"Who are the new young creatives in Hong Kong today?" It's a question I get asked very often, but never really know how to answer.
In the past five years that I have been living in Hong Kong, I have encountered many local creatives, from photographers to artists, and designers to musicians. Far too many of them struggle with the high costs of living, rent, production and the unstable economy. This affects the demand for the creative industry.
It is commonly known that Hong Kong is not the most creative place on the planet. As the only major global city with not even one proper art museum (except for privately owned galleries or the not-so-impressive M+ Museum), combined with the high costs of living and expensive rent, it has driven many young creatives away.
Is the West Kowloon Cultural District finally taking shape?
So much of Hong Kong's creative culture is still stuck in a never-ending 1990s loop. The late '80s to early '90s was a golden age for both the economy and culture in this sub-tropical hub: when film directors like Wong Kar-wai and rock bands like Beyond ruled the culture scene, Hong Kong had the privilege to think, to discuss, to enjoy, and to develop art and culture. That was the time when China, Taiwan, Japan and Korea all looked to Hong Kong to learn and be inspired.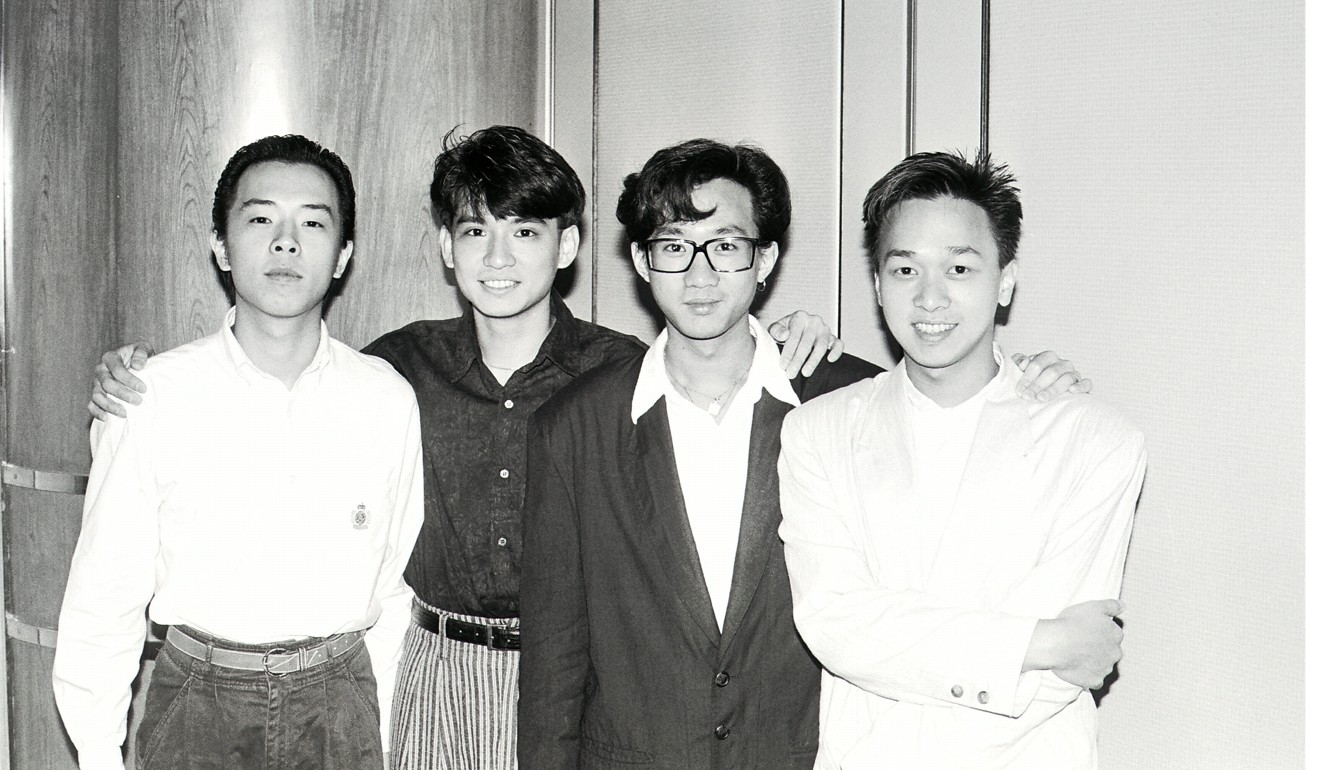 So what happened? Some blame the economy. Two years ago on a springtime evening in Beijing, I had a long conversation with Wing Shya, who is probably Hong Kong's most iconic photographer from the glorious '90s of Hong Kong, over a few too many drinks about the future of the city's young creatives. I rang him up again this week to see if he has changed his mind in any way.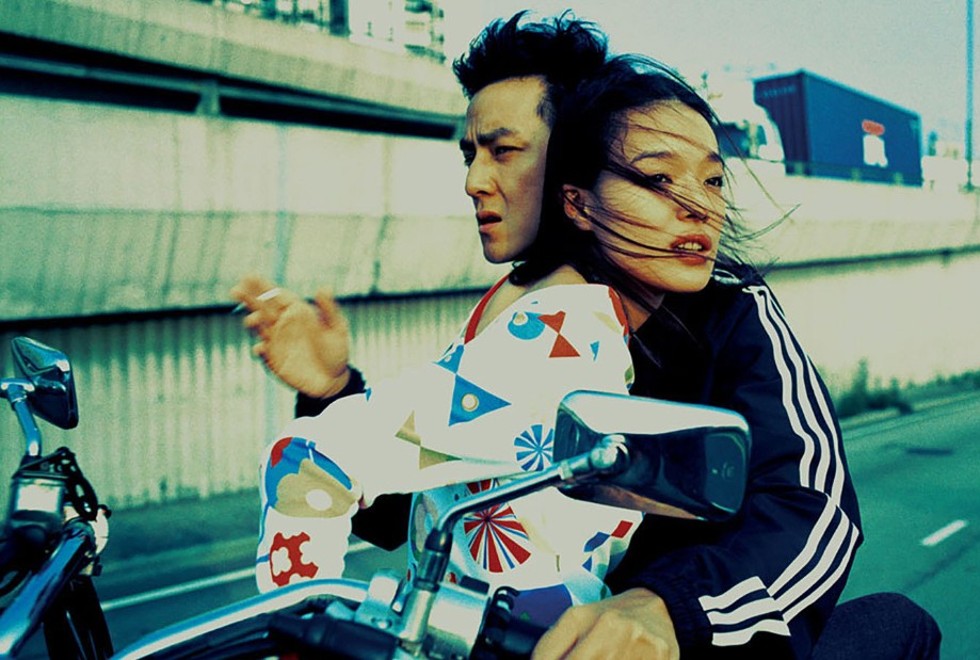 "As the economy is becoming worse, staying in Hong Kong has made many young people extremely narrow-minded. They don't want to venture out any more. It is this sense of security they have staying home that has slowly eroded them," Wing said on the phone as he prepared for his solo exhibition that opened on November 7 at the Shanghai Centre of Photography.
"When the economy was good, the arts sector had the privilege to be bold and experimental. People were buying records, watching movies and reading magazines, which gave creatives a huge motivation to create."
Wing Shya on his photos that immortalise Hong Kong cinema's golden age, now on show in Shanghai
Nowadays, with huge financial pressure, creatives of all sorts need to lean towards the commercial side of creativity, as brands, magazines, galleries and stores all prefer safer choices. In addition, many youngsters are feeling blocked by the previous generation who are not ready to give up their reign. Many of the people ruling the current mainstream creative industries were born with a silver spoon in their mouth. They had the privilege to enjoy, travel and indulge in fine arts and high culture, and are recognised 80 per cent because of their last name, and 20 per cent because of their talent. I believe Hong Kong doesn't have a shortage of talented young creatives, but the current environment is not built to let them thrive.
Meet the young designers leading growth in Hong Kong's creative industries despite challenges
Pui Lam, founder and designer of Hong Kong-based womenswear brand JOHN, did not study at Central Saint Martins or the London College of Fashion. She is 100 per cent born and raised in Hong Kong. JOHN is like one of those absolute gems you discover at random in a hawkers' market in Sham Shui Po, and you'd instantly be thrilled with something that so uniquely conveys a Hong Kong girl's urban romanticism.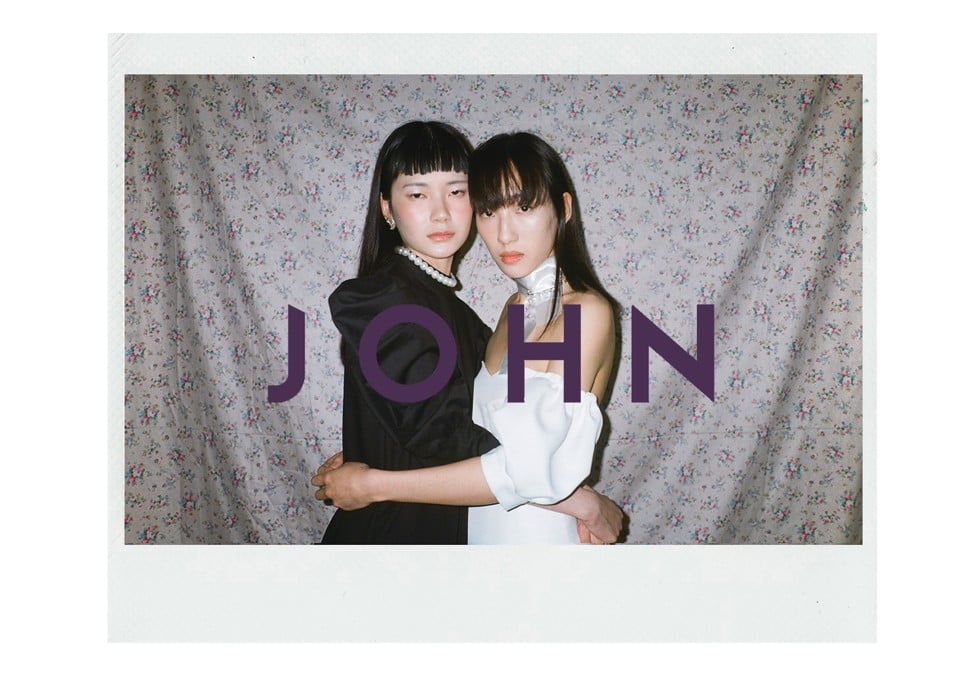 Pui Lam rents a studio in one of the empty warehouses of the doomsday-feel Tai Kok Tsui neighbourhood together with a few other local young photographers, stylists, designers and musicians. They work, collaborate, hang out and throw parties there.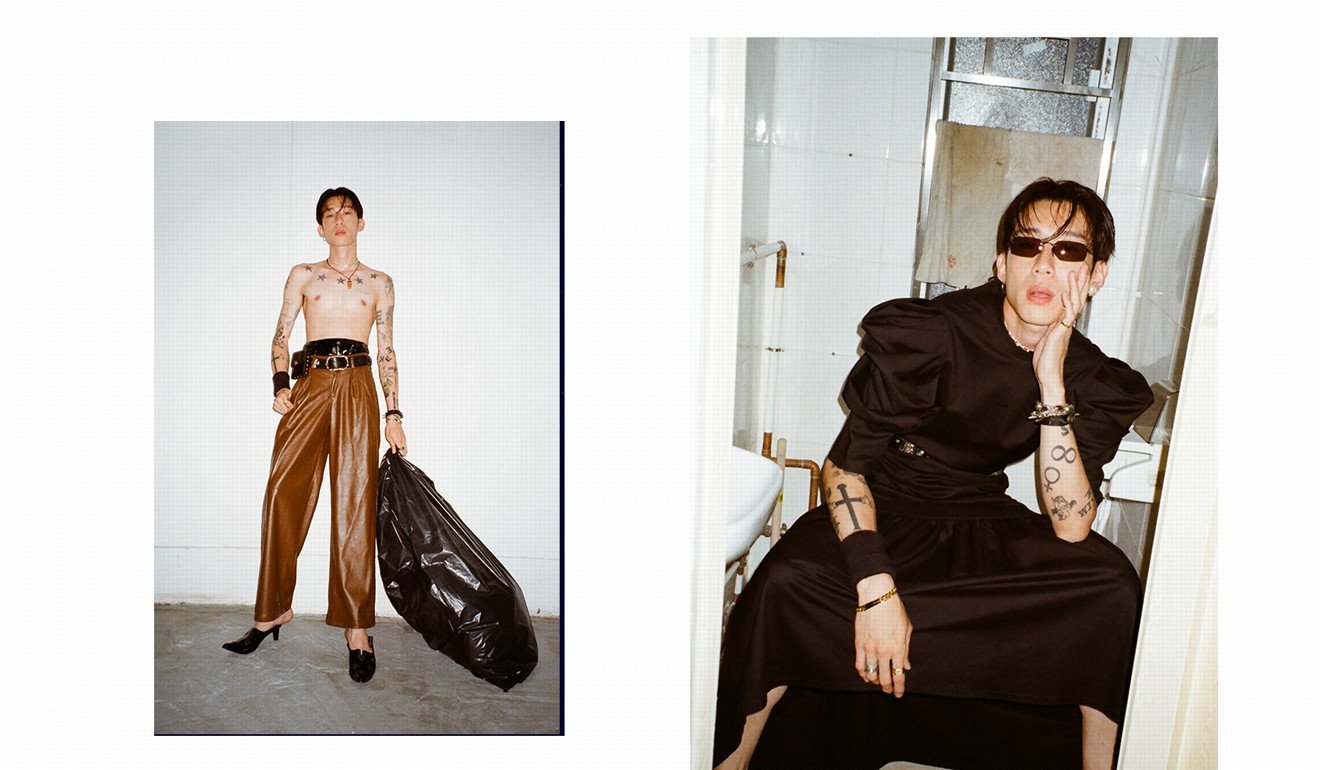 "Even though it seems like Hong Kong has a lot of fashion events and parties, but the industry here is much less inclusive. And they always invite the same influencers, celebrities and socialites. In the end nothing evolves for anybody, and the entire industry never moves forward", says Pui Lam, who speaks Korean and also frequently attends Shanghai Fashion Week. "In Shanghai or Seoul, [the environment] is ]much more welcoming and inclusive, allowing people to ]inspire each other, whether you are a renowned designer or just a kid who loves fashion. "
Onying Lai, one of the founders behind another Sham Shui Po-based brand – Yat Pit – started the project with partner Jason Mui. The brand has drawn the attention of Opening Ceremony, Dazed and iD with its androgynous Kowloon kitsch vibes that are reminiscent of street market chic in the '60s. The two founders, even though they both lived and studied in England, has immersed themselves in Hong Kong culture since their return and have poured their passion into Yat Pit.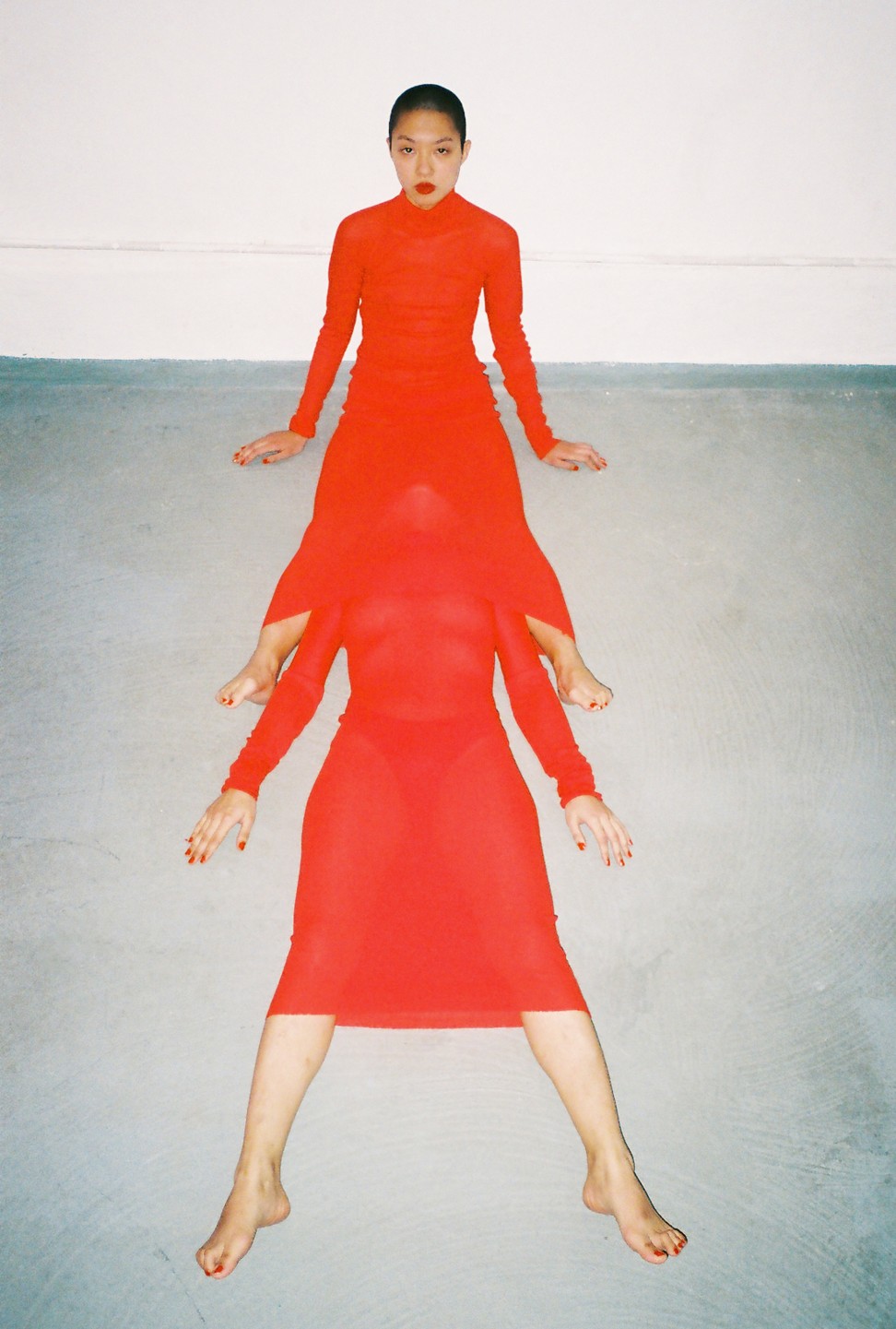 "The industry here is far less mature compared to that in London, and there aren't even that many places I'd want to work in to be honest," Lai says. "Perhaps it's after the Occupy [Central] Movement, or perhaps it's just a global youth movement, we are all tired of our day jobs and want to create something else. So more kids are attempting to do something and support each other."
So is the Hong Kong creative industry not supportive enough to local talent? Every year, the Hong Kong Trade Development Council (HKTDC) hosts the CENTRESTAGE fashion event, which aims to "reaffirm Hong Kong's position as Asia's fashion capital". But is it effective?
The fair, usually hosted at the Hong Kong Convention and Exhibition Centre, provides designers from all over Asia showroom space and runway opportunities to showcase their designs. But many complain that the standard of the fair is far behind the likes of Ontime Show in Shanghai or the ones in European Fashion Weeks. In the end it becomes a big circus – a chance to host a big cocktail party and provide photo opportunity for the usual faces.
What Hong Kong fashion can do to raise its global profile – some hopeful signs
Fashion Asia Hong Kong is another event that is becoming an annual forum for creatives to exchange ideas and engage with talents from across the board. But a single-day ticket at HK$1,500 is perhaps turning it into another Art Basel where only the elites mingle. When I attended the forum last year, the guests were engaging and highly professional. But I couldn't stop thinking about one thing, who is this conference really for? Is it to give people who want to get a foot into the industry a chance, or for people in the industry to sit down at a formal gala and prove their status?
Perhaps the problem is this: Hong Kong needs to stop trying to position itself as the hub for fabulous people around the world to come and show their face. This prevents real Hong Kong youngsters from being noticed, heard or included. Take Shanghai Fashion Week, for example. It has become mature and up to international standards, but at the same time very inclusive of young creative forces. Young people in Hong Kong can only be jealous and seek to thrive elsewhere.
"It's a shame that the young people in Hong Kong today cannot absorb new cultures or movements the way Koreans, Chinese or Japanese do. There are amazing Hong Kong creatives out there, but the market simply doesn't understand or appreciate them," Pui Lam says.
Millennial perspectives from the 'slasher' generation redefine youth identity
But then again, why is Hong Kong's cultural and creative force seemingly not as strong as China, Korea or even Taiwan? Are young Hongkongers not thinking progressively or accepting new ideas?
Here is my own theory. Hong Kong is a small city where young people tend to live at home with their family. This hinders their creativity. Most families would prefer their children to pursue a stable career, get home early, and not waste money on "unrealistic dreams".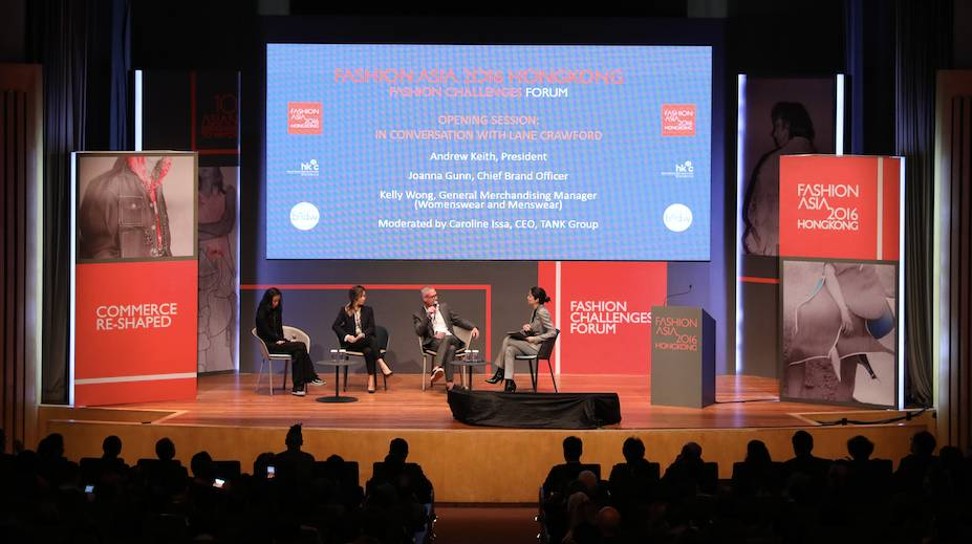 As the competition gets higher than ever before and so does the cost of living, most people's youth are spent working, commuting, or saving for the down payment of a property they can hardly afford. Space and cash fundamentally limit people's thinking, and it largely puts young people in a mental jail cell, not allowing them to think, to dare and to dream.
What drives Chinese millennial consumption?
So what can the Hong Kong government do? Having high-quality museums that are not only reserved for the super rich, educating the society with the most advanced cultural elements, giving more opportunities to local talent to shine (and that should be a collective effort from brands, magazines, galleries, commercial spaces and cultural organizations), and creating affordable studio space or creative parks that don't just offer overpriced products and commercial shops like in the case of PMQ.
When young Hongkongers learn how to "dream" and dare to "dream", that is when the city can truly revive its cultural scene so it's not just somewhere where people come and go to benefit from the low taxation and throw glamours parties while the young generations are left behind, shut outside a locked VIP Only door.