With Christmas shopping at fever pitch, the ultimate statement accessory for the season is not the latest Céline tote or mismatched earrings but an Instragrammable child.
Social media has been key in peddling the contagious appeal of a stylish child with 10-year-old street style "influencers" leading Instagram's discover feed. That's why when Kim Kardashian and Kanye West launched their own children's wear range, Kids Supply, this year, they did so on Snapchat and Instagram.
What started as gratuitous style scrutiny of celebrity progenies – such as Suri Cruise and North West – by tabloids has now turned into a fully-fledged business venture for high fashion.
The children's wear market is estimated at US$1.4 billion globally, according to business intelligence firm, Euromonitor International. For the past five years, growth in the sector has outpaced men's and women's wear. In China alone, the category outperformed overall apparel in 2016 with a seven per cent increase in current value terms, reaching 145 billion yuan (HK$170.5 billion).
Balenciaga, Thom Browne and Givenchy are merely the latest in the long list of luxury labels with children's lines that includes Stella McCartney, Dior, Gucci, Moncler, Fendi, Dsquared2 and Moschino.
From British luxury retailers such as Selfridges and Liberty London to e-commerce giants such as Farfetch and Net-a-Porter, no one is oblivious to the charms of the burgeoning industry.
With items such as a miniature Burberry tuxedo suit often retailing in excess of £700 (HK$7,140), brands are selling to the top 1 per cent of the population. Even for high fashion, the steep prices are astonishing, especially since the garments are scaled-down versions of catwalk pieces.
It would then only be prudent to assume the motivation behind the trend is more than just grandma bait – a retail term for pricey baby items.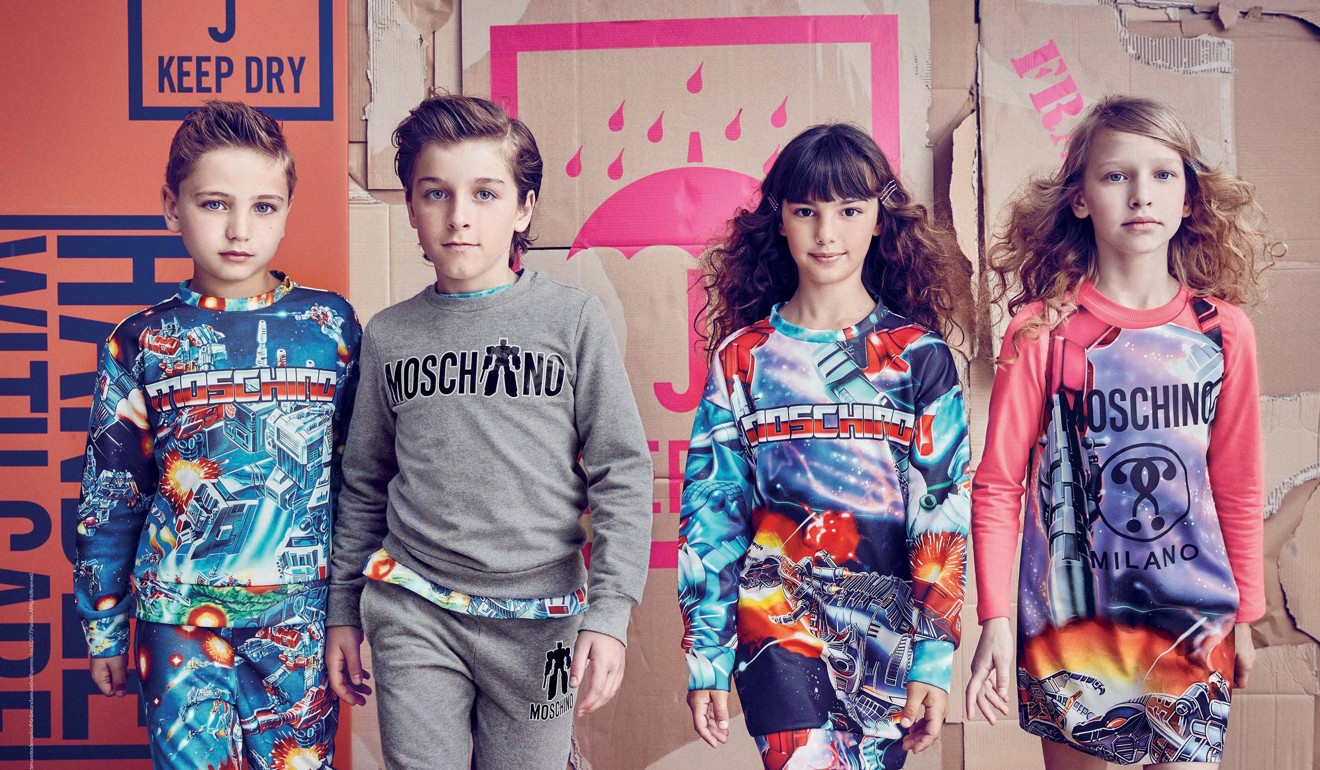 What is really driving it?
"My guess is that it is an extension of the brand. Growing it for future customers, that is the essence of how a brand survives, by attracting new customers and building a strong brand identity," says Jenny Slungaard, senior PR manager at London-based AlexandAlexa. Hailed as the "Net-a-Porter for under- 14-year-olds", the retailer is expected to see turnover of more than 40 million euros (HK$362 million) in sales this year.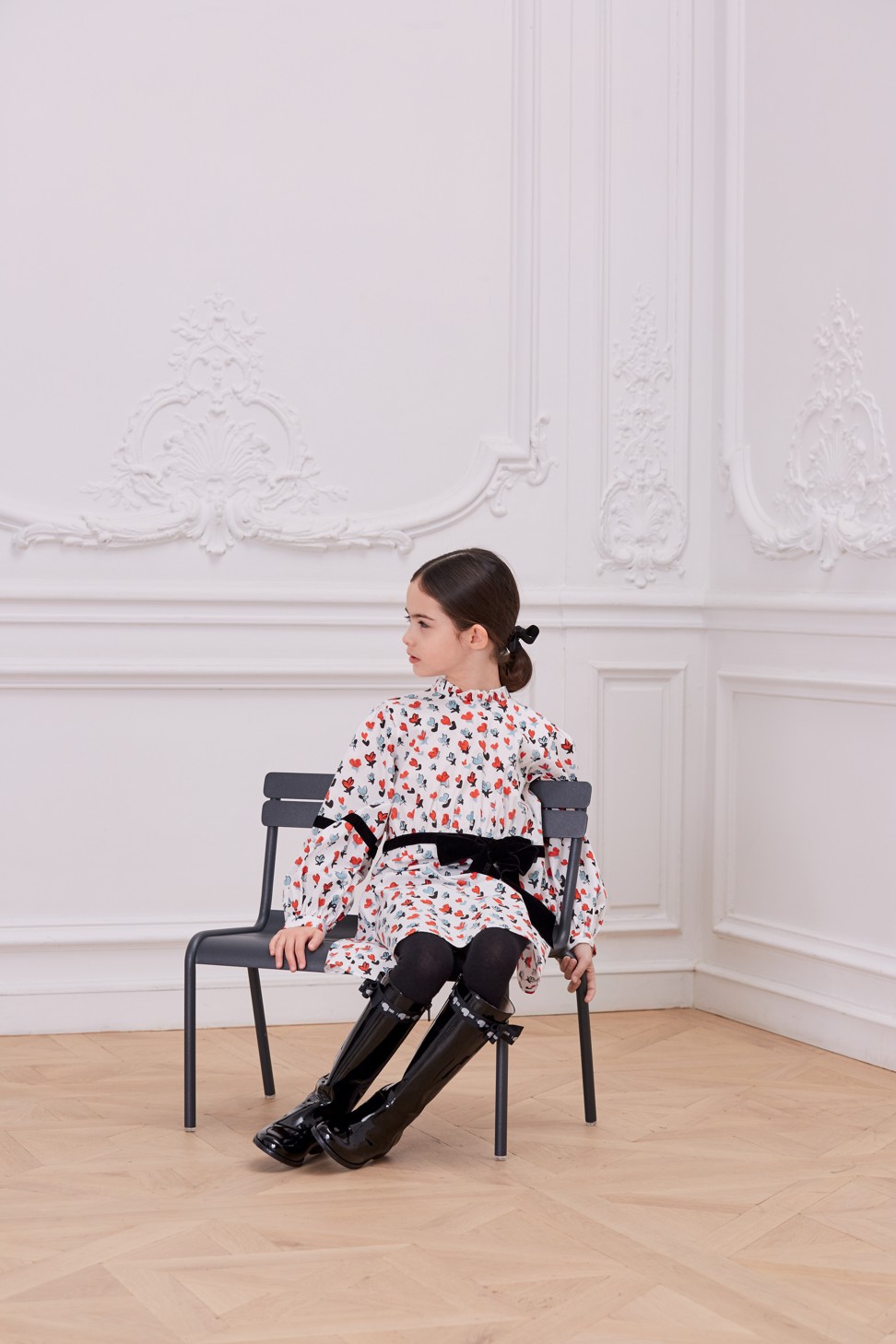 Closer to home, Kelly Wong, director of fashion at Hong Kong-based Lane Crawford which has partnered to launch its own children's wear range, believes the growing interest in dressing children in more elevated labels is a financial prospect for a luxury brand as well as a way to gain customer loyalty. "When the customer trusts the brand, they are more willing to buy into other categories from the same label such as children's wear," she explains.
How children's education became the new luxury status symbol for Chinese parents
For style-conscious millennial parents, who represent 45 per cent of overall luxury consumption, a child is an extension of them. By tapping into children's wear, brands can establish more lasting relationships with the entire family.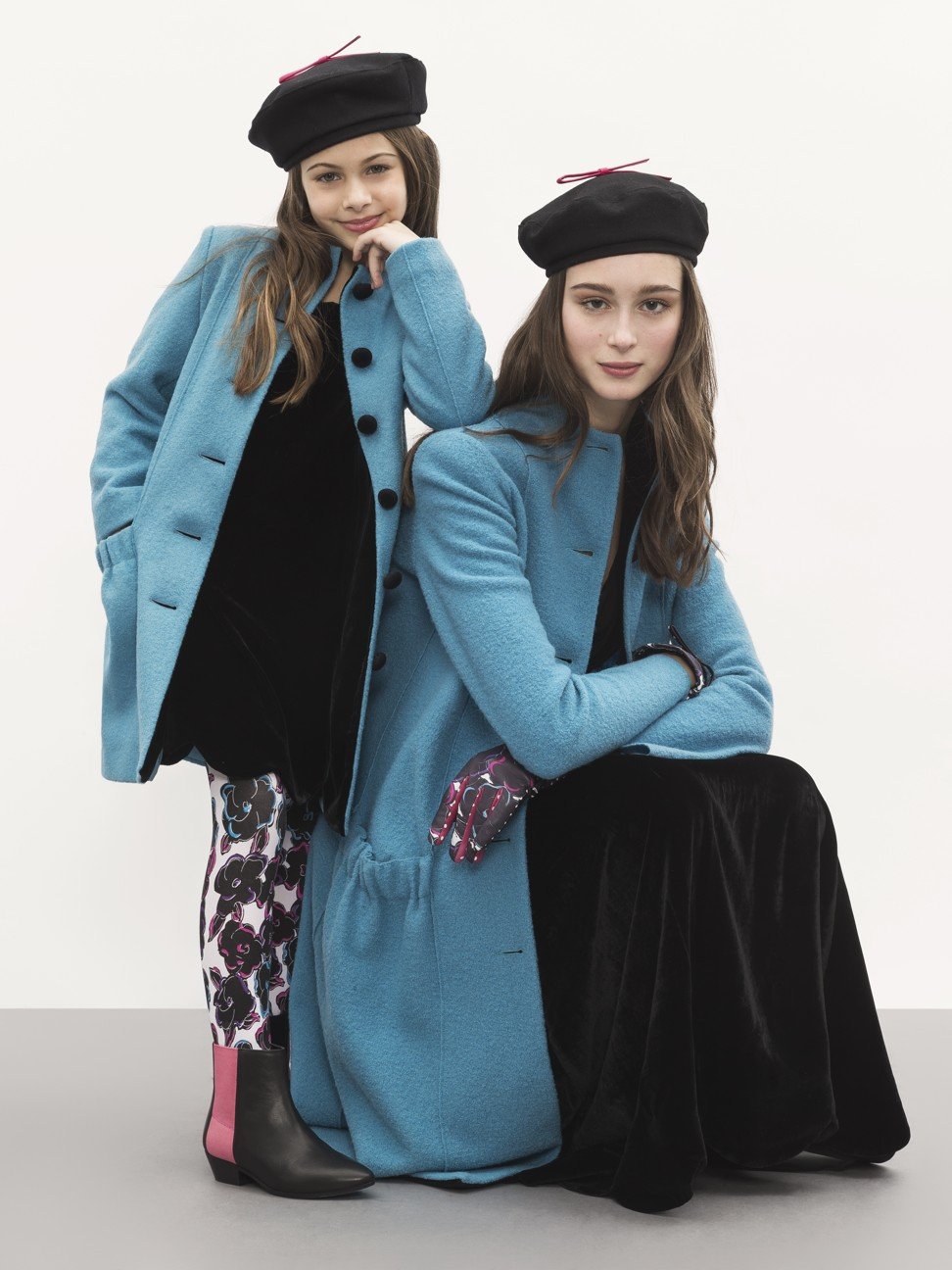 That's why the rise of global catwalk trends has also filtered into miniature fashion with brands offering "mini-me" versions of adult clothing that often resonates with the parents' own aesthetics. "The Fendi Kids collection includes elegant garments designed for children imagined as mini-me women's and men's looks, proposing the exact ready-to-wear looks with the same texture and workmanship, but in smaller sizes," says Pietro Beccari, chairman and CEO of Fendi.
The same is true for Moncler, where its Enfants range often translates the grown-up styles into the kids' category. "As a global brand, Moncler has undertaken a development of Moncler enfant collection, which while maintaining its own heritage, offers a collection close to the adult ranges," says an official spokesperson for the brand.
"The "Mini Me" trend continues to be a strong trend in the market. Parents love to see their children in outfits that reflect their own personal sense of style", Slungaard says.
But for many others, having an independent brand image, away from adults' apparel, is key to remaining competitive in the market.
When the customer trusts the brand, they are more willing to buy into other categories from the same label such as children's wear
Baby Dior, which has been in existence since 1967, believes it's important to stand out as a category, and miniature versions of ready-to-wear catwalk trends just don't work. "Baby Dior has always had its own DNA. Of course, we all have certain Dior codes in common but we have our own image. I'm very careful to not follow the mini me route. Children are children and they should stay that way – they have the rest of their life to be adults," says Cordelia de Castellane, creative director at Baby Dior.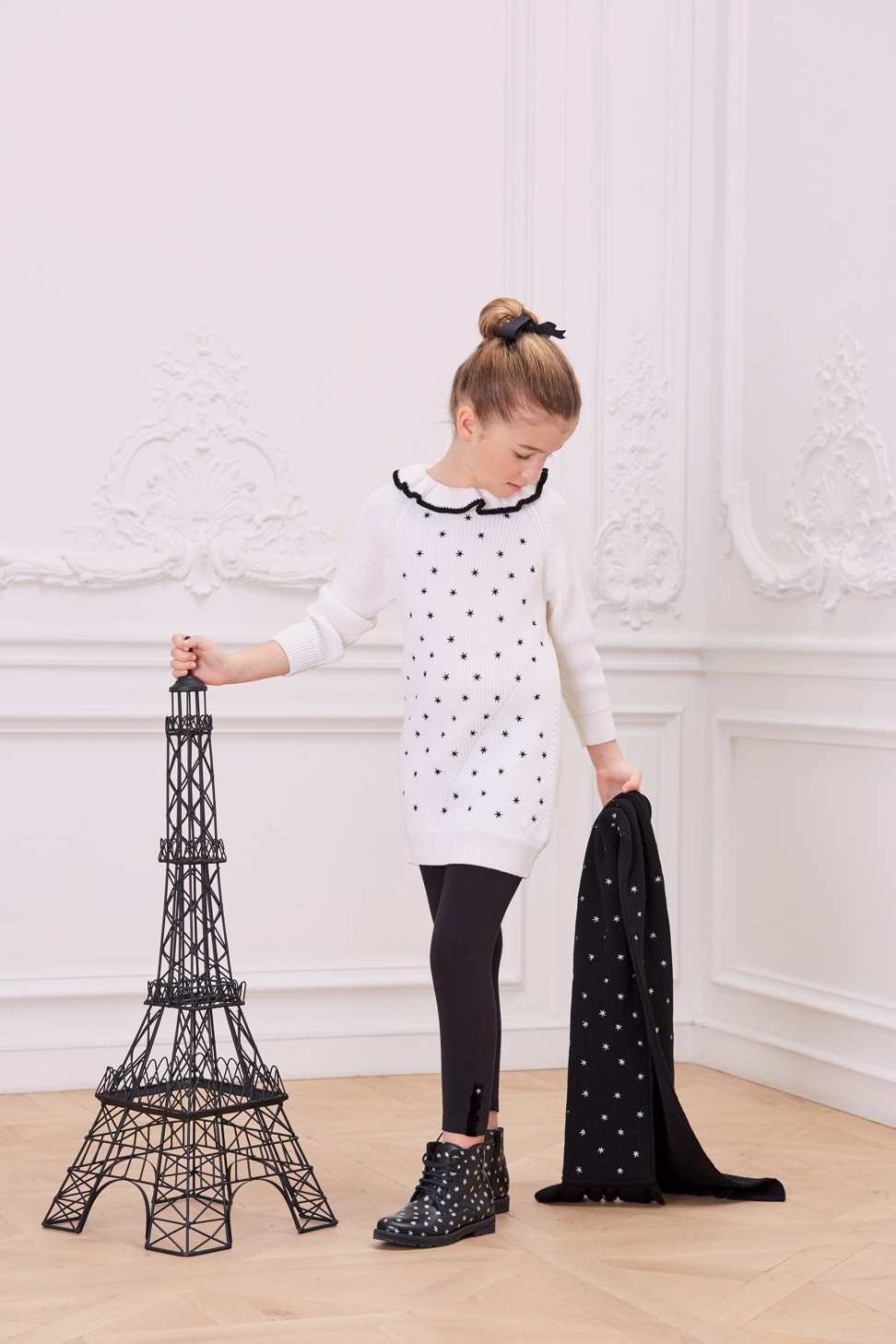 Dsquared2 designer duo Dean and Dan Caten also agree that being inspired by the wardrobe of the parents is great, but having a playful and humorous quality to the clothes is what makes it fun. "We have to understand that kids could be cool, but at the same time that they also use the clothes to play. Clothes should represent them but not too seriously. Having fun doing this, that's how we translate the Dsquared2 style into kids."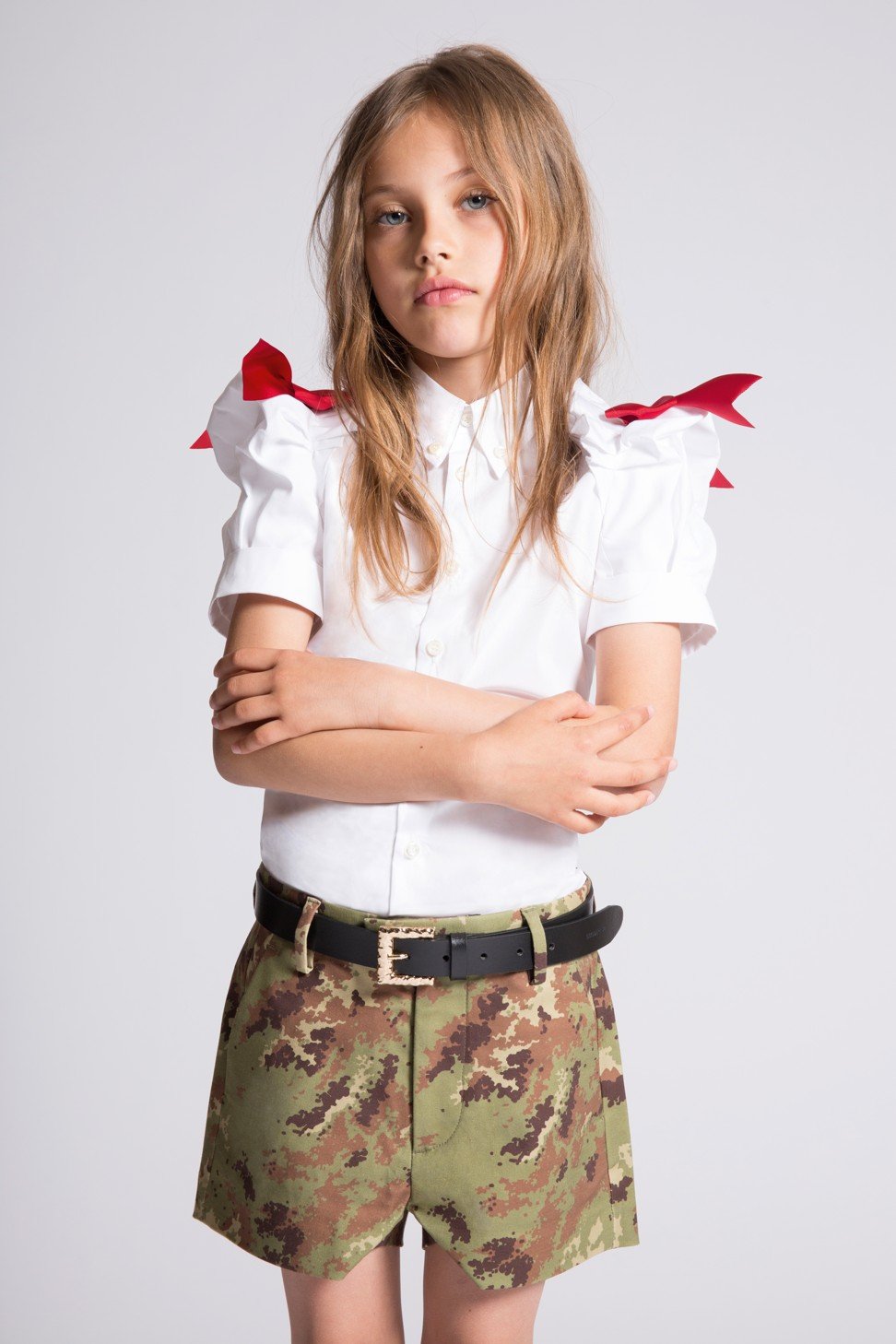 While the jury is out on if having an independent identity for the kids' wear is the way to go, both versions have equal takers in a country like China, where the appeal for miniature fashion is particularly high. Asian shoppers are the biggest consumers in the luxury market, accounting for half of the luxury millennial parent shoppers.
That's why brands such as Burberry have the largest number of kids' stores across the country. Inspired by the growing interest in the market, Fendi also inaugurated its kids' boutique in Shanghai's Plaza 66 this year. "It gives us great satisfaction especially in some regions such as Asia and Middle East, where we have decided to open boutiques exclusively dedicated to the Fendi Kids Collection," Beccari says.
The peak in interest comes at a time after China phased out its infamous one-child policy in 2015, allowing couples to have two children with a two-child policy instead.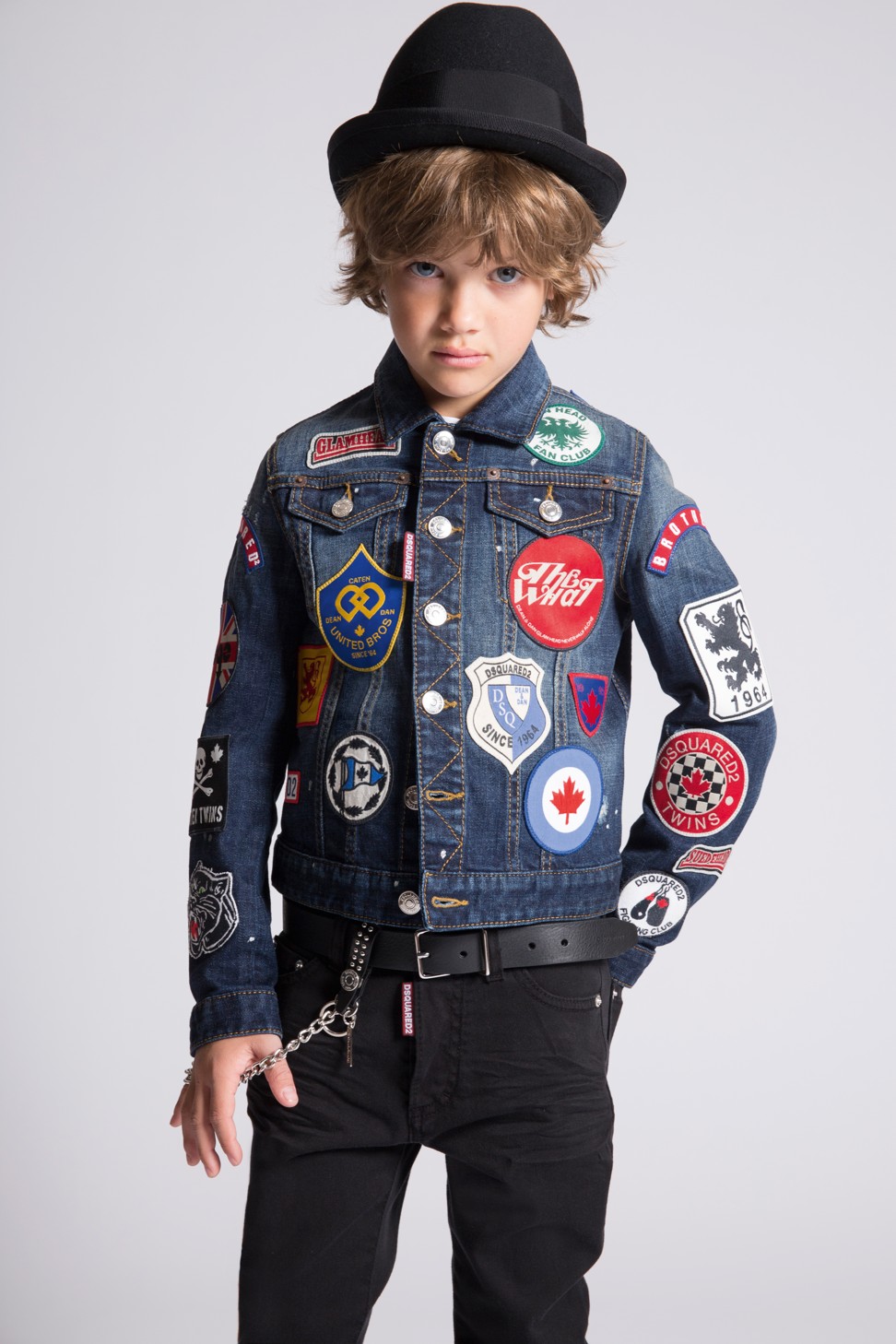 Les Enphants Shanghai, the leading mother and baby specialist retailer in China, experienced rapid retail value sales growth in 2016, boosted by embracing the two-child policy. Likewise, Nike (China) launched its Running Childhood advertising campaign in 2016 to strengthen its child-specific sportswear brand, Nike Kids.
Of course, the growth and interest in kids' fashion isn't entirely sudden. Various factors have over time driven the boom. The one-child policy in itself, however controversial, led to parents often overindulging their only child, leading to the media frequently referring to the children as "little emperors".
"With China's one-child policy, marketers launched collections with more family-wise engagement activities, and targeting young parents with more disposable incomes," Wong says.
Why adults without children are obsessed with Disney cruises
Smaller families in the past had also led to higher household savings, partly due to economic reforms initiated in the 1970s, which involved measures such as opening up of the country to the foreign investments and privatisation of much of the state-owned industry.
As a result, from 1978 to 2013, China experienced unprecedented growth with the economy increasing by 9.5 per cent.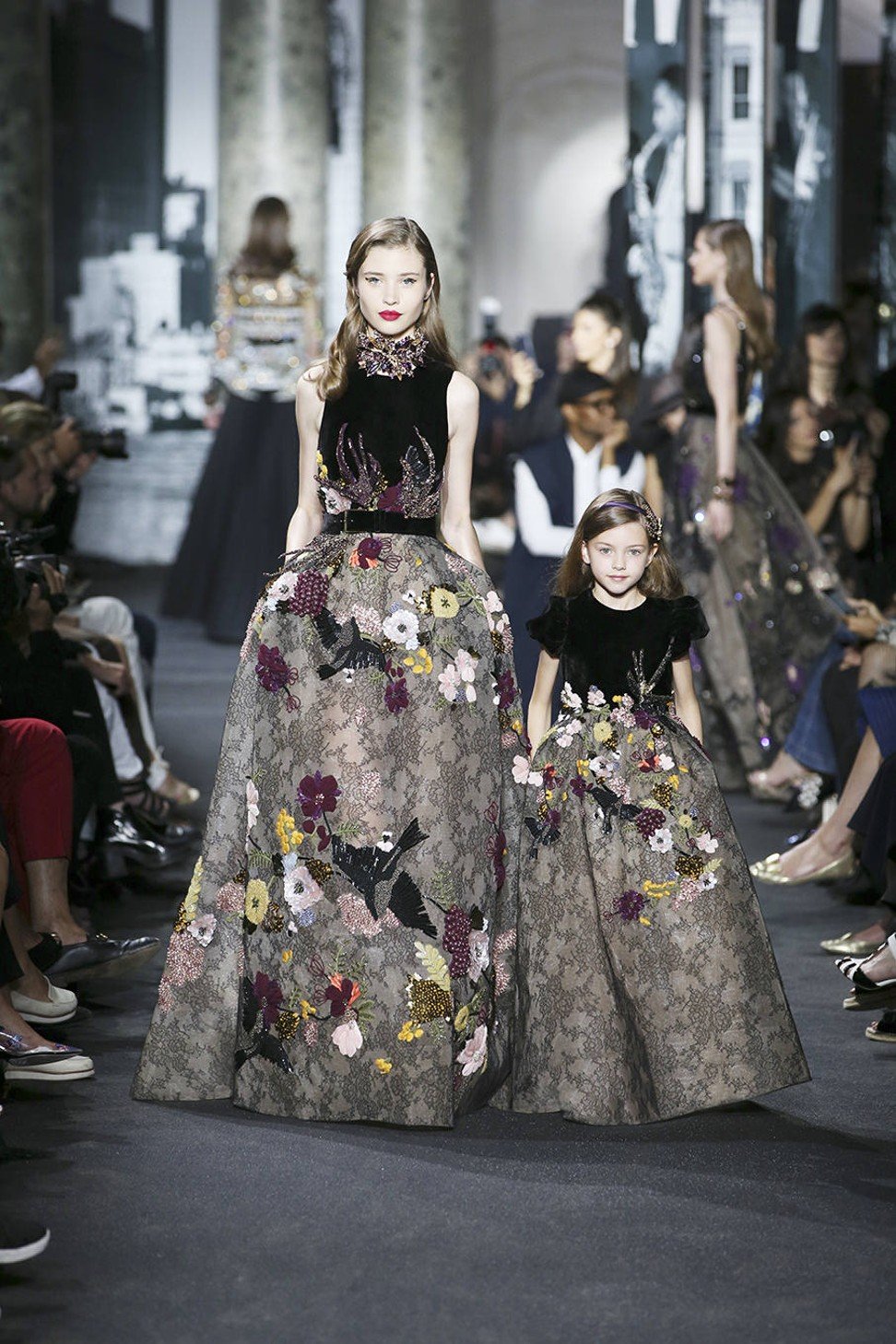 It seems this growth has translated most visibly within the children's wear industry with smock dresses and ballet slippers outshining the grown-up ready-to-wear industry.
But will it continue? "Expanding into children's wear industry isn't new. Many brands have had children's wear for decades," says Peder Kraugerud, apparel and footwear analyst at Euromonitor International. "As long as they are consistent and stay true to the overall brand image while avoiding overexposure, I don't see much of a problem."