Winter is finally here and everyone is overjoyed to bring out their winter clothes while the chilly weather lasts. As a menswear enthusiast, this is the season that I look forward to the most – heavy coats, rich textures and multilayering. There are just seemingly limitless sartorial choices compared to the warmer season.
Here are 5 simple, elegant ways to dress for the winter.
Wear an overcoat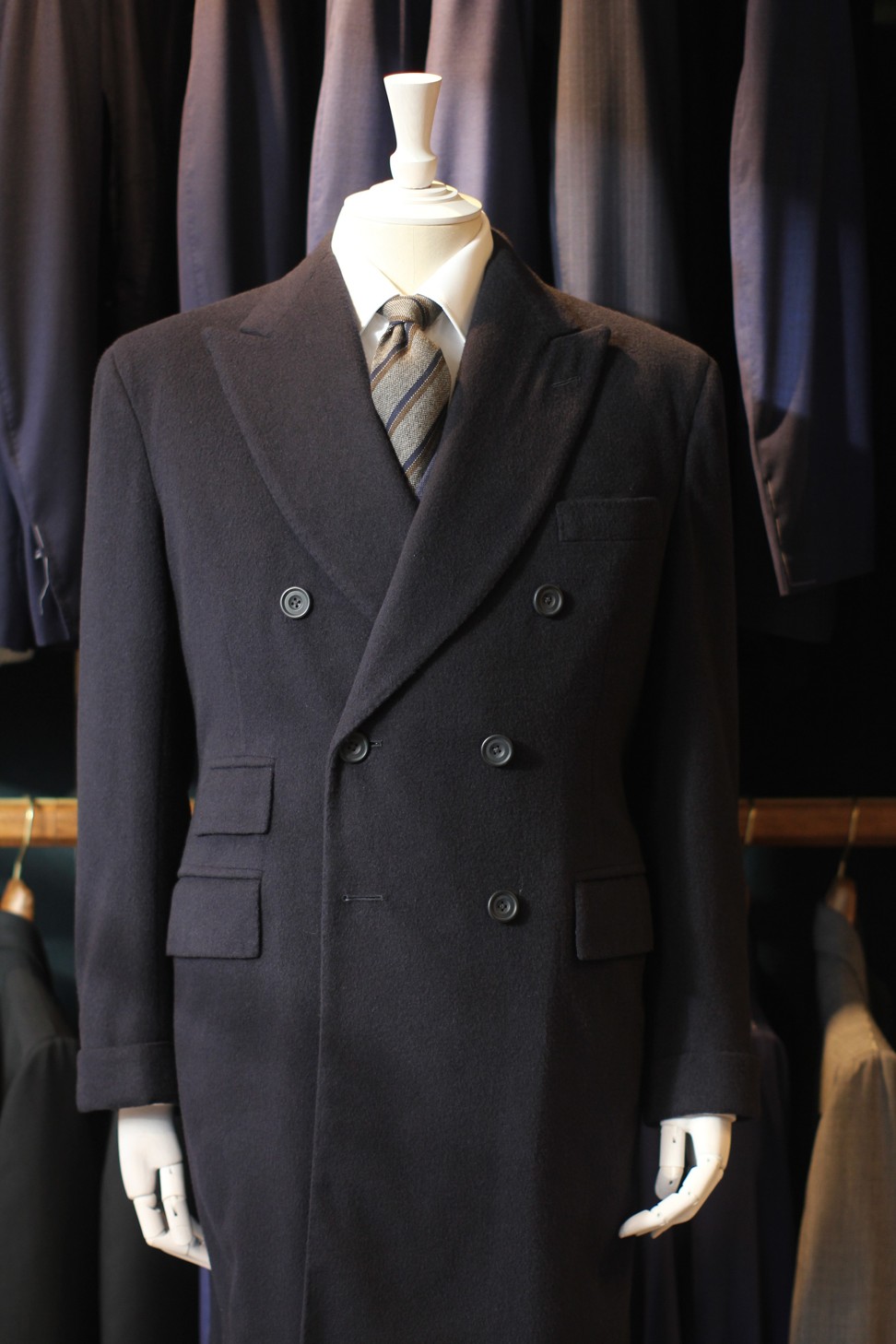 Overcoats are a staple in a gentleman's wardrobe, and with a proper fit an overcoat is extremely flattering and useful in winter. There are many variations, such as Chesterfield, covert coat, polo coat, British Warm, Raglan coat and pea coat.
There are overcoats that are designed to wear without a jacket and perhaps more suitable for the mild winter in Hong Kong.
I personally prefer an overcoat to wear over my suit or sport jacket, which does not leave me jacketless when I remove my coat indoors.
My favourite is the double-breasted Chesterfield in navy, which is an all-time classic favoured by many elegant men. However, if it's your first overcoat, I would recommend a navy pea coat, a classic yet versatile piece.
Winter textures and earth tones
Winter is perfect for sober earth tone colours. Apart from the traditional navy and grey that are in menswear, brown, green, fawn and everything in between are widely seen in England and Italy during winter times.
The earth tones create subtleness yet compliment almost any colours, and with slightly coarser fabrics, the overall outfit becomes a lot more interesting.
Flannels, heavy wools, cashmere, camel are the obvious choices for winter but my personal favourite is tweeds.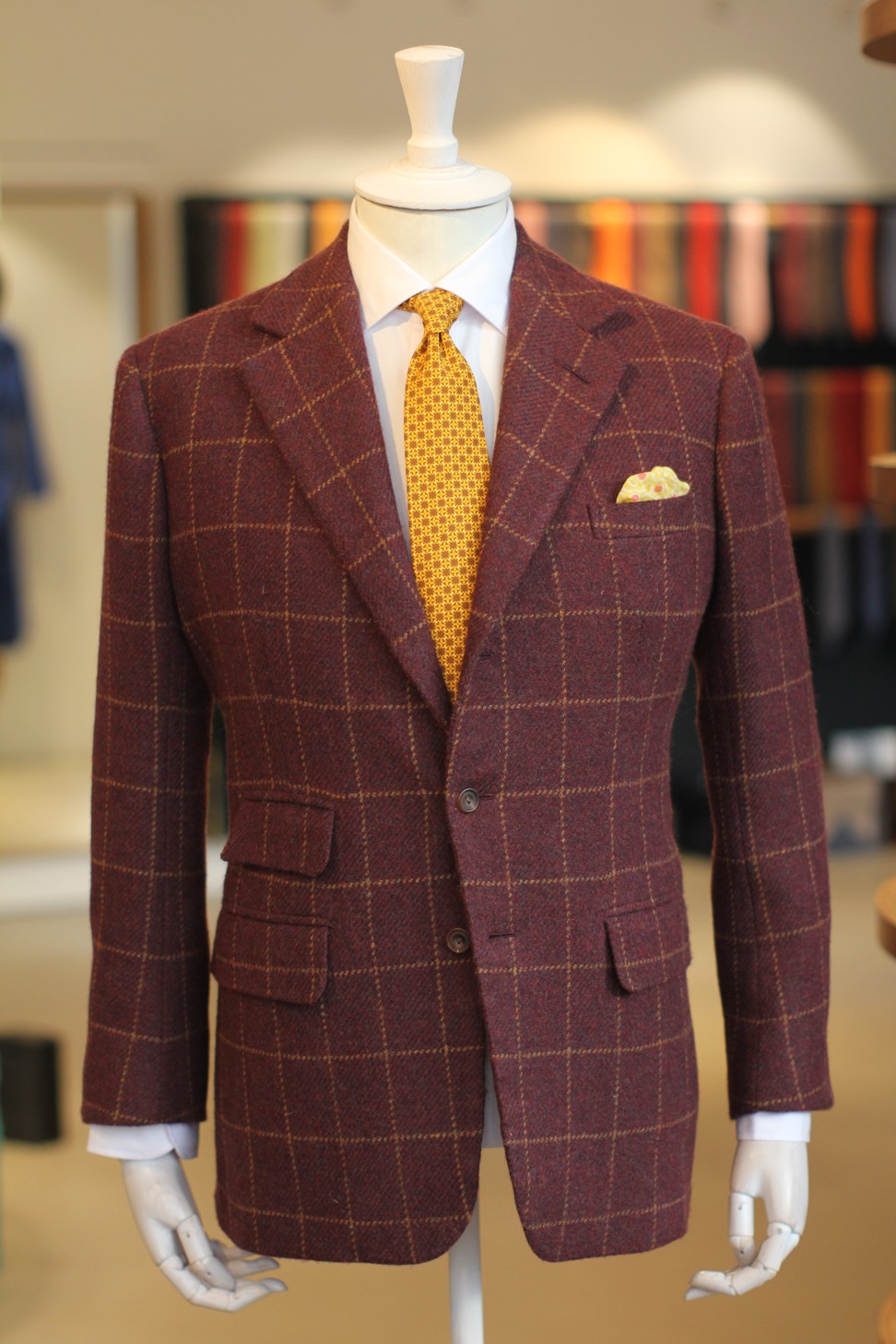 Tweeds come in countless varieties, weight and colours. Plain Donegal tweed in grey or brown can be worn as a suit or just the jacket, while thicker Harris tweed with rich patterns can be worn with jeans, a shirt and a tie, or with a simple crew neck sweater. A softer and a more relaxed silhouette such as the drape cut of Anderson and Sheppard or a Neapolitan cut would remove the "hunting" look and make it more versatile with a range of formal/casual outfits.
The importance of layering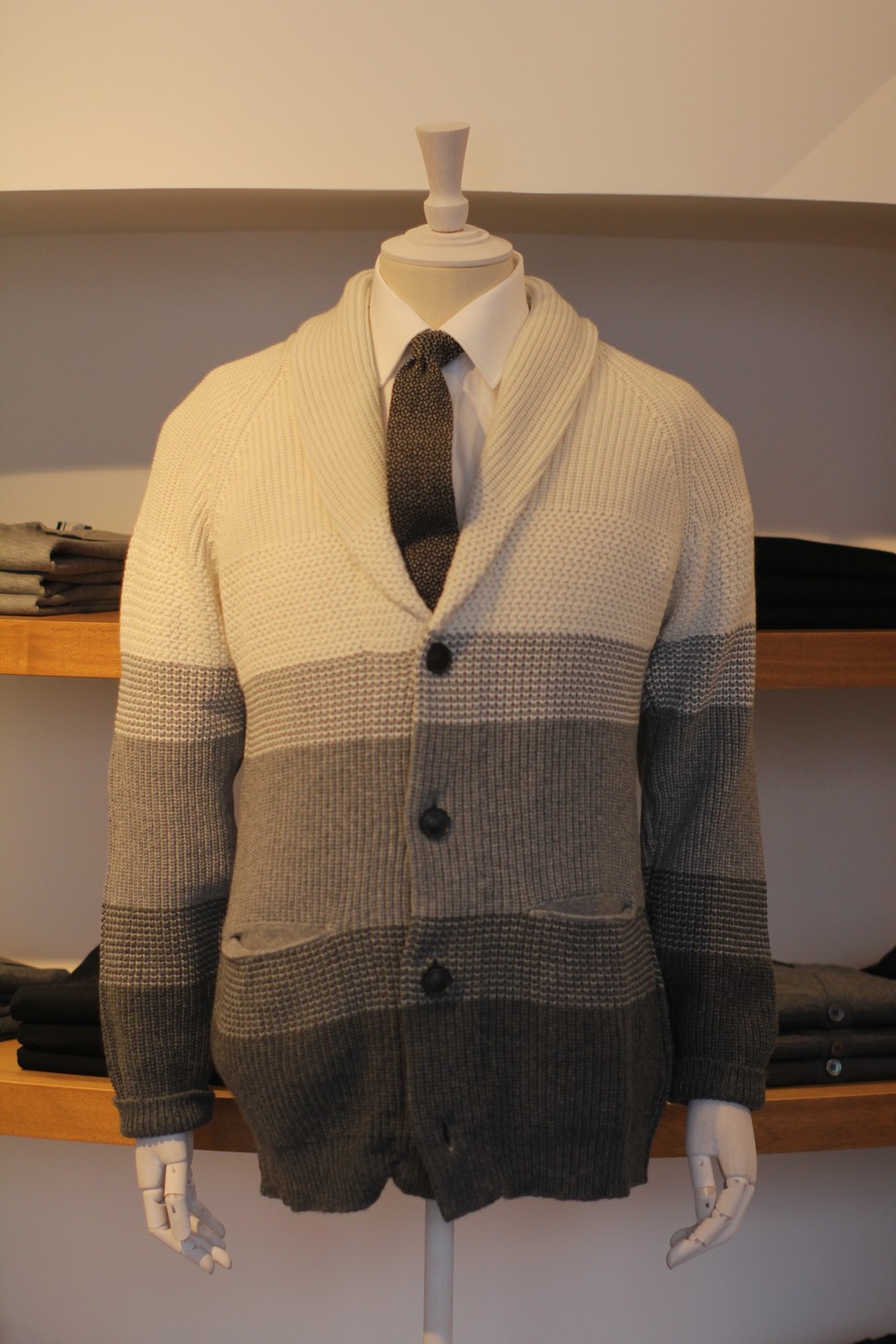 Layering is always the fun part in sartorial menswear. Traditionally speaking, more layers increase the formality of an outfit. Winter is a good time to wear a three-piece suit, which is a gentleman's classic, but a thin cardigan to substitute the waistcoat is more modern and relaxed. Alternatively, slim navy crew neck knitwear works well with tailoring and is easy to dress up or down with or without the shirt.
A thick shaw-lapel cardigan over a shirt and tie can be reasonably smart as well, and you can swap the trousers with jeans for a more casual look.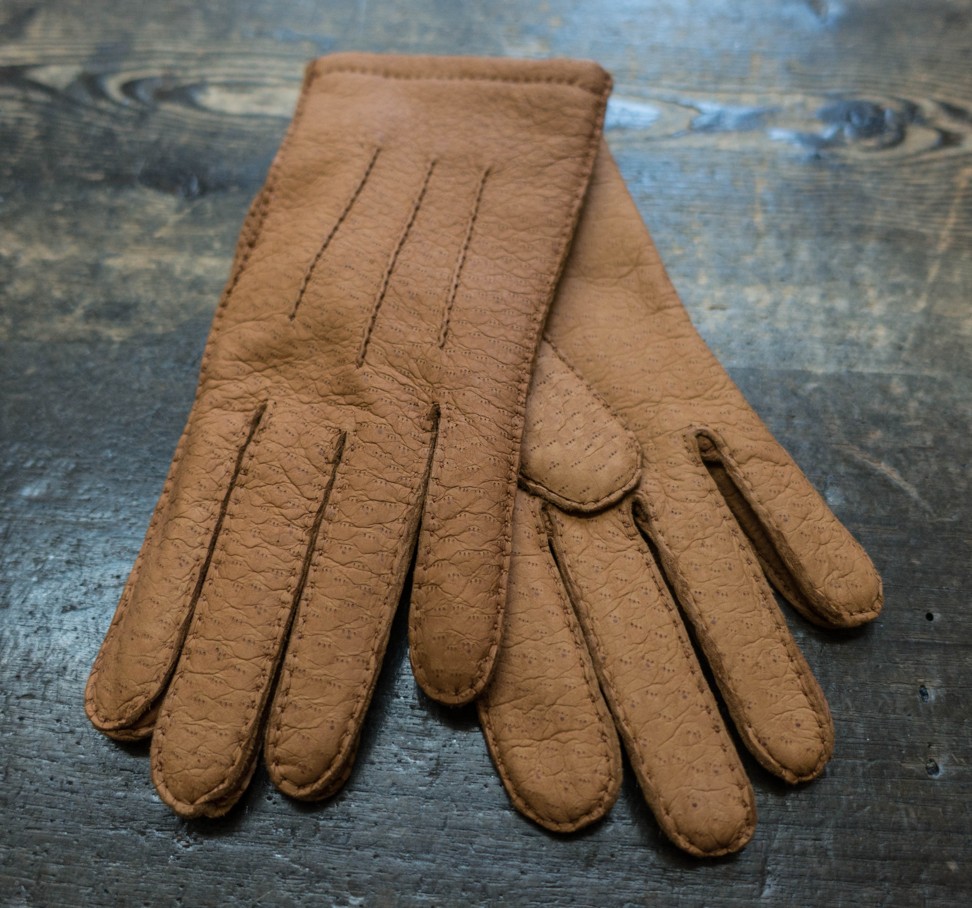 Choose a pair of elegant gloves
While most people think of a scarf as a default accessory, I would argue that gloves are probably the most interesting way to add variety to a winter outfit.
I recommend choosing a pair in a versatile colours, such as brown leather or suede, as well as pairs in interesting colours such as French blue or Lapis.
Bring out the boots
Boots may not be the obvious choice for tailoring, but it is most certainly more common in fashion. However, there are different kind of boots that compliment tailoring quite well, such as dress boots that could be plain or semi brogue, Chelsea boots with an elastic section on the side, chukka/desert boots etc. A suede chukka boot is an amazingly useful item in the colder months, particularly when you wear a range of formal and less formal clothing. Tobacco brown or Espresso brown is the most adaptable, but black suede boots are becoming quite a thing in recent years.