Hermès has had a lot of beautiful and amazing window displays through the years. We look at the five most stunning ones:
"The Eternal Jungle" was on display at a Hermès store in 2013. An invitation to the wild, the piece was by French artists Zim & Zou. The window installation created an intriguing contrast between the jungle, a world that is dominated by wild animals, and one of great refinement, the world of Hermes. The installation displayed the finest skills in paper-cut art and leatherwork. It featured a parrot, a chameleon, a monkey and a toucan. All were handcrafted.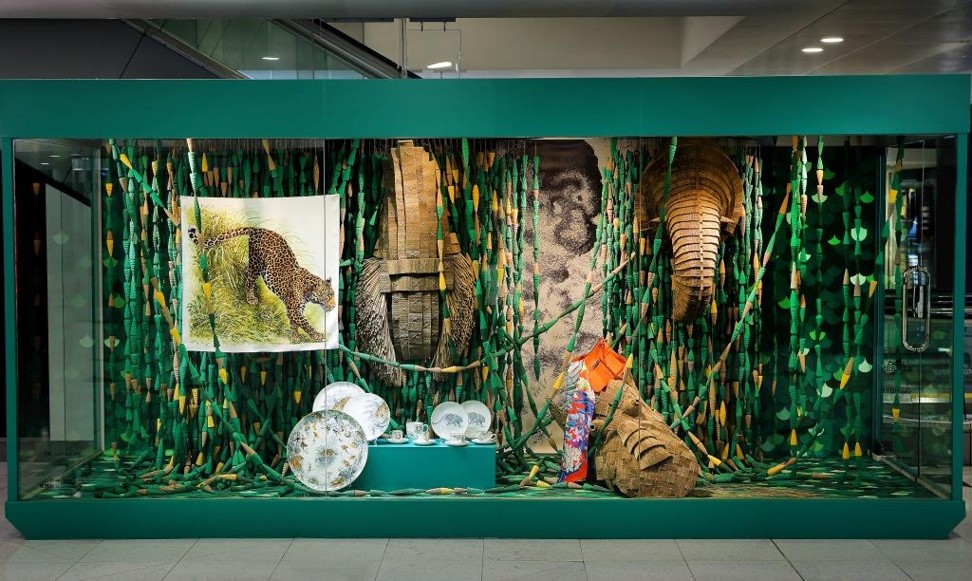 "Hybrids" is a carte-blanche set of windows created by the French artist Lilian Daubisse. This window installation exhibited several animals hidden in anatomical forms, a horn here and a claw there, underneath a plant-like coat of fur made of corrugated cardboard. The theory was that humans, plants, animals or humans all go through a process of renewal and transformation. Inside the windows, the totem of paper, the cardboard and the leather adorned with silk scarves paid tribute to nature while at the same time having the capacity to renew itself, illustrated by the sculpture in the form of a hybrid creature.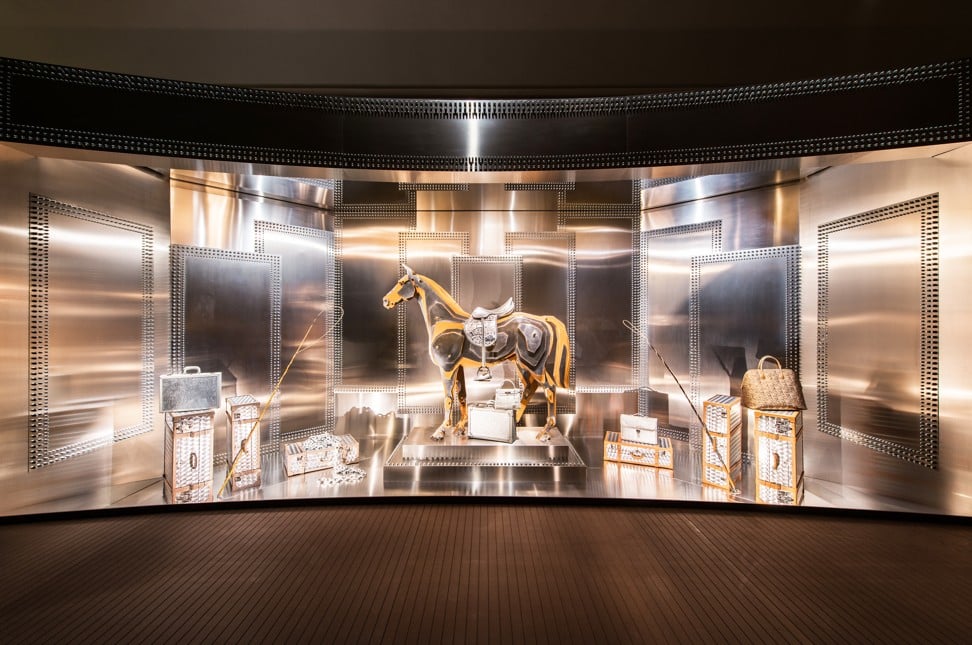 Another magnificent window display was in spring 2011, featuring a sculpture by Christian Renonciat. The horse was made of layers of leather and stainless steel. This outstanding window display was featured in Hermès' exhibition, "Hermès à tire-d'aile – Les mondes de Leïla Menchari"
at the Grand Palais in Paris from November 8 to December 3, 2017. From 1978 to 2013, Leïla Menchari imagined, designed and produced window displays for the luxury brand. Menchari was a storyteller: she recounted her dreams and her creations with Hermès' artists and artisans, and tales of Tunisia or other destinations discovered on her many travels.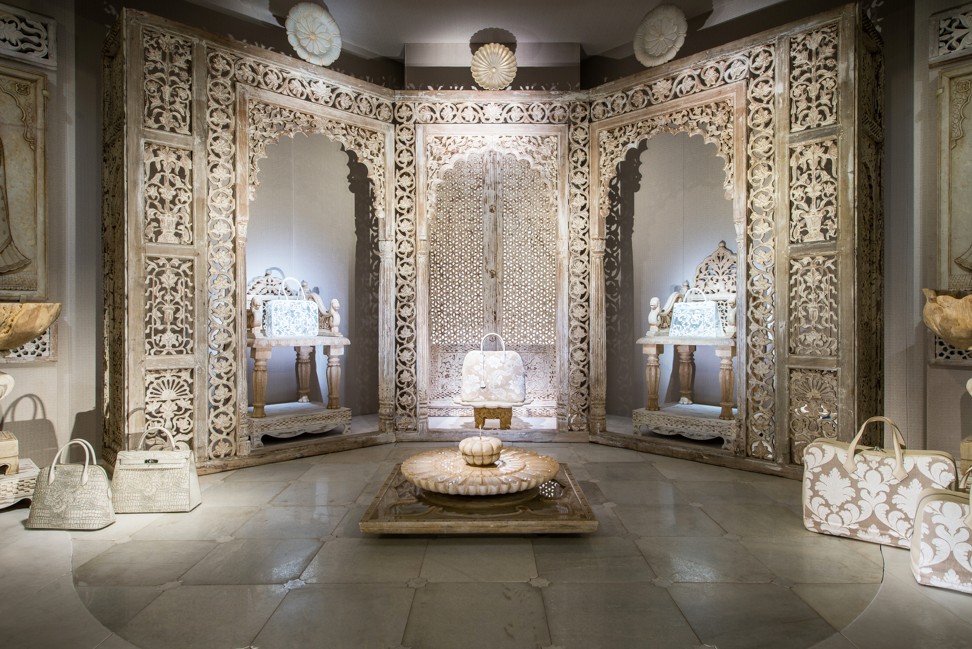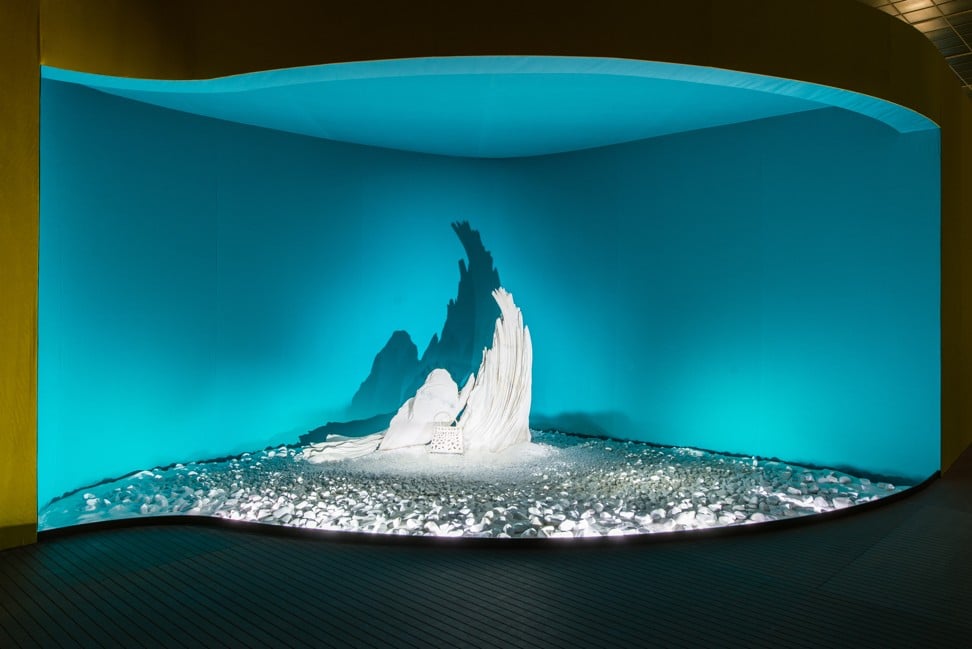 We also love these two other creations of hers. One of the displays under the theme of "A Window on life – Suzy" features architectural motifs from her childhood in Tunisia. Hermès bags are displayed in three giant screens as the backdrop and on a floor inspired by Tunisian architecture. The main colours at play are white and beige. Another is a minimalistic display featuring a teal background which creates a sharp contrast with the white sculpture and white handbag in the centre. There is a sense of lightness and an airy atmosphere.