France's Brigitte Macron has a strong fashion style befitting of the first lady of such a fashionable country.
"She's a fundamentalist," says Susanna Soo, founder of local fashion brand S.Nine. "She does try to incorporate colours to present her look on different occasions."
Macron always looks comfortable. Fashion may not be her priority but an effortless style serves her well.
As Macron accompanies her husband, president Emmanuel to China, her hottest fashion moments reveal her simple yet effective secrets.
1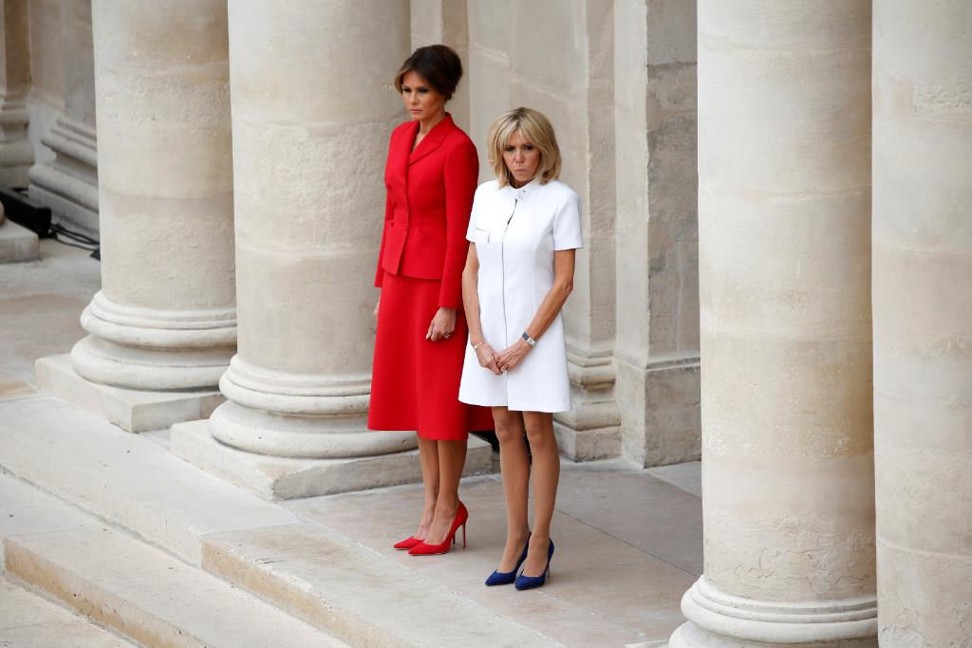 Macron looked fresh in a white Louis Vuitton mini dress, standing next to Melania Trump, in Dior, at the Bastille Day celebrations on July 14 last year.
2
Not only did Macron's bag match her shoes, the colour of her dress coordinated with that of Argentinian first lady Juliana Awada at the G20 summit in Germany in July, 2017.
3
The Louis Vuitton zip-up dress is one of Macron's favourites. She has worn it for different occasions and in different colours, and always ensures the colours match.
4
Macron's navy embellished dress and jacket complements the navy suit worn by her husband, while welcoming guests at the Élysée Palace in September, 2017.
5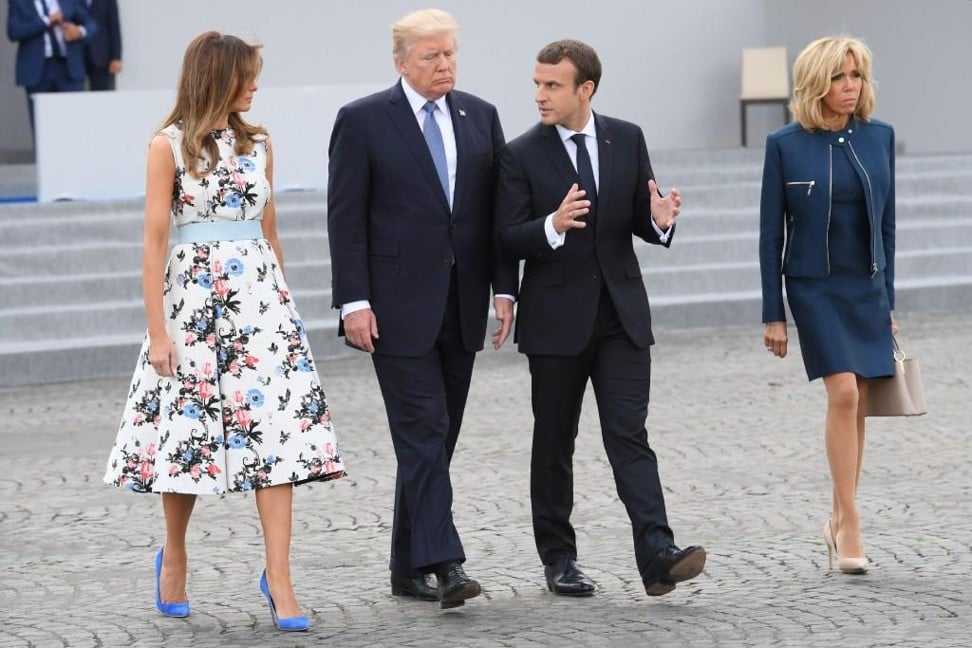 Another navy jacket and dress by Louis Vuitton - this time Macron chose nude pumps and bag to go with the lighter colours on the Champs-Élysées in July, 2017.
6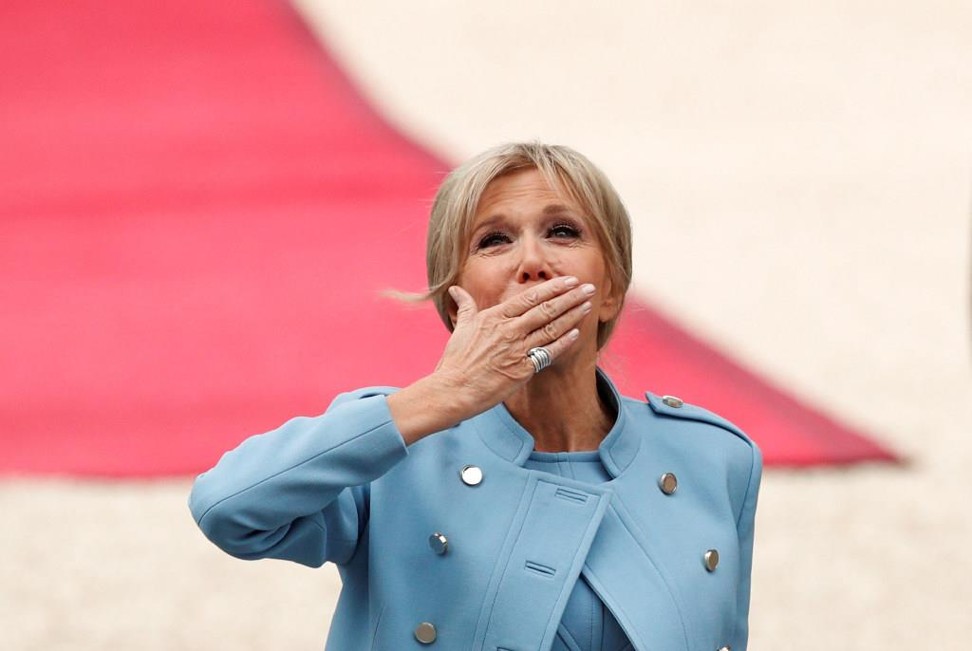 Macron loves blue – she looked simply chic in the light blue skirt suit at the Élysée Palace in May, 2017.
7
A basic light blue blazer and dark jeans, with white T-shirt and nude pumps made the first lady look approachable when voting in the French parliamentary elections.
8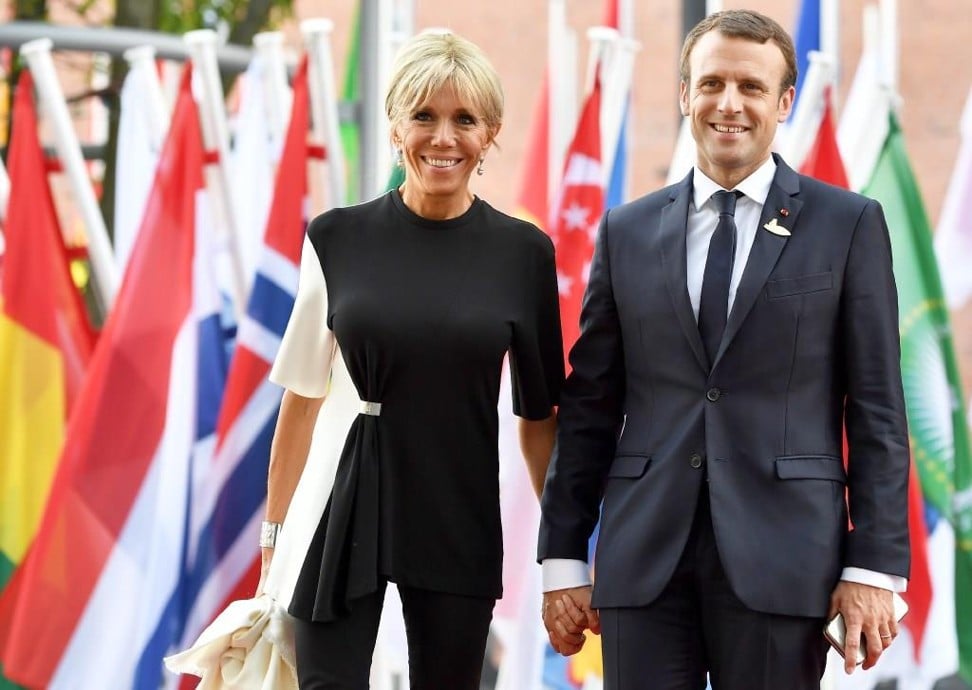 In black trousers, black heels and a Louis Vuitton tunic in mix of black and white, Macron looked professional at the G20 summit in July, 2017.
9
Macron also loves Alexandre Vauthier. She chose a Vauthier tuxedo to go all-black in another fashion city, New York, in September, 2017.
10
Macron showed an easy summer look with a navy Louis Vuitton shift dress and dark pumps, with ruffled details, in Bulgaria in August, 2017.