Designer Kris Van Assche travelled back in a fashion time machine on Saturday while Robert Pattinson explained the importance of clothes in acting roles as he attended Dior Homme's Paris menswear show.
It was an ambitious fusion of two periods for Dior Homme: a sartorial homage to the past that twinned what the house called the "reckless abandon" of youth with the couture of the Monsieur Dior's New Look.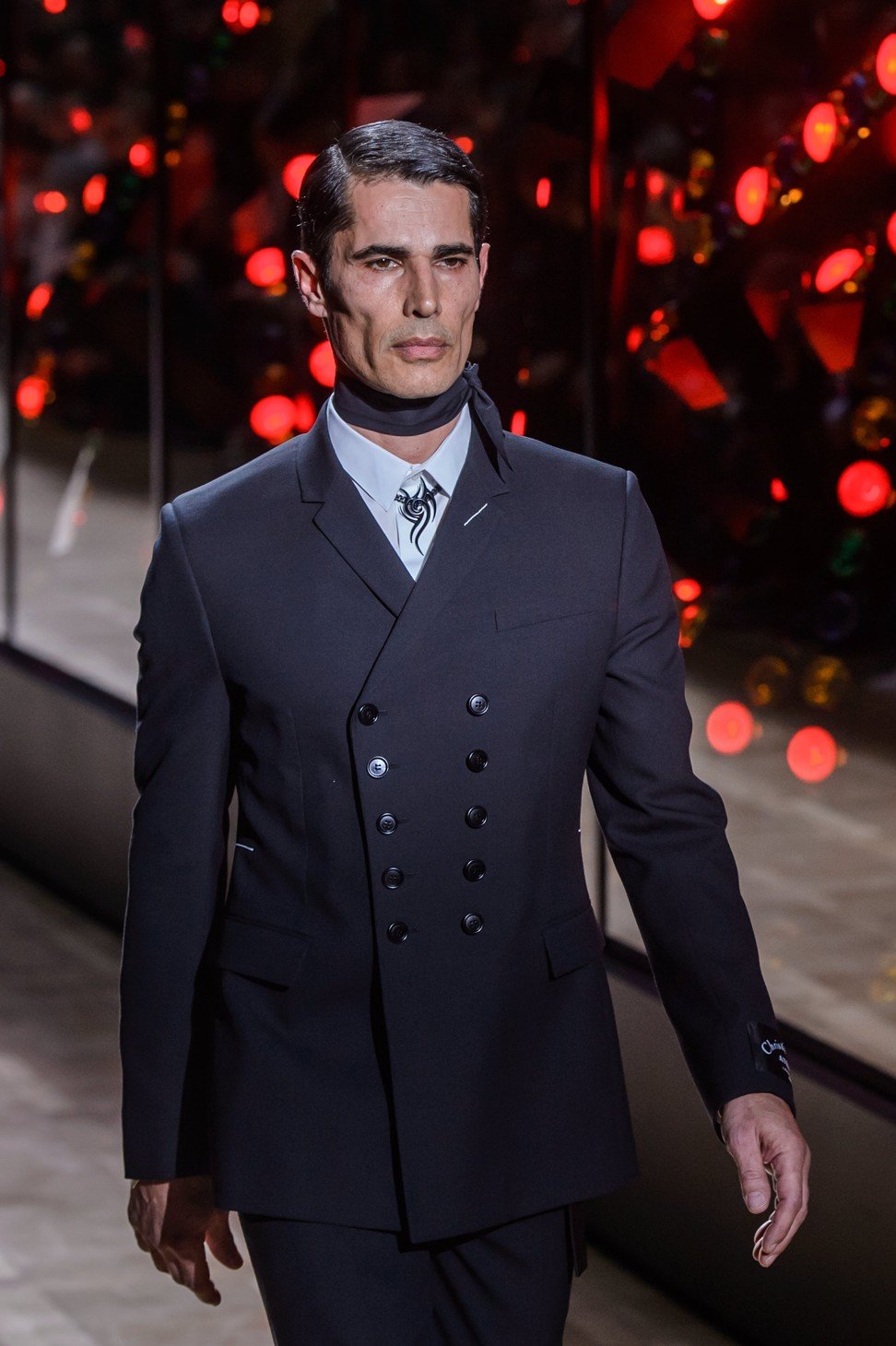 Designer Van Assche used references to 1990s tattoo culture in prints and gothic silver jewellery alongside suit variations on the Bar Jacket from the famed 1947 collection that transformed Western fashion.
The two-periods theme in the 49 suit-heavy looks was also evident in the ages of the models, who were either very young, or older than 40.
The first styles, accessorised with silk neck scarves, featured some beautifully refined single- and double-breasted suits with narrow waists that curved out in a slight peplum-shape. Suits are the bread-and-butter of the house.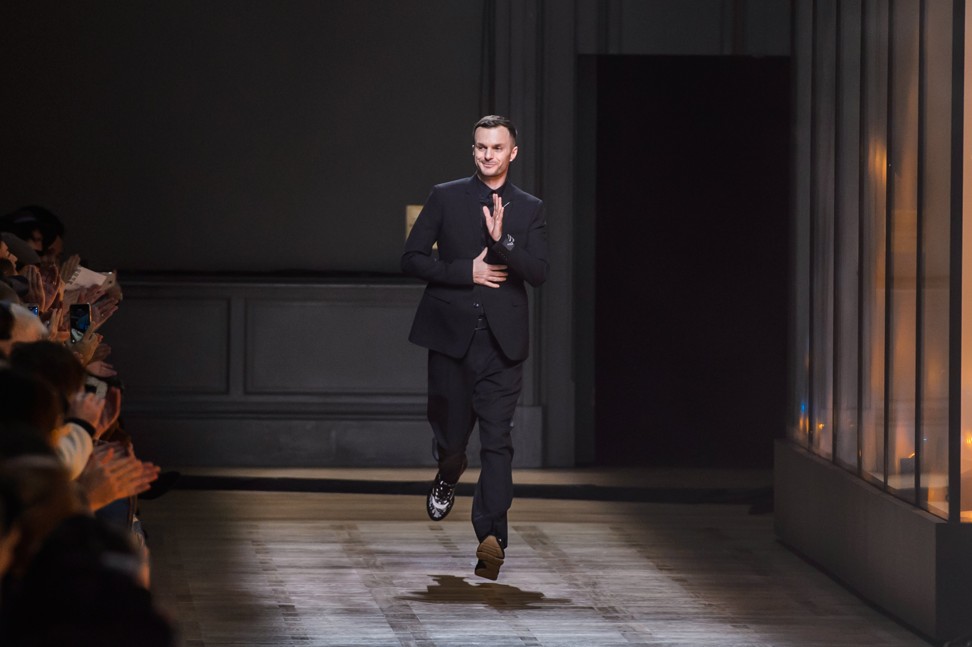 A flash of bright red across a striped T-shirt, meanwhile, turned the dial to the '90s with the appearance of a spiked tattoo motif on the shirt undergarment. Continuing that vibe were the baggy jeans, woolly tank tops and sneakers, which were worn by models with messy hair.
It was an intentionally split aesthetic — and featured some very strong individual pieces.
Yet, the overall result was sometimes incongruous.
Twilight star Robert Pattinson showed why he'd been chosen as a Dior brand ambassador by extolling the influence fashion and clothing has on the ability of an actor to get into a role.
"Shoes. I always find that when you play a character, if you find the right pair of shoes there's a trigger that happens inside you," said the 31-year-old who was dressed head to toe in Dior Homme.
"Or to have your pants up here you feel like an entirely different person."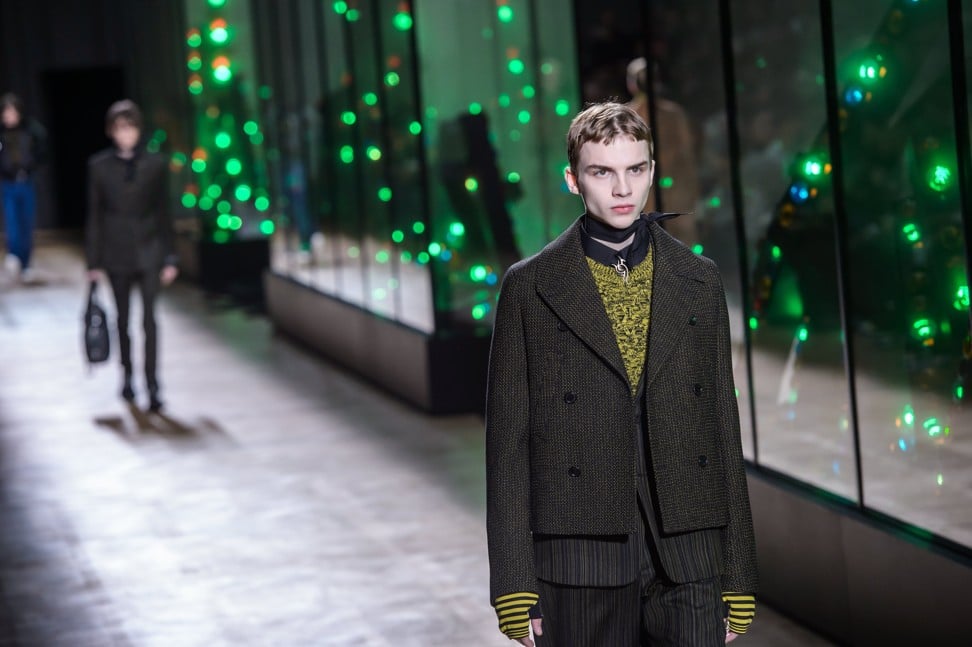 "You can change your body language and your entire silhouette – it's all done through the clothing," he added.
Model Bella Hadid joined Chanel designer Karl Lagerfeld, sporting a chic new beard, alongside "Pearl Harbor" actor Josh Hartnett on the Dior Homme front row.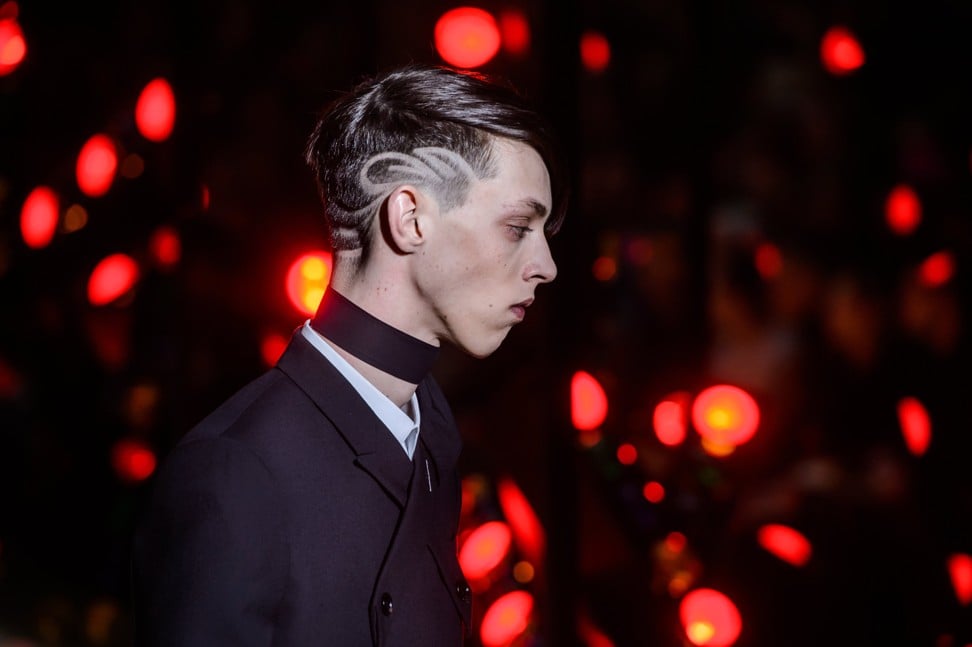 A rare face on the Paris fashion scene, Harnett, 39, said he was invited by Dior since he was in town promoting his new movie Oh Lucy! It's a French-Japanese co-production that was screened in the International Critics' Week section of last year's Cannes Film Festival.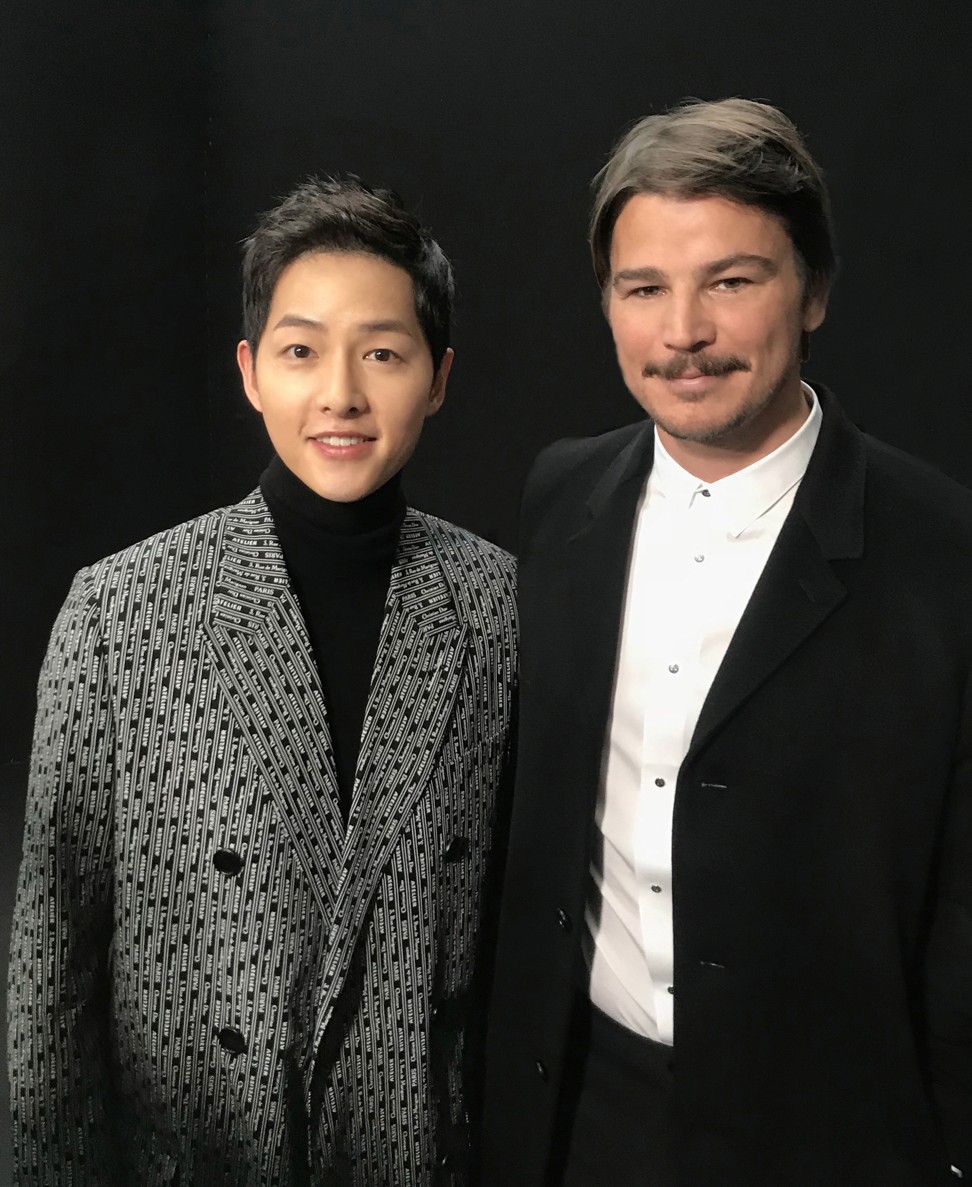 "It's a comedy and lot of it is a road trip with me and two older Japanese ladies not speaking the same language and having parallel crises," he said. "I think it's really funny."