Most fashion shows today must be beautiful, well-rounded productions to achieve a big impact and be remembered in a busy schedule packed with big names and extravagant displays.
Artistic director Sarah Burton's magnificent scenography delivers an intimate vision laden with intricate details, gracefully demanding the audience to remain attentive to the evolution of Alexander McQueen.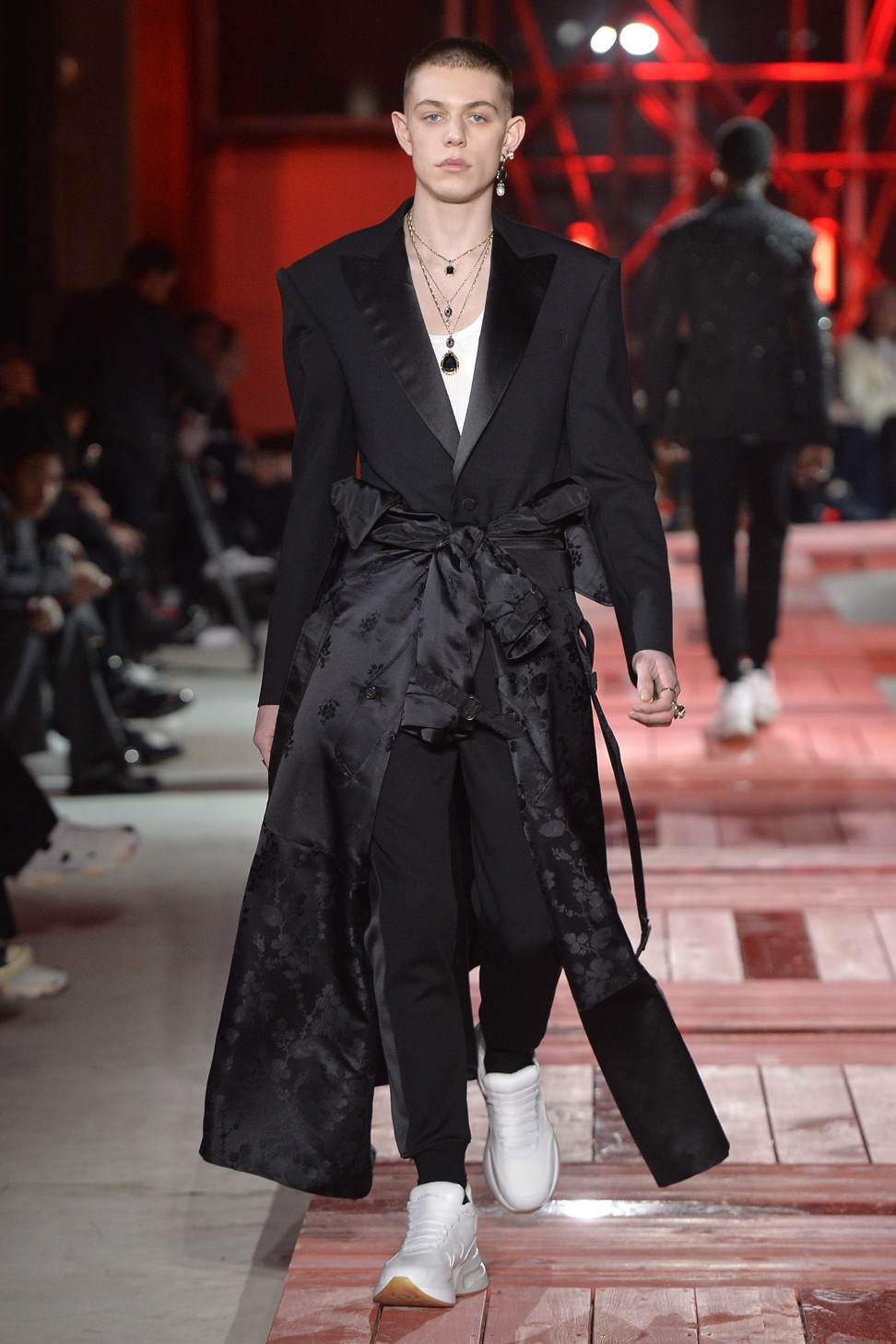 Thanks to the storytelling, Burton's shows are bound like a book.
Season after season, womenswear and menswear collections are always linked in an enigmatic manner.
For Alexander McQueen's autumn/winter 2018 collection, the invitation card was the poem The Seasons: Autumn written by James Thomson in 1730. The poem was separated in a block structure of red threads printed on tracing paper, like a beautiful labyrinth of words.
The fashion show was presented in a modern, abandoned lobby in Paris. Burton has always been influenced by the elegant modernism of the British male. For the Alexander McQueen spectacle, Burton renewed the code of classic Savile Row tailoring, with broad shoulders, heavy padding and very slim waists.
The colour palette began with onyx black, London fire engine red, grey, burgundy and a few classic tailoring patterns such as chalk stripes, window pane or Prince of Wales check. The first formal looks matched with black boots set the tone for a conservative ambience.
Then the styling started to be less corporate – trench coats are deconstructed, tied around the waist for a cool drape. Classic cropped flair trousers became jogging pants sporting with white sneakers.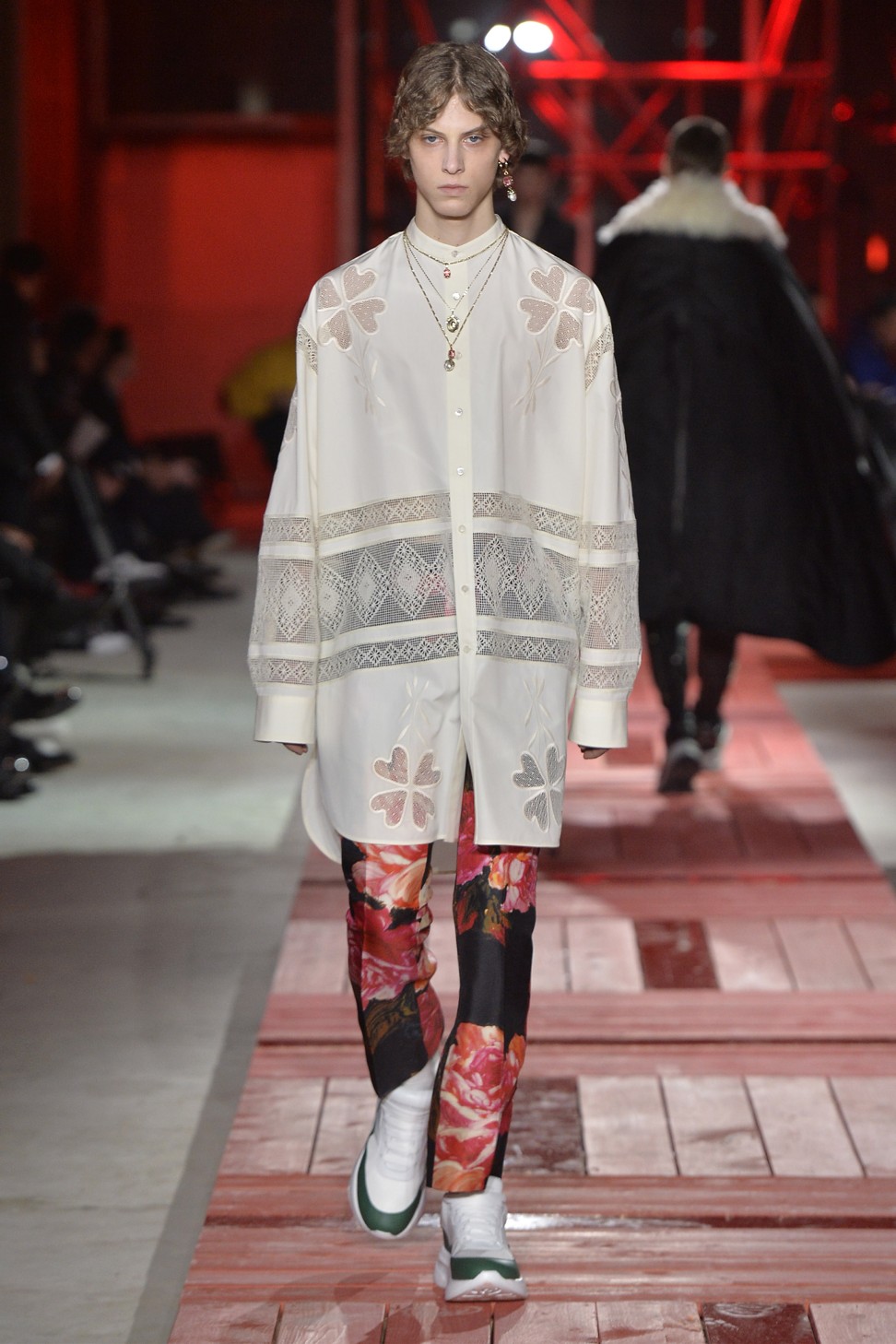 The tipping point of the collection was when the overcoat or suits unveiled floral prints of English roses hand-painted on silk tailoring, a nod to romantic Victorian aesthetics.
Then suit and double-breasted coats displayed a bold black and white paisley, showing tailoring complexity by matching the pattern on the body and the lapels.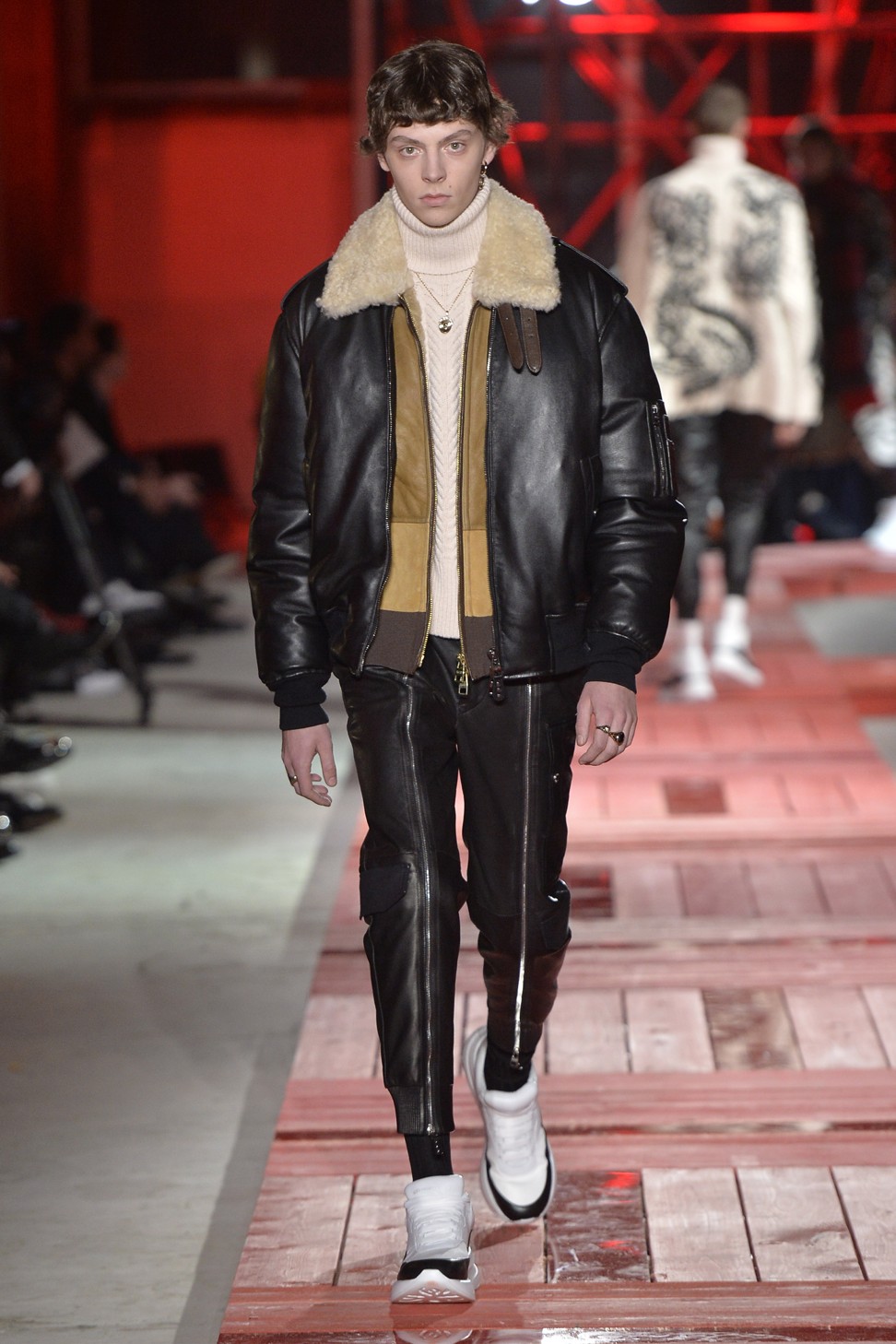 Burton also sent gorgeous tuxedo jackets and luxurious dressing gown coats down the runway, and as usual left us feeling in awe of her commitment to British romanticism and tailoring craftsmanship.