The sci-fi romcom I Am Not a Robot has touched K-drama fans and turned Yoo Seung-ho and Chae Soo-bin into overnight stars and couple du jour. Apart from the hilarious scenes and unforgettable lines, the MBC television series' ability to immerse viewers in its fictional world through an amazing set and excellent costume direction have made it a hit. Ironically, Yoo's portrayal as a rich chaebol has allowed him - more so than the female lead Chae, who plays a struggling inventor and aspiring entrepreneur AND a robot - to turn up in scenes with an enviable wardrobe repertoire. His allergy to human contact is not nearly so enviable. Here are some of the most memorable looks that have inspired us to look deeper into his impeccable style.
1. Going on a date with Aji 3 that will end on a bittersweet note (sorry, no spoilers!), Yoo's character Kim Min-kyu chooses a comfy wear that simply says "hug me, please don't leave me" all over it. Plus point: he gets to take off his cardigan and share it with Aji 3, played by actress Chae.
2. While confronting a girl whom he loves dearly for all the lies she has told, Yoo has to play the character with his headstrong wilfulness sprinkled with sadness. This scene made use of his outfit beautifully.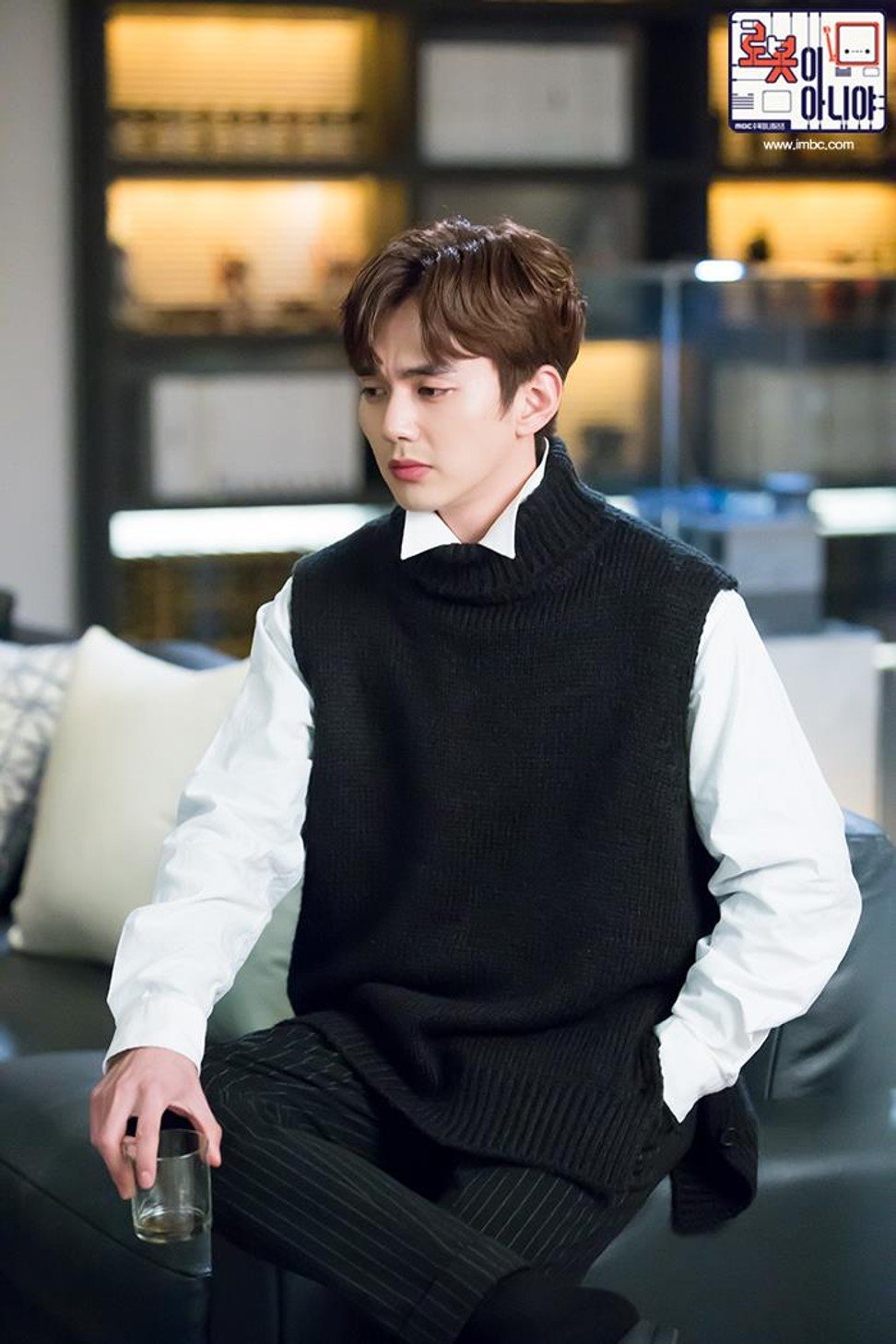 3. Heartbroken and confused, but the man is not letting it bring his style-o-meter down. Here he is showing a tough front with a fuzzy yellow jumper.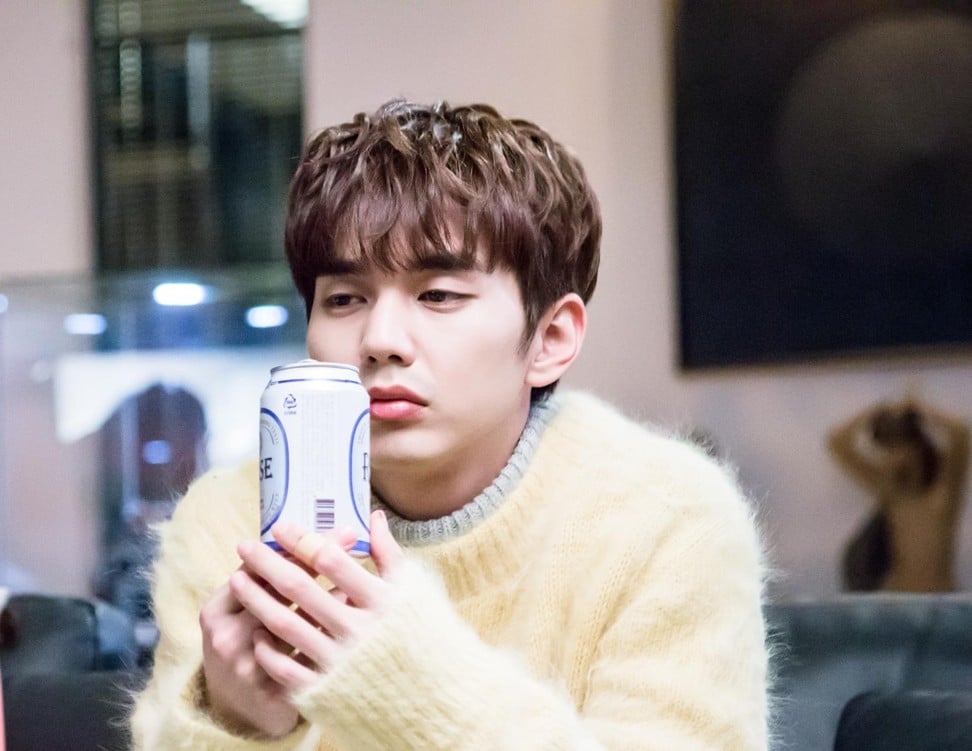 4. In this scene where Yoo reunites with Chae under a meteor shower, Yoo's character, who could not risk human contact for fear of losing his life in his allergic attacks, is dressed in a thick winter coat with a hoodie that serves a great purpose - Chae can lean on him after pulling it over his head so that they can be intimate. How sweet is that?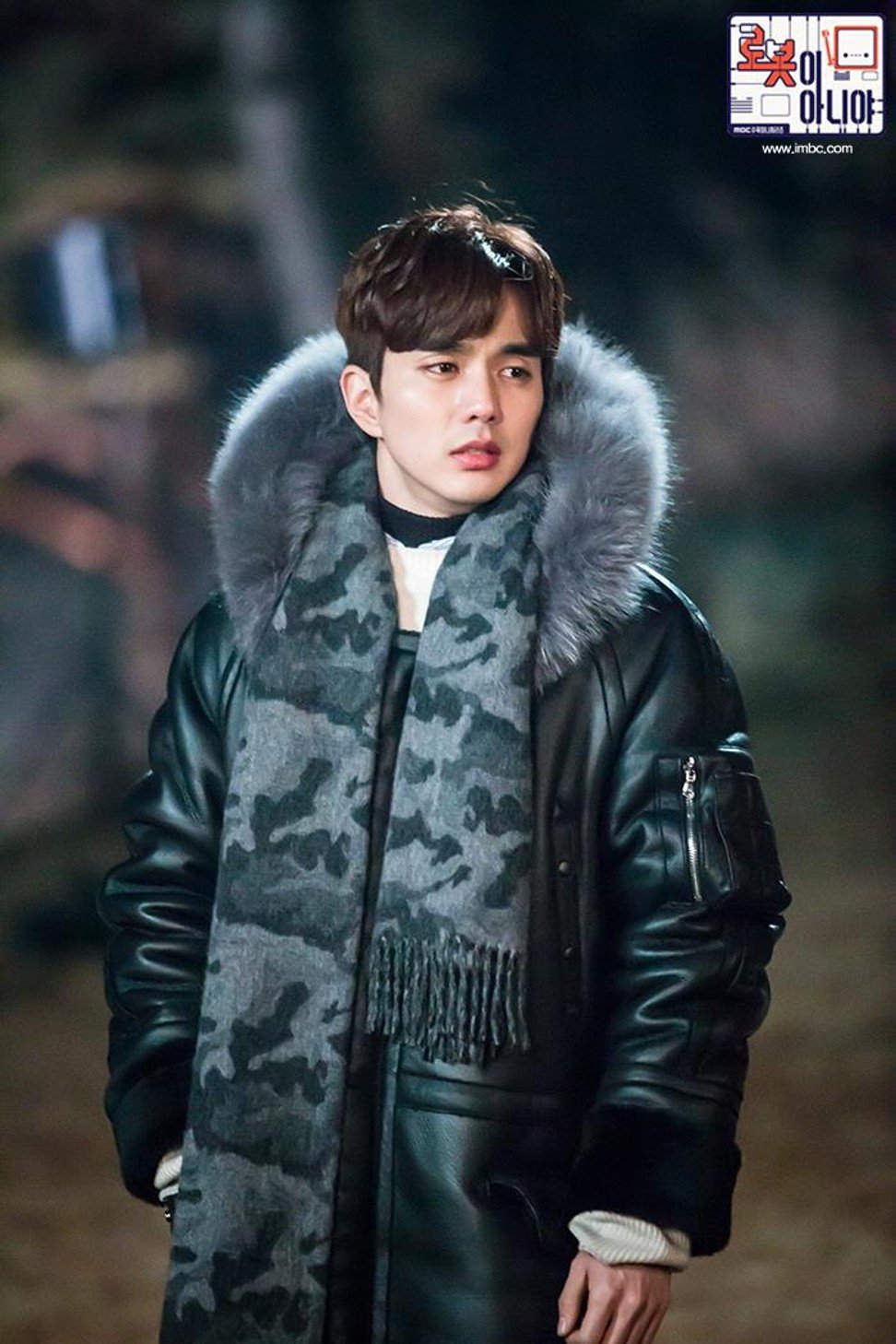 5. On the train to Geoje island, Yoo remains stylish with a more subdued pick - bound for a meeting initially but sidetracked by an encounter on the train, his take on the classic suit-and-tie comes in the form of a striped vest over a black turtleneck.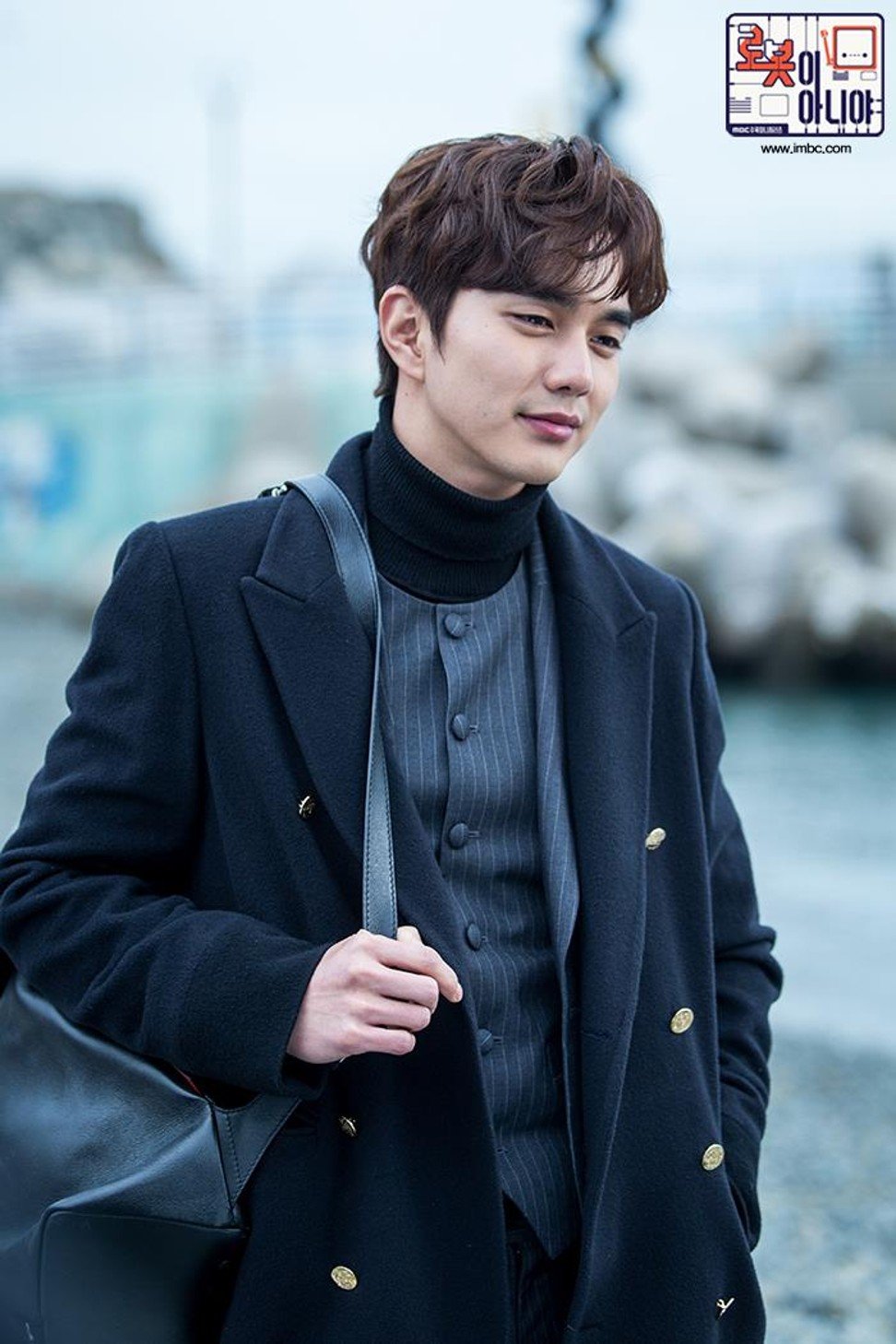 6. Kim Min Kyu's loungewear choice: a jumper with tassels. A man who dares to wear tassels - and pulls it off. What's not to like?
7. In the first unofficial date when Yoo decides to venture into the human world, he wears this velvet piece with so much flair we cannot fault him for it - even if it is velvet, worn with absolute aplomb in the rain.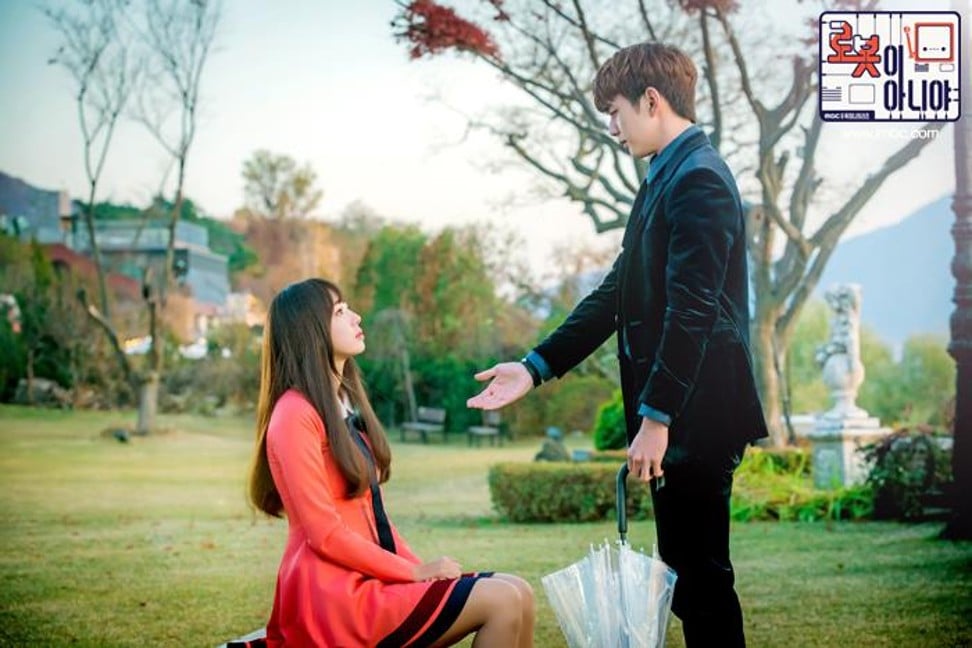 8. And of course, the defining moment when Yoo's character Kim Min-kyu and Chae's robot character Aji 3 send sparks flying - this sweeping coat and electric blue suit inside bring out the multi-layered, quirky sentiments of this television series.