Christian Dior plunged guests into a surrealist mood on the first day of Haute Couture Week in Paris with 72 impressive black and white pieces, which play on the illusion, the fantastic and the dreamy.
Designer Maria Grazia Chiuri's haute couture show took place at the Musée Rodin in Paris on Monday afternoon. In the garden of the most romantic and realist French artist, the show took place inside a huge cube covered in a checkered pattern. A theatrical decor was created inside with the checkered black and white catwalk, long white drapes on the walls, the ceiling was checkered mirrors, with giant ceramic casts of body parts suspended from it.
Dior's Maria Grazia Chiuri sharpens millennial edge in her spring/summer collection at Paris Fashion Week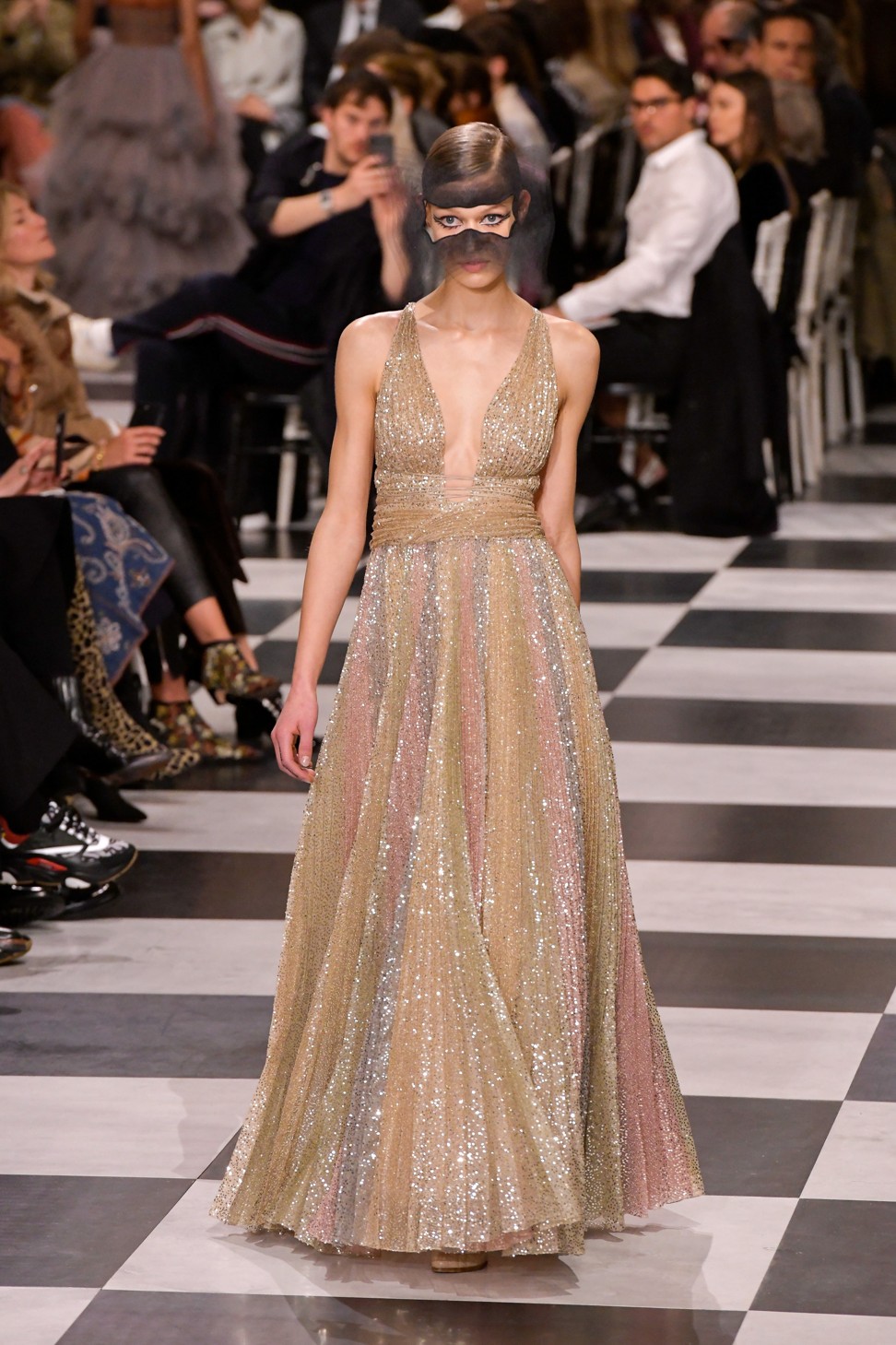 The Italian designer took her inspiration from the work of the surrealist painter Leonor Fini. The Argentinian was renowned for her depictions of powerful women. She held her first exhibition in Christian Dior's gallery in the 1930s.
For Chiuri, the Haute Couture Dior woman is enigmatic and fearless, in largely monochrome outfits. The fantasy is also inviting on the birdcage dresses – symbolising escapism, a recurring motif of surrealist works – also transfigured into a network of black tubular ribbons that encircle the body and play on the transparency.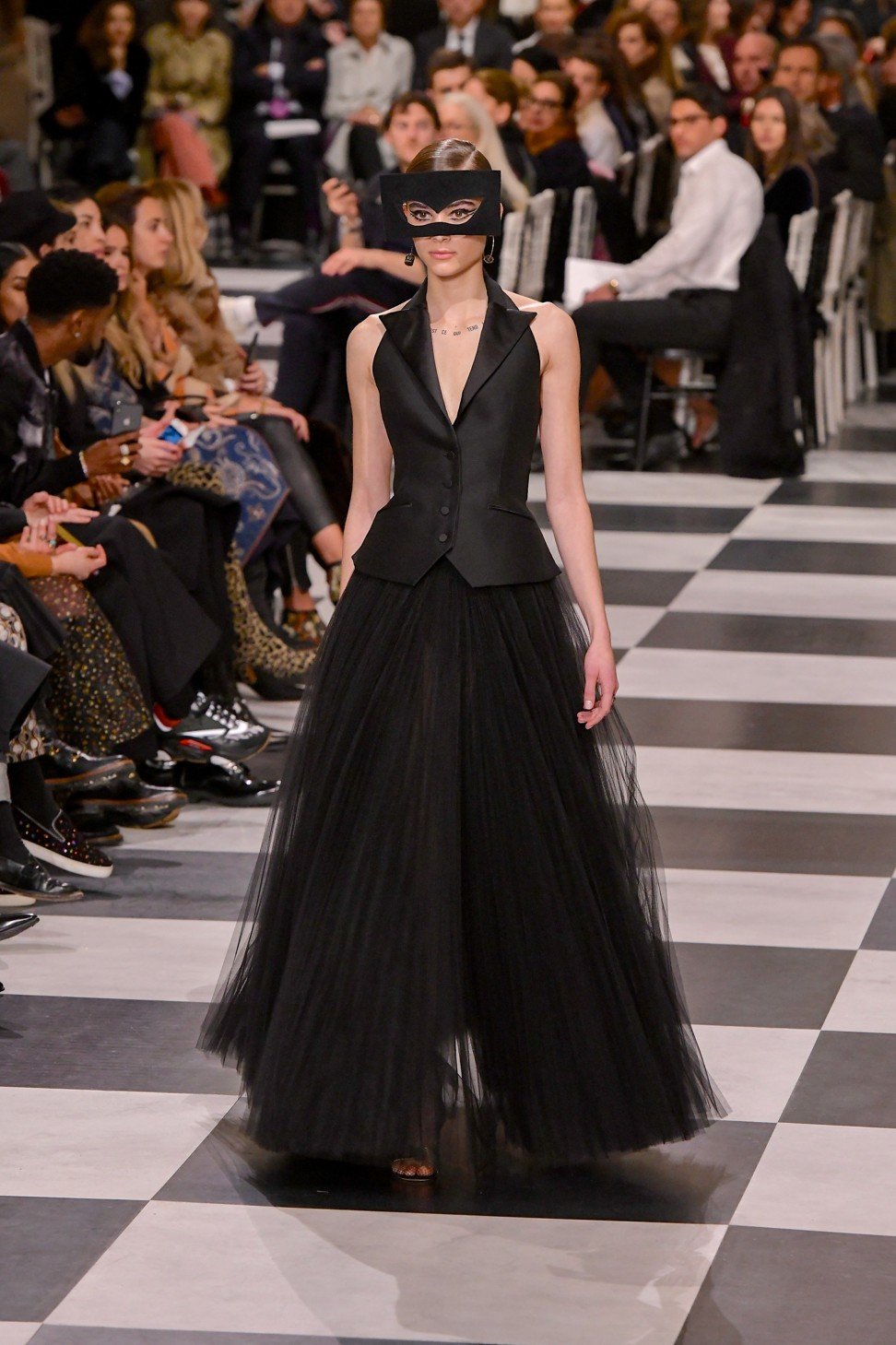 Most of the garments were made for the evening with the strength and technical ability of one of the most skilled couture houses. Bold choice, models didn't have handbags, pouches, or clutches. Enigmatic models were crowned by beautifully constructed masks created by British milliner Stephen Jones in honour of the masked ball Dior hosted for its most exclusive haute couture clients later.
The lack of jewellery gave a minimalist and natural look. Jewellery pieces were replaced by the most intriguing detail, around the neck, long black tattoos of French sentences from surrealist artiste André Breton such as "Au départ, il ne s'agit pas de comprendre mais bien d'aimer. (At the beginning, It is not a question of understanding, but to love.)", "L'imaginaire est ce qui tend à devenir réel. (The imaginary is what tends to become real.)" or the title of his most famous poem "Attitudes Spectrales".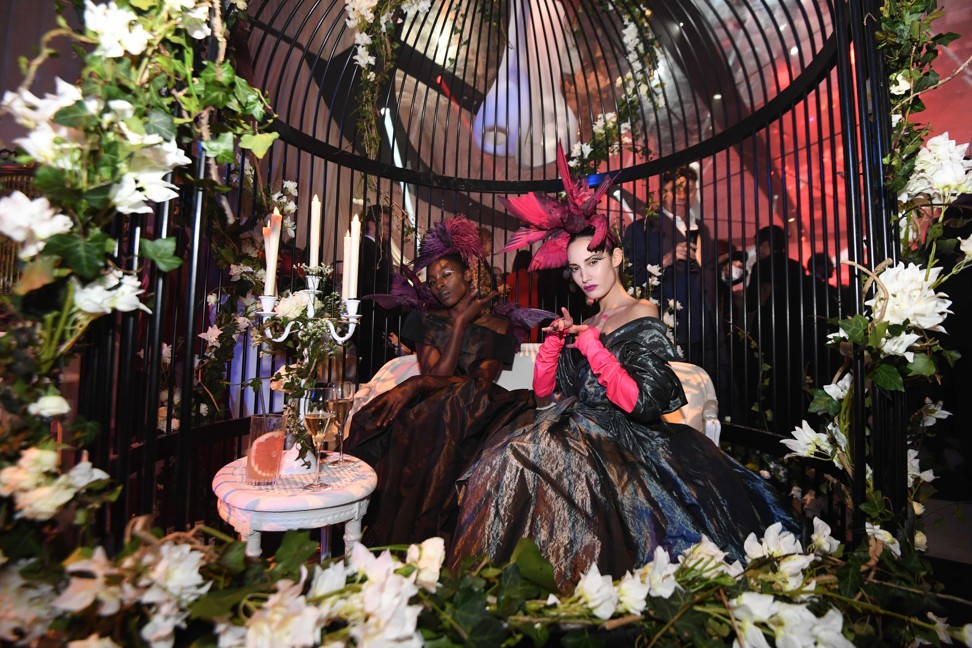 The last silhouettes were six white looks, then six black looks with stricter tailoring codes such as the Bar jacket, tuxedo-style long bustier dress, trompe-l'oeil tuxedo vest or tailored ensemble, composed of a cape and tuxedo suit over a tulle shirt with tie. The show closed on the rebellious hit "Bitter Sweet Symphony" by English rock band, the Verve.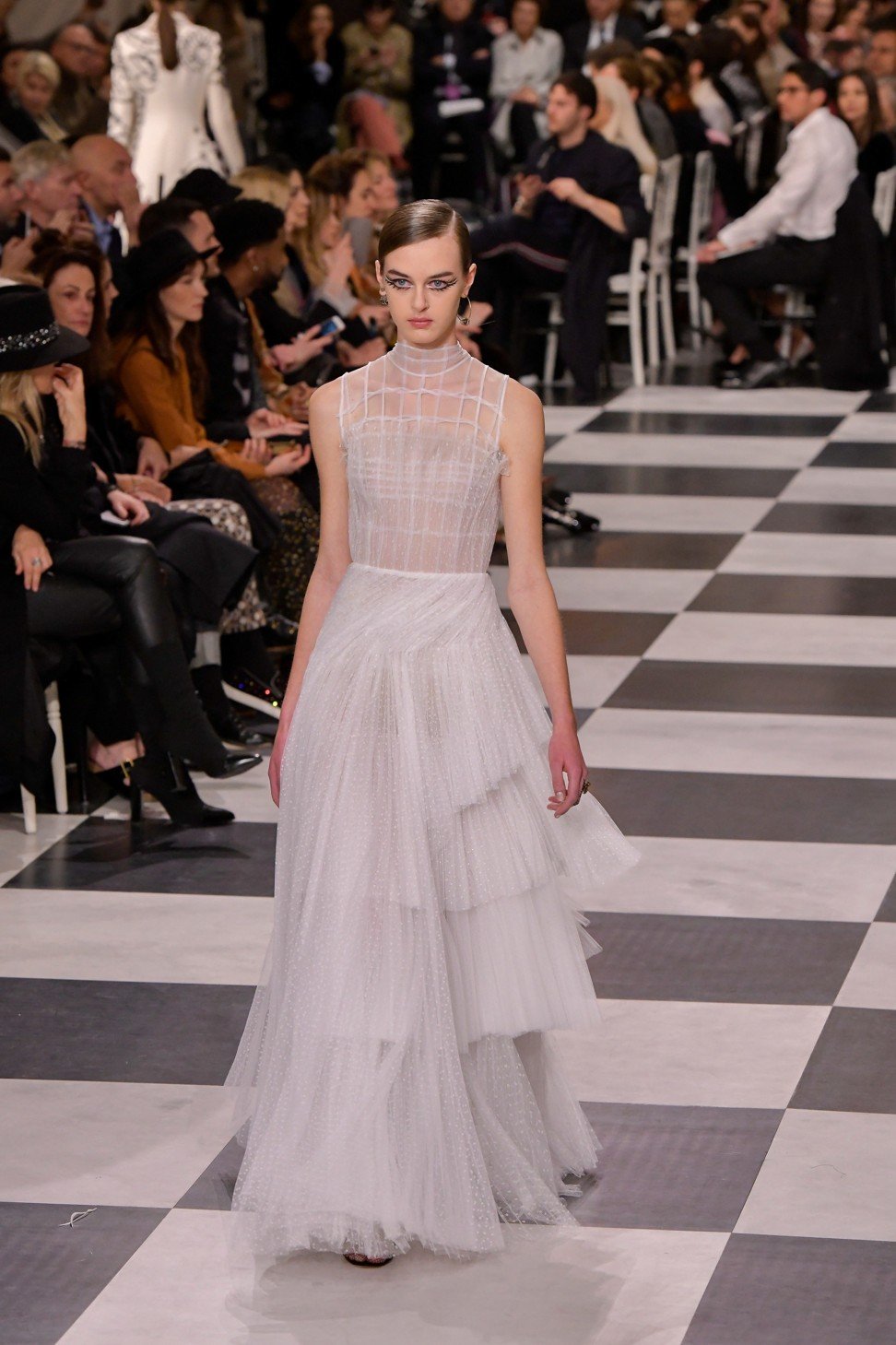 On their way out, guests were handed their own set of temporary Dior skin jewels called "Les Tattoos Surréalistes (Surrealist Tattoos)". Chiuri has certainly become the voice of fearless women.