French luxury brand Chanel tends to rise above the competition at the Paris Couture Fashion Week with the creativity of their titanic productions inside the Grand Palais. Chanel has previously transformed the interior of the Grand Palais into a giant model of the Eiffel Tower, an international airport terminal, a Chanel-branded supermarket, and a life-sized waterfall. This time, guests such as American director Sofia Coppola, British singer Rita Ora and French actress Marion Cotillard were welcomed to the setting of an intimate French summer garden, including a wooden lattice-like pavilion circling a fountain centrepiece.
Chanel's exquisite haute couture preserves craftsmanship and unites heritage artisans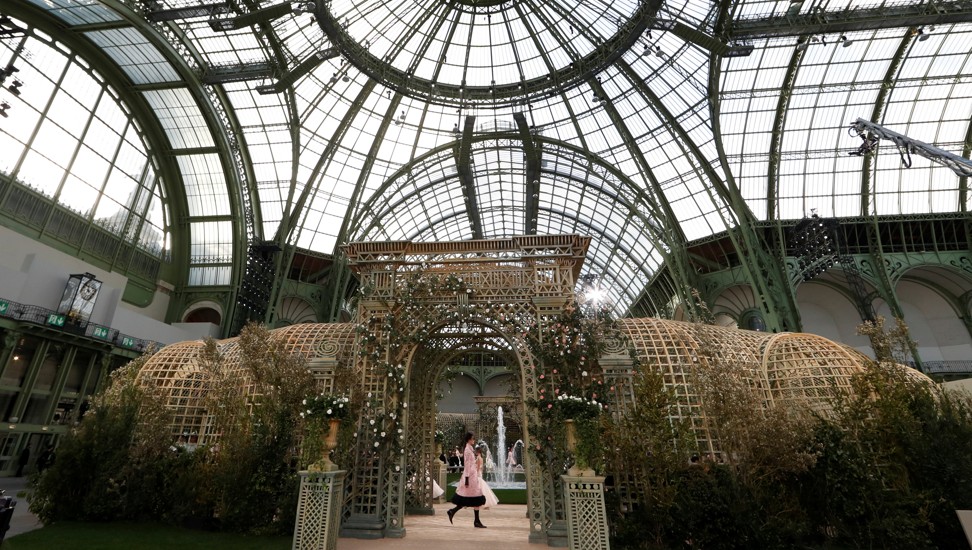 The discreet catwalk gave way to remarkable garments of Chanel savoir faire. This Chanel Haute Couture collection was finely engineered by Karl Lagerfeld and the skilled "petites mains" of the house's legendary workrooms of Rue Cambon.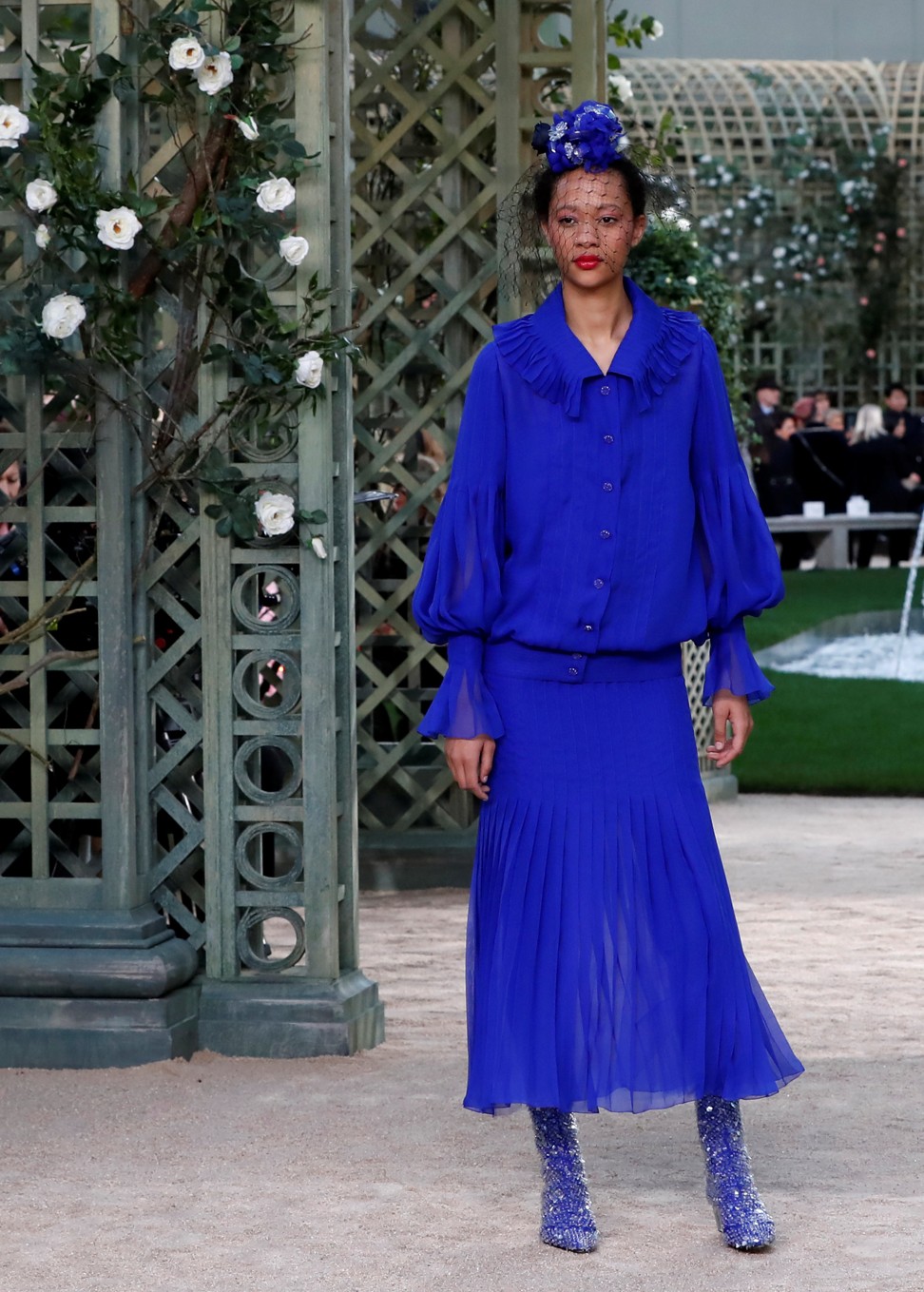 Six weeks ago in Hamburg, Lagerfeld designed a monochromatic collection for Chanel's Metiers d'Art collection. As ever, this Chanel Haute Couture show began with a series of tweed bouclé suits, a signature of the house but with a new colourful palette such as fresh pink, lilac, cream and light green.
The complexity of the weaving of the fabric is already a masterpiece. Chanel's iconic jacket was reinterpreted with clean lines, a fitted waist, rounded shoulders, and just a little bit oversized that gave a nonchalant silhouette.
Chanel recreates Parthenon for cruise collection show in Paris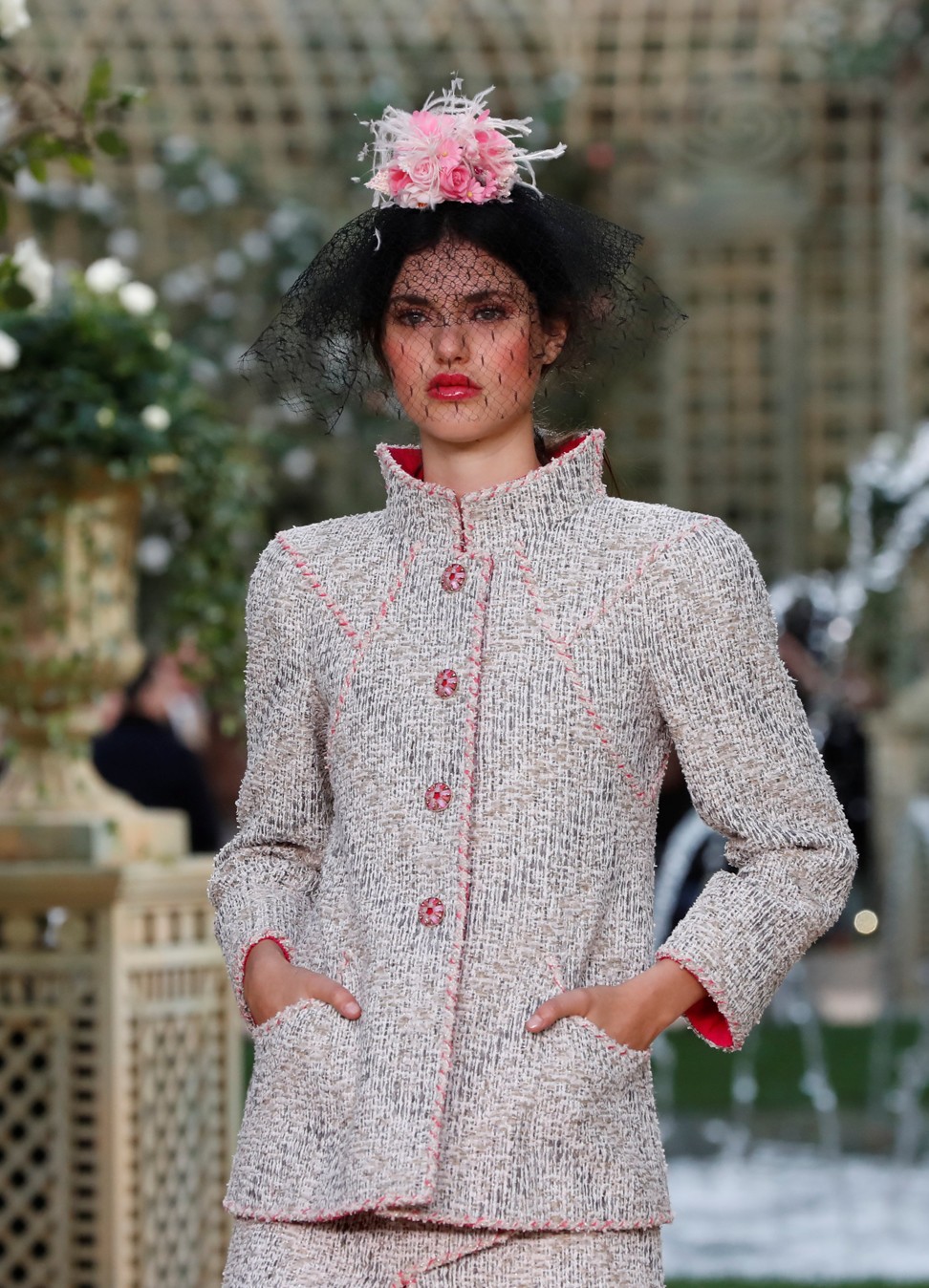 The most striking accessories took the form of ankle boots with low transparent heels which brought the silhouette in line with the modern way of wearing Chanel. A few of the models even kept their hands in the pockets of the gorgeous jackets while they graced the runway.
Each look on the catwalk was crowned with a veil of tulle and pale English roses. In reference to Lagerfeld's signature accessory, models were sporting fingerless gloves with floral embroidery.
The young Kaia Gerber, the daughter of Cindy Crawford and businessman Rande Gerber, took all the spotlight on the runway at Chanel. The 16-year-old model made her couture runway debut wearing a pale pink feather-embellished structured dress with floral embellishments.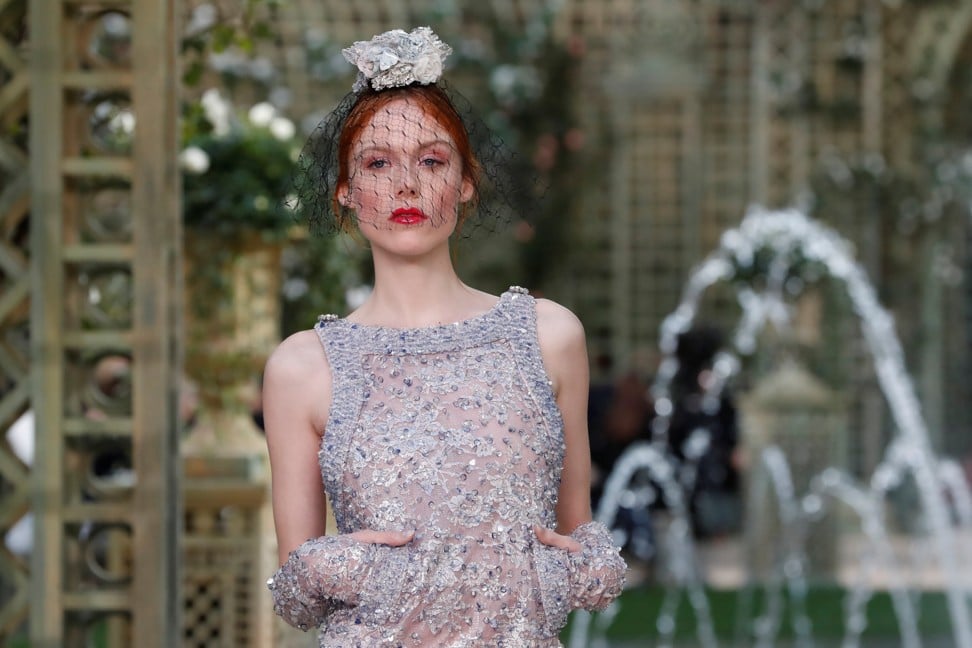 As the collection moved from day wear to evening wear, silhouettes became more glamorous with cocktail dresses, or chiffon dresses that came in voluminous and slim fitted shapes.
The bride, the Dutch model Luna Bijl, wore a white bow-tie, a white tuxedo suit with feathered sleeves and a train, accompanied by Lagerfeld's godson in white jeans as pageboy throwing roses to close the show.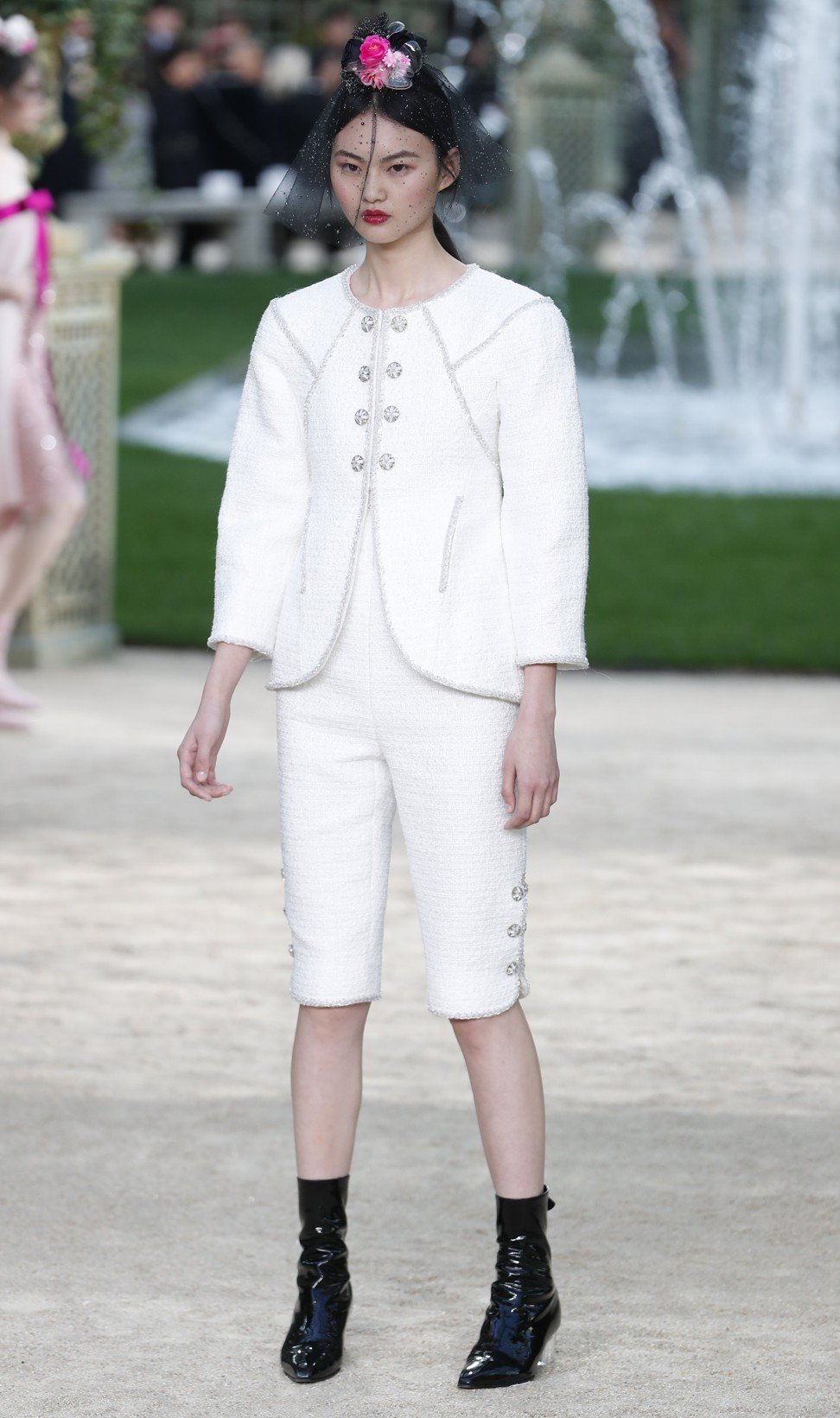 At the end of the show, the German designer unveiled a more relaxed look, with less coiffed hair and a snowy beard. Lagerfeld has shown his creative genius for Chanel every season since 1983. With the launch of a Chanel rocket ship or unpretentious garden full of flowers, the German designer remains at the pinnacle of the fashion industry.