During Paris Haute Couture Week, Valentino can always be counted on for delivering a glamorous collection. Just seven days after his autumn/winter 2018 menswear show, Pierpaolo Piccioli unveiled for spring/summer a sophisticated couture collection centred around craftsmanship with a contemporary mindset.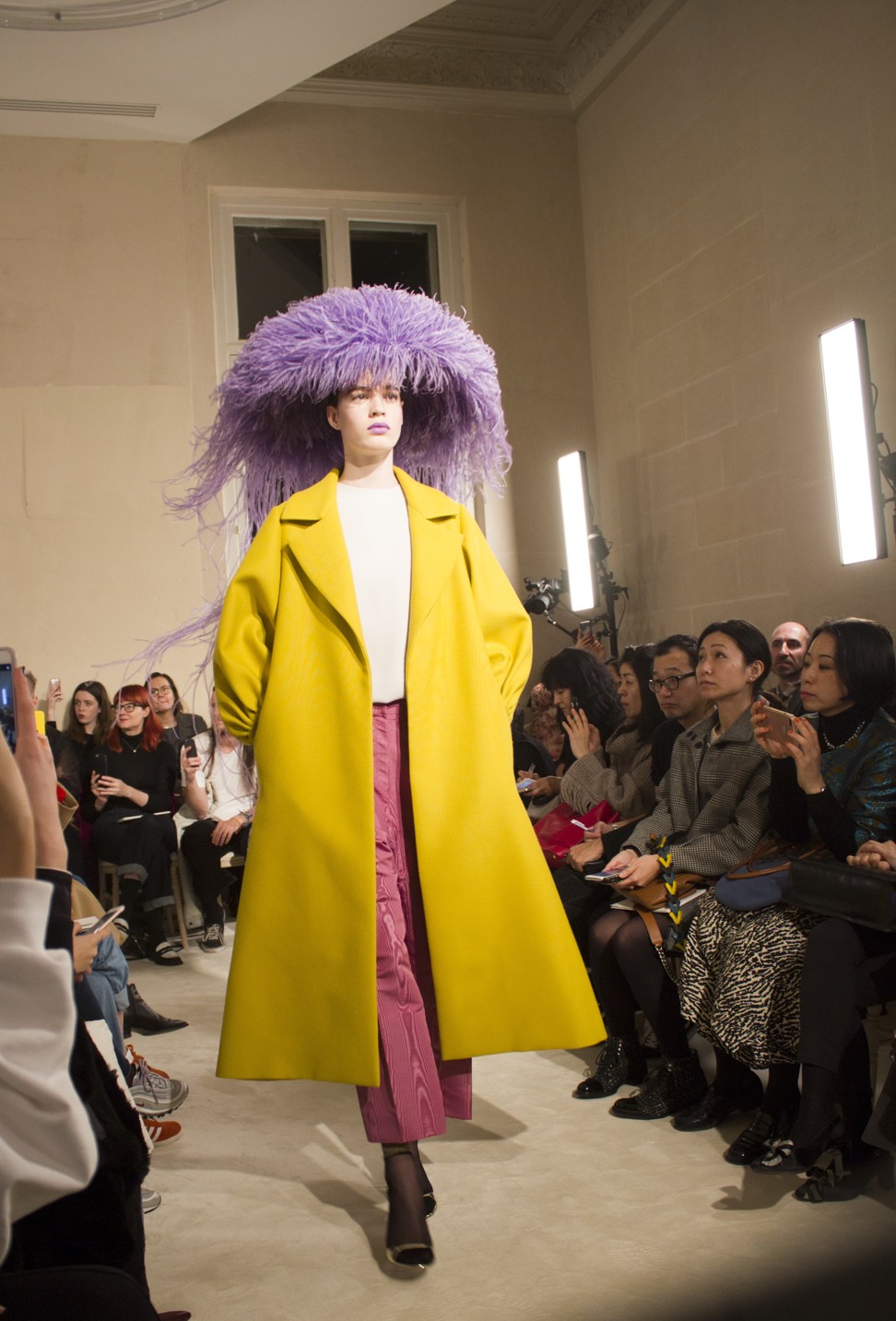 Valentino showed in its long-time couture venue, the Hôtel Salomon de Rothschild, setting up single rows of seating along the hotel particulier's ground and upper floor salons. The Italian designer explained in the show notes: "Tradition is a connector: it transfers knowledge and values through time. The history of haute couture is its reason of being in the present day."
Valentino elevates ordinary staples with extraordinary details for spring-summer 2018
The first look from Valentino delivered a strong statement: A saffron evening coat with dramatic ruffles, embroidered ivory crêpe de Chine shirt and wool trousers with triple liseré encrustations, complemented with a feathered hat in mint green. "Feet on the ground, but head in the sky" is a saying that comes to mind when you see the dreamy first look.
The first part of the show featured garments for everyday wear created with couture know-how and energised by vivid colours of the '80s. Pierpaolo Piccioli included several elements you don't often see in haute couture: chinos, trench coats, tank tops, sweatshirts and oversized T-shirts. Each modern, sporty item was created using the most luxurious fabrics.
Haute Couture Week: Christian Dior designer Maria Grazia Chiuri plays on the illusion, the fantastic and the dreamy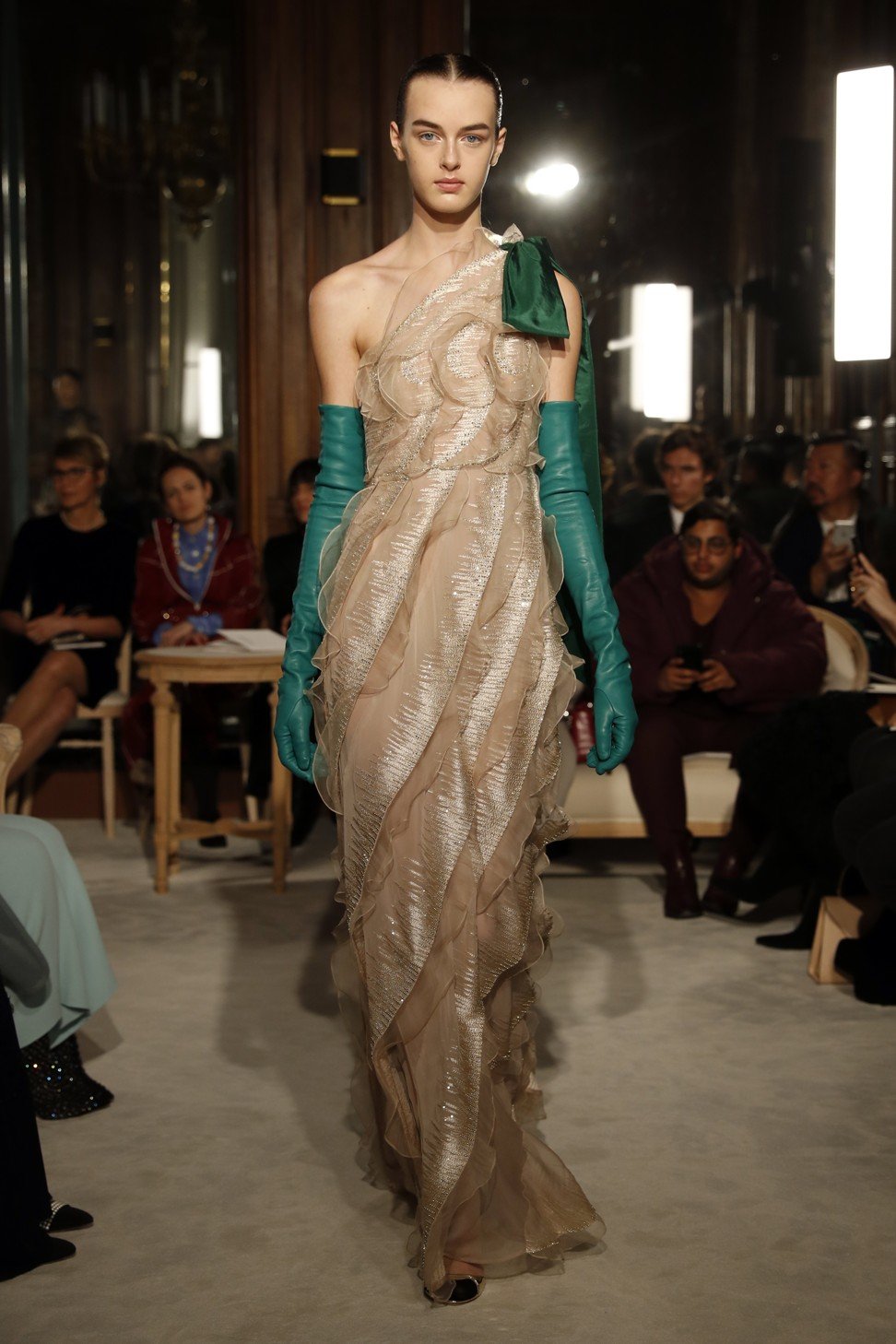 The oversized T-shirt was made of ivory crêpe and pale pink chiffon. The sweatshirt with giant anemone patchwork print was created from ivory and an apple green double cashmere.
The show was punctuated with outstanding colourful feathered hats in lavender, bright pink, and Valentino red designed by Philip Treacy. When the models strutted on the catwalk, the hats conveyed a feeling of speed. The colours of the headpieces were chosen to complement the colourful clothes.
Haute Couture Week: Chanel goes back to its roots with intimate French summer garden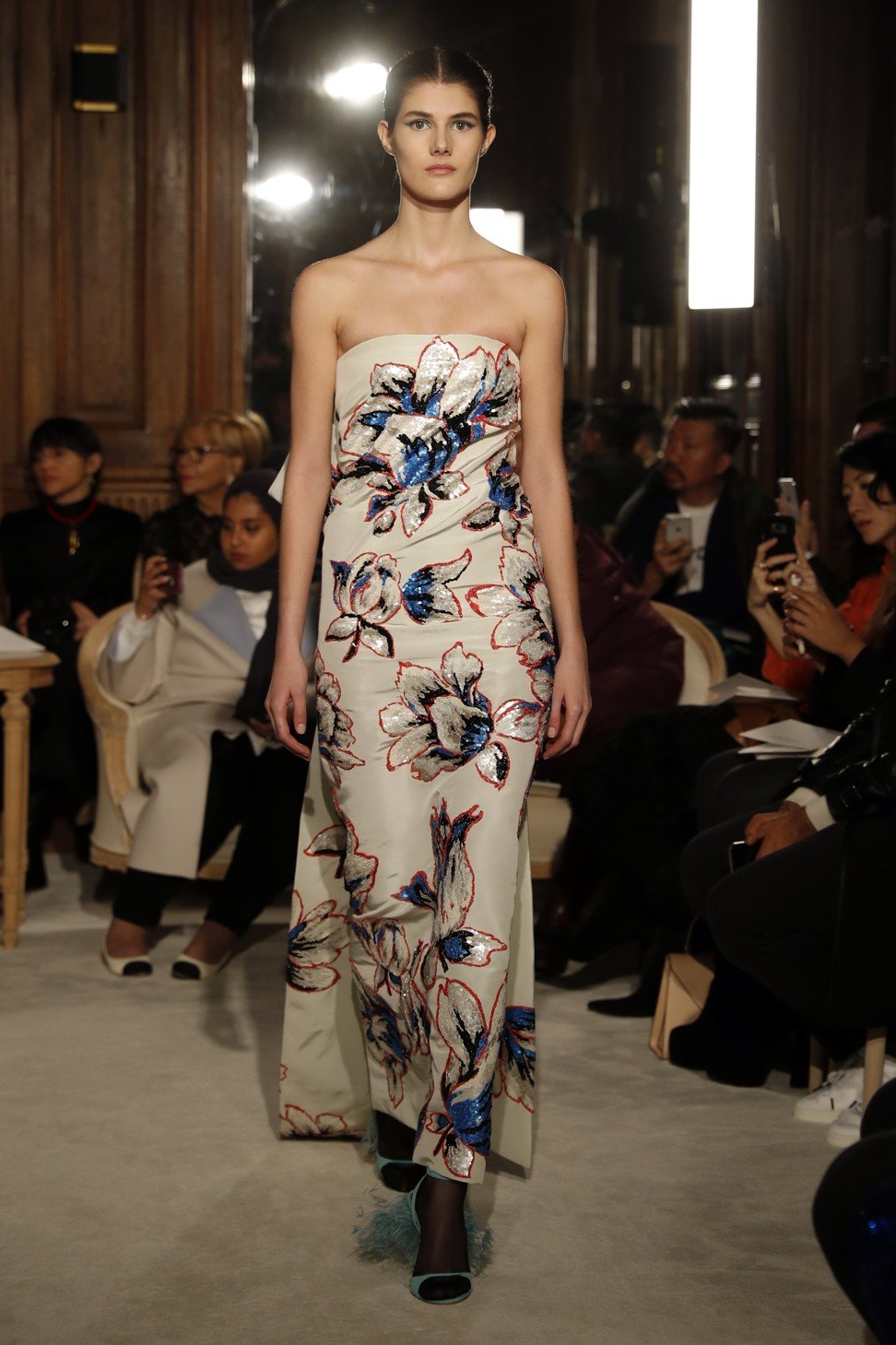 The transition from exquisite day looks to jaw-dropping evening wear was smooth. More typical elements of haute couture appeared, such as ruffles, oversized bows, evening gloves, organza dresses, generous taffeta gowns, refined bustier dresses and, of course, the sexy dress in Valentino red.
Haute Couture Week: Givenchy and Maison Margiela wow Paris Fashion Week
"In a virtual era characterised by technological acceleration, it gives me pride and makes me feel full of hope keeping alive the atelier in Rome, which I consider a true artists' studio," Piccioli says.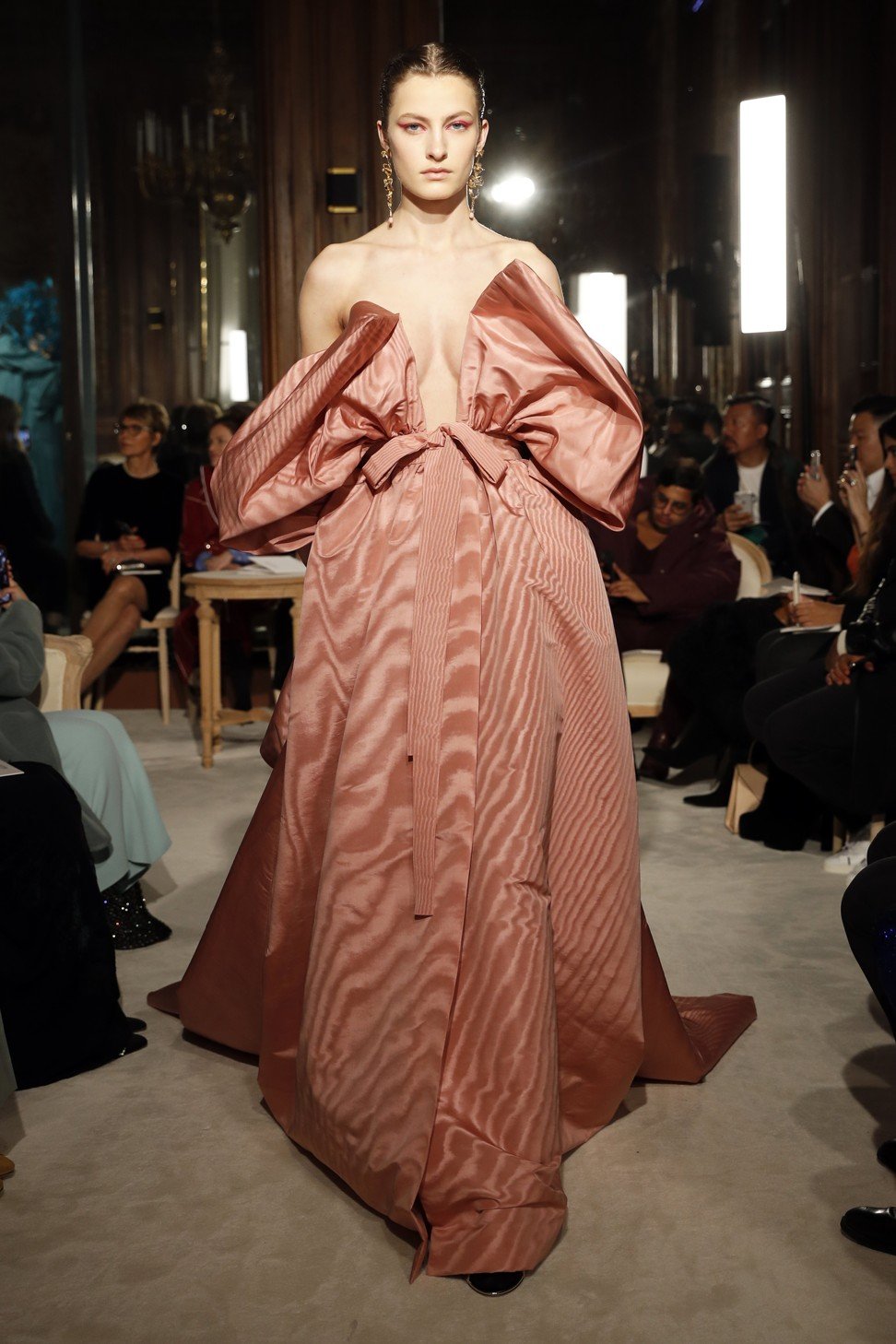 The "Giuseppe" point d'esprit and black lace bare back dress printed with giant tulips, daisies, dahlias and taffeta applications took more than 1,100 hours of hand sewing by the atelier's artisans.
Featuring a modern approach, flamboyant gowns, a slight touch of fantasy and breathtaking savoir faire, Piccioli's spring haute couture collection sweeps you off your feet.