When the season of Golden Globe awards, Grammy awards and the Oscars come around, there is one jewellery designer that many A-listers turn to.
Items created by the Stefere Jewelery brand have been worn by the world's biggest international stars and celebrities, including singers Adele, Madonna and Janet Jackson, actress Jane Fonda and socialite Khloe Kardashian.
I have always loved jewels and I am fortunate enough to have turned my passion into a profession
Corina Mihalia Larpin, Stefere's owner and creative director, was first acquainted with Western fashion after the fall of communist rule in her native Romania in 1989.
High jewellery inspired by the beauty of nature
A whole new world opened to her, literally. She was able to travel widely and became hugely impressed by the colours, aromas and feelings she discovered while visiting many different countries and it is these very elements that she inspires her designs.
These days, Geneva and Hong Kong are her main bases.
Here Larpin tells STYLE about her journey and style, and why Hong Kong makes sense as a port of call for Stefere.
What motivated you to start your own jewellery business and how long did it take before it finally took off?
Stefere was founded in 2006 by my dear friend Stephanie Rehault. We started our collaboration in 2008. Thereafter, Stephanie decided to follow another route and devote her time and talents to interior design.
I became sole shareholder in 2015. The company has always enjoyed a very positive response from customers in Europe. However I was encouraged to enter the US market by my friend Tony Ferreira who is the personal shopper at Saks Fifth Avenue in Beverly Hills.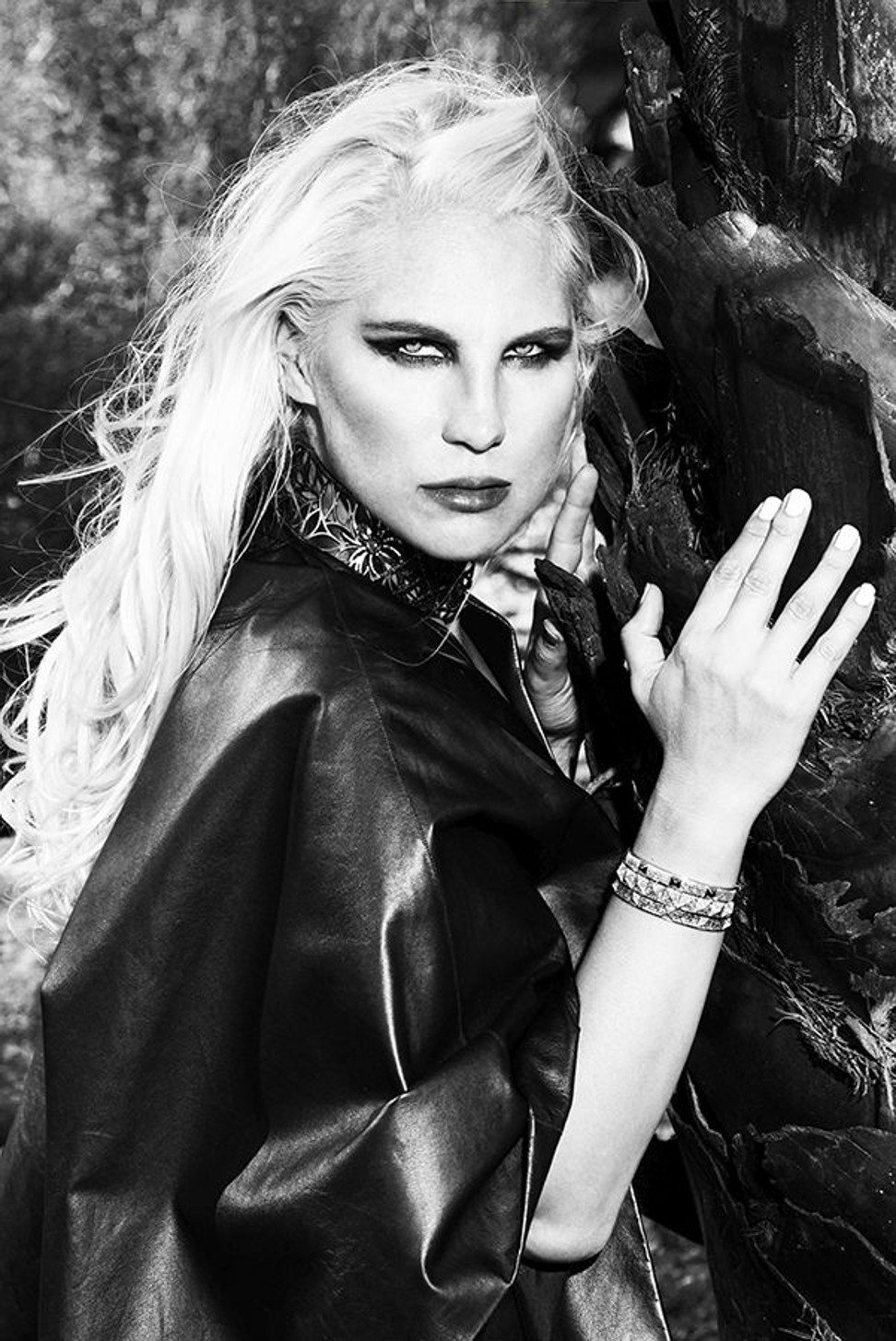 High jewellery inspired by the beauty of nature
Stefere really took off in 2015 when the jewellery manager of Saks told me: "Welcome to the Saks Family!". Stefere had become a vendor at SFA – the dream of all jewellers!
I have always loved jewels and I am fortunate enough to have turned my passion into a profession.
Who are some of the most memorable celebrity clients you have worked with and why?
Among those I can mention: Madonna [and singers] Pink, Lady Gaga, Fergie, Jane Fonda, Khloe Kardashian, [singer] Taylor Swift [and] Janet Jackson.
However Stefere is proud to count numerous well-known clients whose names cannot be made public for various reasons.
Of course I am very proud to see my pieces worn by celebrated persons. However, a client is a client, famous or not it does not make a difference to me.
What is it about your jewellery that captivates your clients?
You should ask them! I suppose they like a style which is different and unique that makes them look contemporary yet quality aware.
Is there a celebrity out there you would love to work with, but haven't had the chance yet, and why?
There are too many to be mentioned. However, I am quite confident that they will all "join the club" rather shortly.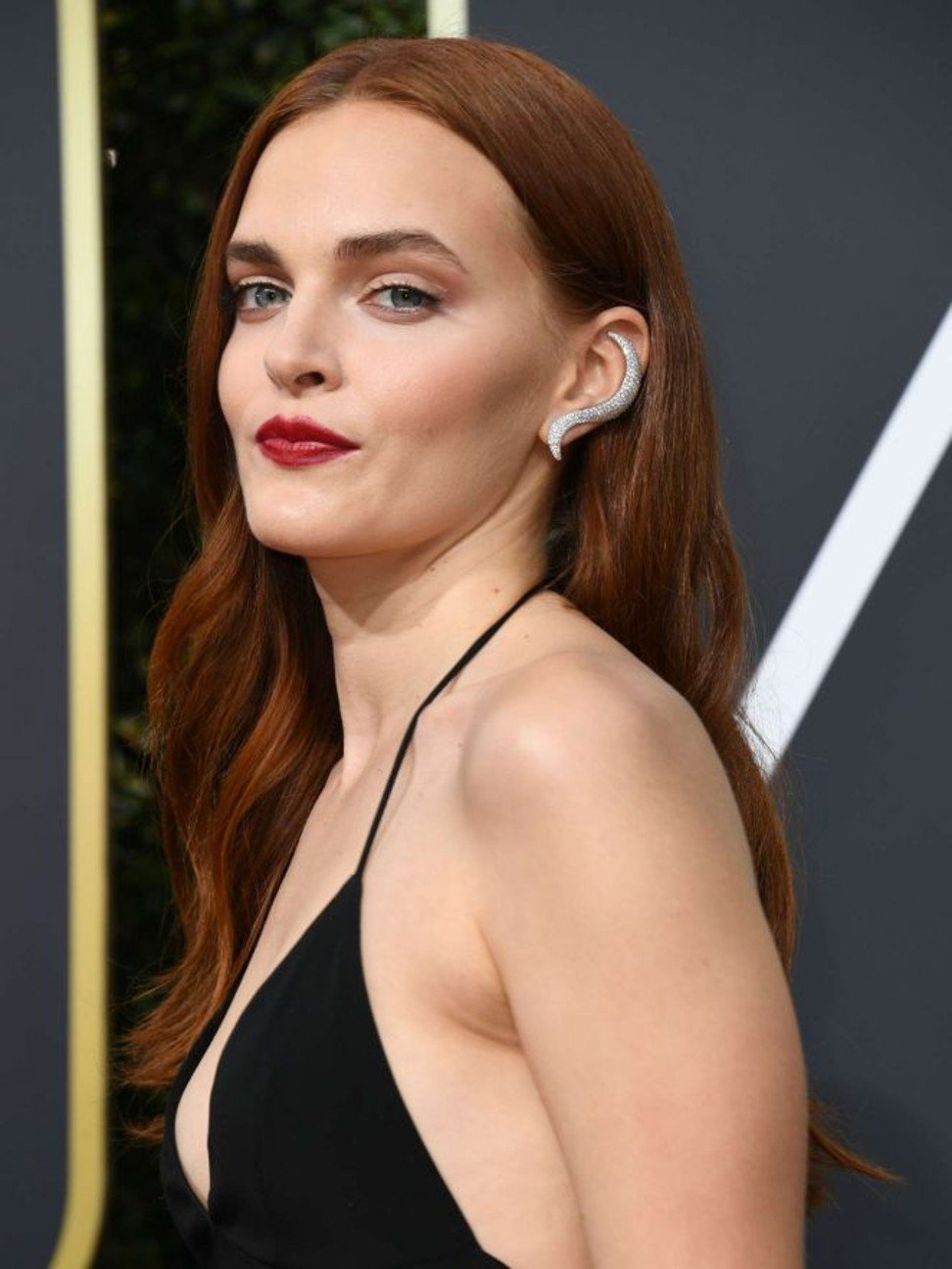 How would you describe your style?
My style is rock-chic, extravagant yet not eccentric. I favour prominent noticeable pieces, be it for clothes, accessories and of course jewels.
Coloured diamonds are rare, but you don't need to be a billionaire to buy them in Hong Kong
Can you share some of your styling tips with us?
Very simple and extravagantly efficient: "Become yourself" as Nietzsche said!
Do you believe in the elegant single-piece accessory or stacking jewellery for maximum effect?
Any woman is herself and must behave as such. Some can wear the most expensive outfits and still look common, transparent. Others can wear a paid of jeans, white T-shirt, a nice ring or belt and look divine. It is merely a matter of attitude, I believe.
Corina Larpin of Stefere Jewelry on how beauty drives her – and Hong Kong inspires her
Where do you get your inspiration?
I wish you would not ask as I am not sure myself! Inspiration is the most immaterial commodity. I believe my inspiration comes mainly from the way I look at people, landscapes and things around me. Travels are important, too, as they offer an exposure to different cultures, lights, scents.
My state of mind when I am very happy, or a bit sad, or sorry probably influences my perception of life and my creativity.
I am a very sensitive person and particularly touched by my contemporaries' misery and poverty.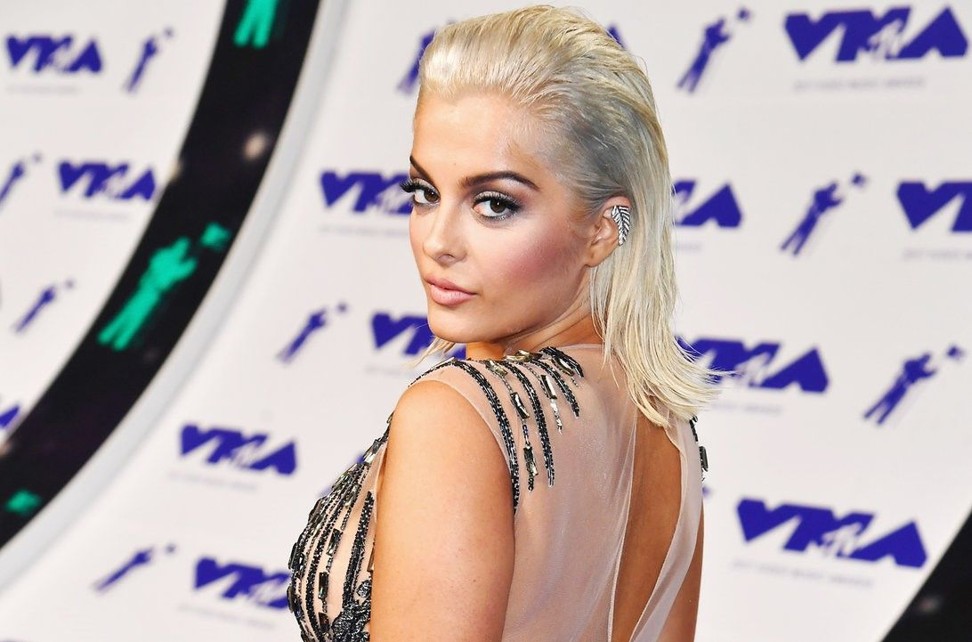 Why does the Hong Kong, or Asian, market make sense to you?
Hong Kong is the crossroad of many cultures as a very international city, yet remaining utterly Asian. There is no paradox here as we see that Asia – and mainly China – is increasing its influence over the Western world by its creativity, culture and economic power.
Buccellati launches 'One of a Kind' high-jewellery collection
Hong Kong is a sort of balcony overlooking Asia ,and Asia is my upcoming market, although very difficult to break through since Asians are very selective in terms of quality and design.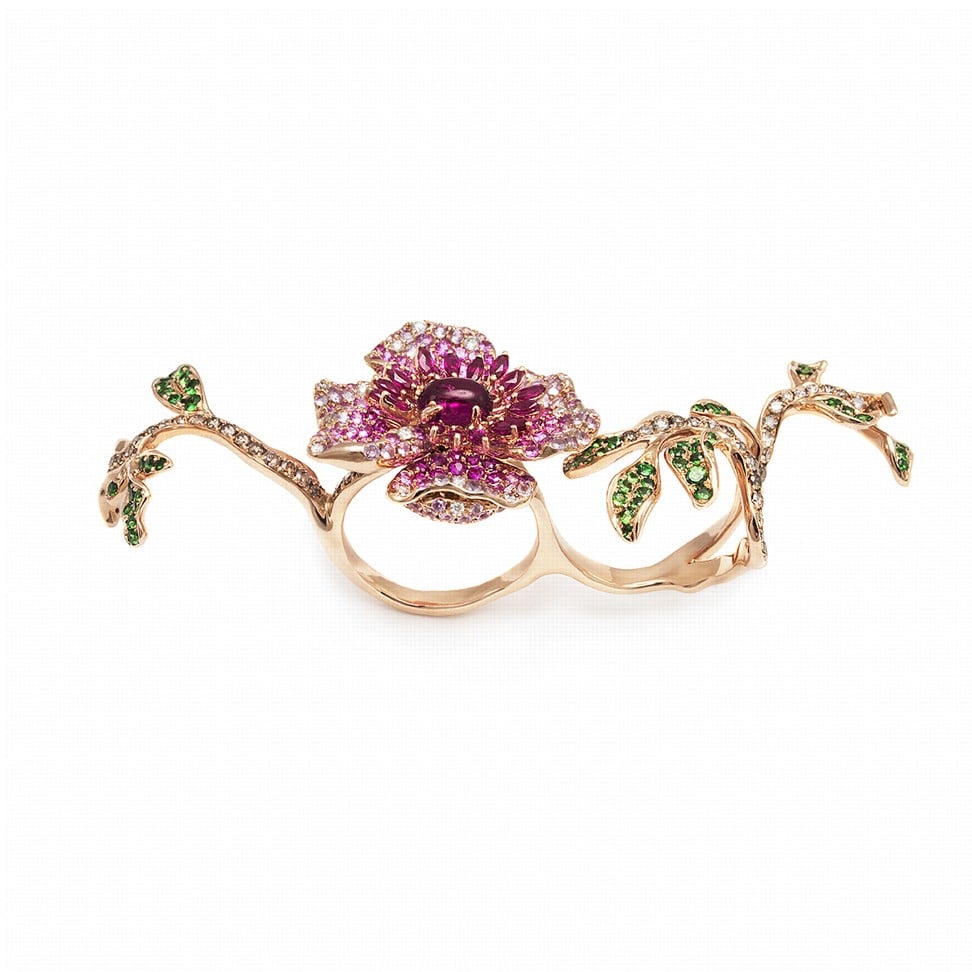 As a successful designer, globetrotter, business woman, wife and mother, what do you do when you want to relax?
Who told you that I ever relax? Indeed, my family is the alpha and the omega of my life and although I manage to spend a lot of time with my son and husband I never have enough.
The key and the secret weapon of my family is called laugh. We laugh all the time. A day without a good laugh does not exist. Spread the tip!
And finally, do you have any tips for aspiring designers?
Yes, three indeed: work, work and … work!