Fashion label Anna Sui teams up with McDonald's for 'McLuxury' Lunar New Year red envelopes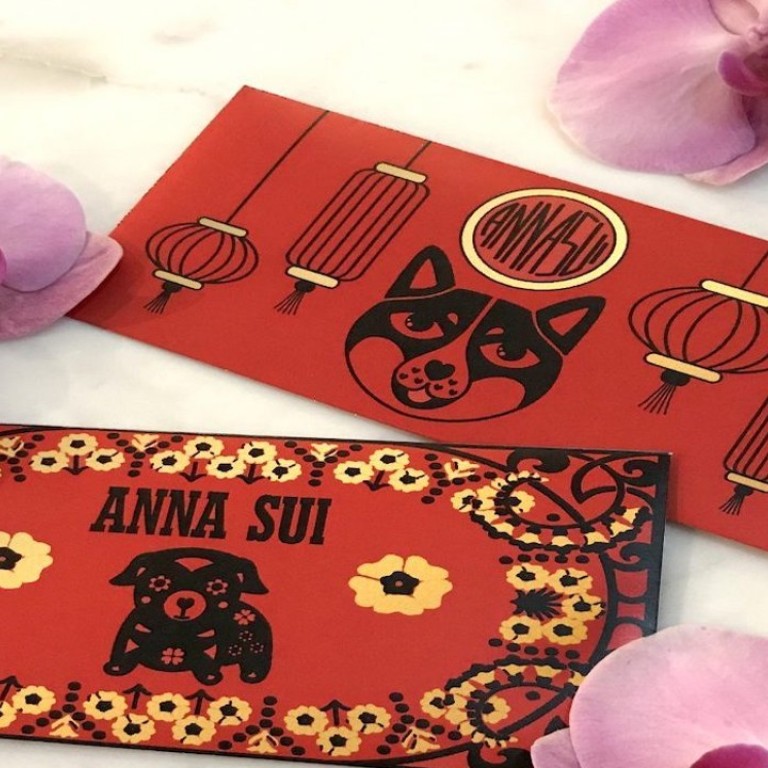 This article was written by Sam Gaskin and was originally published in  Jing Daily.
Luxury fashion brand Anna Sui collaborated with fast-food restaurant chain McDonald's to release red envelopes bearing a dog design for Lunar New Year, which this year takes place on February 16.
Red envelopes, also called lai see or hong bao, are traditionally stuffed with money and handed out to colleagues, friends, and family during the festival. 
The Anna Sui envelopes were distributed in San Francisco, home to the largest Chinatown outside Asia.
Born in Detroit, Sui is a 65-year-old Chinese-American fashion designer, and a recipient of the Geoffrey Beene Lifetime Achievement Award from the Council of Fashion Designers of America. 
Vogue describes her designs, which include summer dresses that retail for up to US$770, as "beautiful" and "a bit kooky".
Her collaboration with McDonald's is a peculiar one. Why is a high-end fashion label collaborating with a brand whose main message is value?
It would seem to suggest that the dividing line between luxury and mass-market brands is further blurring. 
In an increasingly noisy media market, far more important is what is trending.
McDonald's USA said that with the collaboration it wanted to "recognise and reach Asian Americans in a culturally relevant way", so it decided to work with Asian-American designer Anna Sui to create something special and keepsake worthy. 
Additionally, McDonald's knows that the beginning of the year is a time when many people realign their personal goals and finances, so the lightly branded envelopes have well wishes for the new year printed on the rear flap that allude to keeping value uppermost in their minds. 
In this instance, McDonald's used the opportunity to promote its US$1, US$2, and US$3 menus. 
The benefit for Anna Sui was different.
"Sui and her brand are all about having fun and trying different things", McDonald's said, suggesting there is a way for luxury brands to collaborate with mass-market brands that could result in a win-win outcome. 
This sense of fun and experimentation is reminiscent of, say, Louis Vuitton's collaboration with Supreme, or Stella McCartney collaborating with H&M, a way for brands to show that they are irreverent and down to earth, such as actress Jennifer Lawrence swearing on talk shows and discussing her love of the Kardashians. 
Those who weren't able to attend the Anna Sui red envelope launch event on January 23 could get them by reaching out to two YouTubers, Vietnamese American Gina Darling and Vietnamese Canadian Leenda D on Instagram and Facebook. 
Red envelopes are also exchanged during Tet, Vietnam's Lunar New Year celebration.
Facebook and Instagram are popular in Vietnam, but have long been blocked in China. 
Asked whether the collaboration would extend beyond the US, McDonald's USA said: "Plans are only for San Francisco at the moment, but McDonald's is always listening to customer feedback to help inform future decisions."  
In mainland China, red envelopes are increasingly exchanged digitally. 
This year, Alipay and beverage company Coca-Cola teamed up on an augmented reality animation, which delivers digital red envelopes. 
Alipay is the mobile and online payment platform set up by Alibaba Group, the world's biggest e-commerce company, which owns the South China Morning Post.
WeChat remains the most popular way to exchange hong bao. 
A nominated sum can be either paid directly to an individual using the app, or placed into a group where members rush to open it to get a share of whatever is allocated. 
 This trend has also been picked up in Taiwan, where late last year Taipei Fubon Commercial Bank and Taiwan Mobile worked together to add a digital red envelope feature to the M+ Messenger app, with transactions processed using blockchain technology. 
 Many luxury brands would no doubt prefer people to make a gift of their Year of the Dog items, rather than cash.

Asian-American designer creates Lunar New Year red envelopes for fast-food chain in US city of San Francisco, home to biggest Chinatown outside Asia