The recent news that French photographer and fashion designer Hedi Slimane has been appointed creative director of French luxury house Céline has taken the industry by storm. Lovers of Phoebe Philo – the "Philophiles" – are, of course, saddened by her departure from this role at Céline; but the Slimane cult are celebrating.
What is certain, however, is that the next Céline show at fashion week in September is already stirring a sense of anticipation, and – when it does finally come round – will be the most hotly discussed and debated event within the fashion bubble.
Meet Dior's new man, who made Kendall Jenner walk on water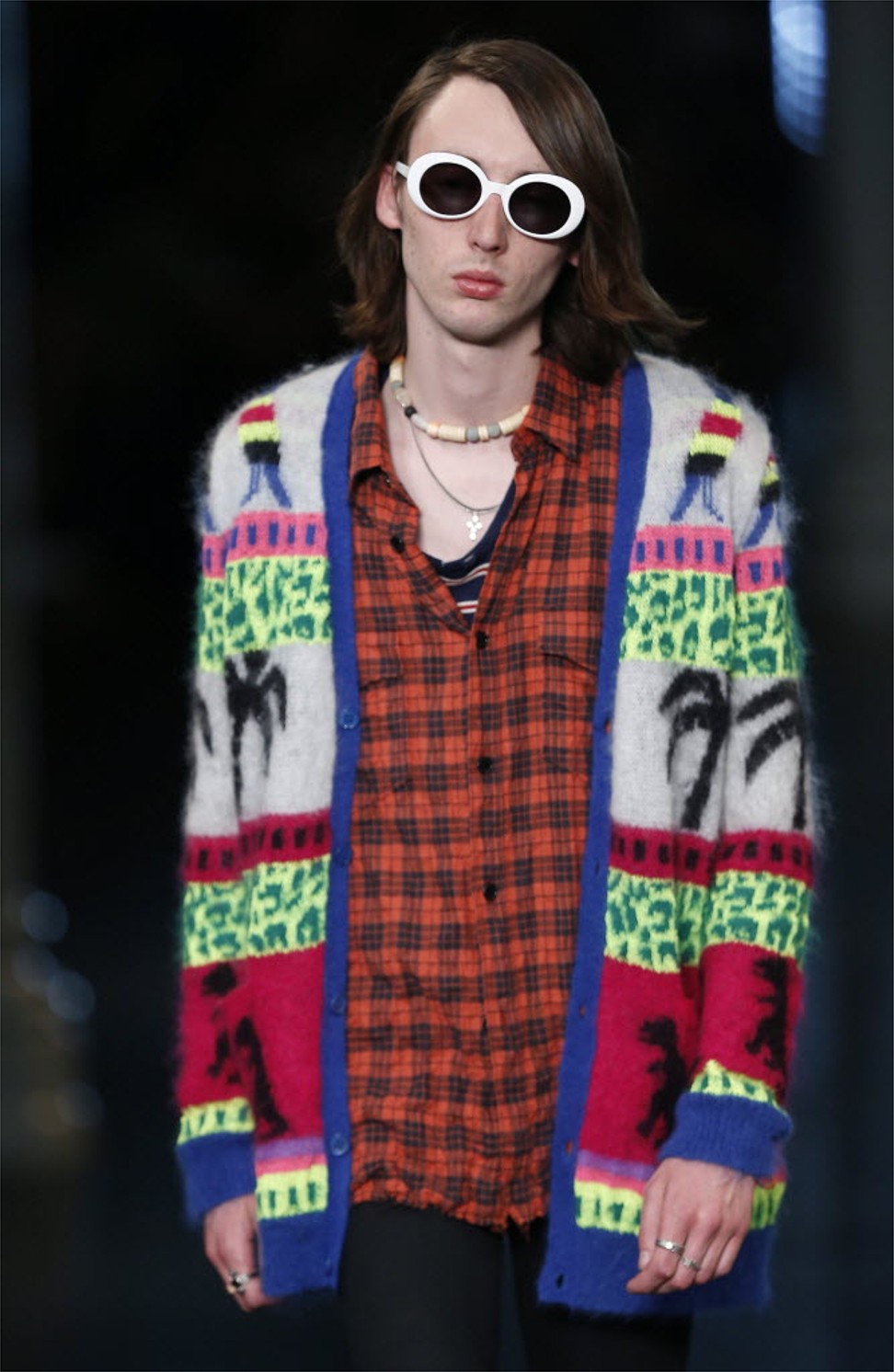 For me, Slimane made a huge and lasting impression at the Saint Laurent 2015 Spring/Summer (SS15) menswear fashion show.
The collection may not have been considered the most inspirational or monumental by industry insiders, but there was something about the soundtrack – Bright Blue Day Haze, by 60s revivalist band Mystic Braves – combined with the futuristically extravagant setting, and the slimmest of human beings striding down the runway in glamorous rock 'n' roll ensembles, that hit me really hard. I became obsessive about the whole show.
Critics often claim that Slimane creates nothing new, that he merely borrows from the past. But in doing so he creates something fresh and luxurious. I think this is what makes Slimane a genius. One could almost say he is not a clothing designer, but a master in creating the mood.
At the SS15 menswear show, Slimane seemed to put the spirit of the 60s on the runway – cowboy hats, ponchos, snakeskin Chelsea boots, embroidered jeans. Everything was predictable, yet also enticing. The models moved about so quickly that it was impossible to focus on a single look.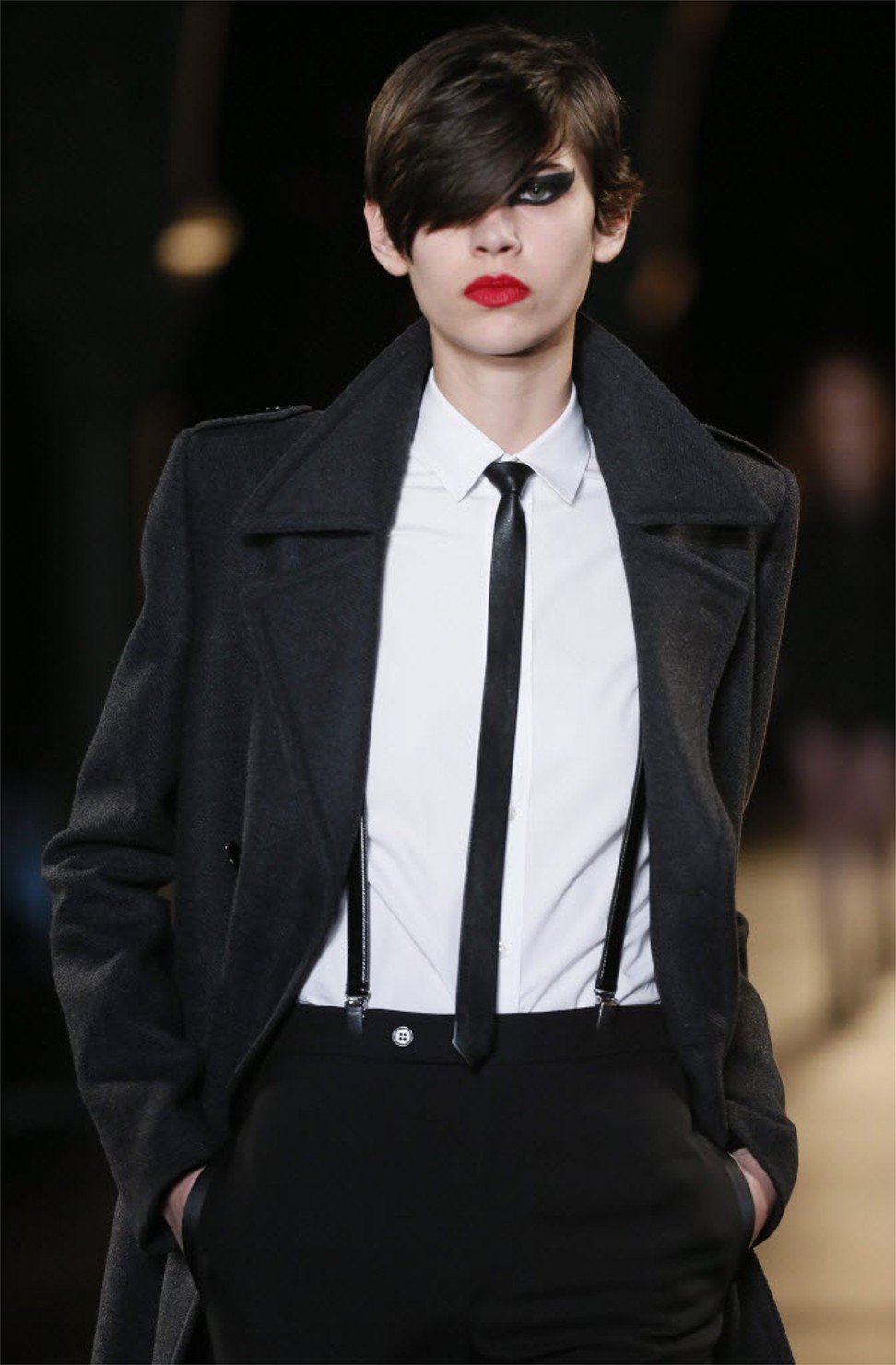 But the theatricality masterminded by Slimane drew me in deep and still lingers in my memory, alongside the effortless sexiness apparent in his black and white photography documenting the restless youth of California.
Hedi Slimane exits Yves Saint Laurent
I was able to take a close peek at Slimane's "secret society" in Los Angeles, thanks to one of my friends – a young film maker living the "LA dream" – who is one of its party. These young people – whether world-renowned musicians, or skateboarders starting out fresh – all burn with ambition. They all have a desire to know, a strong sense of independence, and the momentum to take what they believe out into the world.
That they are like this makes perfect sense; they personify the sexiness – without showing any skin – that defines Slimane's work. These kids who are close to Slimane refused to be interviewed because, they said, "Hedi is an extremely private person". In a way, this tells us much about Slimane – that he is down in the playground, behind the scenes, quietly documenting the Zeitgeist.
Fashion superstar Hedi Slimane to take over at Céline
I respect deeply Slimane's courage to not give a damn about what others might say, leaving him with the freedom to explore an aesthetic approach that reflects his beliefs. As someone who told Kanye West in 2013 that if he wanted to attend his Saint Laurent, show he couldn't attend any of the others, Slimane has shown that he knows what he wants, and that he's not afraid to play his cards in a certain way.
You may question whether Slimane is the right choice for the new Céline, and you may miss the presence of Phoebe Philo, but it's right that the fashion world should be filled with doubts and debate, with clashes and revolutions. Reinvention is what keeps us interested. Only those brands with the courage to move forward survive. Look at Alessandro Michele's new Gucci, Demna Gvasalia's new Balenciaga – isn't it always change we admire and love to pay for?
Want more stories like this? Sign up here. Follow STYLE on Facebook, Instagram and Twitter