London Fashion Week saw a flurry of shows on Monday that emphasised romance and femininity, often featuring exquisite workmanship and dashes of mystery and drama.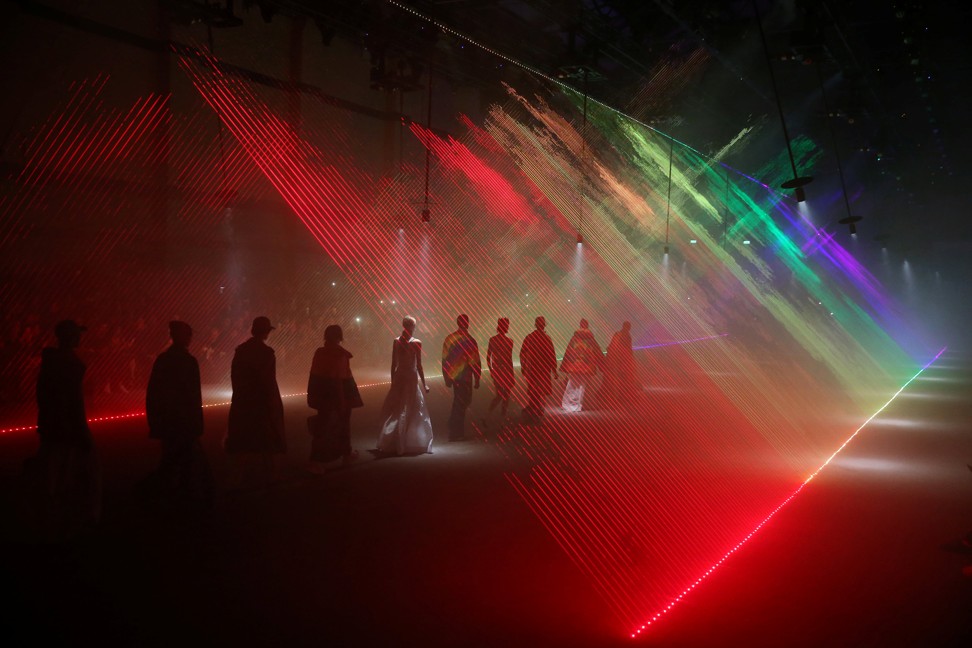 Dresses dominated the runway. Christopher Kane offered a strong collection of very feminine, sometimes very revealing dresses at his catwalk show at the Tate Britain museum.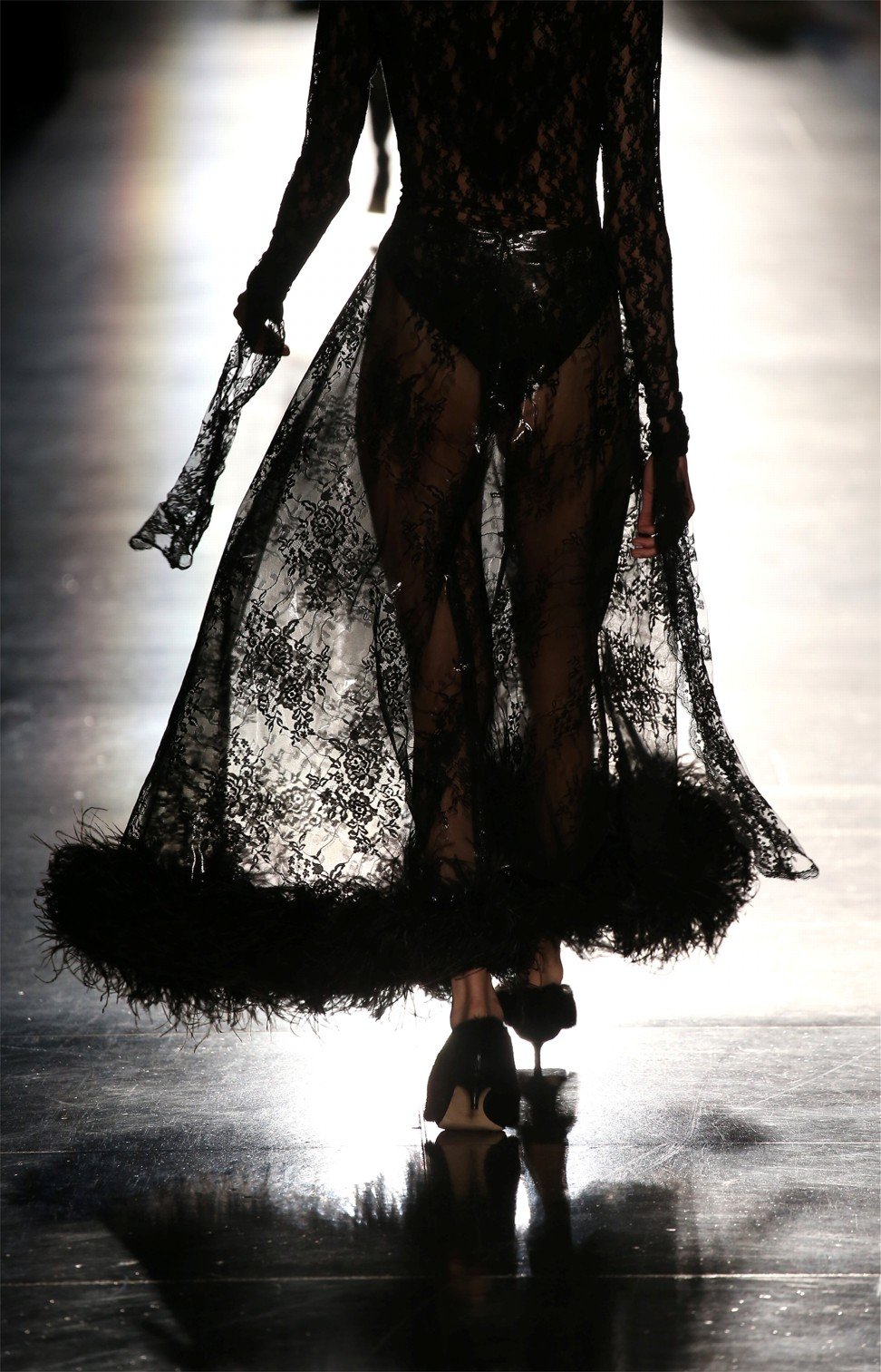 Canada-born designer Erdem Moralioglu turned the National Portrait Gallery into a showcase for his contemporary designs, which featured long, elaborately made dresses, many with floral themes offset by black backgrounds.
Christopher Kane channels 'The Joy of Sex'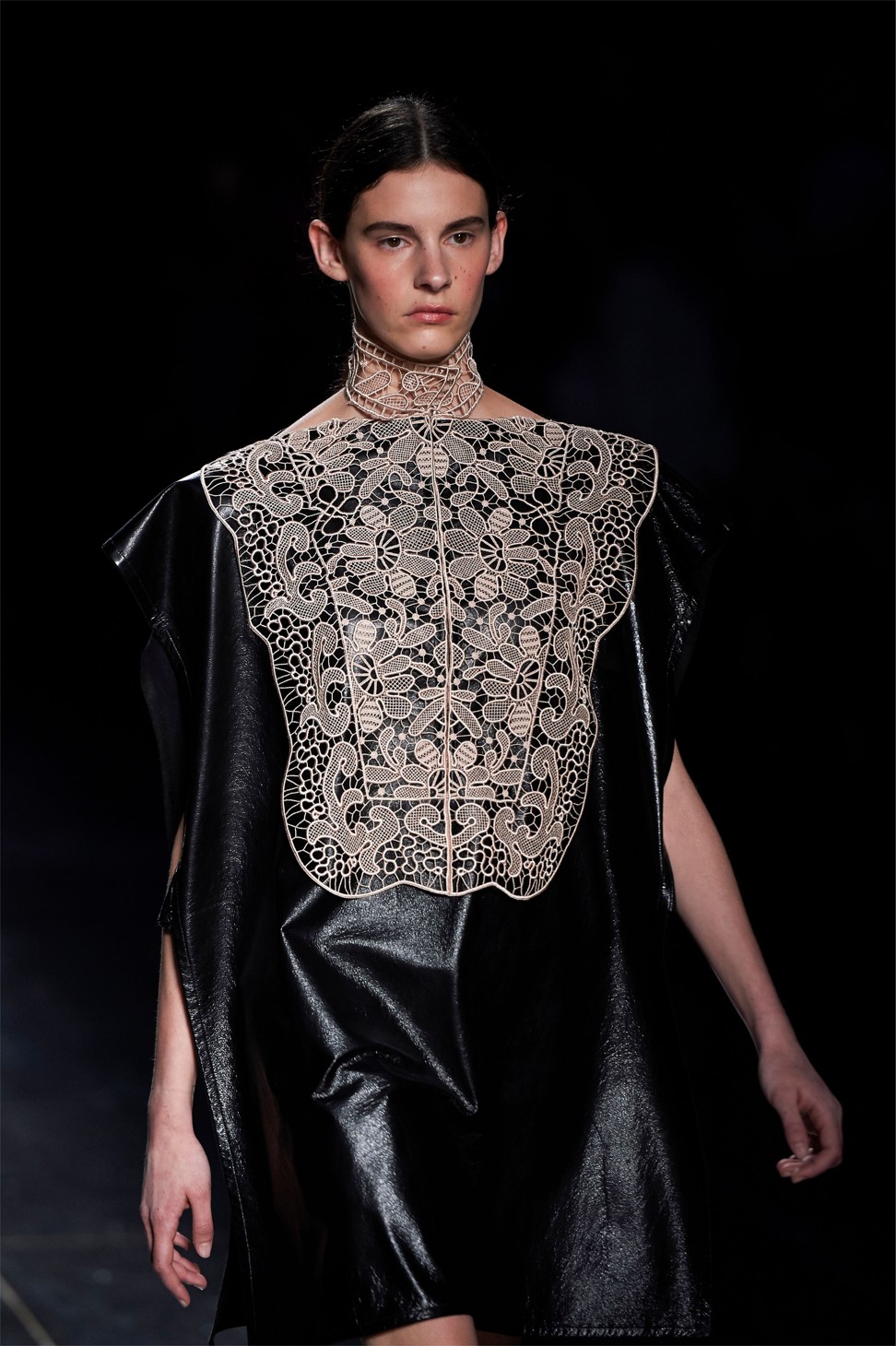 Kane went "old school" for his London Fashion Week show with a collection that overtly referenced two classic 1970s books, T he Joy of Sex and More Joy of Sex.
"I have never shied away from sex in the collections and this one is no different," Kane said.
"Since the beginning, I have found it fundamental to our idea of women. Women with their own power who create their own worlds."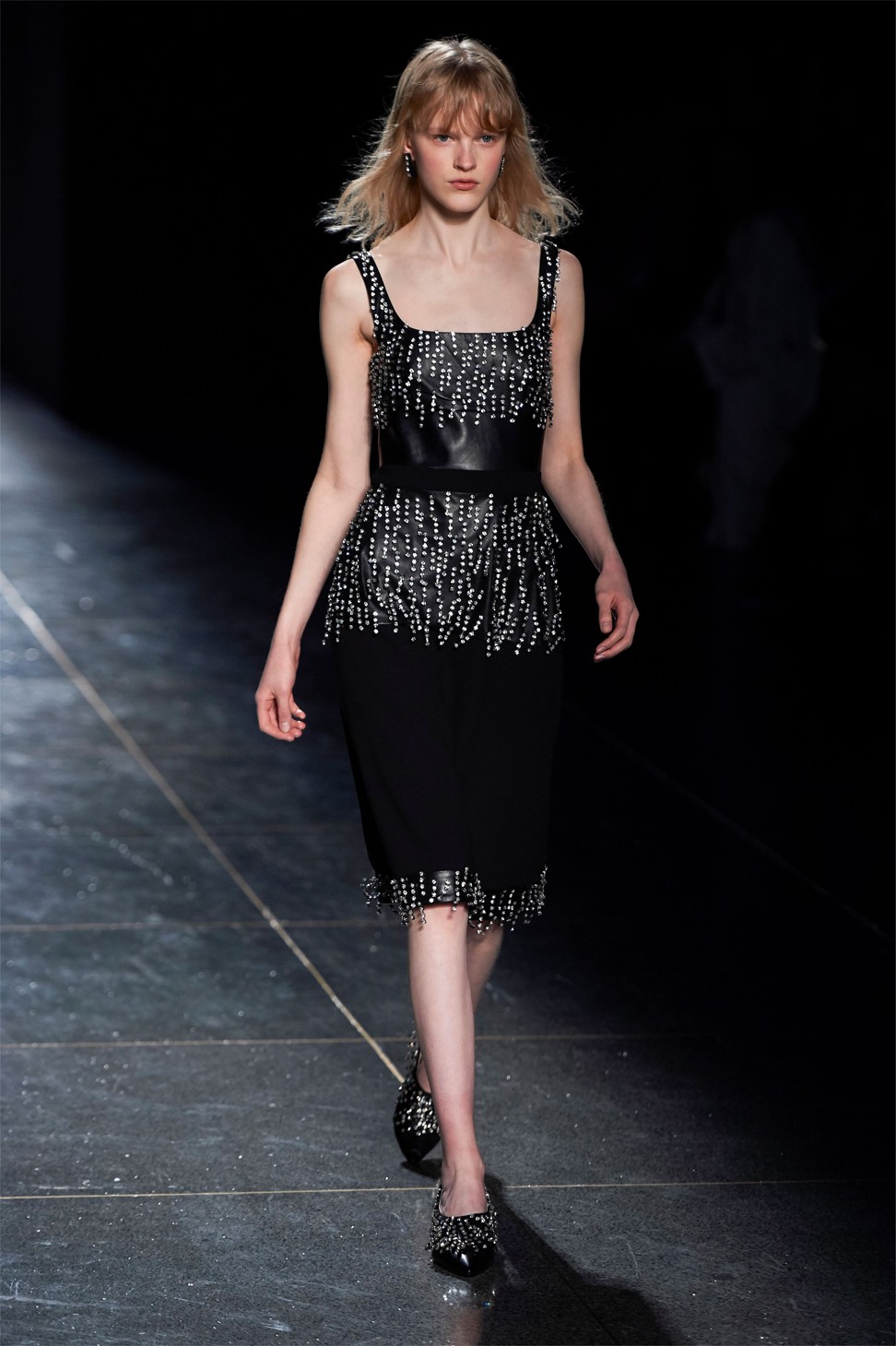 Anyone who missed the point was reminded by the none-too-subtle voice-over on the soundtrack encouraging people to experience more joy, more play and more sex.
Many of Kane's dresses were semi-sheer and lacy, in simple but effective blacks and reds, along with some relatively demure knitwear, including an impressive deep purple dress.
Kane made very effective use of black, set off with silver, as well as primarily black outfits that seemed to shimmer with colour.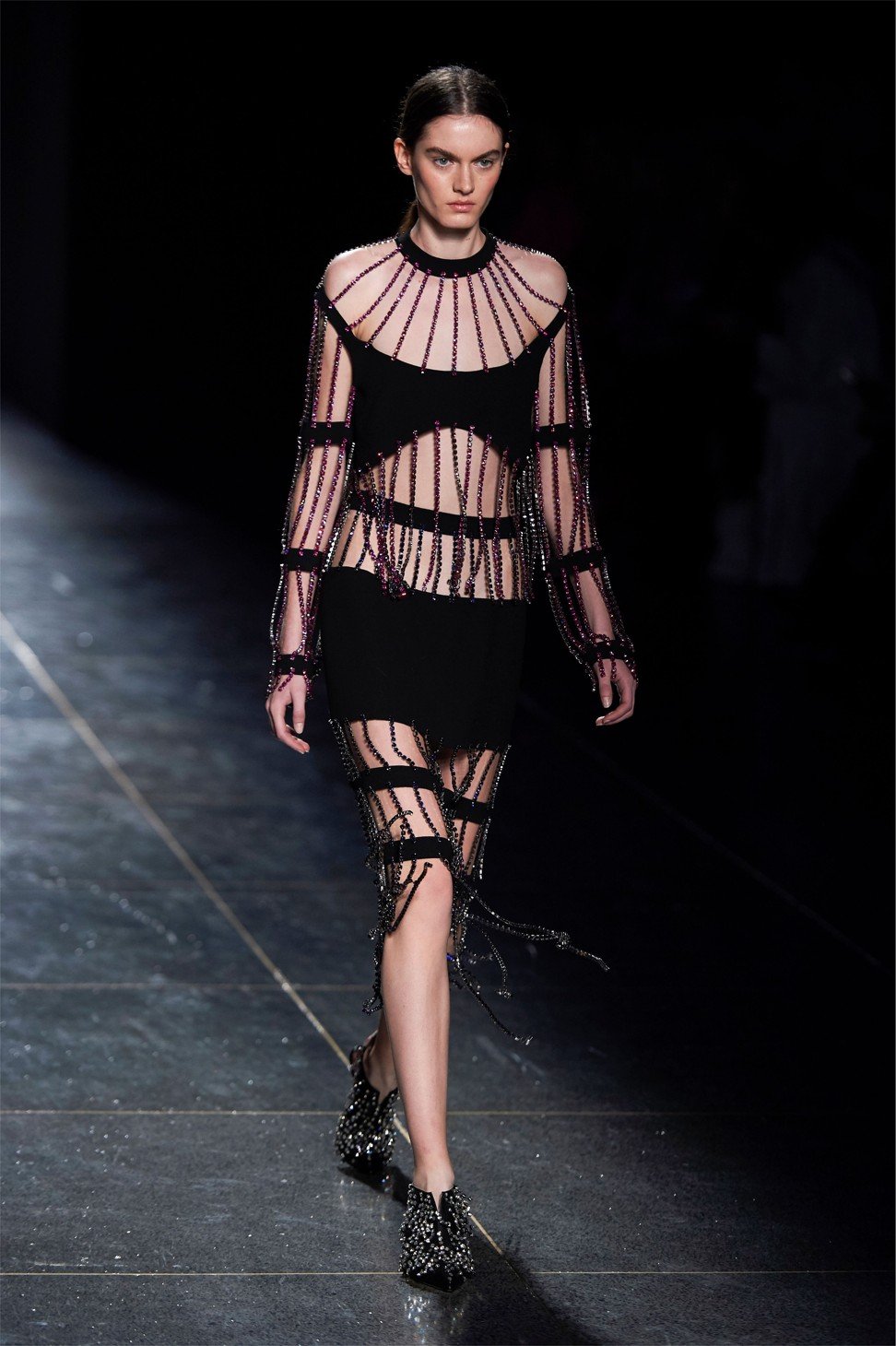 Trousers were sometimes ripped or had fabric cut out and some blouses and dresses sported horizontal "peekaboo" slits.
Kane used a wide variety of materials, including cotton canvas coats, raw wools and crushed velvet.
False alarm at Tate sends models into drizzly rain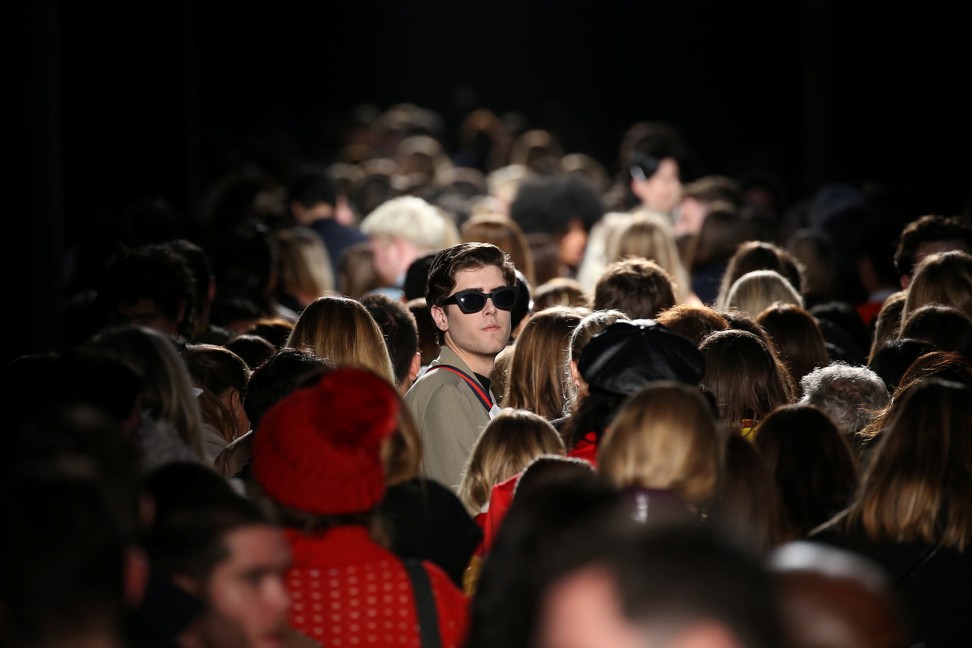 There was an unexpected evacuation of the Tate Britain Museum several hours before the Christopher Kane show, sending visitors – and models – into a light rain outside while a fire alarm was checked.
Christopher Bailey dedicates his last Burberry collection to gay rights
The models were forced to stand outside for about 20 minutes before the alarm was cancelled, creating some challenges for make-up artists and stylists preparing Kane's showcase event.
Erdem builds on delicate, veiled theme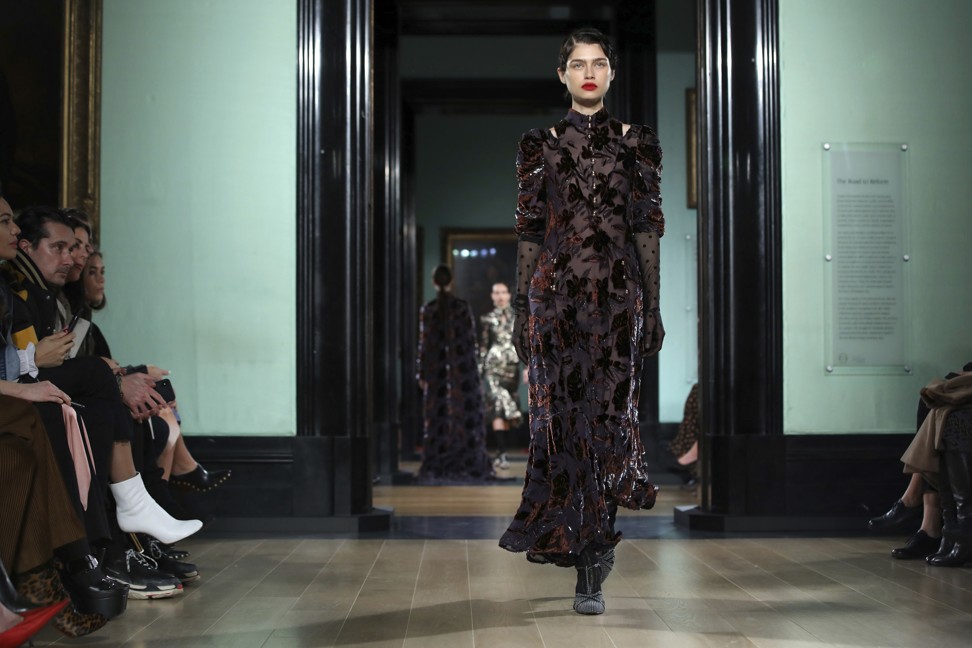 Erdem's London Fashion Week show made heavy use of veils – and black veil material – not only to shade the faces of many models, but also as the fabric for leggings, long gloves and some shawls and capes.
The veil material was detailed with black polka dots that became a design motif throughout the show, giving the models an unearthly and sometimes off-putting look when their faces were totally obscured.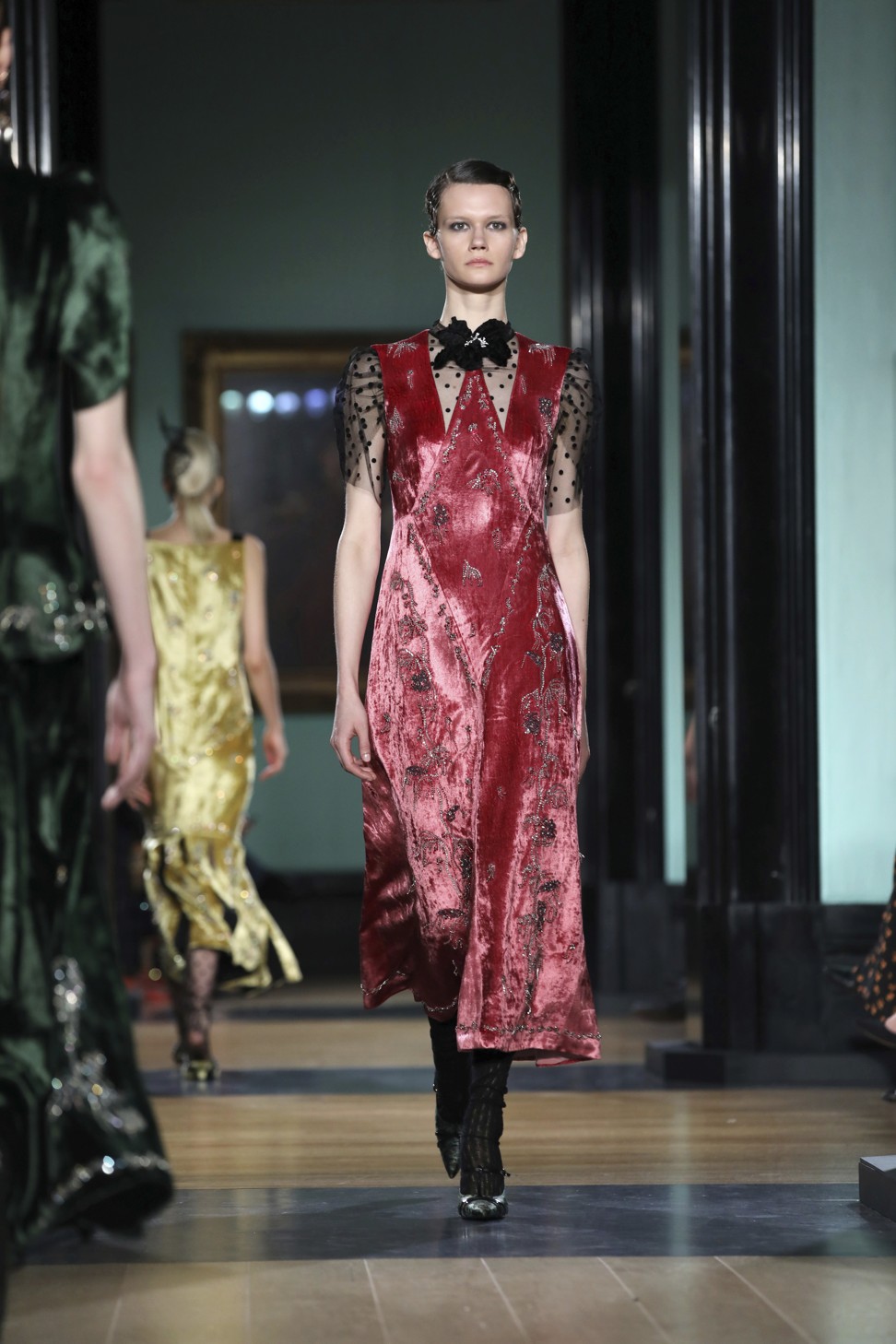 A few outfits had retro flair, including some silver metallic skirts that evoked the flapper era, and some fused Asian designs that gave the show an international feel.
Colours were rich and vibrant and the floral designs were complex and evocative.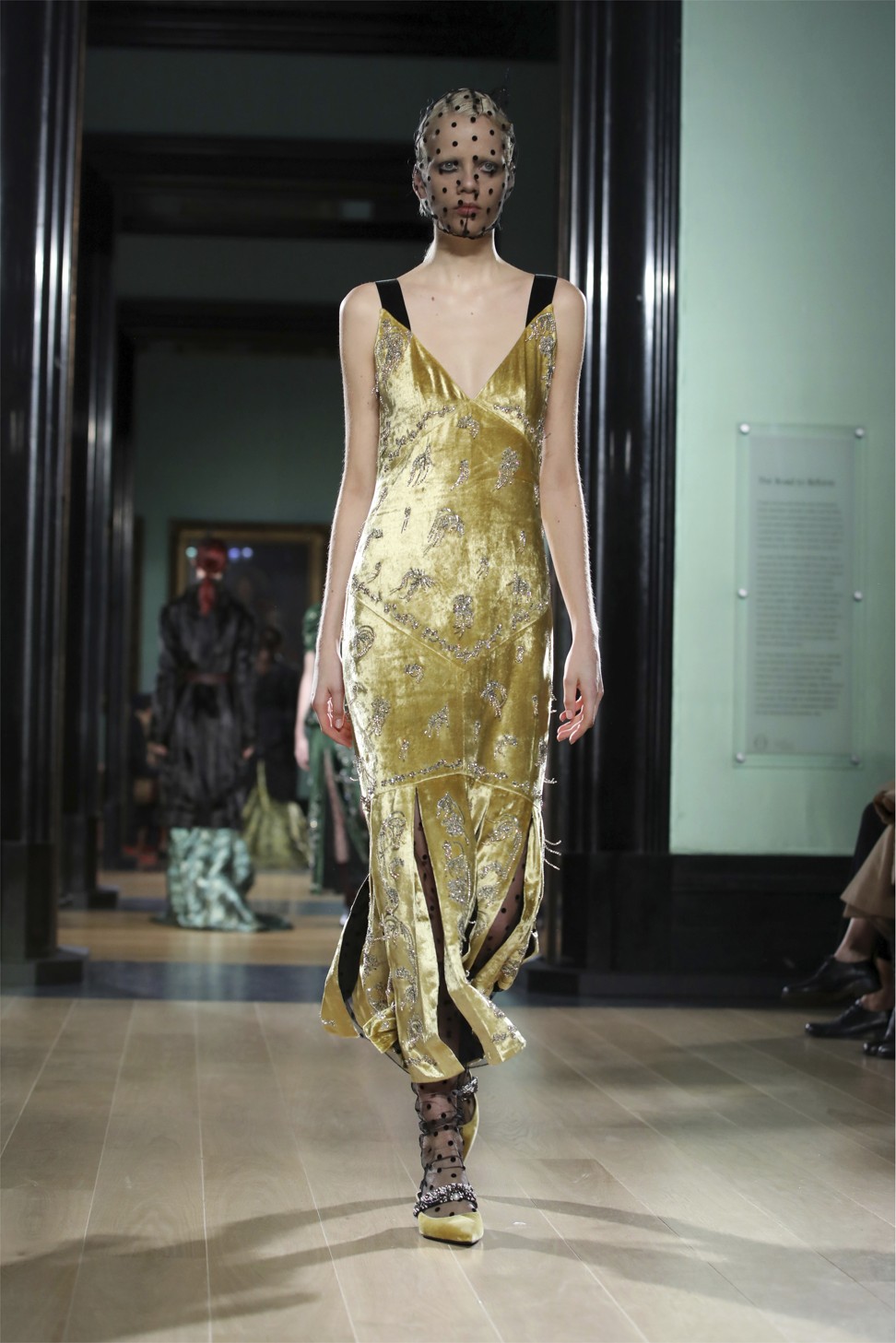 The show, with American Vogue editor Anna Wintour in her customary front-row seat, showed a remarkably uniform approach to design, each piece reinforcing and building on the look.
Christopher Kane and Erdem add retro opulence at London Fashion Week
Glamorous night at Buckingham Palace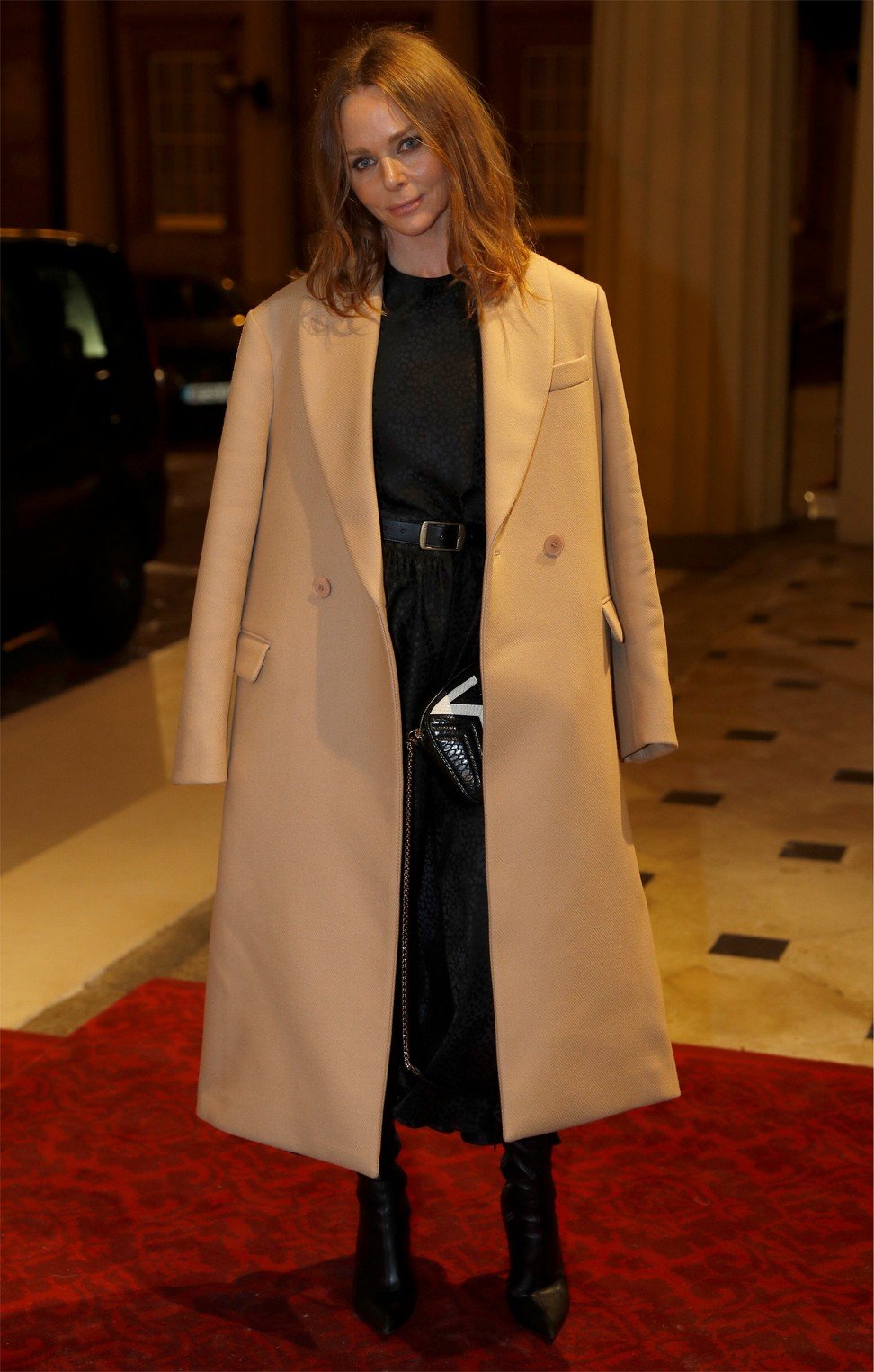 Happy birthday, Kate: Middleton's best – and most expensive – style moments
Prince William's wife, Kate, the Duchess of Cambridge, co-hosted a fashion reception at Buckingham Palace with Sophie, the Countess of Wessex and wife of Prince Edward, William's uncle.
The two were acting on behalf of Queen Elizabeth at the glittery event.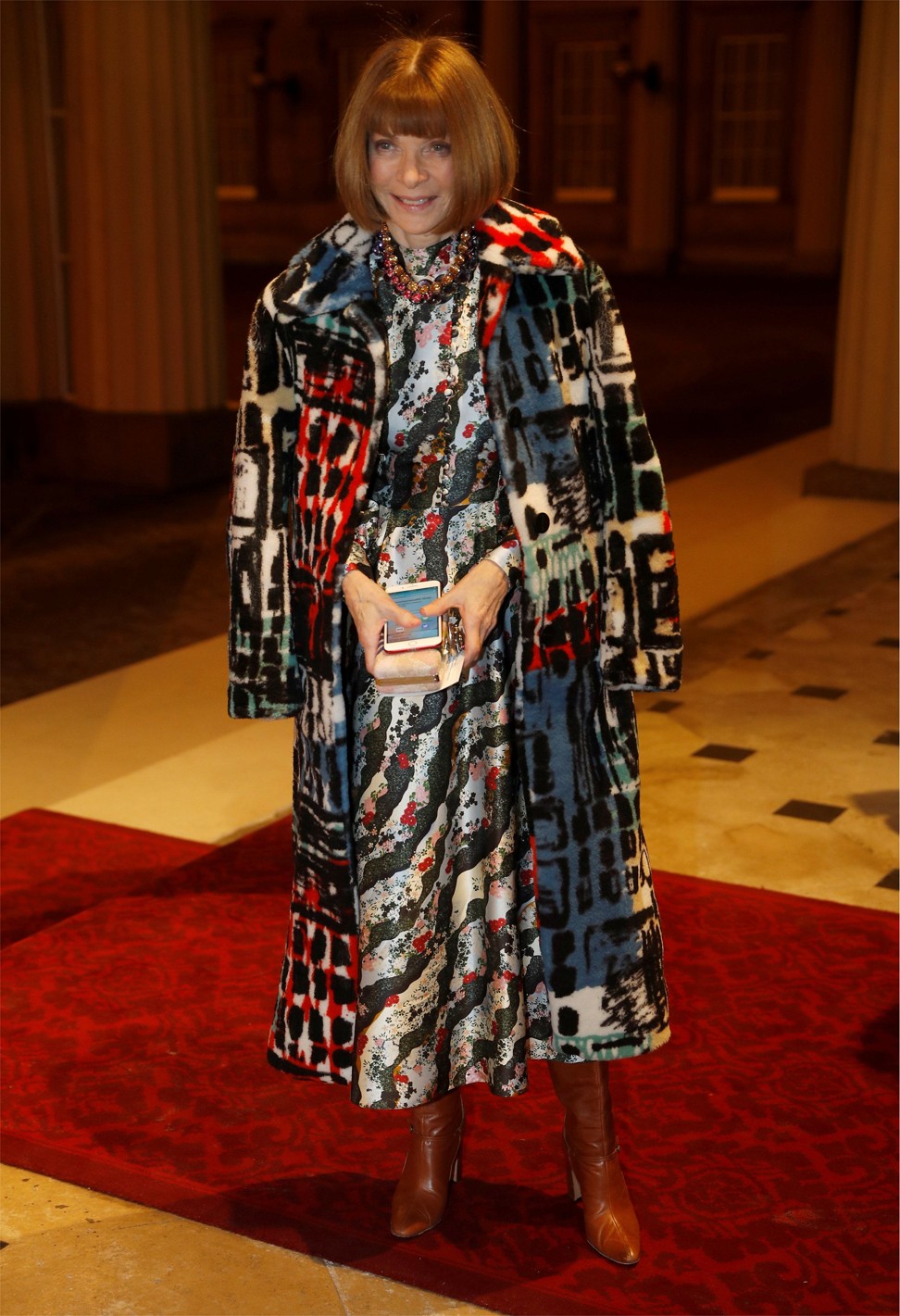 Among the guests were model Naomi Campbell, designer Stella McCartney and Edward Enninful, the new editor of British Vogue.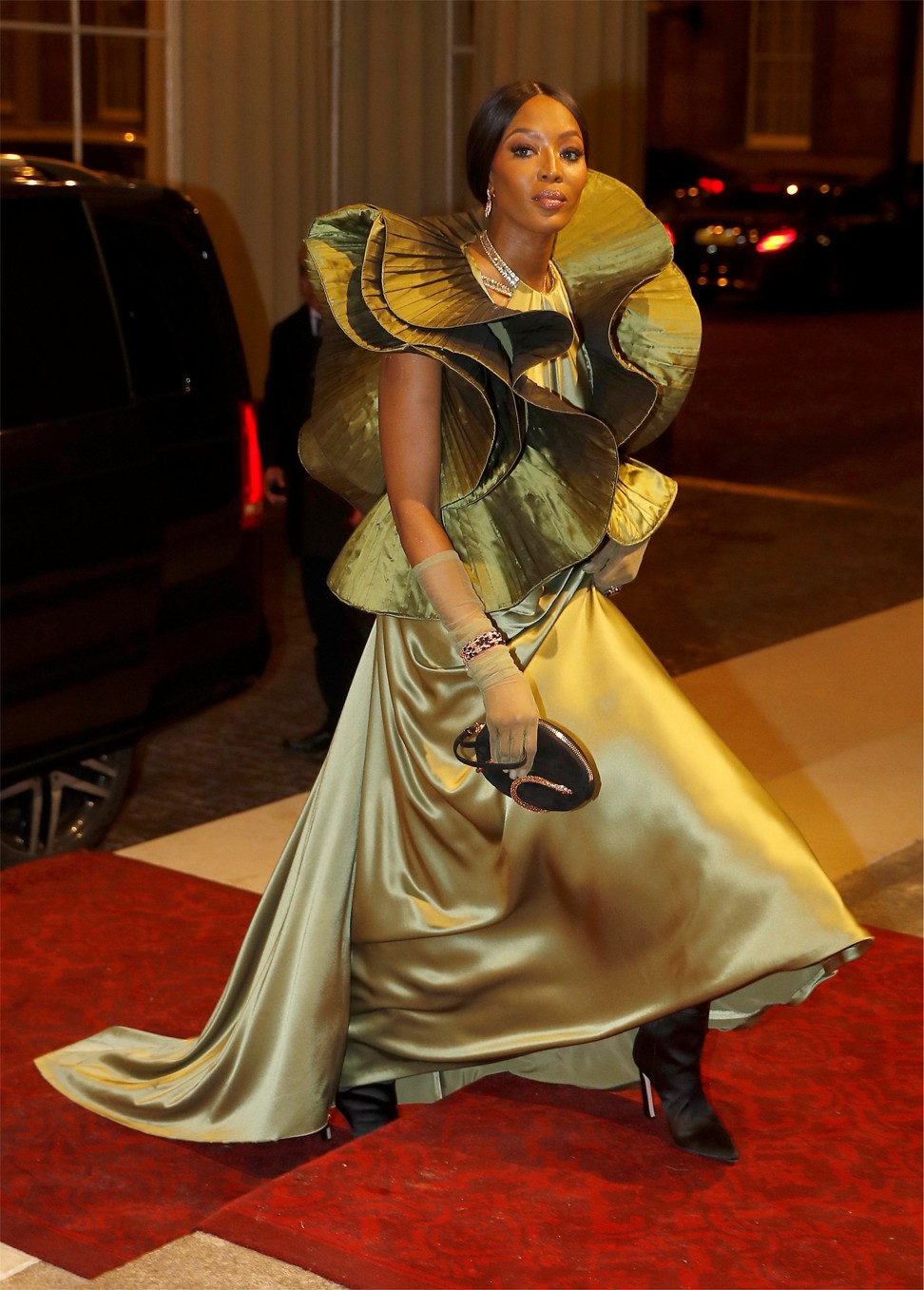 The event was a celebration of the Commonwealth Fashion Exchange initiative, launched this month to foster partnerships between established and emerging talents in the Commonwealth countries, ahead of the Commonwealth Heads of Government Meeting in London in April.
Baz Luhrmann brings life to Erdem and H&M collaboration
Blast from the past: Pauline Porizkova returns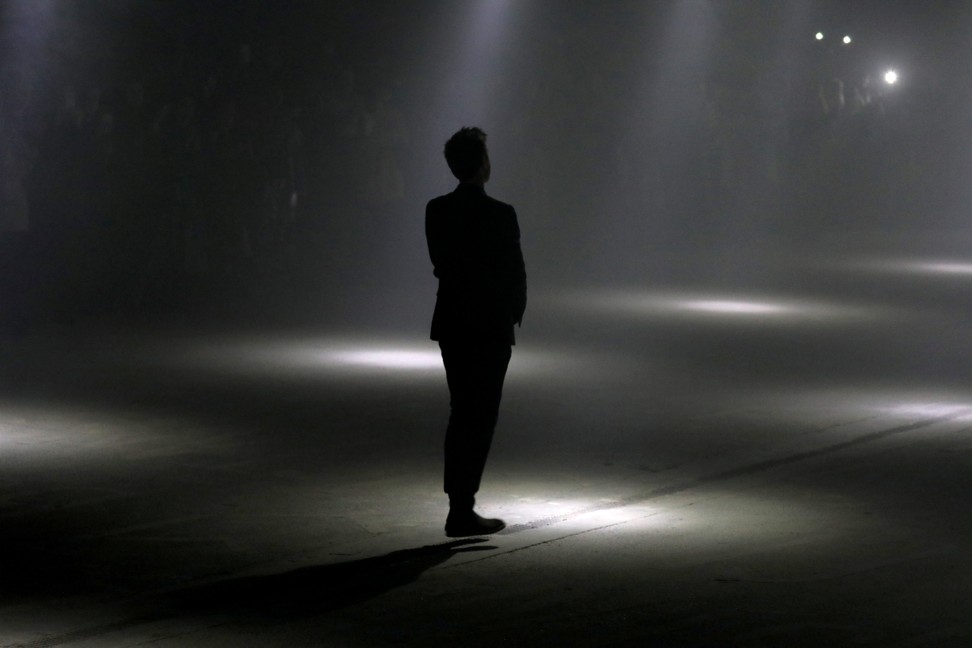 Almost overlooked in the flood of attention paid to Christopher Bailey's farewell show at Burberry was the return of Czech-born Paulina Porizkova, one of the original supermodels.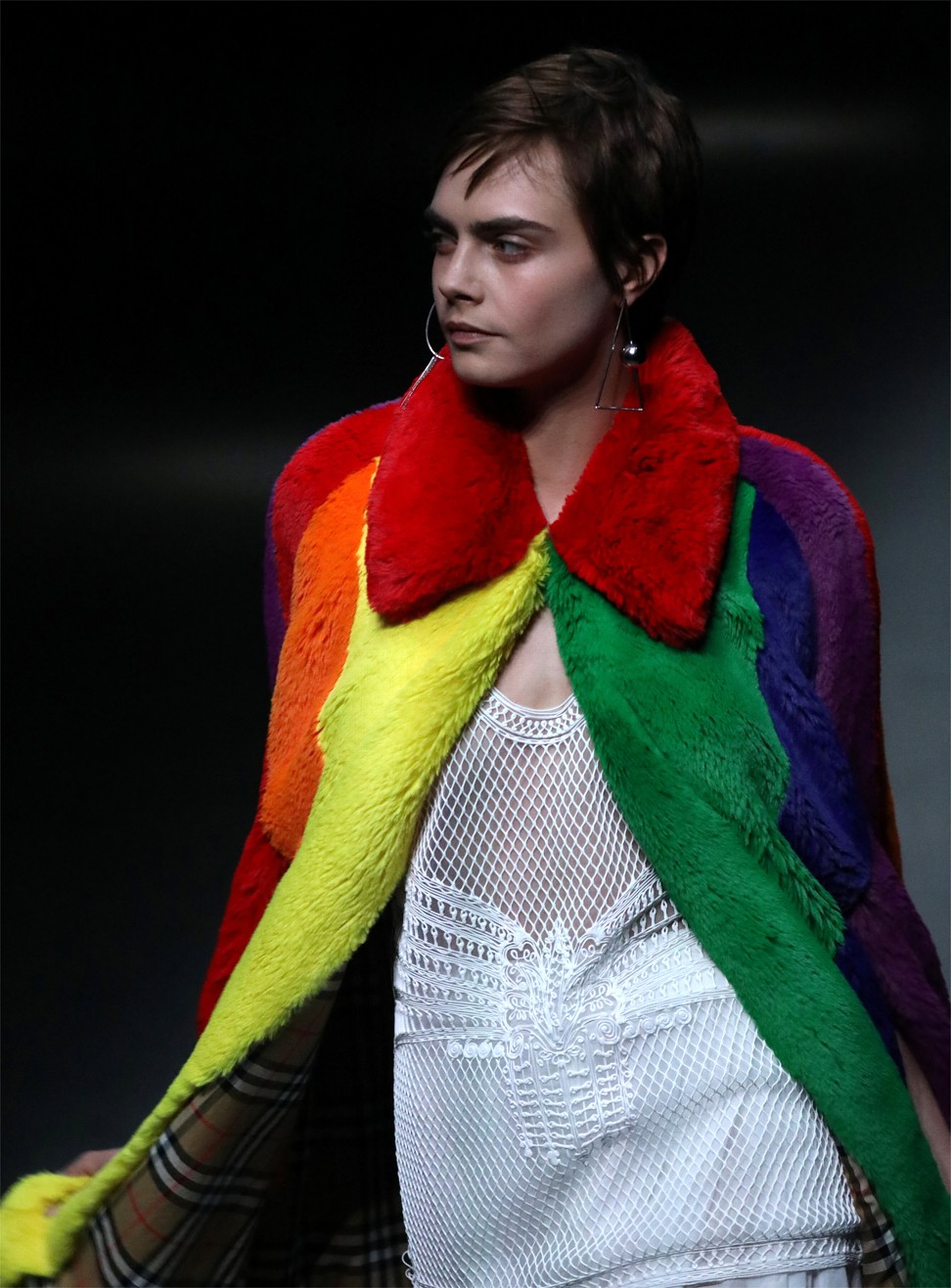 She made a rare catwalk appearance on Saturday to support designer Jiri Kalfar.
Want more stories like this? Sign up here. Follow STYLE on Facebook, Instagram and Twitter