First Adidas, now Nike and Under Armour: foam soles are next 'big thing' in running shoes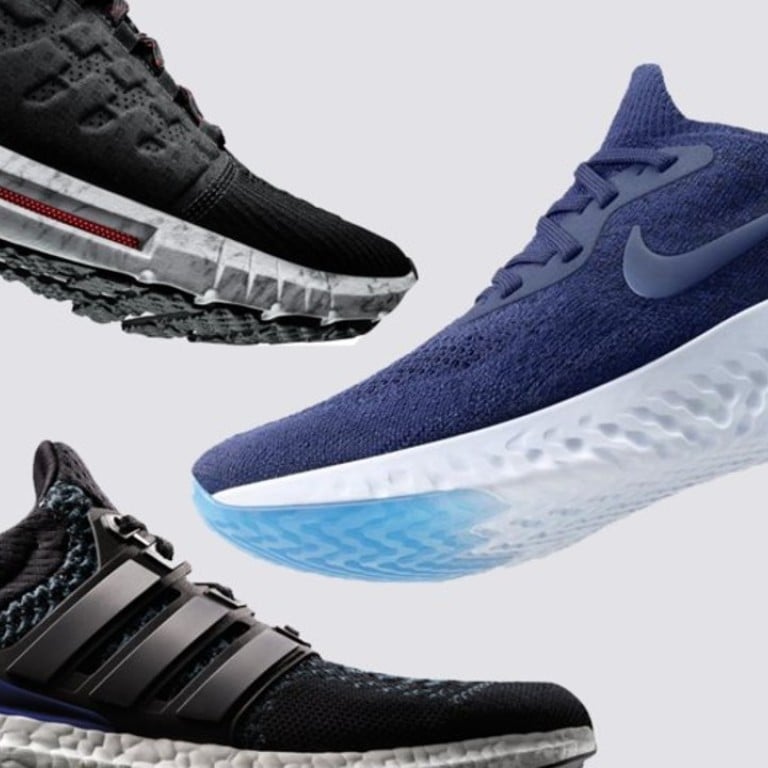 Call it the foam wars. Nike and Under Armour are both releasing their next-generation, foam-based running shoes this month – but Adidas has enjoyed a five-year head start.
The two companies have been forced to follow in Adidas' footsteps as it has run away with one of the few sectors of the sportswear market that is growing rapidly: lifestyle running.
Adidas basically created the category in 2015 when it released its UltraBoost line of shoes, which were built on the Boost platform it had developed two years earlier.
The shoes were stylish, comfortable – and like nothing else on the market.
They caught on like wildfire in sneaker fan circles, and since that popularity was combined with a limited supply, they started off being relatively rare.
This came as Adidas was reinventing its business and focusing on creating desirable products to sell in North America. 
After Adidas' impressive years in North America, Nike and Under Armour can no longer ignore the three stripes.
Adidas' sales in the United States grew more than 30 per cent in 2017, the company told Bloomberg, while the other two brands have seen disappointing sales. Adidas has expanded its Boost soles up and down its product line in the meantime.
In a transparent attempt to recapture lost market share, both Nike and Under Armour have released their own foam-platform shoes.
The look may seem familiar
Under Armour released its HOVR shoe platform on February 1. The company says the new foam has an 'energy web" that provides both a "zero-gravity feel" – hence the name – and energy return for runners.
The shoe comes in two models: one focused on comfort and lifestyle, called the Phantom and the other focused on speed and distance, called the Sonic
They are more outwardly stylish than any other Under Armour shoe in a drastic departure from its usual focus on basketball shoes.
The company is throwing everything it has behind the new shoe, in the most expensive marketing campaign the brand has ever undertaken, Adrienne Lofton, Under Armour's senior vice-president of global brand management, told Fast Company.
Nike has also developed its own foam shoe. The technology that underpins the new Nike Epic React Flyknit debuted in basketball shoes in 2017, but it will be available for runners (and those that like more on-trend sneakers) on February 22.
The new shoe is a single piece of foam stitched onto a knit upper. Nike says it will give 13 per cent more bounce than its next-most-advanced foam sole, and the new shoe is durable and soft.
Unlike the basketball shoes, Nike has left the foam of the new shoe completely exposed. Though the shoe is marketed as a running platform, this open design stays in line with its stylish contemporaries.
Foam is here to stay
The new foam style has several advantages. There is the running aspect as it is lightweight and offers superior energy return with every step. It is also soft and durable, which makes the shoes comfortable to walk around in. This has been a major selling point for Adidas' versions.
The foams are easily adaptable in different shapes, allowing for new sneaker silhouettes. 
This is the key factor as customers crave more stylish sportswear.
Adidas is not worried about its new imitators. Mark King, head of US Adidas, said he "feels great" about them.
"Imitation's the greatest form of flattery," he told Business Insider.
Want more stories like this? Sign up  here. Follow STYLE on  Facebook,  Instagram and  Twitter

Market leader Adidas released its first foam-soled running shoes in 2013. Now, Nike and Under Armour are releasing next-generation shoes only weeks apart