Giambattista Valli's designs had a real retro look about them on Monday during Paris Fashion Week, which will come to a close on Tuesday.
The latest inexplicable Paris fashion trend? Padded 'Merkel hips', courtesy of Balenciaga's star designer
Long, flowing and graceful were the silhouettes of the season for Valli, who attracted socialite Olivia Palermo to his front row in the concrete labyrinth basement of Paris' Palais de Tokyo.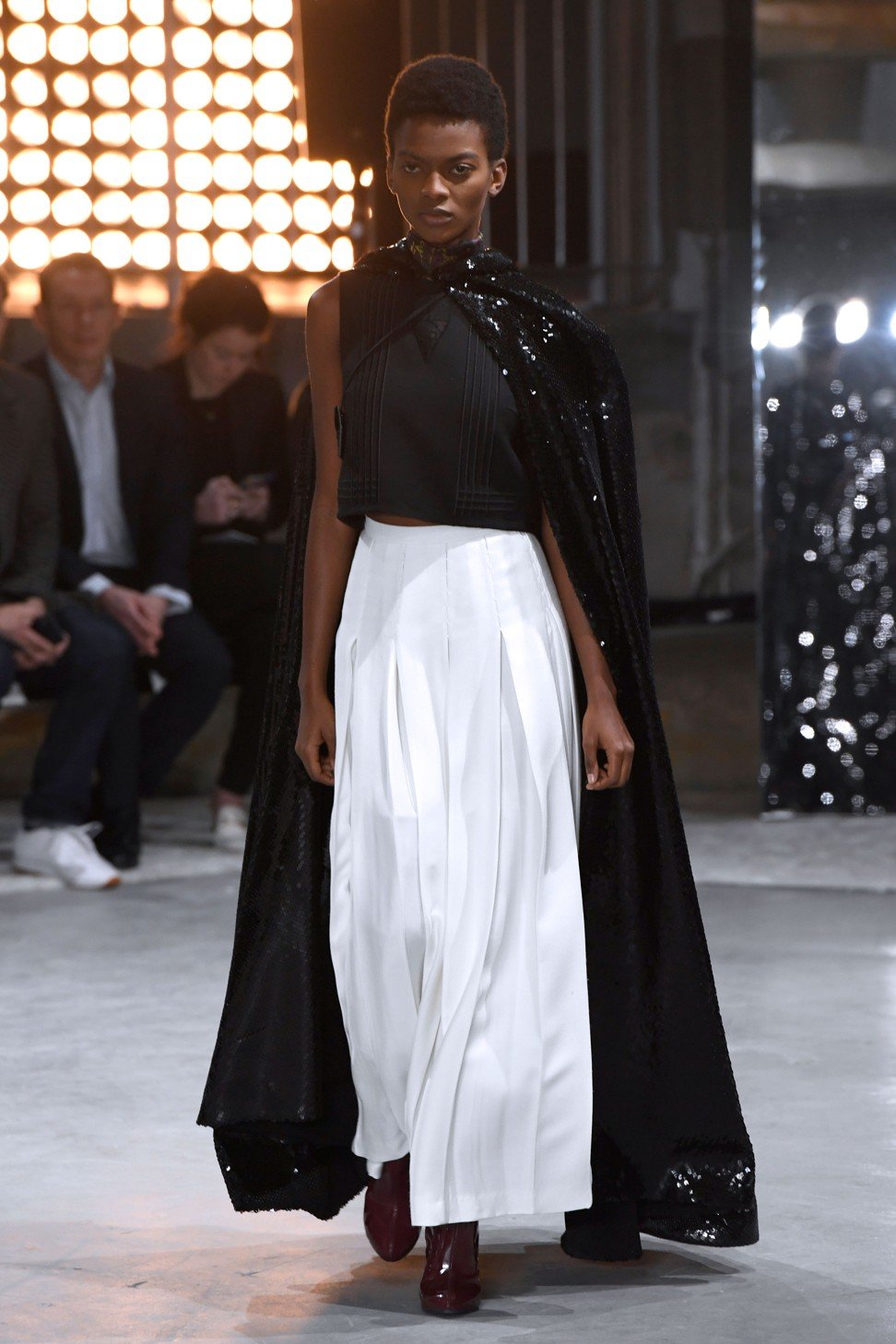 The venue lent itself more to chaos than grace, and many guests were given erroneous seats or otherwise got lost.
Yet, when the beautifully executed collection began, it was all about patterns – more than making up for the earlier confusion.
Checks, "GBV" monograms, florals, dots and thick stripes gave a kinesis to the styles, which had a feel of the 1970s.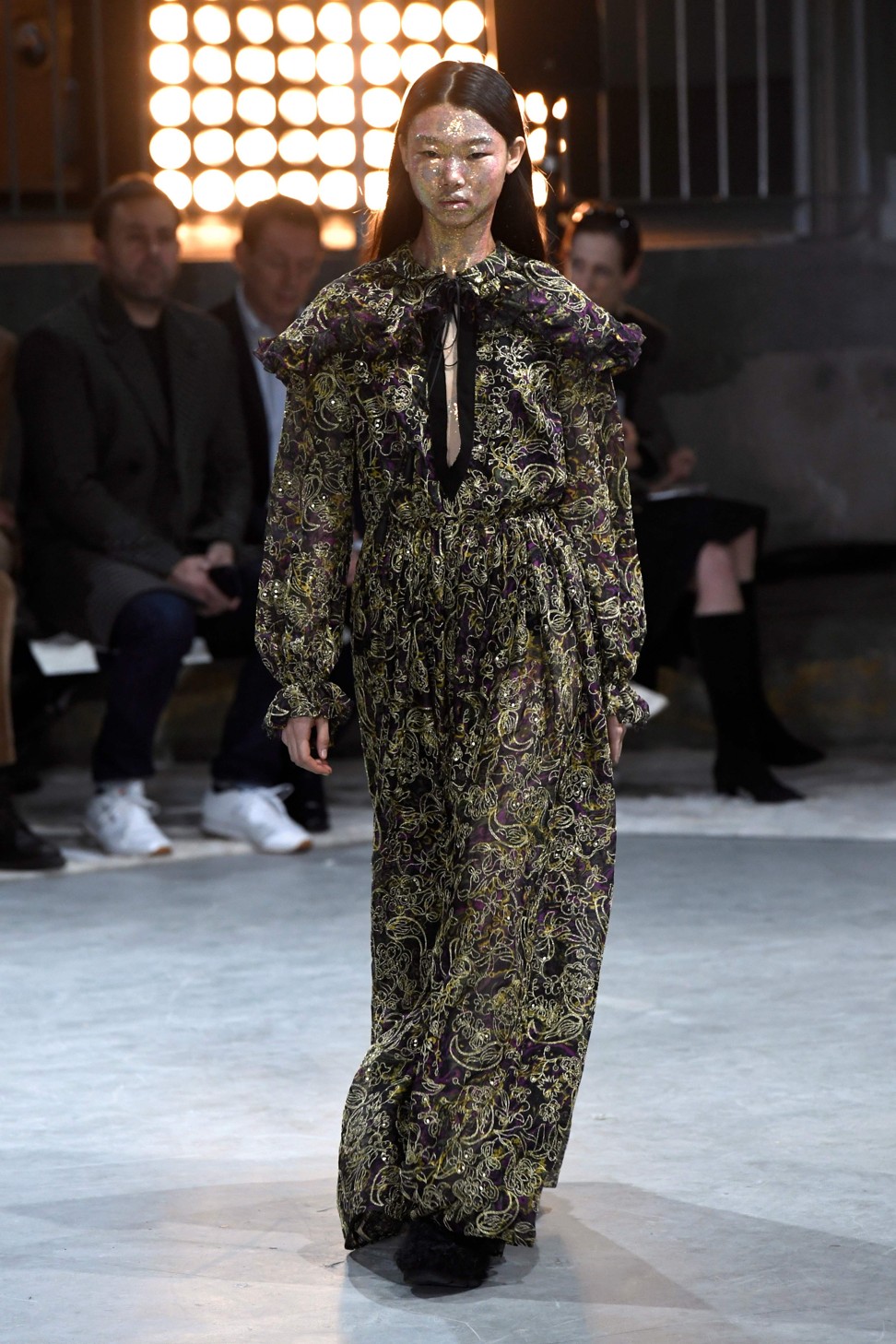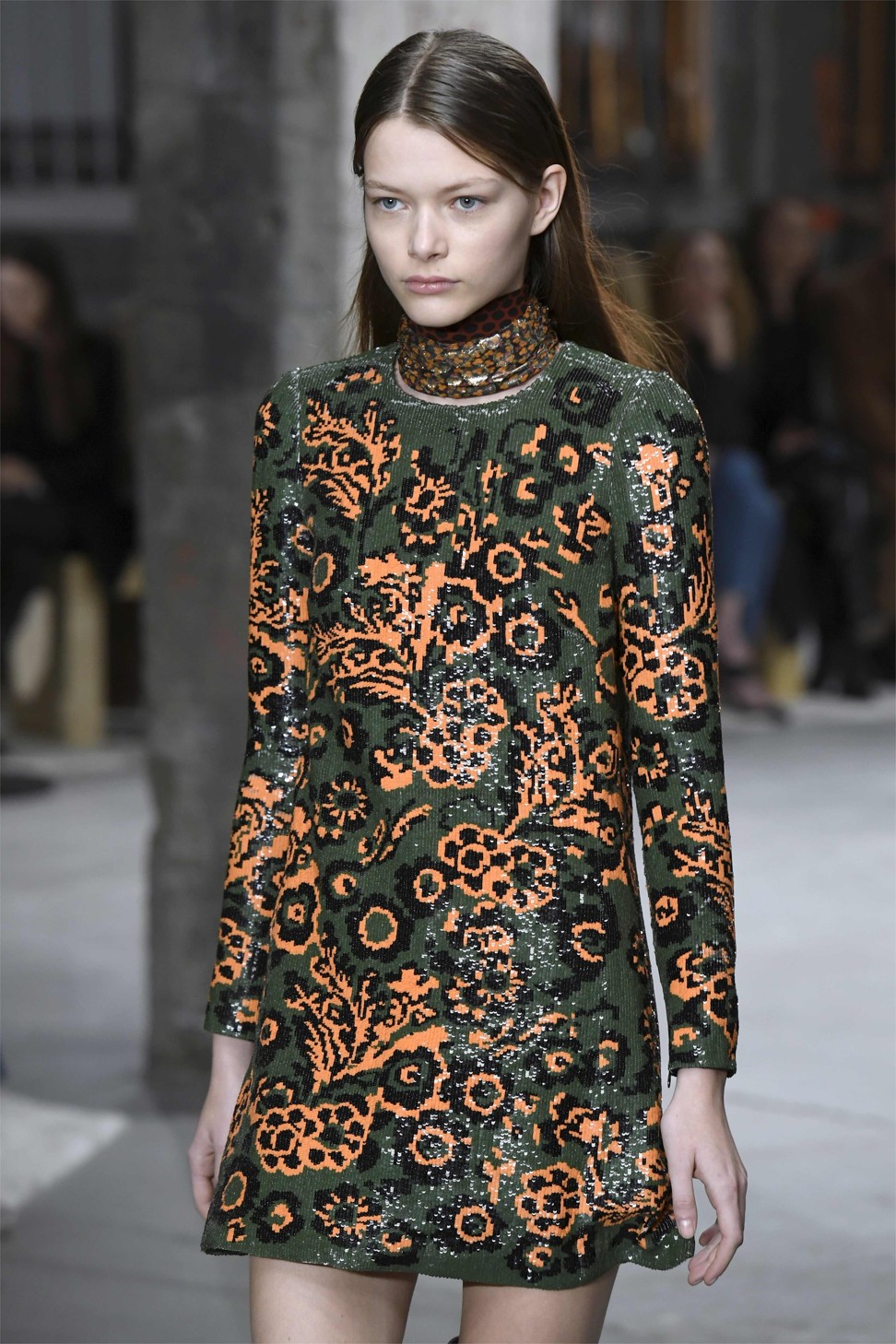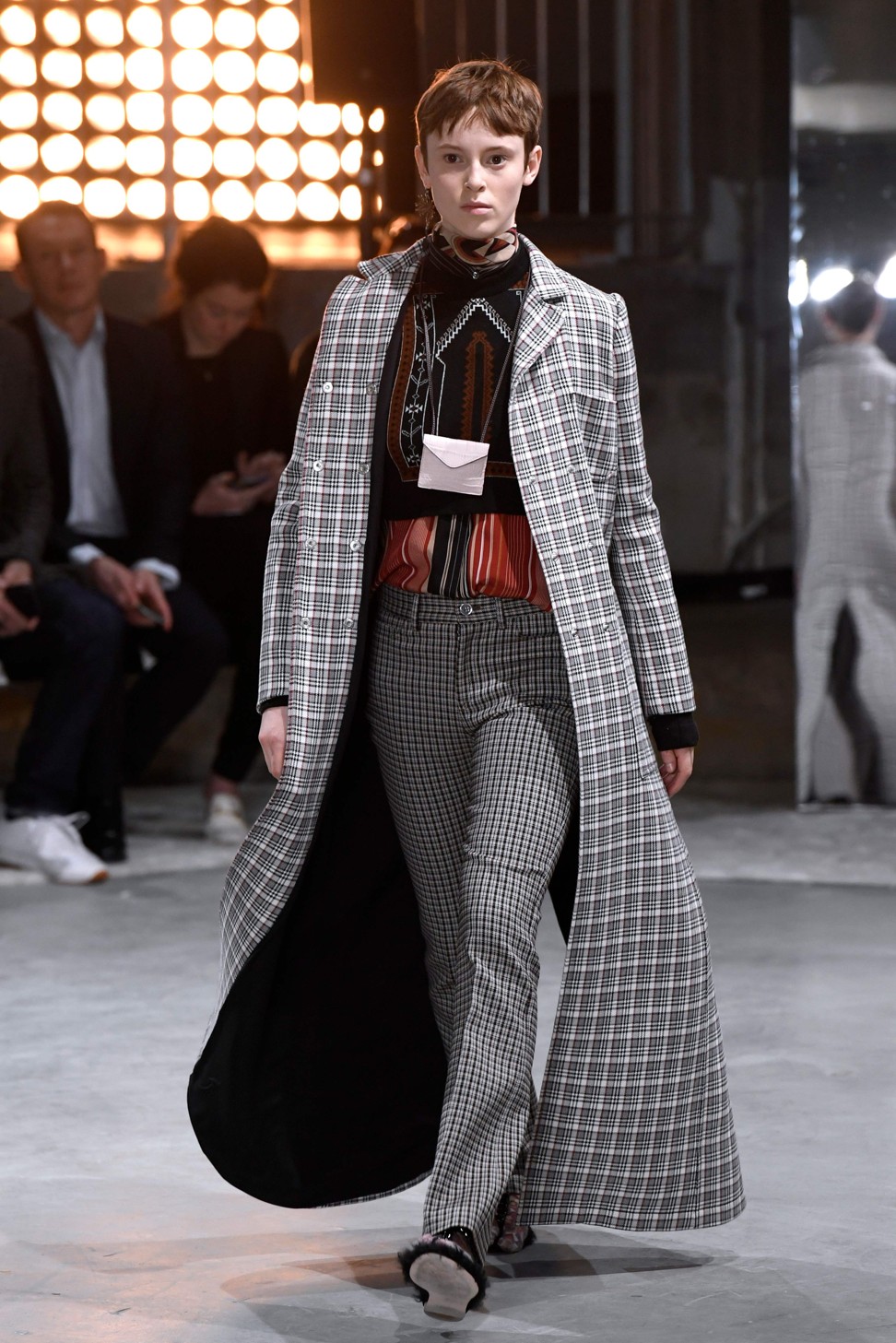 The ethnic styles in that era were a design touchstone – such as geometric markings on a bodice or myriad hanging pendants.
Paris Fashion Week: Saint Laurent's show progresses from dark to colourful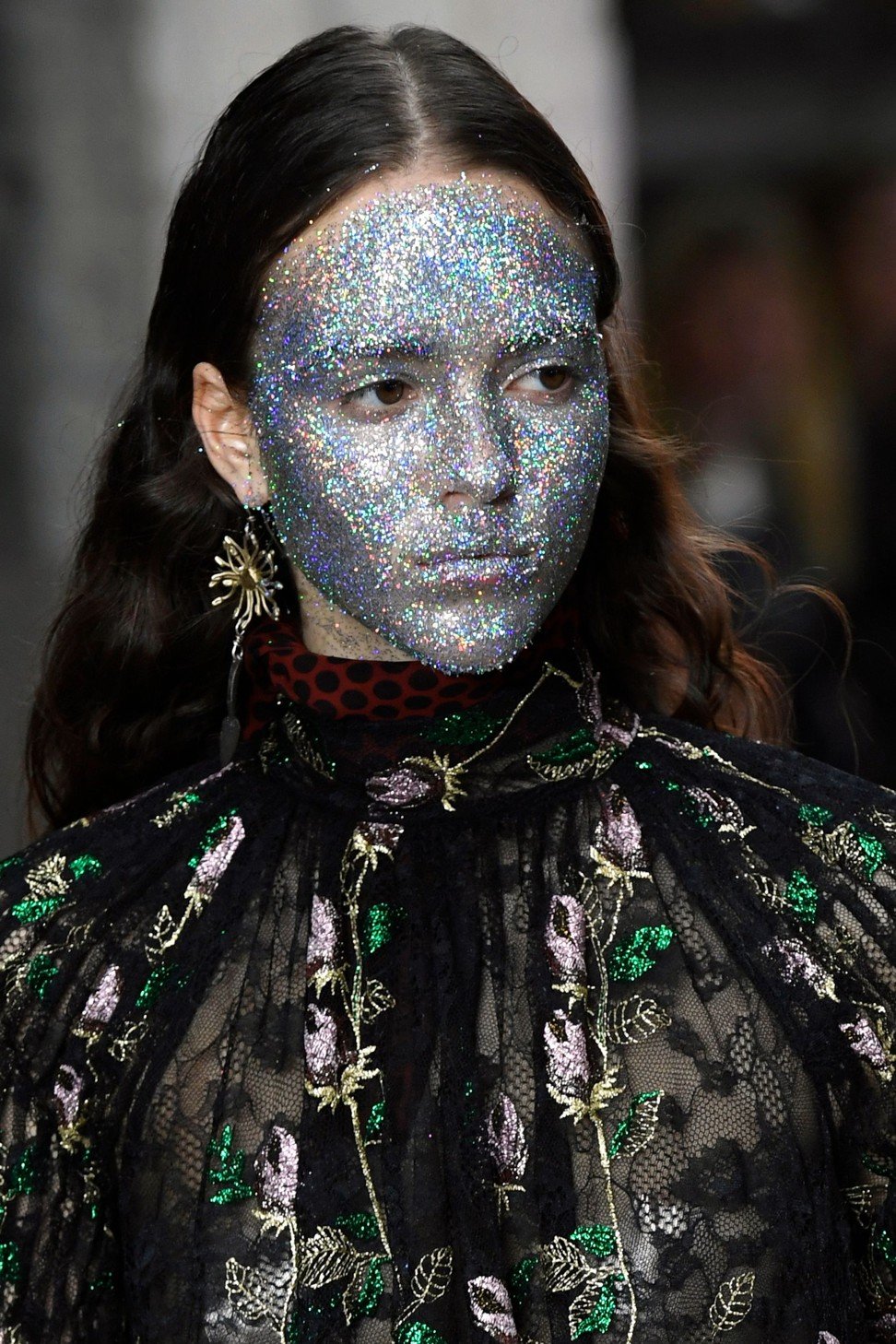 Centre parts and glittery face paint on the models combined with these styles to evoke a very chic Woodstock hippie.
DESIGNS ON MEN AT WOMENSWEAR WEEK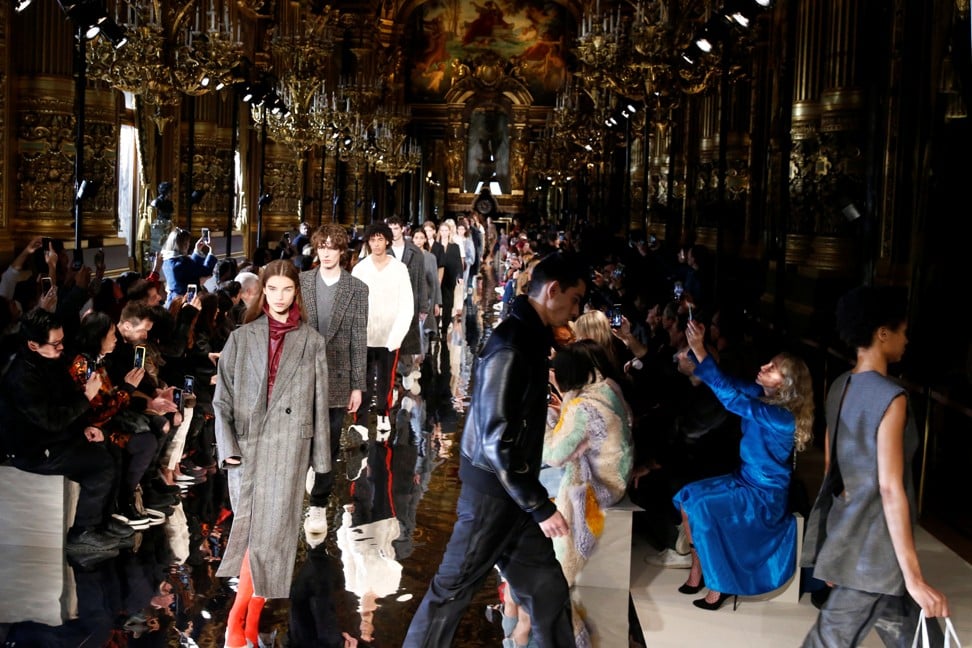 Stella McCartney joined the legion of fashion houses, such as Givenchy and Saint Laurent, which are now showcasing designs for men during the womenswear week.
Paris Fashion Week: new designer Yiqin Yin relaunches Poiret
The merging styles maximise the commercial impact for each season, but they also serve to blur
gender lines and encourage the world to not see gender (and dressing) as so binary.
Monday's show marked the official launch of the British-American designer's menswear capsule with eight looks modelled on men.
The styles, such as a big blown-up check coat and an oversize cable knit sweater, mirrored many of the women's styles.
FASHION DIPLOMACY
Luxury is one of France' most prized industries, worth an estimated US$22 billion.
French President Emmanuel Macron and his wife Brigitte were engaging in some high-profile Parish Fashion Week diplomacy by hosting a star-studded dinner at the Elysee Palace on Monday night called "Choose France".
Dior celebrates women's rights at Paris Fashion Week
It was an event aimed at promoting investment in the French luxury industry.
Guests were expected to include young designers, as well as established figures such as Lebanese designer Elie Saab and Louis Vuitton's creative director Nicolas Ghesquiere, who dresses France's first lady.
ECCENTRIC INVITATIONS FOR FASHIONISTAS
The age of email doesn't seem to have left a mark on the fashion industry's antiquated system of invitations.
Season after season, petrol-guzzling couriers crisscross Paris to personally deliver the ever-elaborate, often hand-made, fashion show invites.
Famed eco-warrior McCartney's invitation was among the wackiest, comprising of a vacuum-packed pair of bright yellow socks.
Sarah Burton opens new chapter for Alexander McQueen
"These socks are made repurposing post-consumer and post-industrial textile waste to create high quality up-cycled years through a process that uses zero water, zero dyes and no harsh chemicals," said the invitation.
Some fashion insiders were seen wearing the socks that were made of 85 per cent recycled textiles.
Japanese fashion guru Yohji Yamamoto's invitation, meanwhile, was of practical use for fashionistas who rush from show to show. It was a make-up mirror that could be hung round the neck.
LEONARD LOSES AN 'R'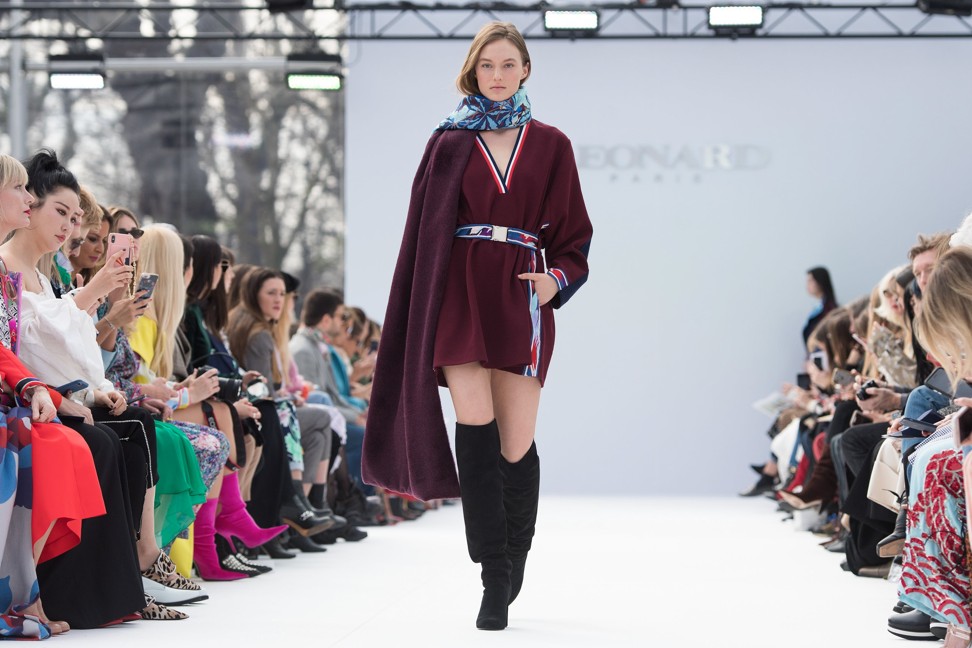 A fashion show is a five-minute window that shapes how a brand is viewed for the next half year – the most intense manifestation of image in an image-driven industry.
Therefore, there was much consternation at Parisian house Leonard when one of the giant letters of the show decor fell as artistic director Christine Phung came out to acknowledge applause after the chic, floral-infused collection.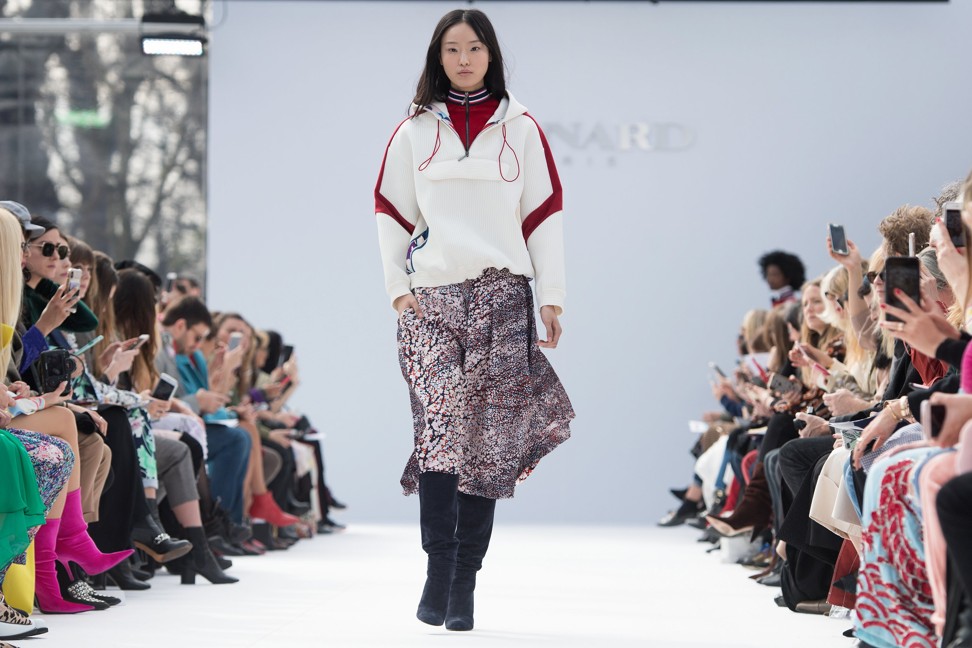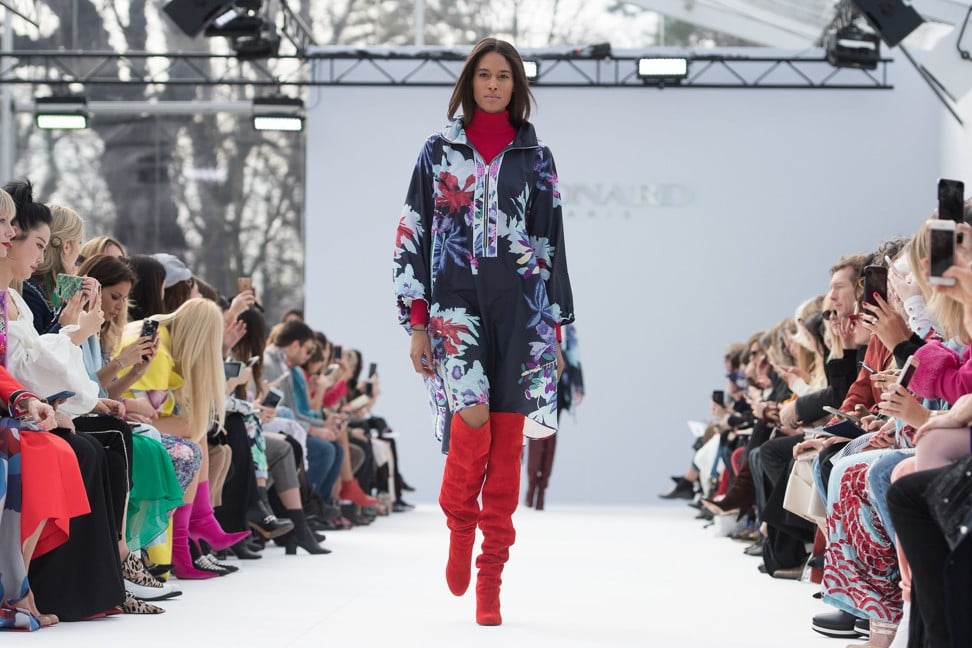 Phung was seemingly unaware that the moment was less than picture perfect: the "R'' in "LEONARD" at the foot of the runway had come loose and was captured by the press.
Want more stories like this? Sign up here. Follow STYLE on Facebook, Instagram and Twitter