Drones carrying handbags. A bed of popcorn. And Britain's Queen Elizabeth sitting front-row with Vogue's editor-in-chief Anna Wintour.
These things may not be happening any time soon in city streets.
5 big trends from Paris Fashion Week
Yet that's exactly what we saw this year on the runway at the autumn-winter 2018 fashion week shows around the world.
We also saw a number of beauty looks that might seem as if they are only suited for the runway.
Here's how you can make these looks work for you.
New York
Known for his signature smoky eye, Tom Ford launched his new make-up line TOM FORD EXTRÊME on the runway at his New York show.
With gunmetal and glossy eyeshadow, paired with a rich black-eye kohl, contrasted with a natural brow and glowing skin, the models' eyes were the stars of the show.
Tom Ford debuts metallic men's underwear collection
An all-black smoky eye is a dramatic look and isn't for everyone. Opt for a navy or a light grey colour if you want a tamer look for the office.
Walking on your way to work on a popcorn bed à la Calvin Klein is optional.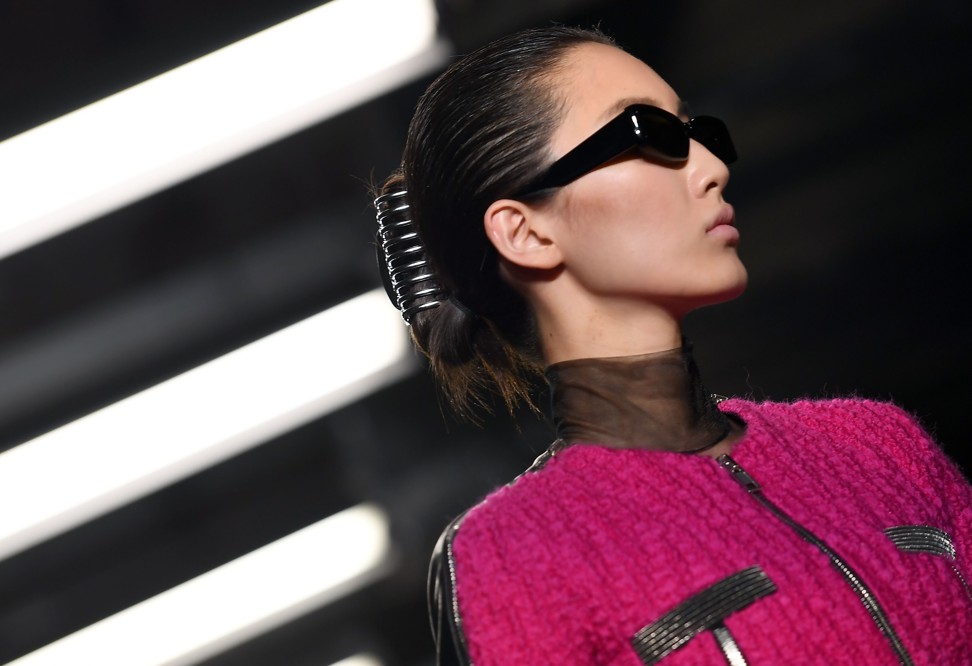 An honourable mention goes to your mother's 1990s claw clip that saw its revival come in the shape of the Alexander Wang runway.
In case you're thinking of rocking these clips yourself (other than at the gym), the clips' colours were silver and black.
Is the scrunchie next? Watch this space.
London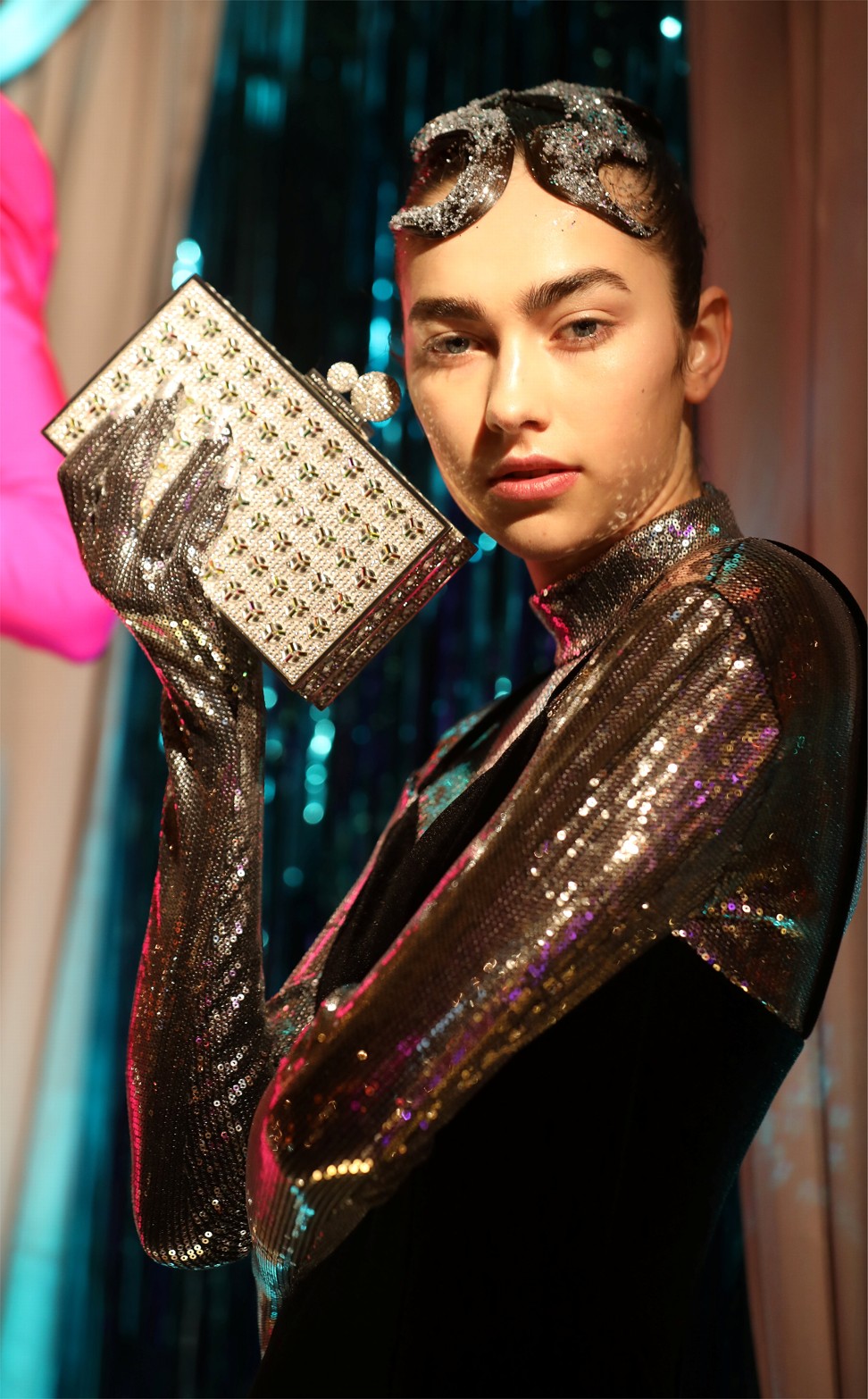 I can't get enough of the glitter-painted updos at the Sophia Webster show in London.
It felt as if I was looking at the models through the Kirakira app on my phone – except I wasn't.
You might be thinking that glitter is a no-go, but there are ways of incorporating it in your hair without going overboard.
Do a simple low ponytail with a centre parting.
Mix glitter with hair gel in a bowl, and apply the mixture to your hair parting only.
While this may not be your go-to look for work (or maybe it is?), a little glitter on a night out never hurt anyone.
Milan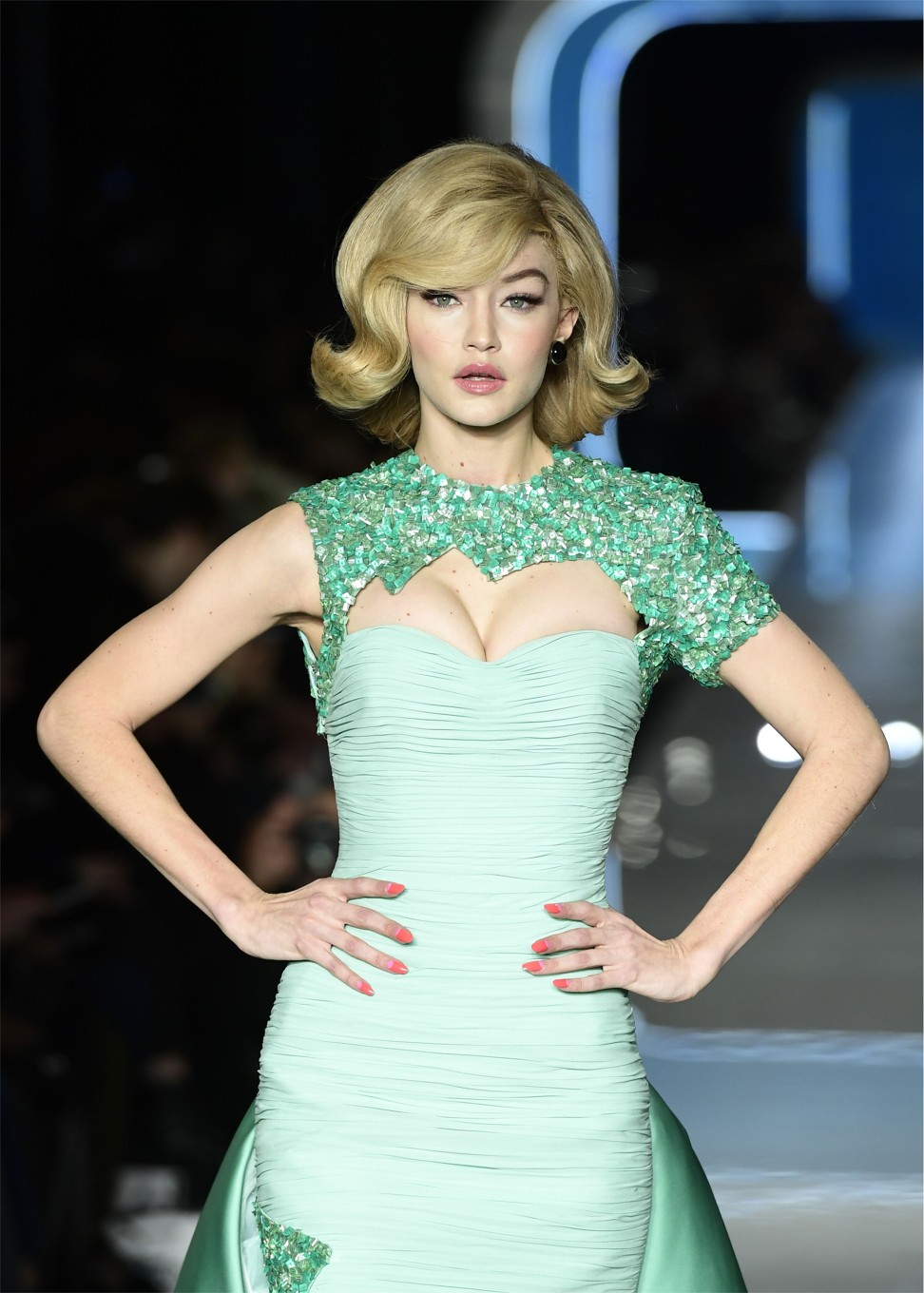 Drones. If only they could bring new beauty products to our front doors. Just as they brought handbags down the Dolce & Gabbana runway in Milan.
Paris Fashion Week: Lanvin expects Chinese connections to deliver sales bounce
Over at Moschino's show, models wore Jackie Kennedy-inspired hair. Think volume and flipped-out hair ends that women in the '60s used to wear.
It's no secret that Jeremy Scott loves to make a statement. Here's how you can wear this '60s-inspired look in 2018 without looking outdated.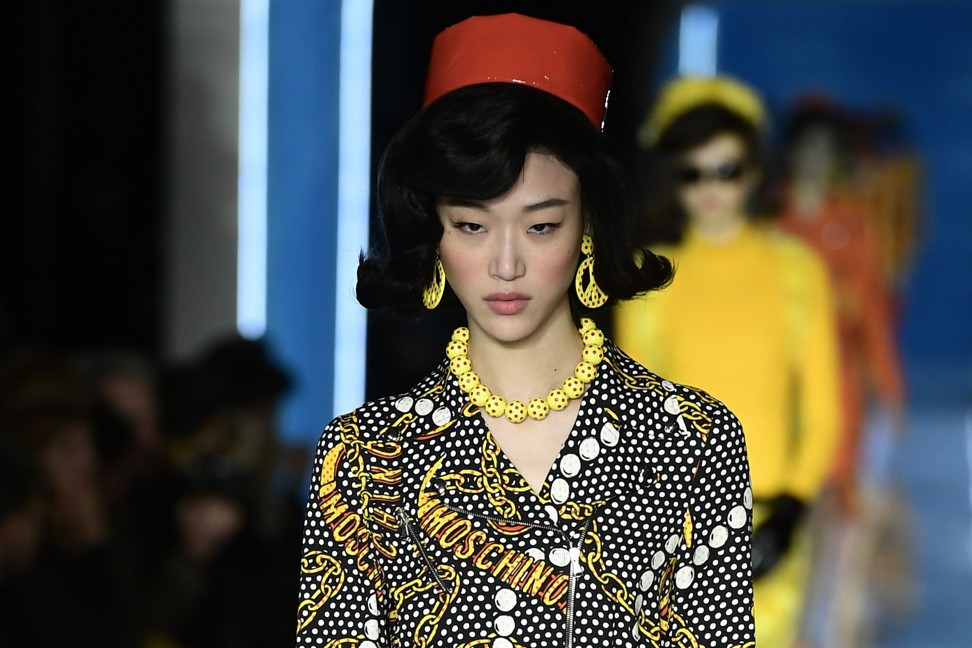 Spray dry shampoo at the roots and tease.
Dior celebrates women's rights at Paris Fashion Week
This will also give your hair texture, which is oh-so-cool these days. And the key to making this Moschino's '60s style work in today's world is to not go too crazy with the flips on the ends of the hair.
Paris
In addition to the claw clip, it seems your mother will be excited to hear that '80s shapes and colours are making a comeback, too.
What is even more surprising is that these looks were spotted at the Paris shows.
French women's signature look is natural make-up paired with perfectly undone hair – a big departure from what I saw on the runway.
At the Dior show in Paris, models wore bright-coloured eyeliner on both the top and bottom lash lines.
Hong Kong fashion brand Anaïs Jourden makes runway debut at Paris Fashion Week
You might not like to wear bold-coloured make-up, but there are some looks that are worth trying.
I'm a big fan of a thin light-blue winged eyeliner for a different take on the classic black cat-eye. Another option is a smudged electric blue eyeliner on the lower lash line. Or even a light pink smoky eye.
Wear these different eye looks with glowing skin and neutral lips to avoid looking as if you belong in an '80s rock 'n' roll band. Or maybe that's the point?
Want more stories like this? Sign up here. Follow STYLE on Facebook, Instagram and Twitter