Alessandro Michele, creative director of Gucci, has a knack of combining elements from nature, different ethnicities and cultures which attract a cult following.
Milan Fashion Week: Gucci creates buzz with baby dragons, snakes, and replica heads
With his unique modern sensibilities and understanding of the brand's historical codes, Michele has been creating a compelling new narrative for Gucci since he was appointed as a creative director in 2015.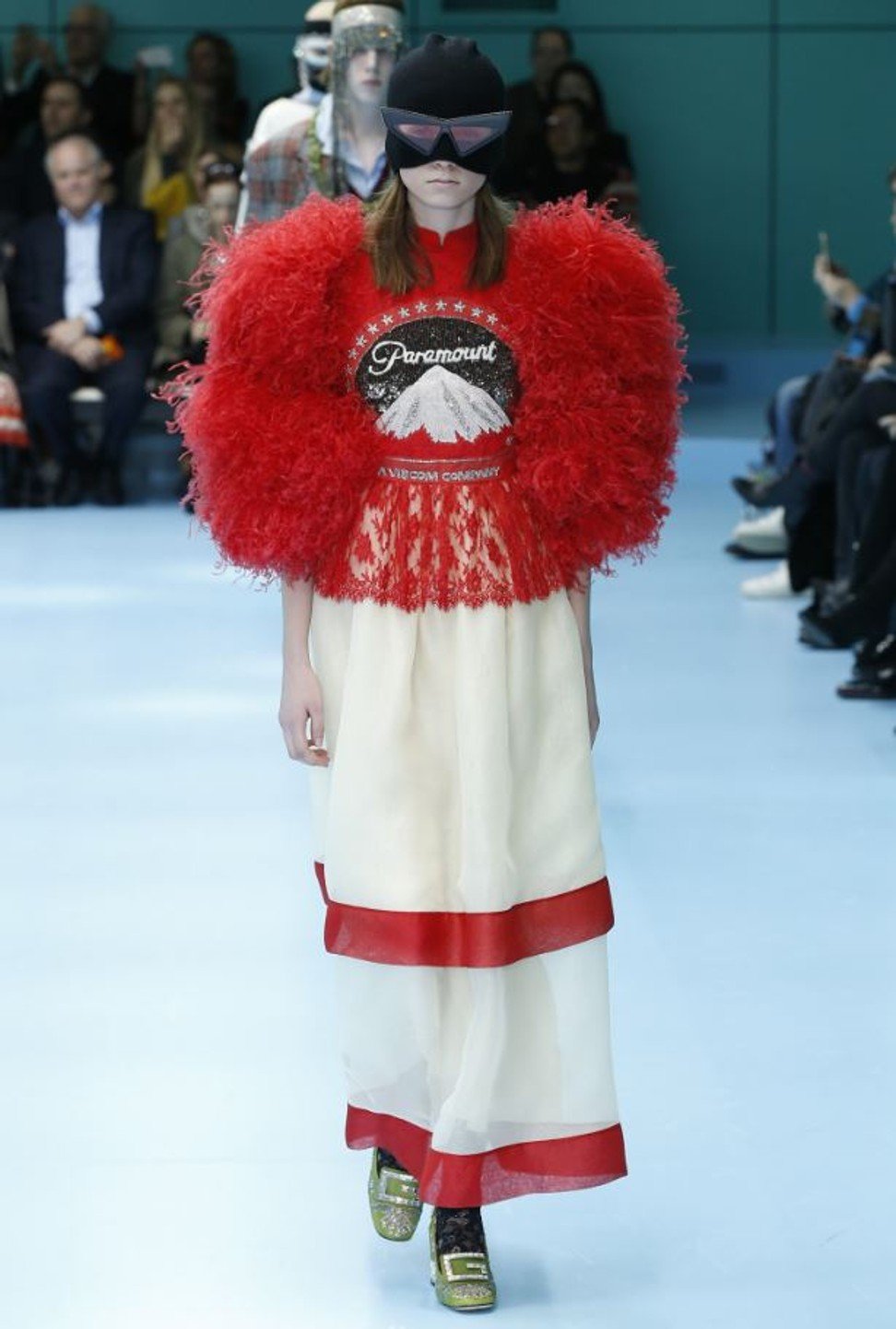 The Italian took his design philosophy even further for Gucci's latest autumn-winter 2018 collection, featuring bold, genderless-looking creations that explored identity.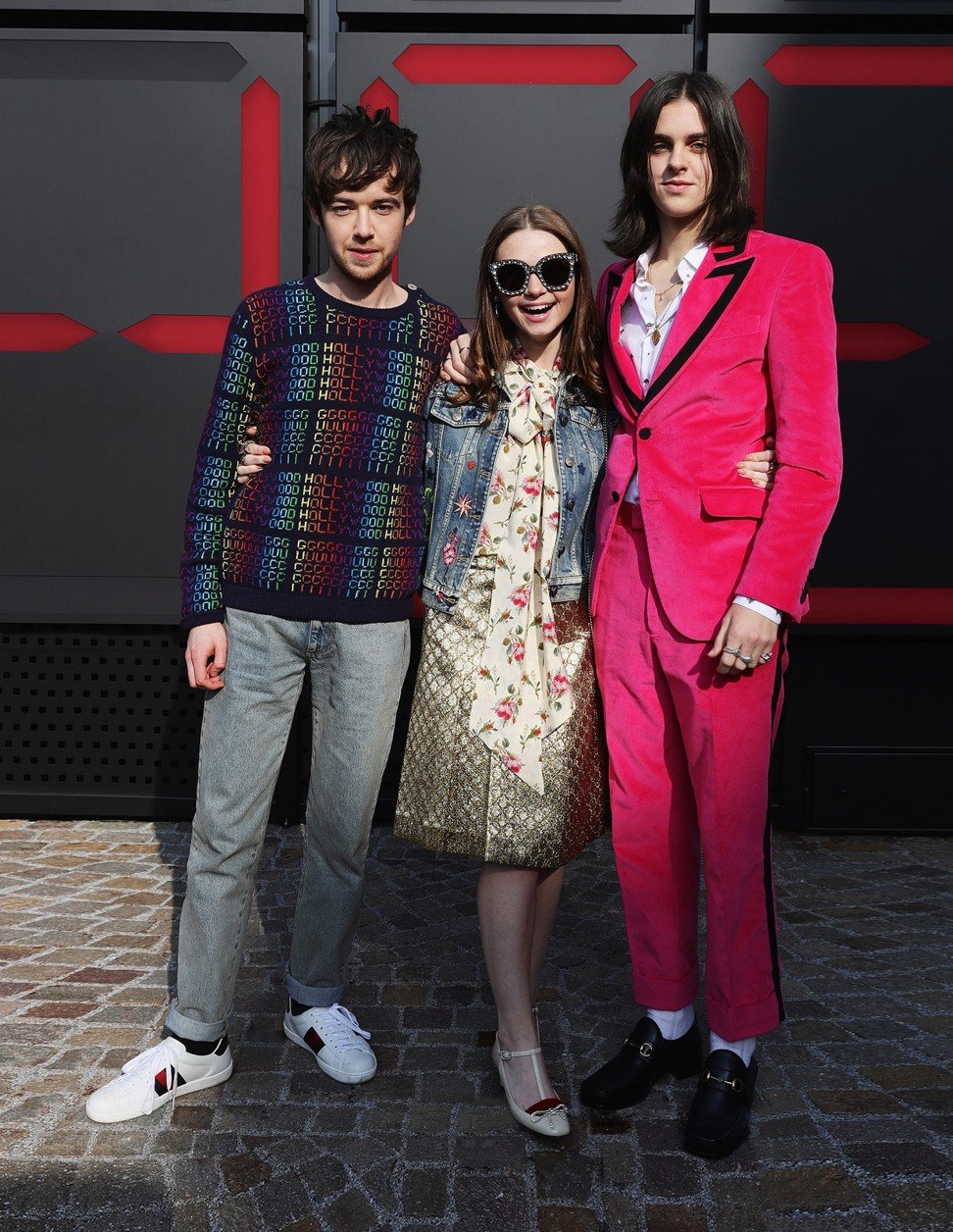 The collection was inspired by the 1984 essay, Cyborg Manifesto, written by feminist philosopher Donna Haraway, who used the concept of the cyborg to reject the rigid boundaries and encourage women to break the constraints of society's traditional gender labels.
Best of Milan Fashion Week: heads off to Gucci, kudos to labels that gave tired catwalk shows a pass
The Gucci Cyborg is post-human and has no fixed identity or place of origin.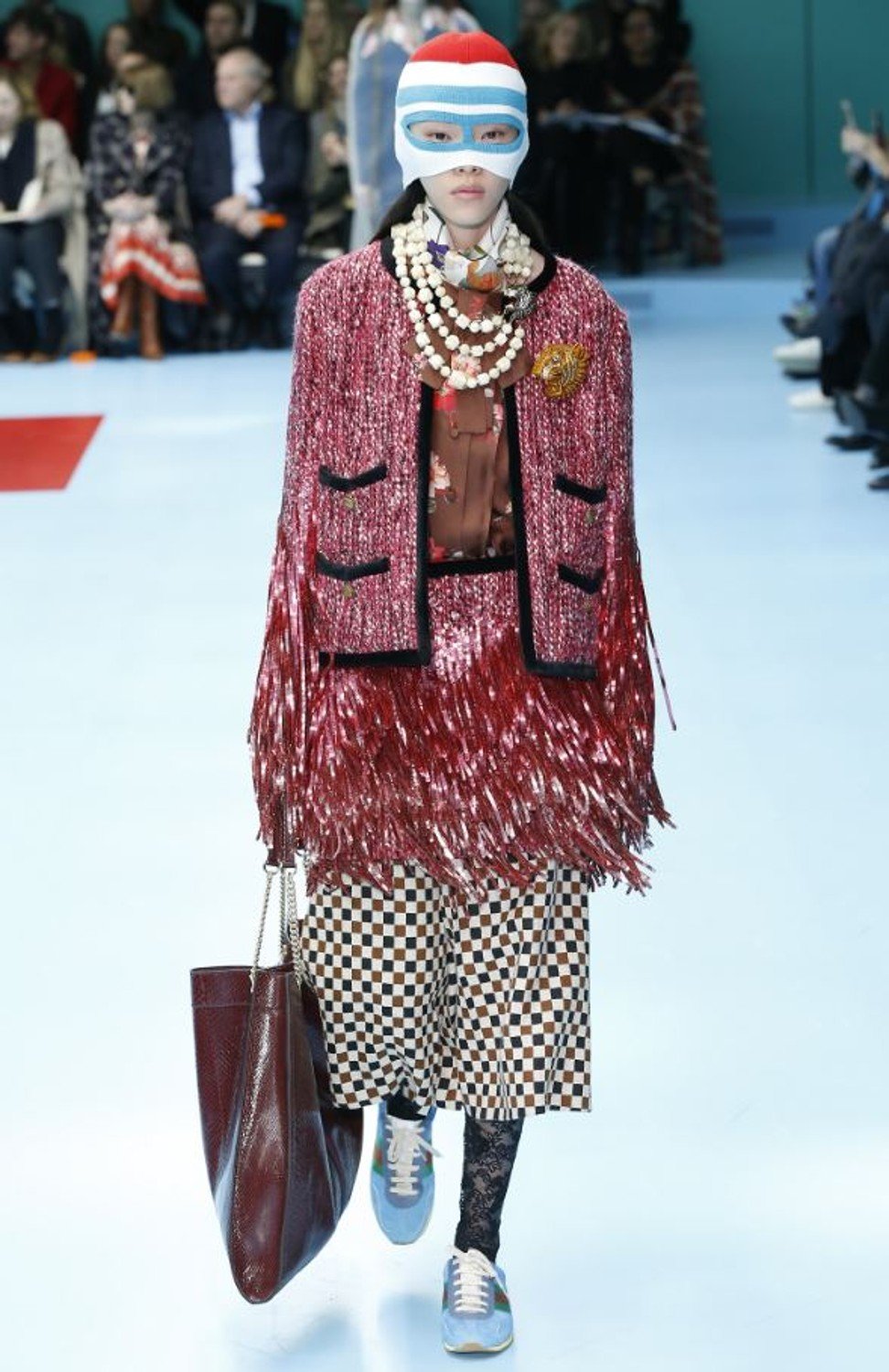 Its different designs embodied not only the fashion house's concept of a "pluriverse", but were also used as metaphor for women's identity, in support of the possibility of identity liberation.
During Gucci's show at Milan Fashion Week, the brand's handbags, clutches and pieces of jewellery were not the most impressive accessories.
An array of models walked down the Gucci runway carrying baby dragons, a red and black stripe snake – and eye-catching life-sized replicas of their own heads.
Forget the 'it' bag: the season's hottest fashion accessory is self-expression
The fashions on display featured a melting pot of different cultural references – echoing Michele's interpretation of people's identities today.
Garments featured an explosion of floral prints rendered in silk tops and sequined jackets.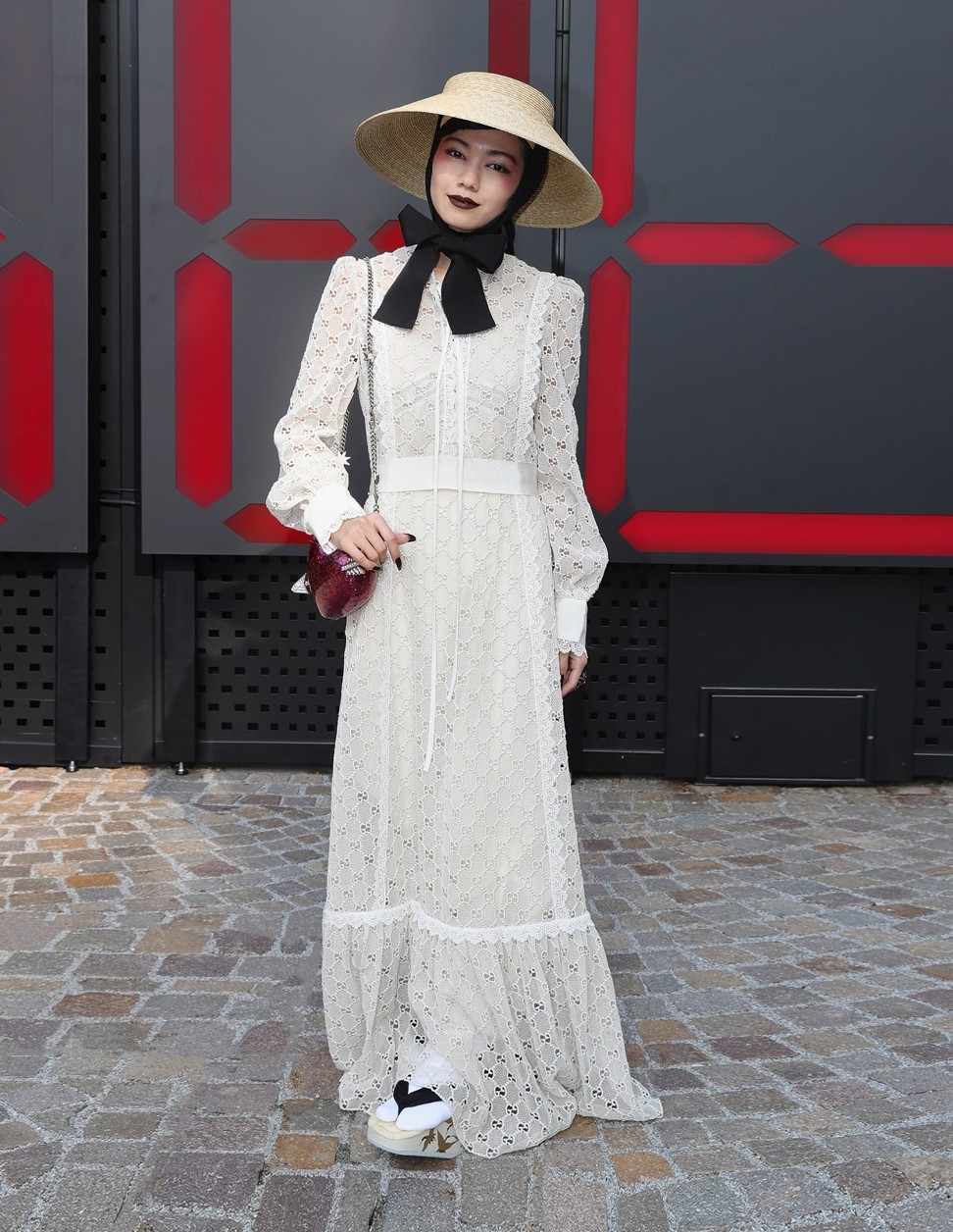 Bejewelled sneakers were matched with floral-printed stockings.
Mismatching, asymmetrical designs adorned sporty coats and logo trenches: "more is more" at the house of Gucci.
The brand also spliced and then reconstructed materials and fabrics to create a totally new personality and identity for the show space, which took place in a lab-like environment of mint green hues.
Want more stories like this? Sign up here. Follow STYLE on Facebook, Instagram and Twitter