This article was written for Business Insider by Jessica Tyler.
Teens and millennials love Gucci.
In the first three quarters of 2017, around 55 per cent of Gucci's sales were made to consumers younger than 35, according to a report by consultancy firm Bain & Company last October. In April, research analysts at Piper Jaffray conducted a survey of 6,000 teens across the United States and found that Gucci was No 10 on the list of teens' favourite apparel brands. In the first quarter of 2018 alone, the brand's comparable sales grew 48.7 per cent.
Gucci's success comes in part from the creative direction of Alessandro Michele, who has led the brand since 2015. Michele seems to have a keen awareness of what young people want, including bright, eclectic colours and patterns that are engaging, eye-catching and look good on Instagram.
Gucci woos young luxury shoppers to double online sales
The brand is also benefiting from the revival of 1990s style. Logos are back in fashion with younger shoppers, and Gucci, Calvin Klein, Champion and Tommy Hilfiger are benefiting.
Another reason luxury brands are becoming more popular among teens – even though they may not be able to afford the products – is the star factor. Young people often see celebrities Lil Pump and Harry Styles wearing designer brands and want to emulate them.
Celebrity stylist Jayneoni Moore told Racked that when teens see entertainers in high fashion: "They may say: 'Let me save up enough money for a Gucci belt, even if I'm putting on my Target jeans."
To see what the hype is all about, we headed to a Gucci store at Brookfield Place in Manhattan.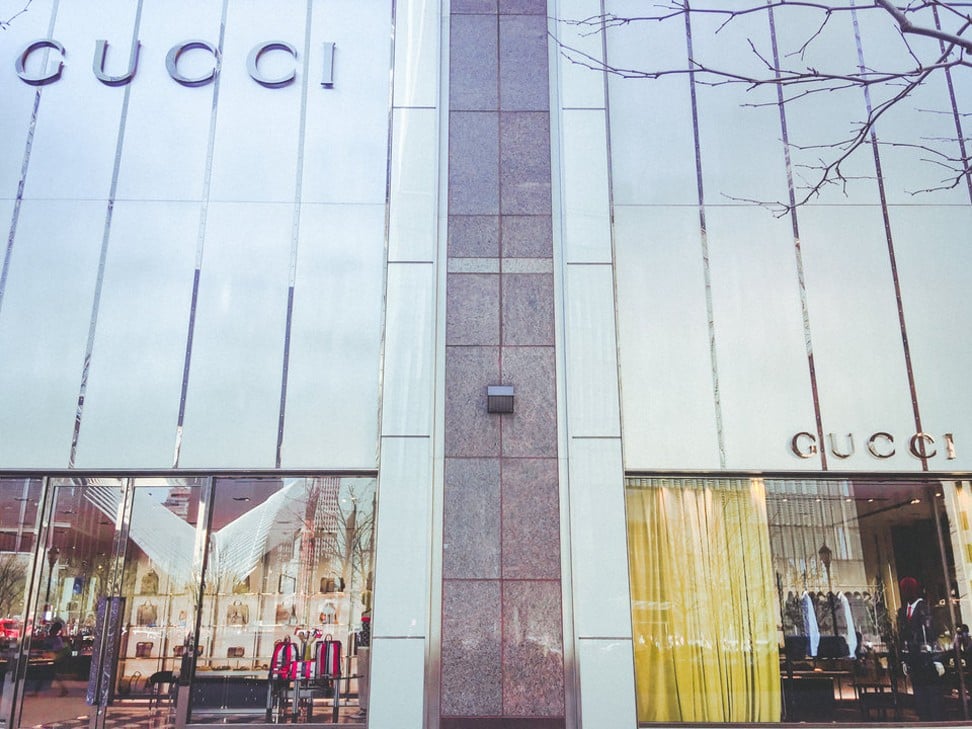 Vibrant handbags and sunglasses were the first things I saw on display in the store. Everything had the Gucci logo on it, front and centre.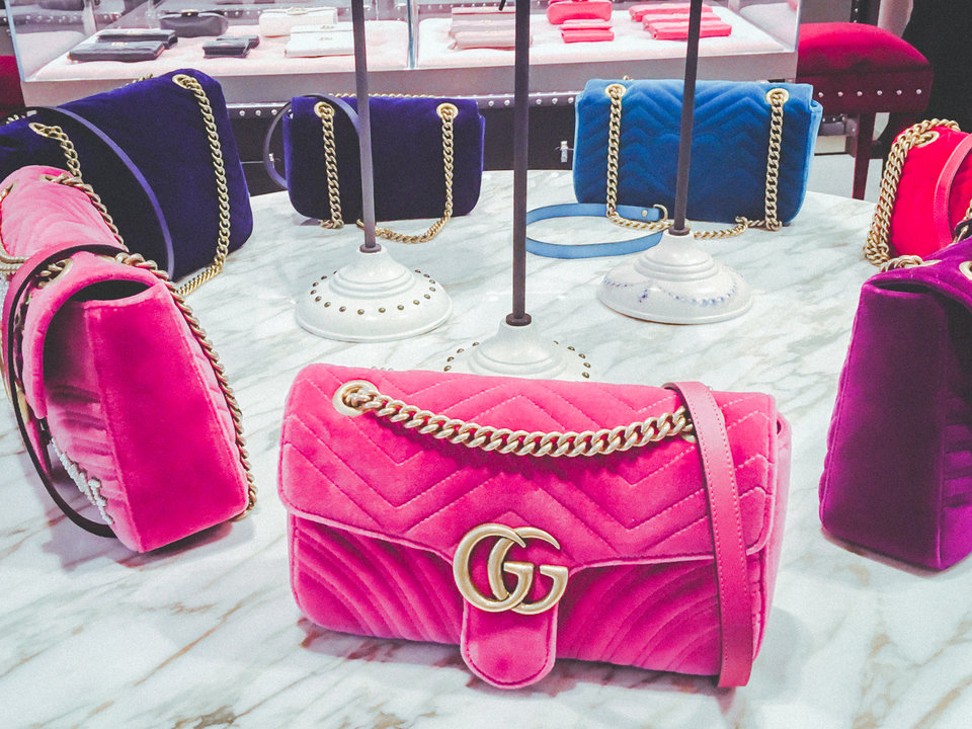 The store displays were simple and elegant, and the merchandise was eye-catching and bright.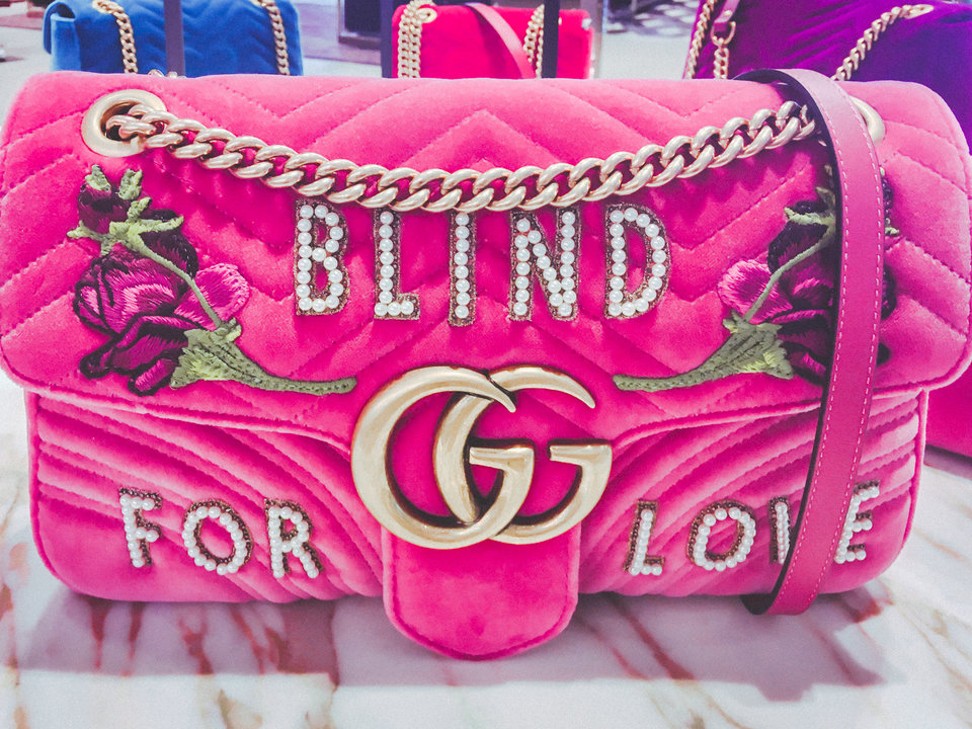 About one-third of the store was taken up by handbags. There were security guards around every corner.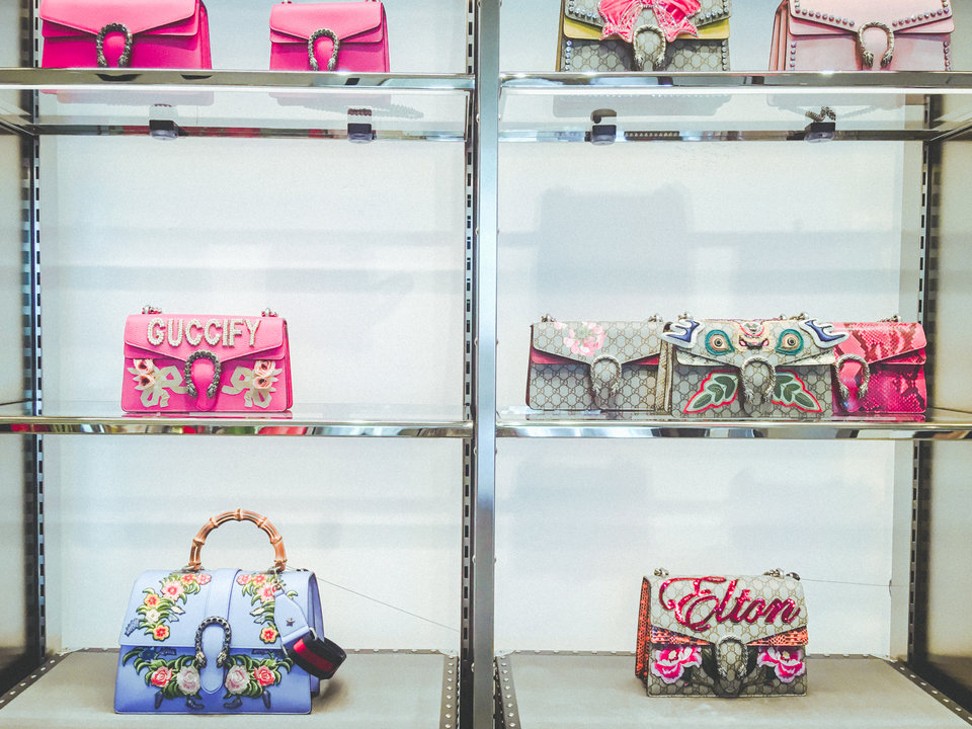 Gucci's artistic collaboration with Ignasi Monreal is here
Gucci's designs were more unorthodox than traditional luxury brands, something that millennials – who tend to value experimentation and self-expression – would appreciate.
There were no prices listed anywhere in the store, but handbag prices online range from US$780 up to US$31,000.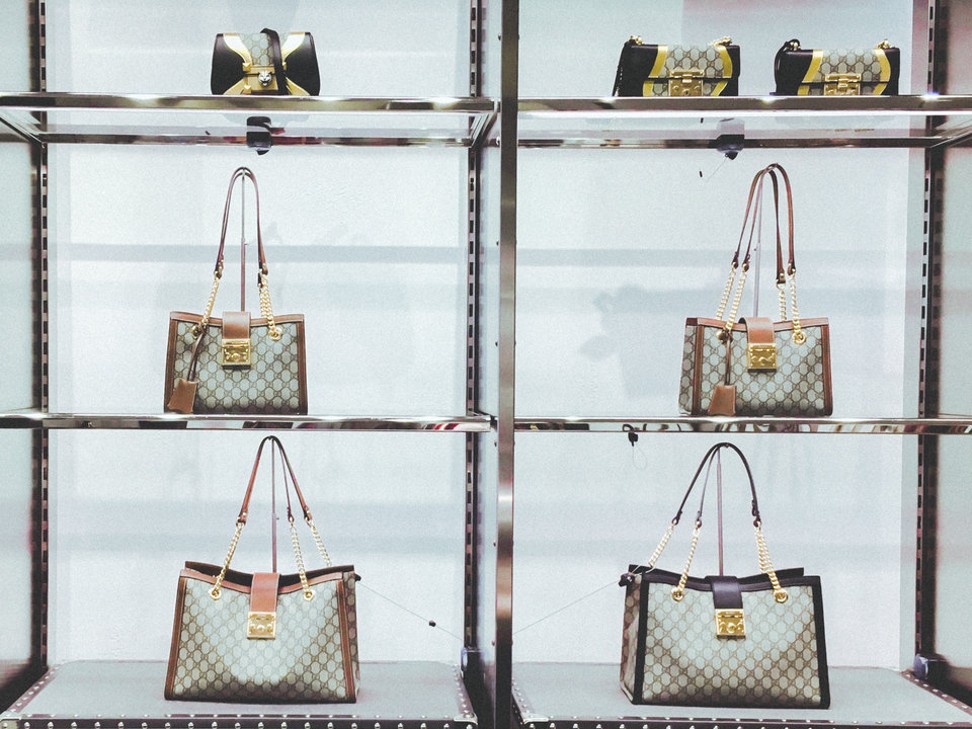 The menswear department, like the handbags, had just one of each product on display, and no prices were listed. Everything about the store was quiet and simple, allowing the bright and colourful designs to speak for themselves. Prices ranged from US$380 for a plain T-shirt to more than US$10,000 for a leather jacket.
Alessandro Michele's head-turning Gucci show examines identity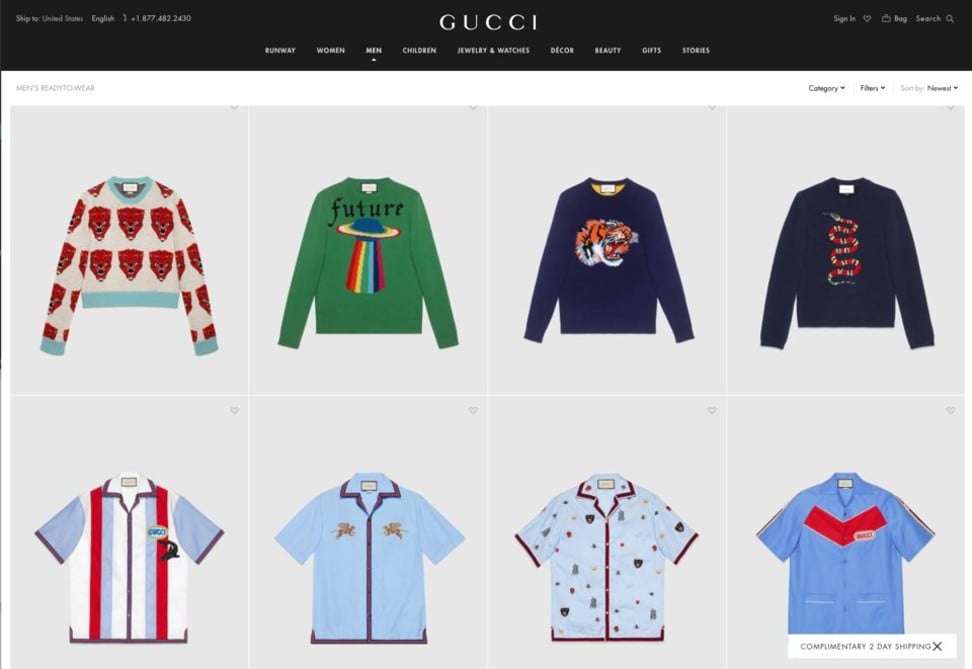 All jewellery was displayed on colourful velvet and kept behind locked cases.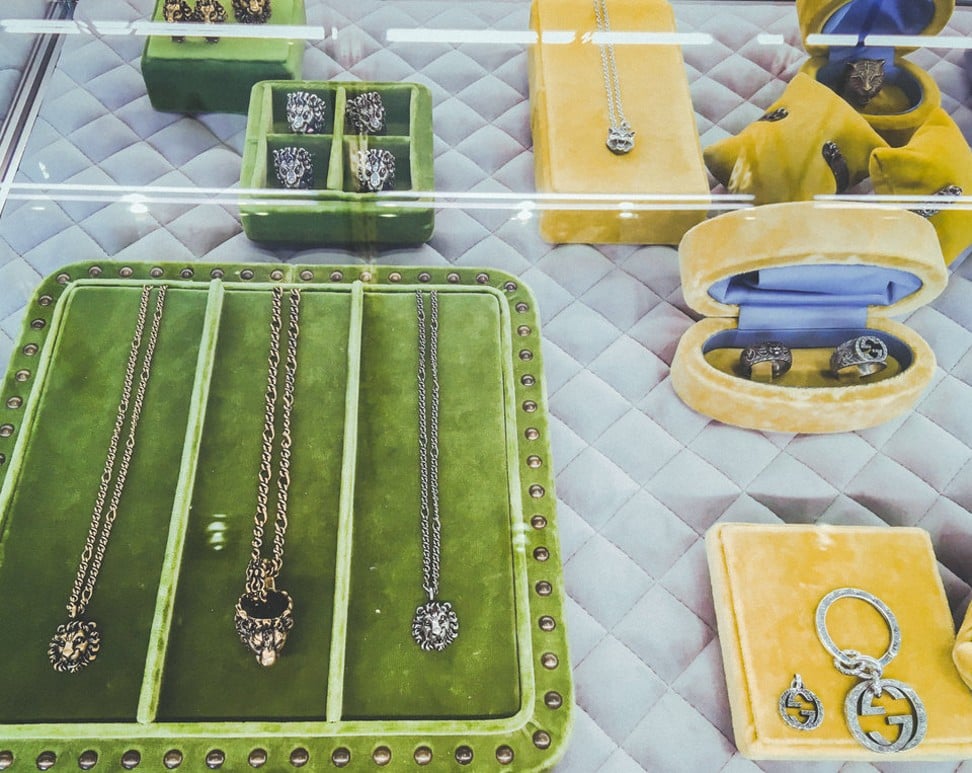 The women's section was very similar to the men's, with a security guard standing on either side of the doorway that connected the two parts of the store. All of the clothing was bright, with logos and patterns all over.
Gucci pledges US$500,000 to students' gun-control march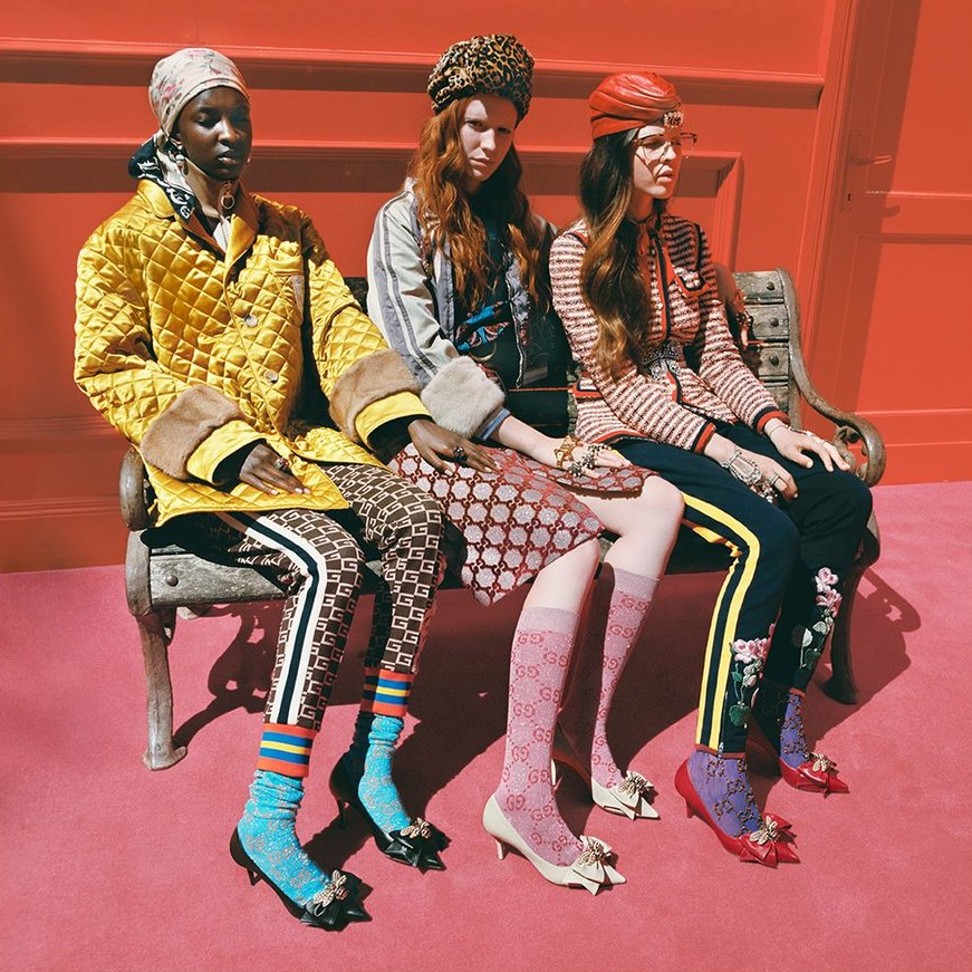 The women's department was bustling with a crowd of millennials shopping for shoes. There was a one-to-one ratio of employees to shoppers.
On its website, Gucci sells women's, men's and children's clothing in addition to shoes, jewellery, beauty products, the runway collection and customisable totes and shoes.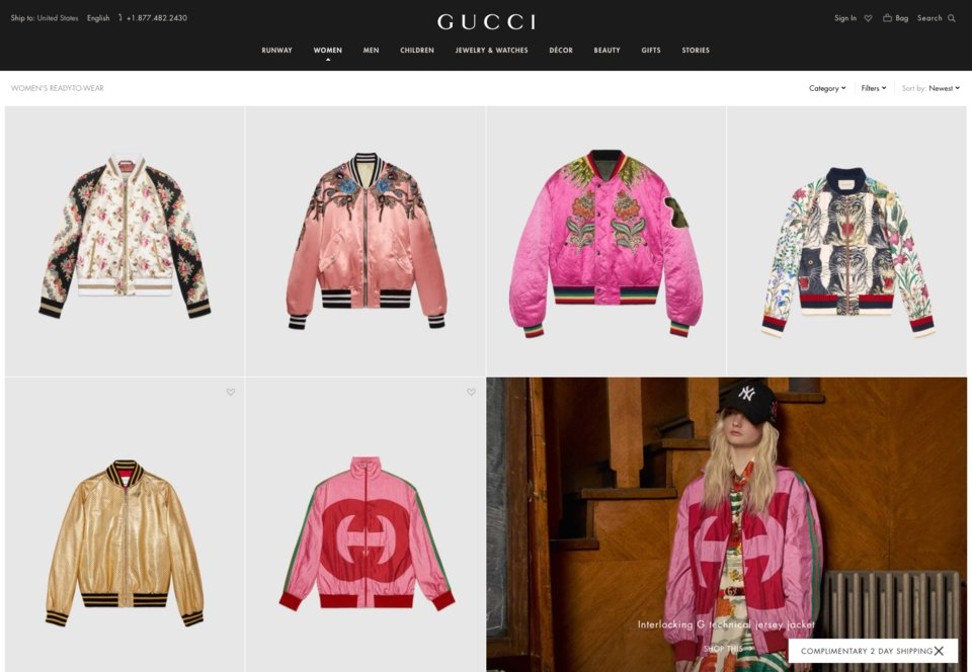 Gucci appeals to people who are active on social media, sometimes using the shock factor to get people posting about the brand. An example of this is when it had runway models carry severed heads instead of handbags during its show at Milan Fashion Week in February.
Gucci opens restaurant, blending haute couture with haute cuisine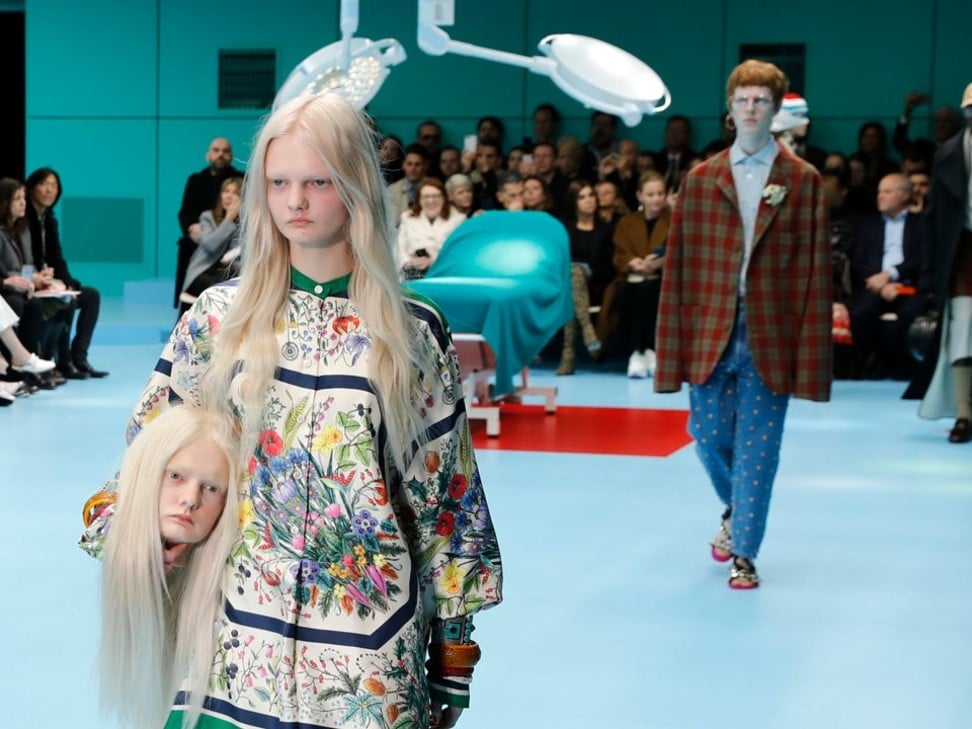 Gucci also works with celebrities such as Harry Styles to promote the brand and appeal to teens and millennials.
Child psychologist Allen Kanner told Racked that when fans see celebrities who come from modest backgrounds wearing Gucci, they think the brand will help them transcend personal circumstances and feel successful too.
They think: "If I could have this product that's associated with all of this success, then I'm going to be able to join this world," Kanner told Racked.
Milan Fashion Week: Gucci creates buzz with baby dragons, snakes, and replica heads
The amount of young shoppers in Gucci is further evidence of how excited millennials and teens are about the brand. Despite the high prices, sales were up 48.7 per cent in the first quarter, and teens name it among their top 10 favourite apparel brands.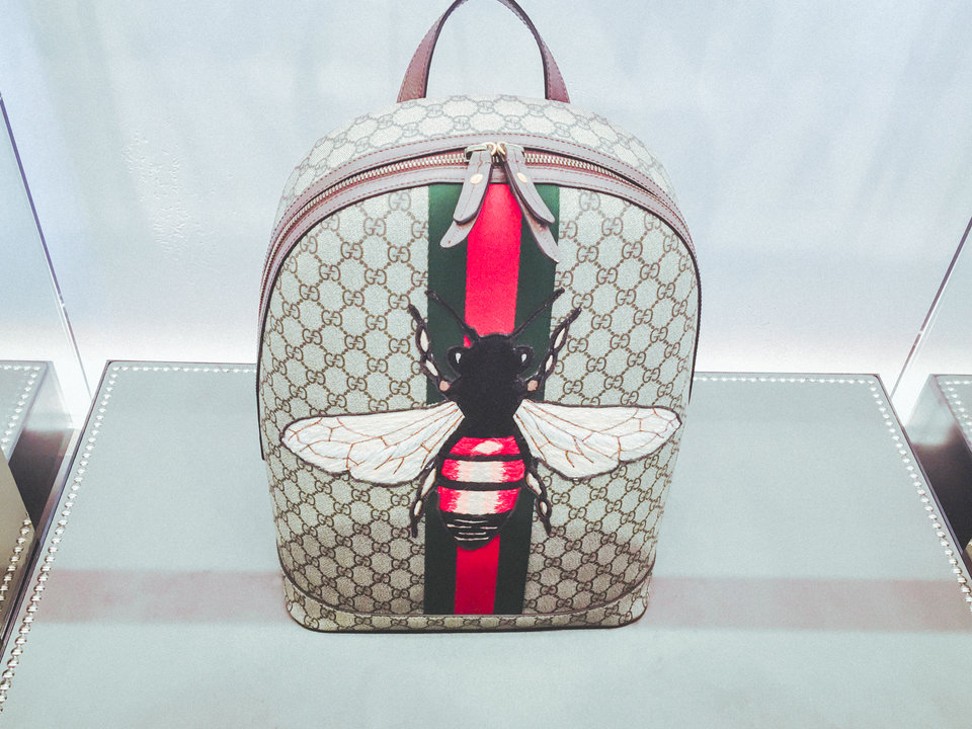 Want more stories like this? Sign up here. Follow STYLE on Facebook, Instagram and Twitter
This story originally appeared on Business Insider.