A vintage wooden door, set with elegantly etched glass panels, marks the entrance to the Officina Profumo-Farmaceutica di Santa Maria Novella (SMN). Although it looks fairly interesting, it gives absolutely no inkling of the fascinating secret that lies behind it. For centuries, this store's occupants have been trying to unravel a mystery: how to perfect the ultimate perfume.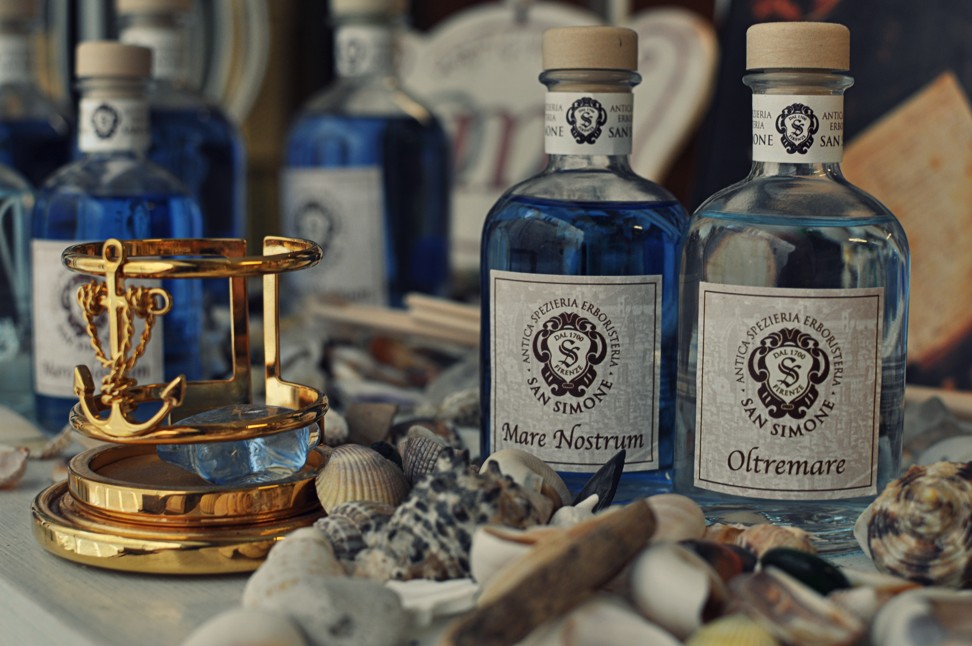 Florence, capital of the Italian region of Tuscany, is rightly celebrated for its astounding historic architecture and treasure-trove of fine art. However, what's less known is that since the Middle Ages, this small city (approximate population 380,000) has been a principal hub for the production of quintessential aromas – and SMN is at the heart of this noble tradition – it also manufactures other cosmetics, creams, soaps and shampoos, among others.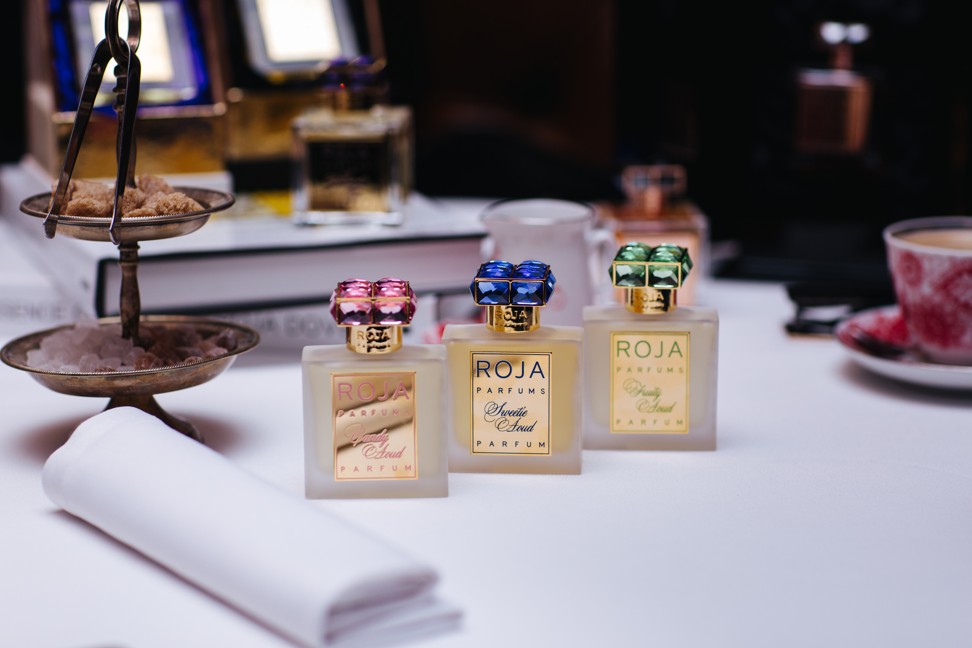 "Our store is one of the oldest pharmacies in the world, founded by Dominican monks in 1221 in part of what was once a monastic complex," says Eugenio Alphandery, co-owner and president of SMN. "They began to cultivate medicinal herbs in the gardens for the convent infirmary. Eventually, in 1612, Friar Angelo Marchissi opened up the apothecary to the public. We have been in the exact spot [Via della Scala 16] ever since."
Today, not only do they still use the monks' ancient recipes (using the highest-quality natural ingredients), they also follow many of their artisanal procedures, although nowadays modern technology is incorporated into this process as they use state-of-the-art machinery.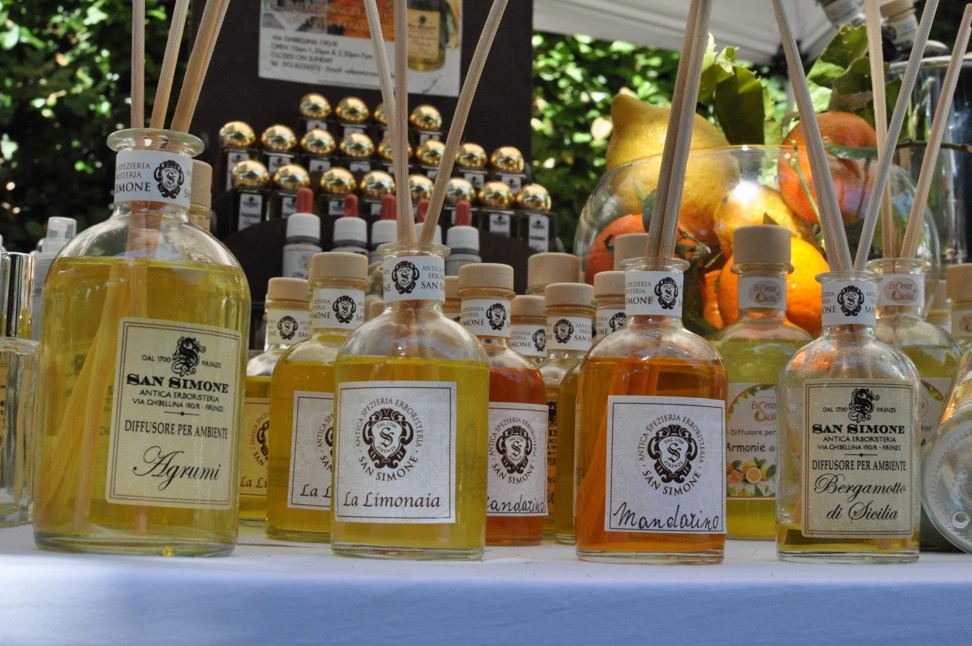 According to Science Magazine, the human nose can detect 1 trillion different odours. After five minutes in SMN, you'll believe you've encountered all of the most enchanting ones. Emanating from a plethora of gold and silver-capped translucent bottles, meticulously laid out on antique walnut counters, is a melange of intoxicating scents: magnolia, pomegranate, sandalwood, Sicilian lemon.
If that doesn't already leave you drifting through the clouds, this company's signature number just might. Acqua di S.M. Novella Perfume (HK$980 for a 100ml bottle) is the perfume maker's oldest fragrance. A heady mix of citrus aromas, it was commissioned in 1533 by a member of one of Italy's most influential families, Caterina de' Medici. "Under her patronage, the reputation of the pharmacy snowballed," Eugenio says.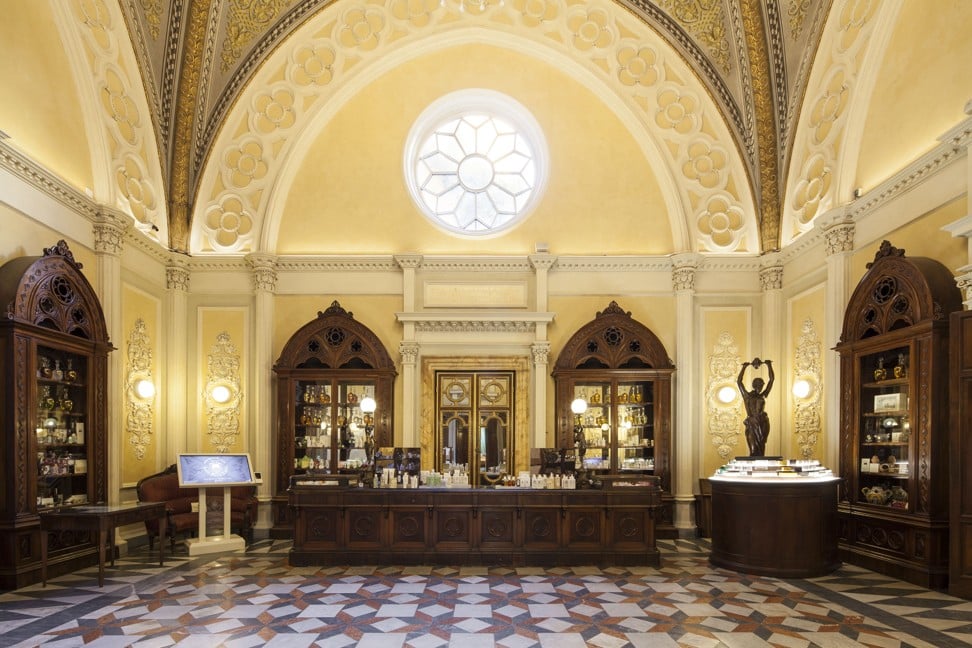 What's fascinating during a visit to SMN is that every room is brimming with so much atmosphere that it wouldn't look out of place in a Dan Brown novel. Whether in the neo-Gothic sales hall, Green Room or sacristy, the same refined, age-old décor abounds: chandeliers, 18th-century cabinets, effigies of saints, and frescoed vaulted ceilings. There's even a museum containing bronze and copper artefacts, rare glasses and ceramics.
Our store is one of the oldest pharmacies in the world, founded by Dominican monks in 1221 in part of what was once a monastic complex
Antica Erboristeria San Simone, an ancient apothecary, also borrows formulas from the past to produce its singular essences. Established in 1700, it even offers visitors the opportunity to make their own bespoke scents. Its sales manager, Sandro Cillis, says: "We organise two-hour sessions (from HK$1,685) for customers in our workshop – in English, French or Italian – where they meet with our master perfumer, trained chemist and herbalist Dr Fernanda Russo. In close cooperation with her, they can choose from over 500 essential oils to create a fragrance that she will ensure is a reflection of their personality, memories and tastes."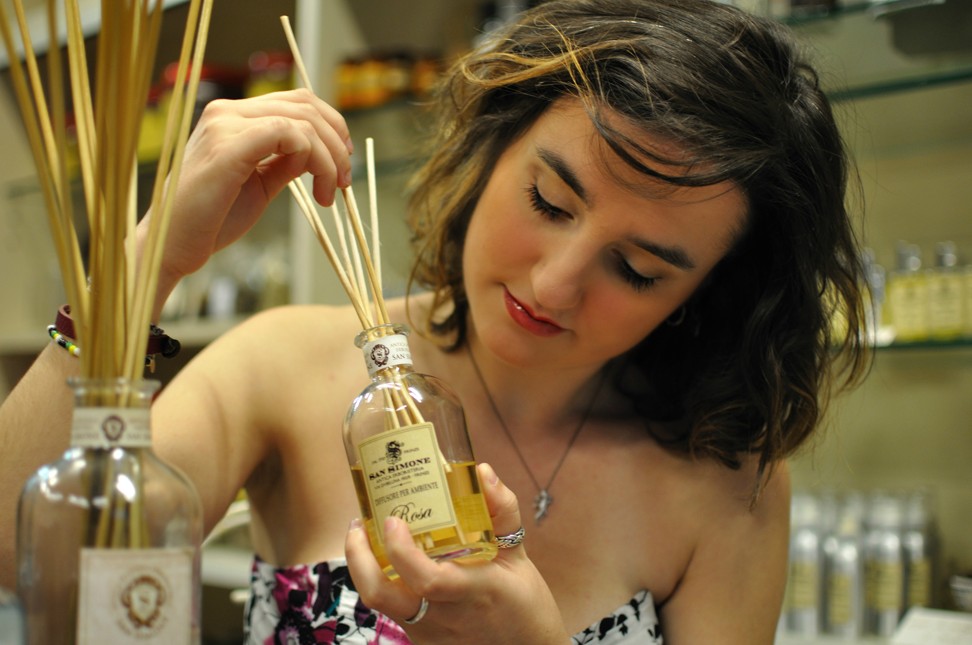 One might reasonably ask whether it's worth going to the trouble of acquiring a unique essence, when it's easy just to put on something by Armani, Chanel or another brand. Roja Dove, a fragrance specialist who worked for the French cosmetics giant Guerlain before he set up his own bespoke perfume business, says: "It's like being at a glamorous party and seeing a model in a stunning gown. Firstly, it wouldn't be fitting to be sporting a cheap cologne that can be bought anywhere, when she looks so distinctive. Furthermore, she wouldn't want to find someone else there had the identical dress to her. It's the same with smell: she'd hope to be the only one wearing her scent."
Roja adds: "Culturally, wearing perfume hasn't been such a prominent concept in China, but we are still experiencing a steady increase in clientele from there in our Harrods concessions."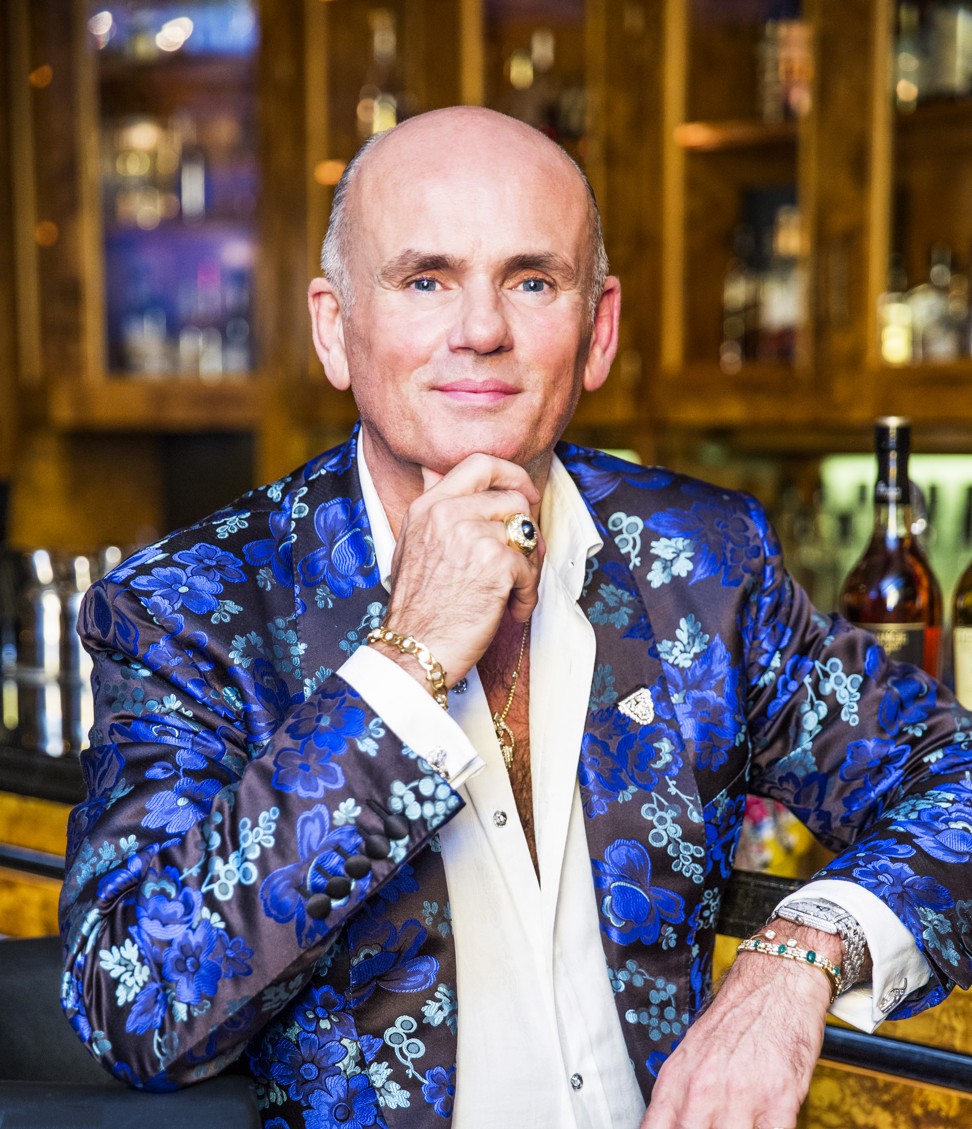 Similarly, Cillis reveals that his store also draws a lot of customers from China, and that the business actually collaborates with a couple of Chinese brands in creating the formula for their fragrances.
If somebody told you that looking great should entail rubbing whale vomit (ambergris) or petrified animal excrement (hyraceum) on your face, you might think they are crazy. But as with jasmine (only from Grasse in France), which costs HK$298,000 per kilogram, these are just some of the more expensive and exotic ingredients that elite Florentine perfumers and Roja put into their concoctions. And whether they use actual flowers or any other unmentionable muck, there's no doubt they'll make sure you come up smelling of roses.
Want more stories like this? Sign up here. Follow STYLE on Facebook, Instagram and Twitter