Yves Saint Laurent decamped from Paris to New Jersey, in the United States, for a menswear show with a shine that matched New York's glittery Manhattan nightscape last Wednesday, just across the central harbour.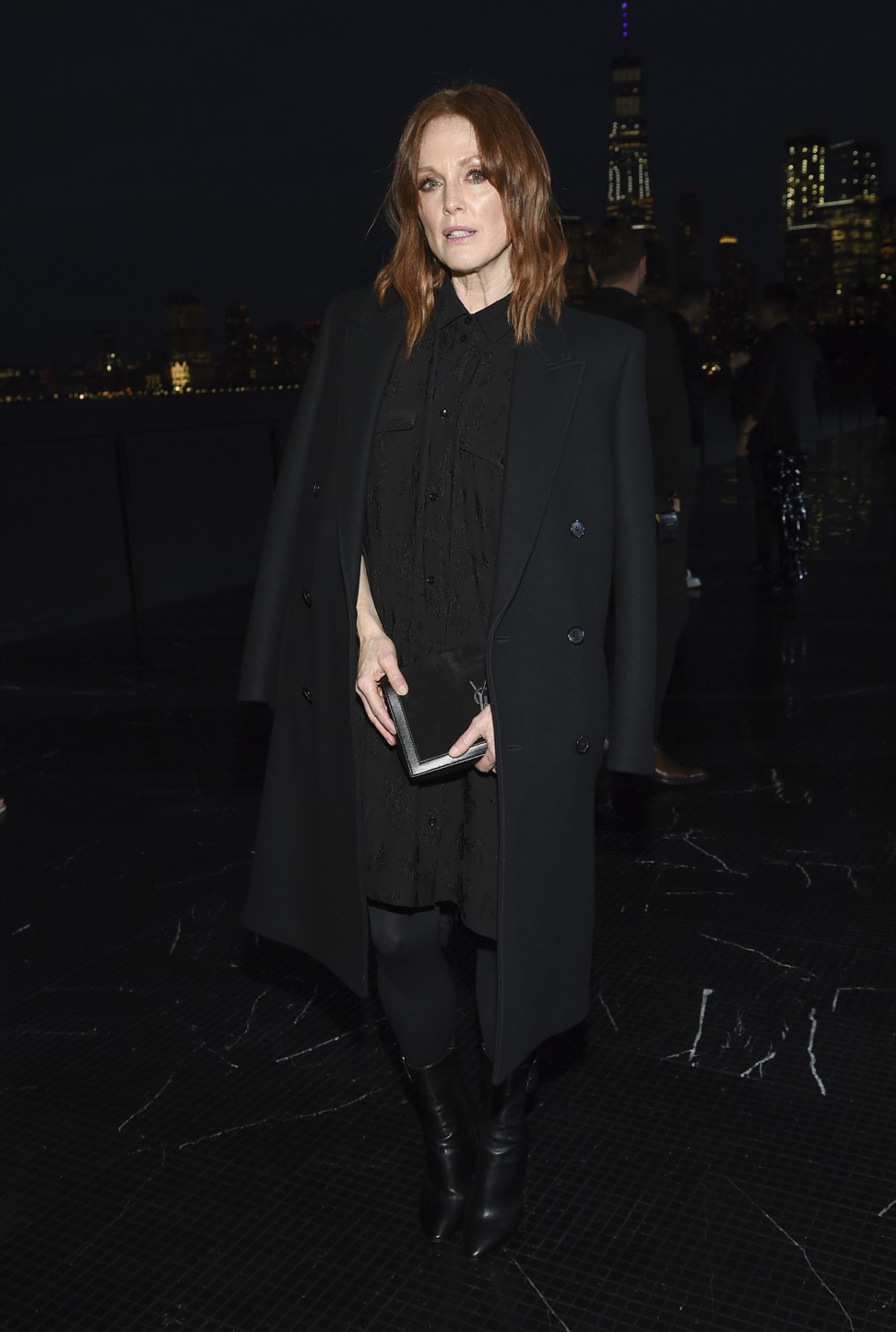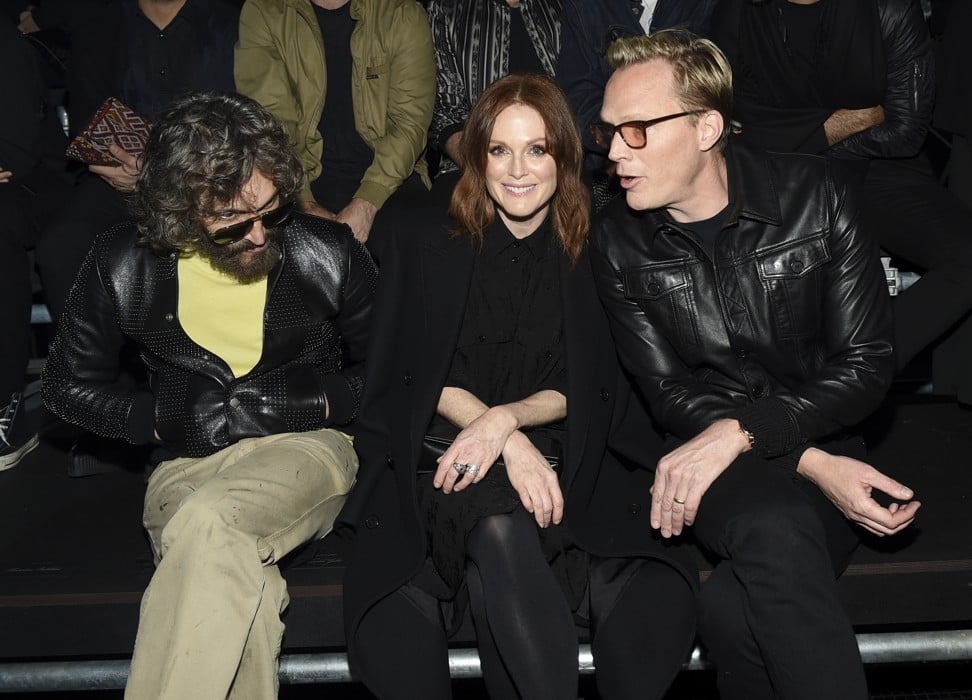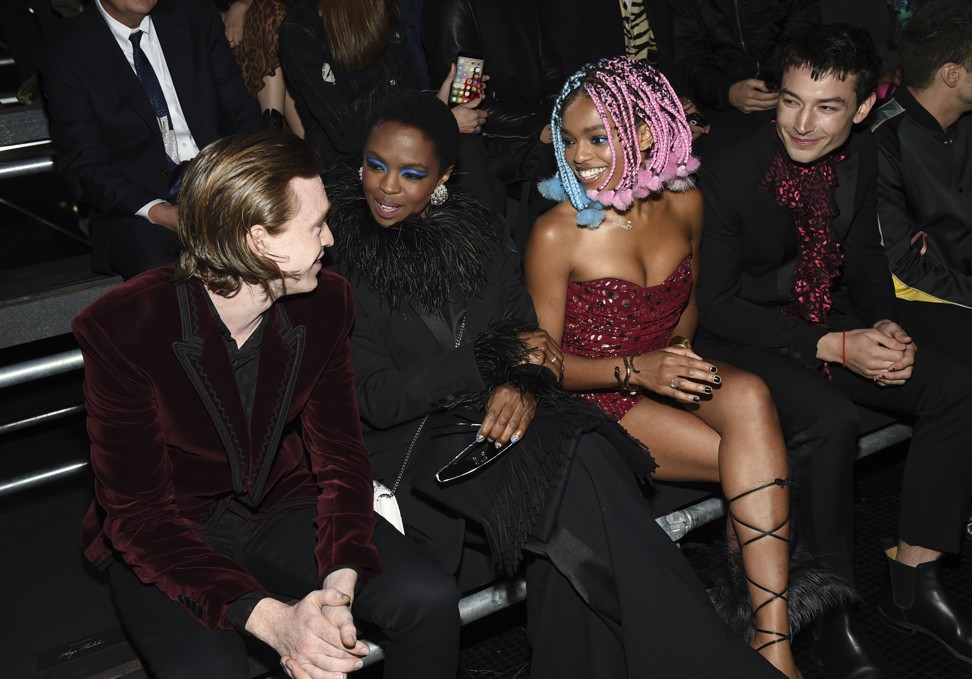 Creative director Anthony Vaccarello, in his first turn in town, put his guests on a high platform and his models, both men and women, on a liquid black marble runway overlooking New York's twinkly skyscrapers on the other side of the water.
Paris Fashion Week: Saint Laurent's show progresses from dark to colourful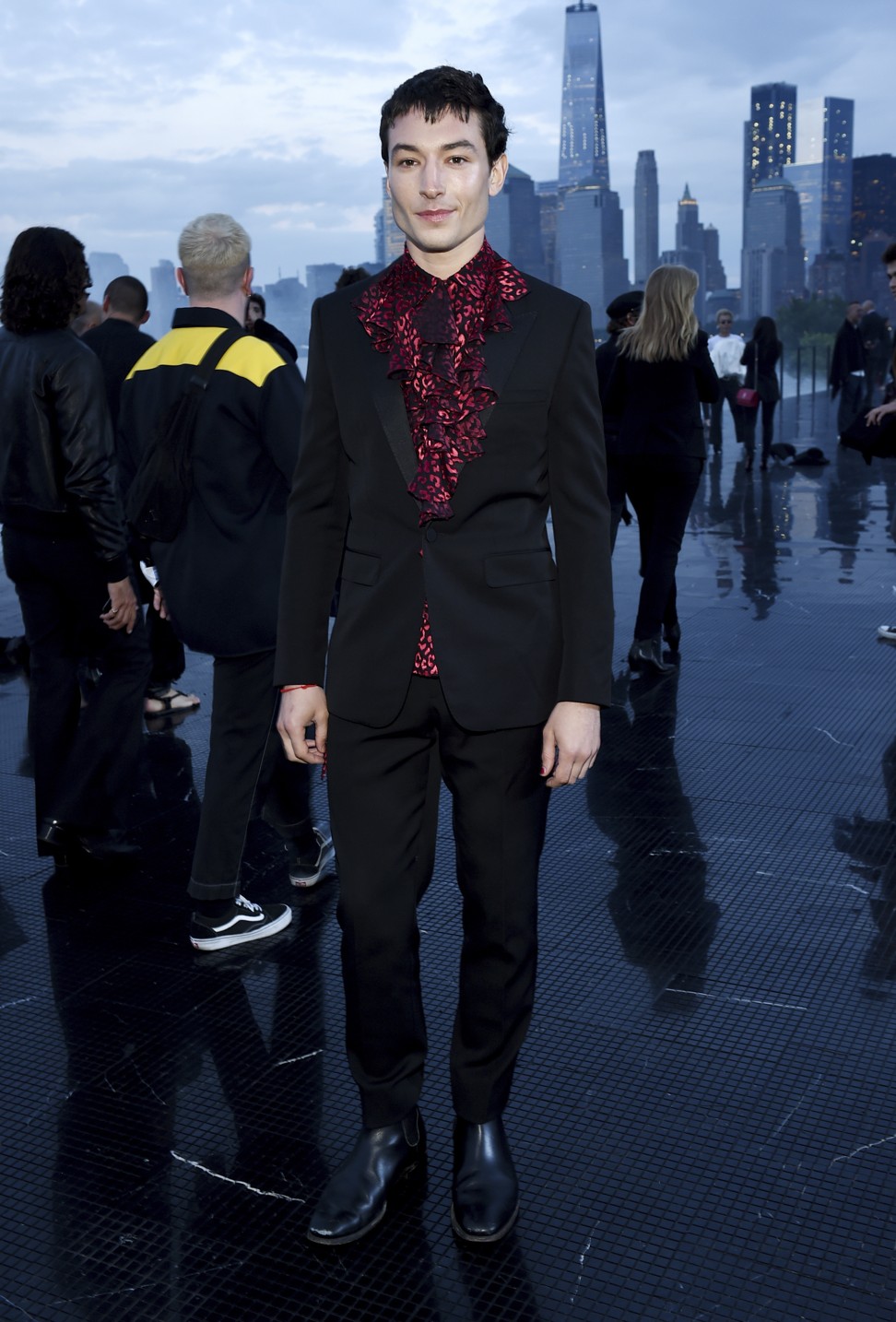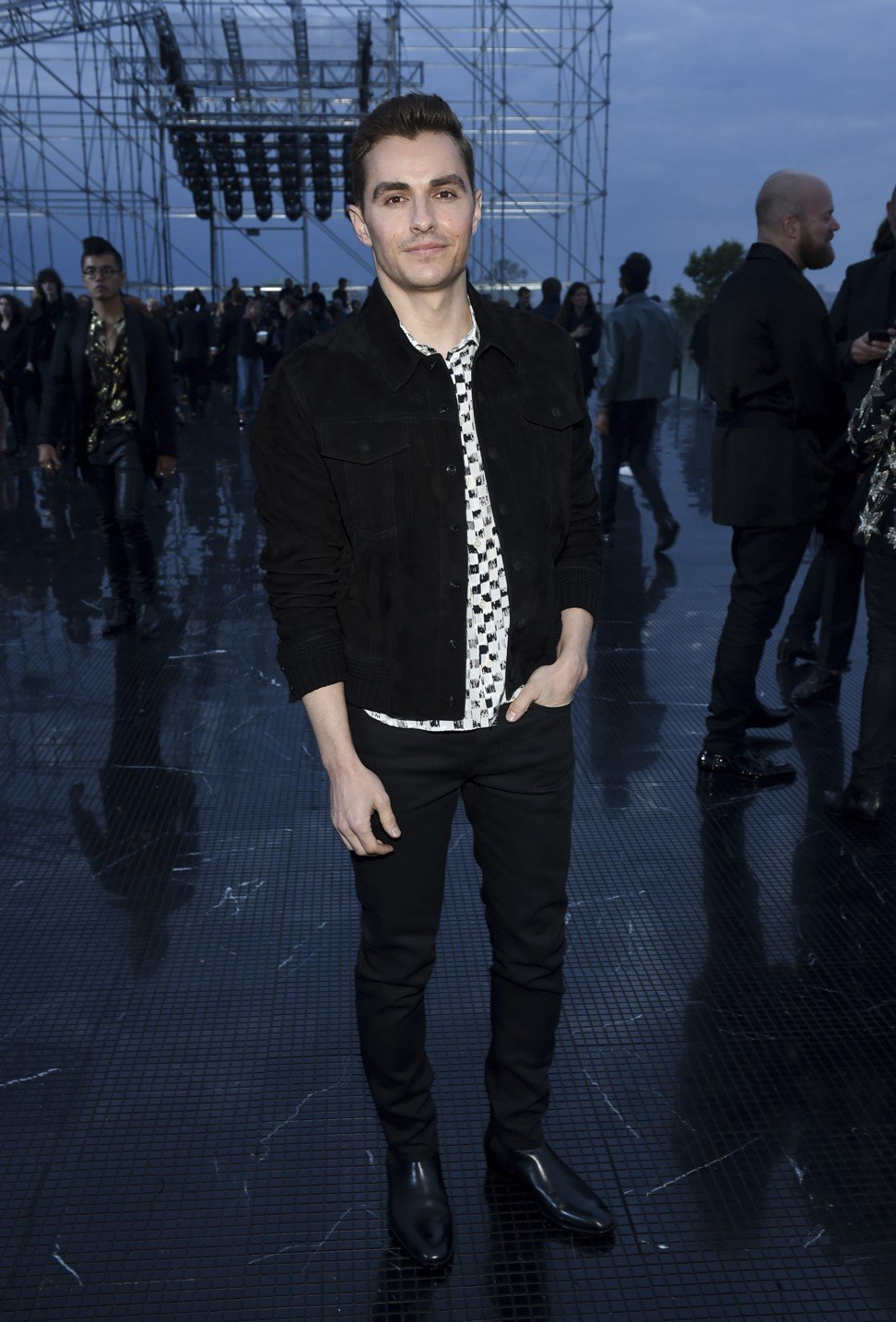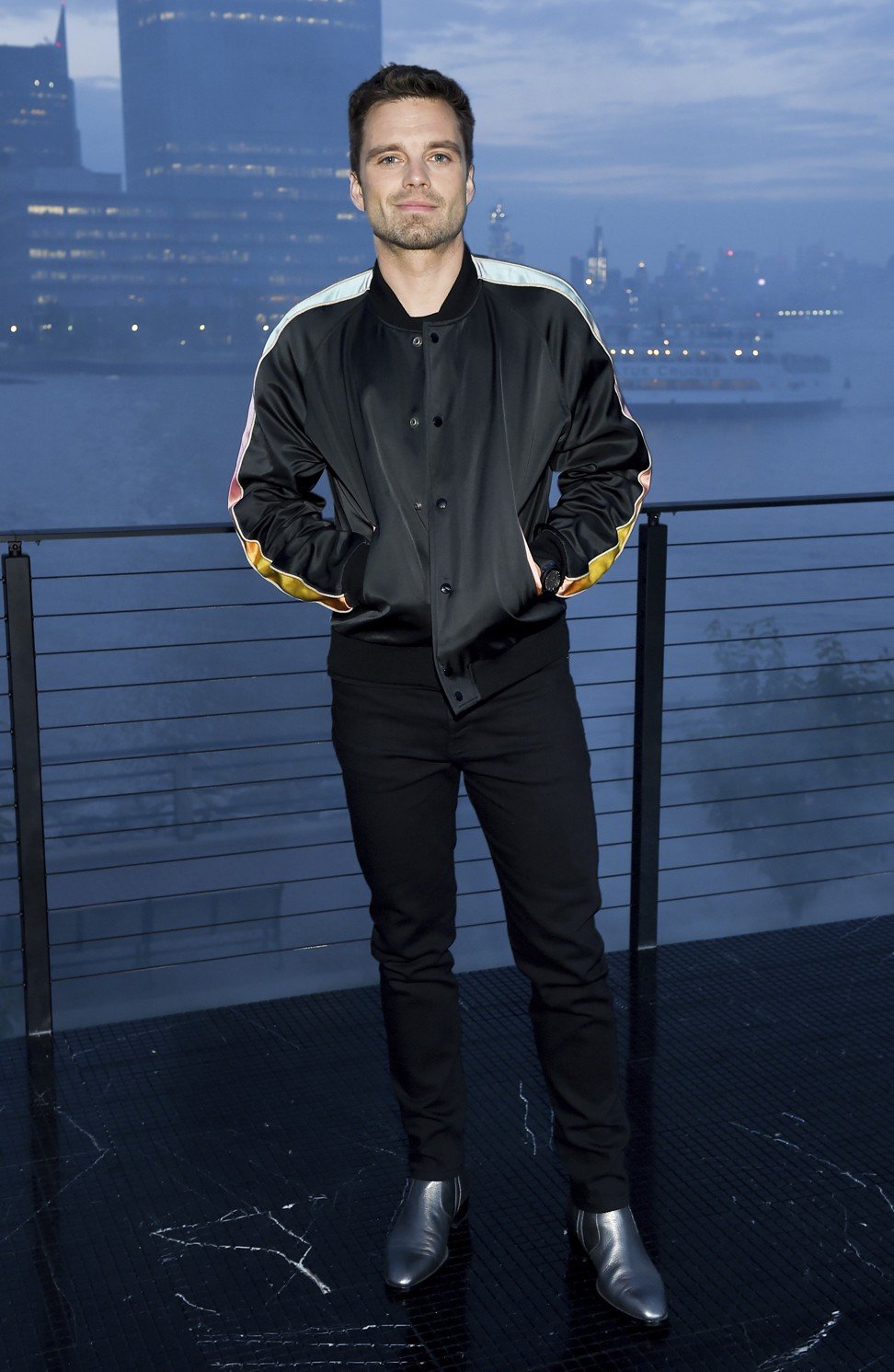 His clothes? They were mostly black, silver and gold, with snakeskin touches here and there, including a rustic tan jacket that evoked, what, the American West? Also plentiful: bandanas.
Marrakesh hosts Yves Saint Laurent museum and iconic looks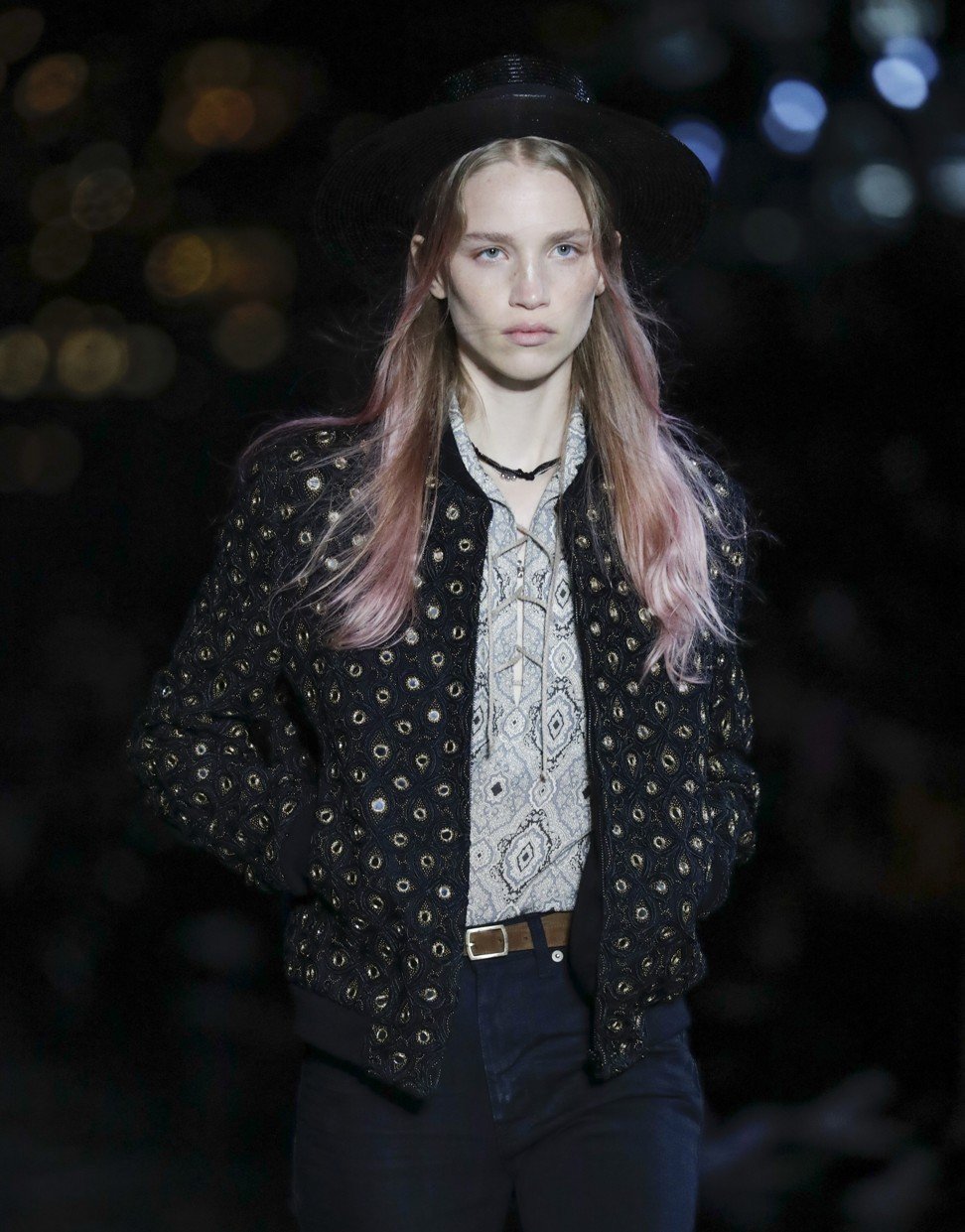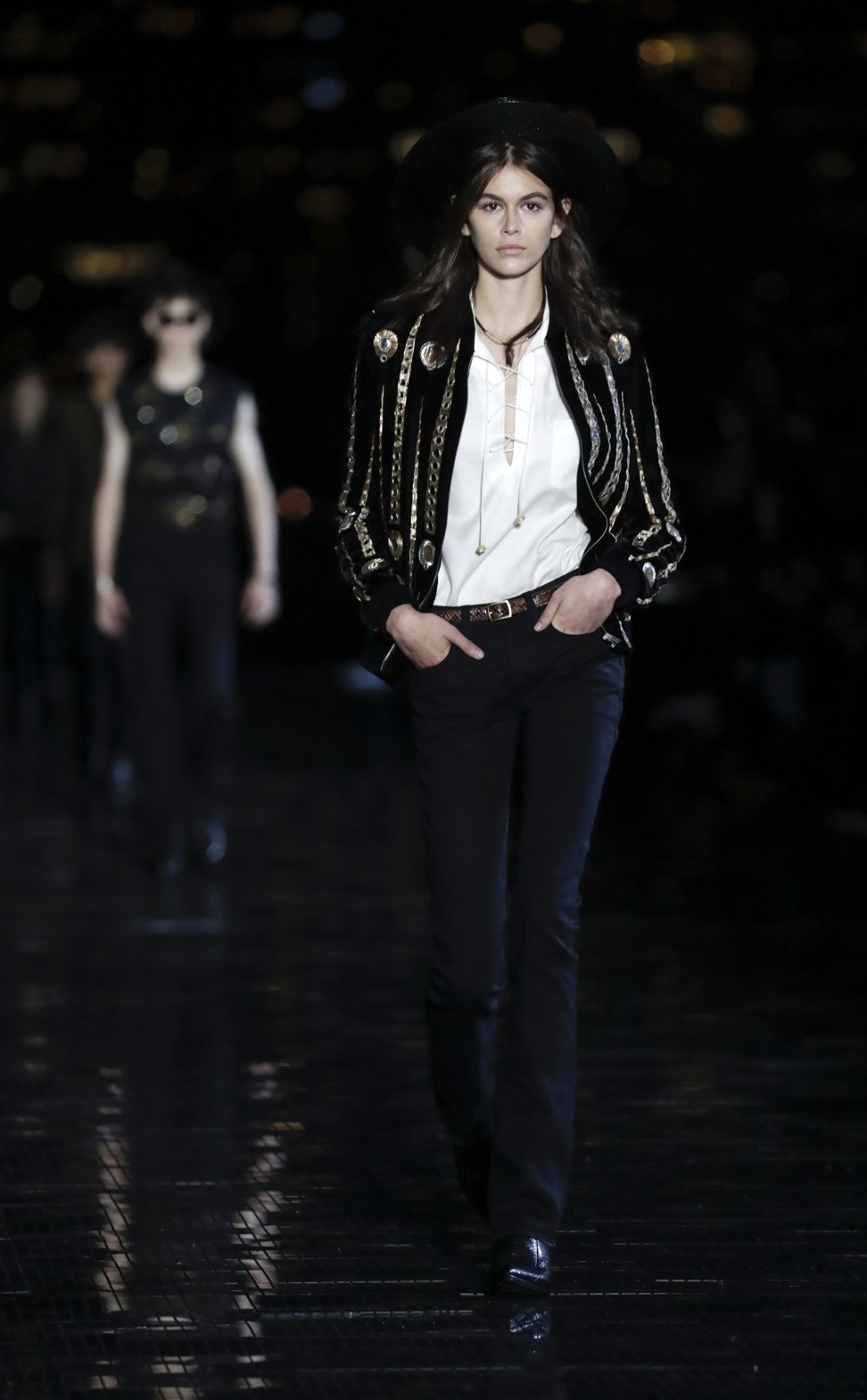 Saint Laurent sets the bar high against a sparkling Eiffel Tower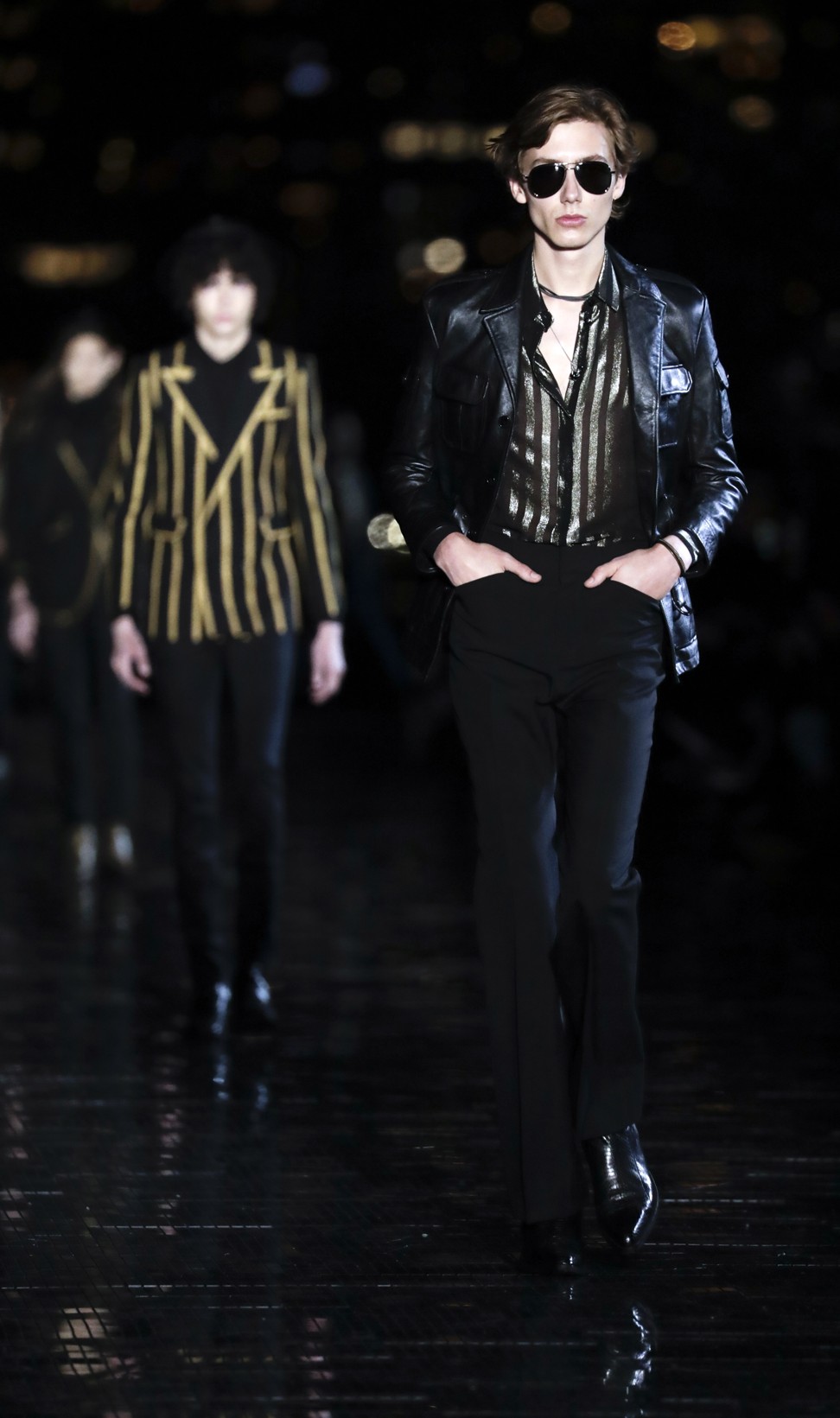 The finale came in a march of bare-chested men painted in silver glitter to go with their black disco trousers.
Vaccarello's vision, he said after the show, was indeed an urban cowboy, one fond of 1970s short jackets paired with high-waisted trousers.
Some had on killer boots in white leather and snakeskin.
There were also black hats, wide-brimmed ones, red cowboy shirts, silver belts and a lacy open weave in a long-sleeved top.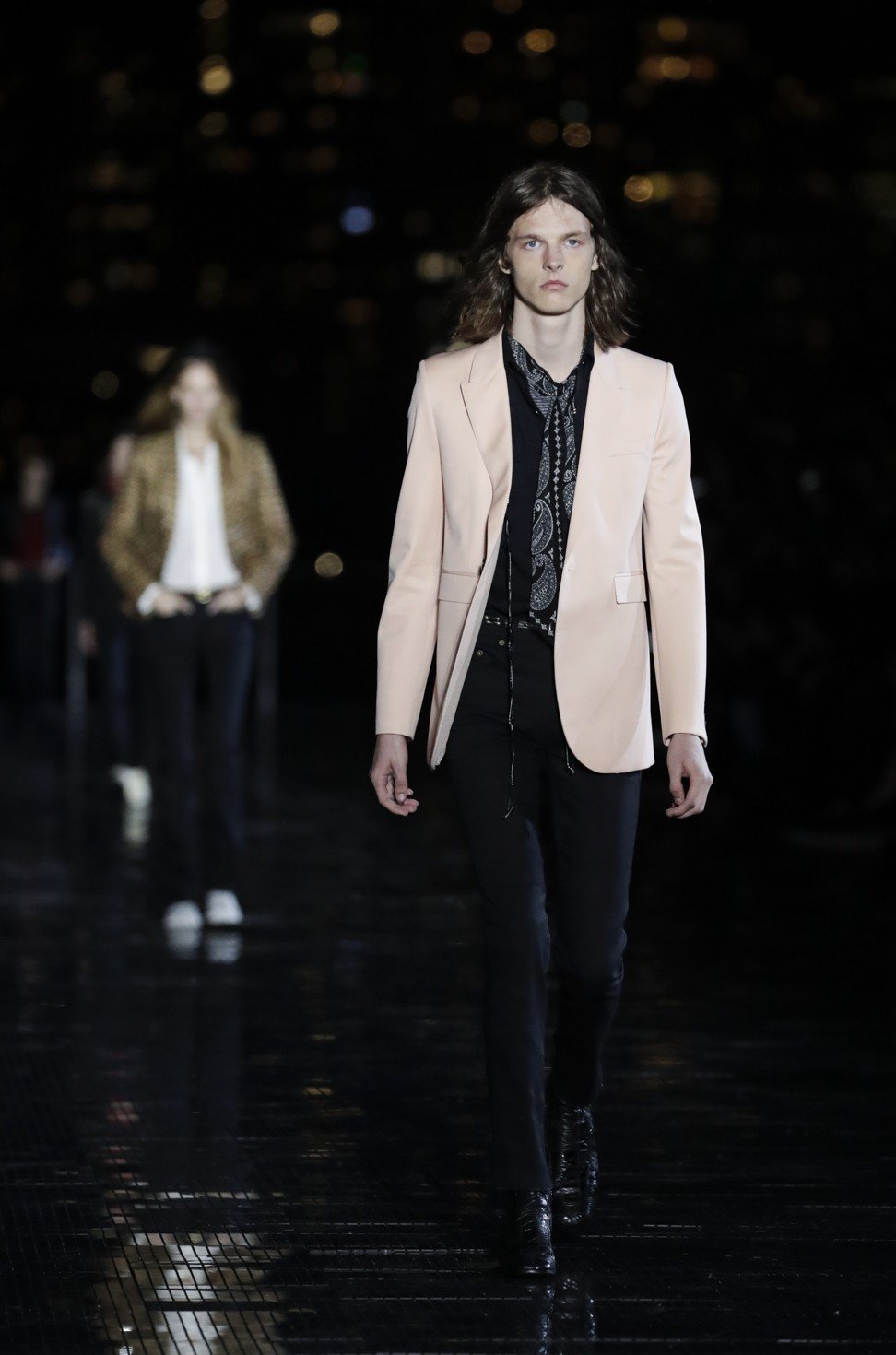 Vaccarello said: "New York is freedom, a city brimming with energy and possibilities – the perfect backdrop to frame the spirit of this menswear collection."
It was also a collection that had him crossing boundaries by putting women in the same clothes.
Saint Laurent opens second store in Ginza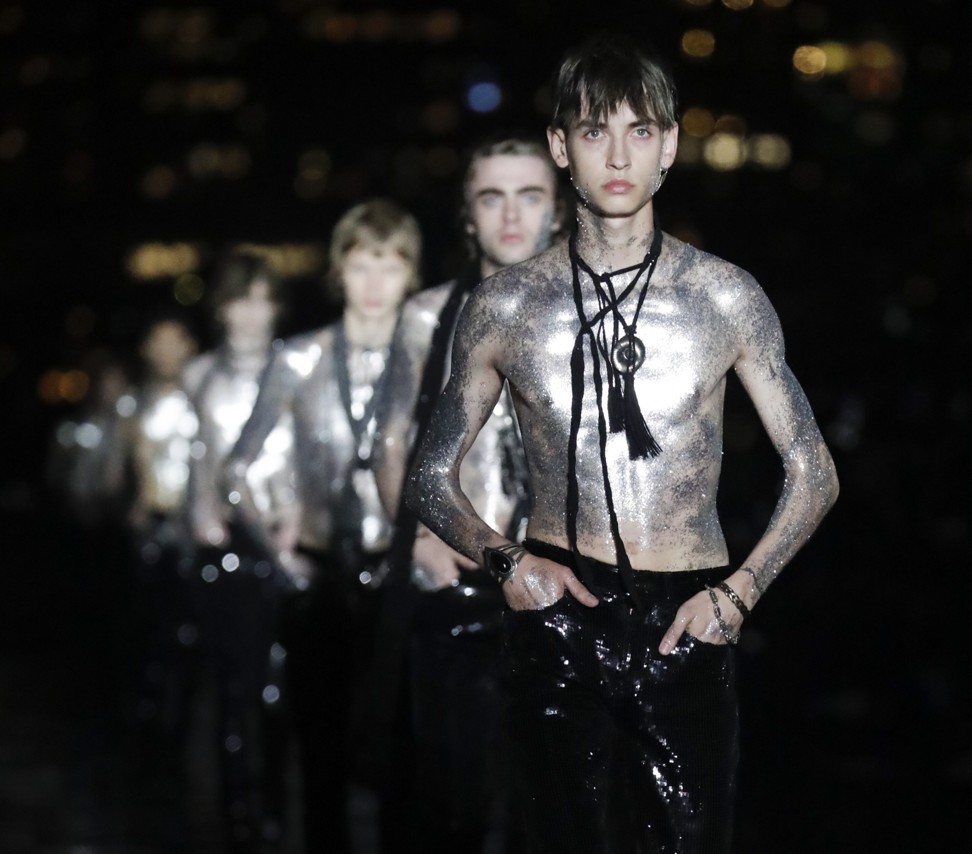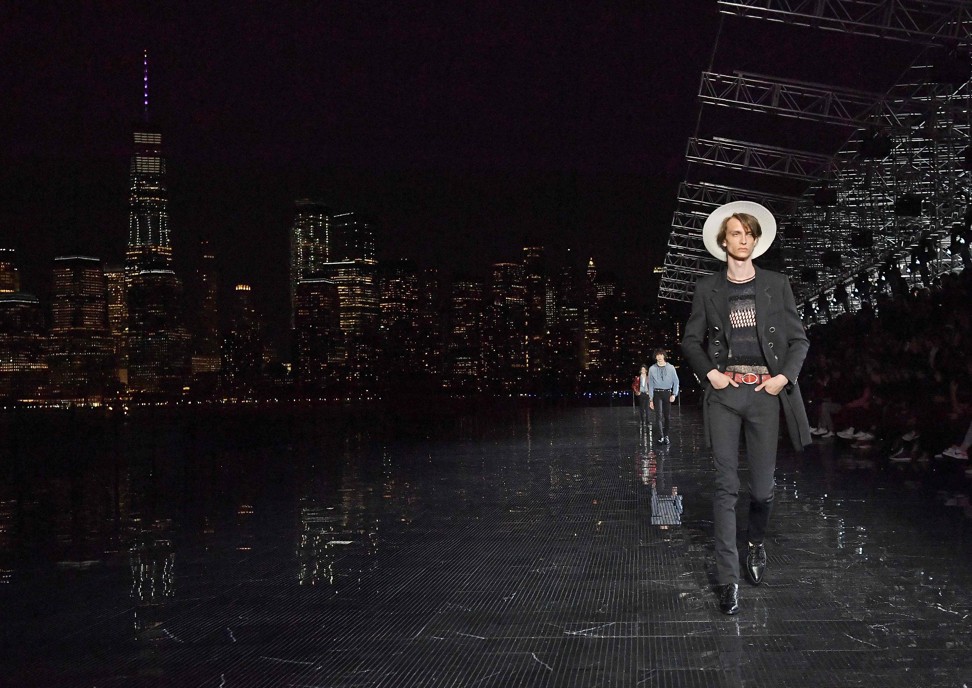 As for New Jersey, the French-based fashion powerhouse built open scaffolding to go with the shiny floor, facing guests that included Sean Lennon, David Franco and Ezra Miller (he is The Flash in Justice League) toward the inky water and New York skyline.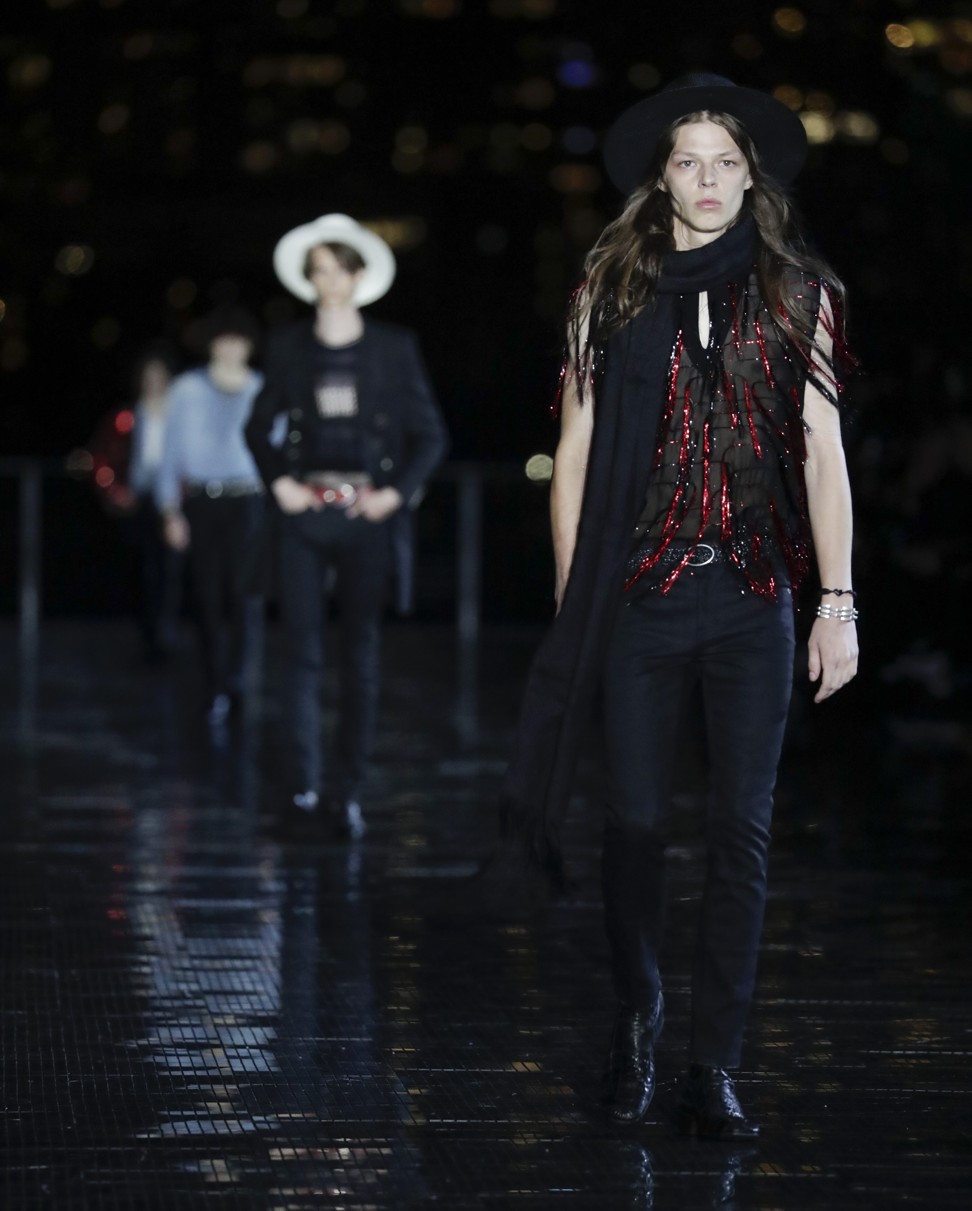 Charlotte Gainsbourg, Kate Moss, Lauryn Hill and her daughter Selah Marley were also on hand at Liberty State Park along with actors Caleb Landry Jones, Miles Heizer and Tommy Dorfman.
Want more stories like this? Sign up here. Follow STYLE on Facebook, Instagram and Twitter