In a week normally reserved for men's fashion, the June edition of Milan Fashion Week closed today with a mélange of men's and women's previews for next spring and summer.
President of the Italian national fashion chamber, Carlo Capasa, said the shift is a response to "the challenges posed by the globalised and fluid dimensions of fashion," adding that the arrival of women's collections reflects "Milan's central importance in the fashion week world."
Anchoring the 64 collections shown over four days was Milan calendar first-timer Stella McCartney and Finnish label Aalto for women, and Armani, Fendi and No. 21 for men.
Green Carpet Fashion Awards to return during Milan Fashion Week 2018
Some highlights:
____
Gorgeous Giorgio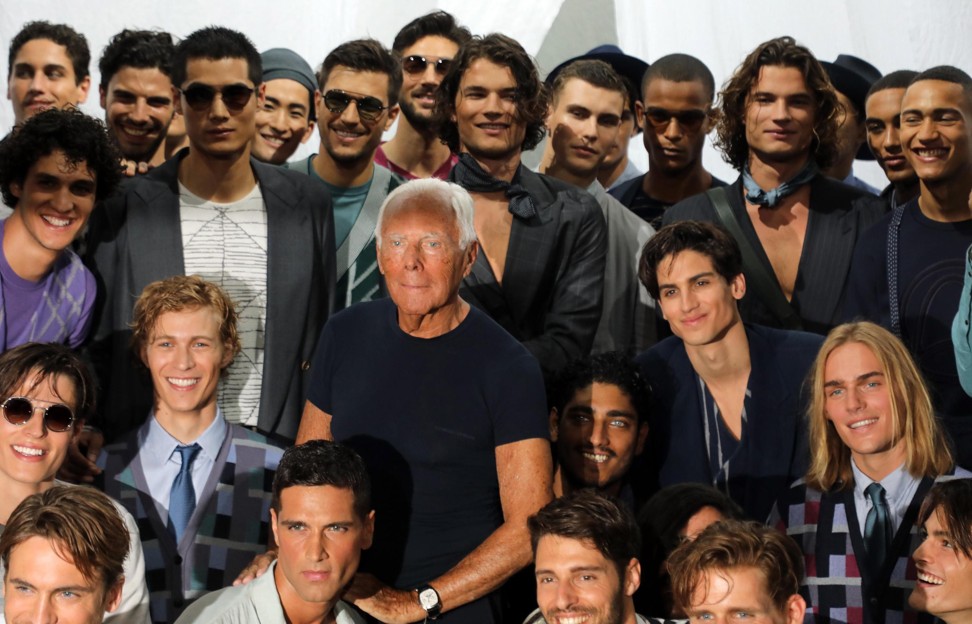 Some menswear brands gently pushed the gender envelope this season. There were short-shorts, of the kind worn by the protagonist in the Oscar-winning Italian film Call Me by Your Name, ruffled shirts (even in Gucci's absence) and jewelled necklaces.
Not so Giorgio Armani.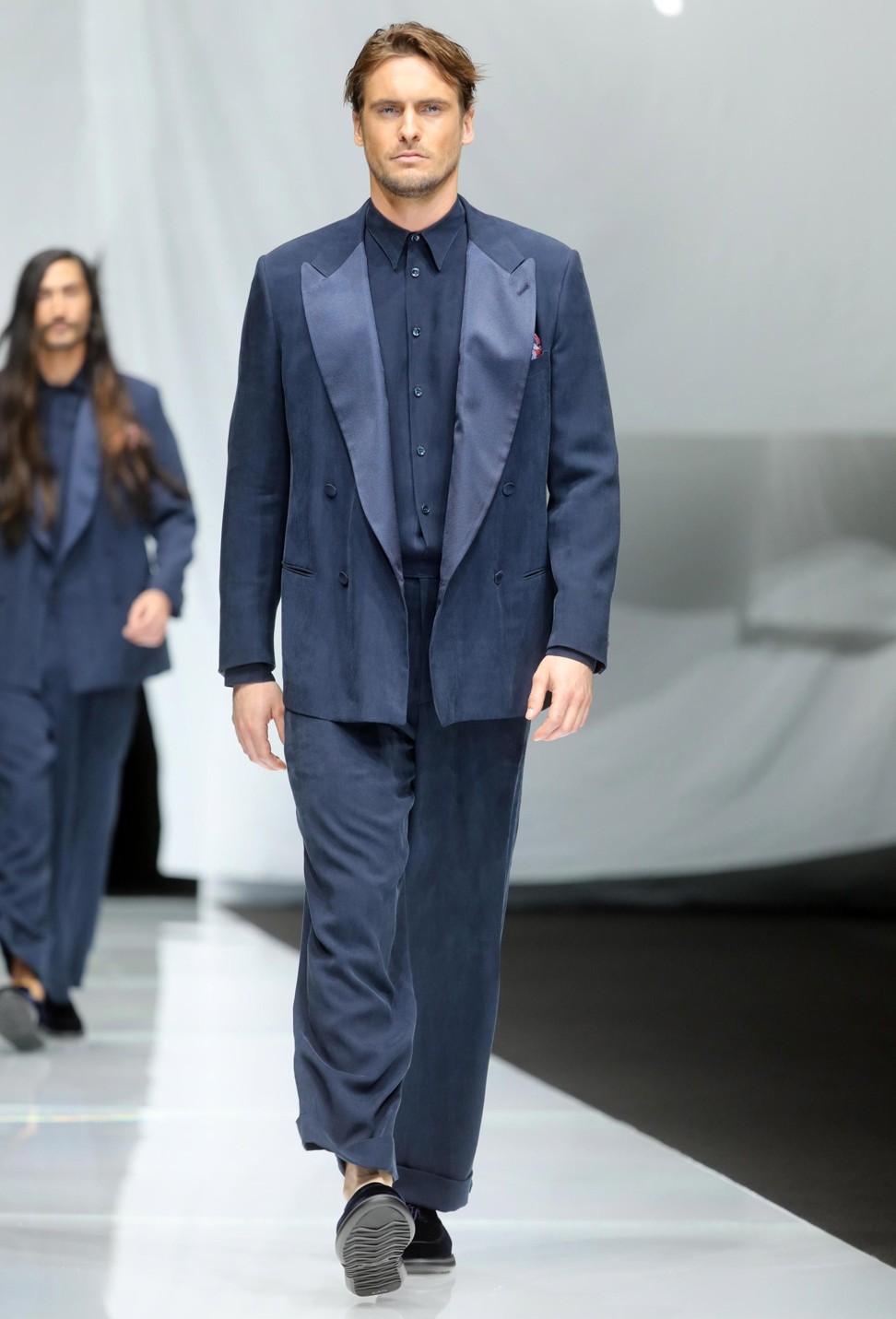 He anchored the collection in the timeless, masculine double-breasted jacket – but his was no stuffy affair. More formal versions had wide-notched lapels in fabrics, while washed-out linen numbers had a softness that suggested an evening seaside stroll, and sportier iterations came in printed silk.
Armani said he aimed to democratise the formal wardrobe staple, making it "wearable, and accessible to everyone".
Milan Fashion Week: Dolce & Gabbana sends drones down the runway
Trousers were mostly wide-legged and always cuffed. Shorts fell loosely to the knee.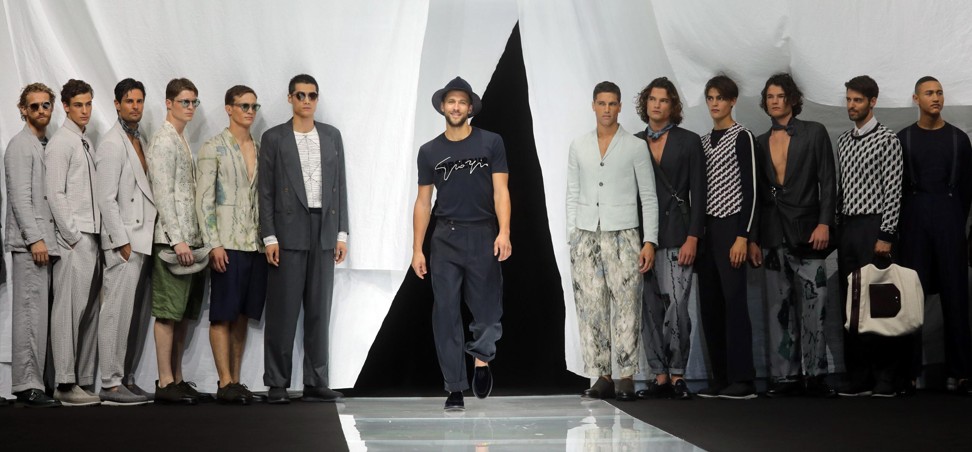 While Armani showed what may have been the only tie on Milan runways this season – and just one – he also sent well-toned models down the runway bare-chested beneath the jackets.
Many of the looks were finished with a gaucho-style hat that matched the ruggedness of a pair of jacketless looks with weathered leather vests over black T-shirts. Denim was light blue and soft in pleated trousers with matching cropped jackets or collarless shirts.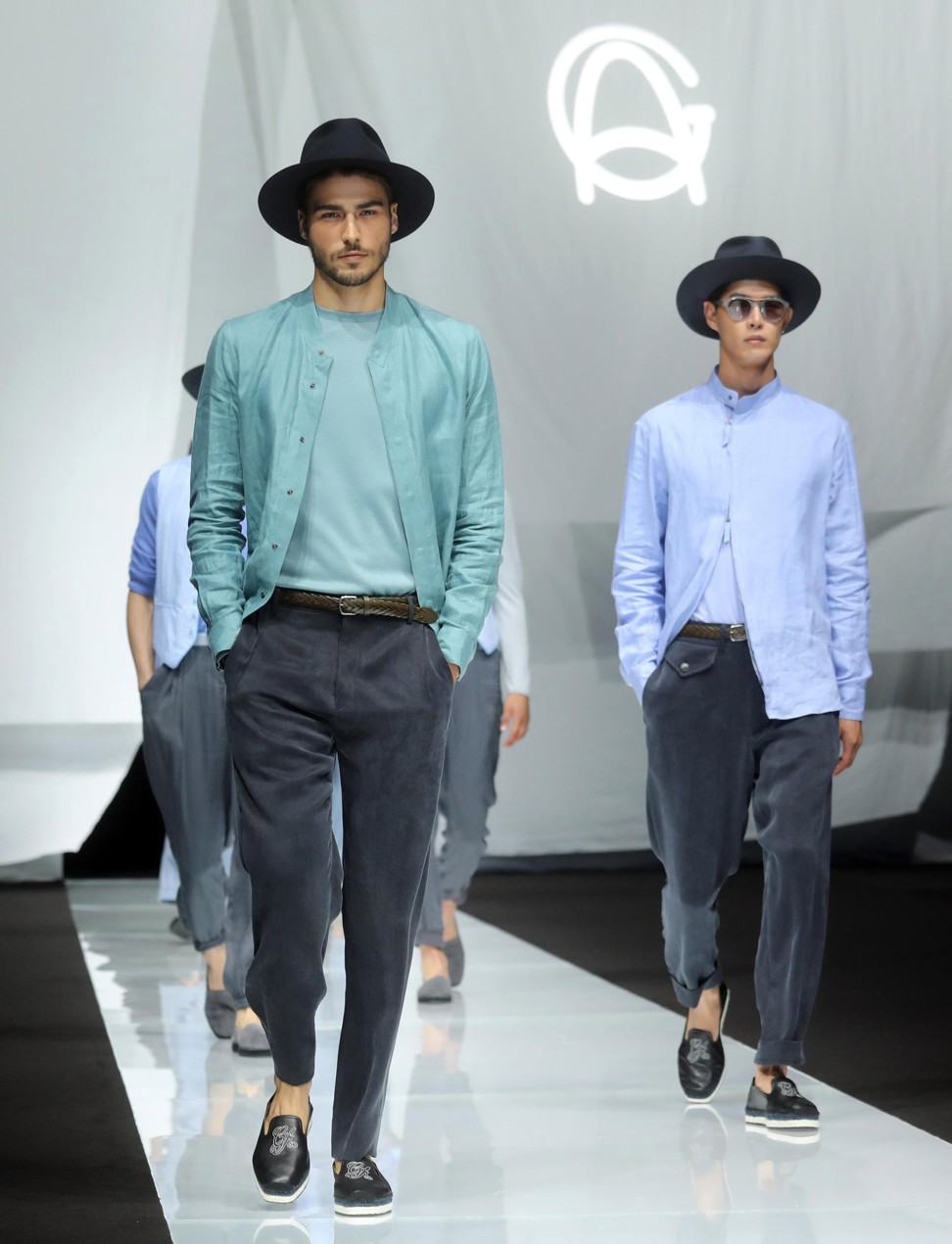 "It is very difficult to talk about the future of male elegance, especially if I see my things near others completely different and totally far from this type of elegance," Armani said backstage.
Paul Andrew makes elegant Ferragamo debut at Milan Fashion Week
With fashion living a moment of logo-mania, Armani also restored a gently curved version of the GA logo from the archives. The 83-year-old designer closed the show with a plain dark T-shirt with the Giorgio signature overtop "Gorgeous" in block letters, reminiscent of a 1982 Time Magazine cover "Giorgio's Gorgeous Style".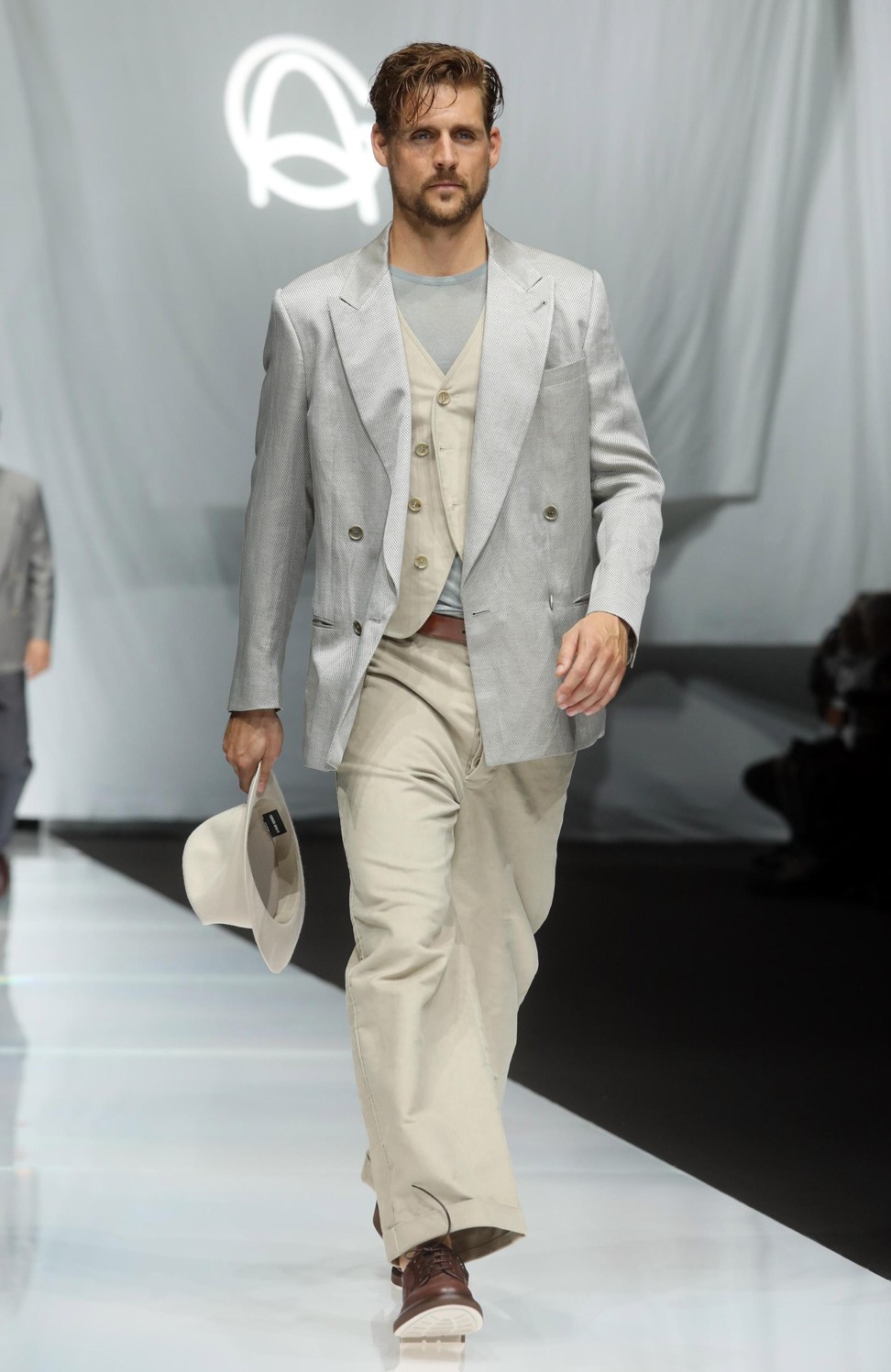 "Everyone calls me Mr Armani. But at my age it is better to show familiarity. So, call me Giorgio."
____
Fendi's contrast
Fendi took an elegant dive into wardrobe staples this season, with a playful twist on anagrams.
Led by Gigi Hadid, next-gen supermodels show women are in charge at Milan Fashion Week
Silvia Venturini Fendi collaborated with Italian artist Nico Vascellari on motifs for this collection that also indulged in anagram play with Roma-Amor, Fendi-Fiend as prints and graphic T-shirt elements.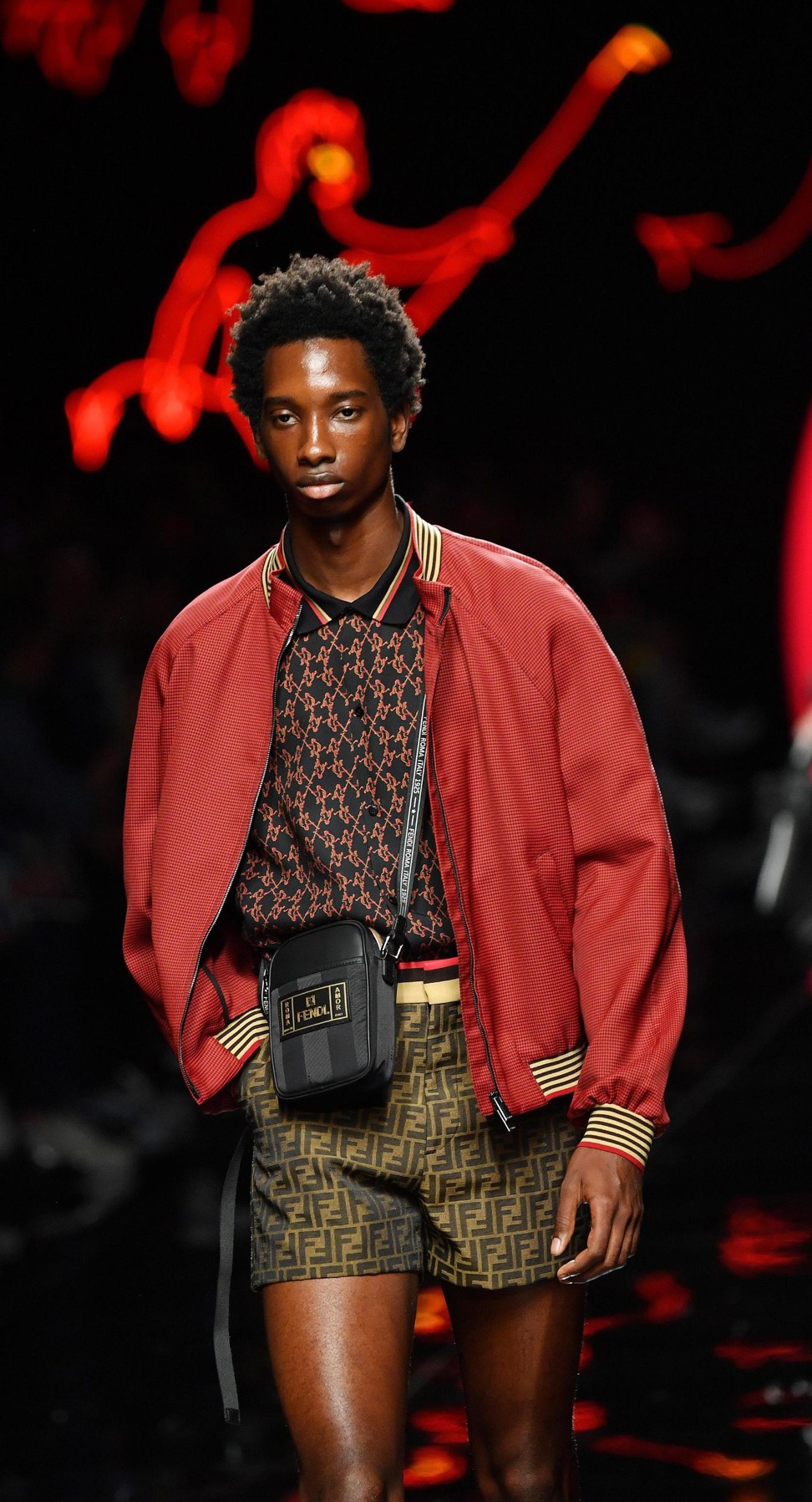 To illustrate intrinsic duality, Vascellari created patterns out of FF-tongued snakes, clawed frogs and horned demons. The colour palette was dark with undertones of fiendish red, or the classic Fendi brown-and-gold combo.
Mesh suit jackets gave an edge to polo shirts and straight trousers with sporty striped detailing down the sides. Leather anoraks were perforated, worn over the double-F-logo knitwear. Suit jackets were paired with short-shorts styled from the trousers. But there were also knee-length skorts – a mix of shorts with a skirt – for anyone looking for a kilt alternative, worn with a paper-thin transparent shirt with diagonal stripes.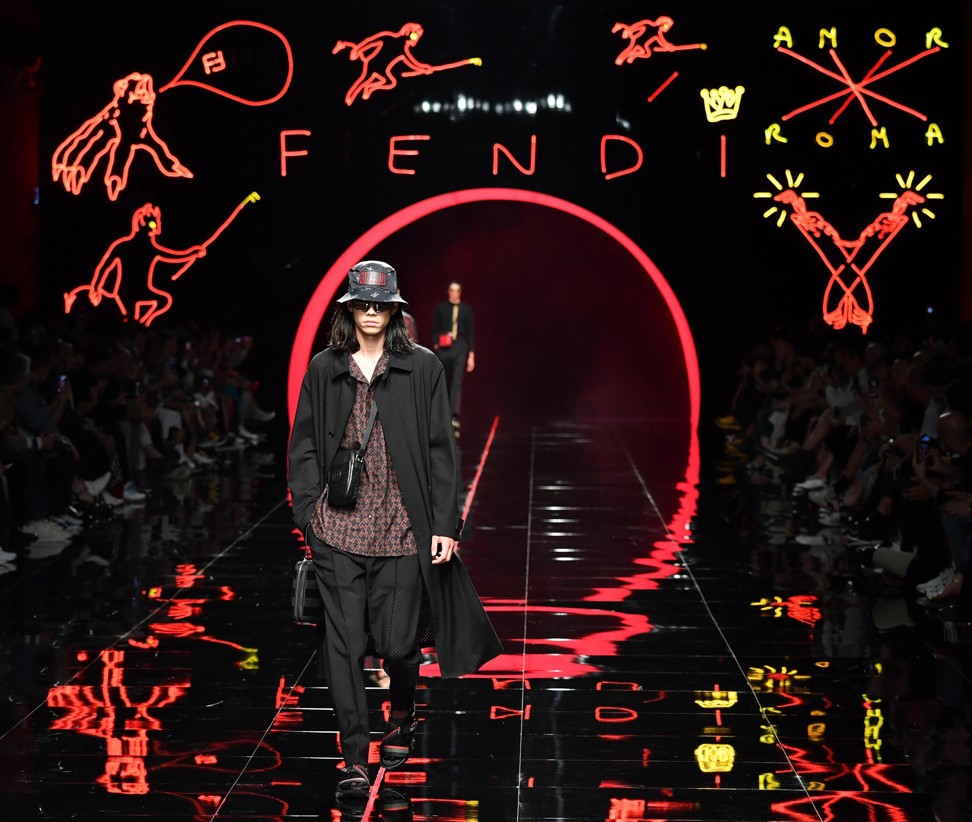 The looks were finished with rain hats, oblong rimless sunglasses, sling-back moccasins or running sandals and accessories such as flat passport holders and the trademark Fendi Peek-a-boo bag.
Milan Fashion Week: Gucci creates buzz with baby dragons, snakes, and replica heads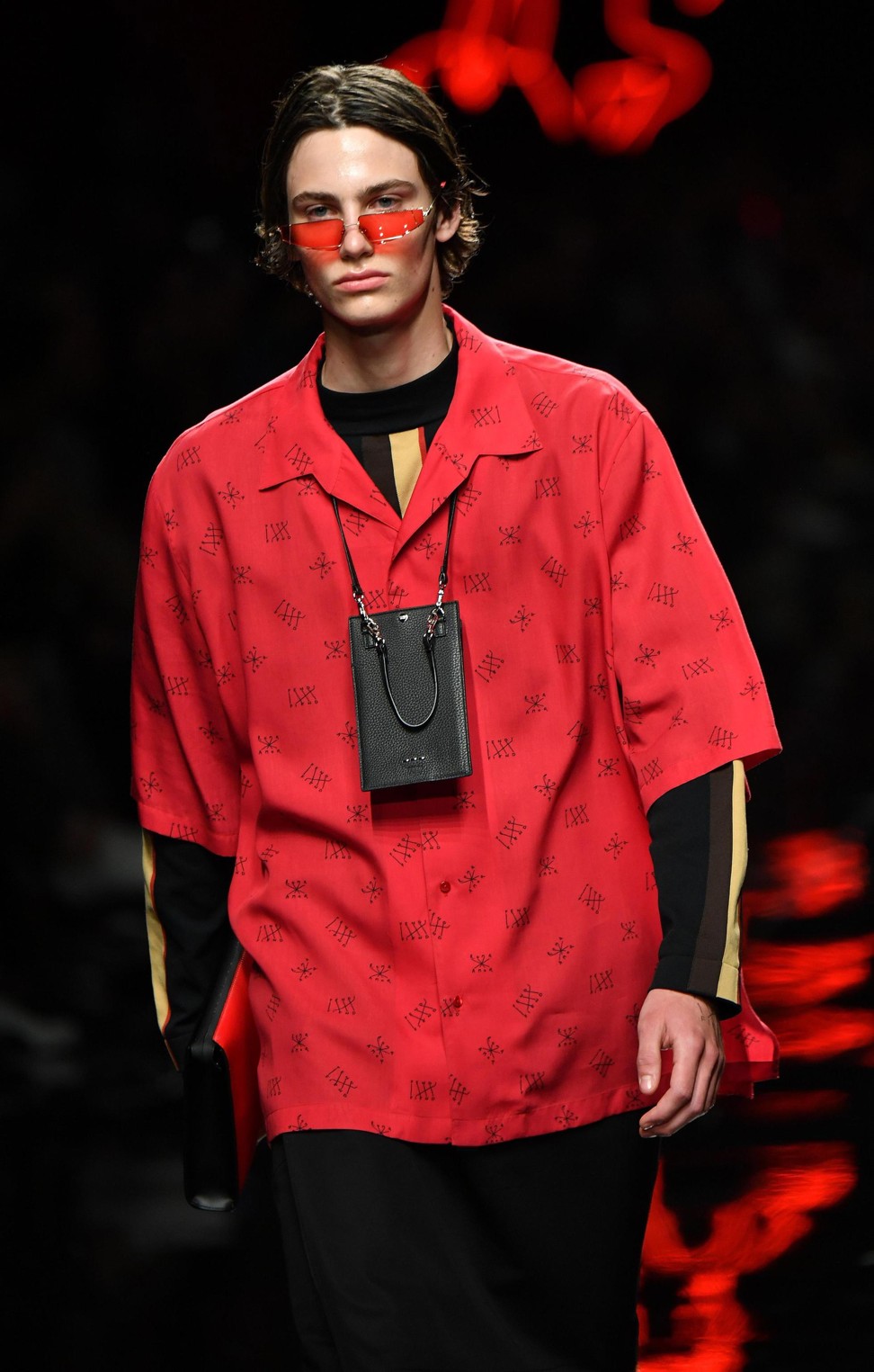 "I like to work with things that seem different," Venturini Fendi said. "The differences need to find a point of conjunction."
___
Relaxed tailoring at N.21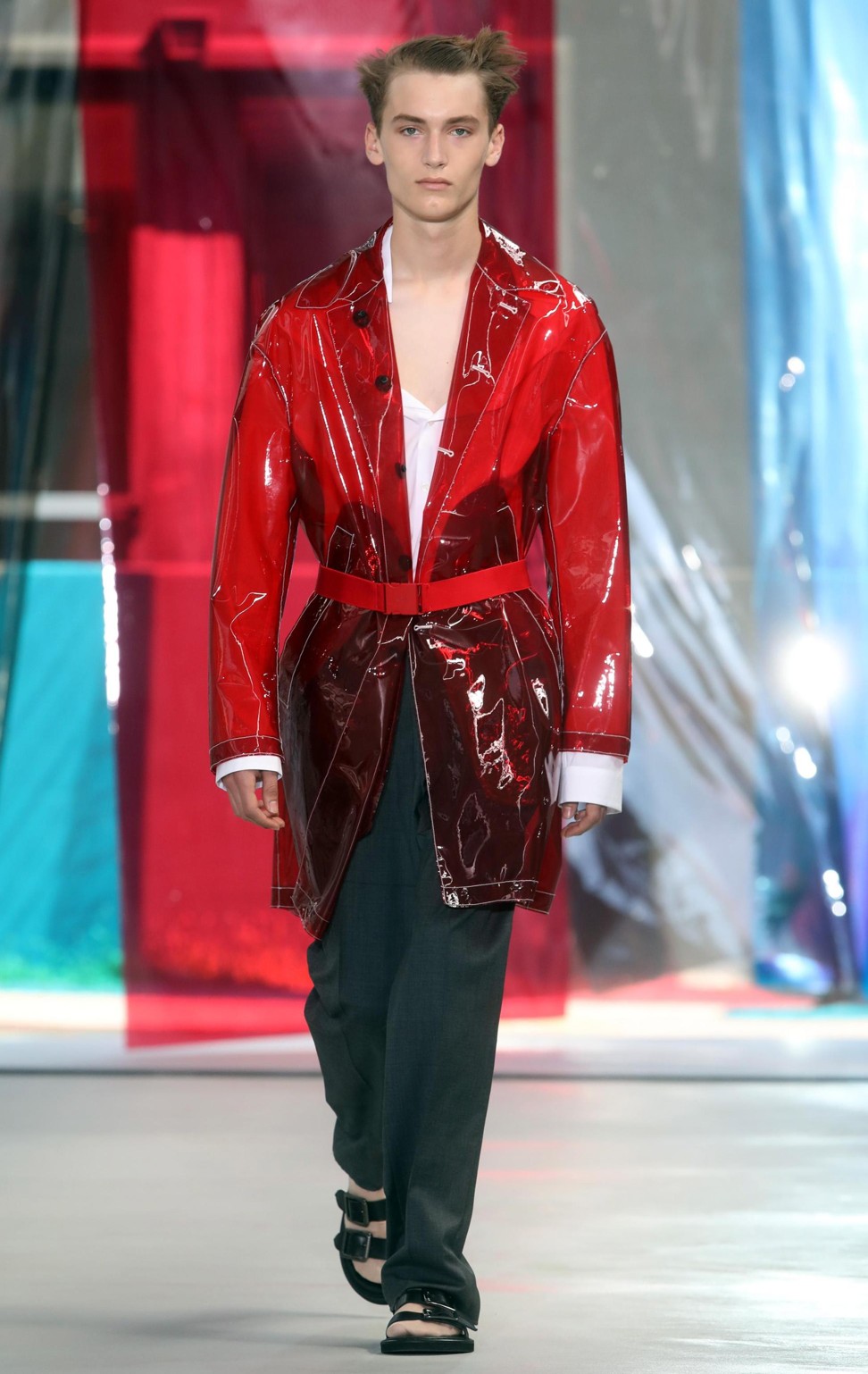 Alessandro Dell'Acqua has had it with streetwear. His looks for N.21 revived the suit jacket – not as strictly formal wear, but as something more relaxed.
Moncler to unveil monthly 'Genius' series at Milan Fashion Week
"Young people have lost the habit of wearing a jacket, and we need to get them used to not dressing only in sweatshirts and bombers," the designer said. "It is good to bring them back to seeing a certain type of fashion."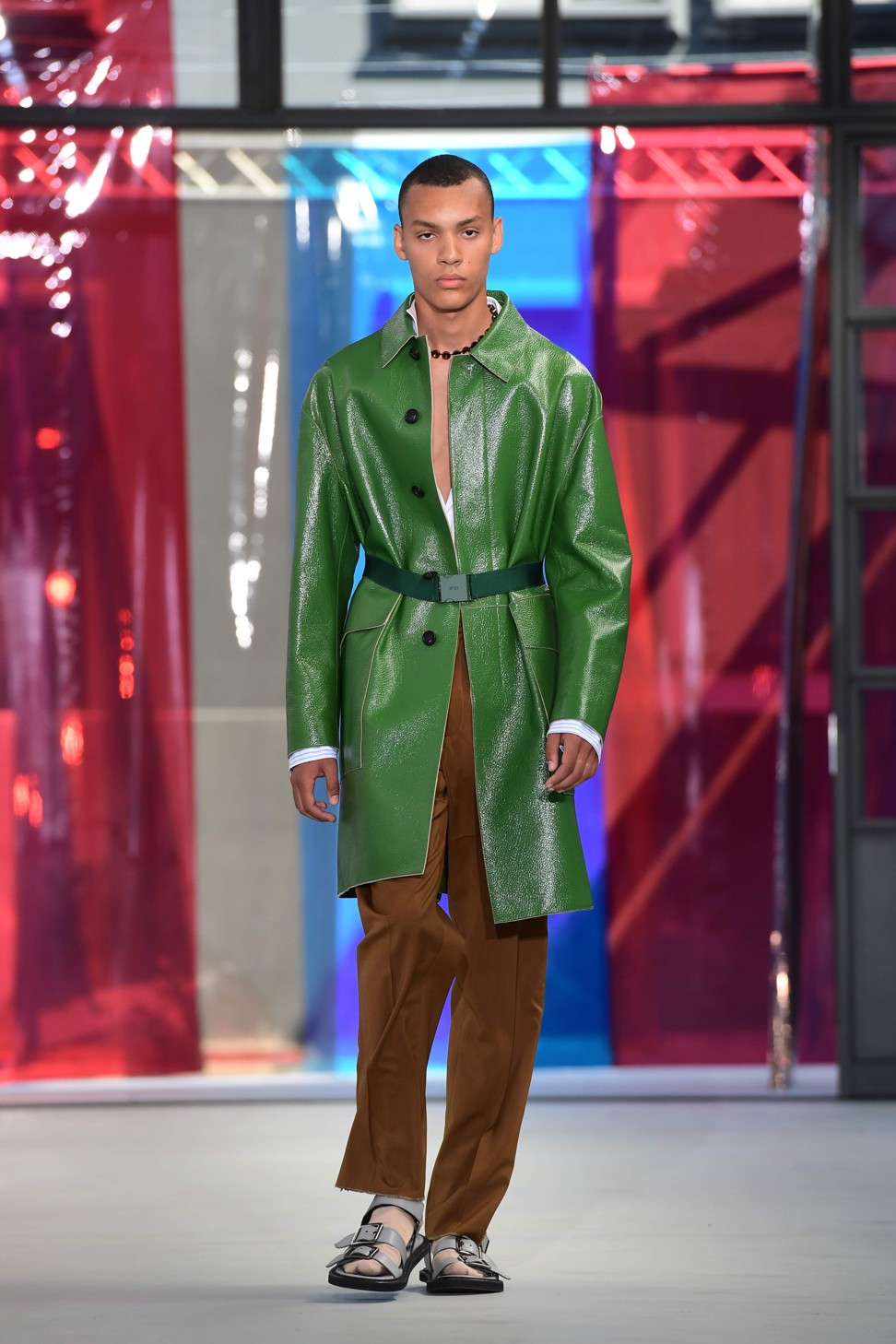 The slightly dishevelled urban looks had a sense of morning-after debauchery. Shirts were opened to the chest under unlined double-breasted jackets worn with thigh-bearing shorts. Asymmetrical knitwear had an off-shoulder feel. A jewelled necklace with a masculine suit gave a glam, come-what-may attitude.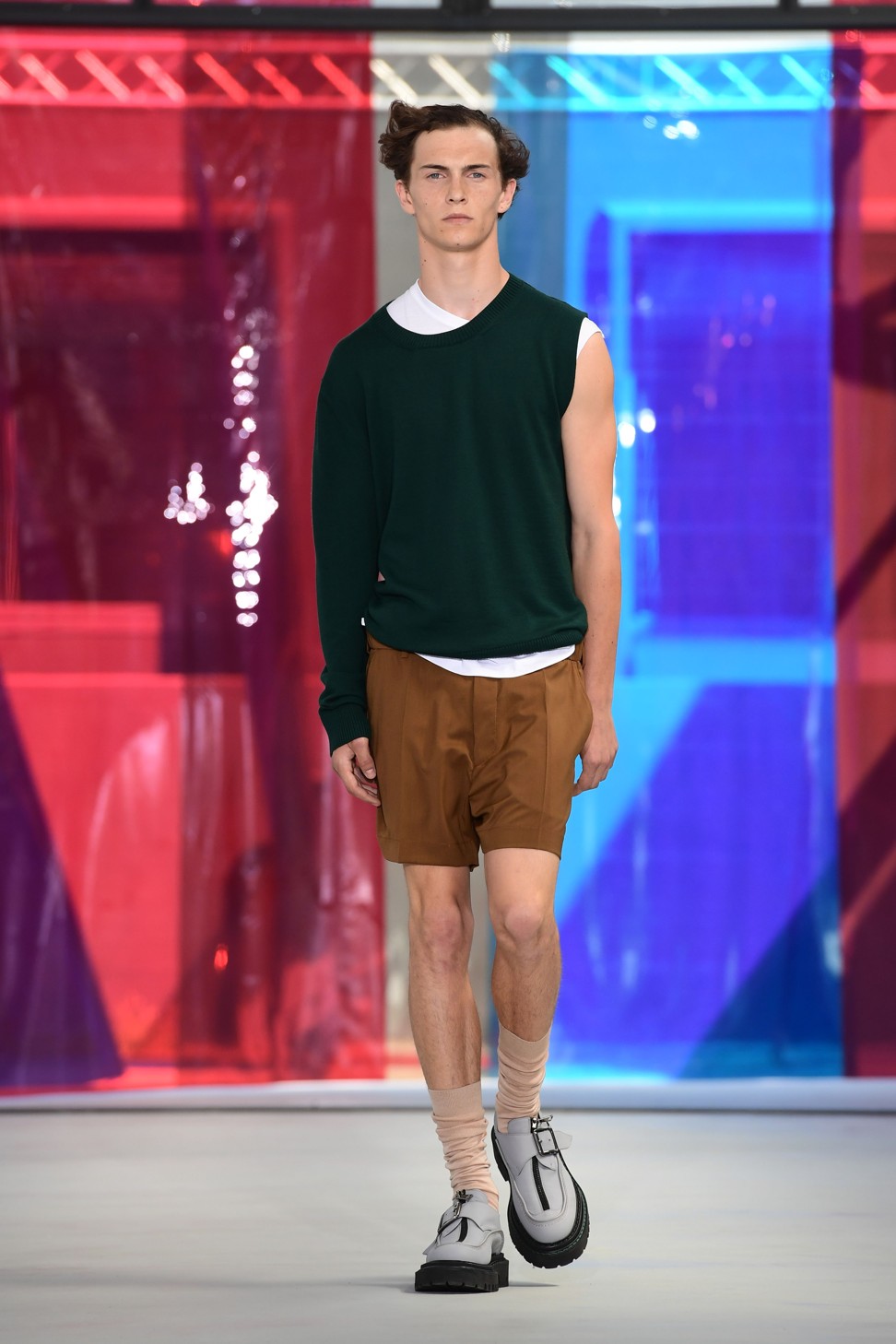 The collection also had flashes of colour in PVC trench coats, shorts with longer under-layers and pouches that strap on the waist or hang around the neck. Sandals and thick-soled shoes were worn with slouchy camel-coloured socks.
___
Aalto's looks for strong women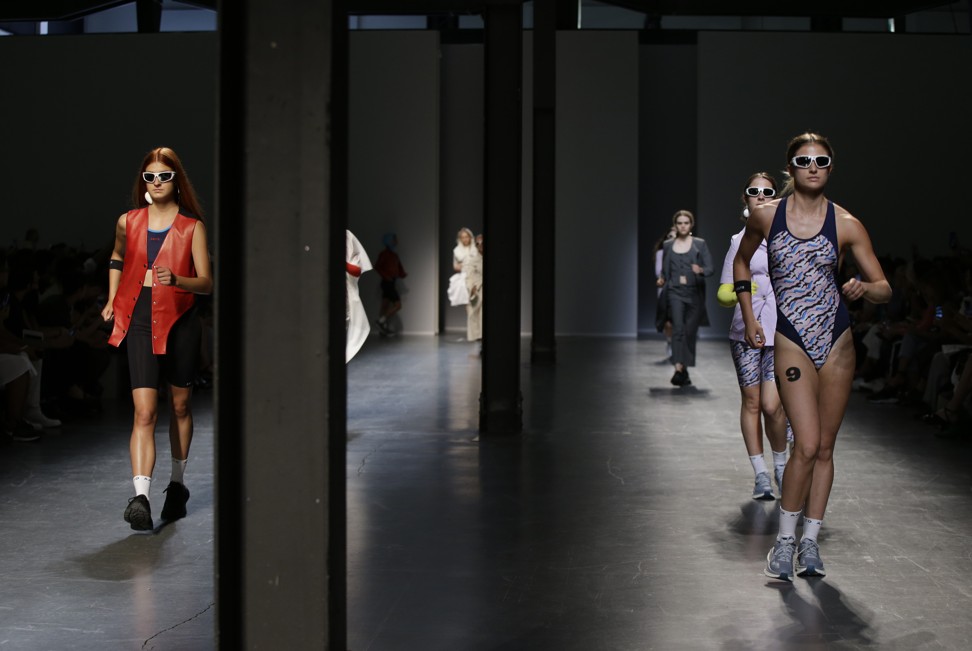 Finnish designer Tuomas Merikoski showed he really understands women, and how they move. Models for his four-year-old Aalto brand were speed-walking down the runway, in the manner of someone racing to an appointment, to catch a train, or to pick up a child from school.
Milan Fashion Week: Brands back 'Time for change'
Merikoski, former head of menswear at Givenchy, said the collection is about "strength of the womanhood."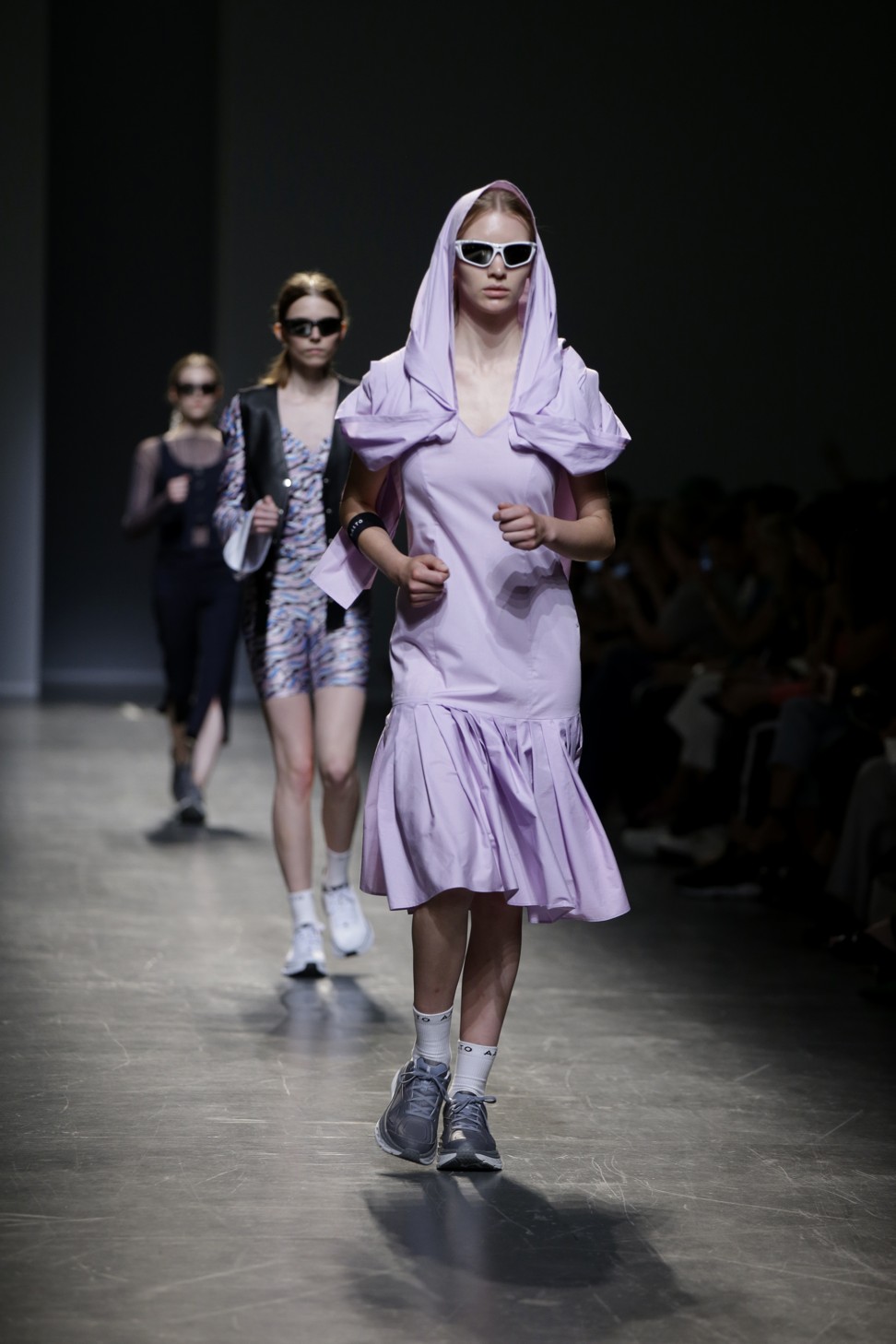 The looks mixed athletic touches with classical elements and a feminist spirit.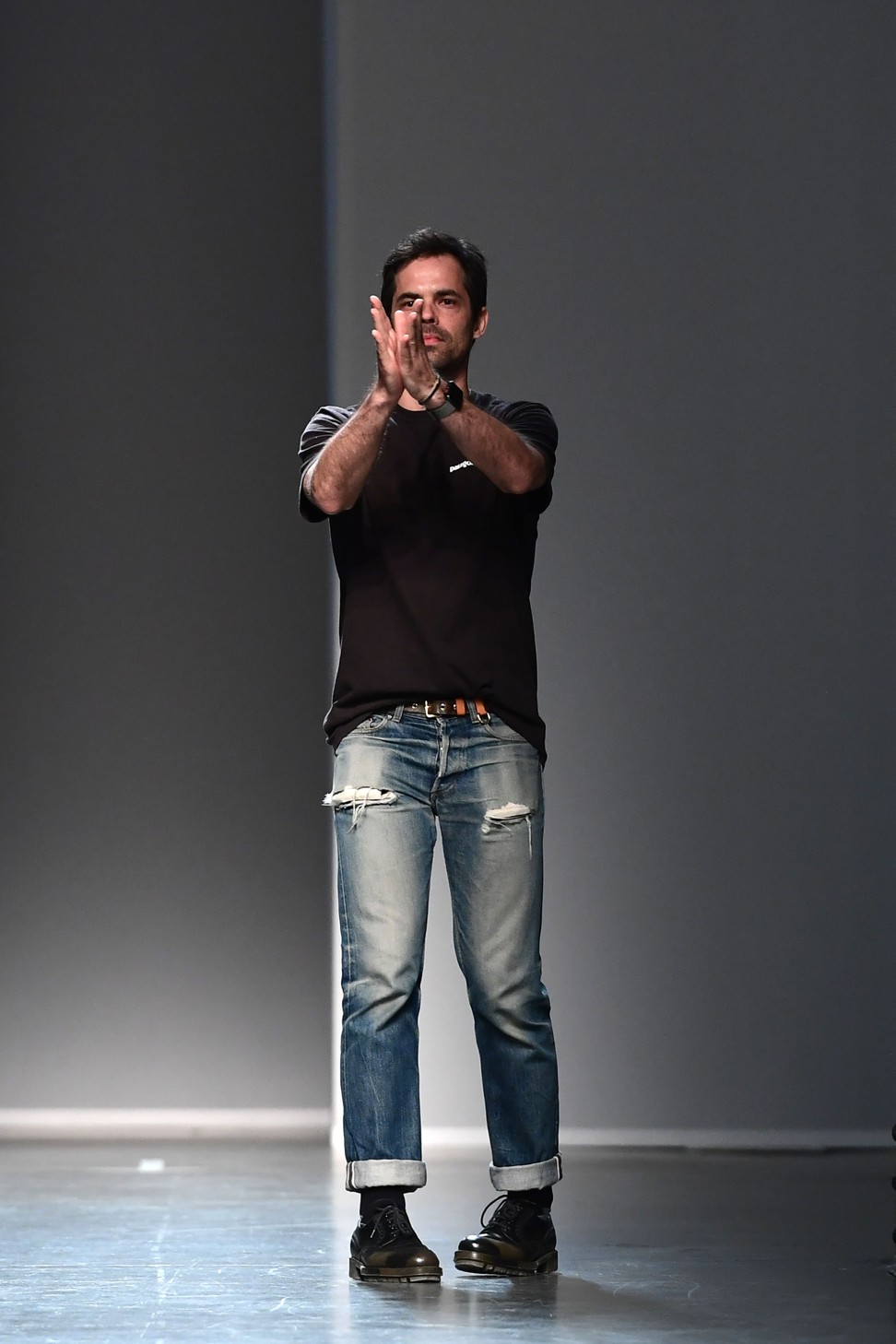 The Aalto feminist moves with ease in a long shirt dress in a wavy print, or a clingy, crinkly yellow tube dress worn with a sea-foam green windbreaker around the waist. A lavender cotton dress with a ruffled hem has a hood made from a draping technique from his native Finland for a traditional touch.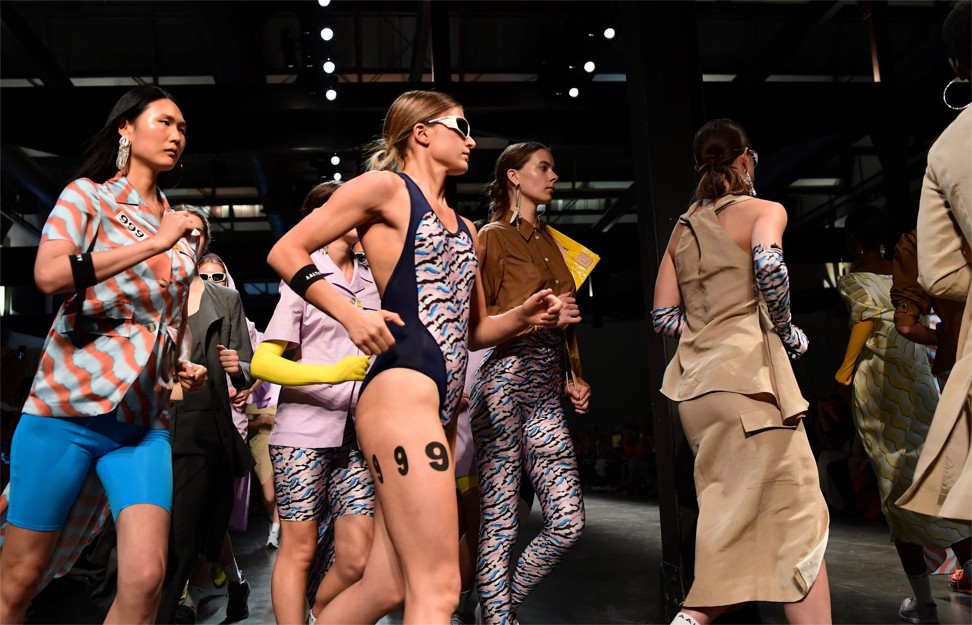 Many of the garments carry patches with the number 999 – meant to be a racing number but also a sign of good luck.
The collection "is about mixing old traditional wrinkly fabrics to something technical and really putting them together in a really modern way and very dynamic, for strong women", he said.
Space looks by Ih Nom Uh Nit
A post shared by IH NOM UH NIT (@ihnomuhnit) on Jun 14, 2018 at 7:54am PDT
The Milan debut by European-based luxury streetwear brand Ih Nom Uh Nit – meaning "no name" – was as much an art installation as a runway show.
Adventurous Armani, fanciful Fendi close Milan Fashion Week
The sci-fi inspired looks included glittery suits worthy of a David Bowie ground-control moment, and diaphanous jumpsuits. Mission countdowns played in the background and an astronaut's suit was strewn on a sandpit nearby.
The 28-year-old American designer behind the Paris- and Bologna-based brand, Chaz Jordan, said the collection is aimed at the coveted 18-25 demographic.
"The goal is to go from day to night, from T-shirts to fine tailoring in leather pants and a leather jacket," Jordan said.
The fashion house has grown a celebrity following in its four seasons, including Jay-Z, James Harden, Beyoncé and Dakota Johnson. Kailand Wonder, the 17-year-old son of Stevie Wonder, was backstage, just days after walking the runway for Dolce & Gabbana.
___
Stella McCartney brings sustainable message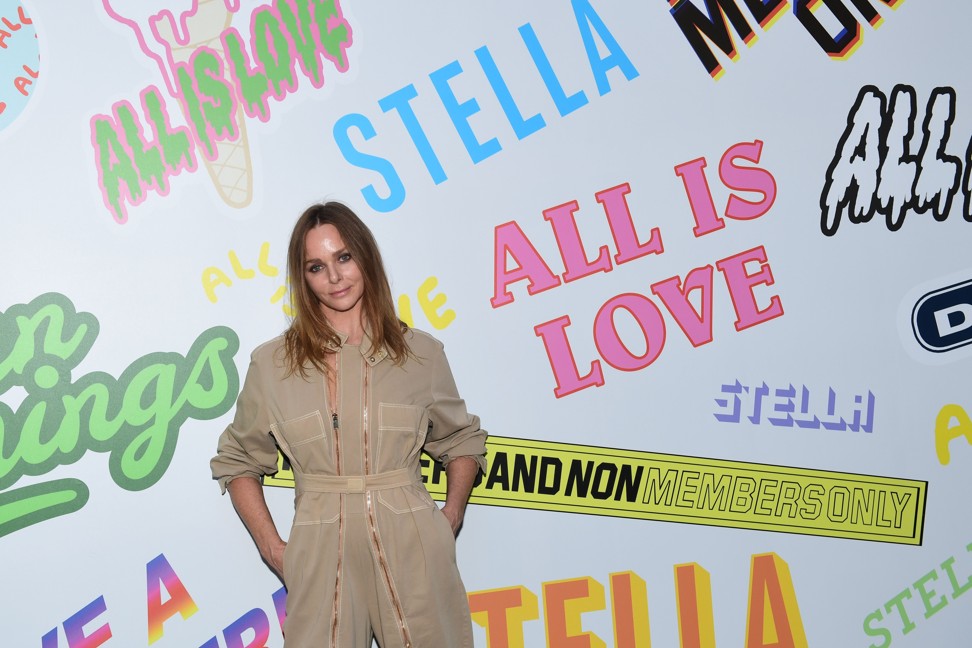 The queen of fashion sustainability, Stella McCartney, closed fashion week with a garden party to show off her combined men's and women's collections.
Models in the "playful bohemian looks" sipped on cocktails and were the first to take to the dance floor.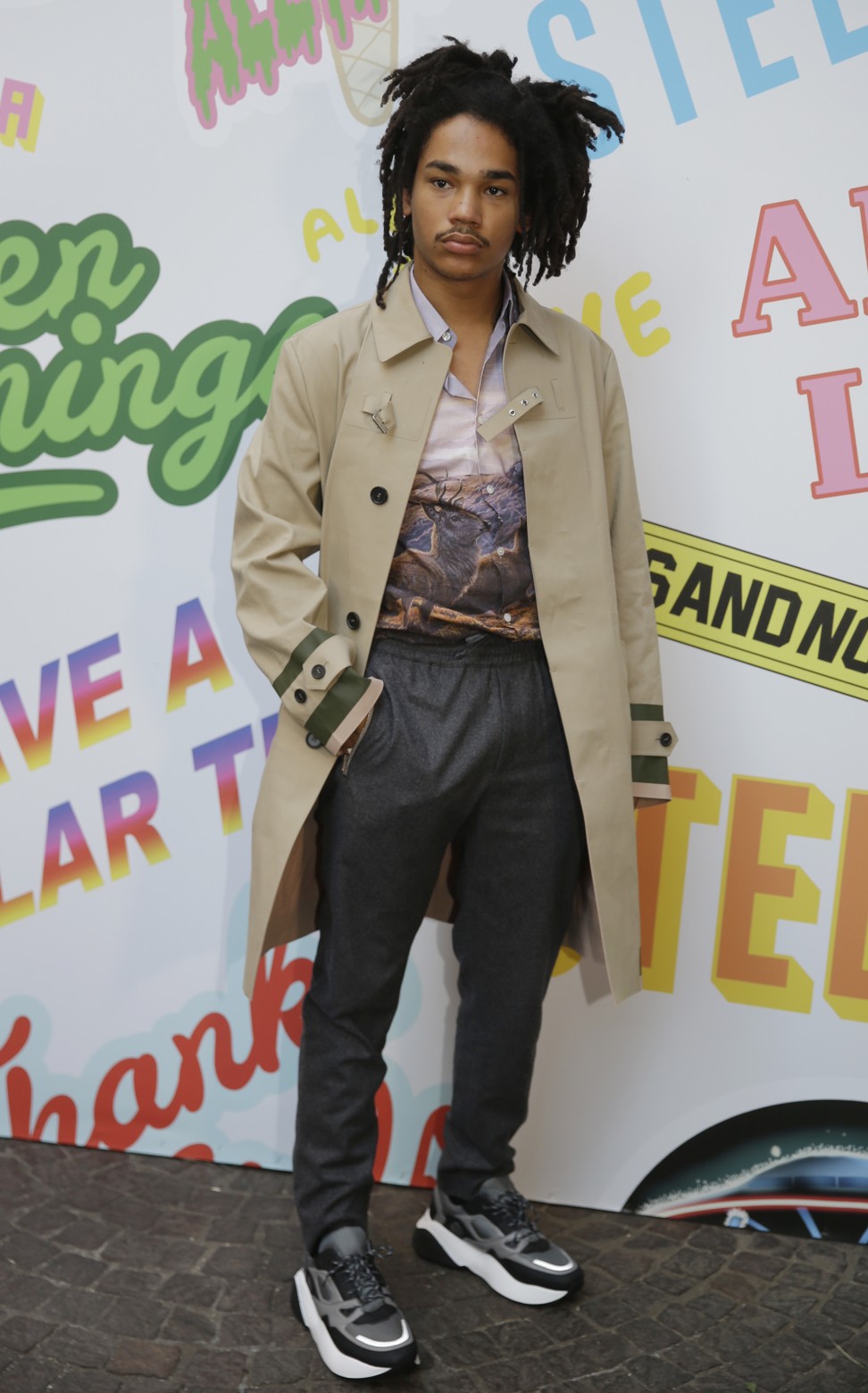 One female model twirled prettily in pale pink fringe mini dress with a racing back, while a male model in a military-style dark three-quarters jacket and trousers with gold striping tucked into a Campari cocktail.
Tomas Maier gives a youthful edge to Bottega Veneta collection
Nearby, McCartney said she has worked hard to make sustainability integral to her collections, and hopes that more designers – and consumers – get on board.
"The consumer is critical ... I am also a consumer in how I eat, how I live my life. I think people need to bring it to the fashion conversation. We are the second most harmful industry in the world. We have to take that seriously," she said.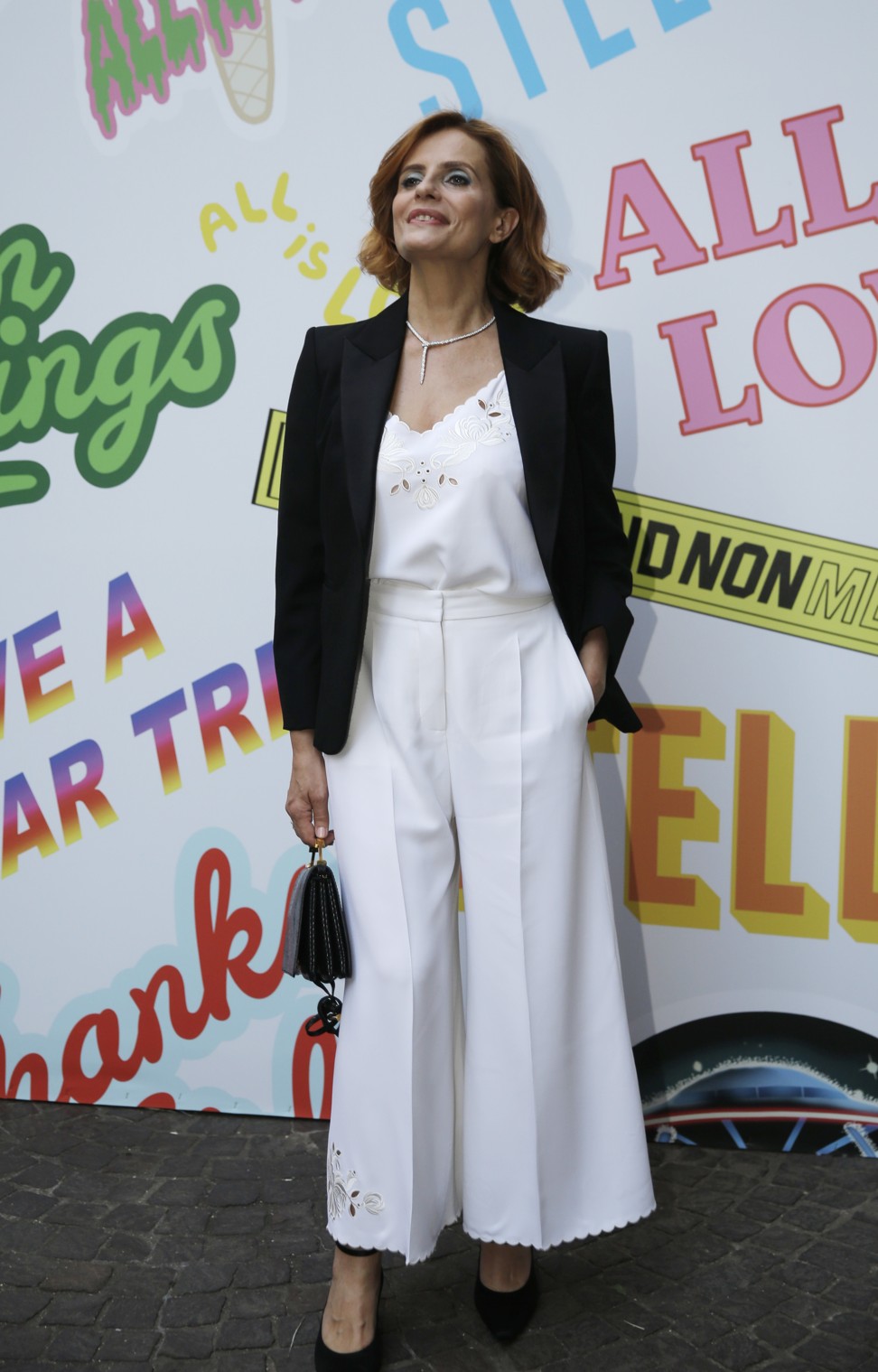 "On the one side, I want to create a product where people have no idea that this isn't a PVC shoe, that this is an organic cotton because it looks so stylish and it has the same quality of manufacture," she said, pointing to her pumps and jumpsuit. "But at the same time it is a mindful approach. "
No fur, no foul: Stella McCartney's eco-friendly fashion proves that tenacity pays off
McCartney said a persistent demand for sustainability drove her into menswear several seasons ago – with men asking to have a tailored collection that reflected ethical values.
"I sort of digested that for many, many years and it never felt like the right time until one day, I said, 'hey let's do that'."
Want more stories like this? Sign up here. Follow STYLE on Facebook, Instagram and Twitter