Fashion's designer of the moment Virgil Abloh channelled actor James Dean and graffiti legend Dondi White at his Off-White Paris show yesterday.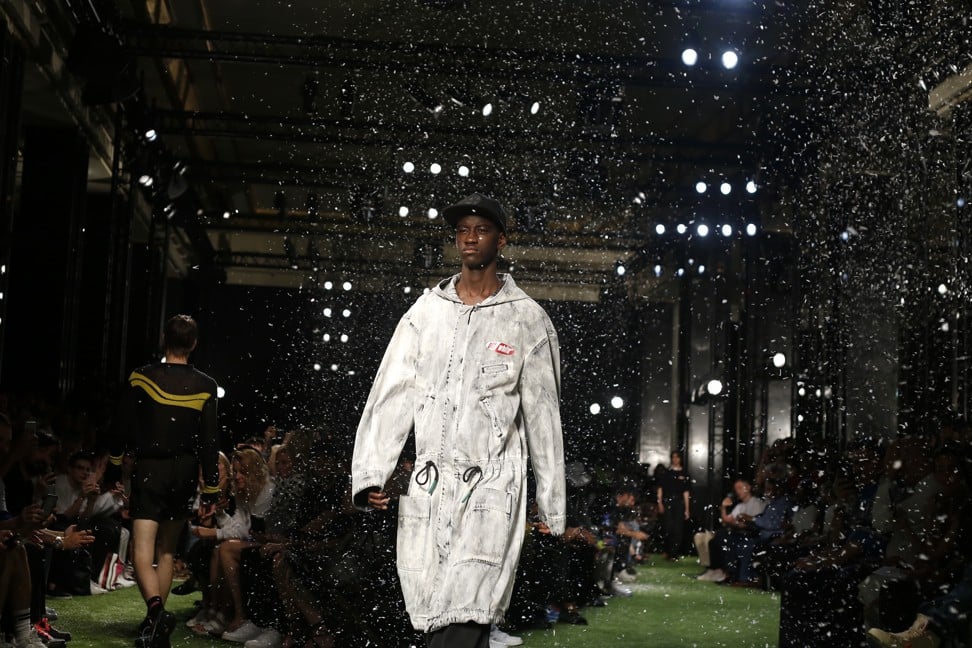 The American creator's hype machine pretty much hijacked the first three days of Paris Men's Fashion Week, with Kanye West's former sidekick and muse about to make his debut at the helm of Louis Vuitton today.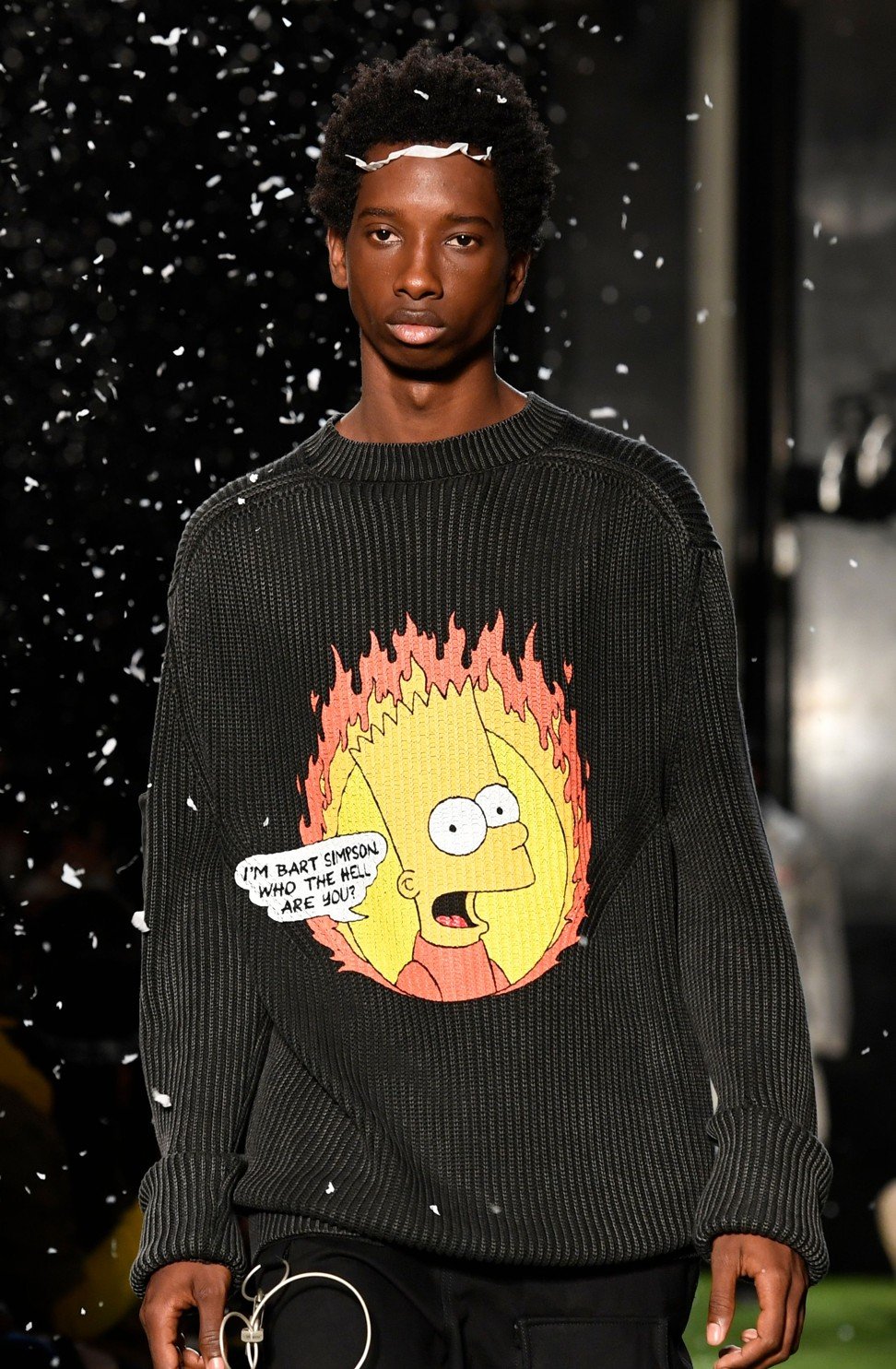 But first Abloh rolled out his own Off-White label's spring summer collection, which he said was inspired by "those crazy summer New York City nights when it's just as sticky hot at midnight as it was at noon".
Paris fashion star Virgil Abloh pays tribute to Kanye West – and heals the hurt?
With temperatures in Paris every bit as high, Abloh sent out a run of nostalgic youth culture looks, with references to the classic James Dean film Rebel Without a Cause and white T-shirts with tags in homage to the late New York artist White.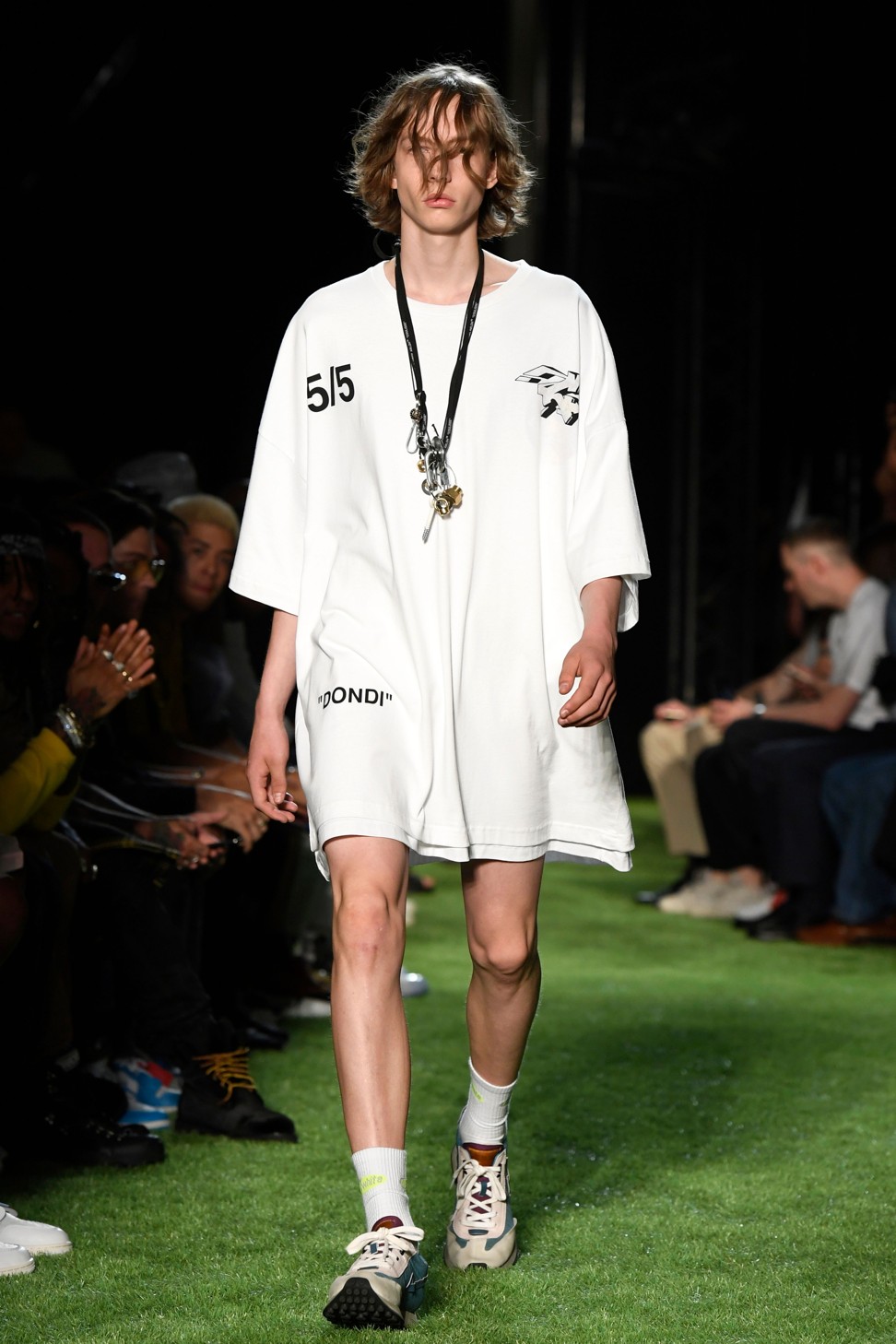 True to his streetwear roots, his tees were long and baggy and often cut to the elbow and beyond.
His love of branding extended to the shoelaces, which had "shoelaces" written on them.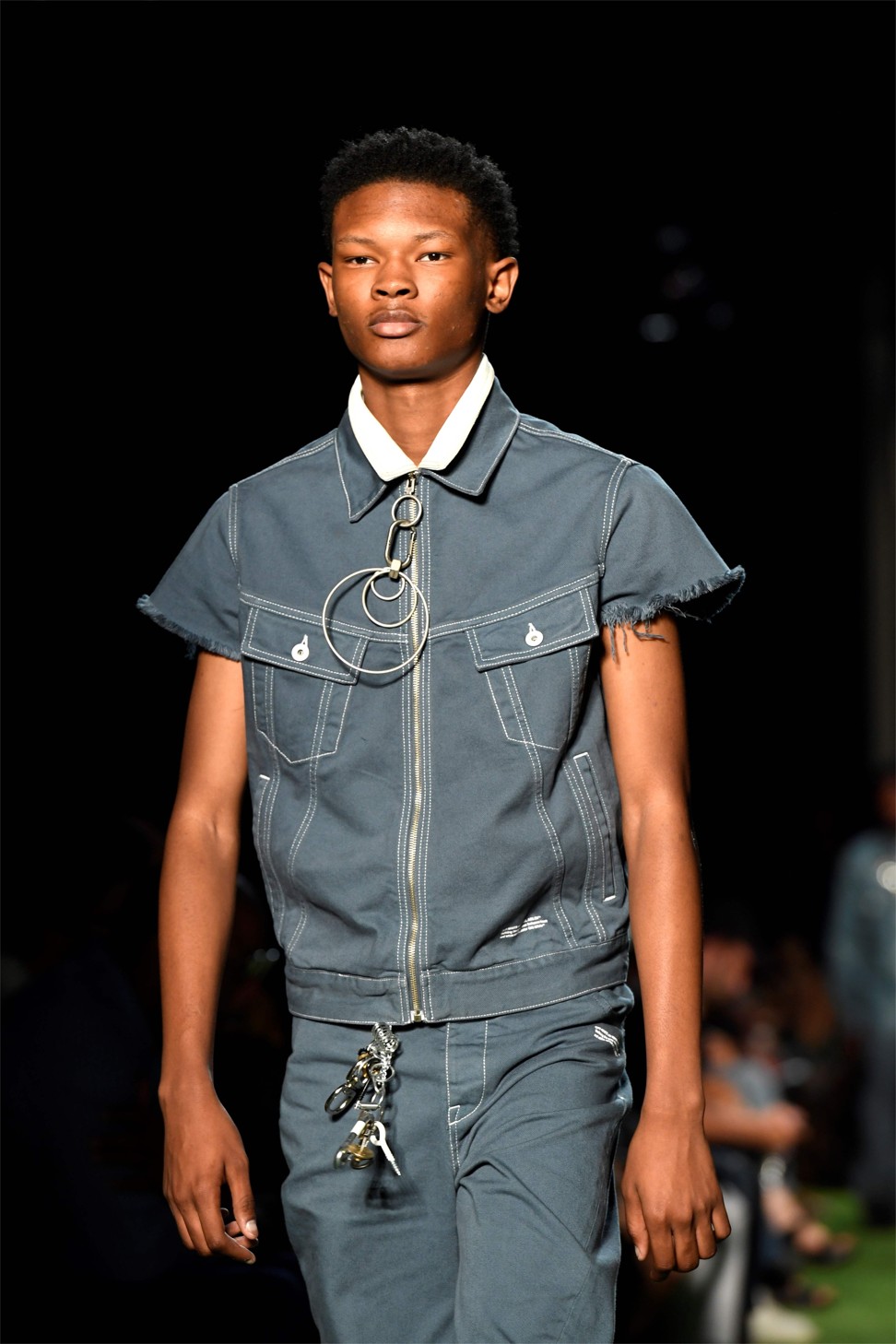 Several models sported neck and trouser chains made from climbing hooks, with recut and embroidered jeans imitating a DIY teenage bedroom vibe, which included leaving the security tags on shoes.
Virgil Abloh named Louis Vuitton's new men's artistic director
- Doubters -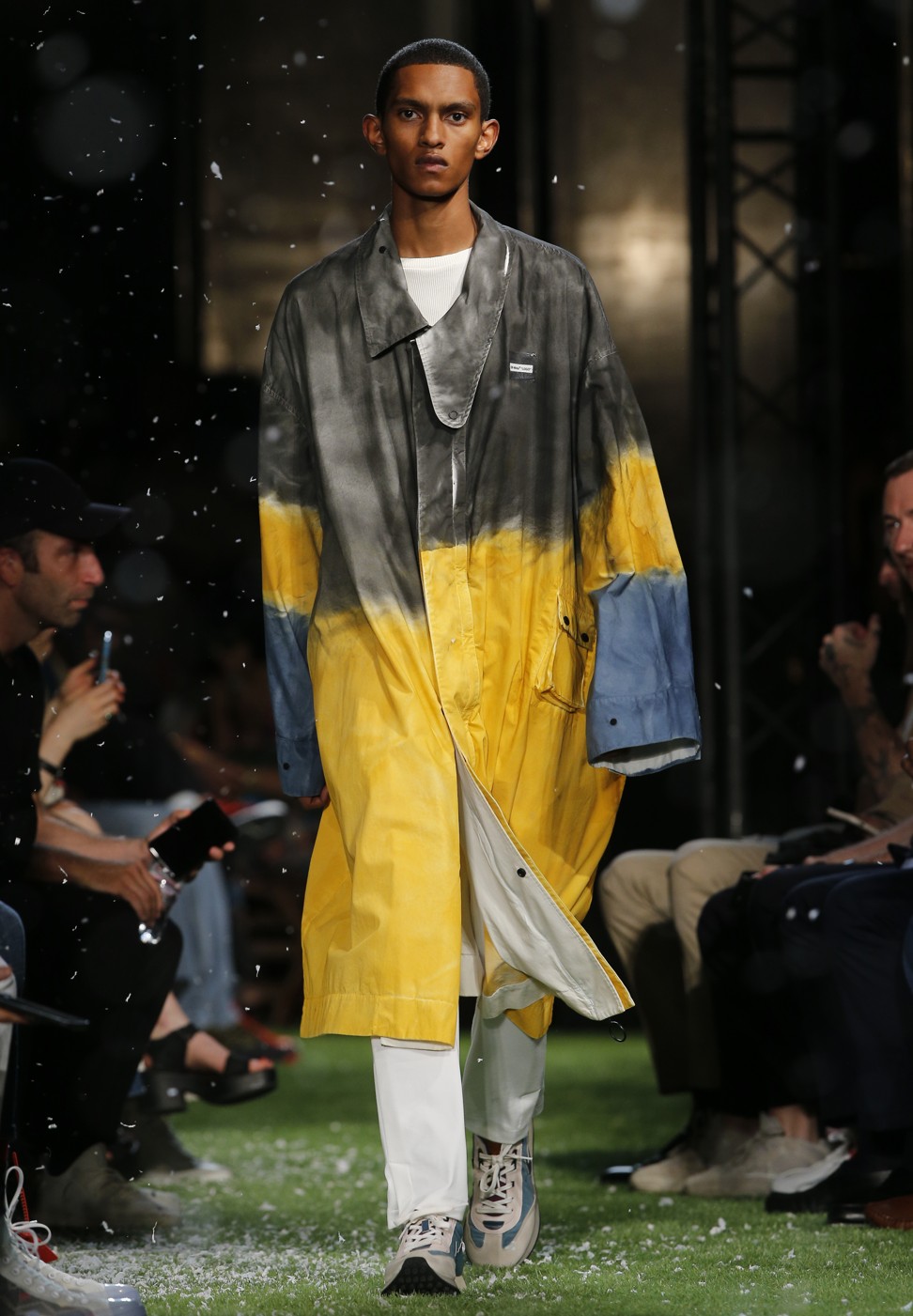 While Abloh is drooled over by young fans who flock to his shows, some in the front rows whisper that the new darling of the French luxury conglomerate LVMH – which owns Vuitton – is "not a real designer" because he didn't go to fashion school.
Instead the creator – who trained as an engineer and architect – cut his teeth with his famous friend West designing outfits on Photoshop. He has accumulated an enviable address book of celebrity friends and 2.3 million Instagram followers.
A post shared by @ virgilabloh on Jun 15, 2018 at 11:08am PDT
He learned a few things about the trade from his mother, a seamstress from Ghana, who made a new life in Illinois.
Louis Vuitton owner LVMH turns to e-commerce with Lyst investment
Abloh loves to add the odd couture touch, this time with a pair of jeans with a kind of floral toile de Jouy pattern that would not be out of place on the wall of a French chateau.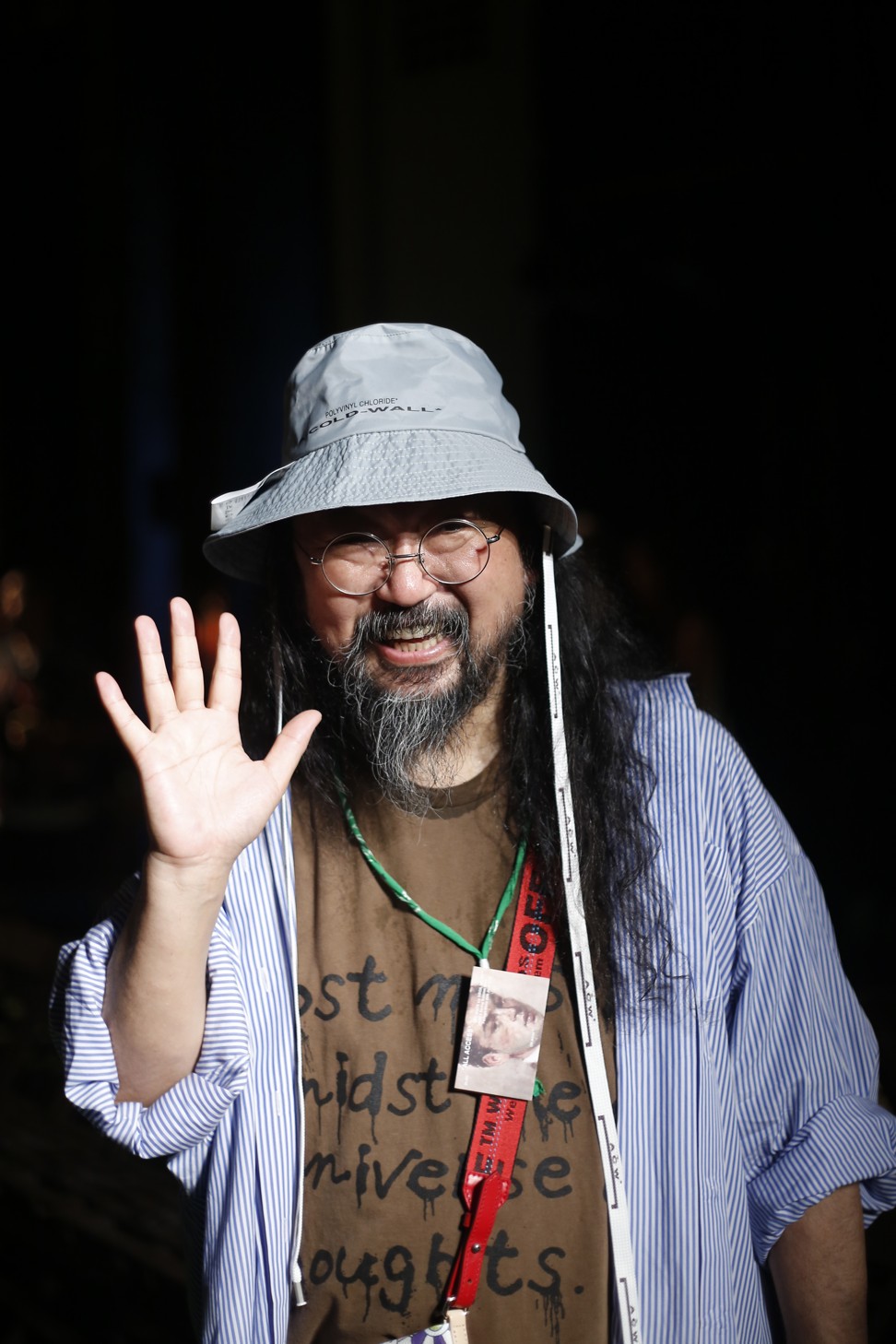 The sometime DJ has a finger in many pies, with an art show in London with Japanese pop art legend Takashi Murakami.
Before his Off-White show he told the French daily Le Figaro that he had much to bring to Vuitton, the world's biggest luxury brand.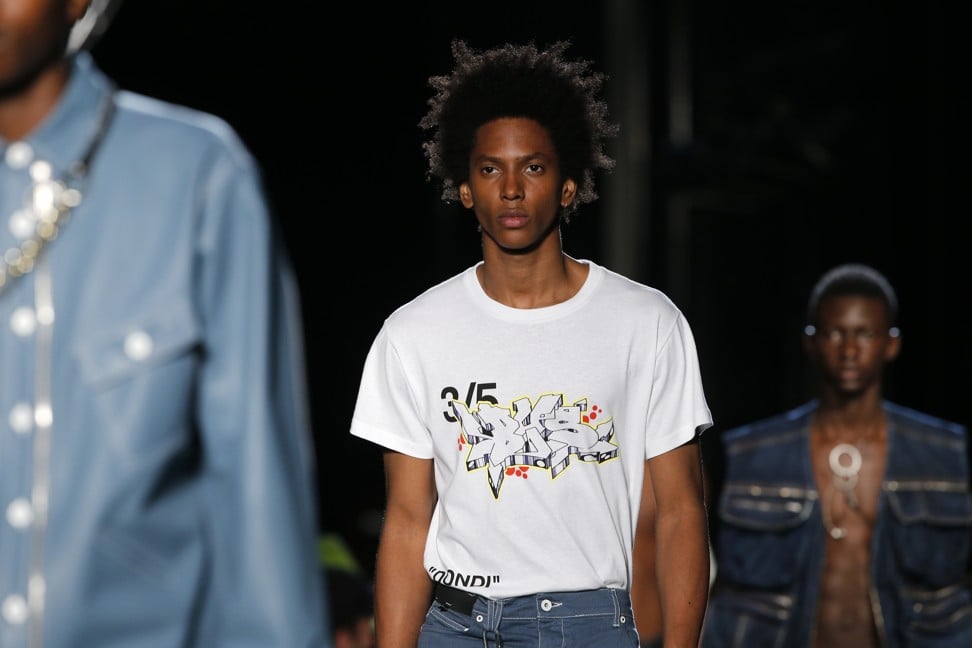 "I simply think that Louis Vuitton is missing the products that me and my generation want to buy," he said.
Abloh, 38, is only the second black man to rise to the top of a big Paris fashion house, with French designer Olivier Rousteing responsible for Balmain's men and women's lines.
Louis Vuitton designer Nicolas Ghesquiere signs new contract
- Simons' return -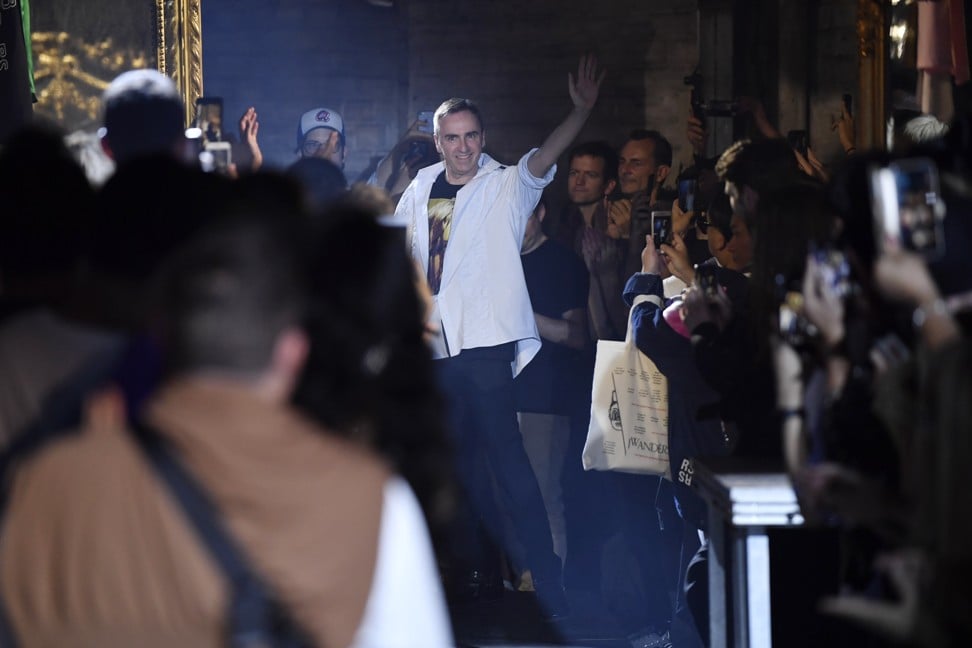 Raf Simons, the former Dior designer now at Calvin Klein, is the latest to be tempted by the exodus from New York.
Designer Raf Simons and Supreme win at CFDA Fashion Awards
He had not presented his own label in the French capital for three seasons and he showed Paris what it had been missing in a masterly late night show in a suburban warehouse where he reimaged New Wave and New Romantic London of the early 1980s.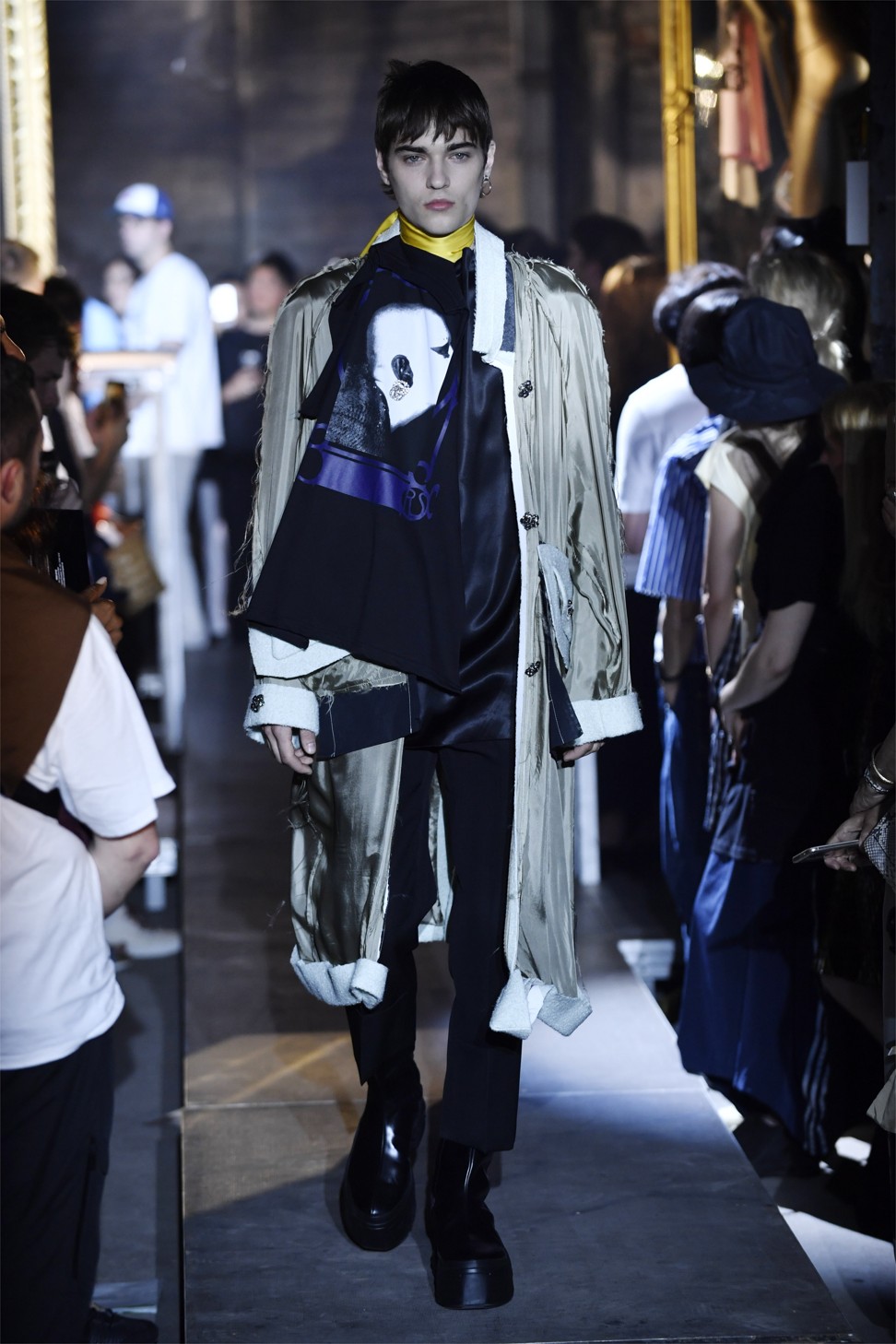 "It feels good" to be back, he said, adding that his collection was "DIY meets the opposite" with a post-punk look transported to the luxury heaven of couture.
He began with vivid oversized silk overcoats with studded backs – "why should we only have studs in leather?" he quipped – with some of his models wearing leather mail shirts underneath, inspired by the plastic rings of "six- and eight- packs of beer, and by Paco Rabanne", Simons said.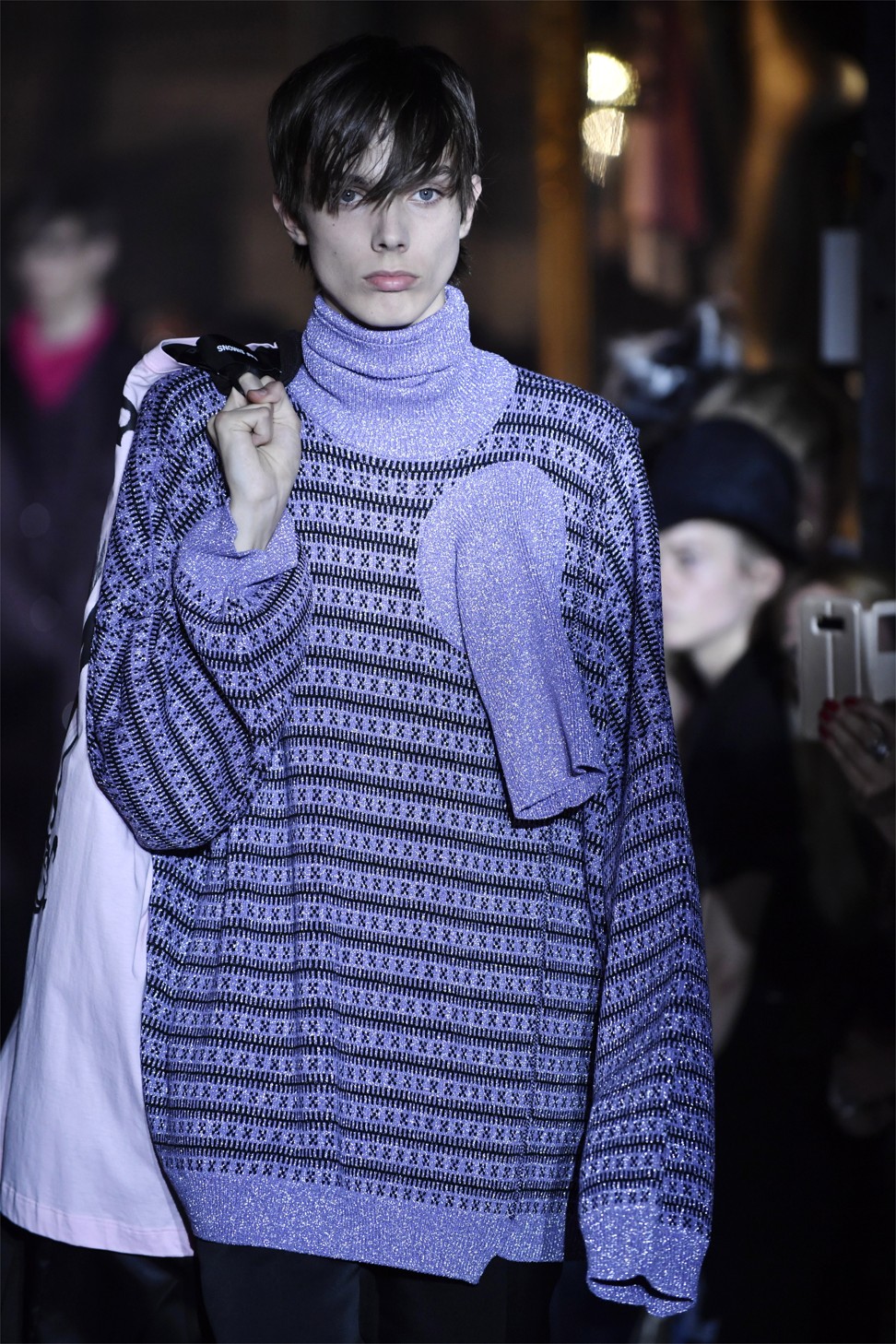 The theme continued with earrings made to look like drink can pull tops and sleeveless punky T-shirts adorned with iron rings and diamante details.
Simons followed that by a run of outsized glittering polo necks, with a couple of shrunken woollen jumpers for contrast, as well as silky neck scarves which Duran Duran would have killed for in their pomp.
Raf Simons re-examines America with a bed of popcorn at NY Fashion Week
He described the show as a series of flashbacks where he "gave everything a very simple twist".
The designer recreated a nightclub with "naughty" mirrored dummies hanging from the ceiling or staring into mirrors to evoke our modern "social media Narcissus", he said.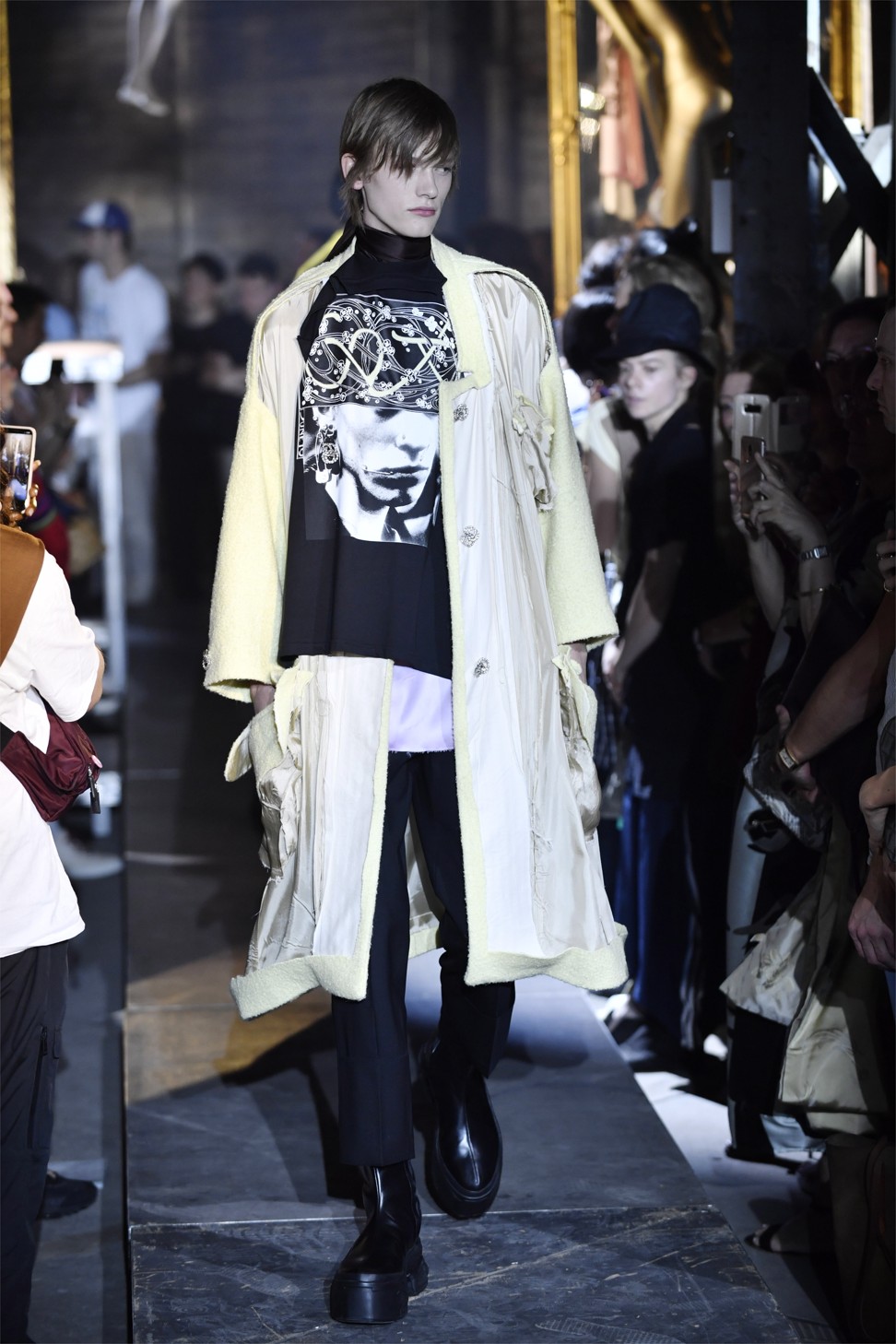 With supermodel Naomi Campbell backstage to congratulate him, Simons said fashion "needs a new outline, something needs to shift".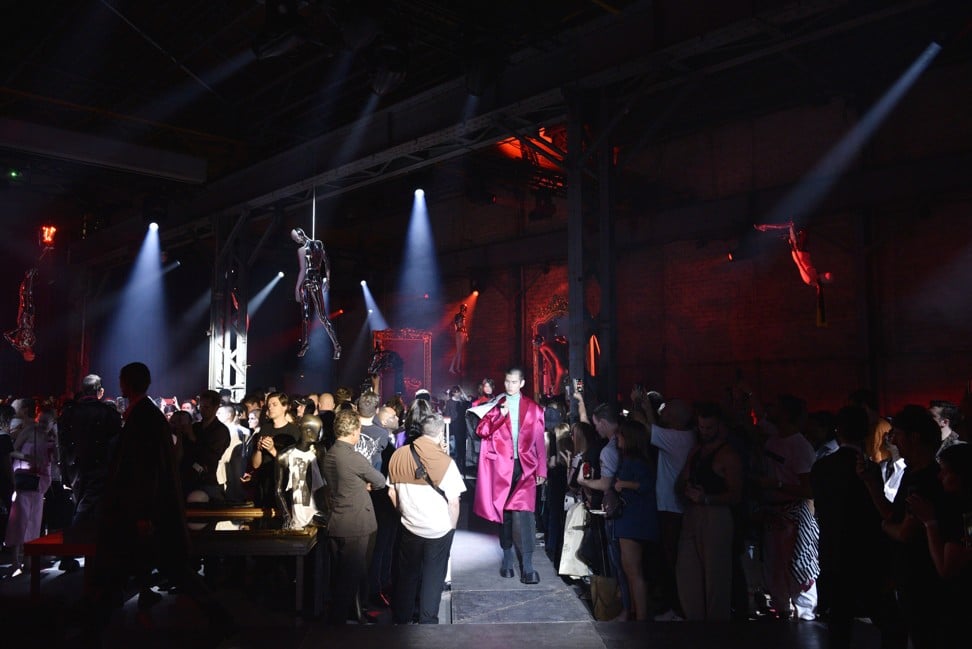 Another talented Belgian, Glenn Martens of Y/Project, played with classical silhouettes by stretching a second skin of nylon over his jackets with ingenious effect.
The long pleats he stitched into his trousers so they flapped like cowboy chaps were equally neat.
Want more stories like this? Sign up here. Follow STYLE on Facebook, Instagram and Twitter