For luxury brands, green is quickly becoming the new black. Watch brands are taking the lead, looking far more into the future than just their precise split-second functions.
Regardless of which sector they come from or which client demographic they cater to, brands have jumped on the eco-friendly bandwagon, with each touting itself as an eco-warrior in its own right.
Some watch brands are going beyond simply setting up recycling stations in their headquarters. They are going the extra mile by dedicating themselves to conserving and preserving the planet for future generations by partnering with non-profit organisations or setting up their own foundations – or both.
Marine expert Sylvia Earle on a lifelong mission to save the oceans
Blancpain is known for its Blancpain Ocean Commitment (BOC), a global effort to raise awareness of marine wildlife by supporting scientific expeditions. A highlight of the brand's commitment is its Pristine Seas Expeditions, which it supported from May 2011 to May 2016 as a founding partner.
Since 2013, Blancpain has also been the principal partner of the Gombessa Project, led by marine scientist Laurent Ballesta, which studies and takes photographs of elusive marine creatures.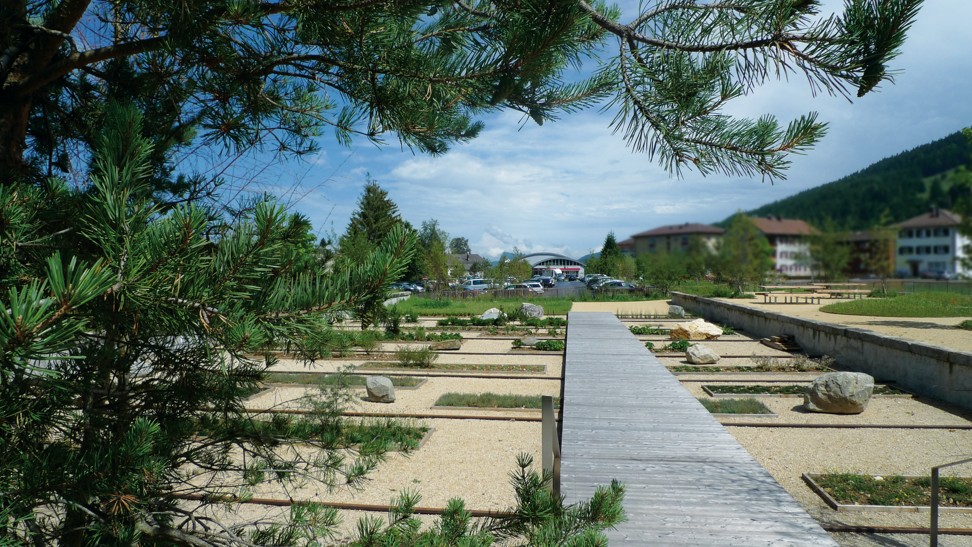 "Since its debut 15 years ago, the Blancpain Ocean Commitment has provided tangible results by contributing to doubling the surface of marine protected areas around the world, with the addition of more than four million square kilometres," says Marc A. Hayek, president and CEO of Blancpain.
The brand is also the founding partner of the World Ocean Summit – a global summit started in 2012 and hosted by The Economist – whose members include government leaders, international organisations, NGOs and universities. For Hayek, exploration is a key step in the path to conservation. "What you realise when you look closer at the oceans is that humans have only visited a very small part of them and are ignorant about so many things. Thus, exploration is crucial."
Educating the public is necessary. "People often don't know that the oceans are fundamental to human well-being on the entire planet," Hayek explains. "The oceans regulate our climate, drive weather patterns and reduce the impact of climate change by absorbing 25 per cent of the carbon dioxide released by human activities."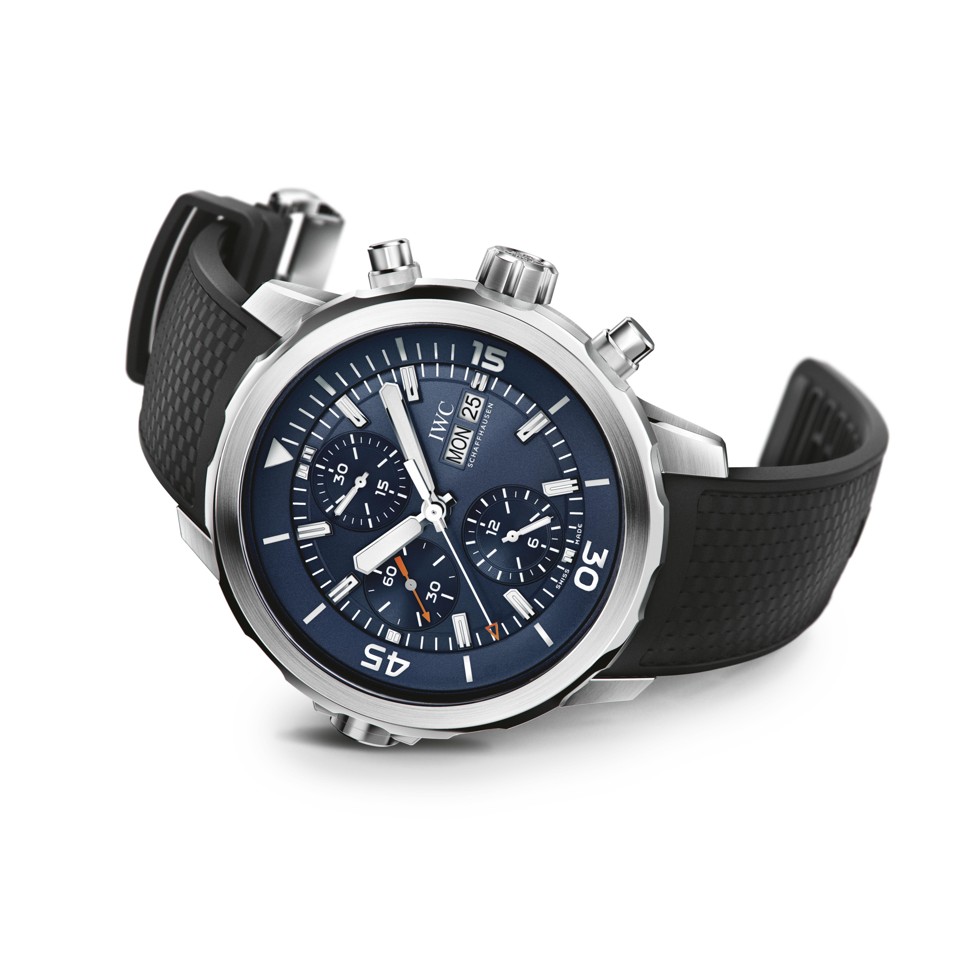 The brand is serious about the oceans. Blancpain has spent more than 10 million Swiss francs (HK$79.36 million) supporting ocean initiatives over the past decade.
"And with the success of the Blancpain Ocean Commitment, [the figure] is steadily rising, along with contributions from our clients who buy the dedicated limited-edition timepieces," Hayek says.
Gyllenhaal 'bold' enough for Santos de Cartier Watch
These dedicated timepieces, created to provide additional funding for the BOC, include The Fifty Fathoms Ocean Commitment III, which was launched in June, 2018. The watch is limited to 250 pieces, and for every watch that is sold, 1,000 euros (HK$9,140) will be donated to the BOC.
IWC is also focused on protecting the planet. It has taken steps to minimise its own energy consumption by installing photovoltaic cells on its building rooftops, using rain water whenever possible and utilising hydroelectric power produced in Switzerland.
The brand also buys carbon reduction credits, which has earned it a CO2-neutral status since 2007. In addition, it supports groups like the Charles Darwin Foundation, Cousteau Society and the Forest Stewardship Council.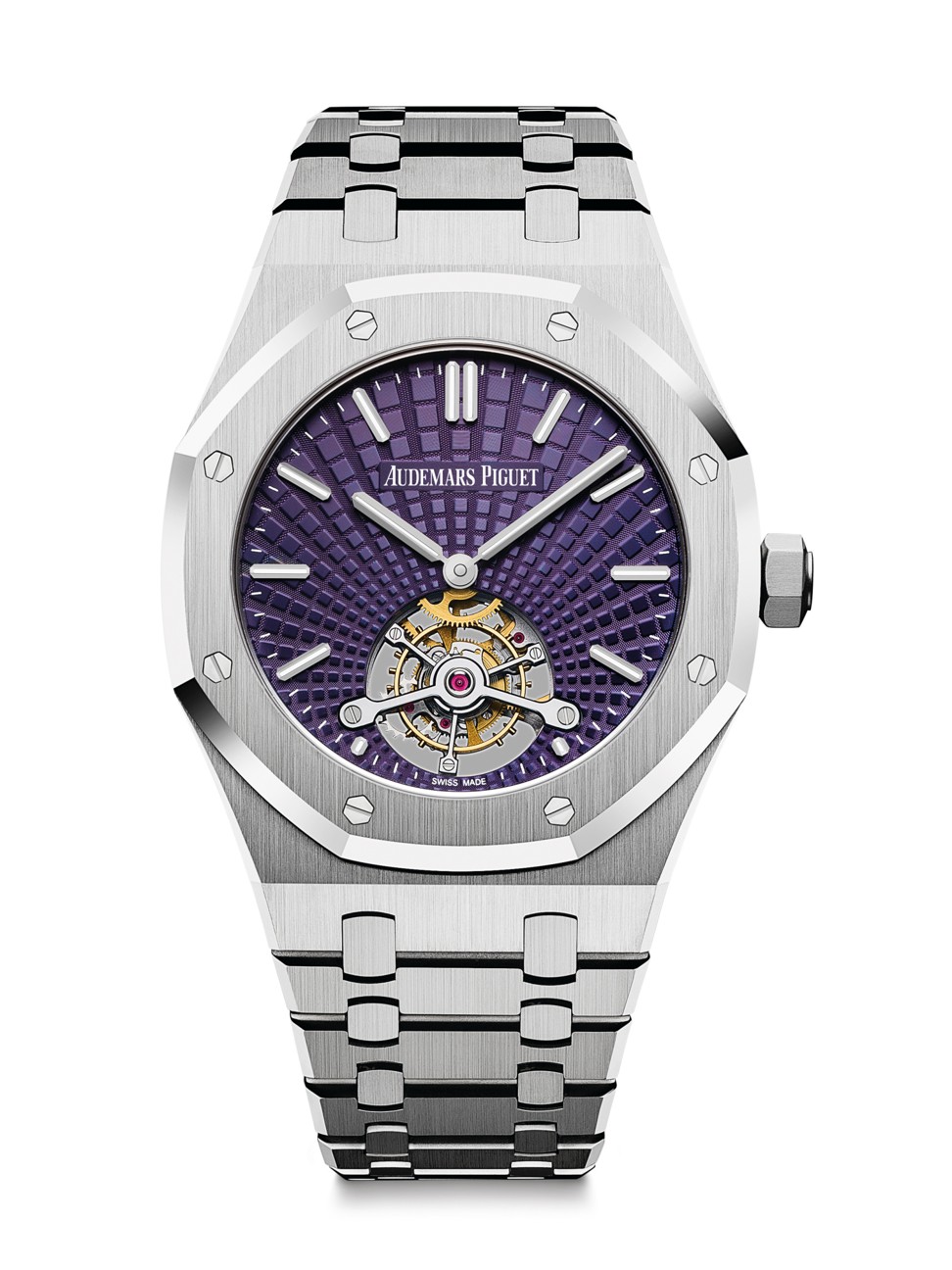 "IWC is a responsible corporate citizen," says CEO Christoph Grainger-Herr, who highlights its relationship with the Cousteau Society, a not-for-profit organisation with more than 50,000 members worldwide. The society, set up by Jacques-Yves Cousteau, is under the leadership of his widow, Francine Cousteau, who acts as president.
"The biggest reasons for collaborating with this research- and exploration-focused society include the potential to support the establishment of a scientific baseline for marine research," he says.
The brand's close relationship with the Cousteau Society has inspired a series of special-edition watches in its Aquatimer family, with proceeds from sales helping to fund the not-for-profit organisation.
Proceeds from sales of the Aquatimer Automatic Edition "Expedition Jacques-Yves Cousteau" goes to the restoration of the Calypso, Cousteau's own research vessel for future expeditions.
Another example is the Aquatimer Chronograph Edition "Expedition Jacques-Yves Cousteau", which supports the society's efforts to set up marine conservation zones and protect marine wildlife from overfishing and other threats to their habitat.
It has also created timepieces to support the Charles Darwin Foundation's work in protecting wildlife on the Galapagos Islands.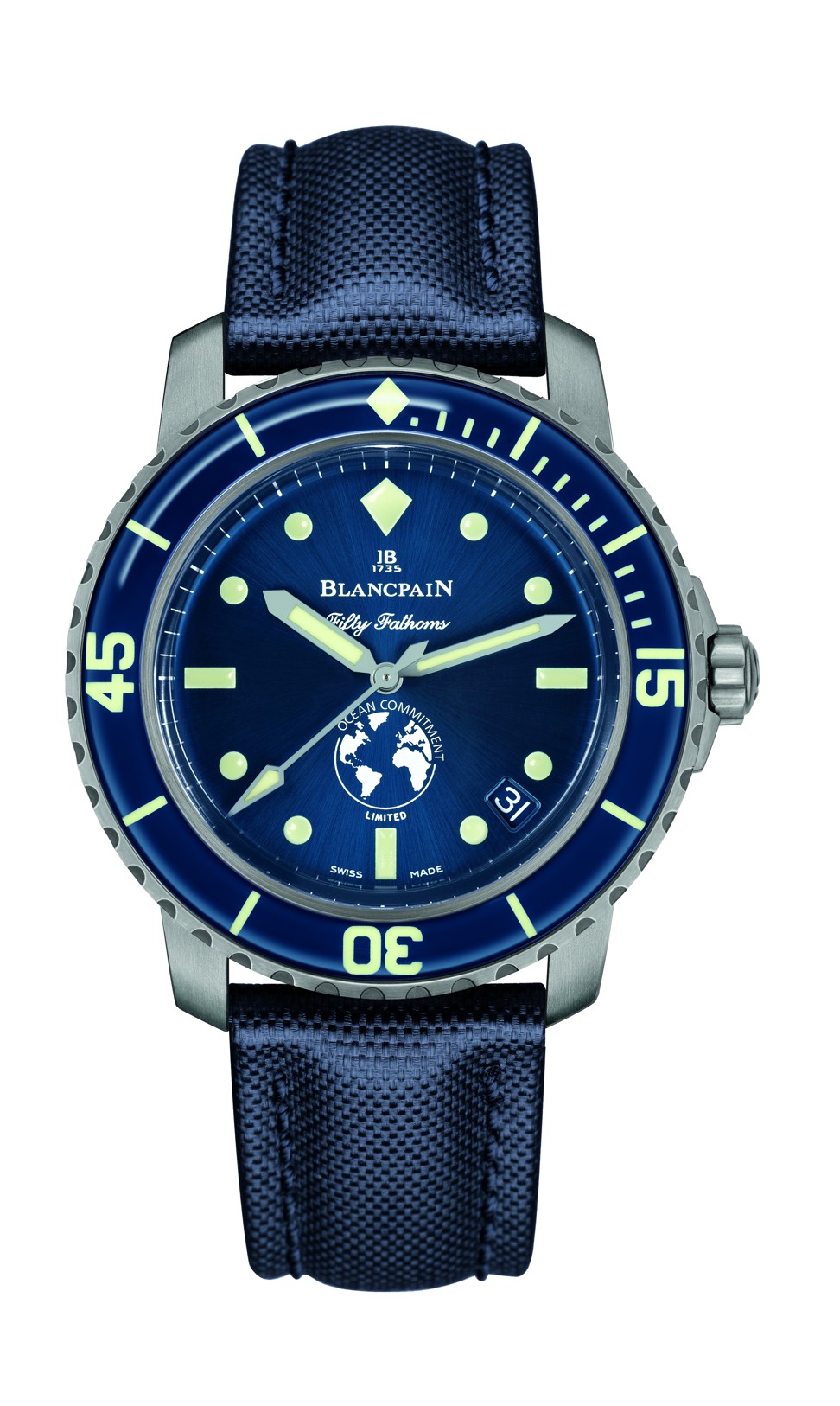 The Aquatimer Chronograph Edition "Sharks", a 500-piece limited-edition collection, was created in 2016 to highlight the Charles Darwin Foundation's cause to preserve the shark population in the Galapagos Marine Reserve. It came bundled with American photographer Michael Muller's book Sharks, featuring beautiful images of one of the ocean's most misunderstood creatures.
Harry Winston launches new models to celebrate 20 years of its iconic Ocean collection
Grainger-Herr explains these special-edition novelties serve as a "tangible link to [IWC's] community investment activities". It is not just the proceeds from these limited-edition watches that are driving the amount of support IWC is able to – or willing to – give.
"[Our priority is] a long-term commitment to our various partners, instead of [simply] contributing a certain percentage of sales. This provides our partners with recurring and predictable funding," Grainger-Herr explains. "Because our partners receive a fixed amount each year, they can more accurately plan their budget and implement long-term strategic initiatives to benefit the environment and society."
Meanwhile, the family-owned powerhouse Audemars Piguet has made it its mission to preserve, conserve and grow forests while protecting biodiversity via its Audemars Piguet Foundation. Part of this is done by raising awareness in local communities, especially among young people, of the effects of deforestation and teaching them how to care for the environment.
The Foundation is a Swiss registered charity that is completely funded by the brand with a portion of sales from each watch sold. The annual average amount, according to Jasmine Audemars, the chair of the board of directors at Audemars Piguet, is "1 million Swiss Francs [HK$7.89 million], which is donated to charitable causes in line with its mission".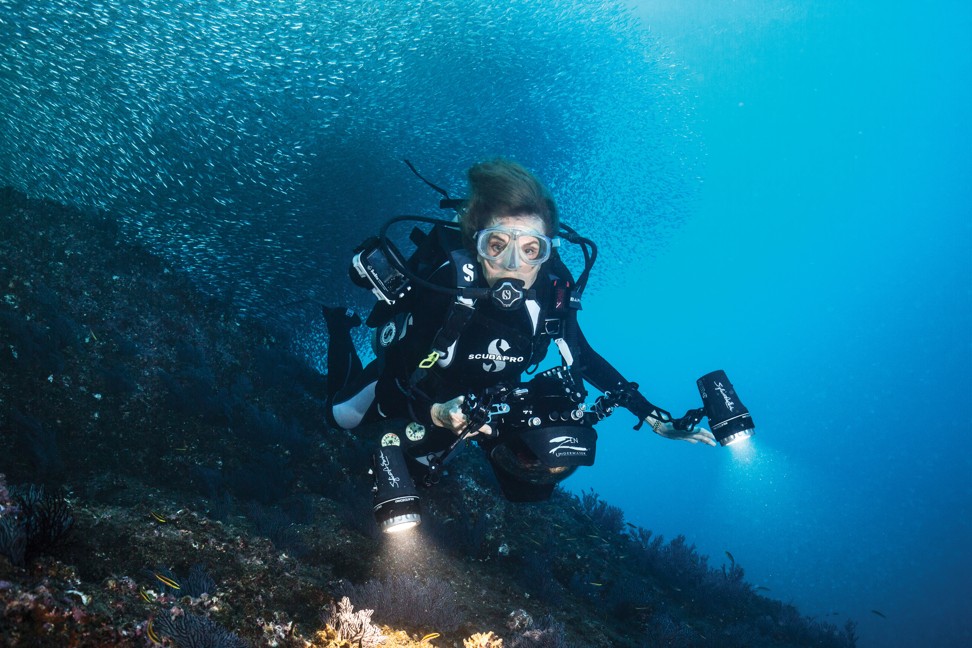 "The link between forests and biodiversity is obvious," Audemars says. "Forests embody much of the planet's ecosystem, species and genetic diversity. Tropical forests alone [account for] more than 50 per cent of the world's biodiversity. Unfortunately, forests are under great threat with dramatic consequences on global warming and also on community services such as the provision of food and clean water."
Since it was founded in 1992 by Jacques-Louis Audemars, the foundation has funded more than 100 projects in over 40 countries. Jasmine Audemars is his daughter. A notable project that is still ongoing since it was first launched in 2003 is its partnership with Aquaverde, a Swiss NGO. The organisation protects the Amazon rainforest by helping indigenous communities preserve their natural resources and their culture. In 2017, it kick-started a project to help plant 150,000 trees.
Forests embody much of the planet's ecosystem, species and genetic diversity. Unfortunately, forests are under great threat with dramatic consequences on global warming and also on community services such as the provision of food and clean water
Audemars says the foundation is a pioneer in conserving forests. "Our approach aims to initiate – through the projects we fund – a virtuous circle of sustainable development in collaboration with local communities. Preserving forests, educating children about the environment, restoring biodiversity and [spreading] traditional knowledge are our priorities." Audemars Piguet's manufacture is also committed to lowering its energy consumption, a vision publicly recognised in 2008 when it became the first industrial building to be awarded the prestigious Minergie-Eco label in Switzerland.
For Audemars, the support that the foundation provides doesn't stop after a cheque is signed or money is wired. The implementation of its projects is incredibly important.
"The foundation adopts a holistic approach to forest conversation, with support for tree-planting initiatives and for programmes that place communities at the centre," she says. "This includes funding locally driven projects, [raising] sustainable revenues for the community, fostering the exchange of best practices, preserving ancestral knowledge and [supporting] educational curricula for children."
Cartier re-creates a dazzling diamond necklace for the movie 'Ocean's 8'
Rolex, too, is focused on supporting expeditions, scientists and explorers and giving them the resources to continue their work. It also boasts a fruitful partnership with National Geographic Society.
Both share the desire to help safeguard the earth's natural environment, including oceans and mountains. The partnership has helped avid explorer James Cameron, underwater photographer and explorer David Doubilet, and renowned marine biologist Sylvia Earle.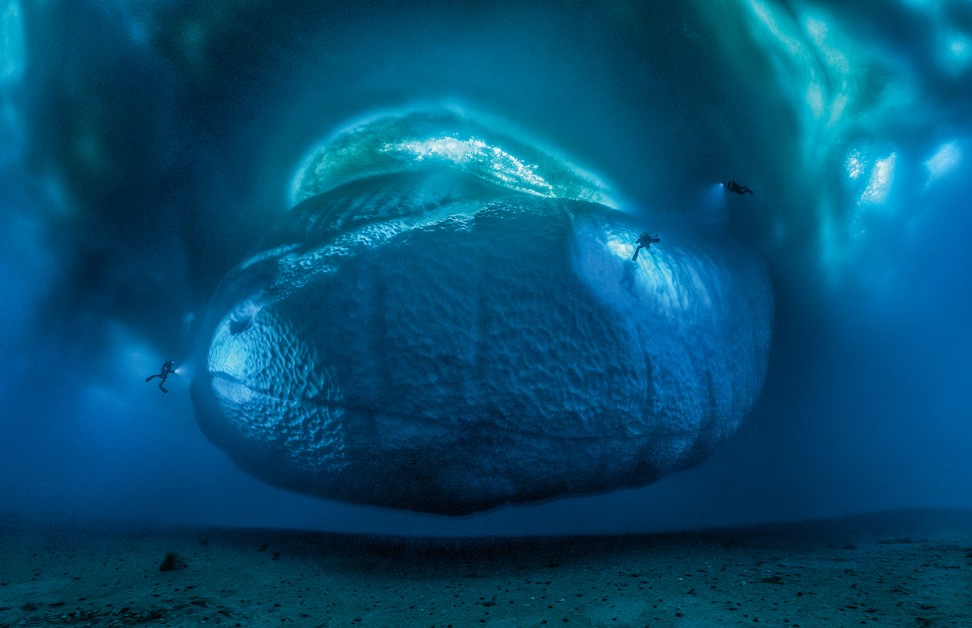 Earle, who has spent over 7,000 hours under the sea and more than five decades on marine research, boasts the nickname, "Her Deepness".
Her Mission Blue initiative identifies Hope Spots, or pockets of areas in oceans that are critical to the health of oceans, in order to protect them. It is critical to the future of marine life. Her vision is to safeguard 20 per cent of the world's oceans by 2020 – an ambitious dream that is supported by Rolex and the National Geographic Society.
"When you look at what's happening to the world right now – the decline of the atmosphere, the changes in the oceans, the loss of forests and wildlife – you become really discouraged," Earle says.
Earle's relationship with Rolex runs deep. Not only has she been an ambassador for the brand since 1982, her Mission Blue is also supported by Rolex in partnership with National Geographic.
The real driving force behind these philanthropic efforts are guided by each of the brand's DNA, as an extension of what the company stands for.
For example, why does Blancpain focus on ocean conservation? The answer lies in its iconic Fifty Fathoms divers' watch collection. The first Fifty Fathoms timepiece, created in 1953, is often touted as the first modern diving watch.
Luxury watchmaker Blancpain commits to ocean conservation effort
Hayek, who is an avid diver himself, credits the Fifty Fathoms as "the catalyst in our decision to support ocean exploration and conservation".
"The Fifty Fathoms is a result of a passion, that of Jean-Jacques Fiechter [the founder of Blancpain], for diving and the sea. Passion is the main motivation on a personal level," he explains.
"On a 'business' level, you need to make consistent choices according to your company's identity, so having a product related to your social or environmental sensibilities is essential."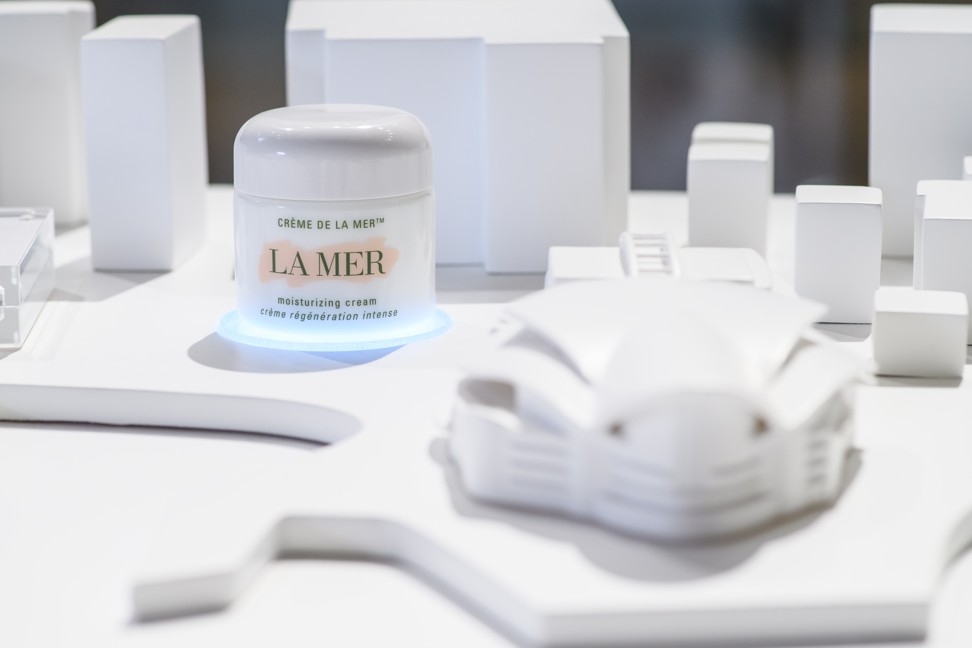 IWC prides itself as a "technic-centric" brand, an identity that aligns naturally with the mission of the Cousteau Society.
Audemars Piguet is dedicated to forest conservation because its headquarters sit at the Vallée de Joux in the Swiss Jura region – a place it has called home since its founding in 1875.
"Although [it is ] just an hour's drive from Geneva, the valley is surrounded by magnificent forests, almost untouched by civilisation," Audemars says. "Given the brand's origins, [it was natural for the foundation to] contribute to this cause and to enable communities around the world to benefit from forests as beautiful as those of La vallée de Joux."
Audemars Piguet focuses on projects that relate to the philosophy of the brand. A key example is the Le Jardin du Temps, or Garden of Time, created to celebrate the 20th anniversary of its foundation.
"A public garden located next to the Audemars Piguet manufacture was created to [spread] the rich geological and botanical heritage of the Jura region," Audemars says.
The decision-making process is a two-way street, as Earle explains how her partnership with Rolex makes sense.
"Rolex is a special company because it is in their corporate culture to support exploration and conservation. They support the aspects of society that [resonate with] the products they produce. Their products stand for preciousness and durability," the 82-year-old oceanographer says.
"You don't use a Rolex once and throw it away. It is something that's meant to last – and it's that ethic that is [translated into] what they produce and what they support."
Chanel's 'ocean liner' wows celebrities at Cruise fashion show in Paris
Here are some other luxury brands devoted to eco-friendly causes:
Banyan Tree
The luxury hotel and resort chain is helping guests become more aware of the environment. Its luxe resort, Angsana Velavaru, has had its own marine lab since 2007, which is staffed by a marine biologist – and is the first to do so in the Maldives. The lab oversees six conservation projects, including shark conservation, coral reef restoration, reef monitoring and wildlife education, for guests to join.
La Mer
The skincare and cosmetics brand has contributed to environmental protection since 2005 through charitable donations and partnerships. The brand worked with the National Geographic Society in 2014, and with ocean conservation organisation Project 0 in 2017. In 2014, the brand established its own Blue Heart Oceans Fund, which helps fund marine research for a sustainable future.
Tiffany & Co.
The American jewellery brand set up its Tiffany & Co. Foundation in 2000 to focus its philanthropic efforts on mining, marine conservation and urban parks. The brand stopped using coral in its jewellery due to environmental concerns in 2004. It is involved in petitioning for the preservation of nature, including urging the US government to oppose the construction of a gold mine that would threaten Yellowstone National Park. It has set itself a goal of zero greenhouse gas emissions by 2050.
Want more stories like this? Sign up here. Follow STYLE on Facebook, Instagram and Twitter
F