With past and present clients who include the likes of the queen, former British prime minister Winston Churchill, and supermodel David Gandy, Henry Poole & Co knows a thing or two about how to choose the perfect suit.
The first tailor on London's famous Savile Row and the inventors of the "dinner suit", CFOs, CMOs, CEOs and "chairmen of various financial institutions" are also among those who get suited by the tailors, according to managing director Simon Cundey.
"Many customers you meet and greet in the business world are dressed by Poole discreetly," he says.
How to pack and dress like a French woman
Everything is cut and made on the premises, which is part of the reason for the steep price tag – a two-piece bespoke suit starts at £4,133 (US$5,420), excluding VAT.
However, according to Cundey, there is more to picking the right suit than splashing out – but it is something few men know how to do.
Here are the things most men do wrong when shopping for a suit, according to Cundey, and what they should do instead:
1. They don't do their homework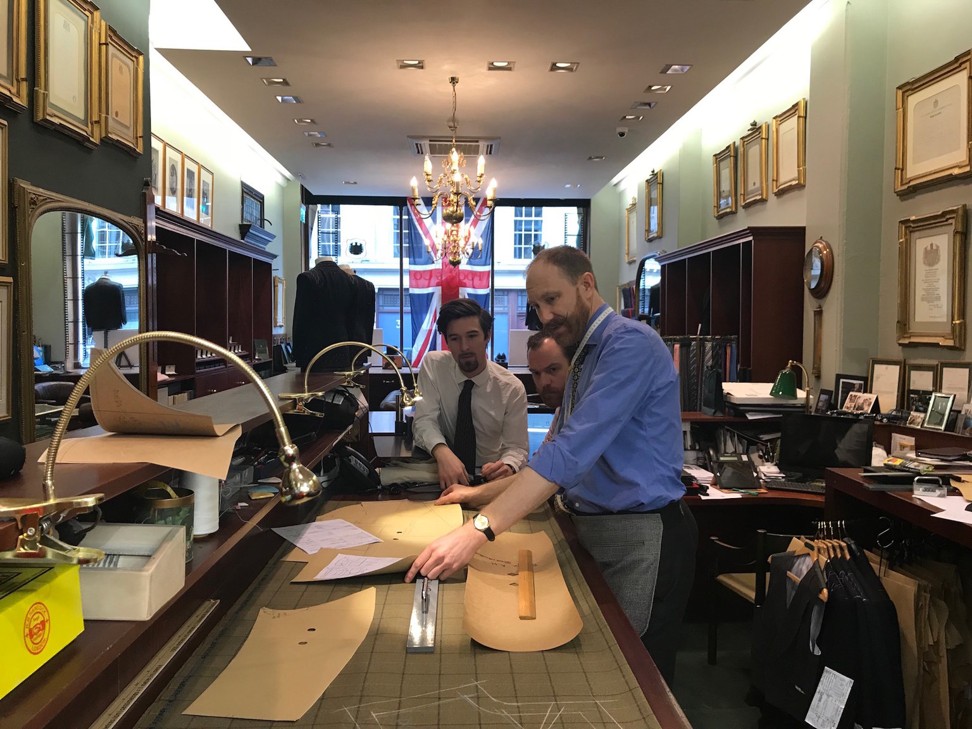 "Homework is important when you have to buy a suit," Cundey says. "People say, 'Oh, I need a suit', and go into a shop and try on something that's near enough to them." Often, what they try on is not right for them, but they buy it anyway.
"The sad thing is, if people go for this experience and it's an awful one where they aren't comfortable, they'll never buy a suit again, or they don't want to wear a suit," he adds. "If you do your homework and try and find something where the style is right beforehand and you go to the house and it does feel good, you'll return."
He adds that once Henry Poole makes you a pattern with your measurements, it is "your pattern for life. When you change, it changes with you."
Here is what a pattern looks like: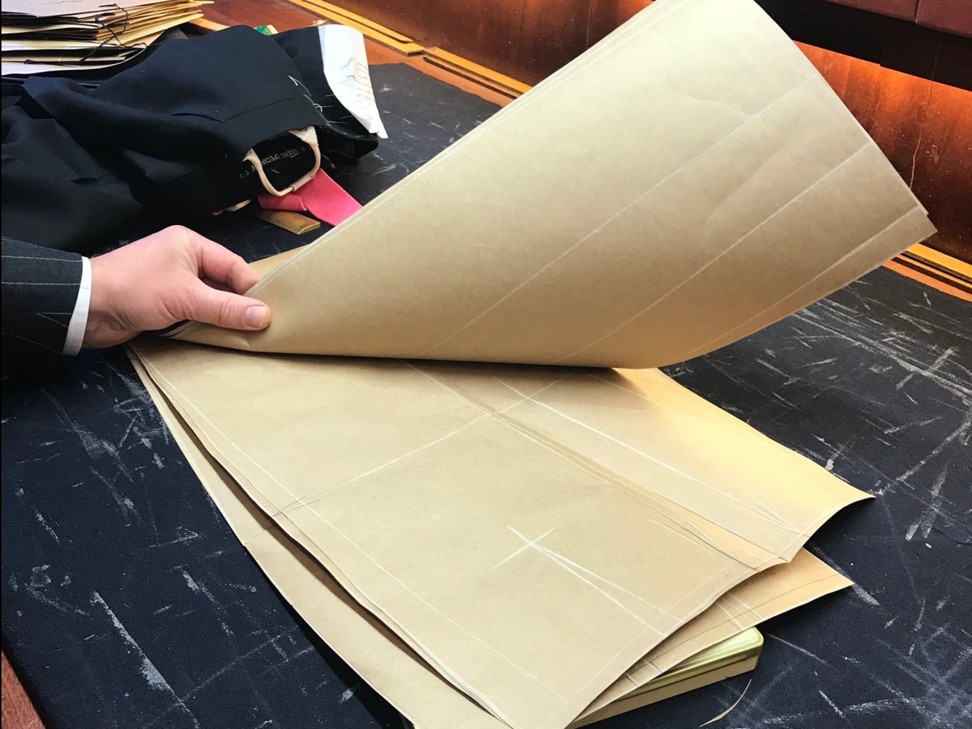 2. They buy it too tight …
Often, Cundey says, when men do not do their homework the suit they end up with is too tight. "A lot of suits are too tight at the moment – everything has to be super slim, there's often an extreme where things are pulling, too short, or too narrow."
4 suitcases to pack and travel in style this summer
3. … or too baggy
"It goes the other way where another age group tend to wear too big for themselves, where it looks oversized, too long, too wide on the leg, and also ill-fitting," Cundey says, adding that that can mean it is too long on the sleeves or sits off the neck.
4. They wear a belt with a waistcoat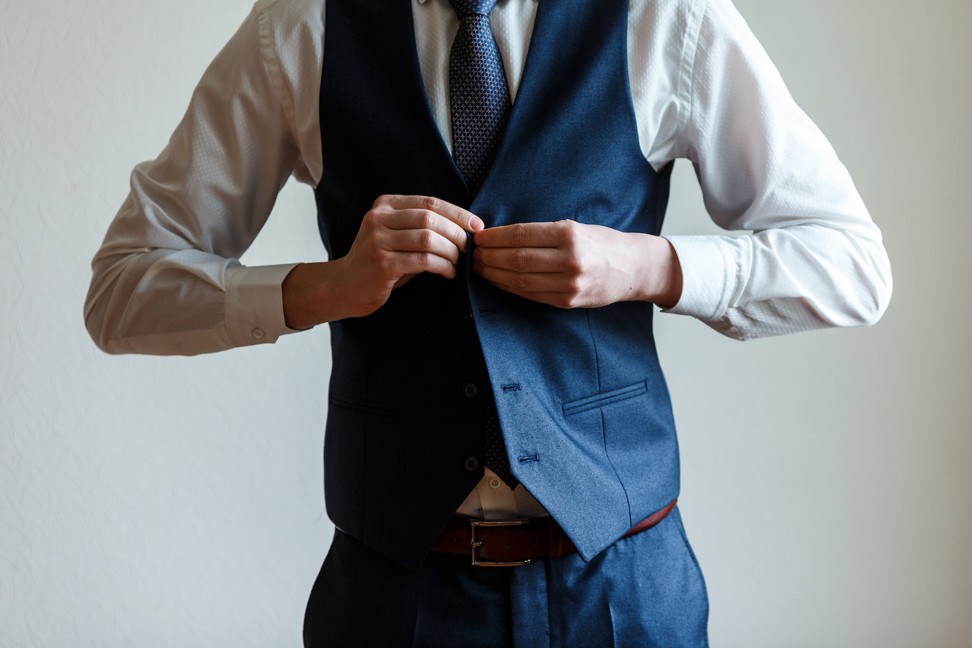 Cundey adds that often the trouser waistline is too low, "especially when you get waistcoats, and you see the shirt sticking out around your waistline or the belt".
He adds: "The belt and the waistcoat is not really the right way to wear things, so we strap a buckle on the side versus a belt."
5. They do not see a suit as an investment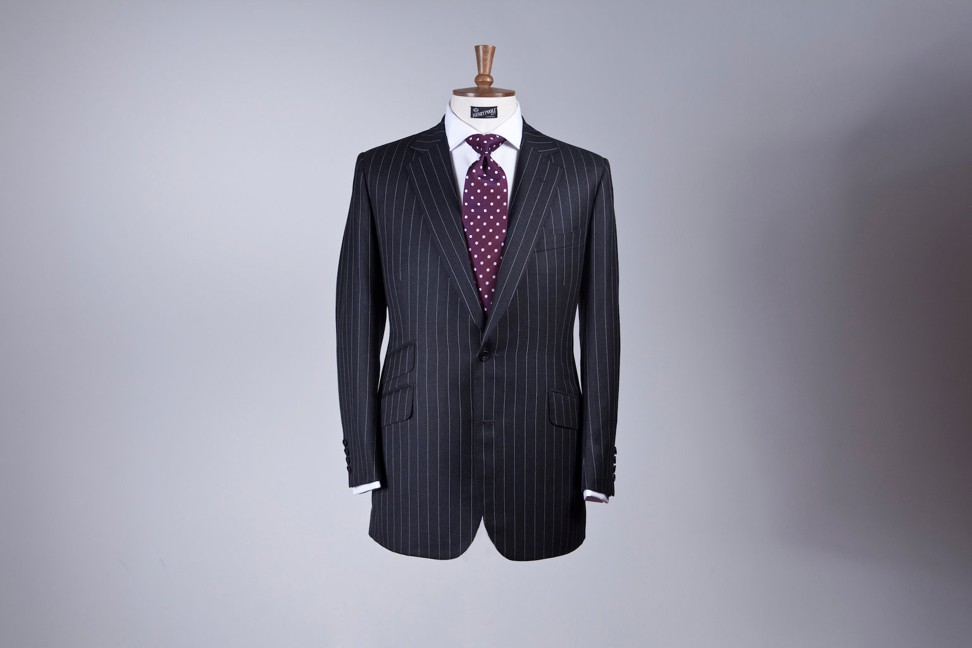 Cundey says you should divide the cost of the suit by the number of years it will last, adding that Henry Poole suits last for about 10 years.
"The customer in the financial world [is] usually quite astute when it comes down to price and lasting and working out the costings," he says. "Number one, you get a beautiful suit from a bare cloth how you want it, how you wish it, you design it together. It not only fits beautifully, you don't feel anything.
"Then finally, it should last 10 years, so that's the economics of them. People in the know and the wise know Savile Row is a lasting [investment]."
Aston Martin unveils its US$300,000 DBS Superleggera
6. They do not wear one to a job interview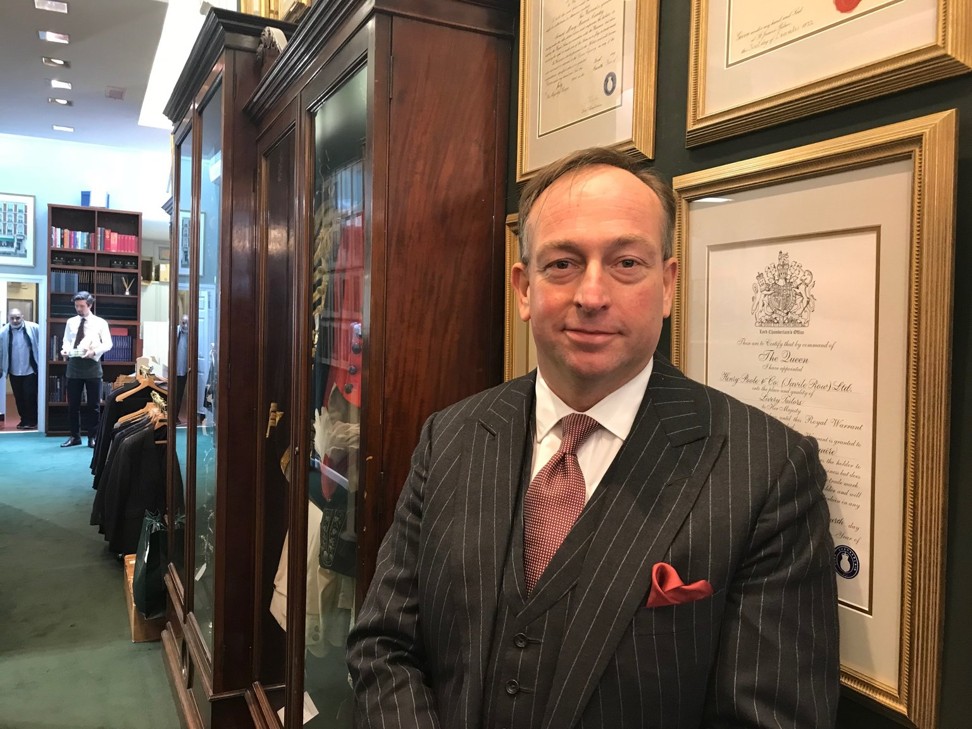 "For me, going into work in the morning, you want to feel like you're actually going out and you represent something rather than just a casual Saturday afternoon watching TV or playing golf," Cundey says.
"First impressions still stand. If something is out there and you want it, you want everything to look right.
Five accessories that add a sophisticated touch to menswear
"The first 30 seconds people are reviewing how you come across, how you look, how you presented yourself, have you made the effort that morning, and if you at least shine your shoes, put a suit on, shirt, tie, whatever, you've made the effort, you come across well.
"It doesn't matter what field you're in, whether you're in media or sport, you can still look the part. You don't have to wear a shirt and tie, maybe, but a jacket and chinos versus just jeans and a T-shirt [makes] the difference."
Want more stories like this? Sign up here. Follow STYLE on Facebook, Instagram and Twitter
This article originally appeared on Business Insider.