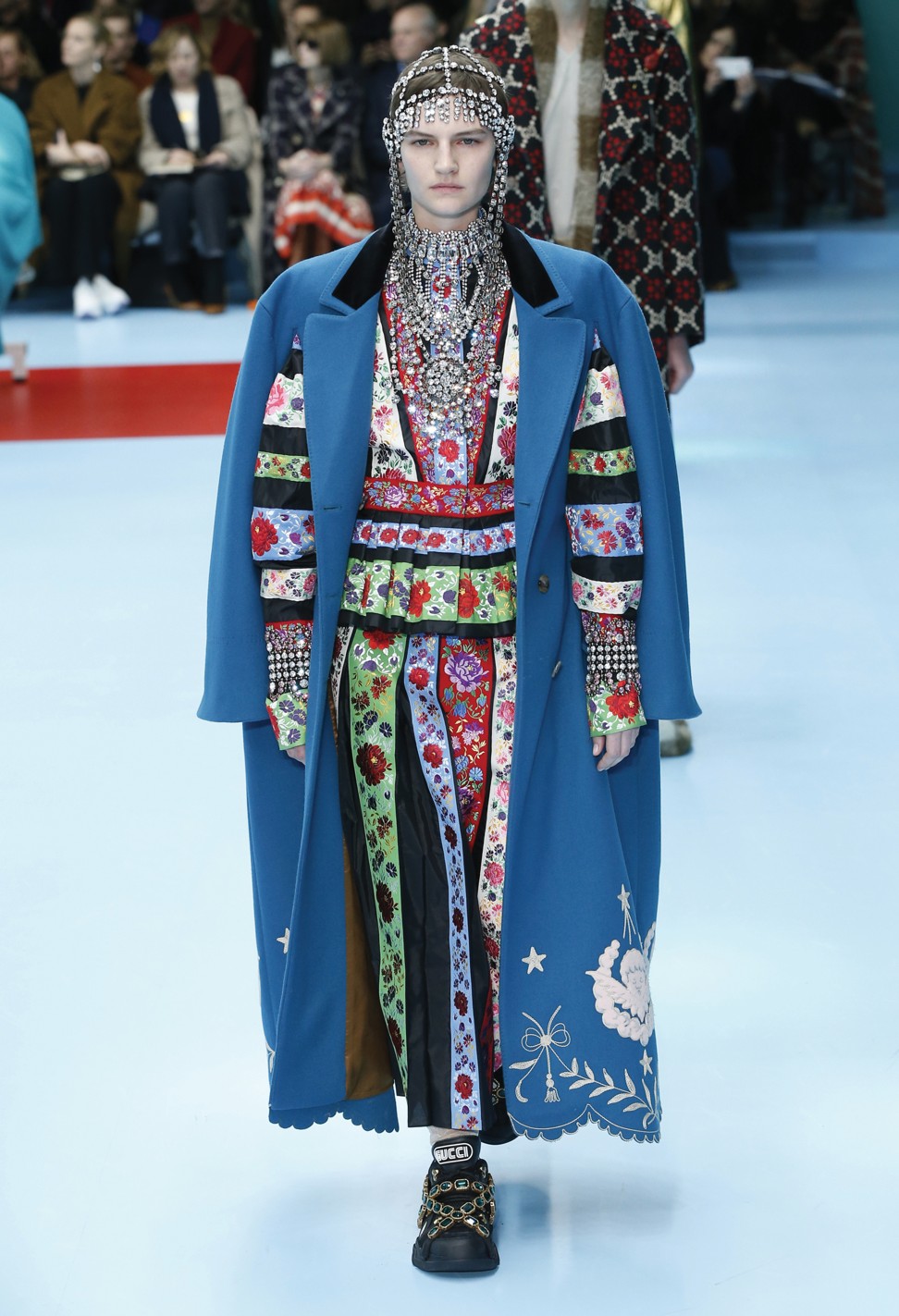 The days when sneakers – also known as trainers – were an accessory we actually used to exercise in feels like a distant memory, one relegated to the era of Nokia phones and fax machines. Because while men have been showing off sparkling white sneakers for decades, it is only very recently that women have associated Stan Smiths and battered Reeboks with high fashion.
Today, the humble white sneaker has found a foothold at every price point – from designer fashion costing thousands of dollars to high street sportswear your average teenager can afford. And they have been embraced by wildly diverse groups, including the preppy dress and blazer brigade, the streetwear girls and the high-fashion stylists. In a few short years, they have become a classic – a versatile staple that can be taken to any occasion. Tennis icon Stan Smith, when discussing the eponymous sneaker his name is famous for, said, "Now it is worn for just about anything except tennis."
The choice between painful heels and trendy trainers prompts some sole searching
As trendsetters across the globe swap their Manolos for a pair of running shoes – often wearing them front row with a five-figure-sum dress – labels have finally cottoned on to the fact there is money to be made in comfortable footwear. Brands are now producing luxury sneakers at a faster rate than their bejewelled sandals – think the Gucci Rhyton Logo, Fendi Rocko-Top Sock and Maison Margiela Thick-Sole Rib-Knit. As a result, offices, dance floors and even wedding venues around the globe have been filled with bouncing, air-filled footwear.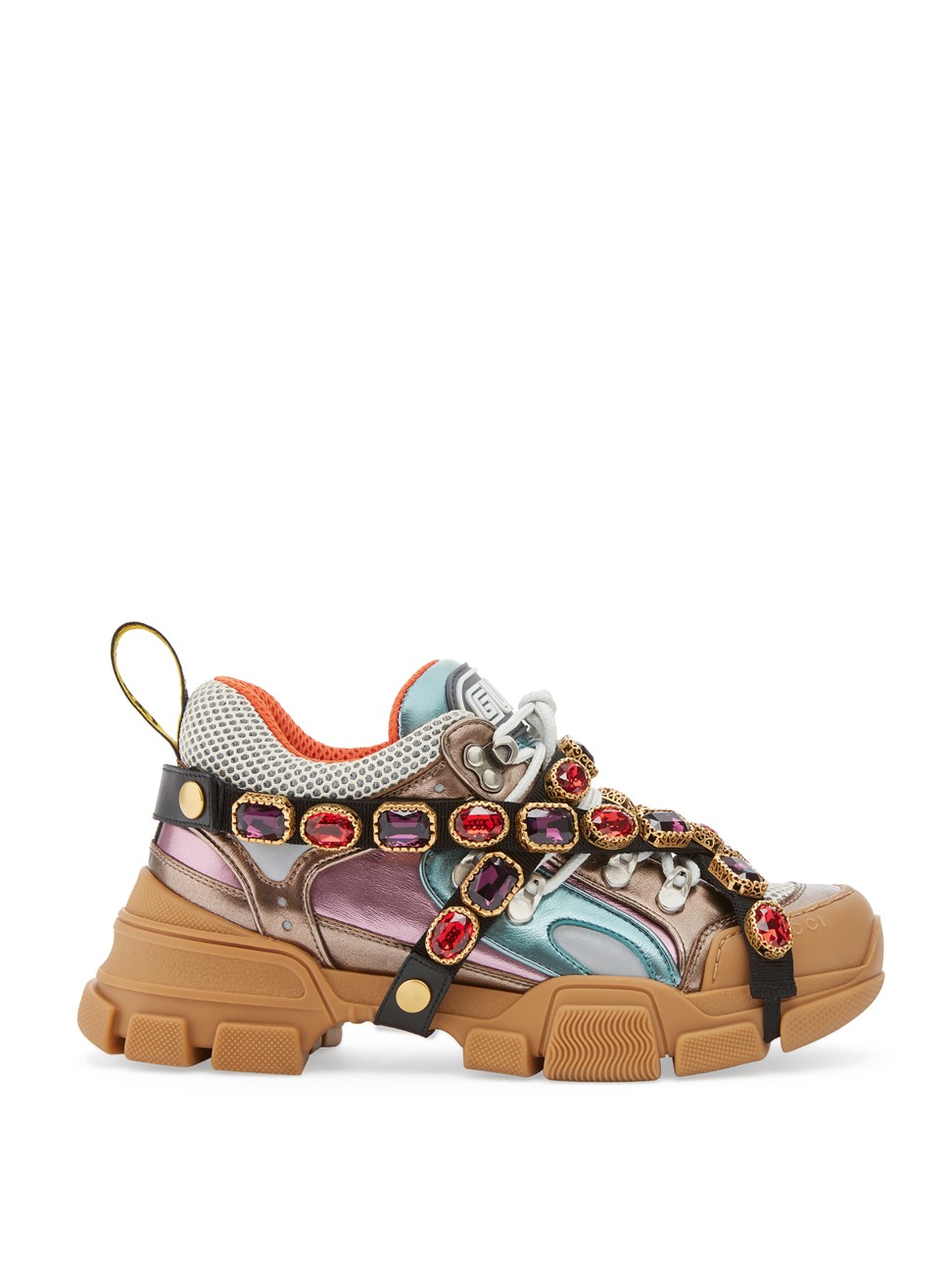 This is partly down to the evolution of our professional lives. Many people work from home, so the 1980s Working Girl dress code is fading fast into obscurity. And even for those of us with a morning commute, fewer jobs require employees to be suited and booted – tech geniuses, fashion designers, musicians, journalists, architects and stylists are all far more likely to head to work in sneakers than a pair of heels. And as a result, footwear has become a particularly potent signifier of your profession.
In an era where women are re-evaluating their roles in society and demanding a desexualisation of the workplace, sneakers also feel alluringly gender neutral. Nobody is suggesting that wearing high heels is an unfeminist choice, but expectations that women should dress in a certain way to appeal to men are changing, and as a result, most women prioritise comfort above all else.
Louis Vuitton x adidas NMD Hu eclipses other sneakers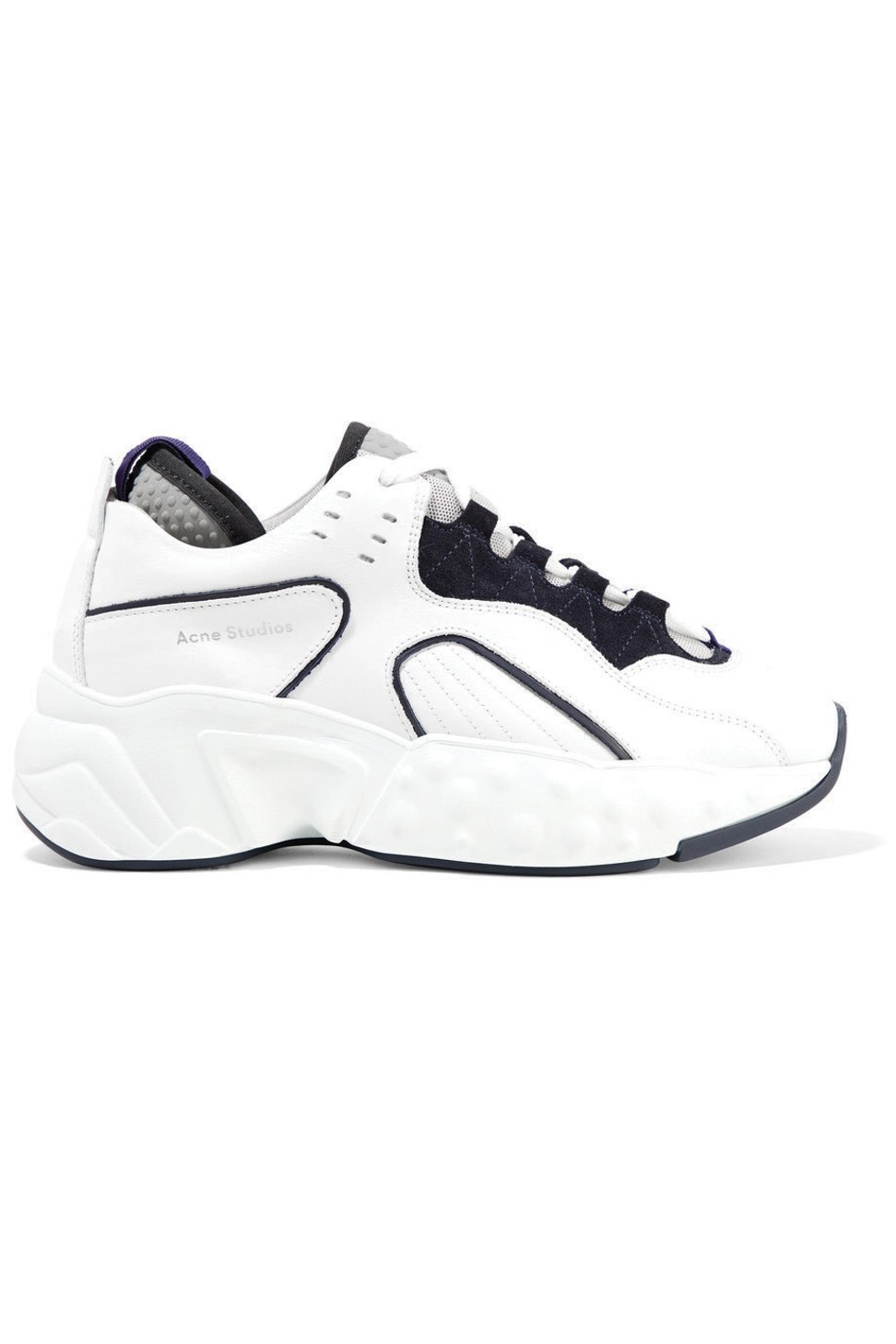 A life in sneakers began long before the fashion crowd cottoned on to them, somewhere in the East End of London. In fact, the trend started with a pair of pre-vulcanised Brazilian rubber overshoes from the 1830s, and by the 1890s, workers were wearing low-tops with a canvas body – and, amusingly, look a lot like a pair of Jack Purcells. By the 1930s, they found their first celebrity endorsement in the shape of Chuck Taylor All Stars, named after the basketball player and salesman who would shift 600 million pairs of shoes.
There are the iconic Adidas sports shoes from the 1960s; in the 1970s, Adidas created Stan Smiths, and in the 1980s boom years, sneakers became the hip-hop uniform of choice – think Air Jordan and Adidas Superstar, which are available at Shoppes at Parisian. This was followed by the ubiquitous sneakers of 1990s (Air Max 95, Insta Pump Fury). Meanwhile, our pre-Millennium television sets reflected the growing public obsession with white sneakers as they appeared on film stars such as Tom Hanks in Big and Forrest Gump, and Michael J. Fox in Back to The Future.
However, despite the glamour now associated with athletic style, sneakers at the time remained firmly on the streets and sports fields. As they became more technically advanced, heavily-branded and brightly coloured, they were hardly office or formal occasion footwear, and the idea of pairing them with a dress anywhere other than on your morning commute would have quickly earned you a place on the worst-dressed lists.
And then Prada came along. In luxury sportswear, the brand was a real trendsetter, launching a sneaker with its debut Prada Sport collection in 1997. This opened the humble sneaker to the world of high fashion – and now every designer has followed suit, it has never looked back.
5 cool sneakers for men who want to give ugly 'dad shoes' the boot
In 2018, sneakers are ubiquitous in almost every context. Women are wearing them to work, to Wimbledon and even to weddings. They may be the perfect fashion item – a literal blank canvas that you can pair with almost anything, that also cultivates that effortless approach to getting dressed.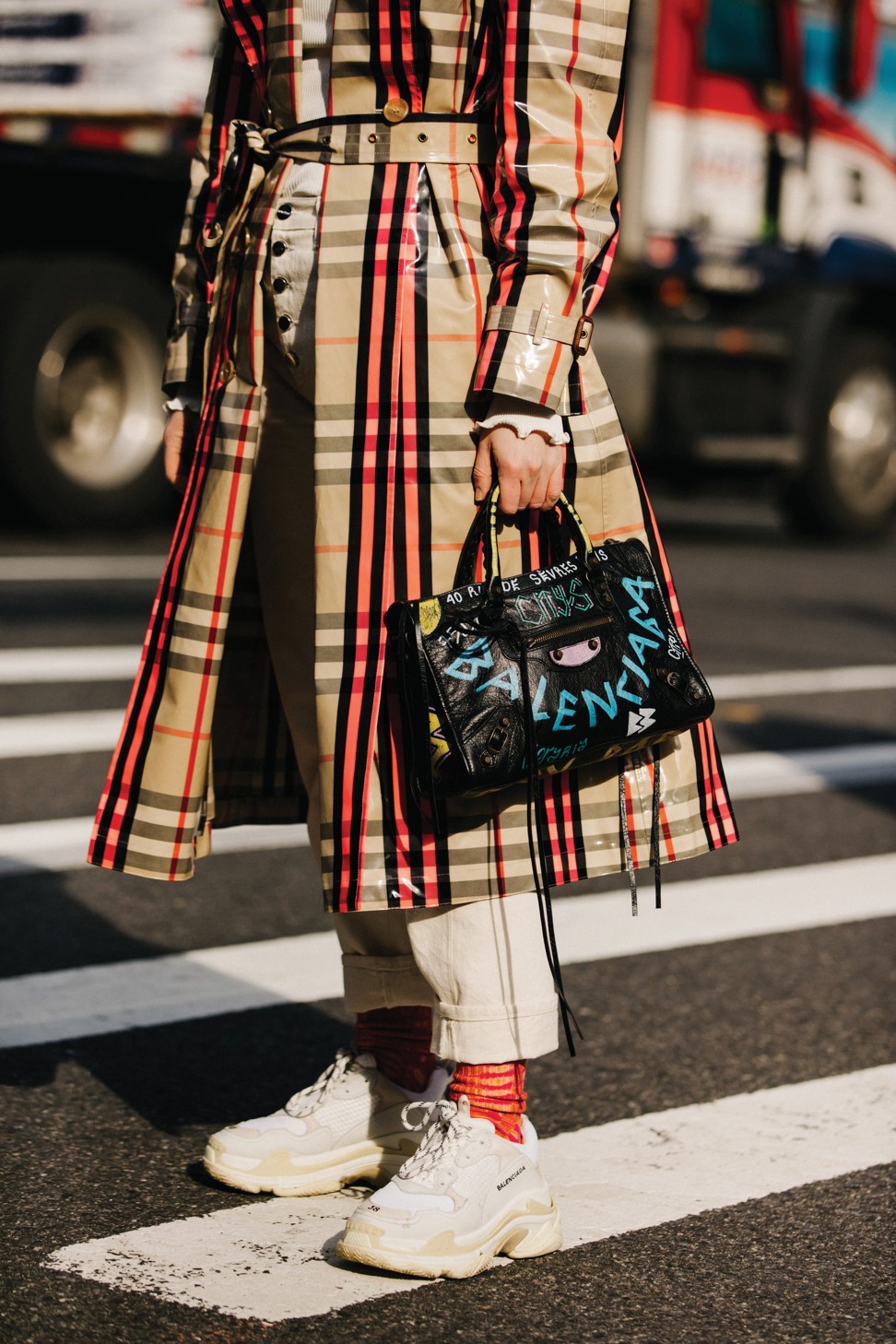 The trend of the moment is for styles that genuinely look as if you could run a marathon in them – but worn with a party dress and lots of jewellery. Balenciaga's Triple S and Louis Vuitton's Archlight have already set the mood for space-age silhouettes and patchworked renderings, both of which you can find at Shoppes at Four Seasons. There are also simple white styles like Stella McCartney's on the catwalks for those who do not want all the attention on their feet.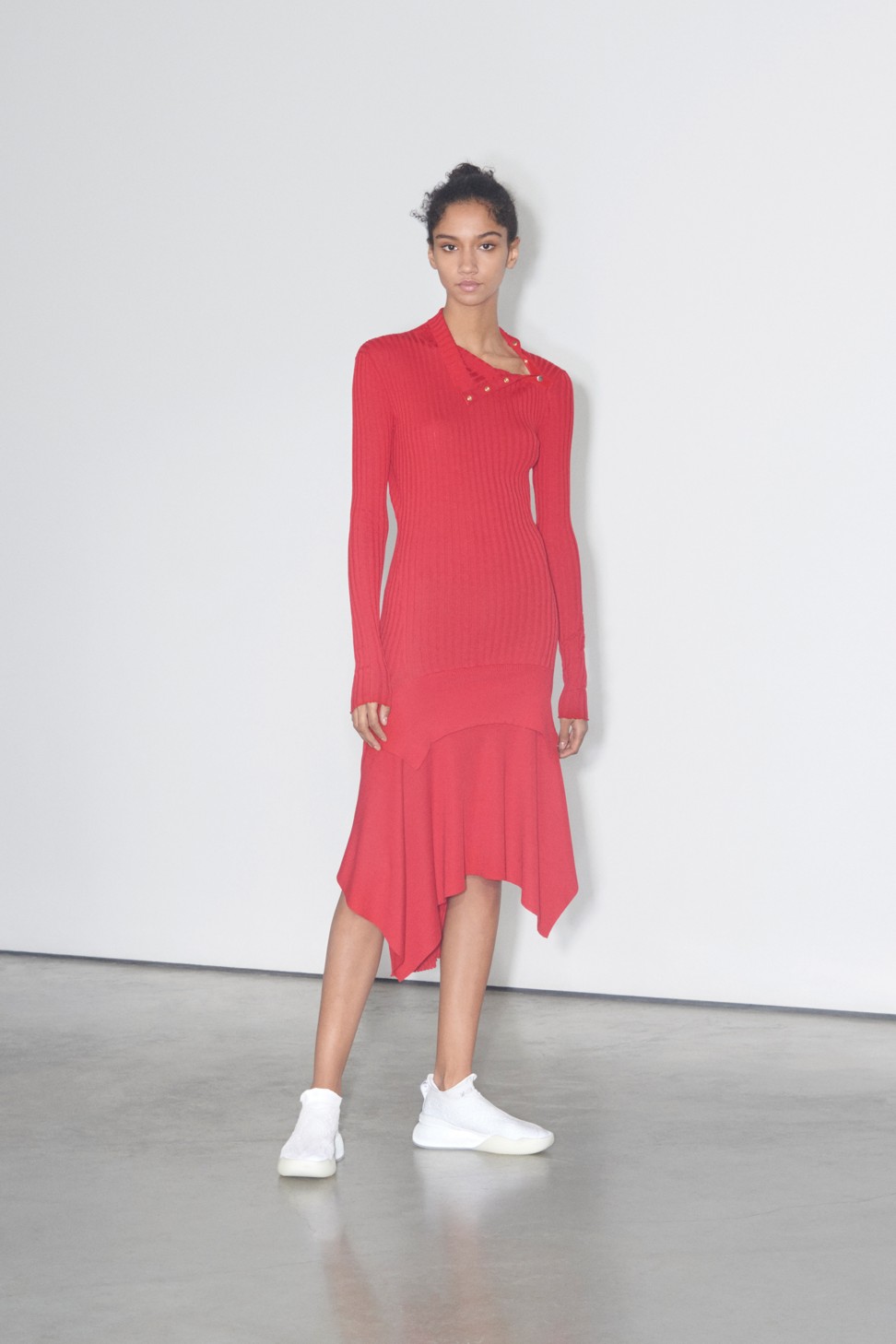 At Prada, sneakers came in pillbox red and canary yellow, which created a laid-back comic book aesthetic in primary colours. At Christopher Kane, oversized white styles were teamed with dresses loaded with chandelier-worthy crystals. JW Anderson, meanwhile, has played around with the classic Converse style.
Orthopaedic sneakers are also having their day in the sun – namely at Gucci, Balenciaga and Chanel. Styles such as the Gucci Rhyton Logo and the Acne Studios Manhattan, in particular, look as if they are providing some serious support.
Nike's PlayStation sneakers vibrate on your feet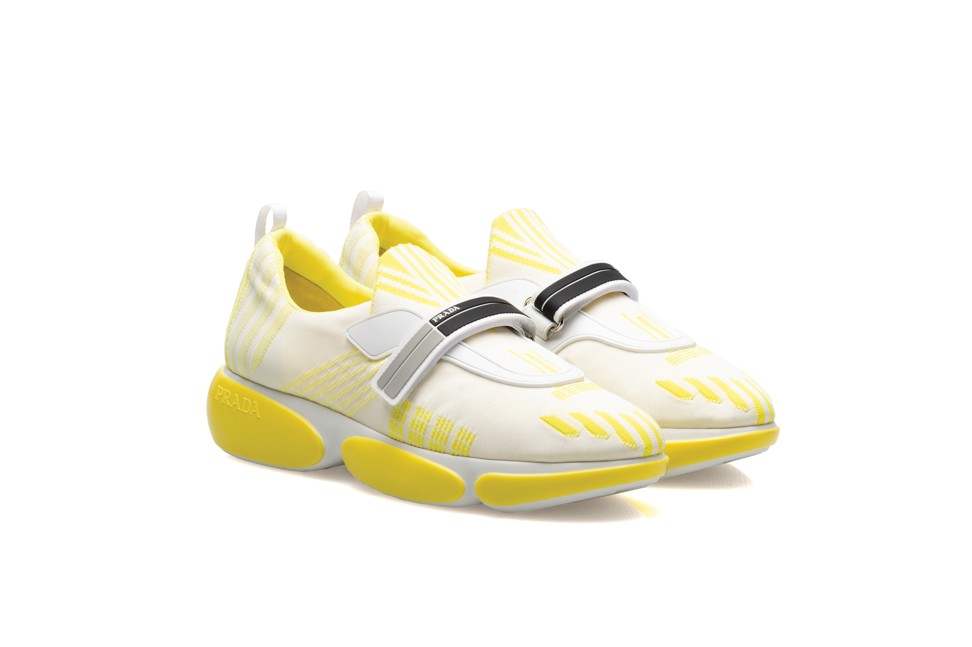 The arrival of sneakers in virtually every social occasion marks a major turning point in the way we dress. If the disappearance of the hat from post-war society showed a world shunning Victorian stuffiness, the arrival of the sneaker illustrates how we have collectively thrown away the rule book, and started dressing in a more relaxed way as we bid farewell to convention.
Want more stories like this? Sign up here. Follow STYLE on Facebook, Instagram and Twitter