Queen Rania Al-Abdullah of Jordan is at the forefront of human rights issues – from education and health to children and refugee crisis.
With 10.6 million followers on Twitter and another 4.7 million on Instagram, the queen is one of the world's most digital-savvy royals.
Meghan Markle's Givenchy gown brings a touch of modernity to the British monarchy
She is also an elegant trendsetter widely known for her sartorial reign – posing side by side with the likes of America's First Lady Melania Trump and Queen Maxima of the Netherlands.
Last Wednesday her sophisticated regal style impressed countless social media users across mainland China when she visited Hangzhou to attend Alibaba Foundation's second biennial XIN Philanthropy Conference.
Her arrival followed a trip to Jordan last May by Jack Ma, executive chairman of Alibaba, the Chinese multinational conglomerate focused on e-commerce, retail, internet and technology, which owns the South China Morning Post.
Ma – one of China's most recognisable names, who plans to hand over the executive chairman role to Alibaba's current chief executive officer Daniel Zhang on September 10, 2019, as part of a long-term transition strategy – accompanied the queen, who had opted to dress in an Orient-inspired look, as she toured the e-commerce giant's headquarters.
Alibaba appoints Daniel Zhang to succeed Jack Ma as chairman in 12-month succession plan
Clad in a green For Restless Sleepers tropical-print duster coat by Italian designer Francesca Ruffini, she matched a crispy white Oxford shirt to echo the coat's white crane motif – a symbol of longevity in Chinese culture.
The queen had also abandoned the robe's original silk ribbon and re-styled it with a wide belt to turn it into more formal attire.
Happy birthday, Kate: Middleton's best – and most expensive – style moments
Paired with black Fendi trousers and Gianvito Rossi shoes, she looked both fashionable and understated, while managing to wear something stylish that also subtly resonated with Chinese culture.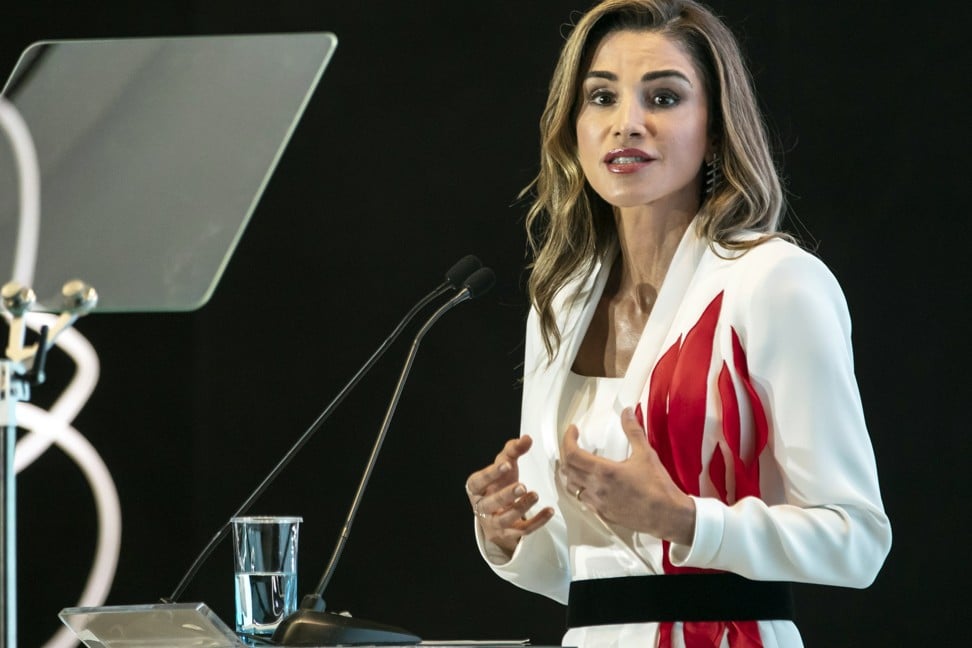 By the time she made a speech at the conference she had switched to a more business-focused outfit – an asymmetrical white blazer with a bright red adornment from Middle Eastern fashion designer Georges Chakra's autumn-winter 2018-19 haute couture collection.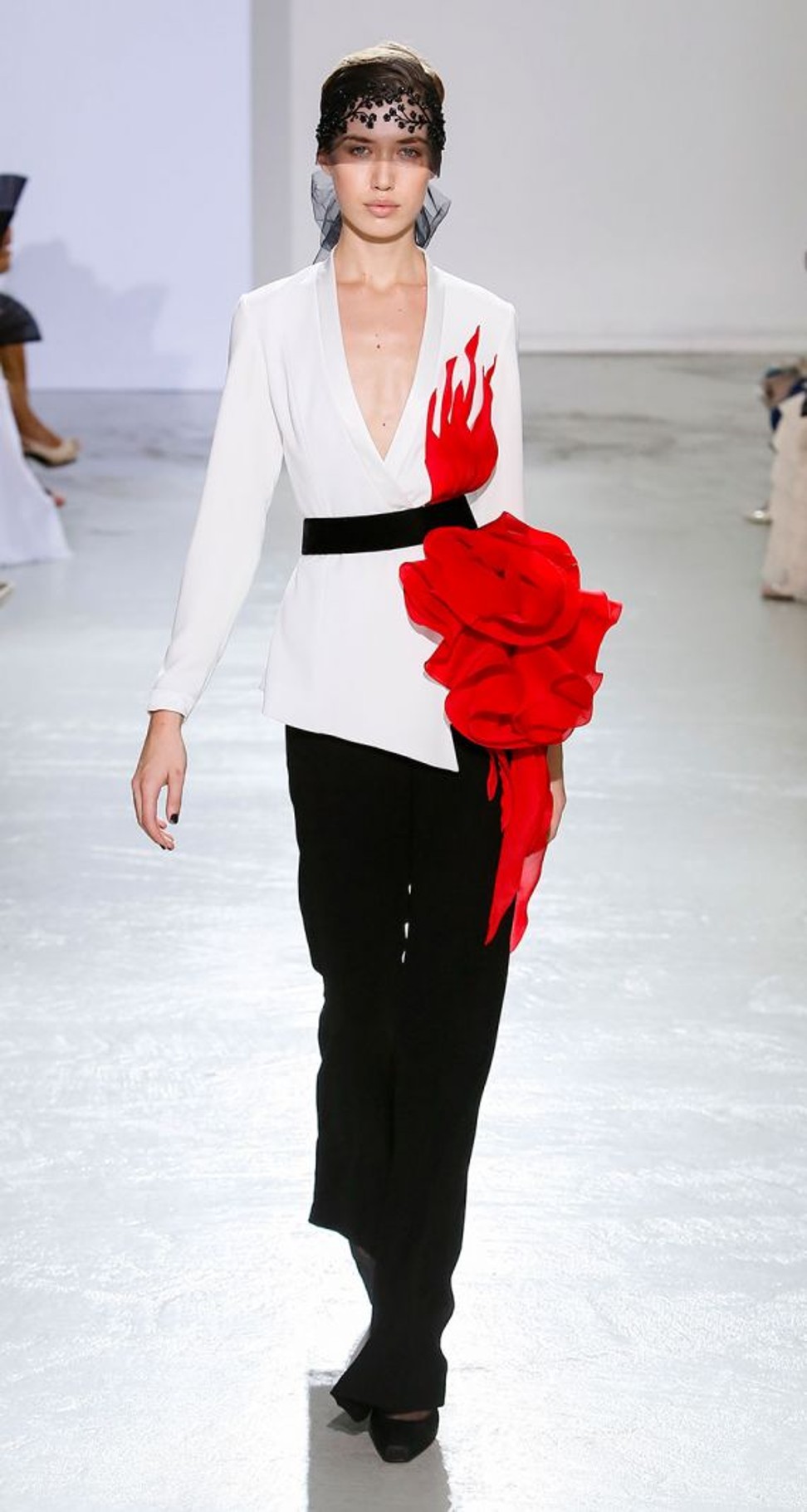 The queen has chosen to wear outfits by Chakra, a Beirut-based, Lebanese designer, on other official occasions including a custom-made white ensemble at a welcoming ceremony in Amman for Sir Peter Cosgrove, Governor-General of Australia.
Born in Kuwait to Palestinian parents, she moved to Jordan for work where she met the then-Prince Abdullah bin Al Hussein in 1993.
She became queen in 1999 when her husband ascended the throne, and the couple now have four children.
'Proud feminist' Meghan Markle makes her online debut as Duchess of Sussex
The queen reportedly owns the highest valued collection of designer clothes among today's royals, including dresses created by high-end fashion houses such as Dior and Valentino.
Fashion researchers at UFO No More reported that the clothes she wore last year were worth a total of £237,000 (US$307,000)
An advocate of Chakra and other Middle Eastern designers including Lebanese fashion creative Elie Saab, the queen has helped to put many local names on the global fashion map.
Want more stories like this? Sign up here. Follow STYLE on Facebook, Instagram and Twitter