The first show since creative director Wes Gordon took the reins at fashion brand Carolina Herrera saw him bring bright colours, bold prints and patterns, and voluminous evening dresses to the runway at New York Fashion Week.
Rodarte captivates rainy New York Fashion Week with romantic, cemetery show of ethereal models
"In a grey, scary, uncertain world, Herrera should be that rainbow in your wardrobe," Gordon said after his spring-summer 2019 collection show on Monday, which was staged amid paintings on the walls of the New-York Historical Society.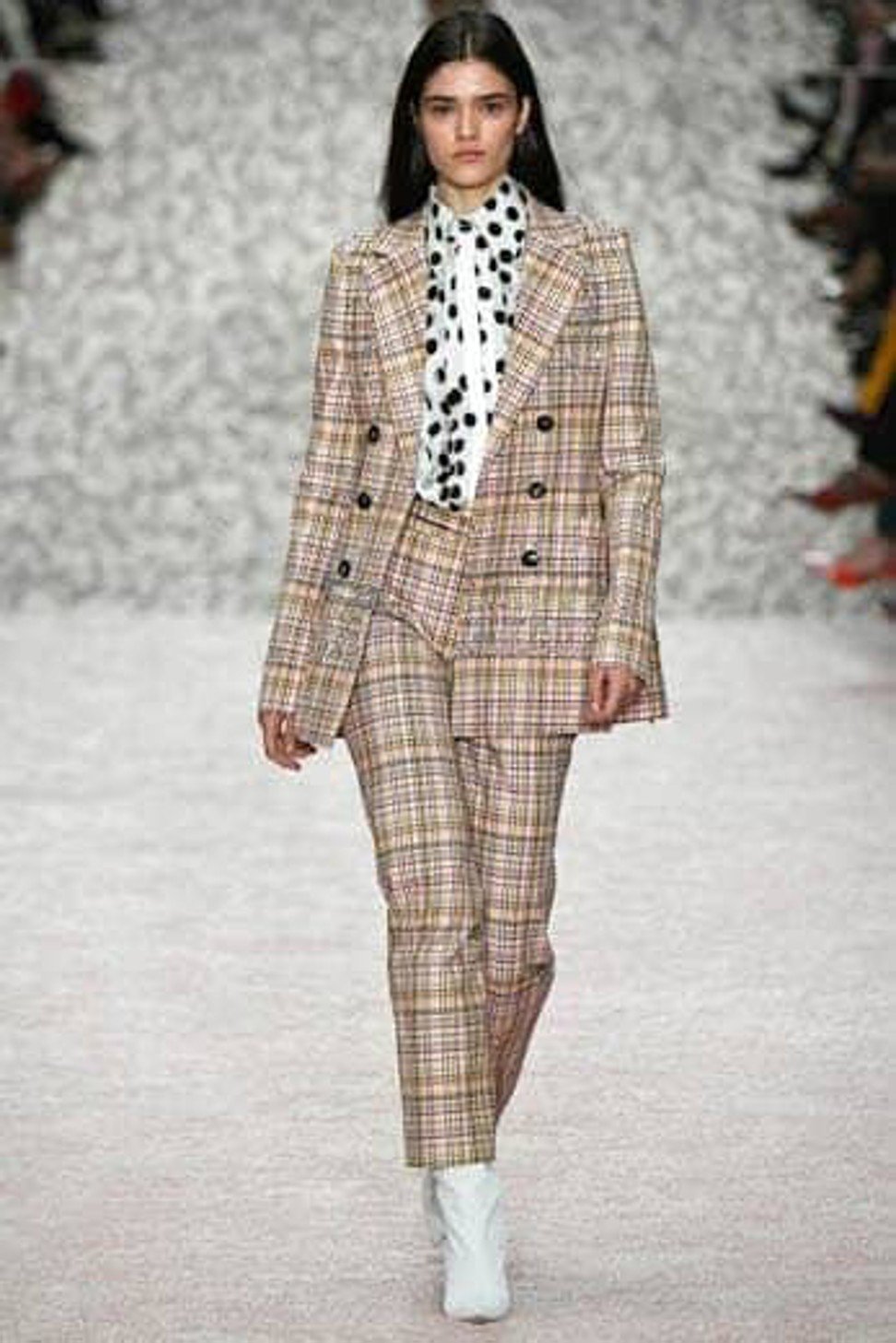 The Venezuelan-born designer Carolina Herrera, 79, stepped down as creative director of her eponymous brand in February.
Responsibility for label she carefully cultivated was handed to Gordon, who had worked under Herrera's watchful eye for a year before taking over.
How the wealthy gain VIP access to Fashion Week
Guests were excited to see where Gordon would take the line.
This collection was really about colourful, happy clothes for a woman who's not a wallflower and who just wants to zip up her dress and dance and smile
"Oh, I know her well, and I'm a great admirer of her and her fashion, of course," American businesswoman and television personality Martha Stewart said of Herrera, the designer.
"And to see a new young man take over is very exciting and I know him too, so – I love his lifestyle and I think he's going to do an amazing job for her."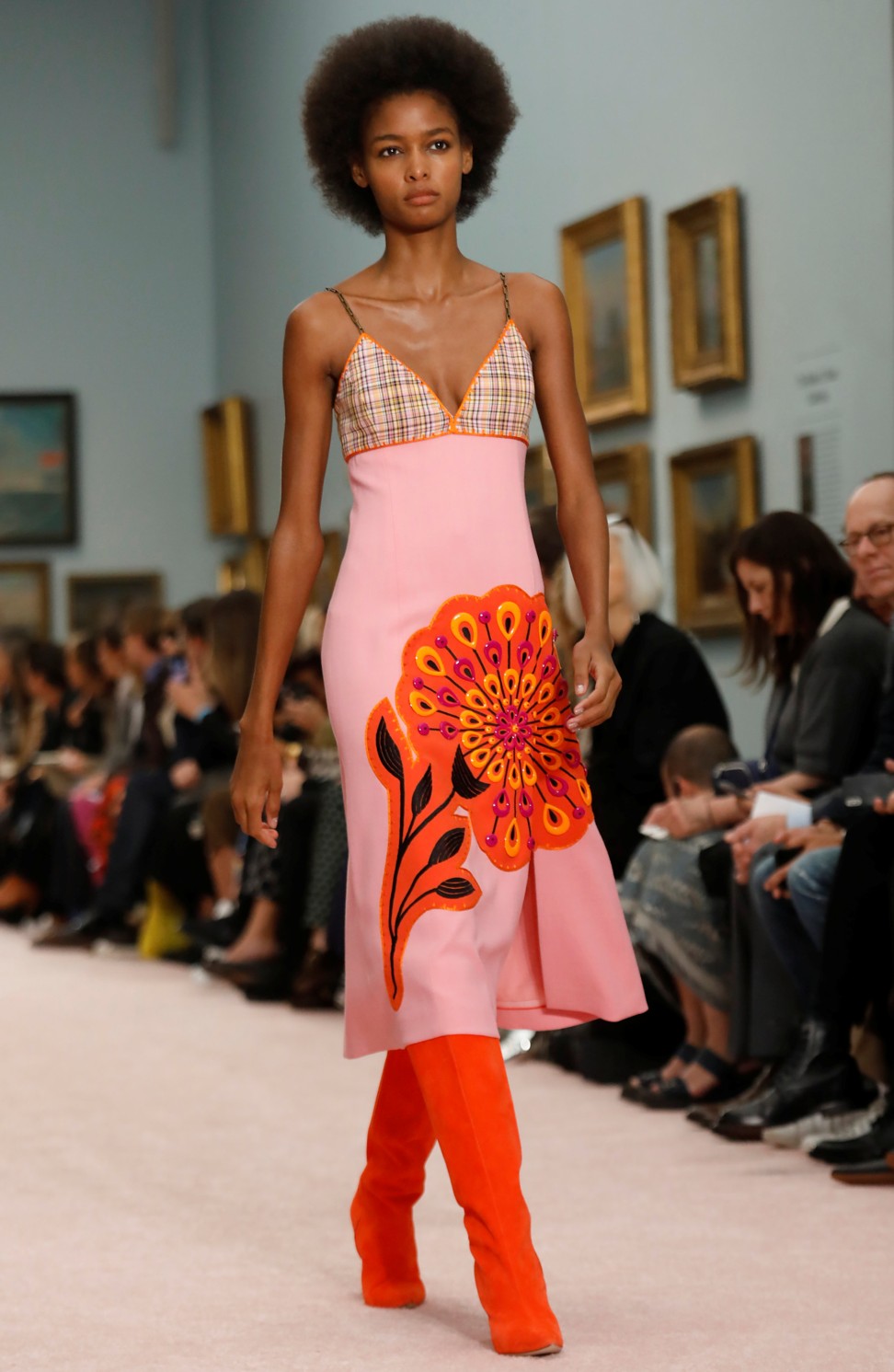 Barbara Bush and Jenna Bush Hager, the daughters of former President George W. Bush, also believed Gordon would be a success.
"Yeah, we got to know Mrs Herrera before and we love Wes so we're excited that he gets to continue her work," Hager said.
Claudia Li: the fashion risk-taker who counts Bella Hadid as a fan
During the show, Herrera's eyes were on the new collection that Gordon had created.
It was the first time the Venezuelan had seen the clothes, because she had said she wanted to "be surprised".
"I think this collection was really about colourful, happy clothes for a woman who's not a wallflower and who just wants to zip up her dress and dance and smile," Gordon said.
Herrera approved.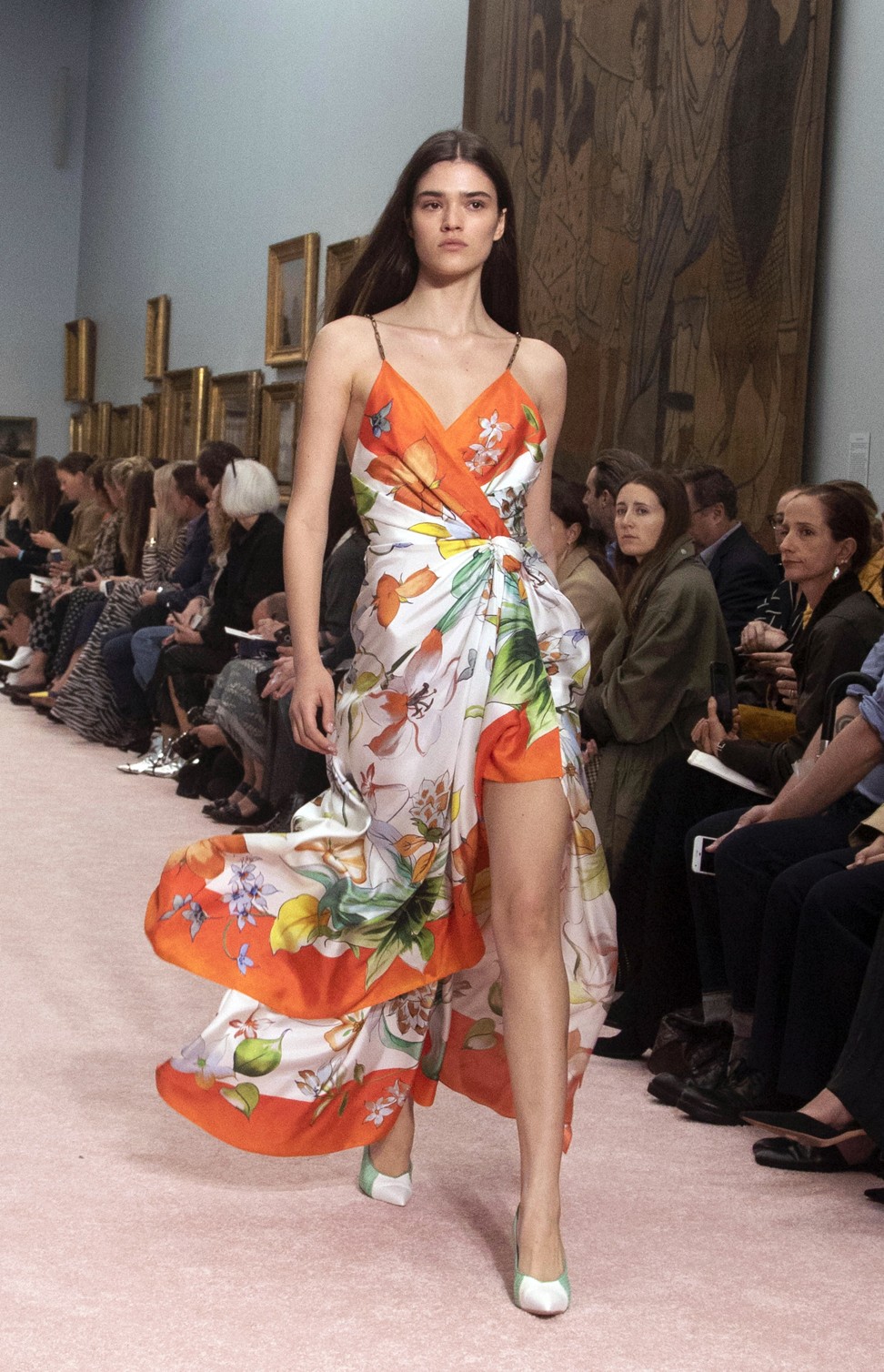 "She was the first one back there, and she gave me a hug and said it was beautiful and that really meant a lot to me," Gordon said.
Herrera was not the only guest who was happy with the outcome of Monday's show.
Proenza Schouler designers go all-American with denim at New York Fashion Week
The American models Hailey Baldwin and Lily Aldridge were among the many people congratulating Gordon at the end of the show.
Baldwin, 21, recently engaged to singer Justin Bieber, flaunted her engagement ring in a bubblegum pink trouser suit with a plunging neckline.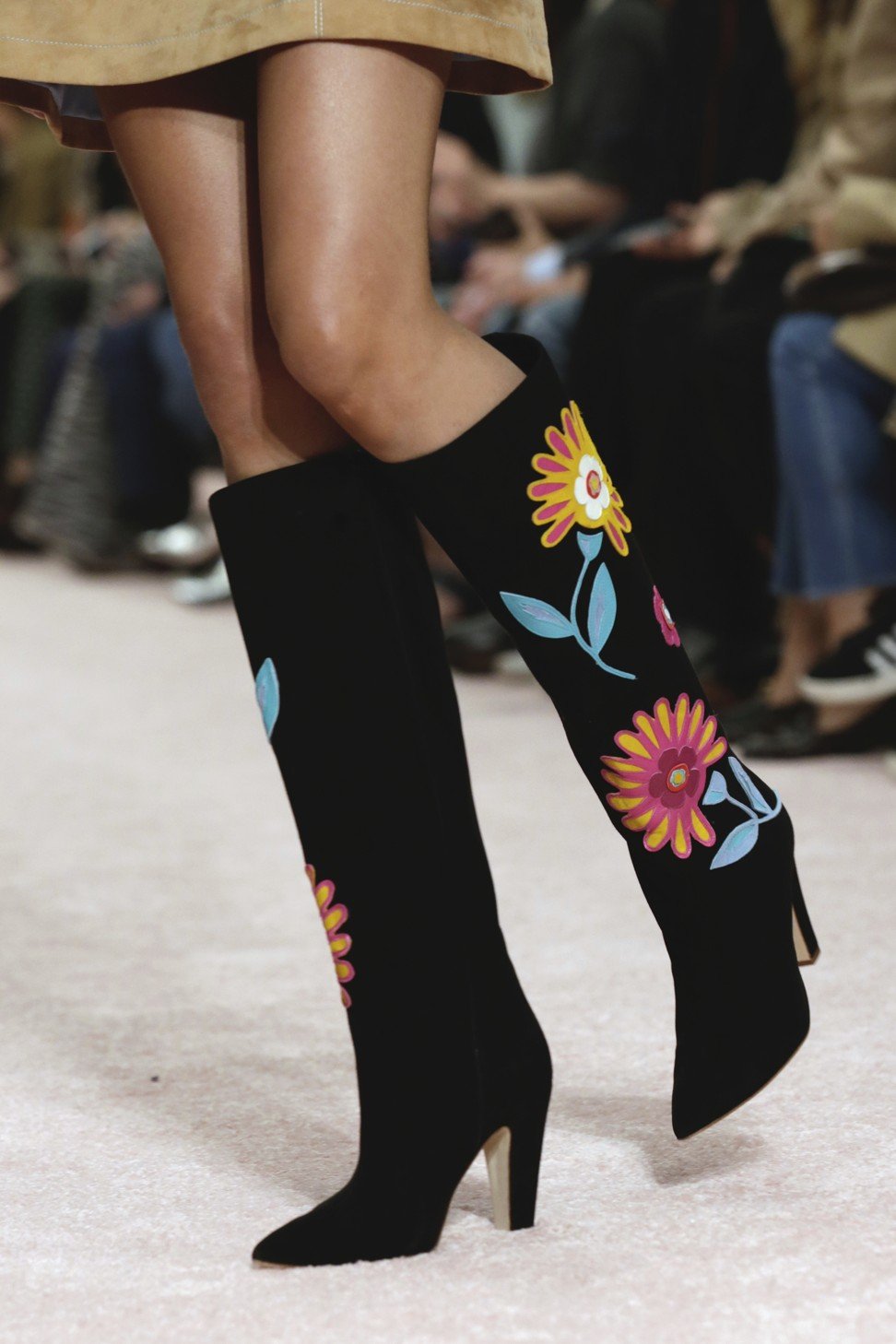 Of course, Herrera herself also sat in the front row as Gordon's embellished jacket with tuxedo lapels in bright marigold rolled through, the model showing off a pair of flower-adorned boots that repeated in other looks and other colours.
There was room to spare in a series of floor-length dresses. And room to spare in belled sleeves, off-shoulder looks that hung to the wrist in ruffles and prairie print mash-ups.
Want more stories like this? Sign up here. Follow STYLE on Facebook, Instagram and Twitter