Two years into their tenure at the helm of Oscar de la Renta, designers Laura Kim and Fernando Garcia continue to seek new ways to inject a more relaxed vibe into the label – while maintaining its famous craftsmanship.
On Tuesday, the pair put on a rooftop runway show for their spring-summer 2019 collection, that felt like a sunny Mediterranean holiday – well, once it actually stopped drizzling.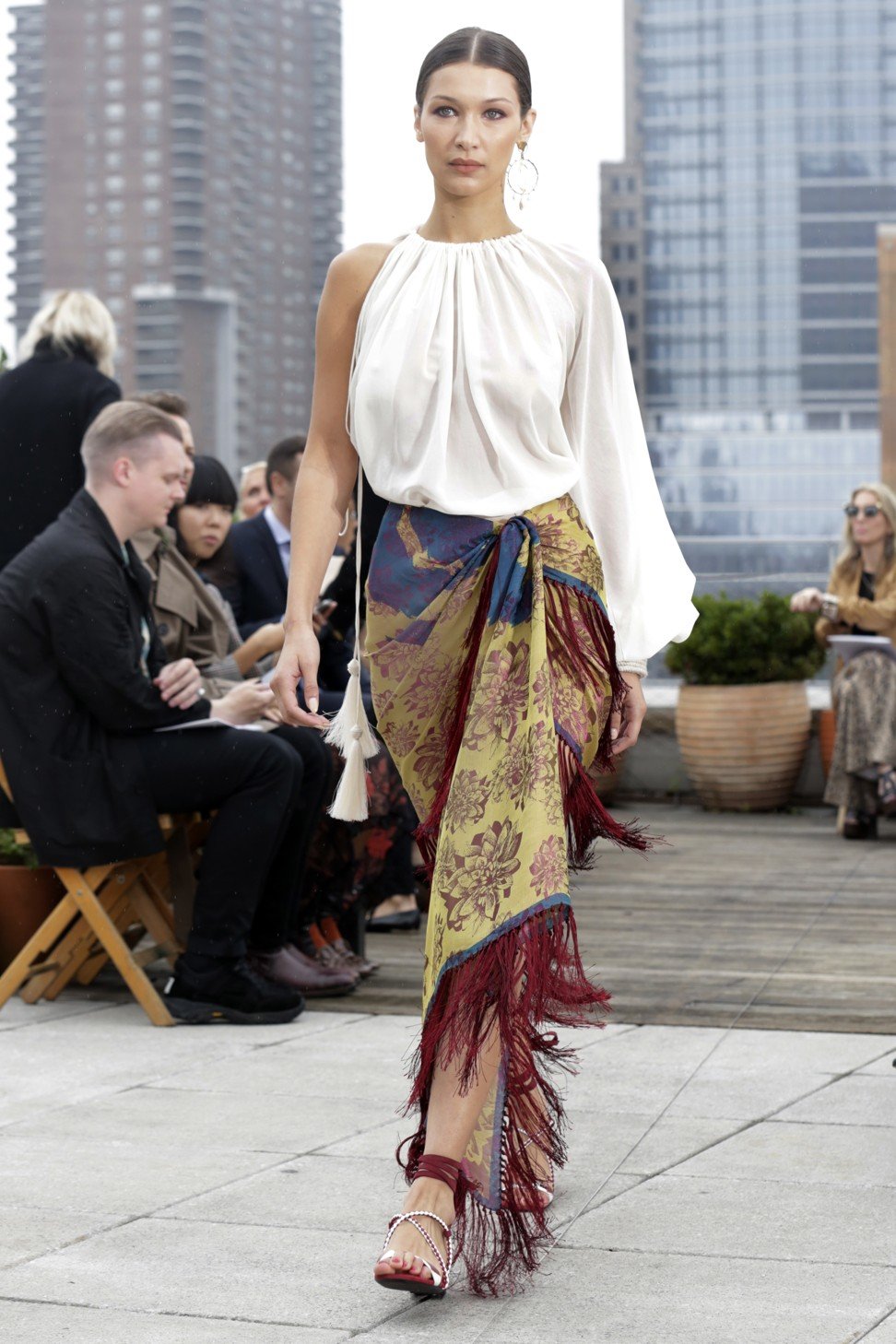 There were bold prints, lots of fringe, crocheted dresses and loose, comfy kaftans taking their place among the elegant, structured dresses the label is best known for.
Snow Xue Gao pays tribute to '60s Hong Kong glamour at NYFW
The two moods of the collection could perhaps best be sampled by looking at the show's opening and closing garments, each modelled by a famous Hadid sister.
Bella Hadid kicked things off in a fringed, sarong-like skirt with a tulip print and a white, one-armed top. Later, Gigi Hadid finished the show in a long, sheer black lace dress – also with one arm free – with delicate ruffles running up the leg.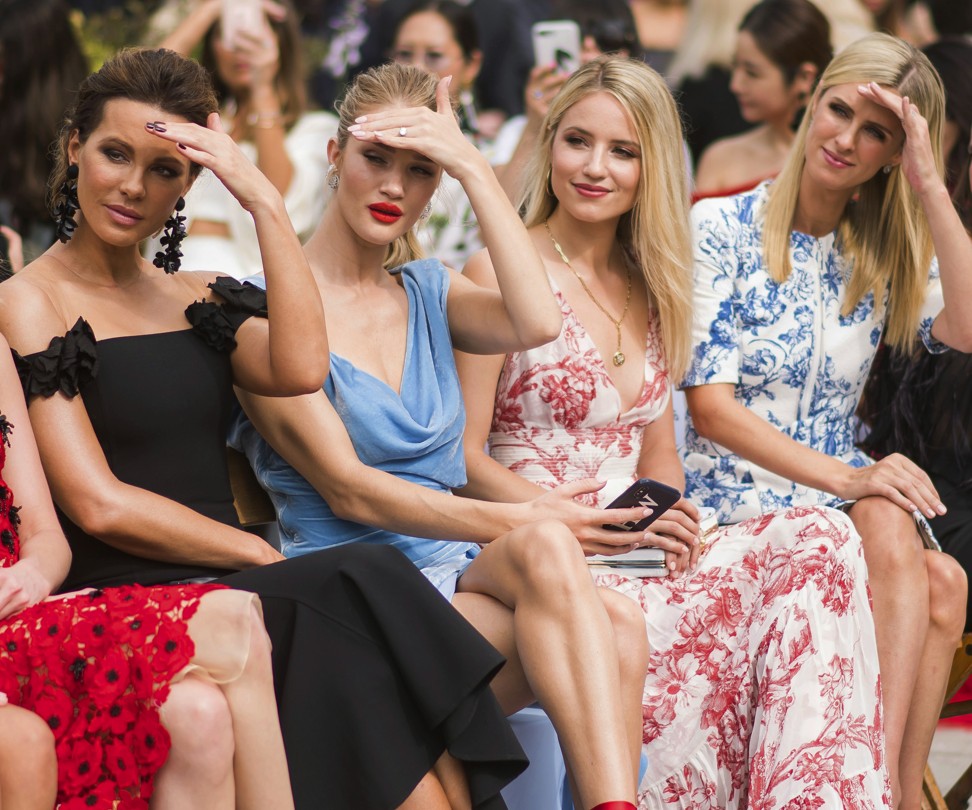 Backstage after the high-profile show, which attracted celebrities such as rapper Nicki Minaj (and her mother, Carol Maraj), and the actresses Kate Beckinsale and Dianna Agron, the designing duo had just a few words to describe what they were going for.
"More relaxed Oscar," Garcia said.
"Lighter," Kim noted.
We have always had kaftans [at Oscar de la Renta] but we never really showed them. But I'm starting to realise that that's all I want to wear in summer
"Sexier," Garcia added.
The two agreed that each season, they have experimented just a bit more with the aesthetic of the label's legendary founder.
Wes Gordon delights with Carolina Herrera debut in New York
This time, they thought about all the countries they had travelled to for inspiration, and then actually made a print from a map of them, which appears on several garments.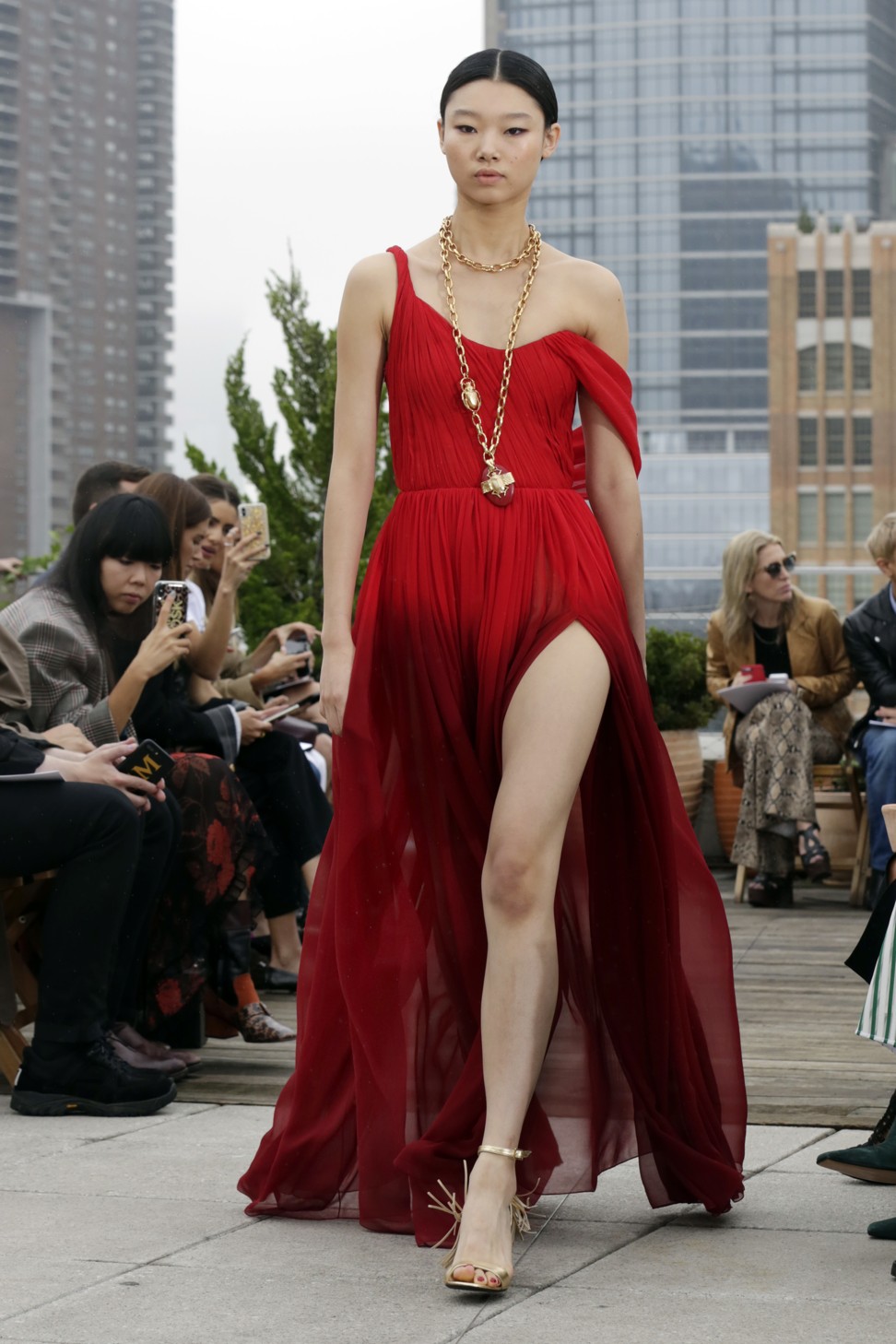 "You can see, it goes from Turkey, to Morocco, to China," Kim said, pointing to a photo on a board backstage.
A number of the garments had a relaxed, looser fit, and Kim said that had something to do with the weather this year.
"It was so hot this summer that I think I personally felt the need for looser clothes," she said.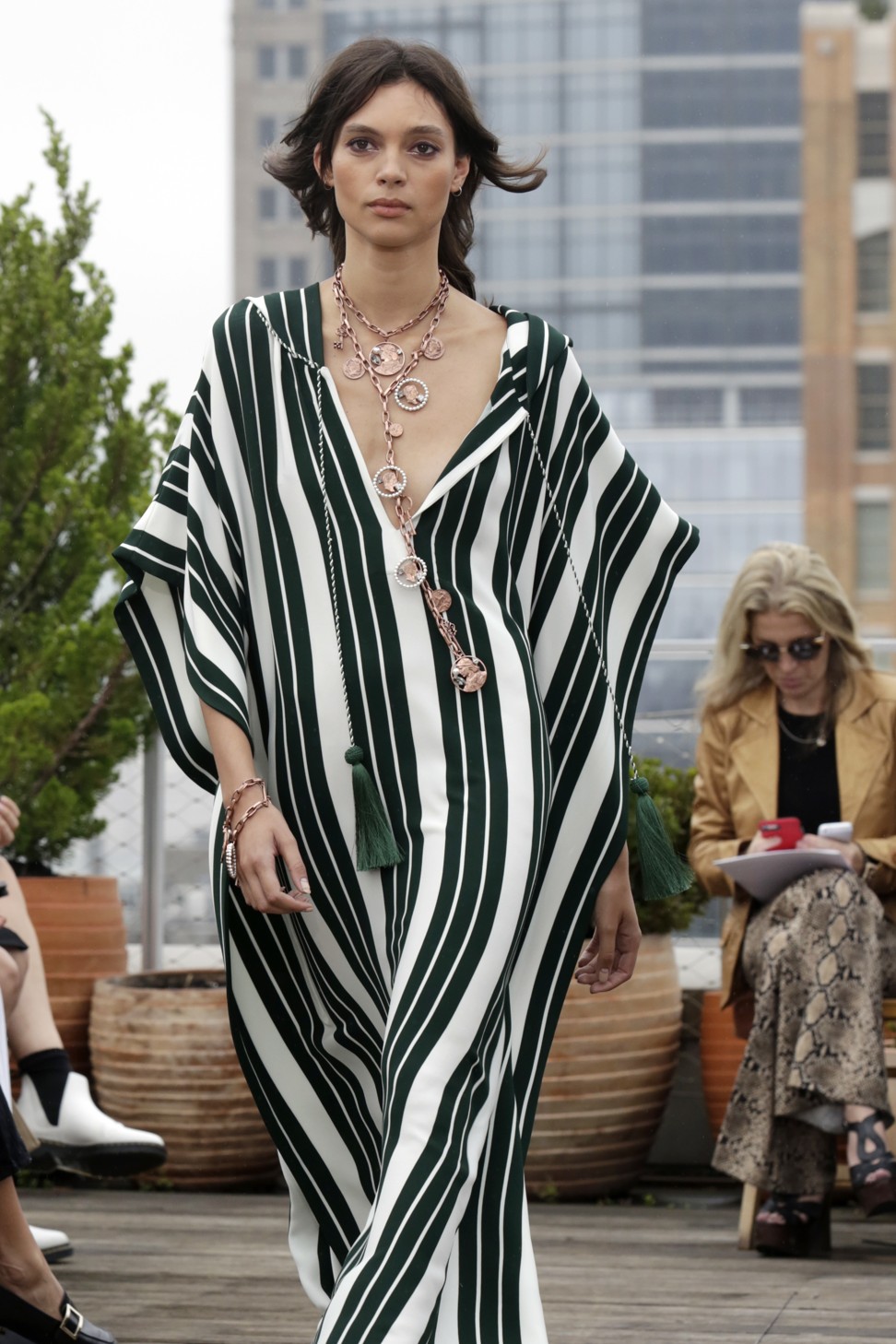 Chief among the looser clothes were kaftans – perhaps the ideal holiday garment.
"We always had kaftans but we never really showed them," Kim said. "But I'm starting to realise that that's all I want to wear in summer."
It was so hot this summer that I personally felt the need for looser clothes [in the new collection]
Colours included a lot of neutrals, but also bold colours such as bright canary yellow, and a new terracotta red.
Proenza Schouler designers go all-American with denim at NYFW
Speaking of canaries, one whimsical touch was a white birdcage purse – with a wallet inside, resembling a bird, which is not exactly a traditional Oscar de la Renta accessory.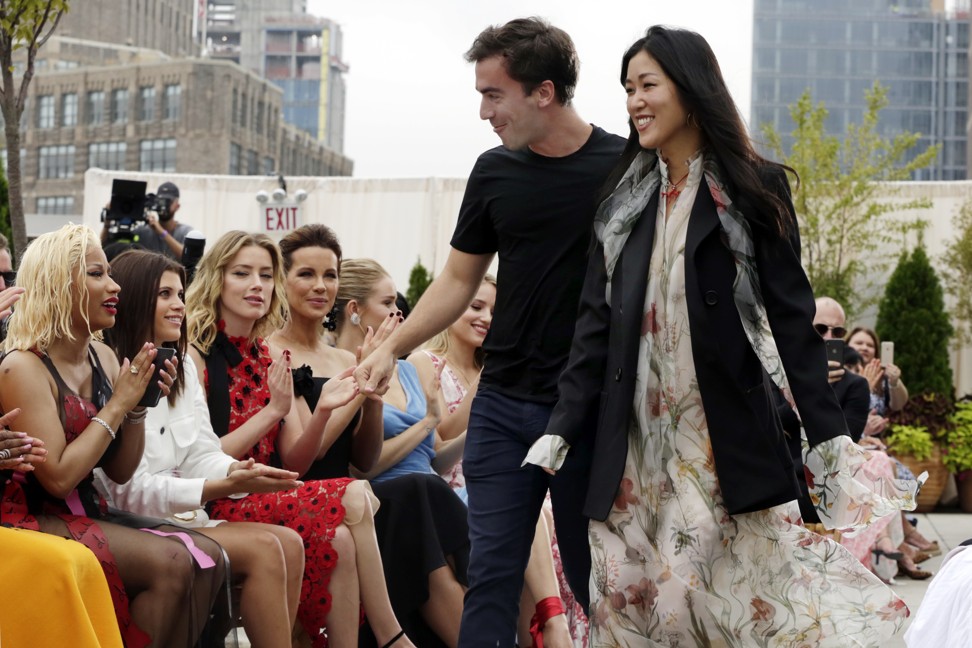 For Monse, their own, much more casual and younger line, the two designers had said they metaphorically raided their grandmother's wardrobe this season – albeit a rich grandmother.
So, they were asked, whose wardrobe did had raided for their Oscar de la Renta collection?
"I think everybody in the Mediterranean," Garcia joked.
Want more stories like this? Sign up here. Follow STYLE on Facebook, Instagram and Twitter