After stunning the fashion elite with his spectacular show-with-concert on Thursday, Giorgio Armani returned on Sunday and gave a "shape to colour" in a new collection of ethereal designs in pastel and silver coloured satins.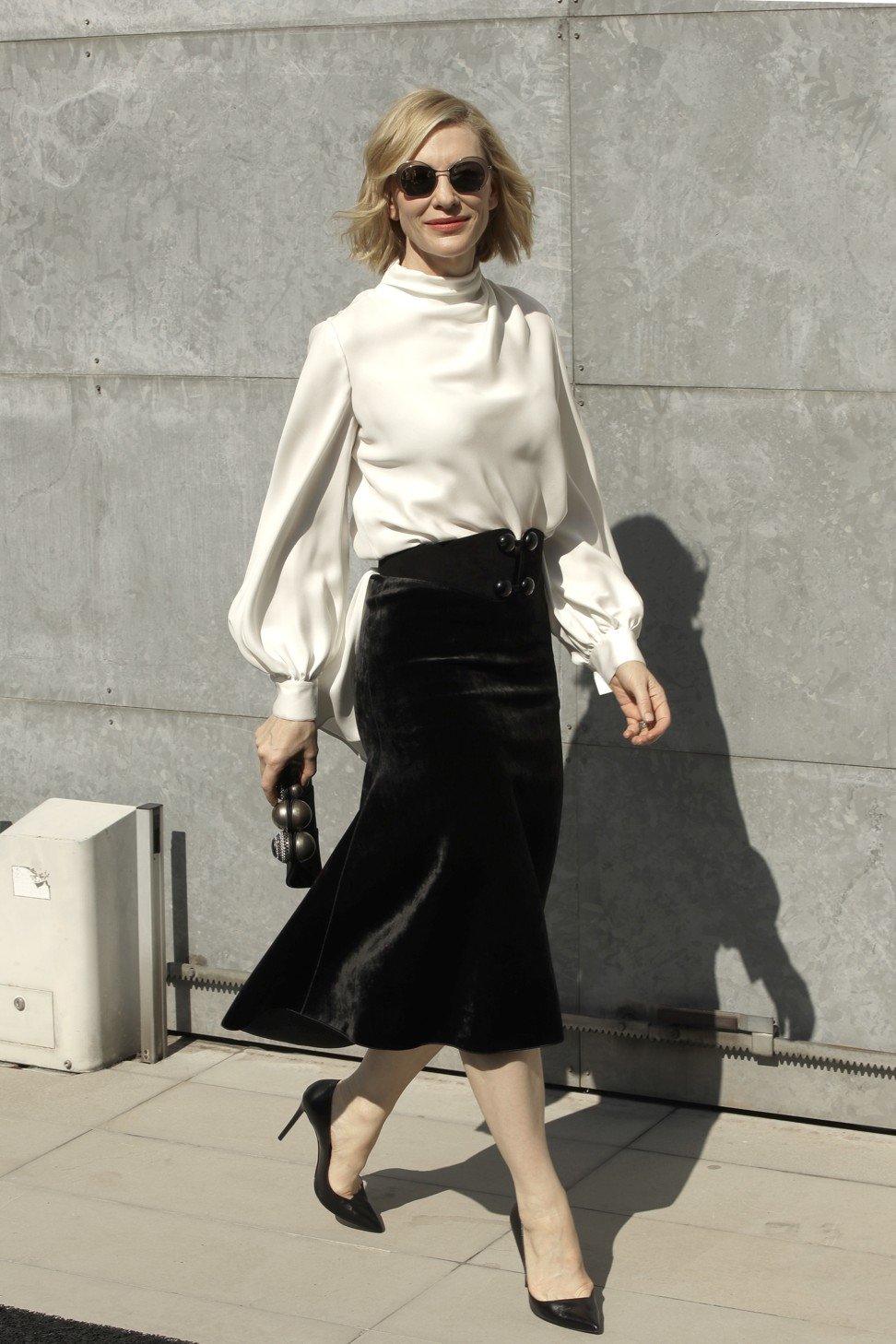 Giorgio Armani says successor need not be Italian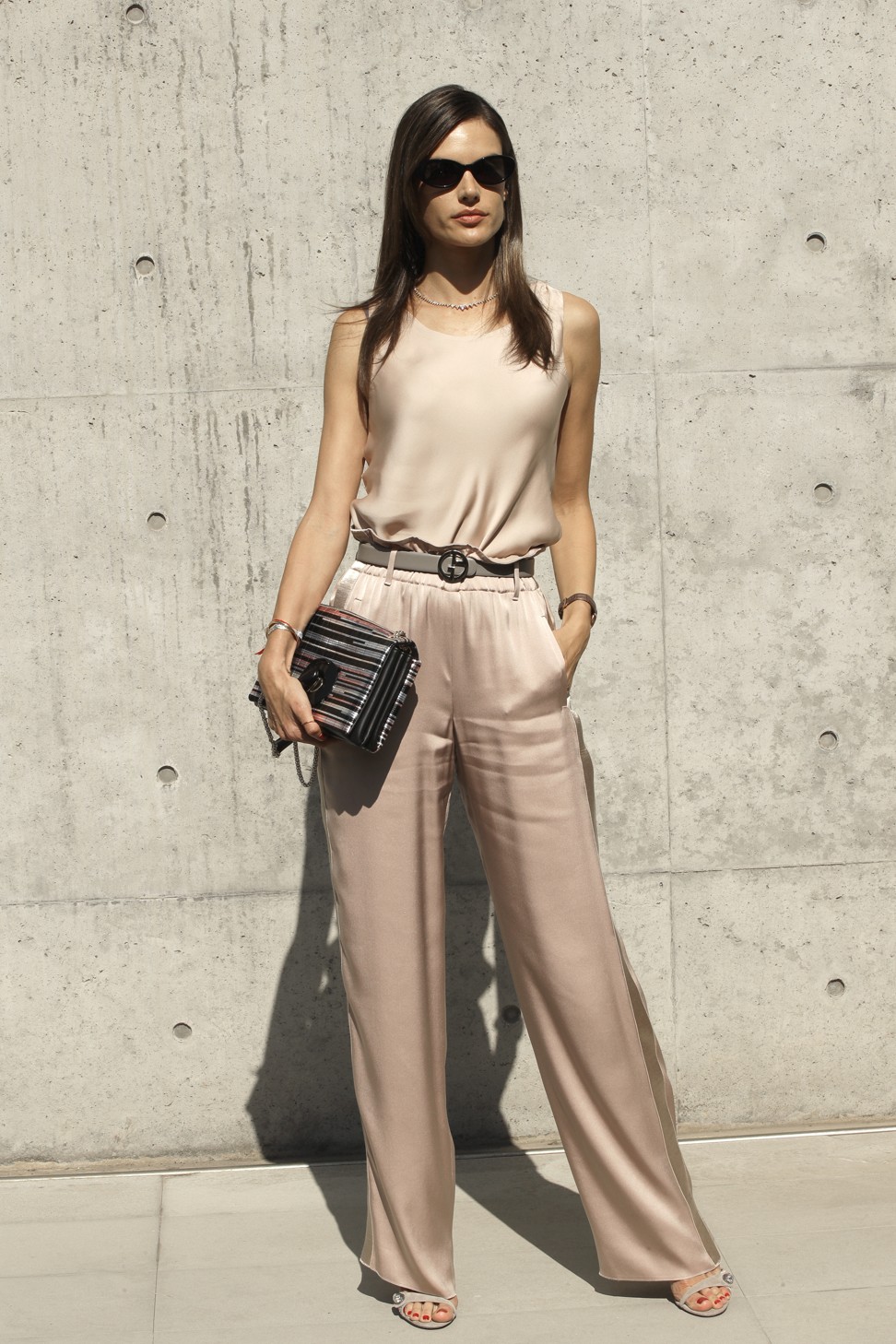 "Liquid and lightness are given by a rarefied range of colours. It's all very subtle, just like the colour palette, which gives a shape to the clothes," designer Giorgio Armani told reporters at the end of his show.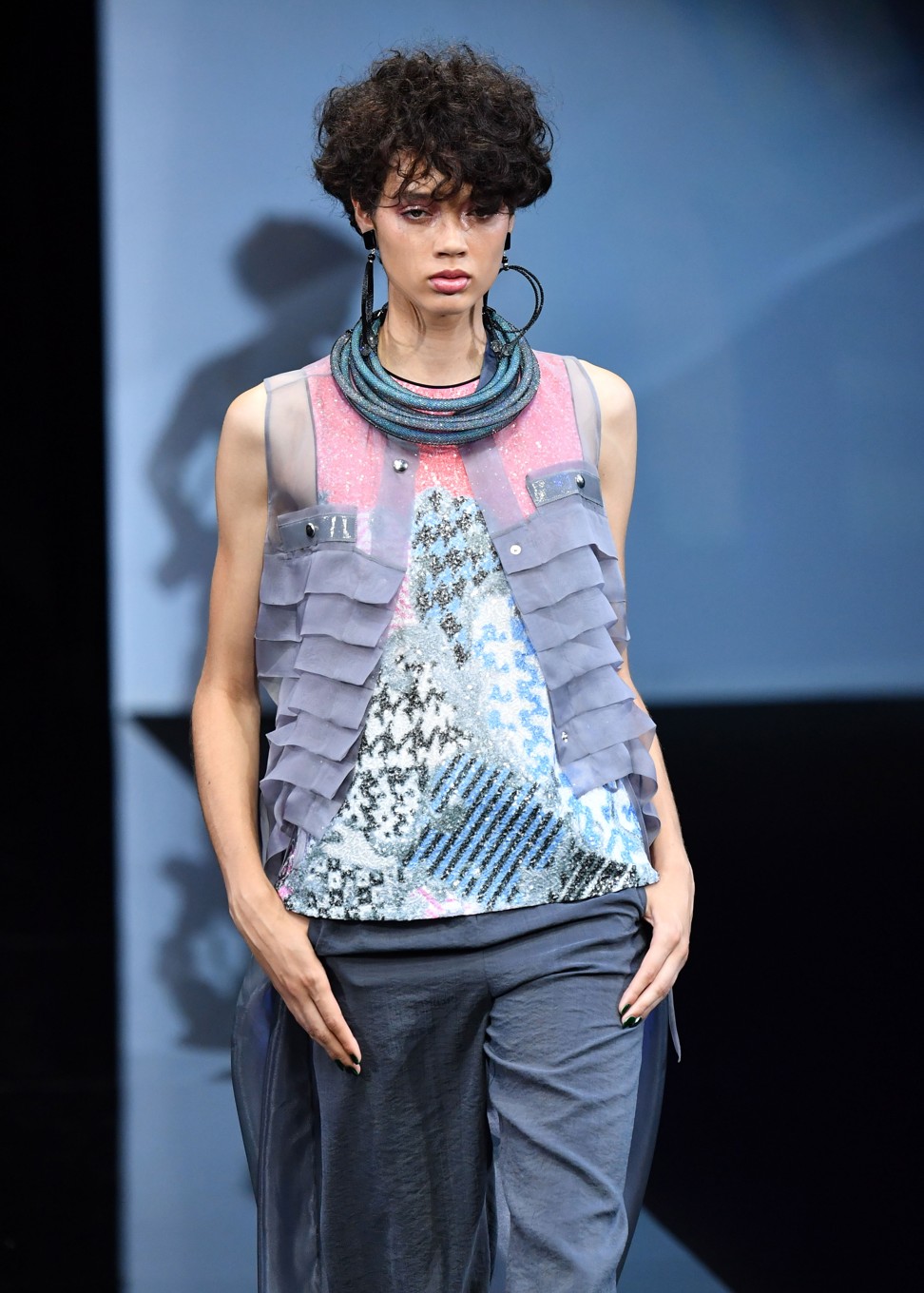 Giorgio Armani brings made-to-measure service to HK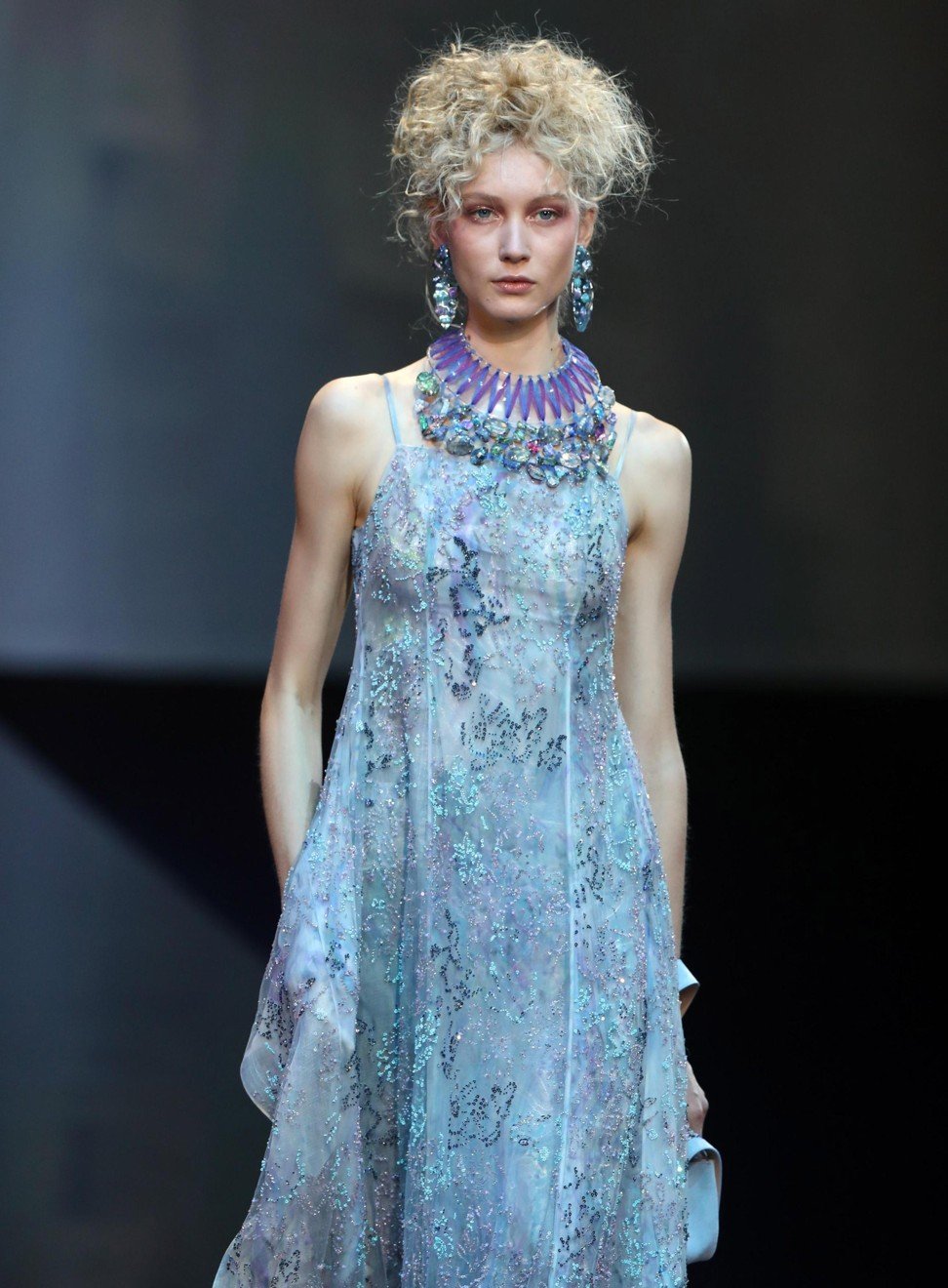 But unlike past designs, Armani used a palette of silver, grey, pastels and soft blues, with touches of darker blue and bright pink making only a brief appearance on the runway.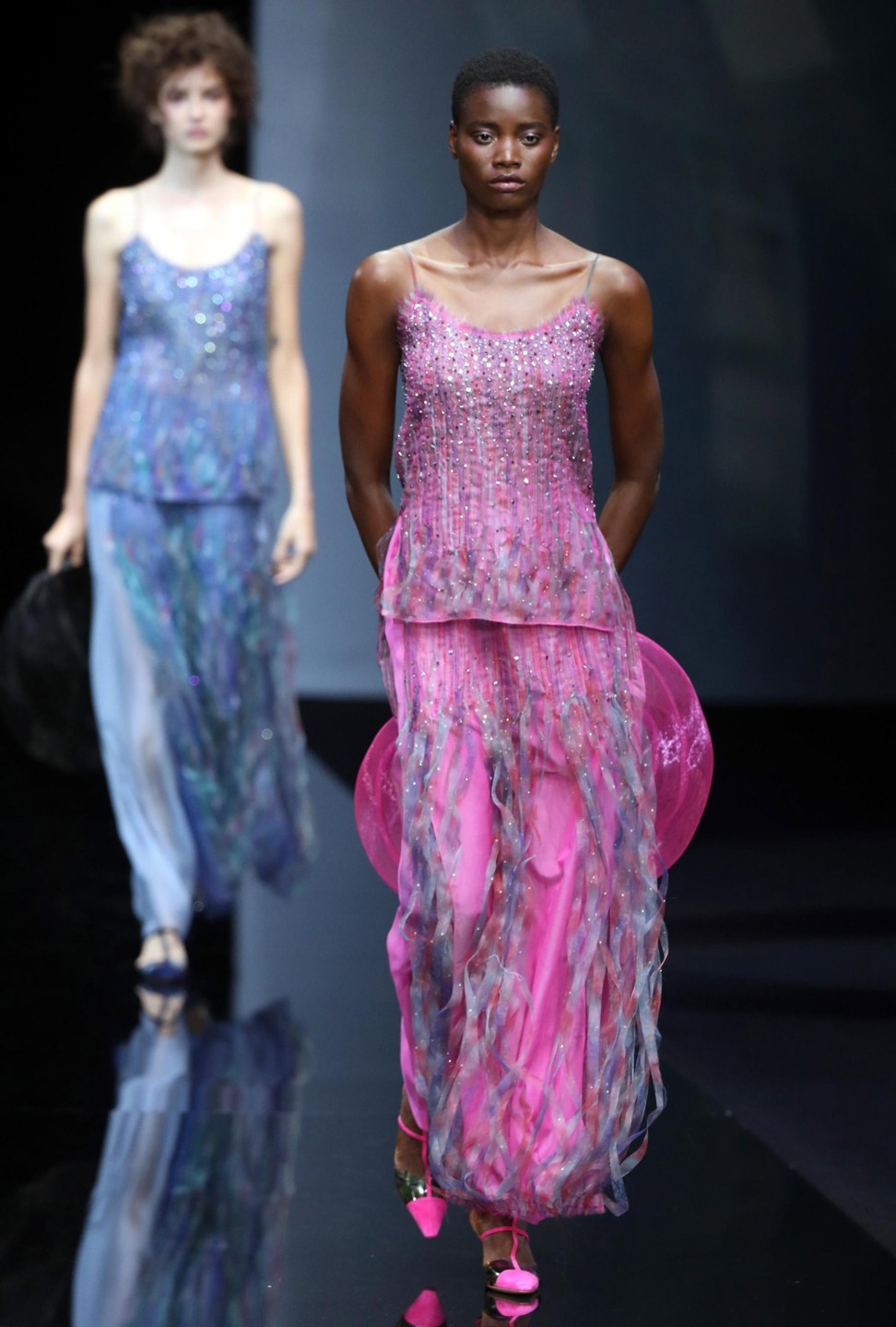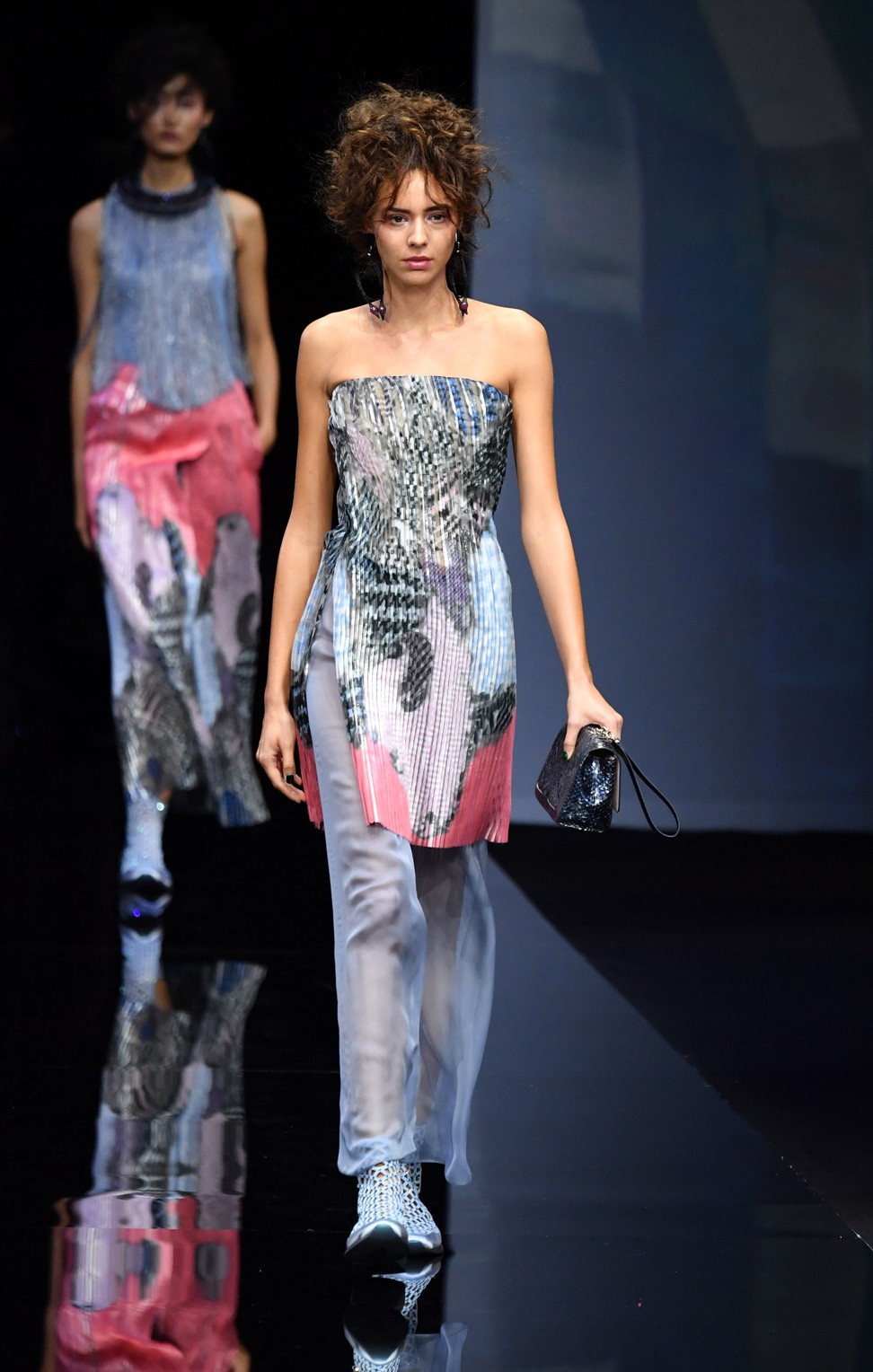 "Emotions turn into colours, colours become shapes," read a style note.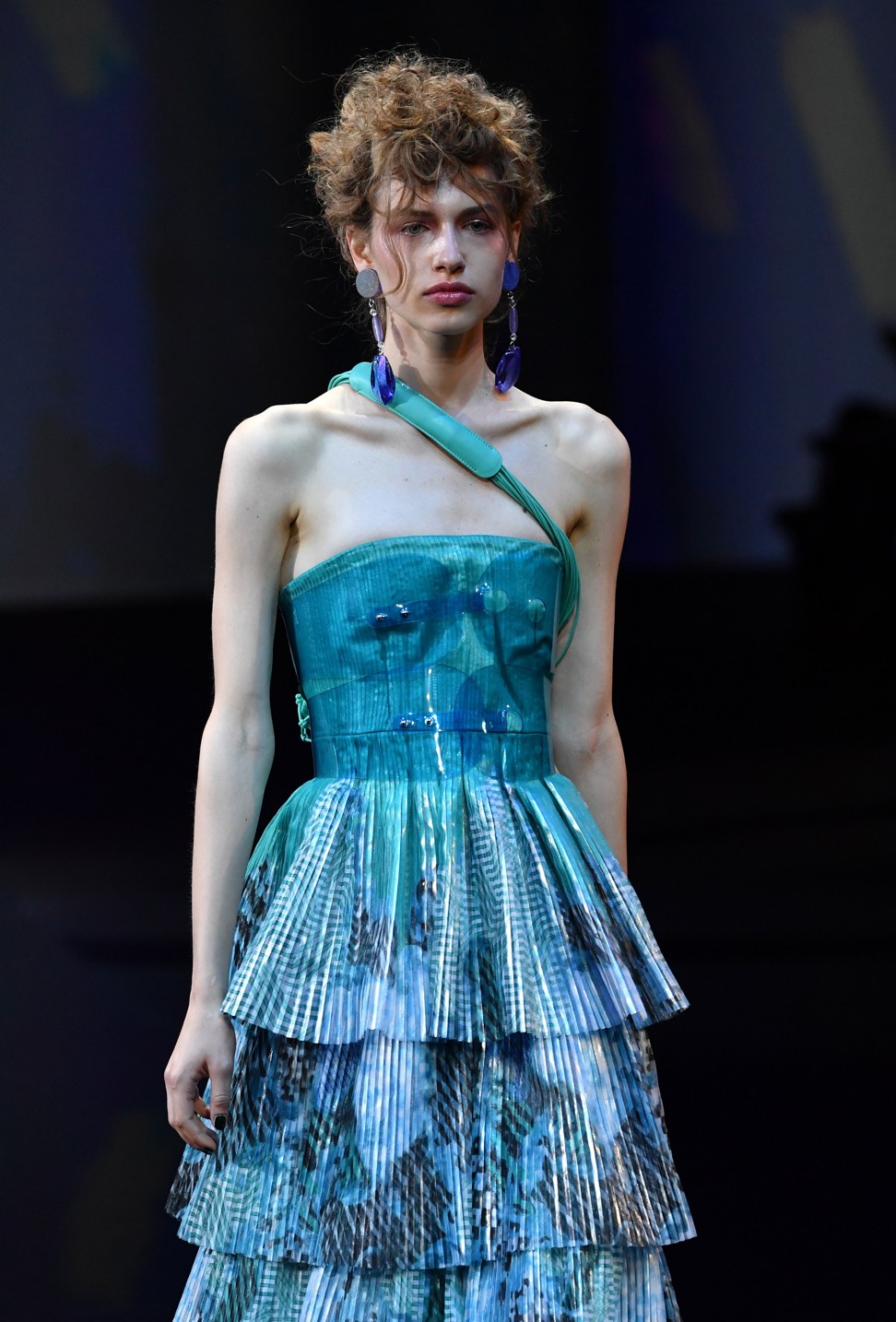 "The woman I portrayed is one that wants to be noticed, she doesn't slip away dressed like a man with a pencil stuck in her ruffled hair. She wants to be stunning," Armani added.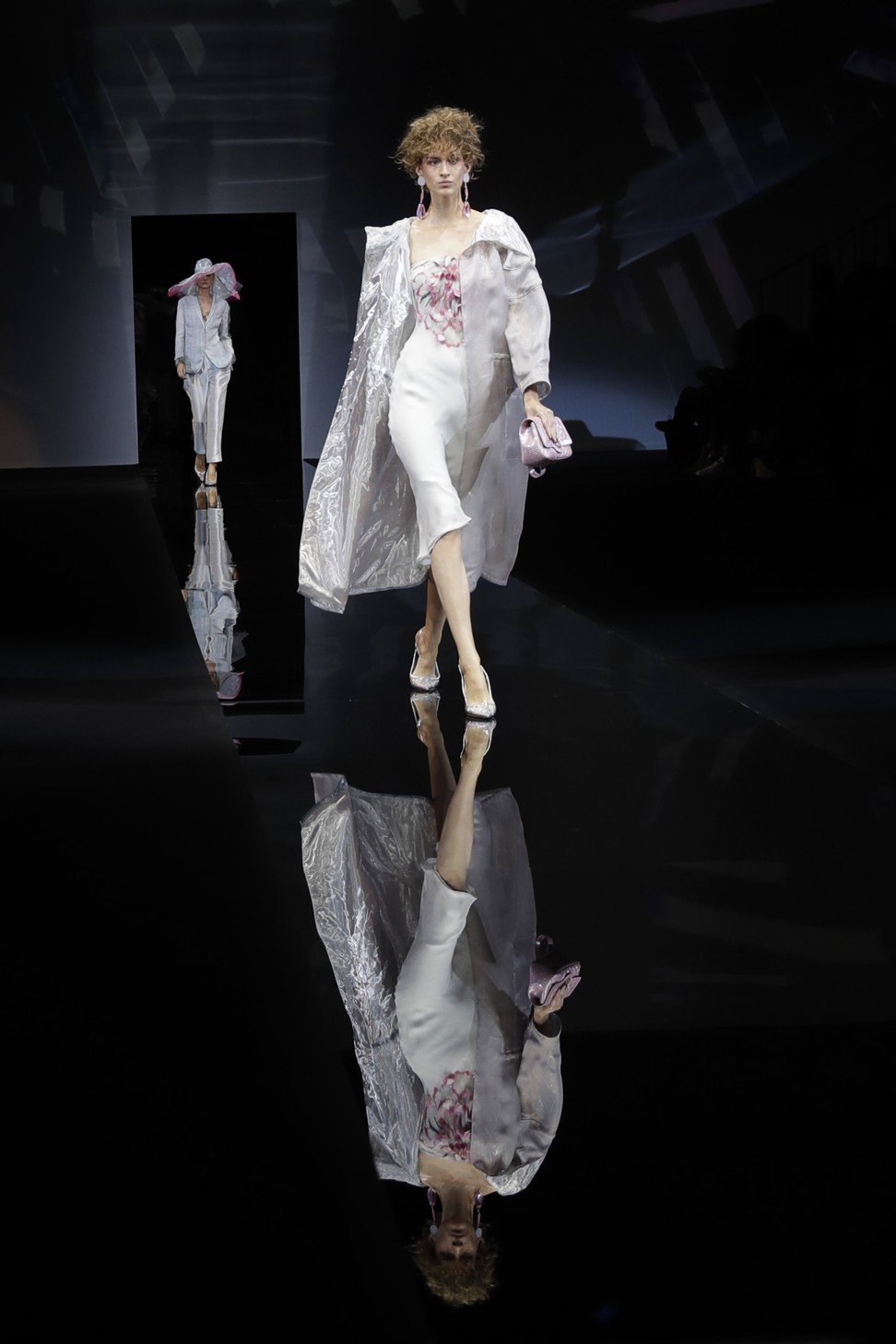 Giorgio Armani adds to its Private Bag collection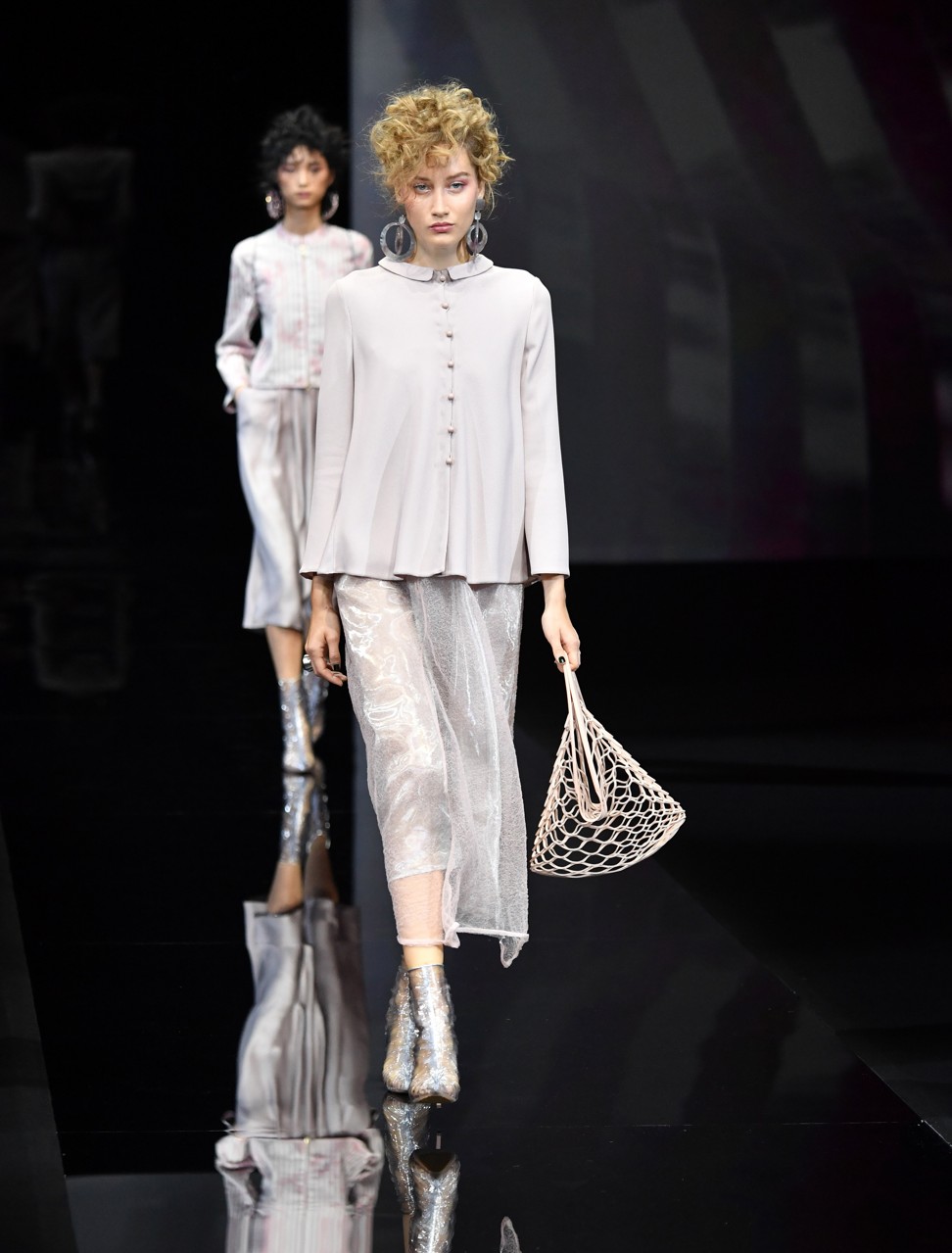 Designs were clean and light, with elongated silhouettes, giving a delicate, almost celestial appearance to the models.
The show opened with delicate sheer flowing skirts matched with soft satin jackets and worn with stiletto heel sandals.
Satin, in trousers, skirts as well as sophisticated jackets, reigned on the catwalk, giving a fluid and softly draping flow to the collection.
Armani said that he added a touch of shine and glimmer to his clothes and accessories, as women like to "play" with it.
Models in sophisticated suits wore big shiny earrings, elaborate necklaces and wide-brimmed hats. Tiny bags were tied to the wrist, small rucksacks were slung onto backs and PVC shopper bags were held in models' hands.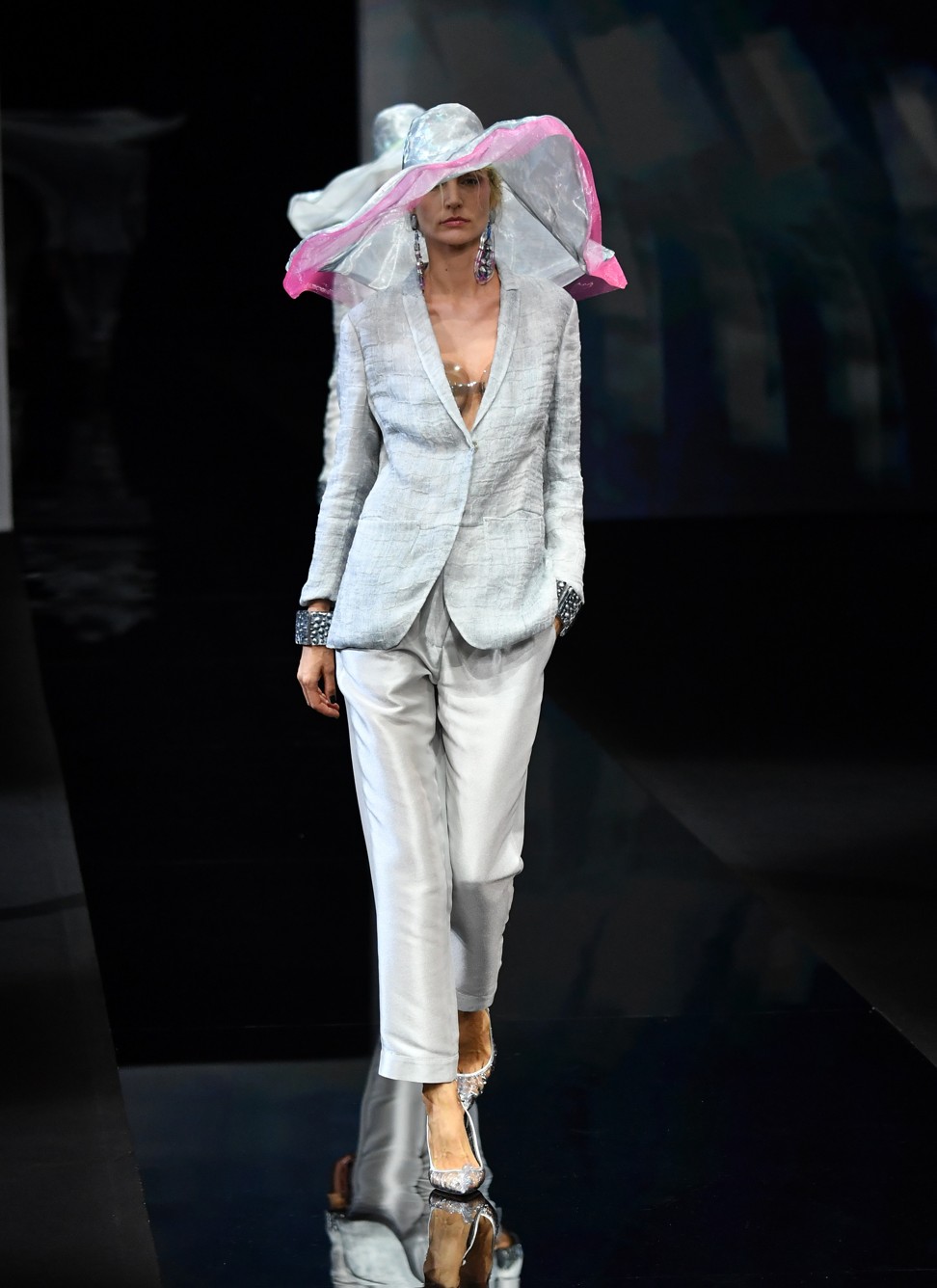 Organza was layered on trousers and skirts, adding light as well as movement, and was also worn on capes.
Giorgio Armani adds to its Private Bag collection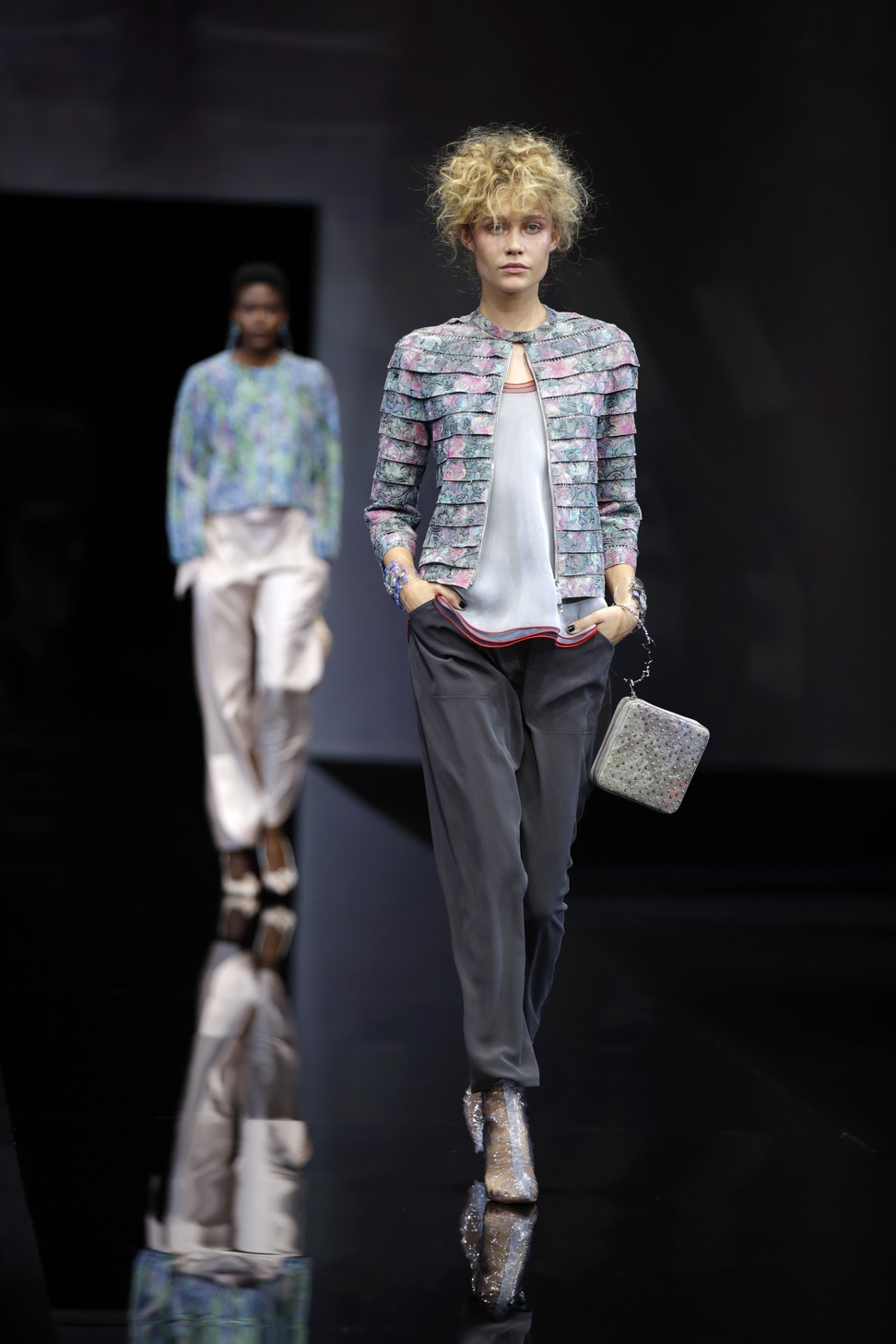 The 84-year old Italian designer had already entertained the Milan Fashion Week crowd on Thursday with his Emporio Armani show, held in an airport and ending with a Robbie Williams concert.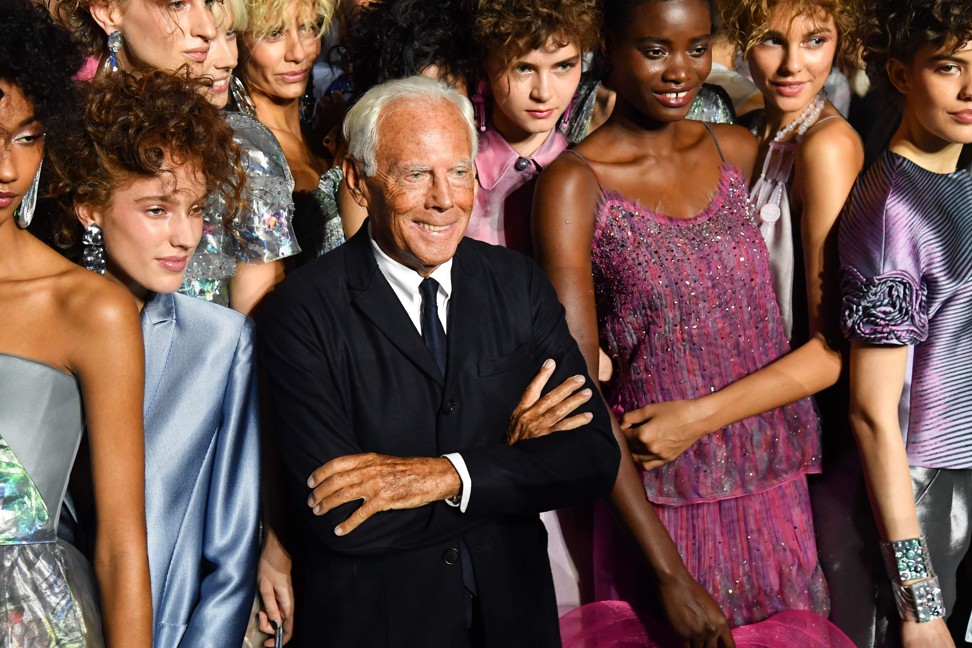 Armani also said that the Italian fashion industry had to "defend itself", in response to a recent article by The New York Times on workers in the southern region of Puglia being exploited and underpaid by certain fashion houses.
Stars stud Giorgio Armani's FW17 menswear launch
"There is always an American attack [during Milan Fashion Week]. It seems to me that in the last years the American [fashion] industry hasn't done much …," Armani said, dismissing the issue.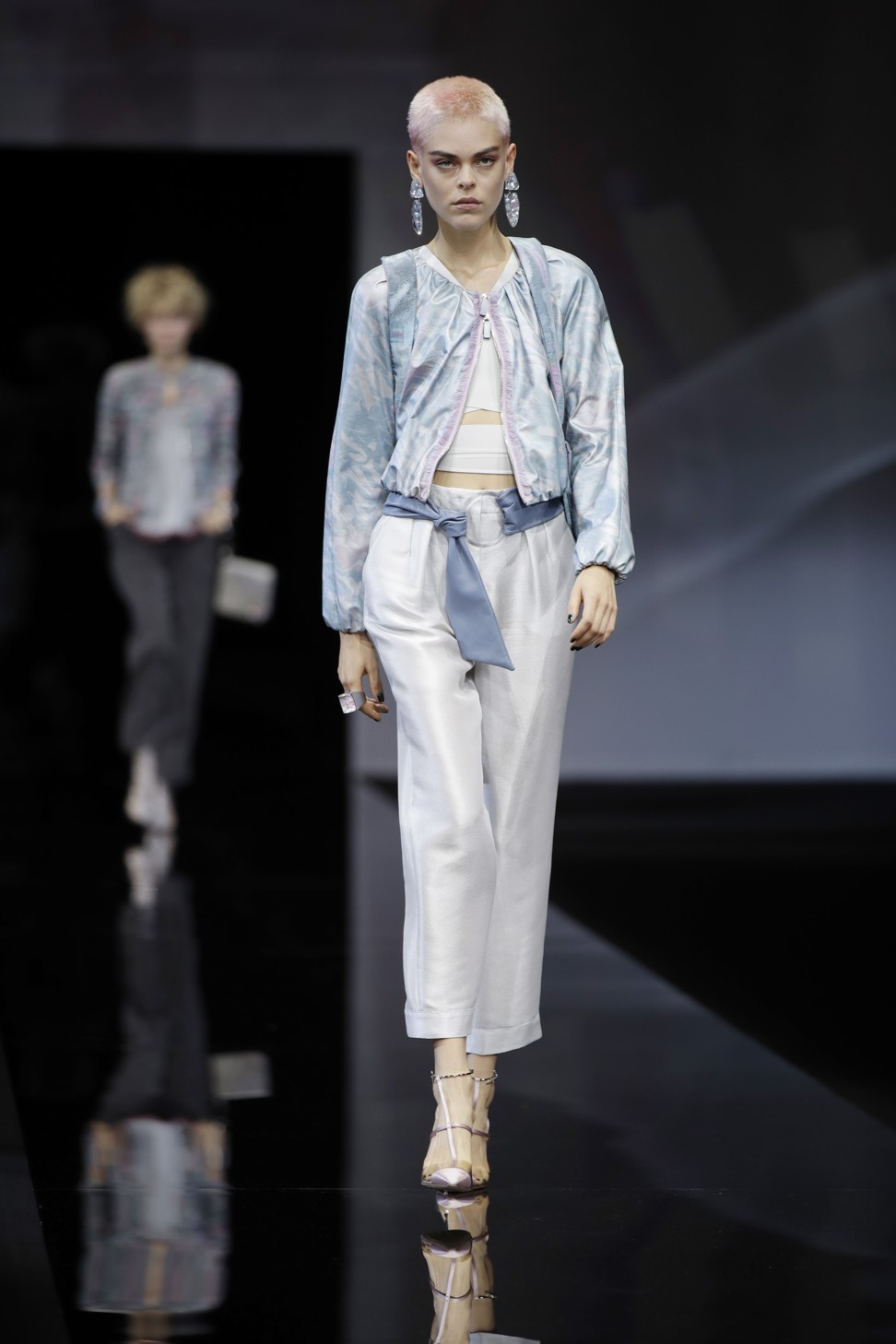 Want more stories like this? Sign up here. Follow STYLE on Facebook, Instagram and Twitter