The Tuscan countryside sprung in the heart of Milan on Saturday as Italian fashion designer Salvatore Ferragamo showed its spring-summer 2019 collection, full of soft hues and rich leather.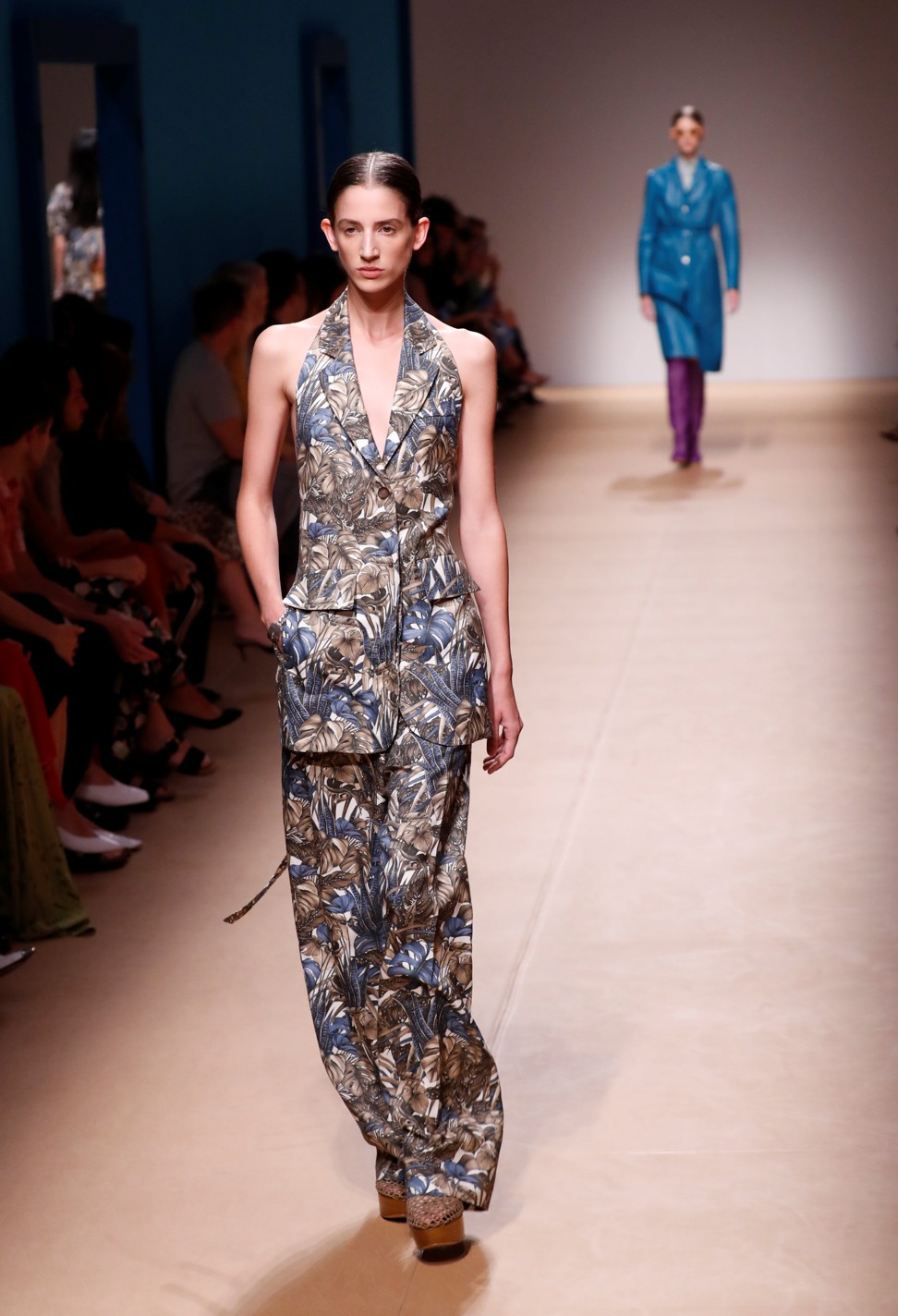 Creative director of women's collections, Paul Andrew, and Guillaume Meilland, head of the group's ready-to-wear, said the collection was inspired by the colour palette of Tuscany's rolling hills, vineyards and olive groves.
Salvatore Ferragamo pins hopes on new CEO Micaela Le Divelec Lemmi to revive its fortunes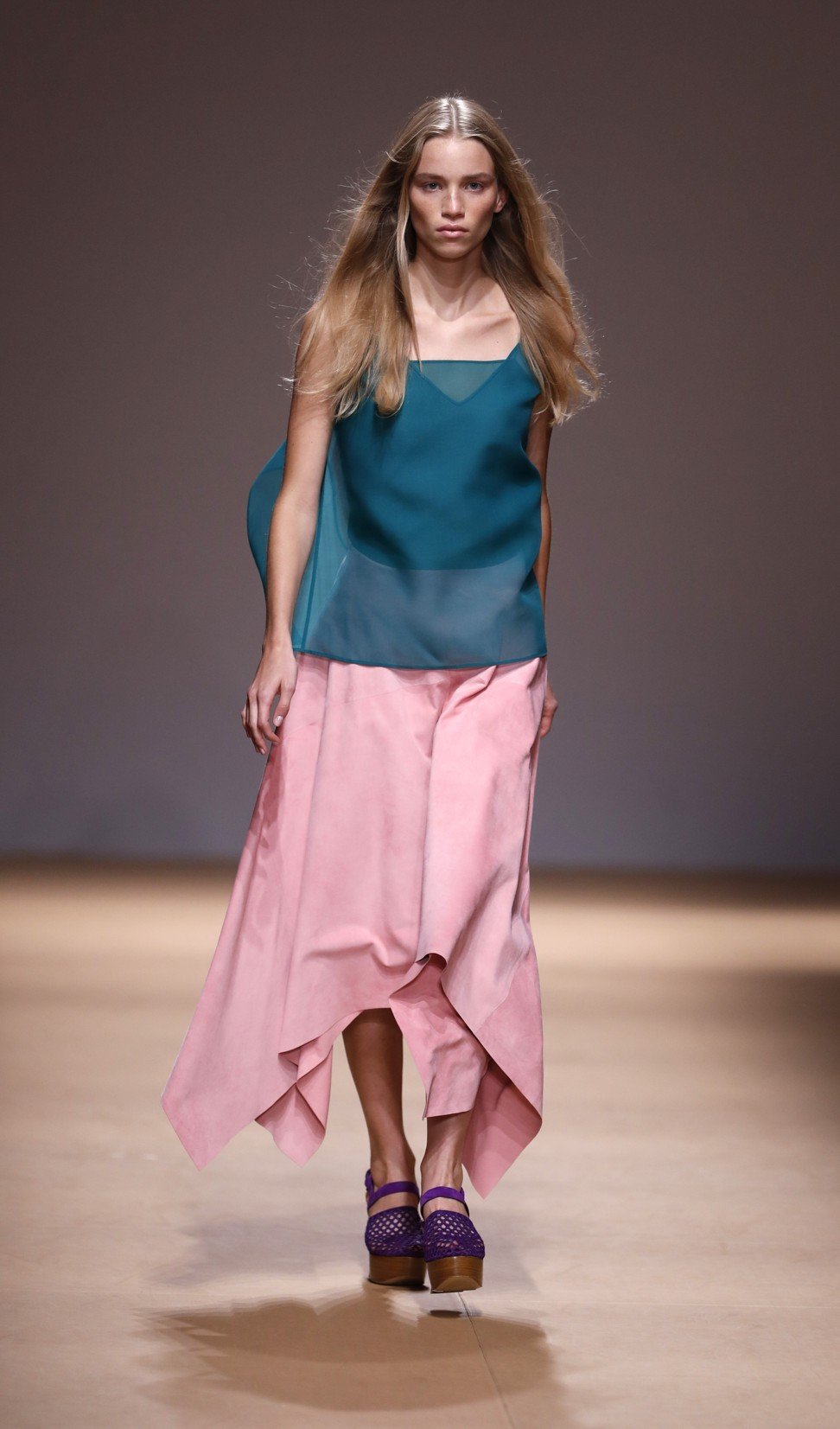 Bold tones of emerald, indigo, orange, red and violet popped out 'as punctuation' among the taupe, caramel, biscuit beige, khaki and olive green, in clothes and accessories designed for both men and women.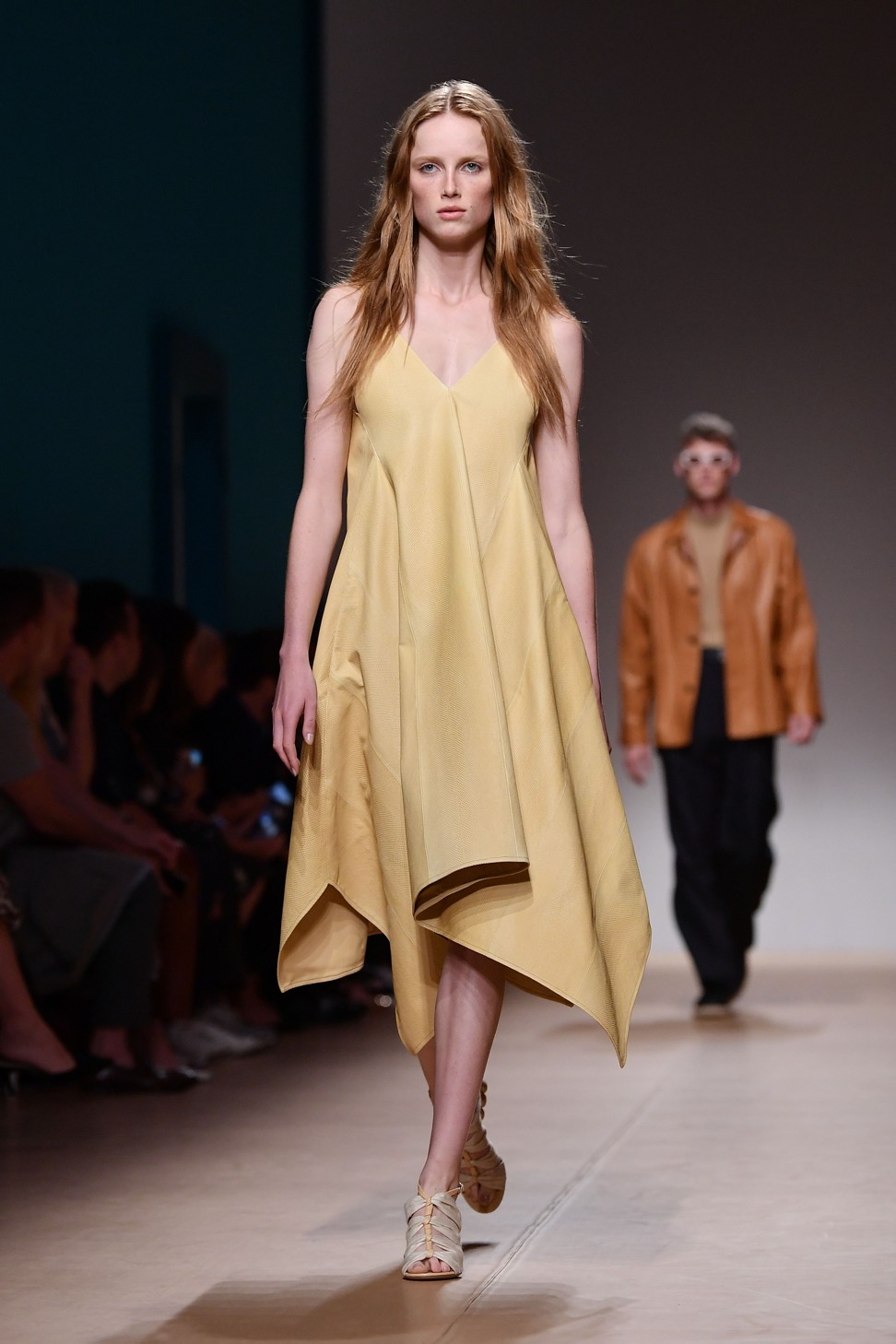 It was a continuation of the Florence-based maison's autumn-winter collection, which was also created by the two designers.
Paul Andrew makes elegant Ferragamo debut at Milan Fashion Week
It showed monochrome designs momentarily broken by clothes in palm tree patterns.
"It's an awesome and fun experience designing together, we have built this new common vocabulary," Andrew said.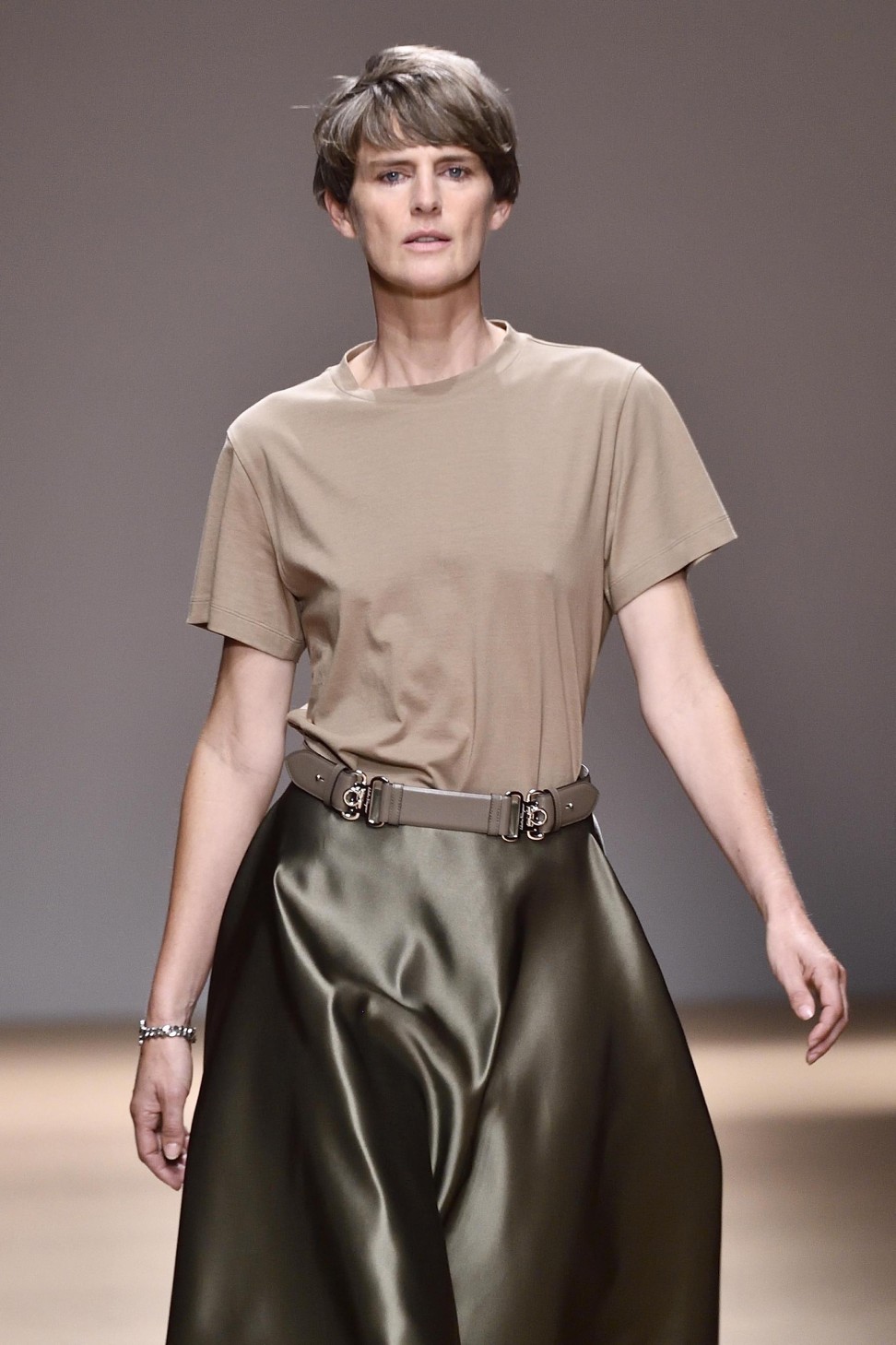 British model Stella Tennant opened the show, hosted in Milan's stock exchange building, wearing an olive-coloured satin handkerchief skirt under a taupe T-shirt, and leather woven boots.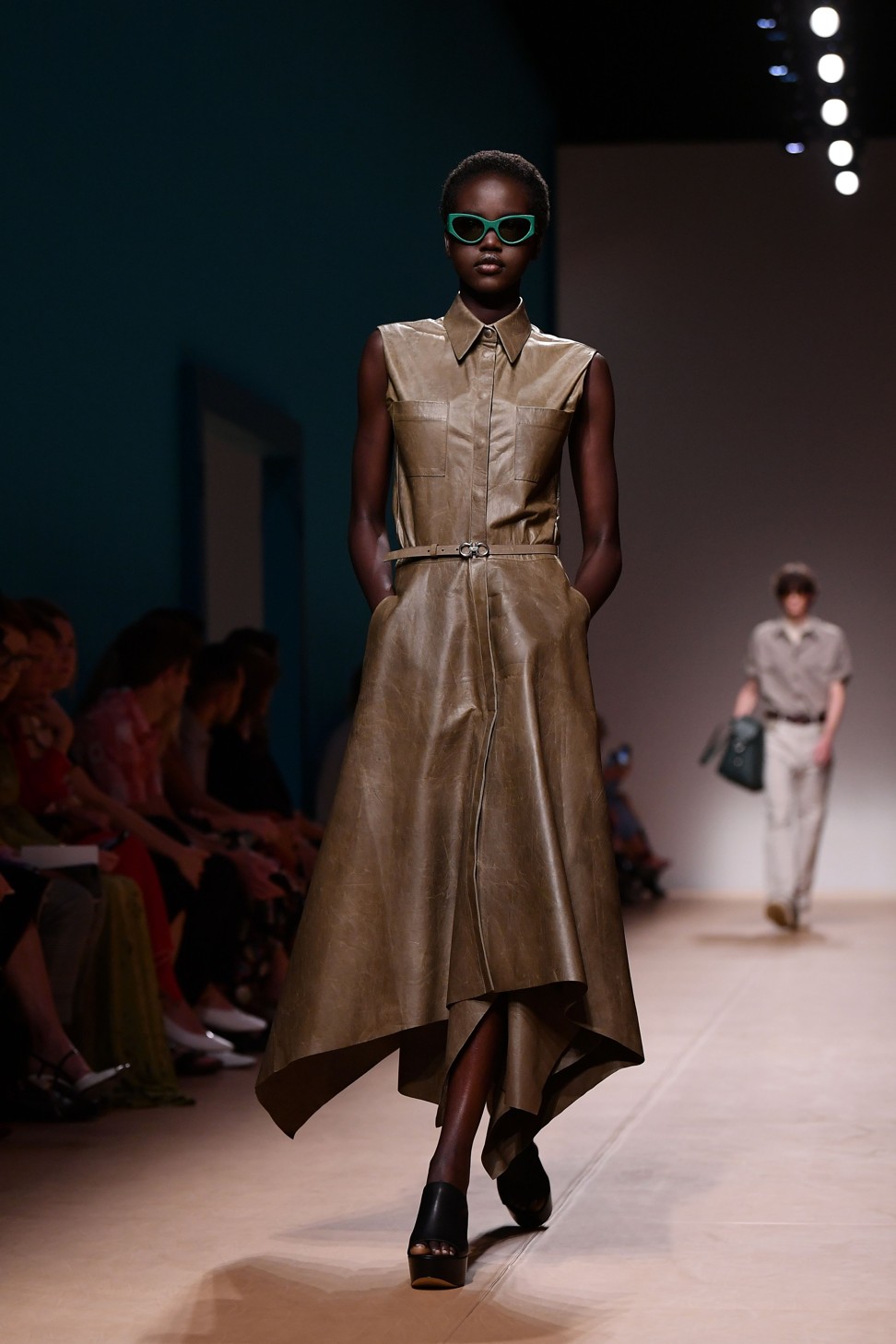 Andrew pointed to the cast of different ages and ethnicities explaining that "[Ferragamo's] customer is not necessarily an 18-year old girl, but rather a man or woman of different ages".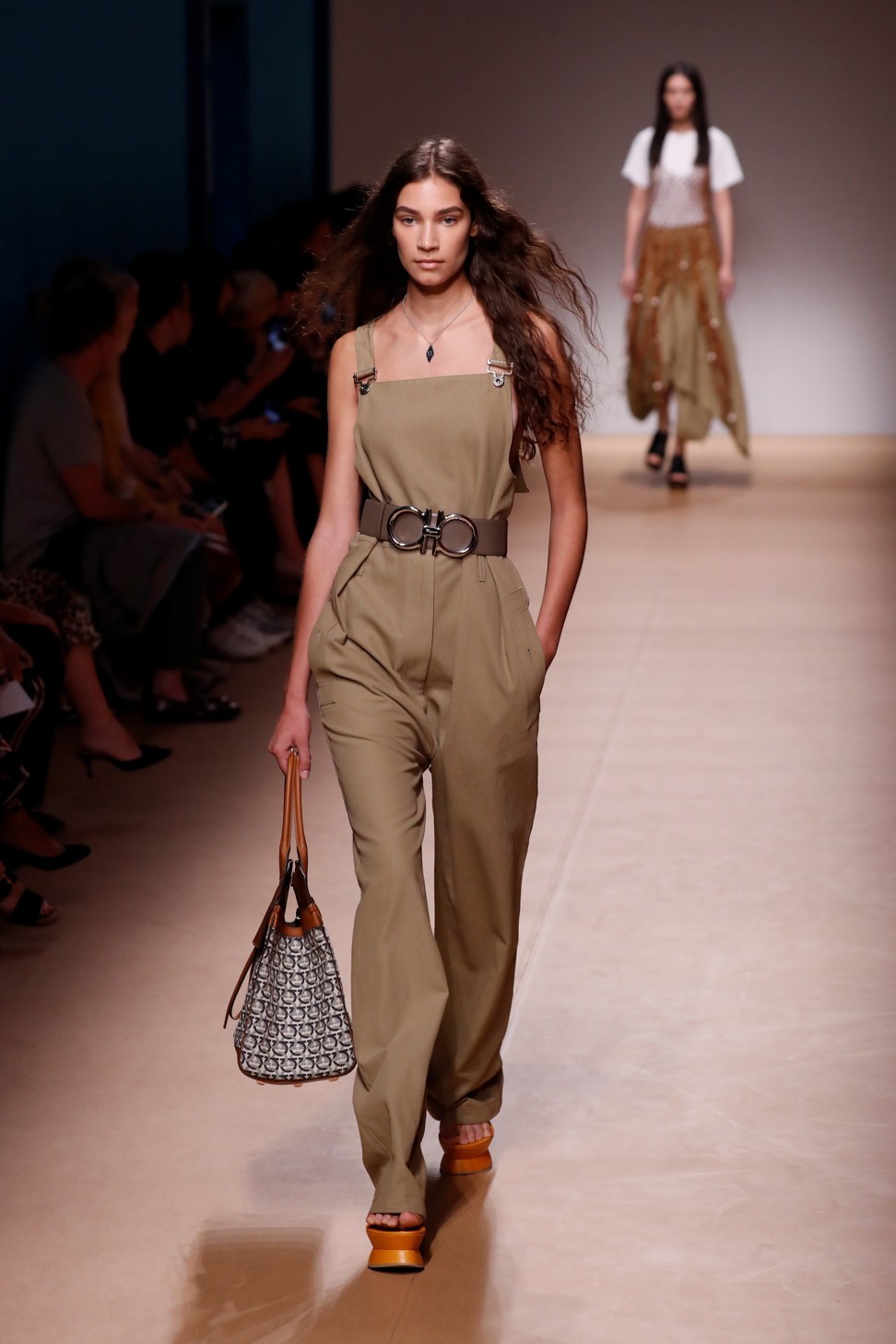 The group, which in July appointed former Gucci executive Micaela Le Divelec Lemmi as chief executive, has refreshed its style to increase its appeal to a younger clientele.
However, it did so without turning its back to its traditional customer base.
Milan Fashion Week: Prada collection's colourful bold lines delight fans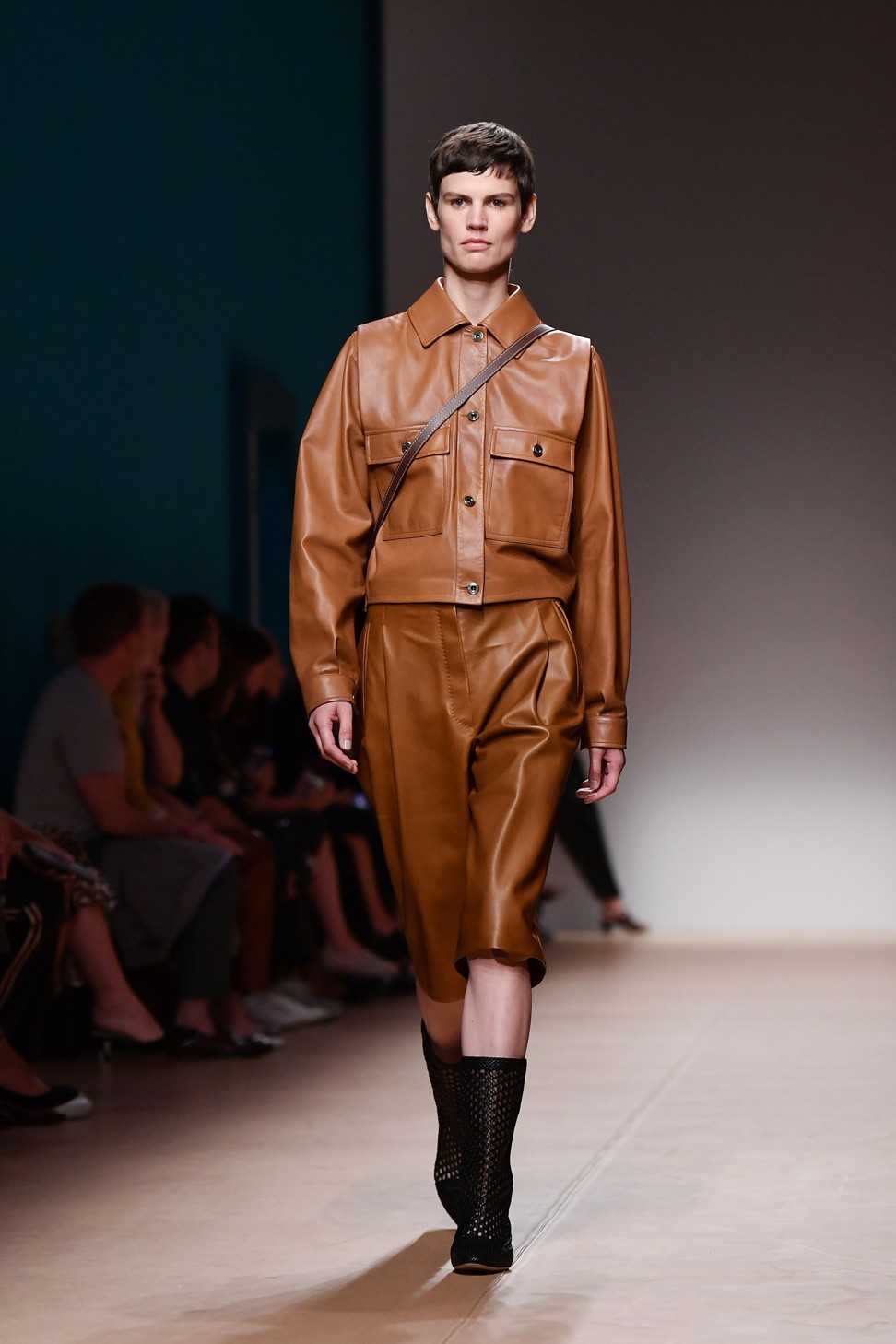 Leather, as usual, reigned supreme on the catwalk, featuring in different shapes, finishes and used in clothes as well as accessories.
For shoes, Andrew said he was inspired by a picture of 1940s American actress Loretta Young, wearing a pair of Ferragamo shoes with a sculpture-like heel, found in the group's archives.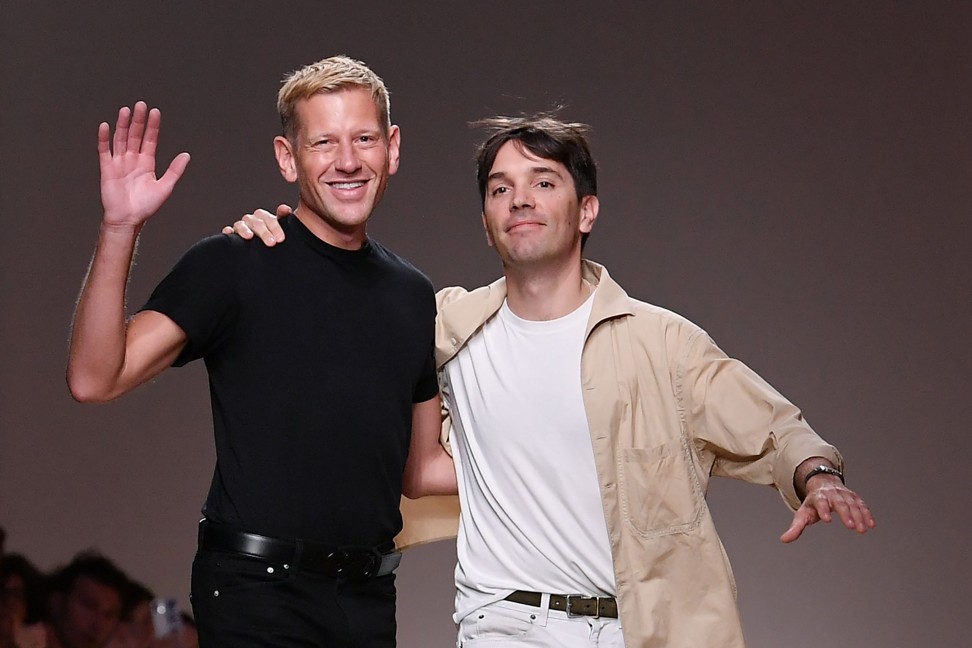 Models wore wooden clogs, raised sandals and knee-high woven leather boots, and carried the new "All Gancini Ferragamo Studio" bag and microbags slung over their shoulders.