Star designer Hedi Slimane revealed his first collection for LVMH's Celine brand in Paris on Friday in the most anticipated runway show of September's fashion weeks.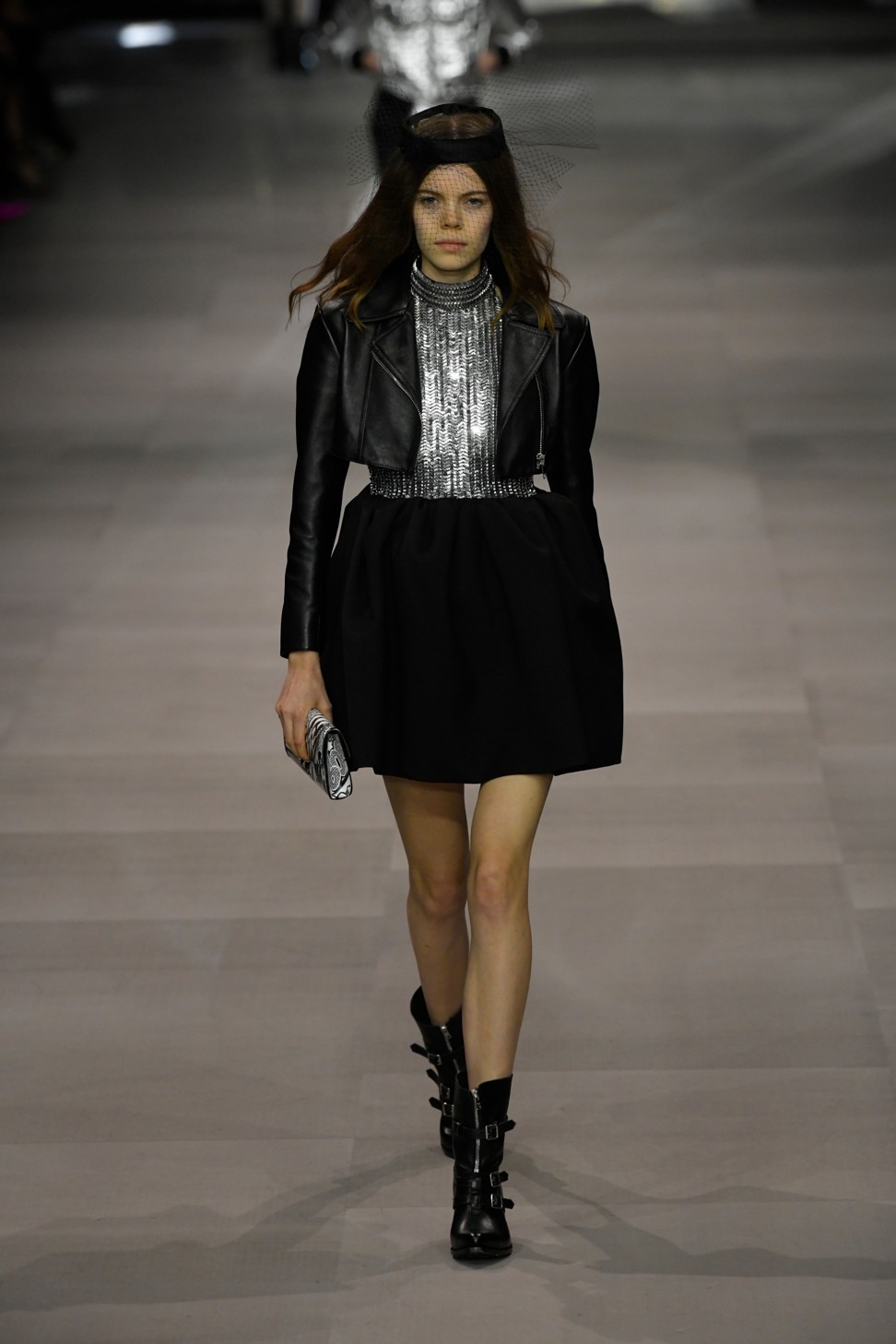 It was youthful, it was black, it was rock 'n' roll. Tailoring was skinny where bodies were covered at all. Unsurprisingly, it looked a lot like Kering's Saint Laurent.
Antonio Marras tells a story while Etro and MSGM go for colours at Milan Fashion Week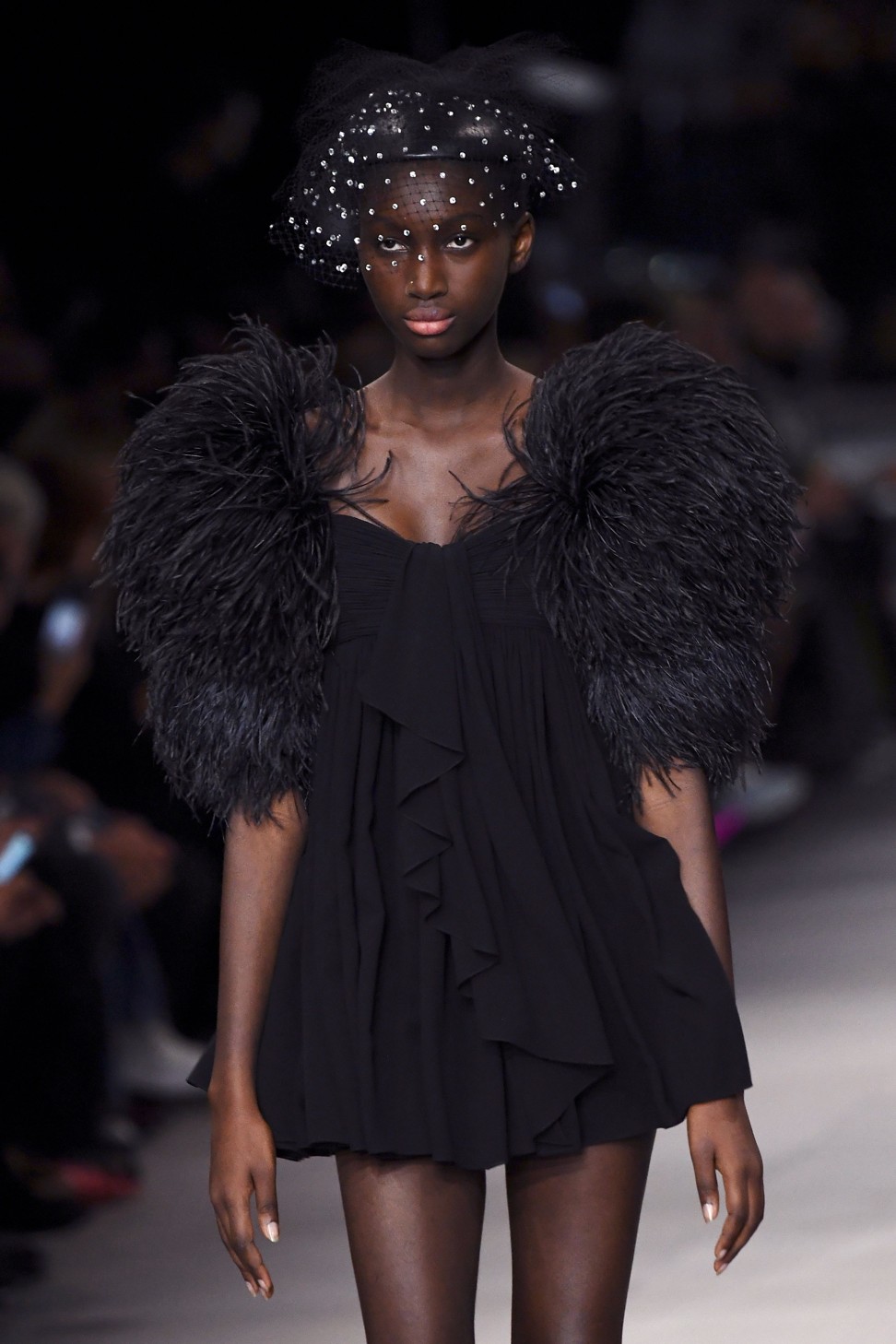 Under Slimane, who is returning to fashion after a two-year hiatus, the French luxury conglomerate wants to double or triple Celine's sales within five years, adding new product categories to transform it into a megabrand on the scale of Christian Dior or Prada.
British designer John Galliano's bold Maison Margiela designs champion gender difference at Paris Fashion Week
Here's how the designer's new vision for Celine could affect the luxury sector's bottom line.
The man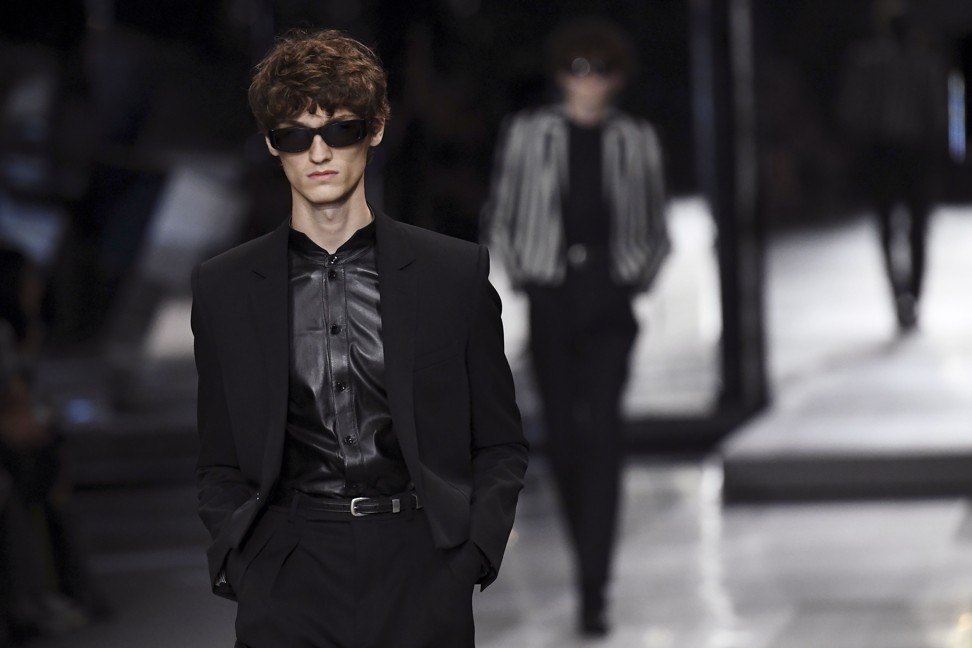 Slimane is best known for setting the menswear agenda for over a decade when he brought back skinny suits and jeans at Dior Homme in the early 2000s, prompting men around the world to retire their flouncy trousers and pay a premium for form-fitting looks.
Saint Laurent makes a splash at Paris Fashion Week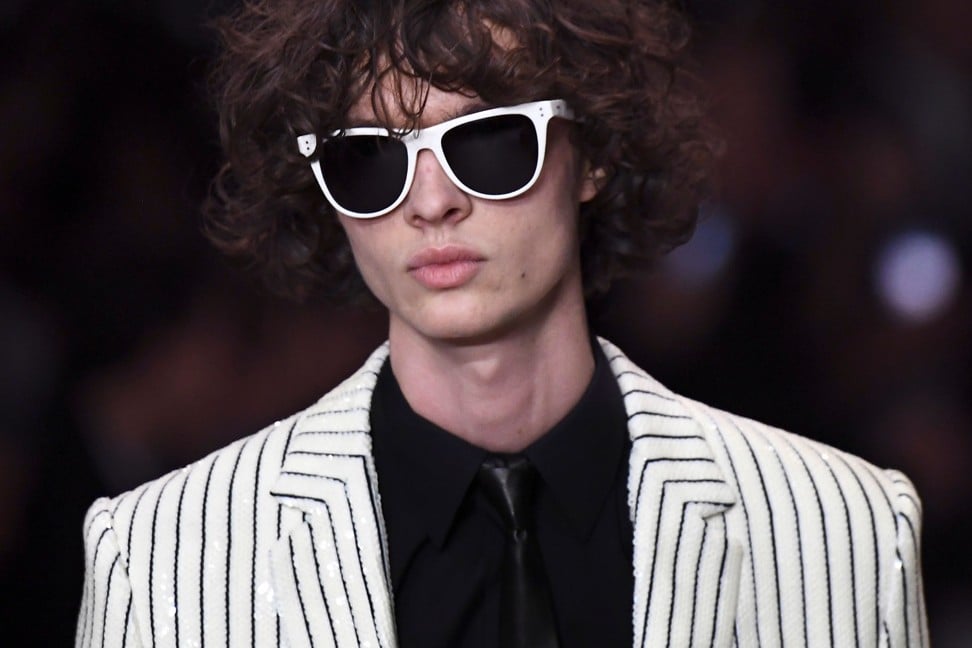 During a subsequent four-year tenure at Kering's Yves Saint Laurent, he turned the floundering French fashion house into a commercial force.
He put in place an ultra-branded, black-and-white aesthetic for marketing campaigns while mining the house's archives to pull together retro, rocker-chic looks that put a California spin on French luxury.
Slimane filled Saint Laurent's shelves with biker jackets, sleek handbags and easy-selling US$450 low-top trainers.
The brand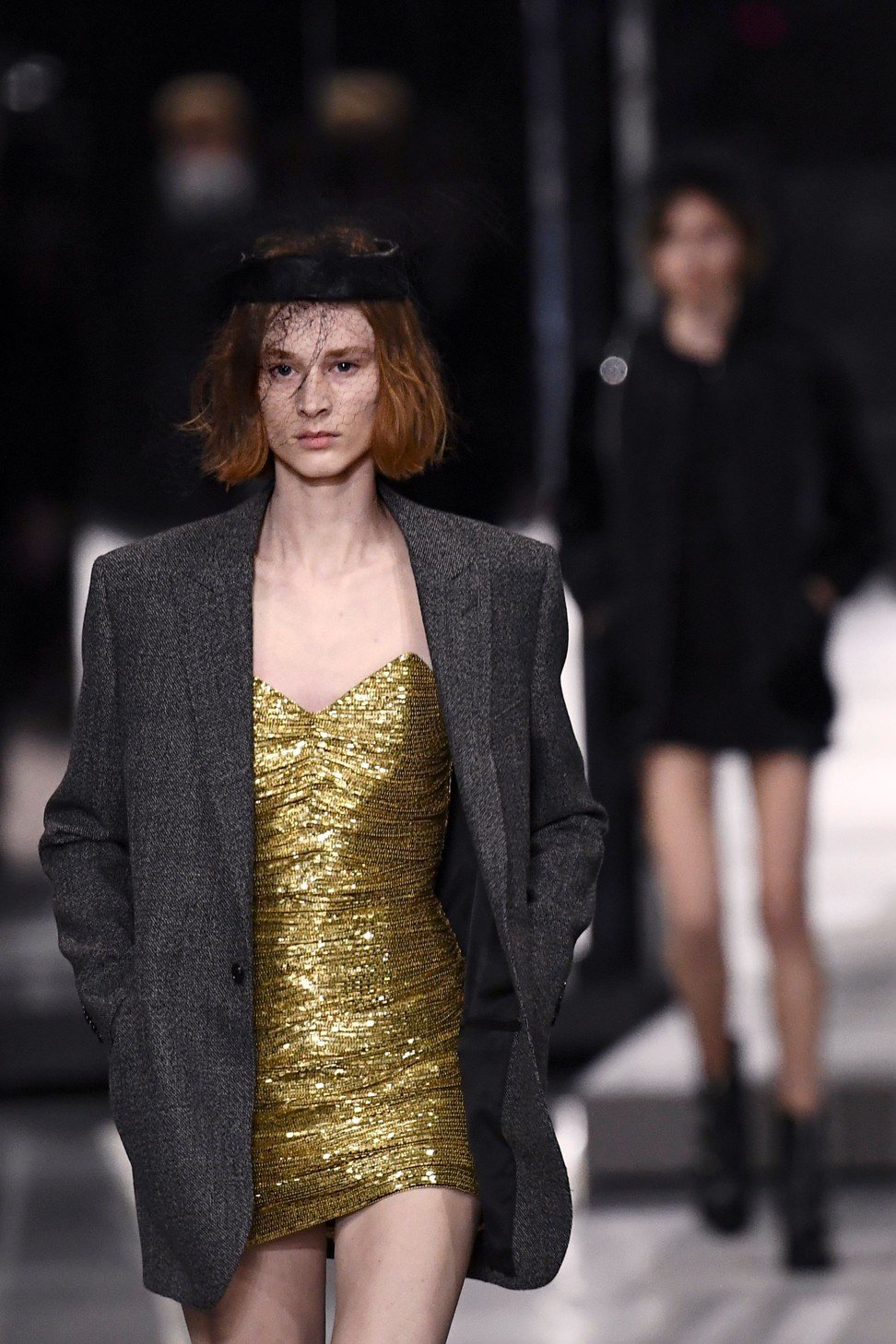 Celine, a Parisian accessories brand founded in 1945, was elevated by designer Phoebe Philo, who left last year after a 10-year stint during which her designs were lauded for their intellectual, grown-up woman chic.
While star products such as the US$3,000 Phantom handbag and US$500 Edge sunglasses increased revenue to roughly €1 billion (US$1.16 billion), Philo remained committed to niche positioning, shunning e-commerce and social media.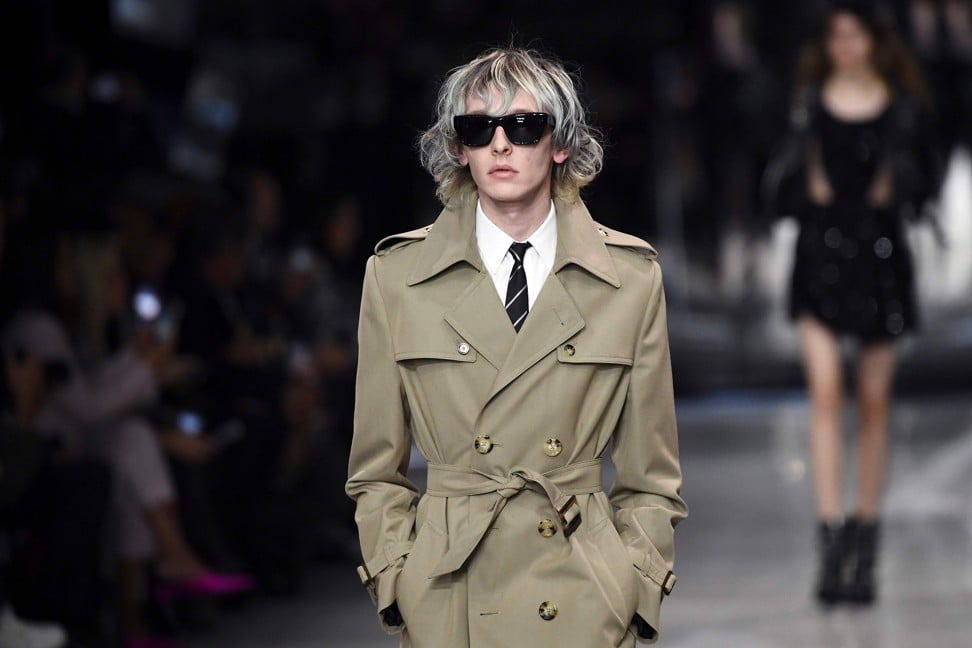 Slimane's mandate is to scale up the brand, expanding into menswear, fragrances and haute couture.
The challenge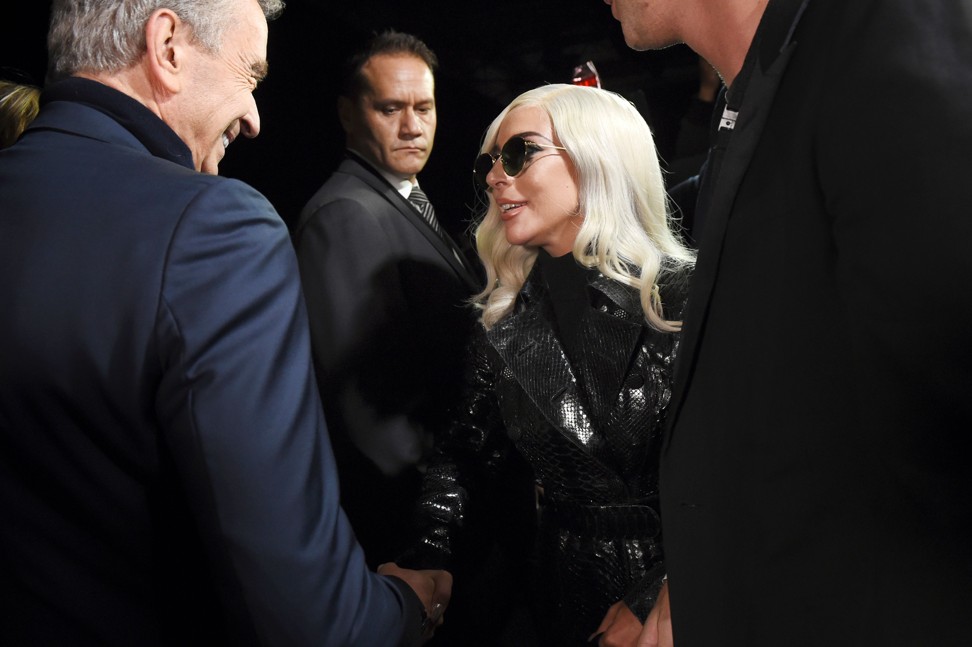 The move by LVMH's CEO Bernard Arnault to tap a star designer at Celine could be seen as a riposte to arch-rival Kering, which reported 25 per cent growth last year, with its hip Gucci and Balenciaga properties outpacing competitors.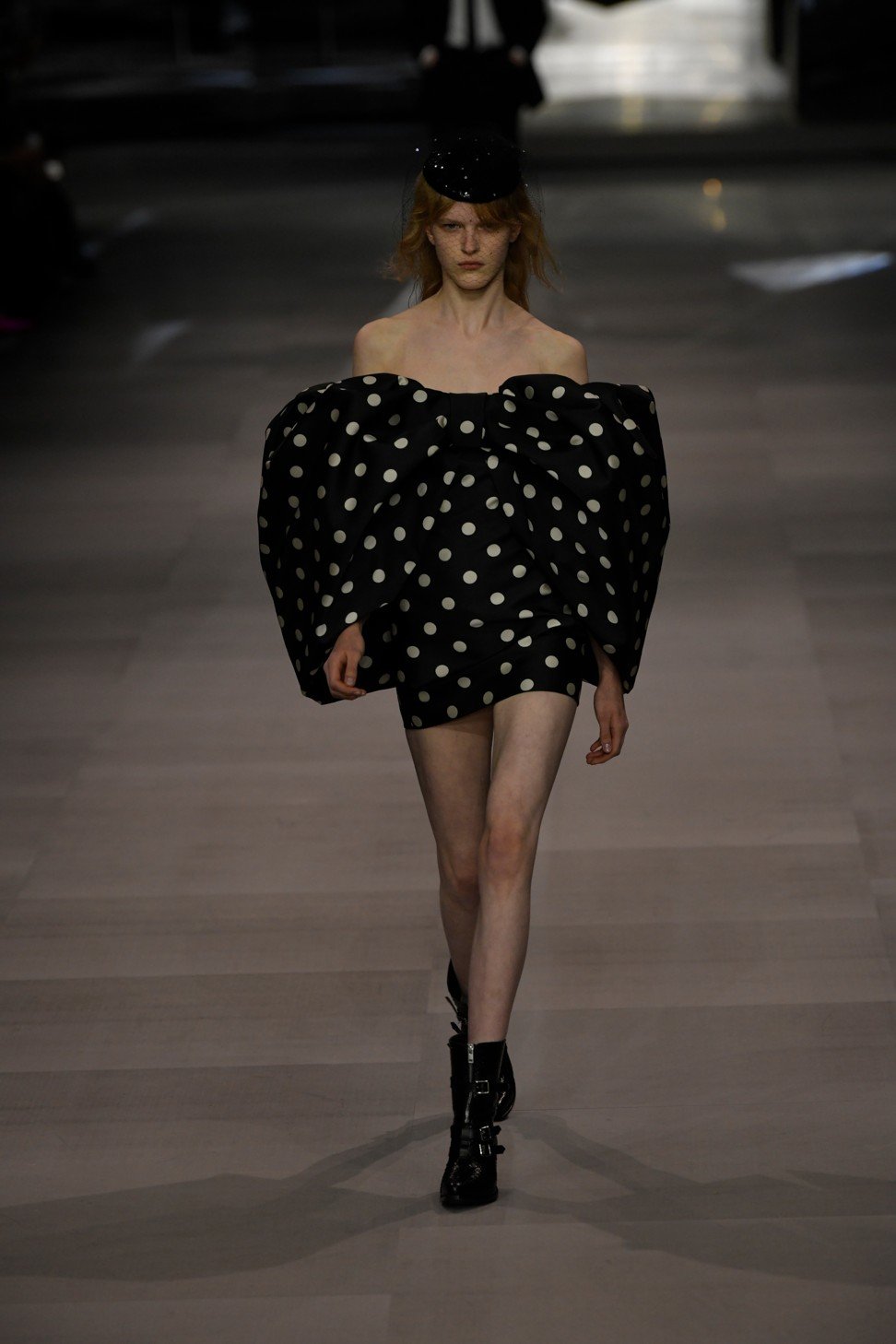 For LVMH to meet its revenue target of €2 billion to €3 billion for Celine, the label will need to expand by as much as 15 per cent a year. That is at least three times the pace of the global luxury market, according to consultancy Bain.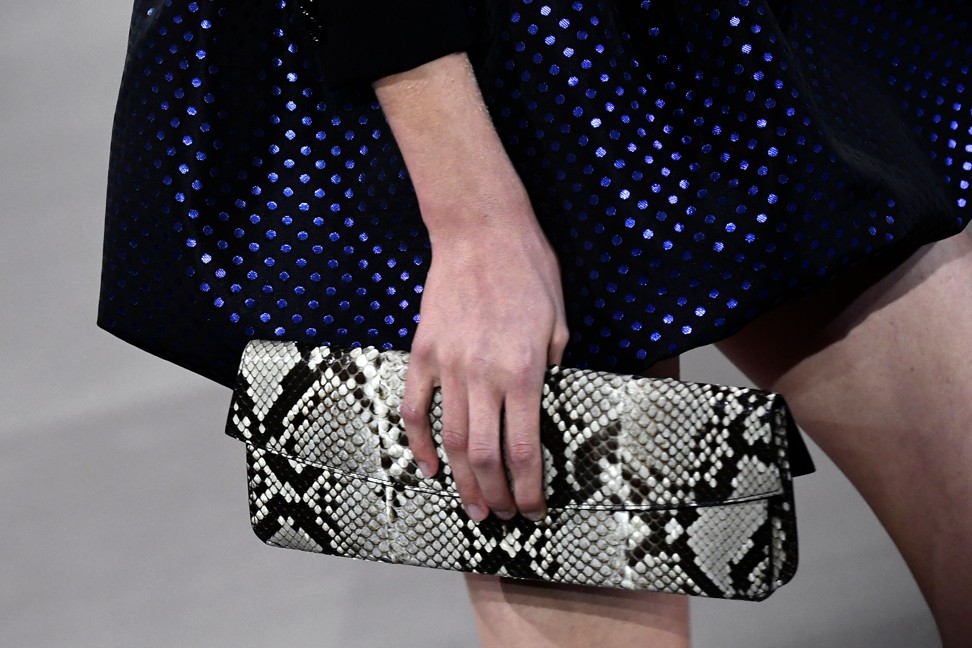 Sector experts seemed unconcerned ahead of the show.
LVMH – whose other brands include Louis Vuitton, Dior and Fendi – is the world's largest luxury goods maker and France's most valuable company and has unrivalled investment firepower to promote Slimane's Celine.
"[Hedi Slimane is] a brand in himself, and anything he touches makes money," Gachoucha Kretz, marketing professor at HEC Paris business school, said.
The rival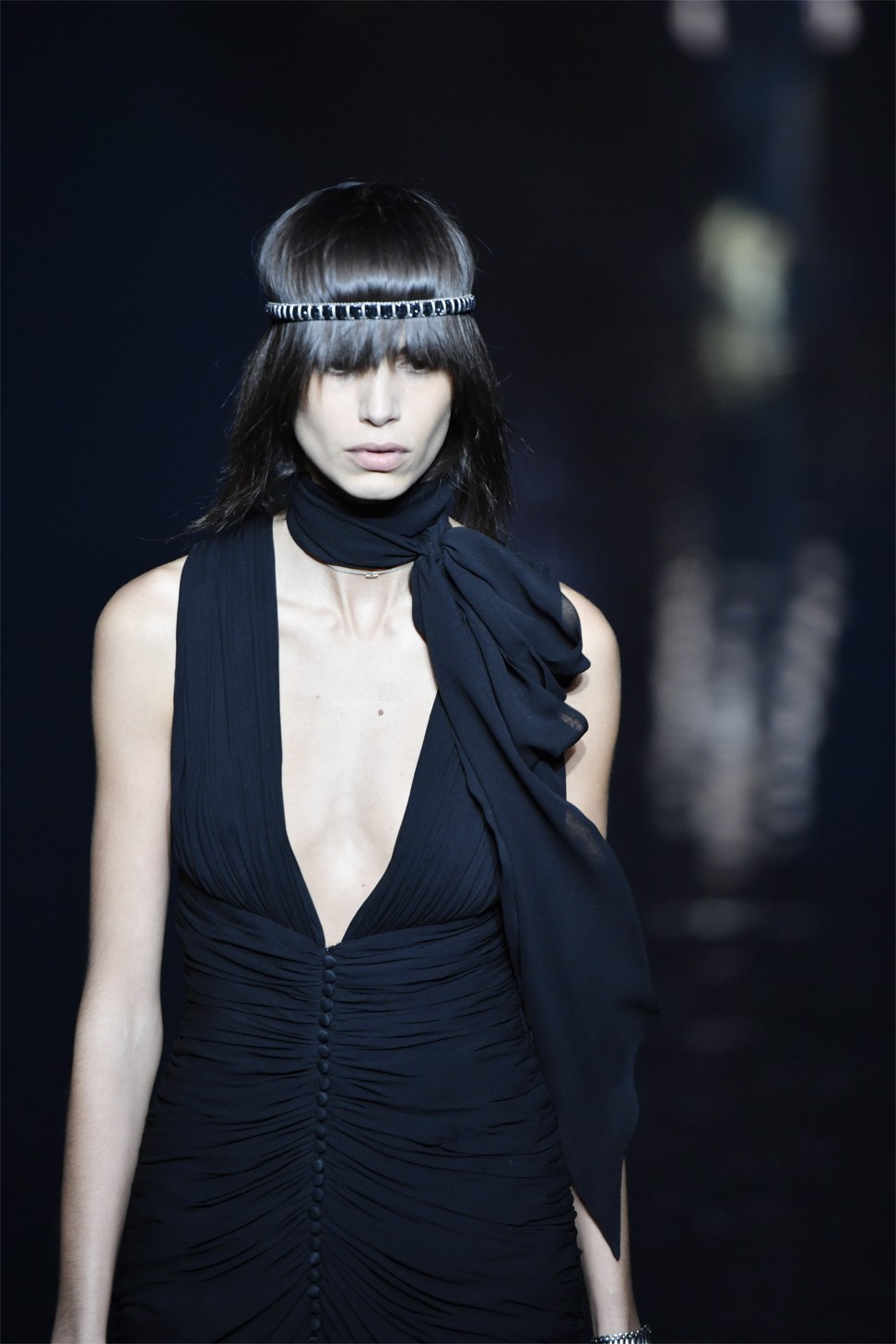 Since Slimane's departure from Saint Laurent, that brand's growth has continued.
New designer Anthony Vaccarello has made his mark on ready-to-wear collections with a sexed-up, 1980s aesthetic and cinematic runway shows against the backdrop of the Eiffel Tower. But the brand has largely remained within the outlines of Slimane's monochromatic, youth-focused template.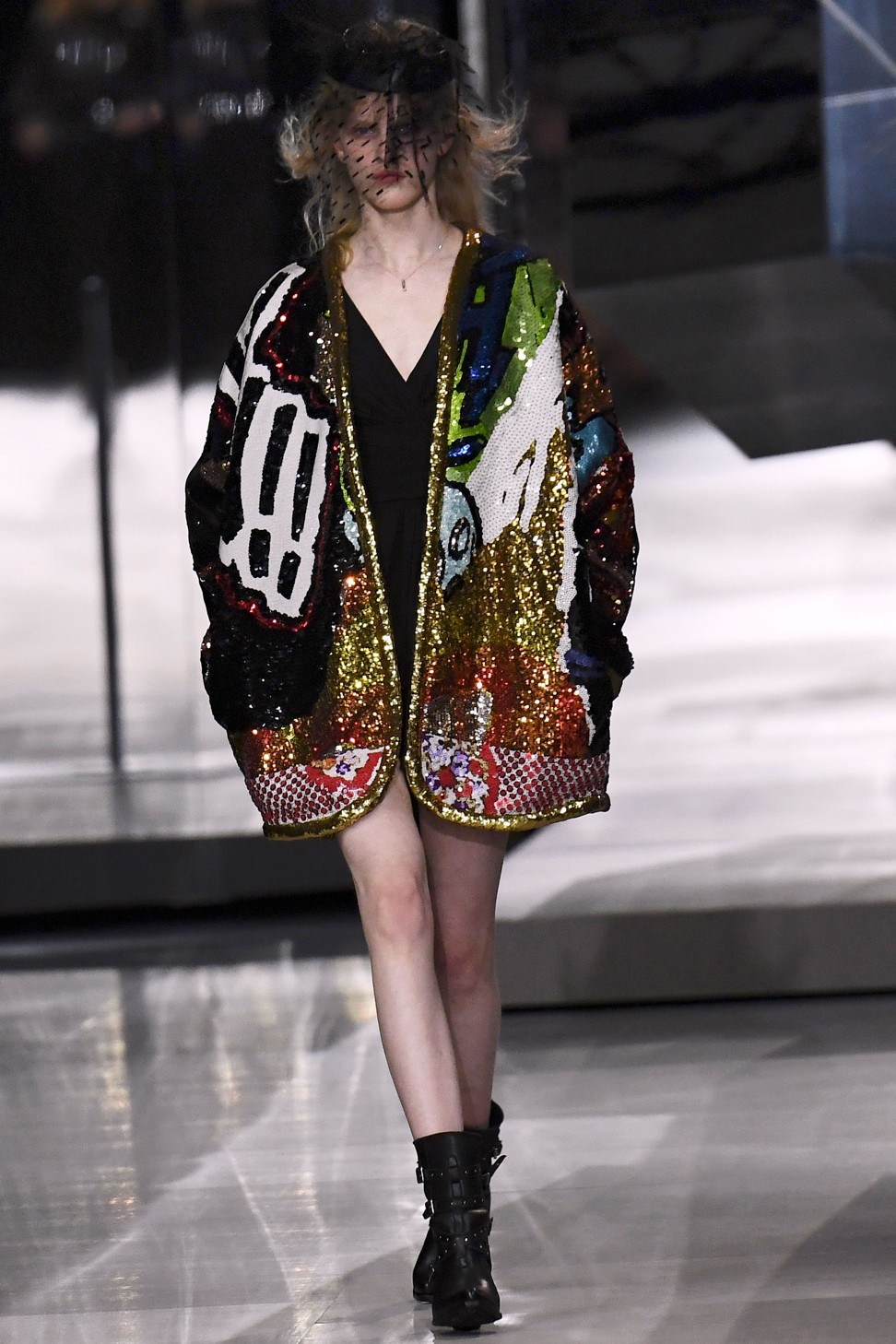 "If Celine is going to grow significantly, and I believe it will, the question is from which brand it will take market share," Mario Ortelli, a luxury consultant, said before the show.
Saint Laurent is one label that could be affected "due to its price point as well as its recent heritage with the designer", Ortelli said.
The look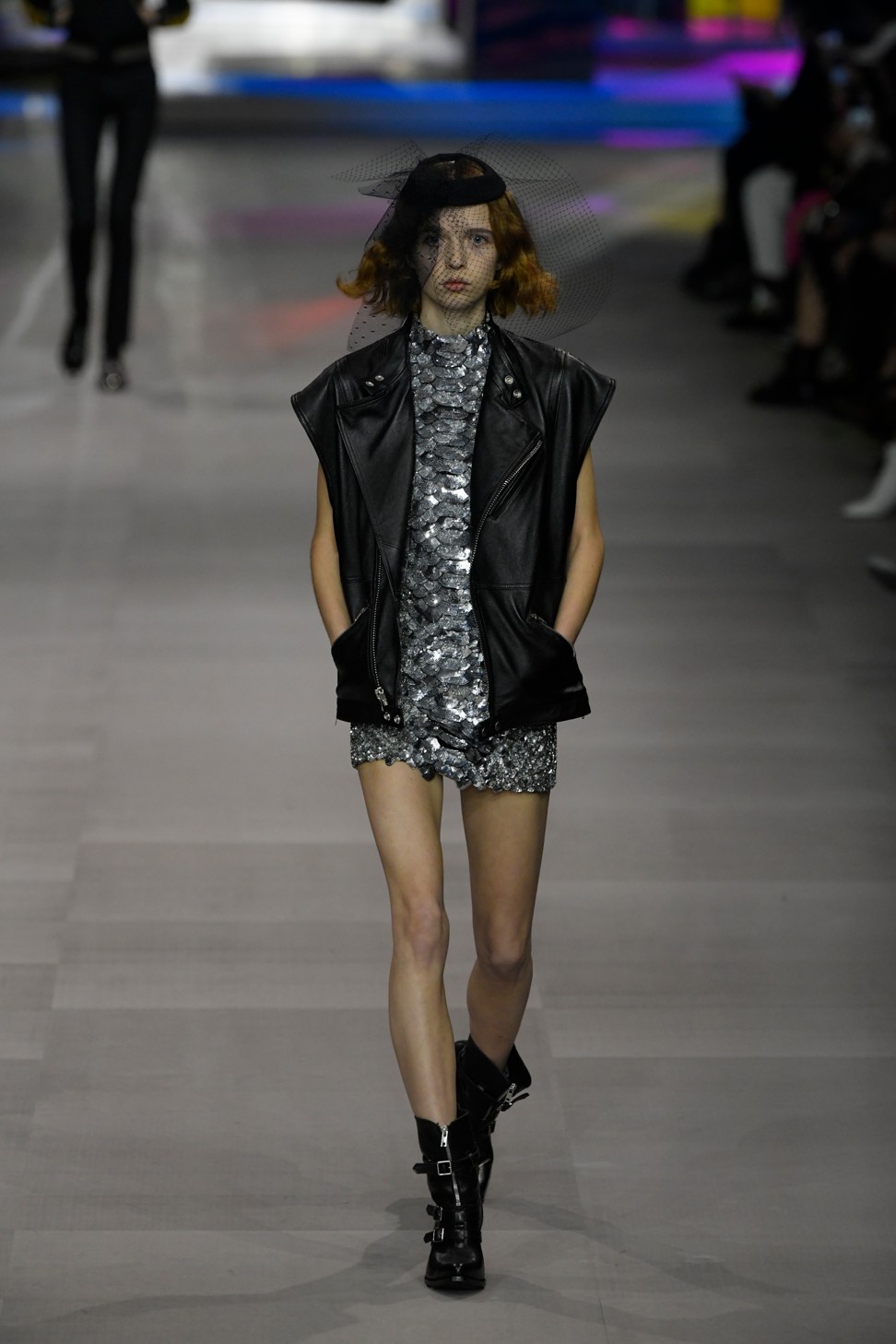 The mood and references of Slimane's Celine debut were Parisian where his Saint Laurent had been Californian.
Tailoring was slim, but not skin-tight. Long-time fans of Slimane's look celebrated. "King is back", posted the record producer and Polish reality-TV star Maja Sablewska.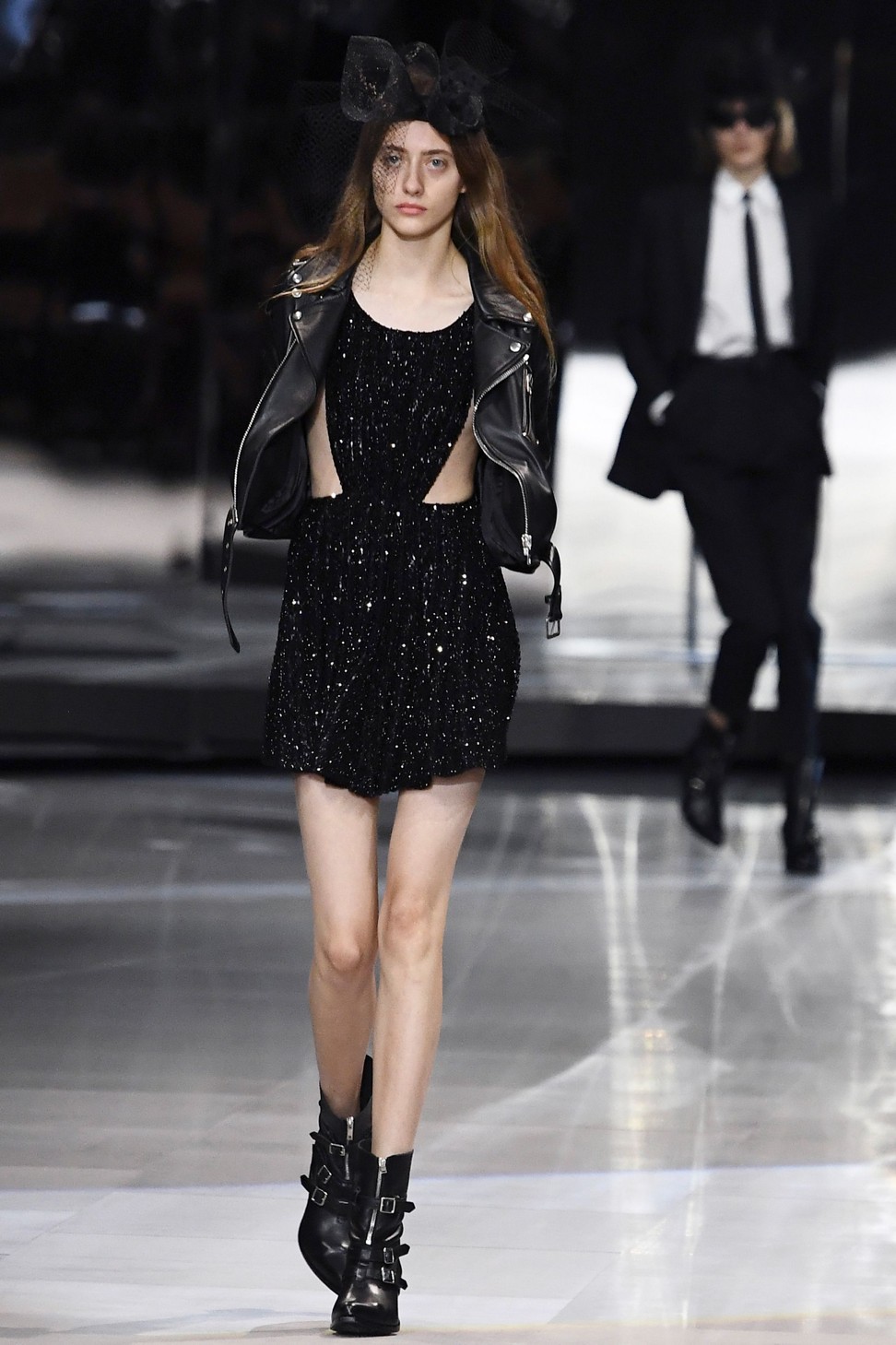 The skimpy, rock-groupie-inspired womenswear looks were enough to burn devotees of his predecessor's arch aesthetic in one go, however.
There are now two YSLs in town. I was hoping for a bit more evolution
Little satisfied with the brand's statement that the covered-up menswear looks would all be marketed as unisex, they decried the collection as disrespectful and retrograde in a flurry of Instagram comments before the show had even ended.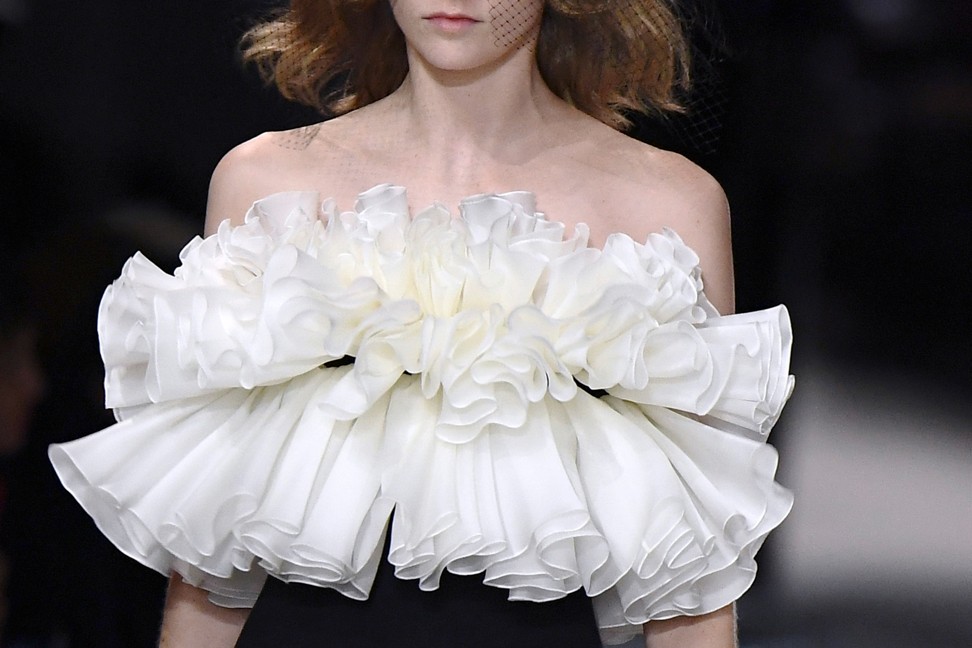 Runway critics and junior stylists wondered why LVMH had not given Slimane his own brand rather than imposing his singular vision on Celine.
"There are now two YSLs in town," casting director James Scully commented on Instagram following the show. "I was hoping for a bit more evolution."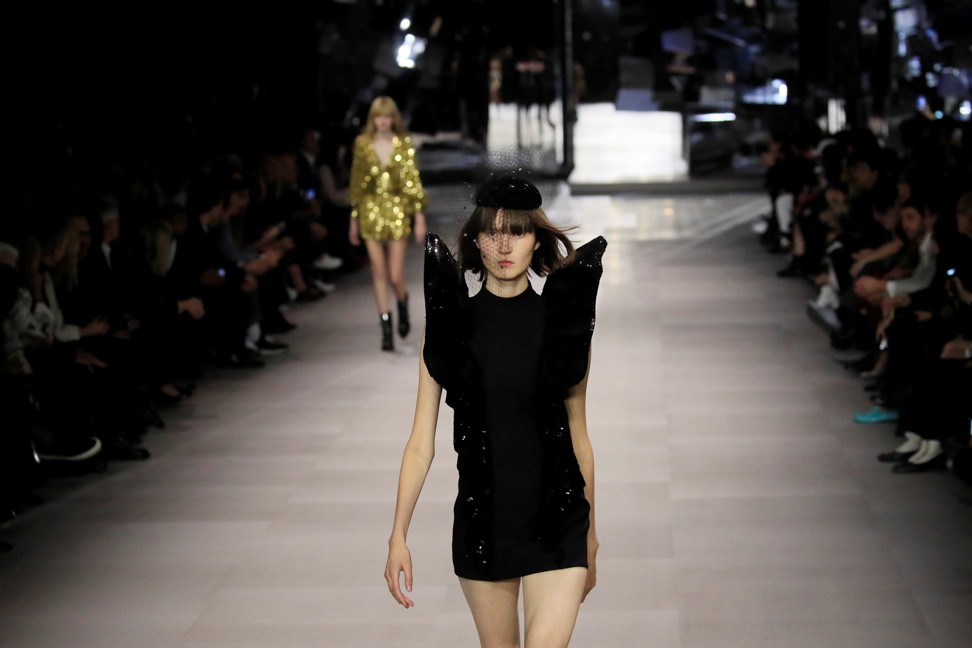 Don't expect any of this to shake Slimane's devotion to his trademark skinny look.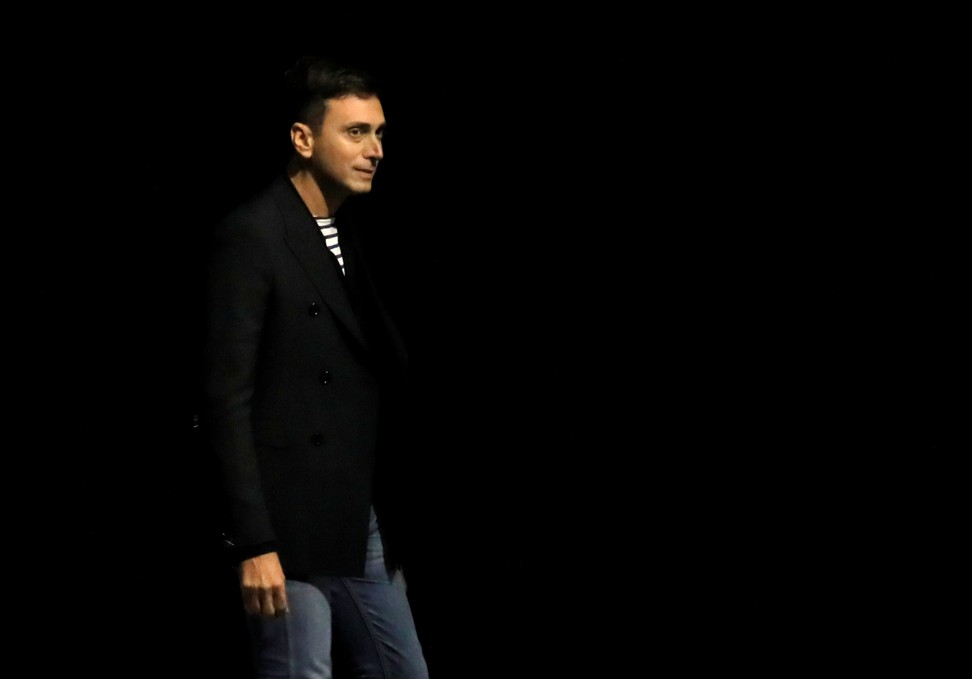 "I found my style more than 20 years ago, unless it's the other way around," he said in a rare interview with French newspaper Le Figaro on Tuesday.
"It passes through a line, a stroke, an appearance, a silhouette that I have been obsessively pursuing since."
Want more stories like this? Sign up here. Follow STYLE on Facebook, Instagram and Twitter