On Sunday afternoon, American designer Thom Browne took his audience to a fantasy beach club.
Cabana boys in seersucker skirts and fringed beards handed out gerbera daisies, and lady lifeguards in knit bikinis and bodysuits embroidered with anchors kept vigil over a sandy landscape dotted by a pastel-coloured palm tree and criss-crossed by a red, white and blue boardwalk.
Is Hedi Slimane's Celine debut for LVMH at Paris Fashion Week 'just like a second YSL'?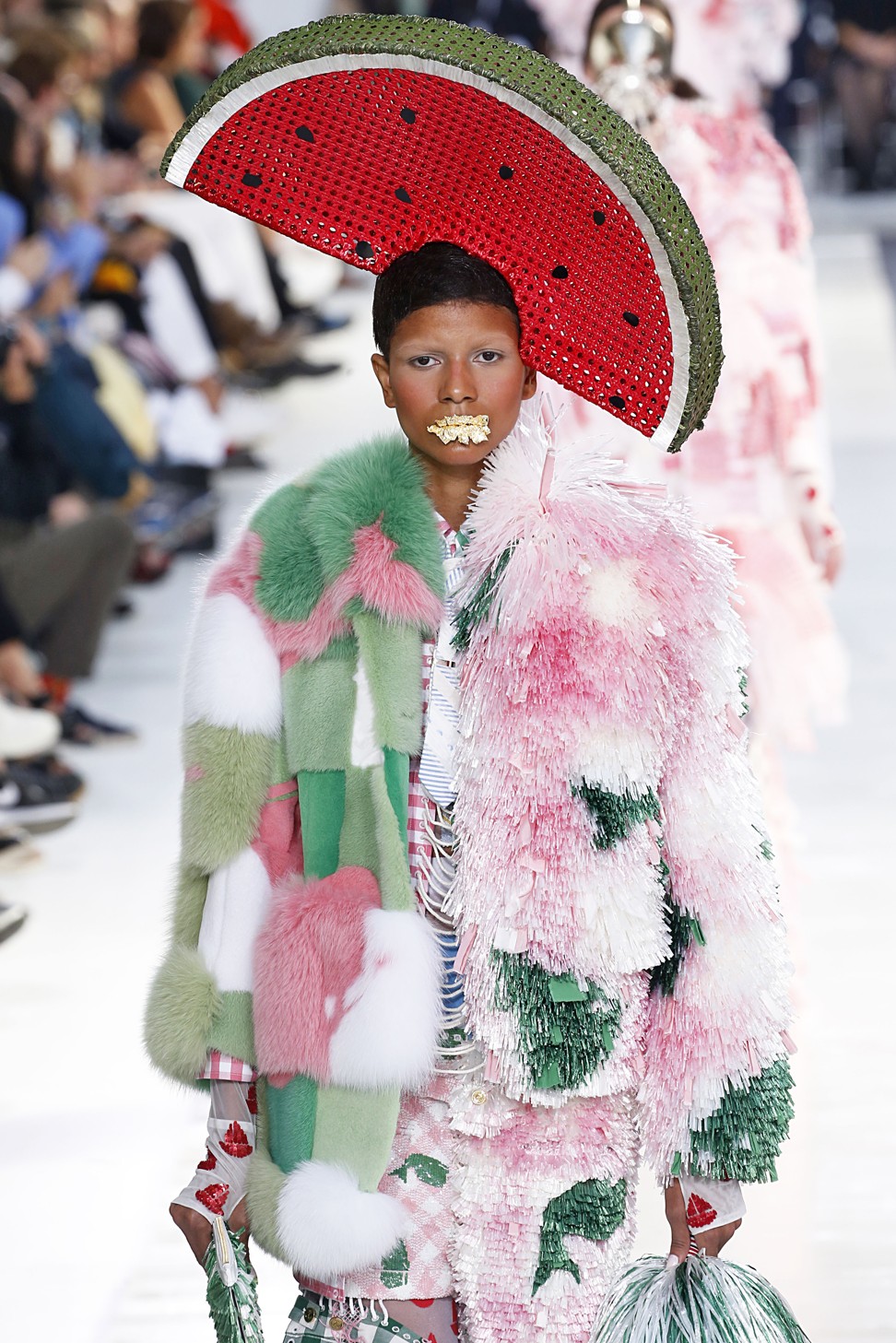 The spring/summer 2019 collection show was a display of Browne's love of craftsmanship, fully loosed and leaving the mind agog.
British designer John Galliano's bold Maison Margiela designs champion gender difference at Paris Fashion Week
It was his imagination going full tilt. And sometimes leaving one unnerved.
Shrunken jackets were embroidered with thousands of fabric paillettes.
Oversized coats were assembled using hundreds of gold buttons etched with little sailing boats in lieu of straightforward seams.
Gucci's Alessandro Michele shows off his eccentric side at Paris Fashion Week
The goal, Browne said at a preview the day before, was to take traditional preppy shapes and iconography and elevate them to the extreme.
I'm taking iconic, very understandable ideas and heightening them
He said he wanted to experiment with proportions – exploding some and taking others down to the smallest size into which a very slender model could squeeze her super tiny arms.
"I'm taking iconic, very understandable ideas and heightening them," Browne said.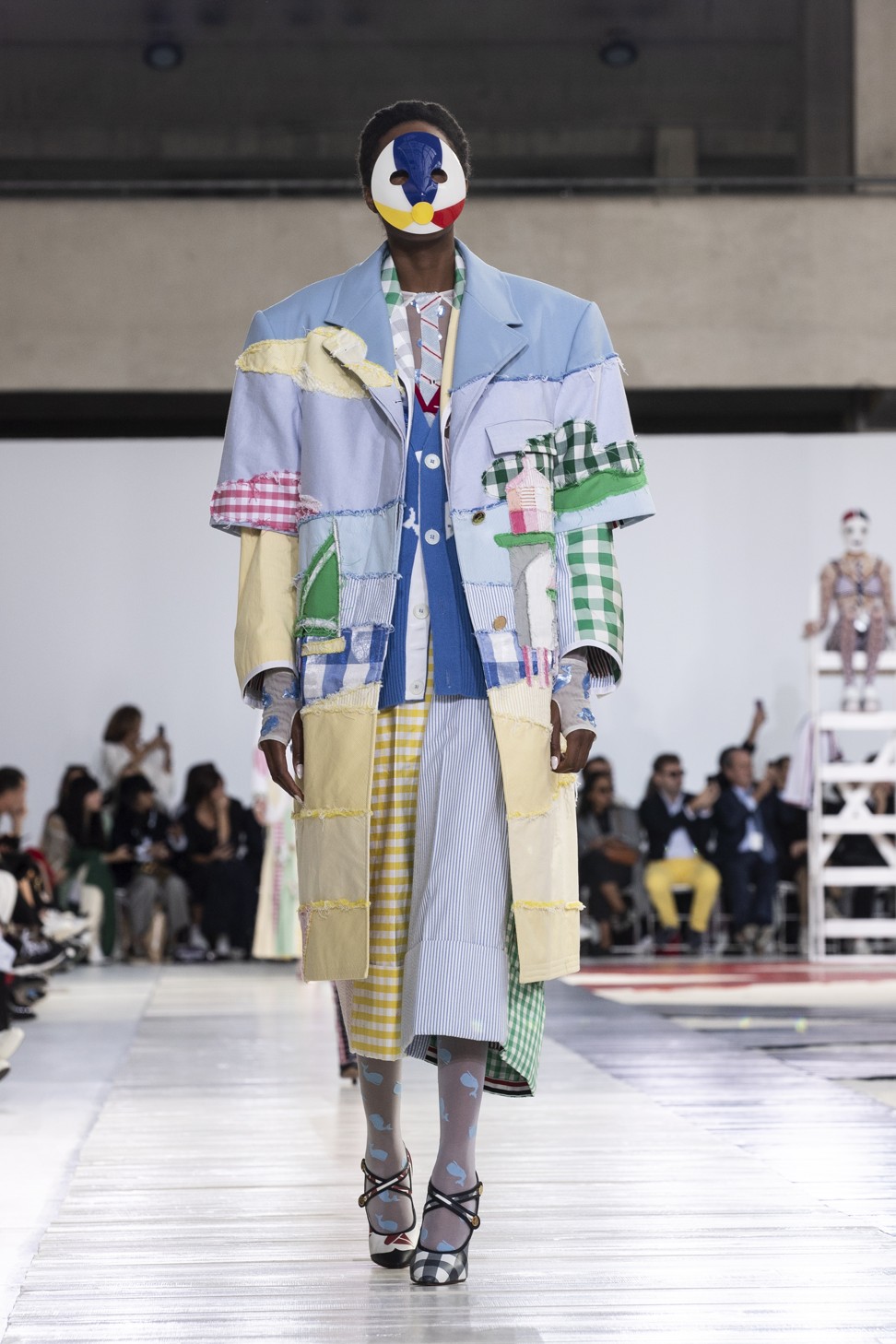 That, of course, is the philosophy on which his company is built.
Browne began a decade ago in menswear with a classic grey flannel suit.
Saint Laurent makes a splash at Paris Fashion Week
He changed its proportions – cropping the trousers and shortening the jacket – and ultimately he helped to shift the aesthetics of the entire menswear market.
The designer recently sold a controlling interest in his company to Italy's Zegna Group for US$500 million.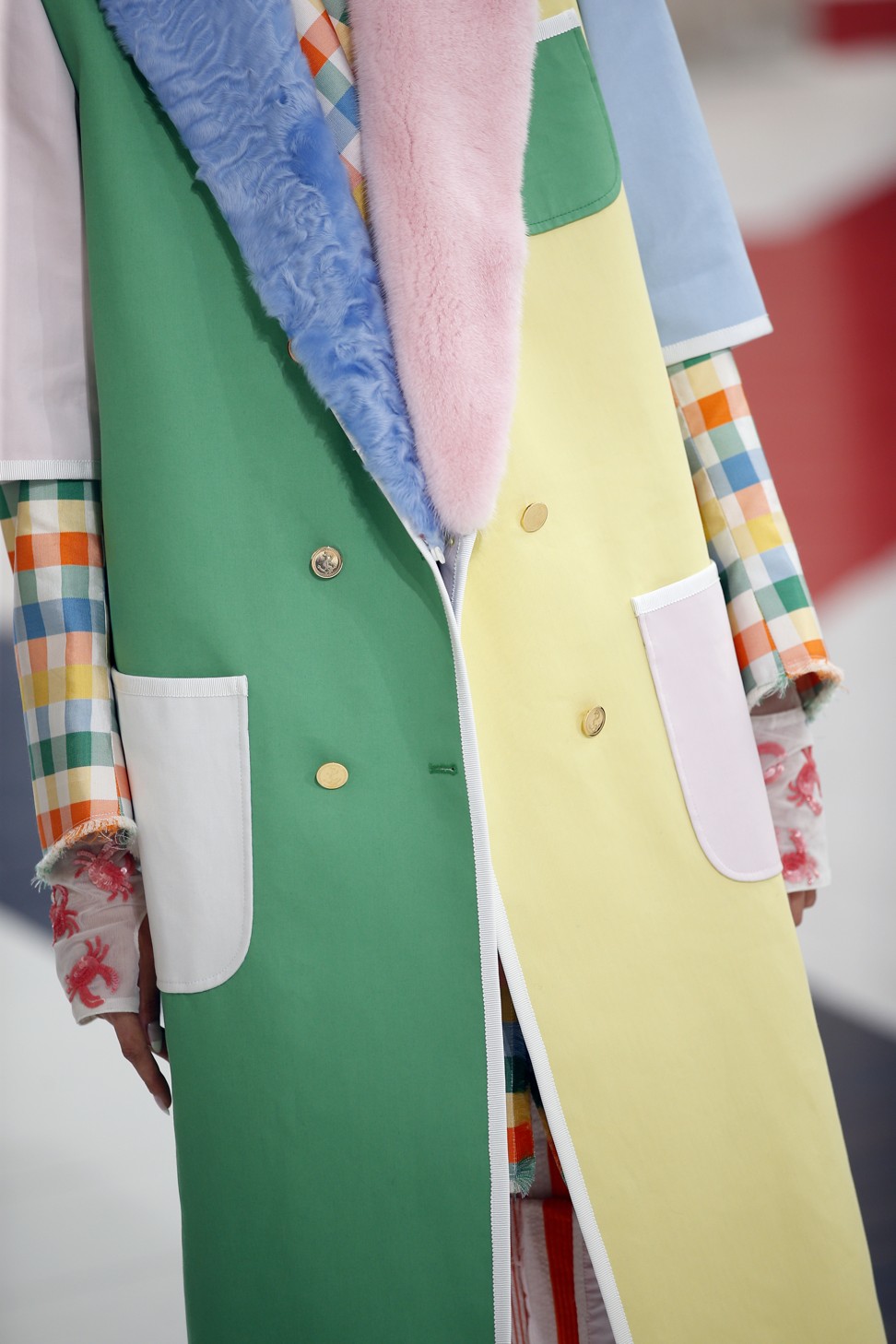 The runway show is where Browne weaves a dreamlike narrative.
It is the place where his ideas are presented in their most concentrated form.
What is a consumer to make of his ice cream cone mask, sea anemone coat and watermelon slice hat?
His version of spring will be a season of preppy references, pastel colours, impish embroidery, fanciful accessories and attention-grabbing silhouettes.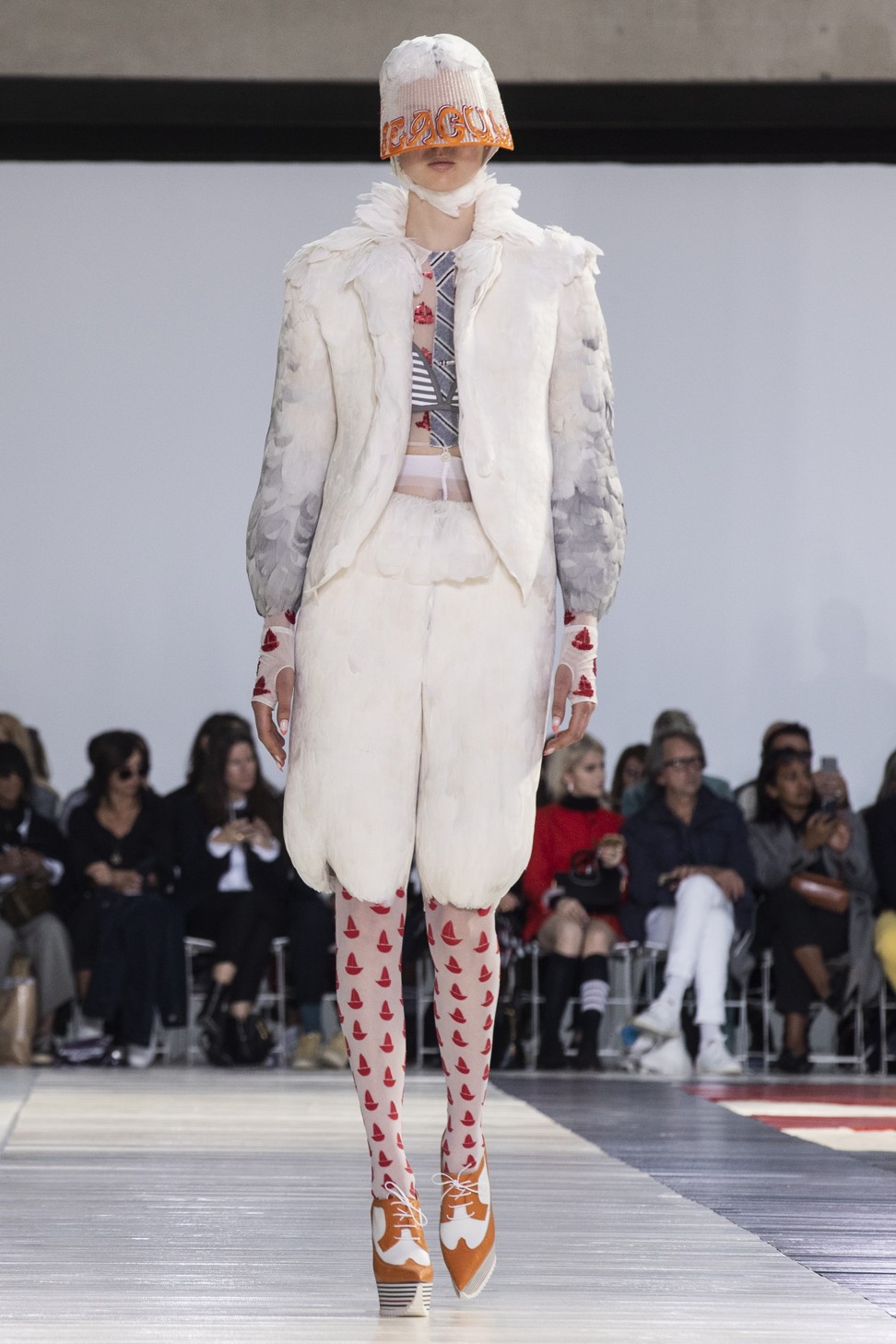 On the runway, his translucent tennis dress with its extended train glistened with sequins.
A model was turned into a high-fashion shark with an oversized blazer – one that surely weighed 20 pounds (9kg) – encrusted with brass-coloured metal paillettes and a matching fin hat.
Balenciaga's PFW show reflects Demna Gvasalia's troubled past
Swimming pool rafts inspired blazers. Whole coats served as an ode to bananas. Whale appliqués were everywhere.
Swatches of gingham formed three-dimensional ribbon embroidery.
The entire preppy vernacular was transformed through embellishment and exaggeration. There was even a seagull in white feather shorts and a matching feather jacket to complete the seashore fantasia.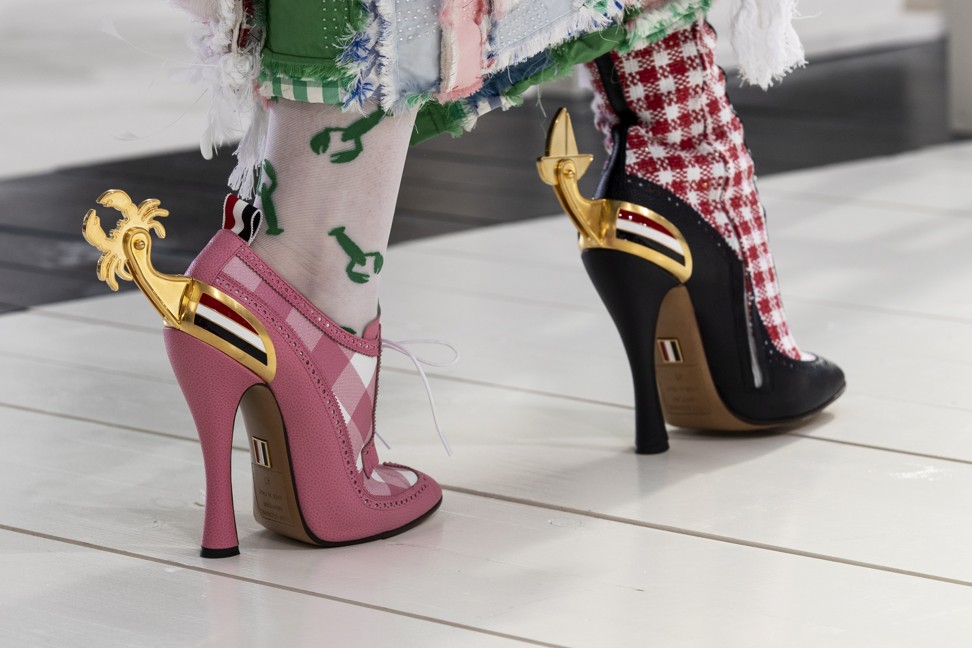 The searing jolt of reality?
The models moved along his boardwalk slowly and with mincing steps. Their feet were nearly en pointe thanks to the extreme pitch of the shoes.
It was hard to fully settle happily into Browne's beautiful fantasy when so many of the models looked like they might tumble over at any moment.
Taking the heel height down a couple of inches would not have lessened the fanciful nature of the show.
And one would have been able to breathe as each model passed by.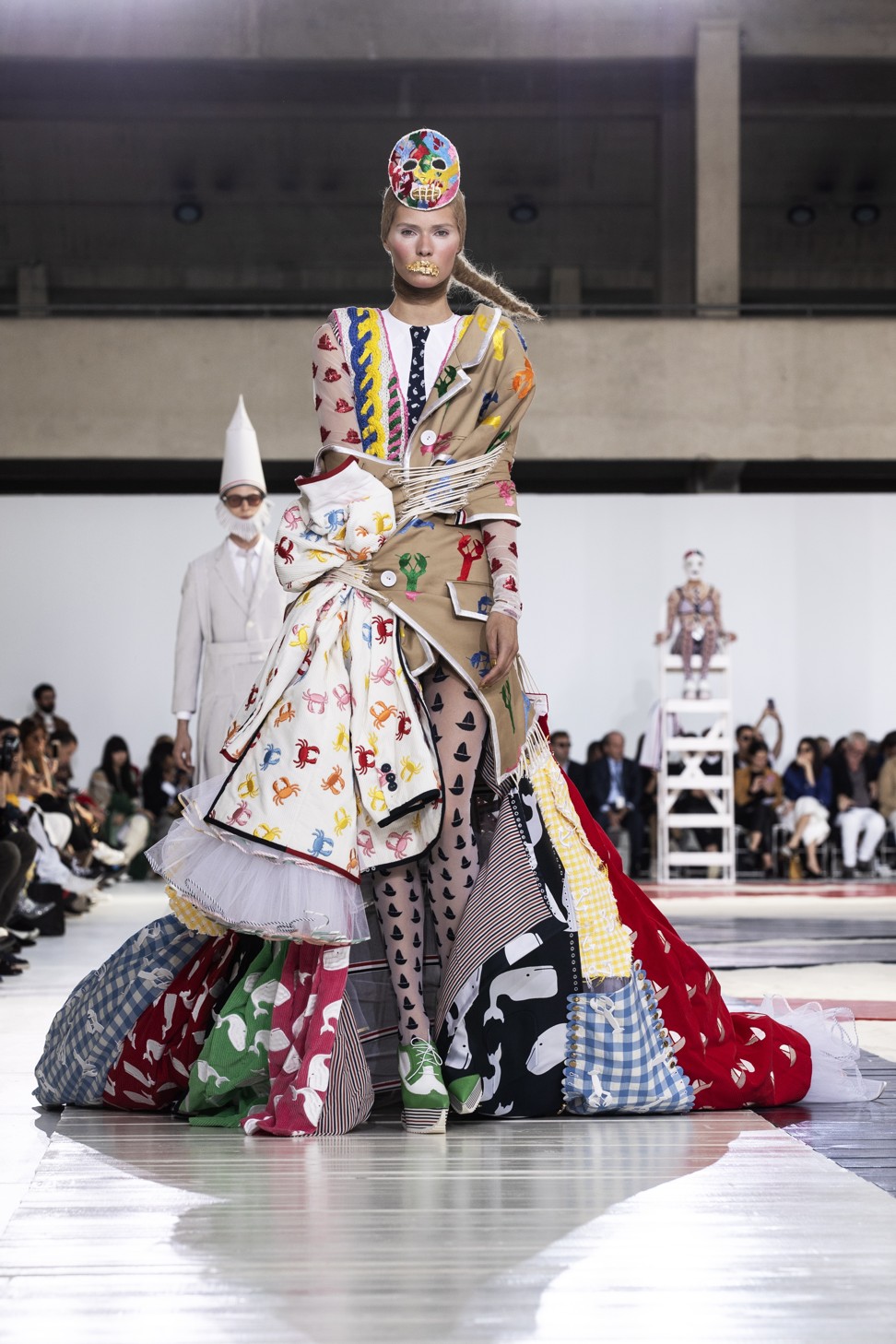 Several of the models also had their arms bound to their sides.
This was a reference to nautical knots and fishing nets, but sometimes the binding was so tight that the models looked as though they had been taken hostage.
Karl Lagerfeld's Fendi creations honour stylish 'urban jungle' women at Milan Fashion Week
One dress – inspired by a lobster and accessorised with giant red trapunto claws – had the model's arms so firmly tied to her sides that it was like watching a death-defying Flying Wallenda tightrope act as she tried to balance on the treacherous high heels without the benefit of her arms.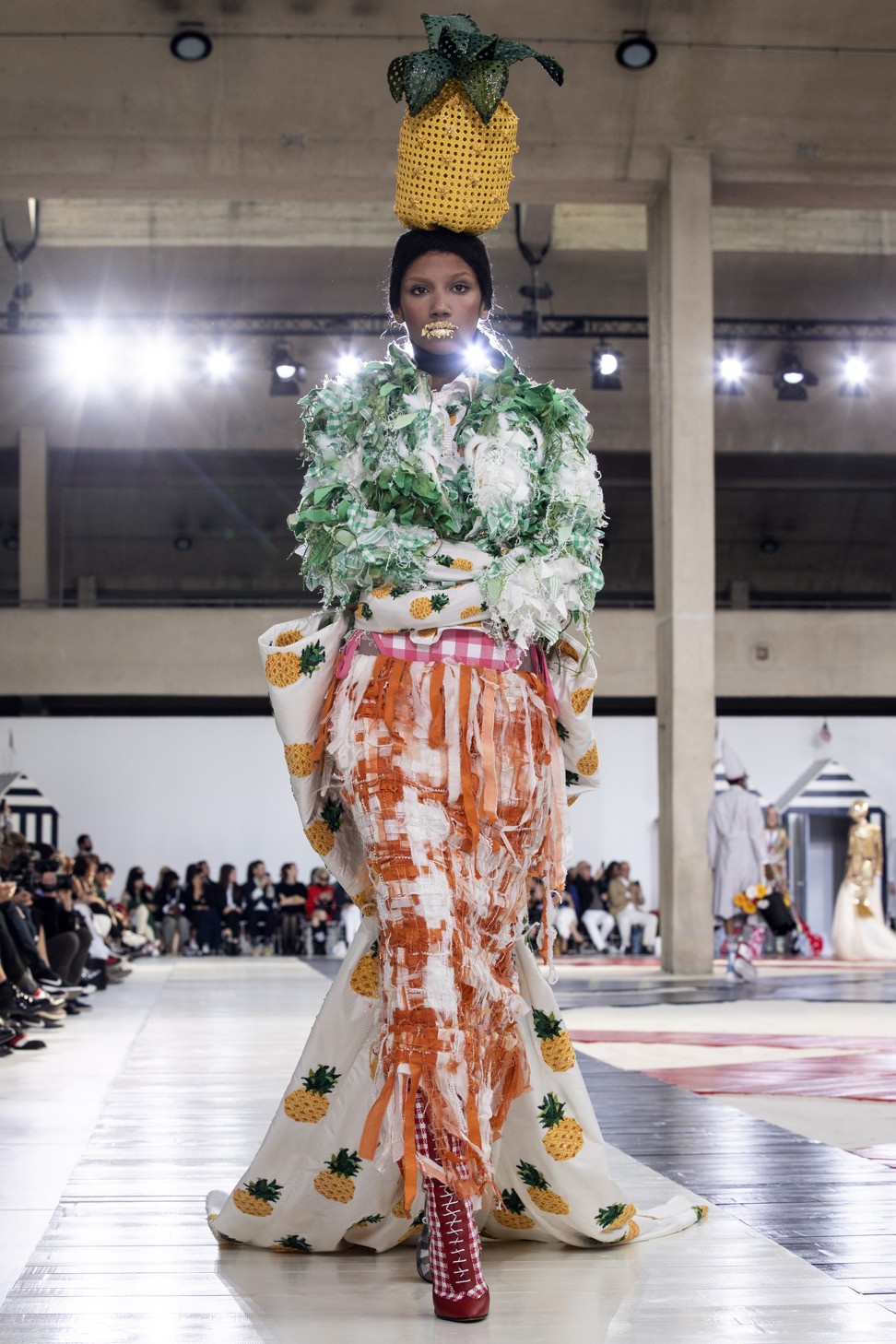 The runway was a pure fantasy, but real models had to bring it to life.
They surely deserve hardship pay for having to wear those shoes. And their photos should not look like proof-of-life.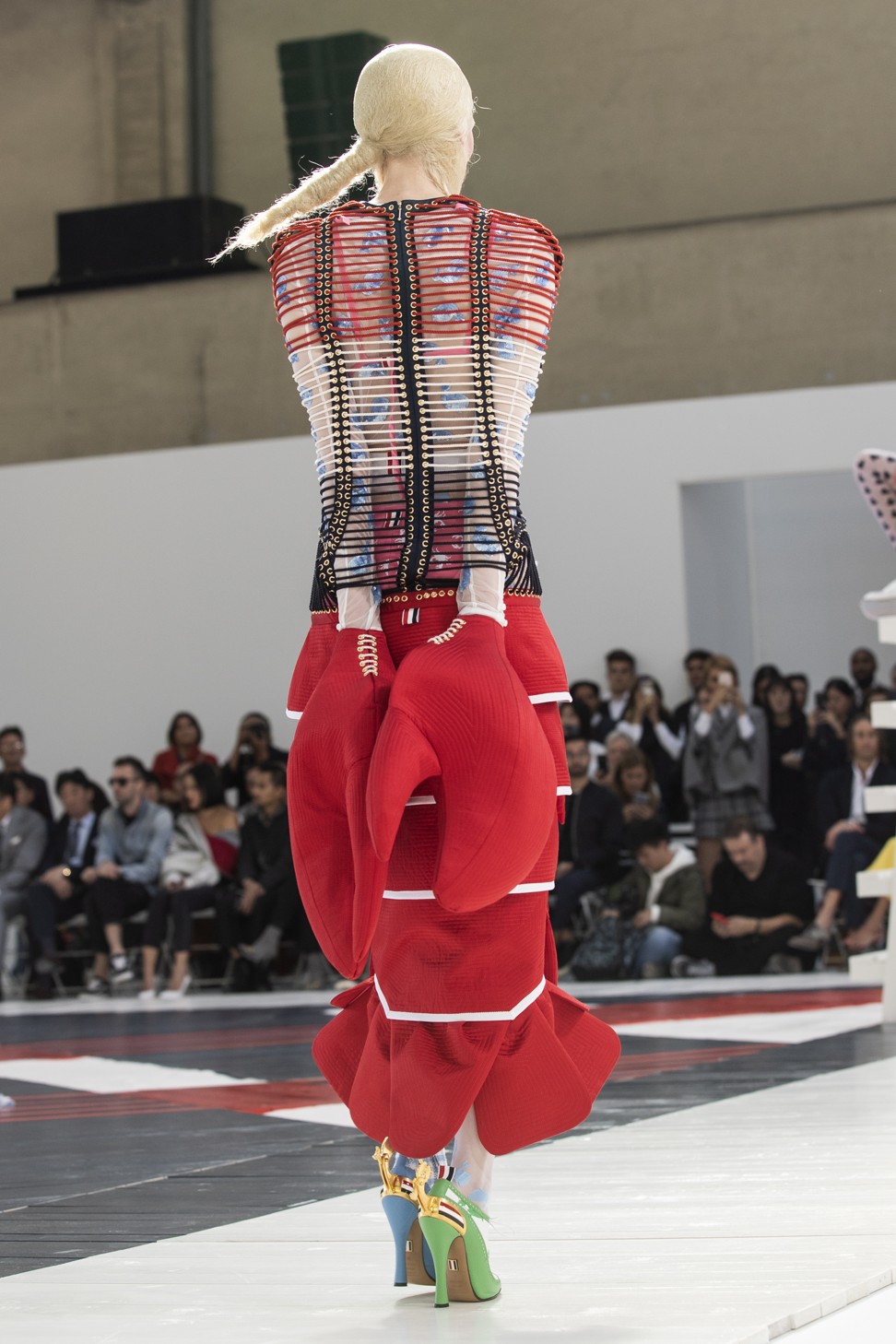 Miraculously, thankfully, no one fell.
The clothes were exquisite. The fantasy rather indulgent.
Yet most importantly, the models survived.
Want more stories like this? Sign up here. Follow STYLE on Facebook, Instagram and Twitter