Veteran designer Karl Lagerfeld took Chanel for a paddle in the sea on Tuesday – creating a huge beach with real waves for his joyously zingy Paris Fashion Week collection show.
The 85-year-old German, head creative director of the French fashion house, produced a winningly youthful collection to lift the spirits of jaded fashionistas on the last day of the packed nine-day schedule, which ends a marathon month of shows in New York, London and Milan.
Balenciaga's Paris Fashion Week show reflects designer Demna Gvasalia's troubled past
With soft drizzle falling outside and the October chill beginning to bite in a grey French capital, more than one person in the audience regretted not taking a towel.
Lagerfeld even did an impromptu little jig on a pier at the end to acknowledge the prolonged applause.
Led by the designer's latest muse, Dutch-born Luna Bijl, models walked barefoot through whispering waves which lapped onto the white sand thanks to a set of hidden pistons.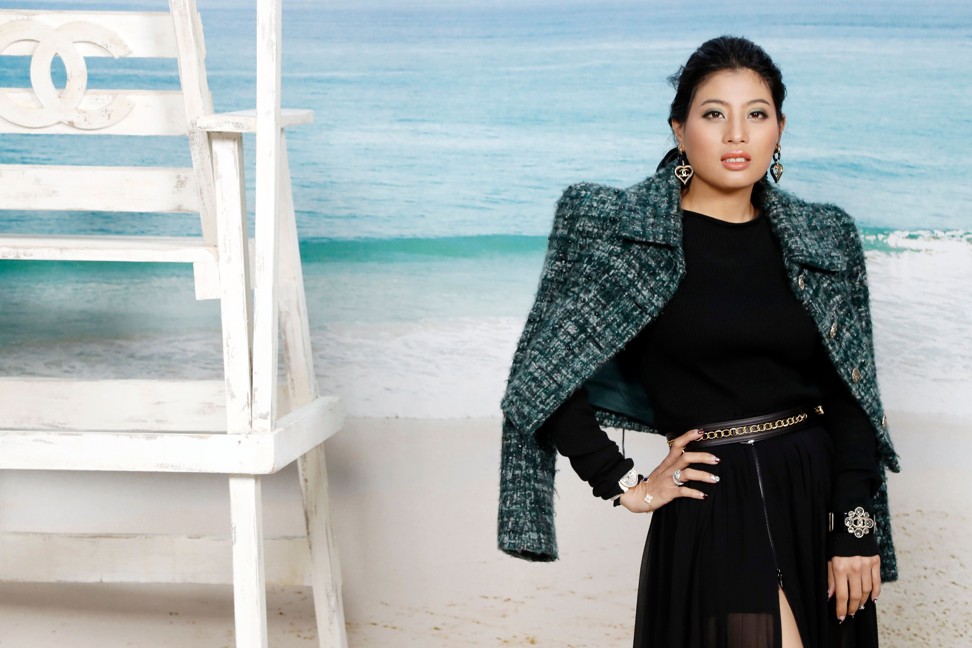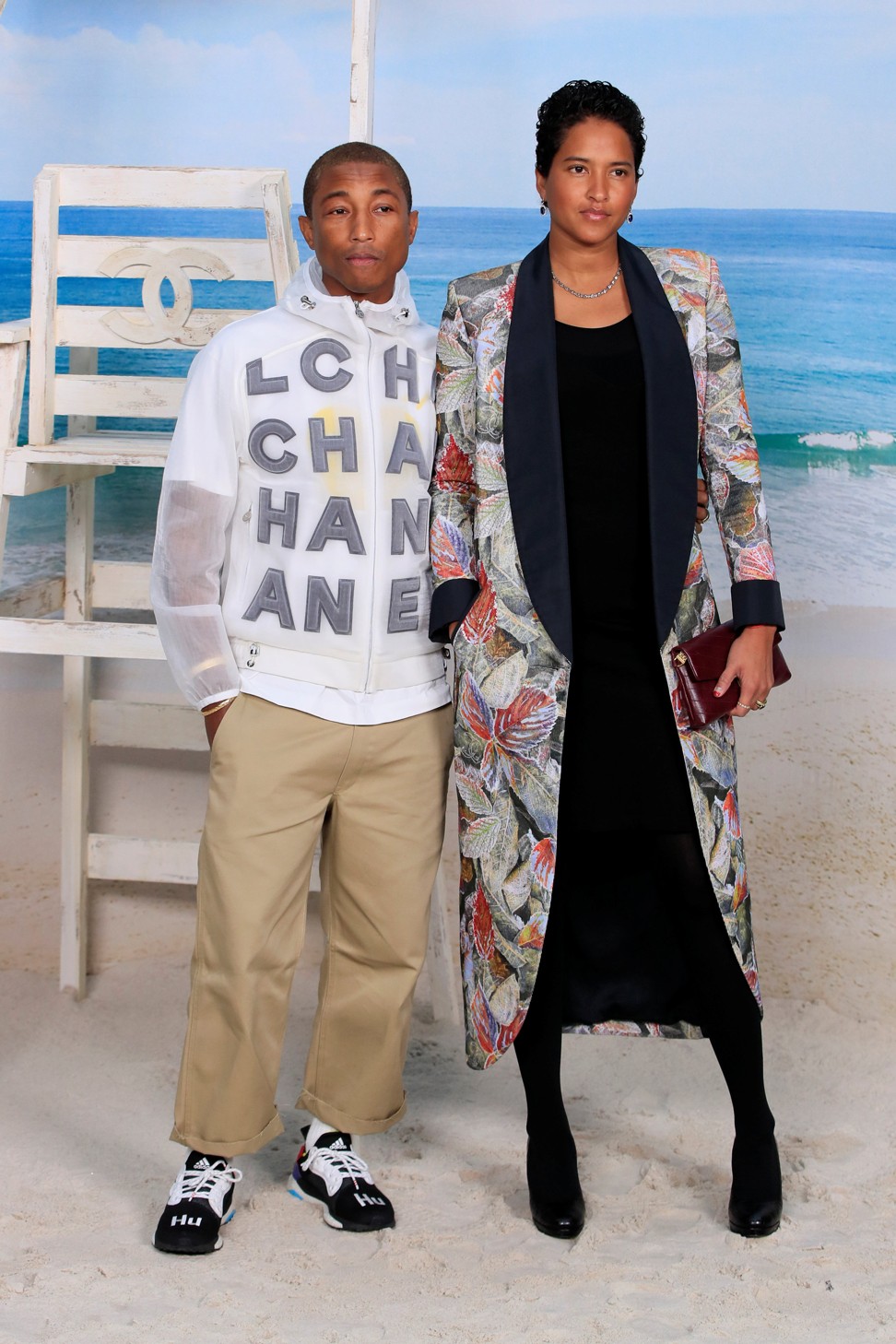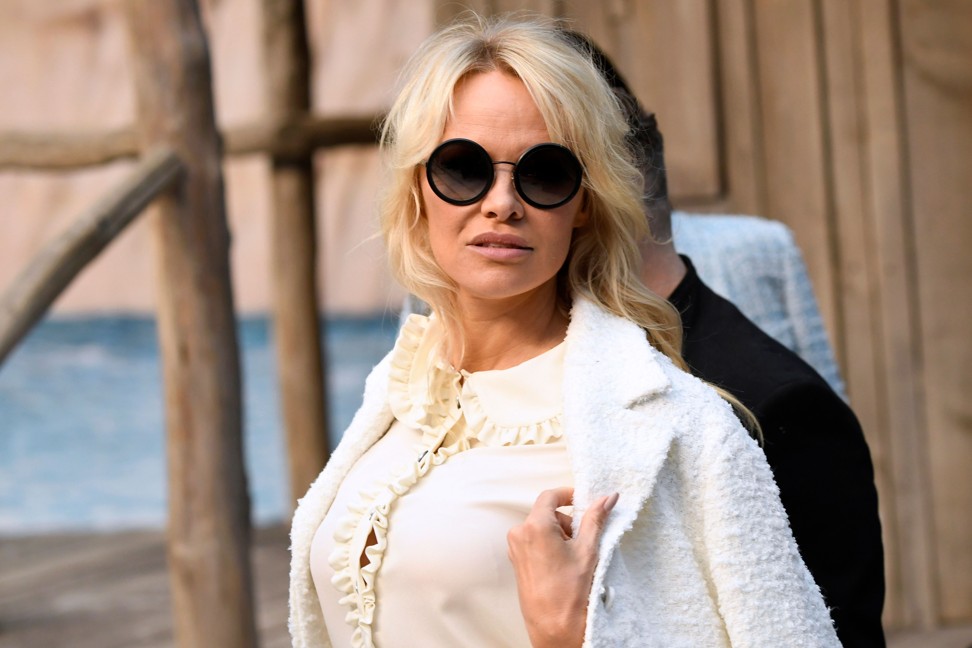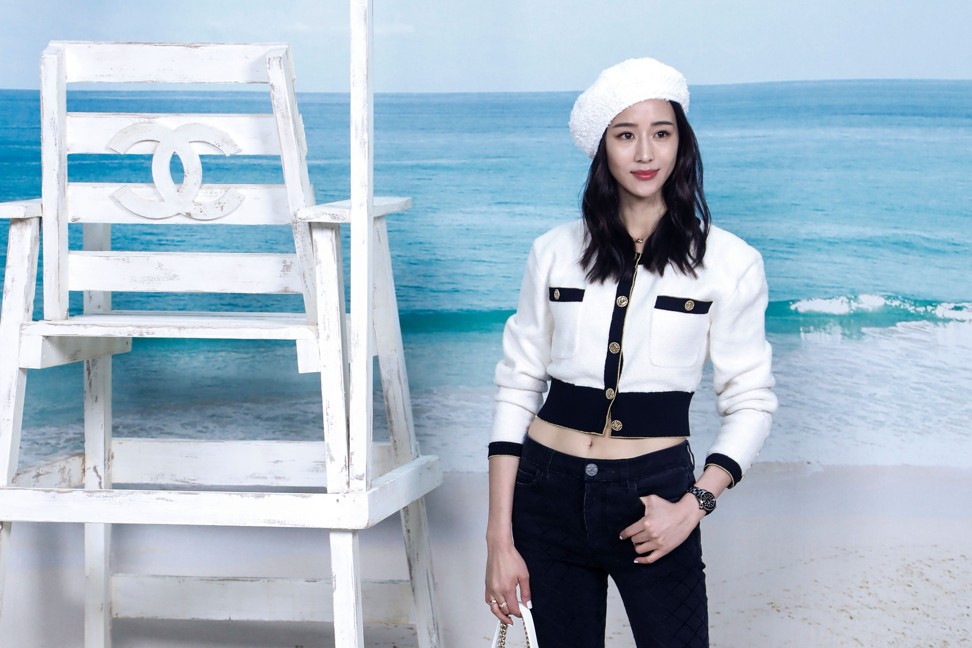 An army of celebrities including Thai princess Sirivannavari Nariratana, singer Pharrell Williams and actress Pamela Anderson watched from the dunes as a battalion of catwalk queens including Cara Delevingne and Cindy Crawford's daughter Kaia Gerber came up from the beach and slipped into low mules to strut the boardwalk runway.
After Meghan Markle's royal wedding ... Givenchy designer Clare Waight Keller's boyish 'tuxedo' show cuts a dash in Paris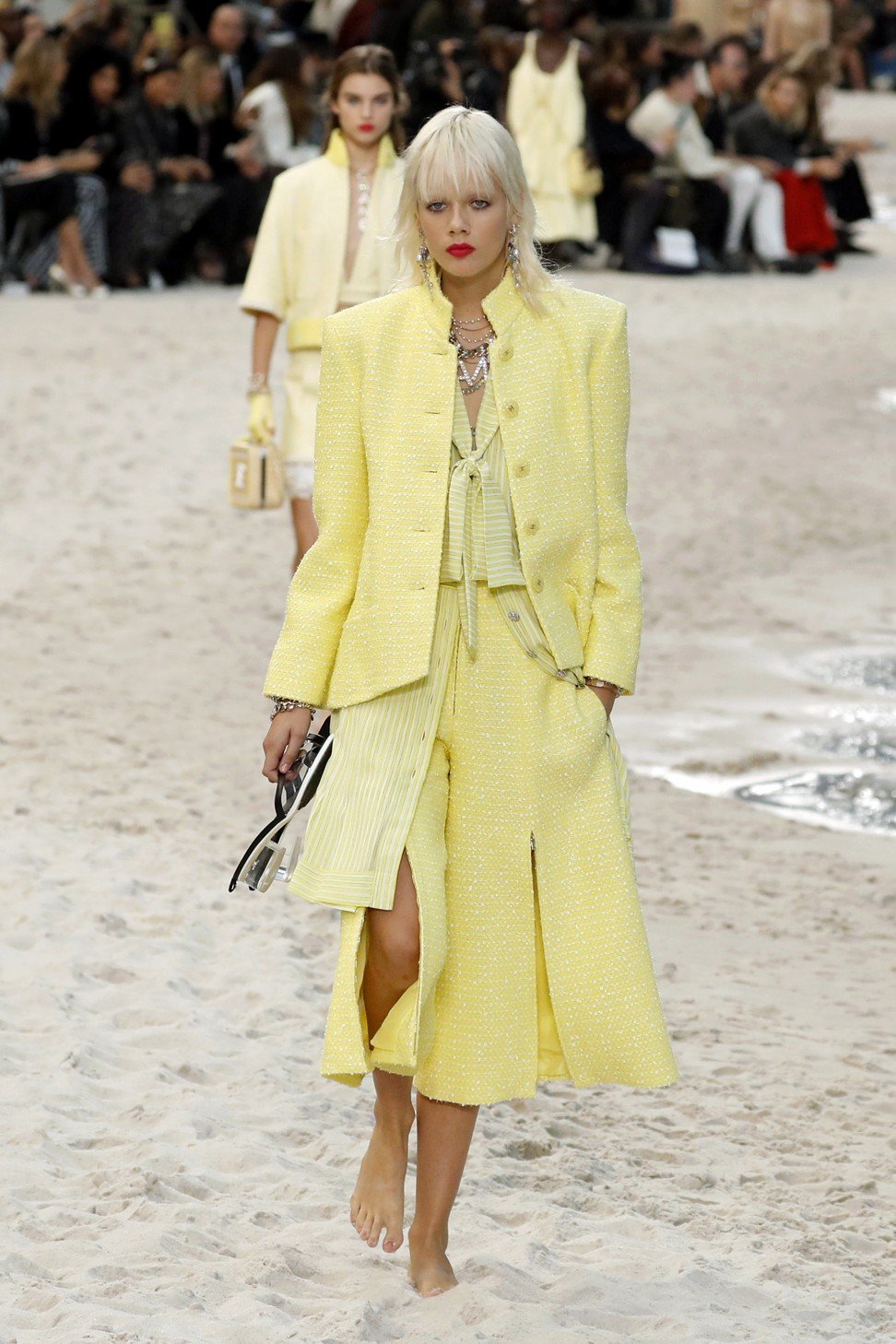 Sometimes Chanel's spectacular sets are as talked about as the clothes.
Is Hedi Slimane's Celine debut for LVMH at Paris Fashion Week 'just like a second YSL'?
Yet this time the clothes had a lot to say for themselves.
Lagerfeld's fresh new look
The designer hit the sweet spot from his oversized Chanel jackets and 1960s-style blue trapeze coat dress to a long line of classy casual looks using the show's beach umbrella motif.
British designer John Galliano's bold Maison Margiela designs champion gender difference at Paris Fashion Week
All the brand's couture touches were there in glittering flowery crystal embroidery and in little black tulle dresses fit for the most select beach villa soirées.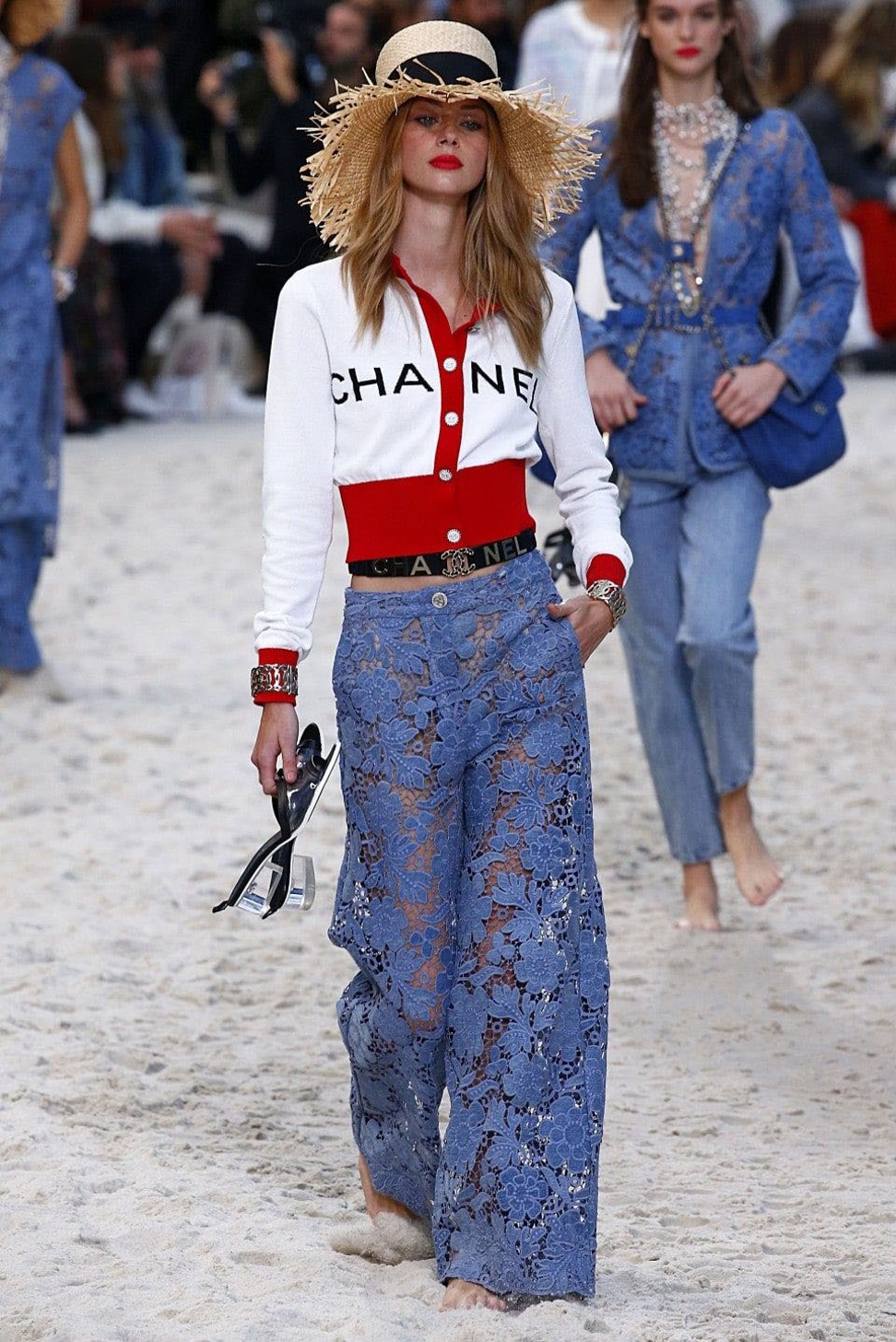 With a beady eye on the bottom line, Lagerfeld used the brand's name in capital letters everywhere.
Saint Laurent makes a splash at Paris Fashion Week
From the clothes themselves and a new line of big crystal necklaces, belts and earrings, the label's name also turned up on a set of glorious double-peaked straw hats with CHA at the front and NEL at the back.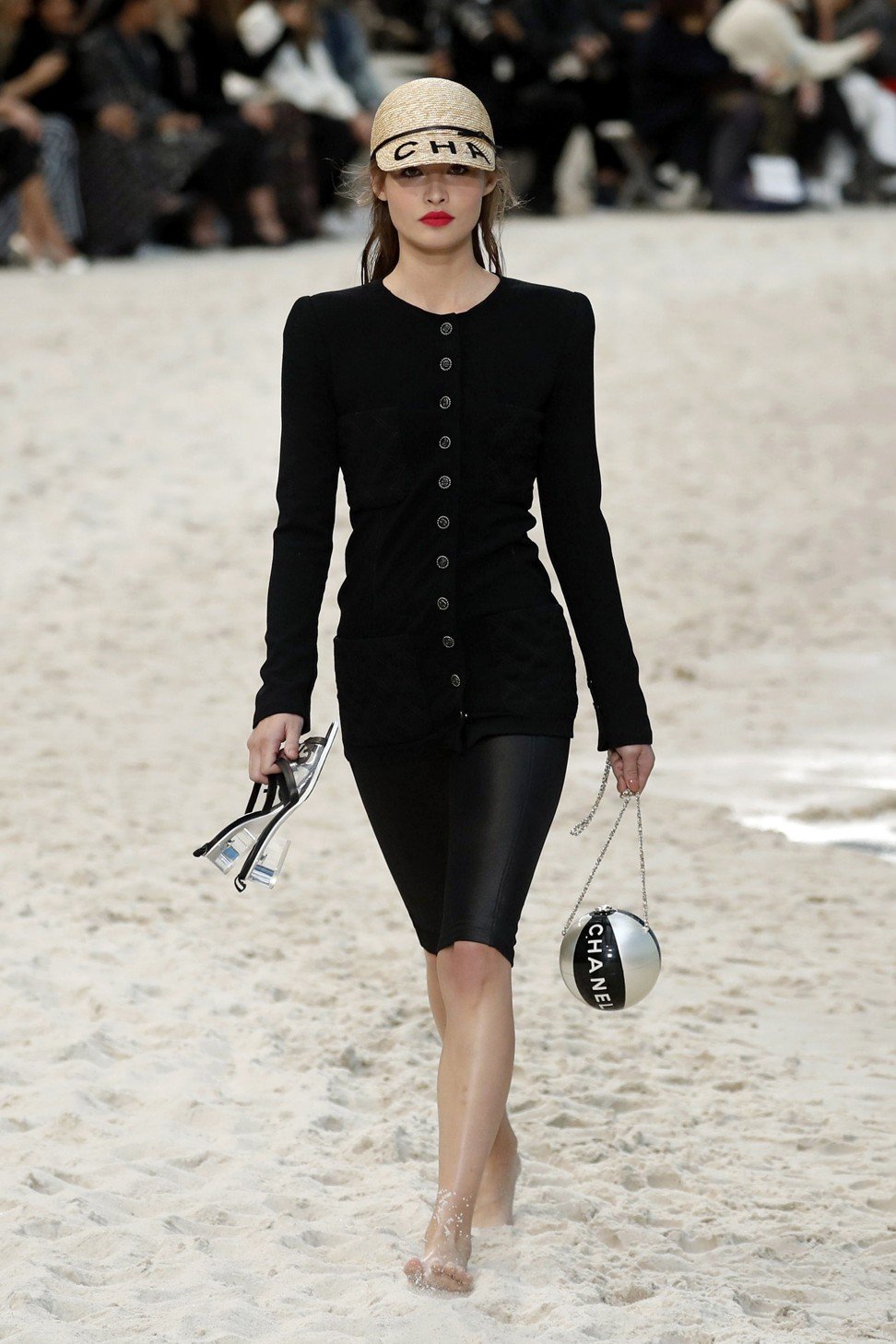 Little silver and black beach-ball bags came on Chanel chains and a black scallop shell-shaped number with patent spines had smartphones clicking.
Gucci's Alessandro Michele shows off his eccentric side at Paris Fashion Week
And with Lagerfeld insisting that the only thing better than a Chanel bag is having two, he sent out Bijl and a few of his other stars carrying two classic Chanel bags slung across the body, one in each hand like a pair of six-shooters.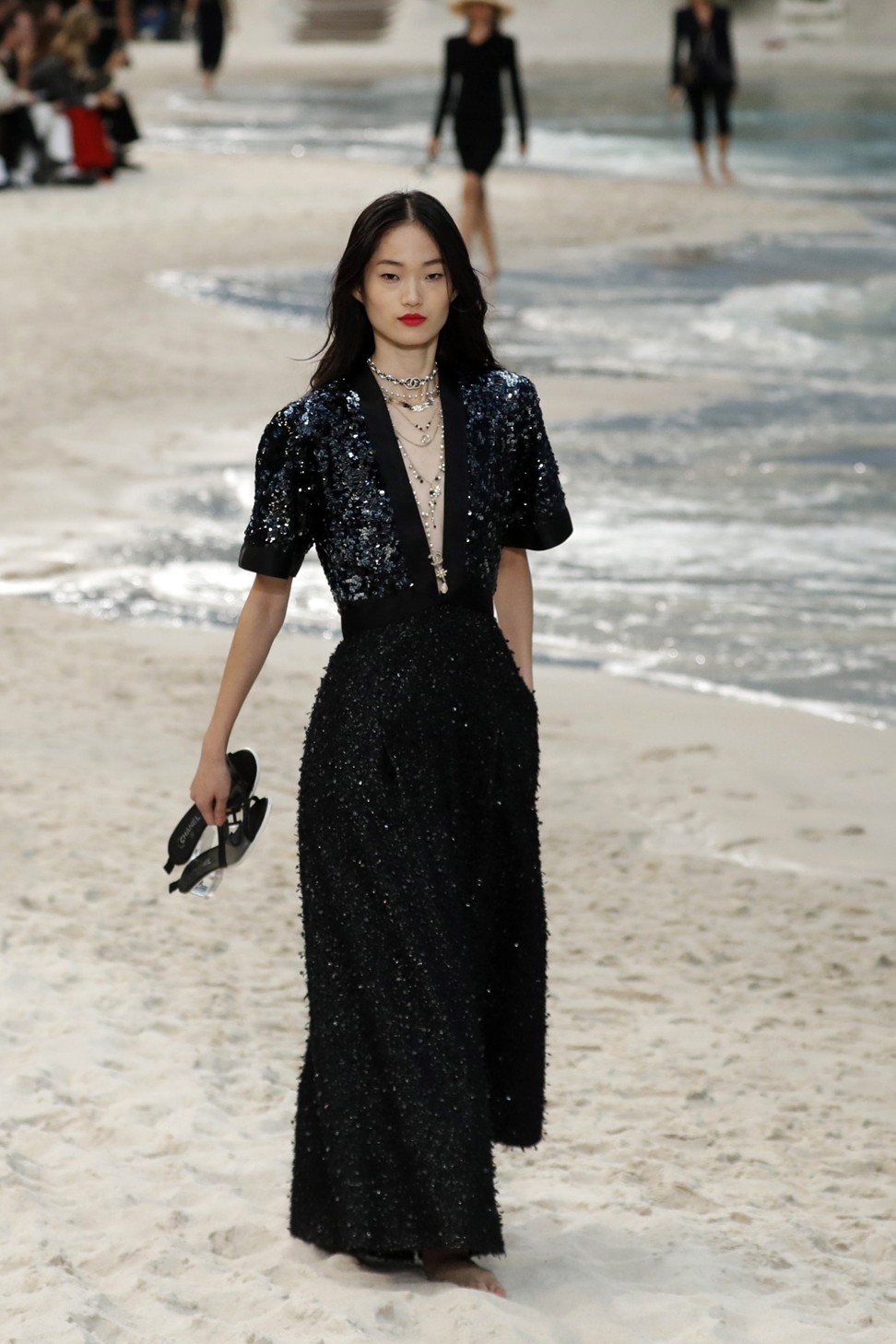 In the past Lagerfeld has turned the vast Grand Palais into an ocean liner, a rocket launch pad, the world's chic-est supermarket and, controversially, a midwinter wood full of trees.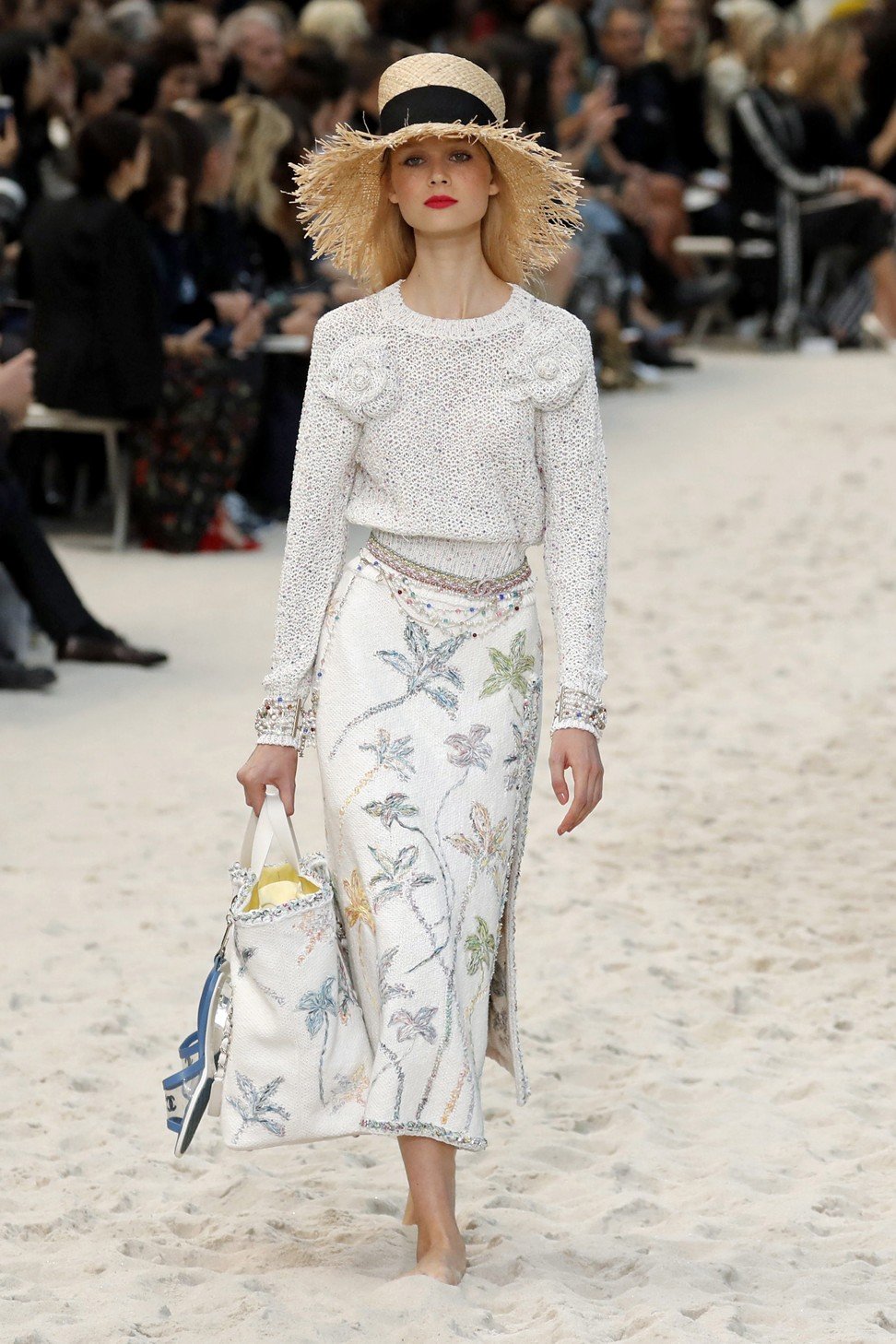 After environmentalists criticised Chanel in March for felling decades-old oaks for its autumn/winter collection, the label said it would now "attempt to recycle, reuse and or find alternative uses for the materials" it uses in its shows.
Lagerfeld said afterwards that the show, whose alternative reality Vogue compared to the satirical film The Truman Show, was meant to be escapist in these dark times.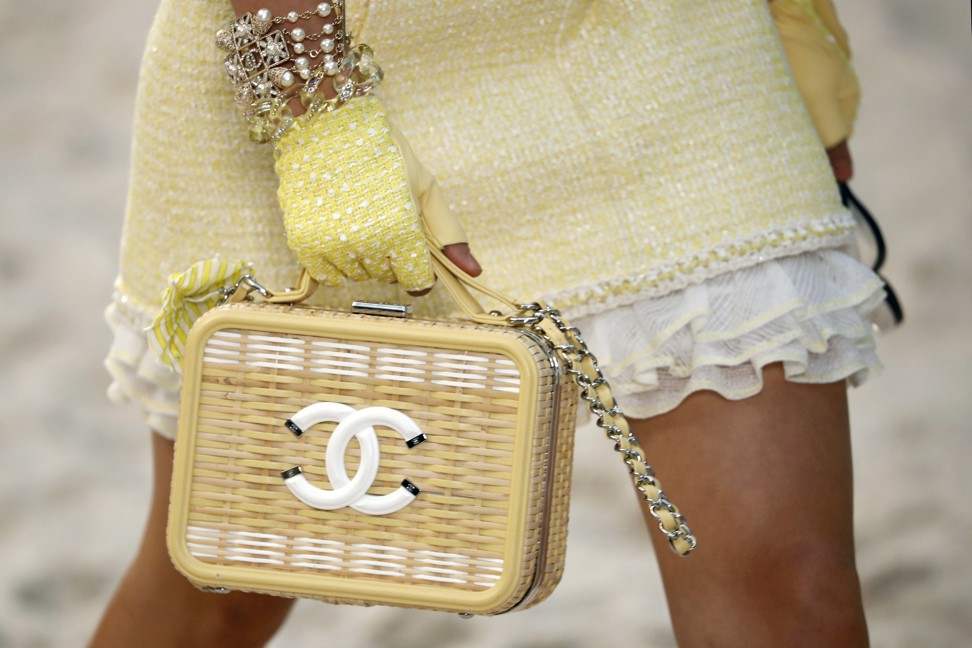 "It is a good idea to make something with some hope in it," he said, adding that every drop of water used in the show would be "reprocessed through the common sewage system" and every grain of sand "put back into the usual circuit of the construction industry, for which it was initially intended".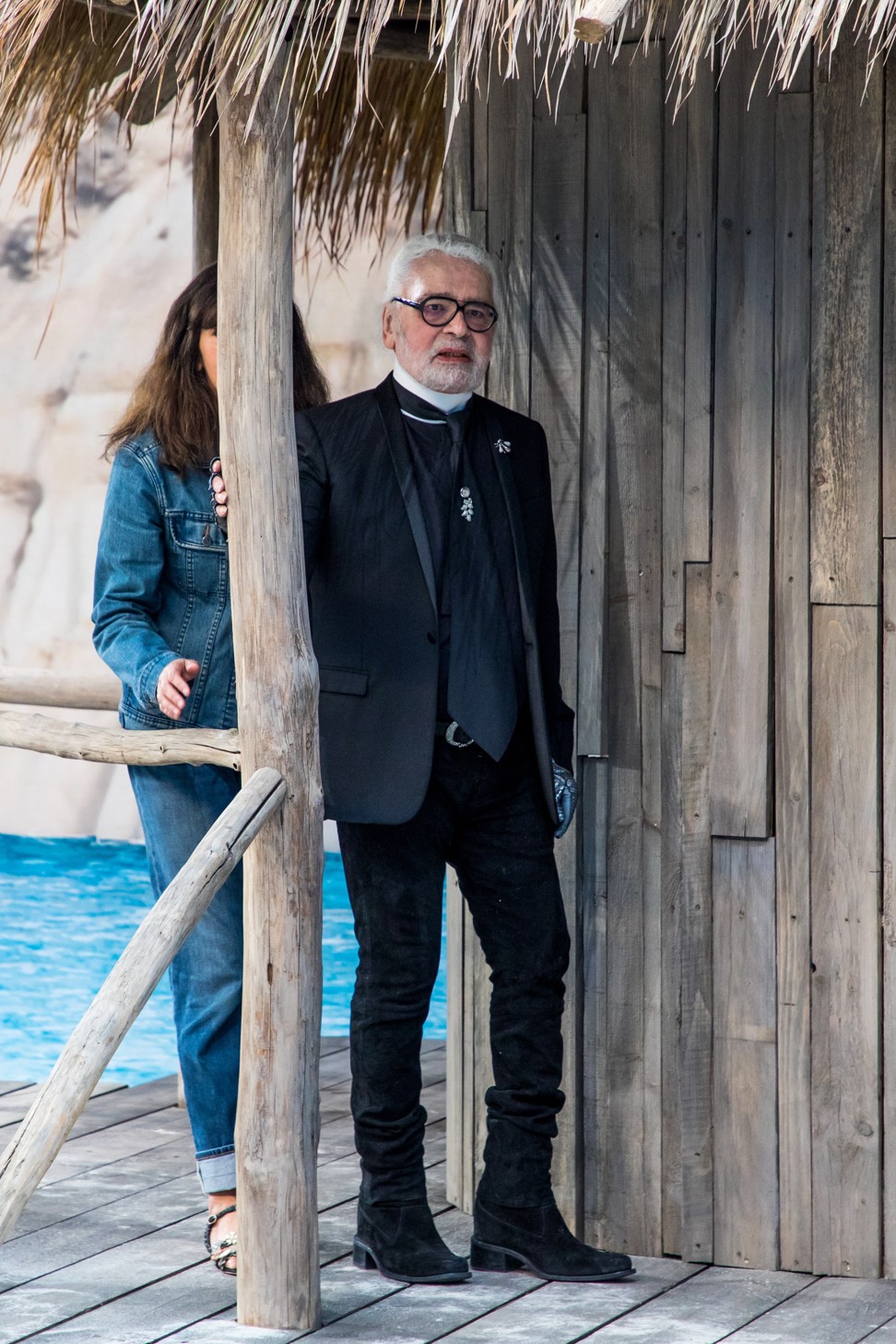 Having grown a snowy white beard earlier this year, Lagerfeld seems to be embracing change, ditching his trademark shades for the second time in a week after turning up to Hedi Slimane's debut at Celine in a new pair of black-framed glasses.
And in a nod to the atelier of designers and craftswomen who have long supported him, Lagerfeld took the bow alongside his head of studio, Virginie Viard, one of the label's behind-the-scenes heroines.
Want more stories like this? Sign up here. Follow STYLE on Facebook, Instagram and Twitter