With Paris women's fashion week now over, we take a look at some of the major trends from the spring/summer 2019 catwalk collections:
1. Black is the new black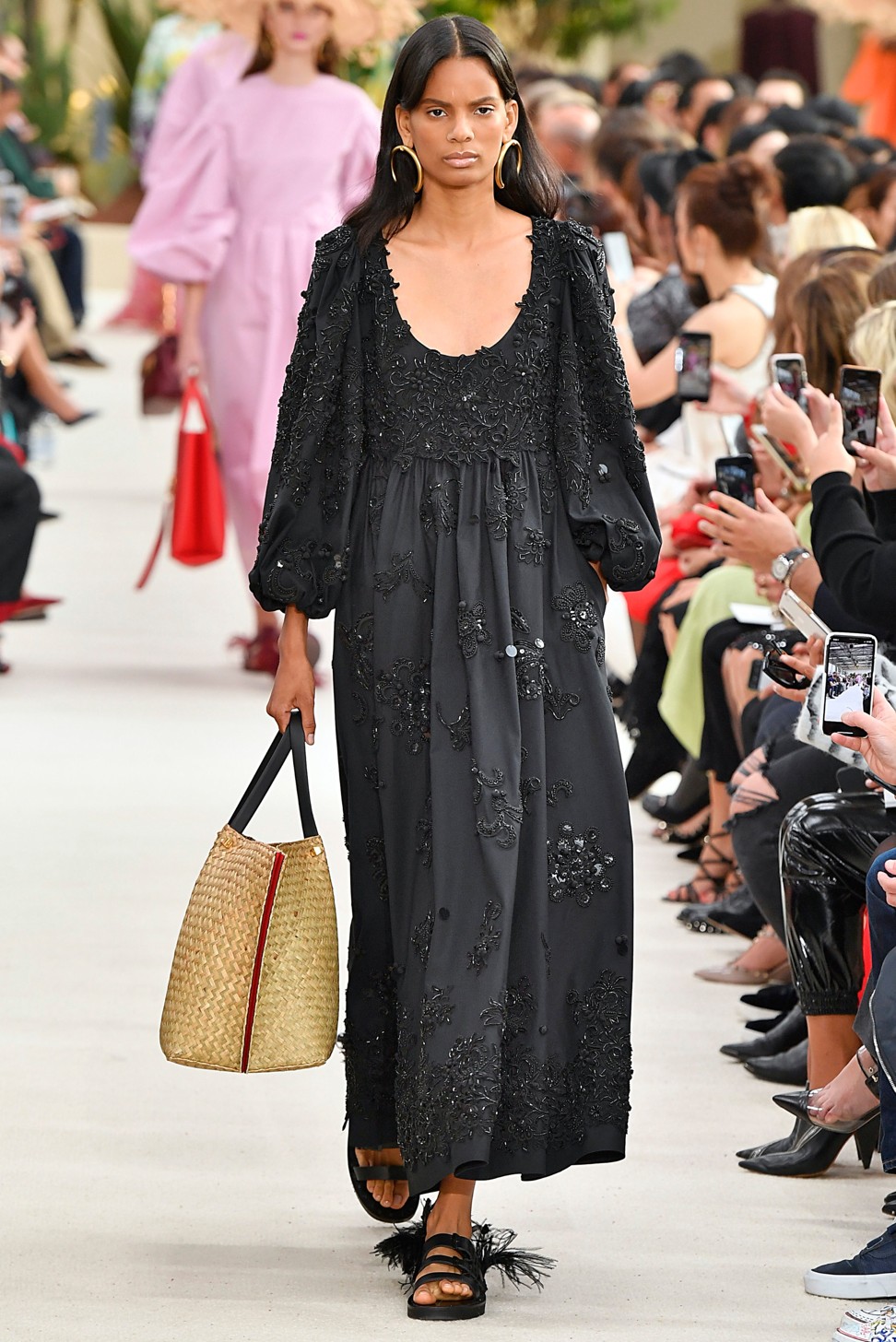 Spring/summer is supposed to be about bright colours, prints and flouncy flowers. No longer, if a deeply sombre Paris fashion week is any barometer.
The days were one long funereal procession of black, with a little bit of white and the odd dazzle of silver to lift the gloom.
Elle Fanning and Eva Longoria breeze down L'Oréal's Paris catwalk
Hedi Slimane went on a voyage to the heart of black in his highly controversial debut at Celine, as did his successor at Saint Laurent, Anthony Vaccarello.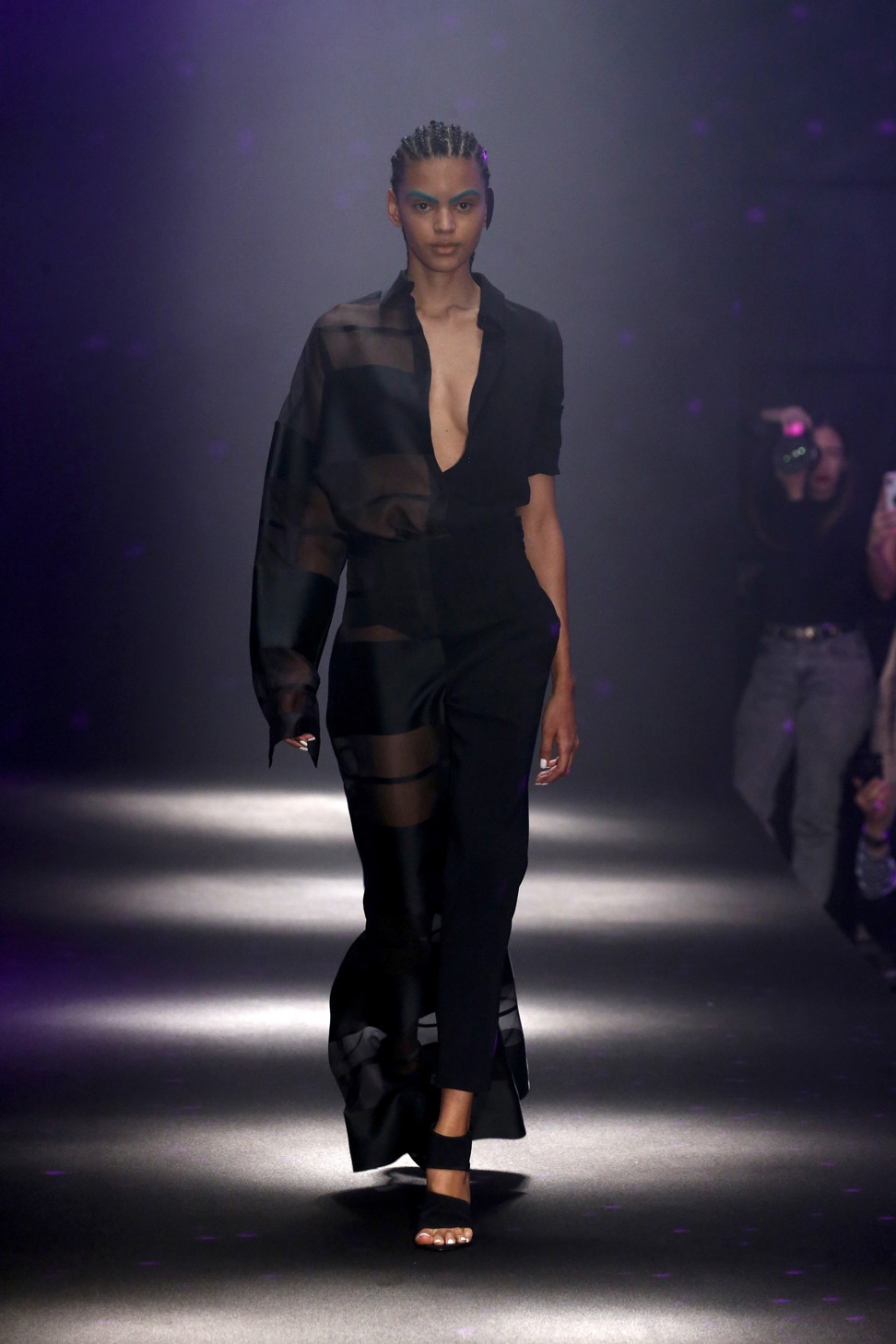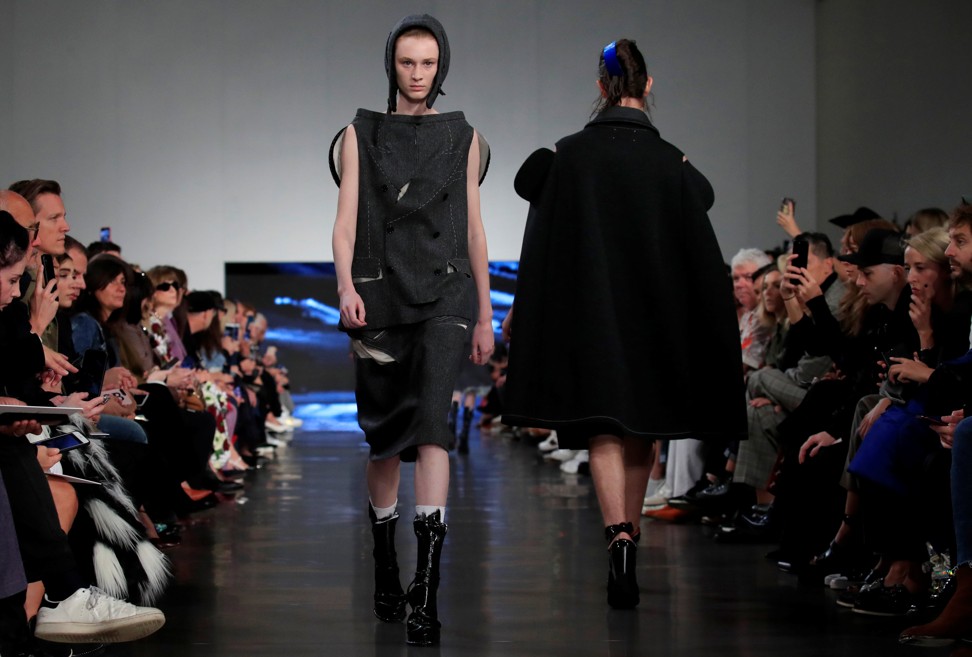 Blink at Valentino, Margiela, Guy Laroche, Givenchy and even Balenciaga and you might have thought yourself at a wake there was so much black, while Rick Owens summoned up the Salem witch-hunts, smoking pyre and all.
Dior – where flowers are never far – was utterly lovely but also determinedly unflashy with subtly subdued colours.
Nicolas Ghesquière takes Louis Vuitton into the space-age at PFW
Even Balmain was uncharacteristically restrained, which is no bad thing.
It was left to Chanel, the king of prints Dries van Noten, Haider Ackermann, Paco Rabanne and India's jester genius Manish Arora to bring some fizz to the party, with the latter outdoing himself with a technicolour collection that burned into memory as well as the retina.
2. Teeny tiny bags
Bags are getting smaller, much smaller. We appear in fact to be entering the era of the micro-bag with young guns Ottolinger and Jacquemus introducing handbags you can hold with one finger.
Karl Lagerfeld may be more than half a century their senior, but he was bang on trend at Chanel. And we were spoilt for choice for them at Louis Vuitton, where they were also attached to belts.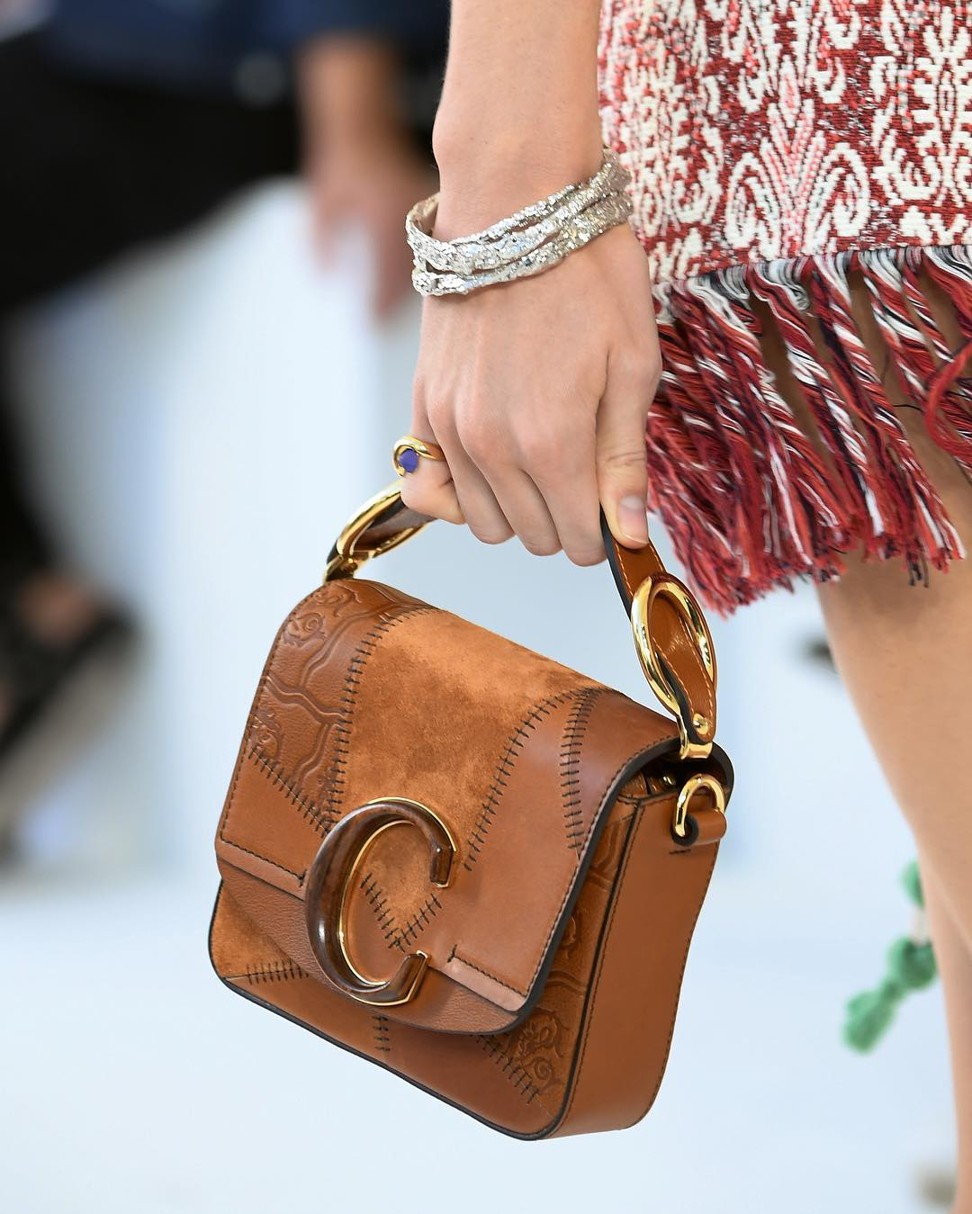 Natacha Ramsay-Levi's new C bag at Chloe isn't teeny tiny, but the biggest thing about it is the golden C she has stamped on it, while Maria Grazia Chiuri's new Dior one is more of a shoulder purse.
Thom Browne takes preppy style to extremes at Paris Fashion Week
Spherical bags were also big, with Chanel introducing its little beach ball bags and Marine Serre's playful little cartoon bombs.
Arora too had a few before taking the biscuit – or in his case the three-tiered cake – with his wedding cake as well as leopard-head bags which came with light-up-in-the-dark laser eyes.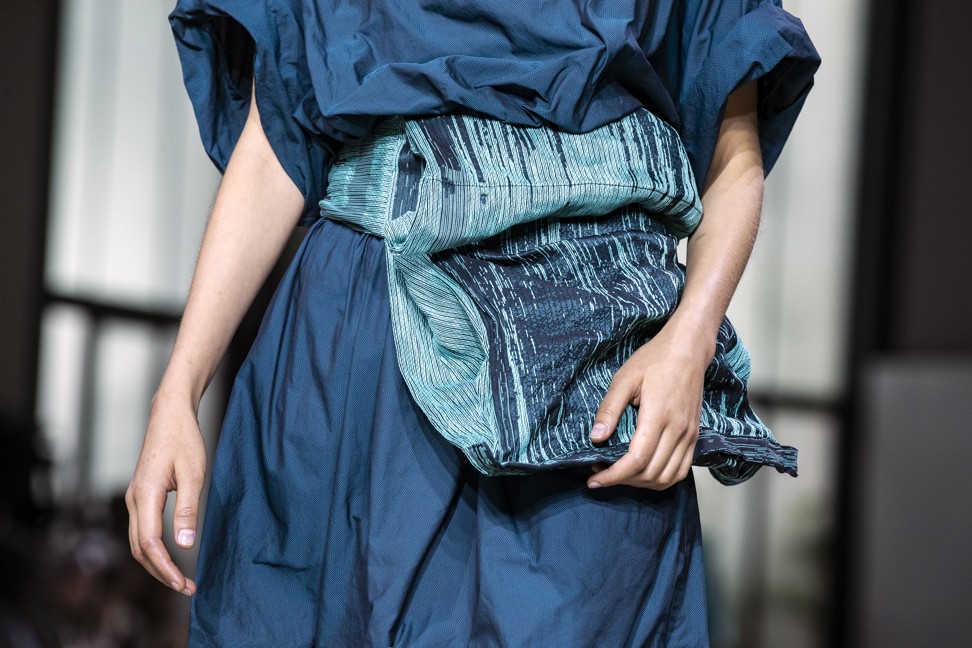 But for pure practical ingenuity, Issey Miyake's new bag hat is hard to beat. Made with shot fabric, it can be folded into a hat and worn in an almost infinite number of ways. Hats off!
3. Tights with sandals
For decades style gurus have preached that the very definition of icky was tights with sandals or open-toed shoes. No more.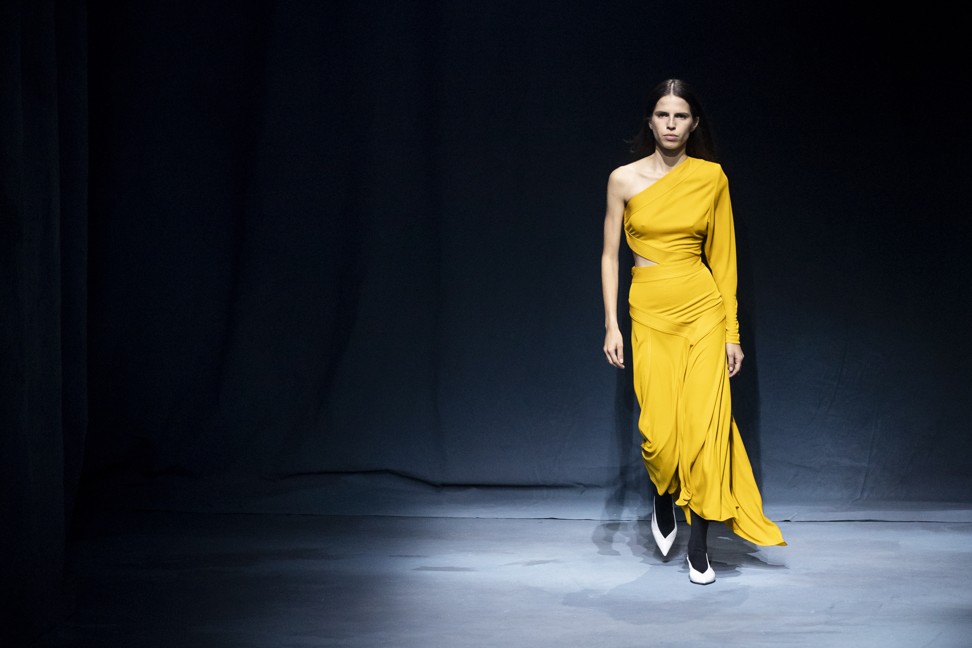 No greater authority than the temple of aristocratic taste that is the house of Givenchy reckons it's OK. It paired thick black tights with sandals and even – brace yourselves – white shoes.
Balenciaga's PFW show reflects Demna Gvasalia's troubled past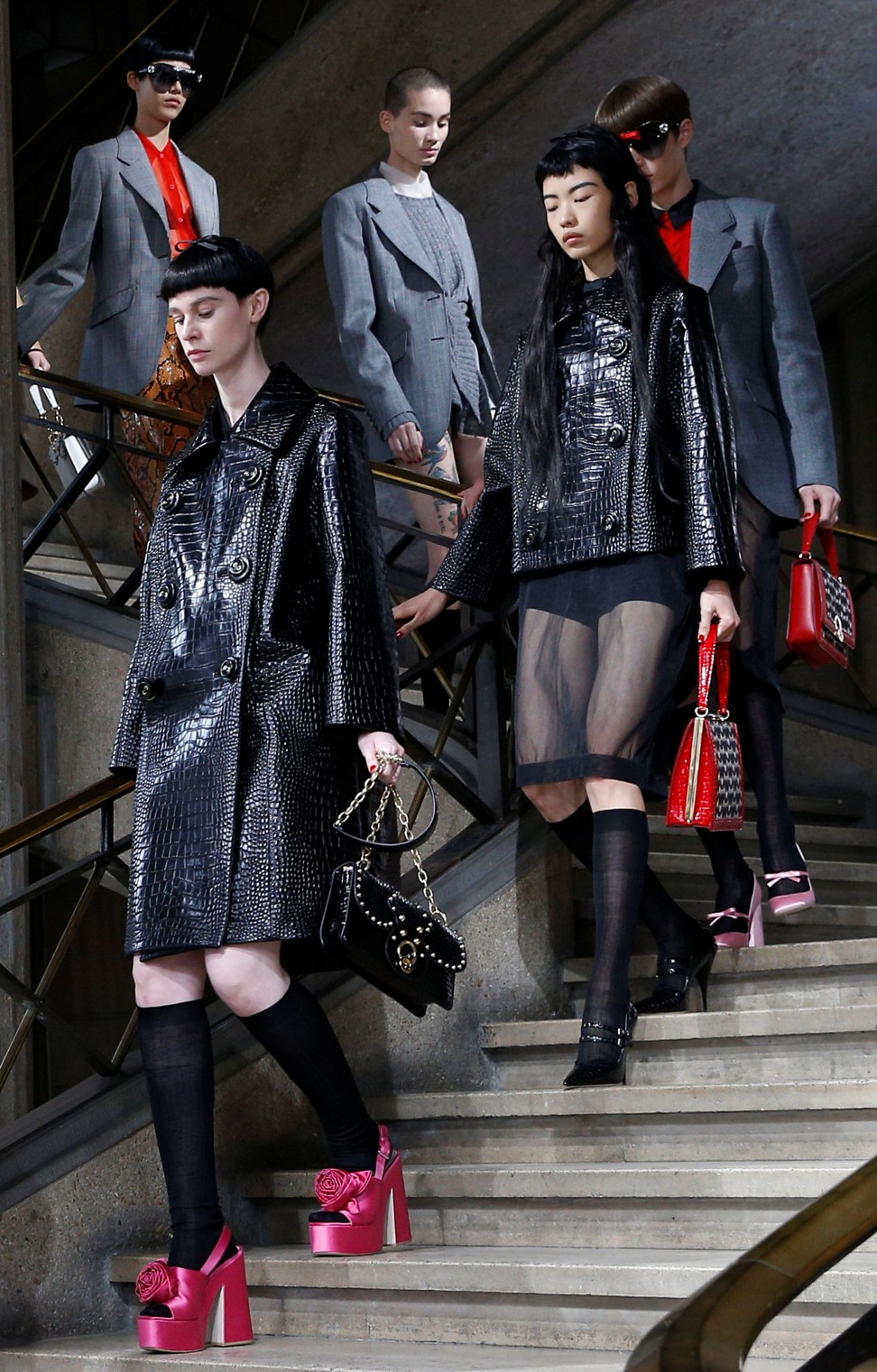 Miu Miu, a pioneer/repeat offender of knee-length tights, teamed them and black tights with pink, silver, brown and purple sandals, some with platform soles straight from the 1970s.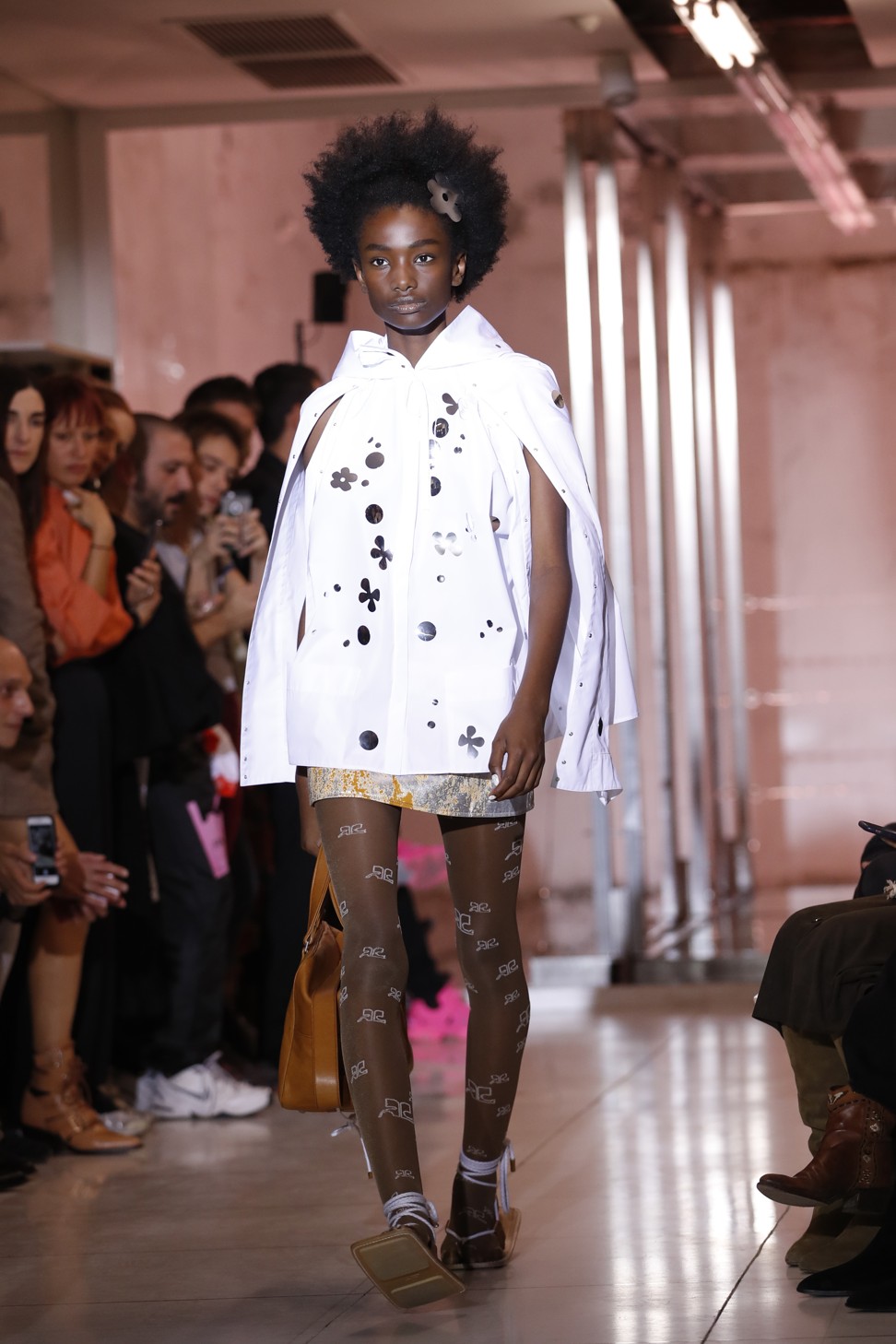 And revived Courreges dared to match skin-tone tights bearing its logo with miniskirts and flat sandals.
Is Hedi Slimane's Celine Paris debut just like 'a second YSL'?
4. Gigantic shades
Summer is all about sunglasses, and next year they will be as big as picture windows.
Dior was first to burst the frame with big boxy skin-tone shades, followed by Gucci's jet black giants inspired by sleeping masks with Loewe's equally massive ones, just a little more modular.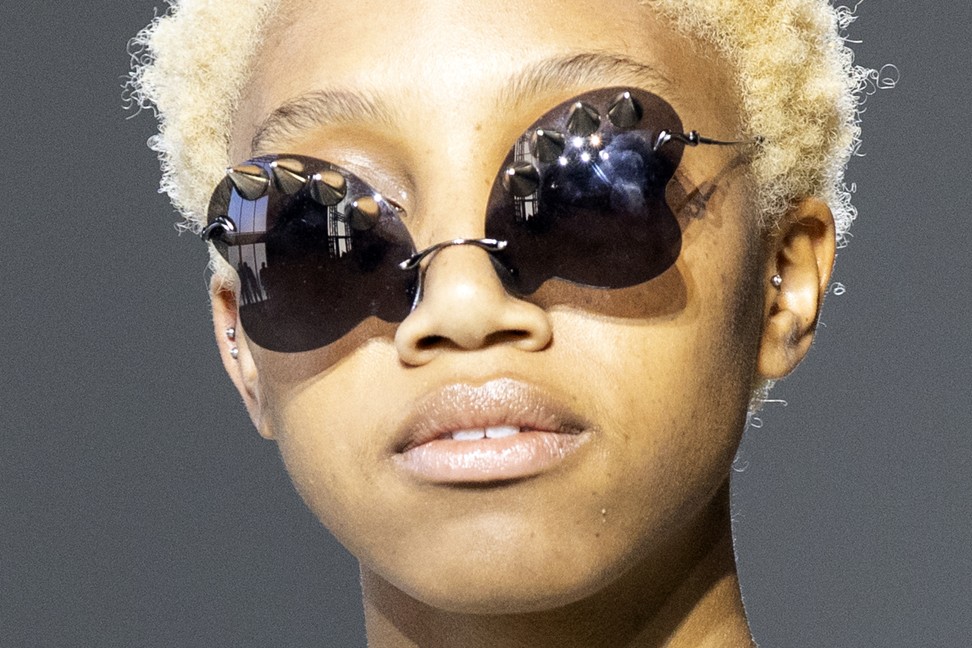 Rick Owens and Paris newcomers Marques' Almeida continued the gigantism with almost identical fighter-pilot visor shades.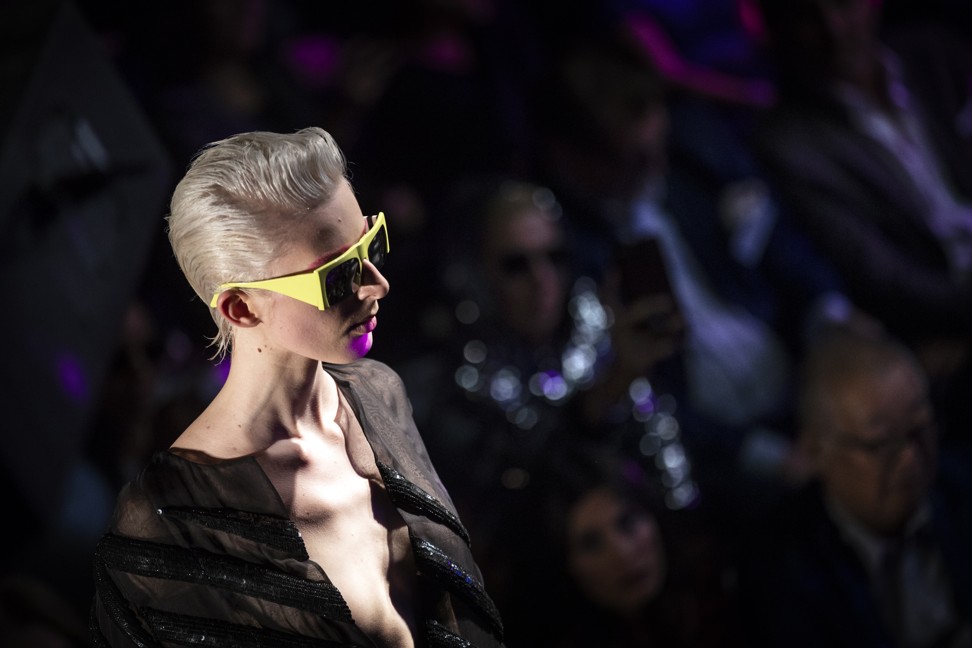 Like its collection, Guy Laroche's were two-tone while Saint Laurent and newbies Each x Other went all hippy dippy with heart- and diamond-shaped frames.
Maison Margiela's bold designs champion gender difference in Paris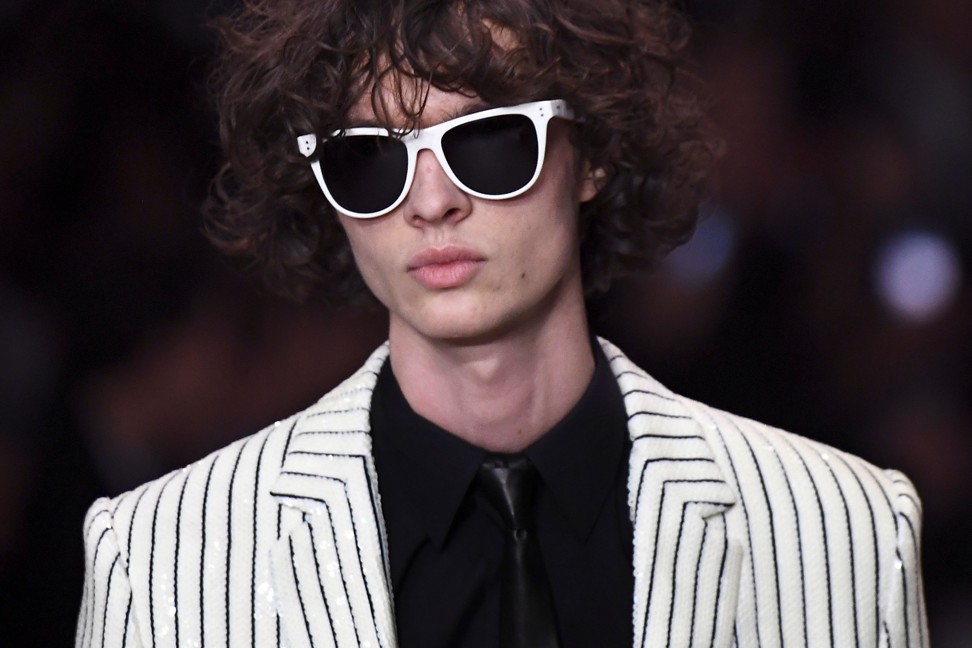 For those who think shades are an unnecessary extravagance, Slimane's Paris by night-themed debut at Celine hammered home the style rule that one should never go out after dark without them.
Want more stories like this? Sign up here. Follow STYLE on Facebook, Instagram and Twitter