You probably know of bike and ride-sharing apps such as Ofo and Grab. But what about websites to rent luxury items?
How do Instagram's Bentley-loving 'Rich Kids of The Internet' spend their fortune?
No more fantasising and working your guts out to live a luxury lifestyle. It's 2018, and there are websites to help you do that.
Now, it's possible to dress like Nick Young – the wealthy Singaporean character played by Henry Golding in the hit romantic comedy-drama, Crazy Rich Asians – even if your bank account looks nothing like his.
Business Insider has compiled a list of apps that can help you become a crazy rich rental Asian without giving away your life savings away.
How to pack and dress like a French woman
Designer watches

Imagine sporting a Rolex watch for as little as S$3.33 (US$2.40) a day.
Over the past 18 months, at least two Singapore-based companies – Acquired Time and Ten Two – have started to offer luxury timepiece rental services.
They provide a range of the most luxurious brands, including Rolex, Audemars Piguet and Omega.
To rent Rolex and Audemars Piguet watches, clients can expect to pay S$275 or S$375 a month on Acquired Time.
For both companies, clients must pay for and commit to monthly subscription-based services.
Membership for these services costs between S$149 and S$179 per month at Ten Two, and S$175 per month and S$375 per month for Acquired Time, depending on watch tiers.
E-commerce clicks with Hong Kong fashion, beauty, lifestyle brands
At the end of every month, clients undergo watch rotations, and a concierge is sent out to meet clients for delivery and collection.
Subscribers return the watch they are renting in exchange for their next desired timepiece. Alternatively, clients can choose to extend the time they have with the existing piece.
Acquired Time also offers a "ladies line", where clients can choose from designer brands such as Chanel and Cartier.
A third company, Specter One, is set to launch soon.
Branded bags

Unlike watch rental services, there is no need to commit to any subscription services when it comes to bag rentals. Pick a bag you like, select your desired duration and wait for a call to schedule collection.
Bag rental companies include That Bag I Want, Bag Borrow or Steal, and Luxe for Lease.
Clients can rent by the week or month.
Luxe for Lease specialises in offering Chanel bags, at rates starting at S$79 per week or S$149 per month. The other companies offer a wider selection of brands including Balenciaga, Coach and Prada.
In fact, Michael Kors bags can be rented from Bag Borrow or Steal at prices as low as S$30 a month.
Luxury cars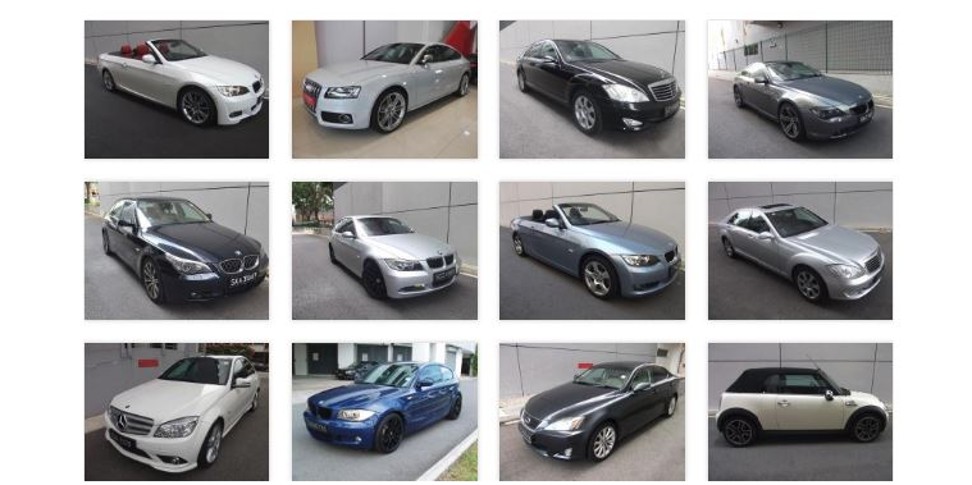 To many Singaporeans, owning an expensive car is one of the most telling symbols of wealth.
Ace Drive, Ultimate Drive and Sixt are luxury car rentals services in Singapore which offer rental luxury cars – such as Audi, BMW, Ferrari, Maserati, Lexus, Ford Mustang and Mercedes-Benz.
Limousines are also on offer.
Clients are given the options to drive for time periods as short as a few minutes to as long as several years.
You can rent a Ferrari California for 15 minutes in Singapore and drive through Bayfront Avenue, Esplanade Drive, City Hall and Raffles Boulevard
With Ultimate Drive, you can rent a Ferrari California for 15 minutes and drive through Bayfront Avenue, Esplanade Drive, City Hall and Raffles Boulevard. Alternatively, you can choose to be driven. For that, it costs S$387, and prices increase according to the duration of rent.
Through Ace Drive's Fractional Car Leasing, you can also zoom around in a Porsche Boxster 2.7 Tiptronic Convertible for just S$338 a day.
In January this year, The Straits Times reported that Audi launched a car rental service in Singapore called Audi On Demand.
There are 10 models of cars available, and rates start from S$76 for a four-hour slot with the Audi A3.
'Crazy Rich Asians' to open in China: a thumbs-up to luxury?
Designer clothes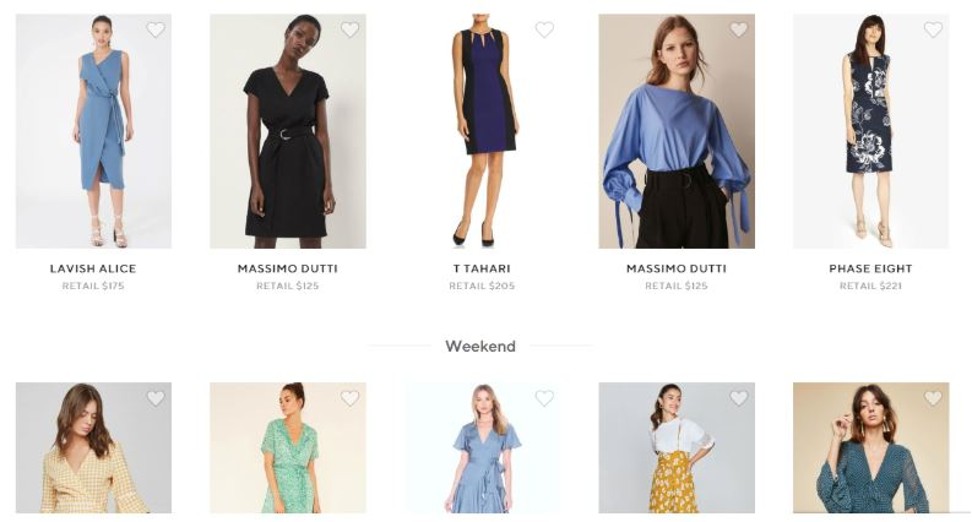 Lastly, you can't be a crazy rich Asian without completing the look from head to toe.
Fashion rental services such as Style Theory, Covetella, Style Lease, Rent A Dress and Runway Rent offer an unlimited wardrobe of high-end clothing that you can rent for an affordable price.
In the United States, companies such as Rent The Runway popularised clothes rental. In 2016, it earned US$100 million in revenue.
At just S$99 for your first month, you can rent three designer items at a time from Style Theory. Rent A Dress offers four-day rental fees of slightly more than S$100 for party dresses sold at retail prices of about S$1,000.
Similarly, you can rent dresses and skirts from Covetella for about S$200 for four days.
7 things you didn't know about 'Crazy Rich Asians' actress Victoria Loke
These companies offer well-known brands such as Finders Keepers, Alex Perry, Elizabeth & James and many more.
It's not a problem if you can't bear to return your items. Some of these companies offer unlimited rentals, so you can keep them as long as you want to. Some of them provide free delivery and dry cleaning as well.
The items will be delivered to and collected from your doorstep when it is time for you to return them.
Want more stories like this? Sign up here. Follow STYLE on Facebook, Instagram and Twitter
This article originally appeared on Business Insider .