Bradley Cooper's directorial debut, A star Is Born, has been lauded by movie-goers. The film also marks musician Lady Gaga's first foray into movies.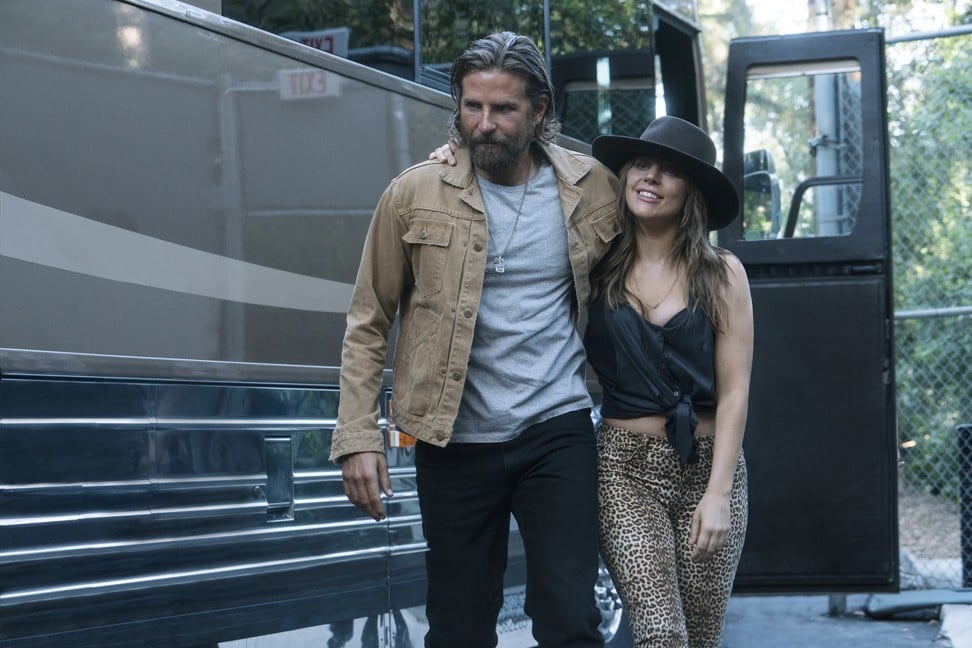 Cooper, who plays Gaga's bole and husband, nailed a savage rock-star look, whose wardrobe is worthy scrutinising. Gaga is destined to steal the thunder, on and off screen. Although some have frowned on her acting skills, her gifted music-making and her courage to be herself in front of the camera has won her loyal fans.
How Lady Gaga spends her US$275 million fortune
The musician is widely known for her avant-garde fashion choices. Documenting her style could lead to a portfolio of the most edgy designs, from the Alexander McQueen Armadillo boots to the notorious meat dress.
We take a look at the style chameleon's most Gaga moments and how the fashion star was born.
Style unicorn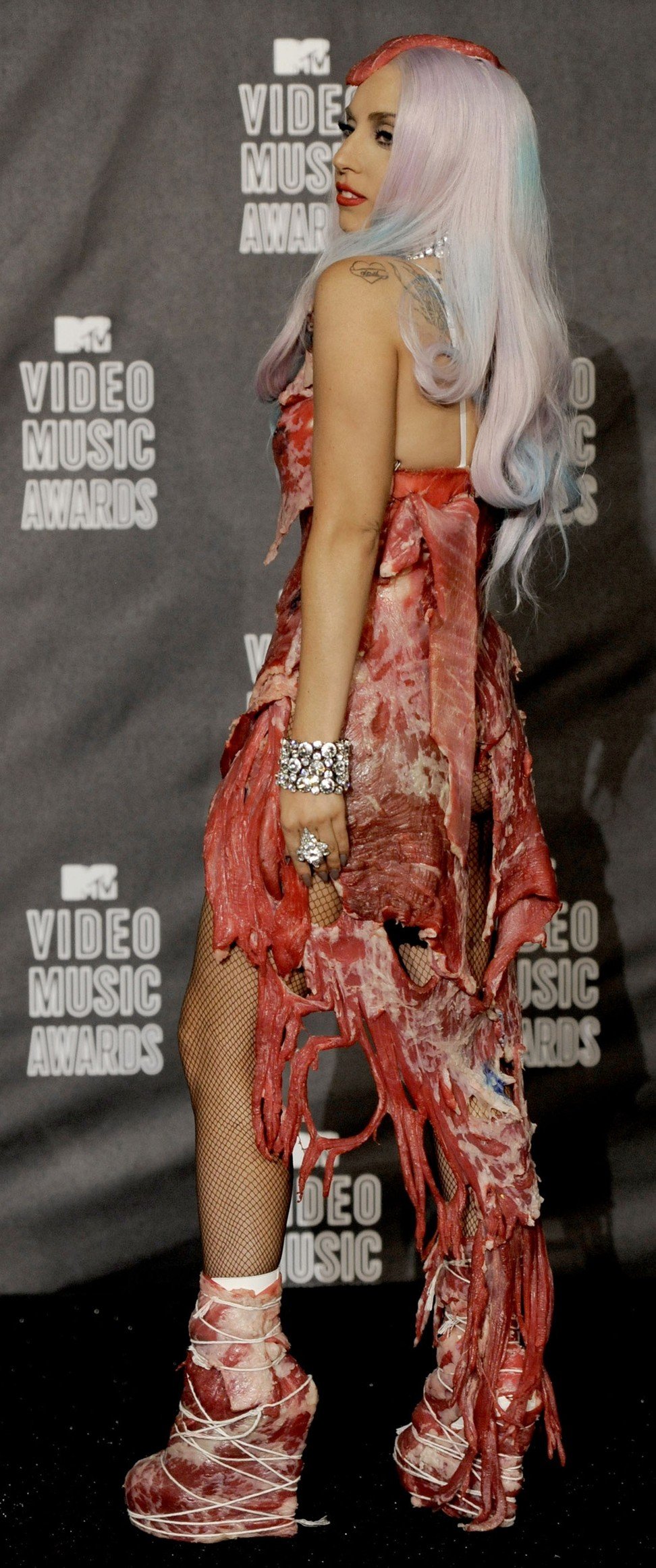 In 2010, Lady Gaga donned a jaw-dropping dress and shoes made of raw beef to the MTV Video Music Awards (VMAs), where she won eight awards. Designed by Franc Fernandez, the outfit is the most memorable and, possibly, the smelliest garment in VMAs' history.
Rad Romance? Lady Gaga and Tudor begin a beautiful relationship
In 2009, Gaga staged her death performing Paparazzi at the VMAs. She dramatised the show in a white ensemble comprising a theatrical top and white underwear, paired with rainbow-coloured hair and knee-high boots, and splashed with a blood-like fluid.
At the 2010 Grammy Awards held at the Staples Center in Los Angeles where Gaga was nominated for five awards, the then 23-year-old singer opted for a futuristic dress featuring a solar system theme, under which her lingerie is exposed. The gown is tailor-made by Giorgio Armani Privé.
Queen of McQueen
The singer sported six outfits at the 2009 MTV VMAs, including a striking Alexander McQueen blood-red lace dress paired with a matching mask which covered her entire face. After accepting the Best New Artist award from rapper Eminem, she removed the mask during her speech on "thanking God and gays".
Lady Gaga was born to dance in bespoke Giuseppe Zanotti booties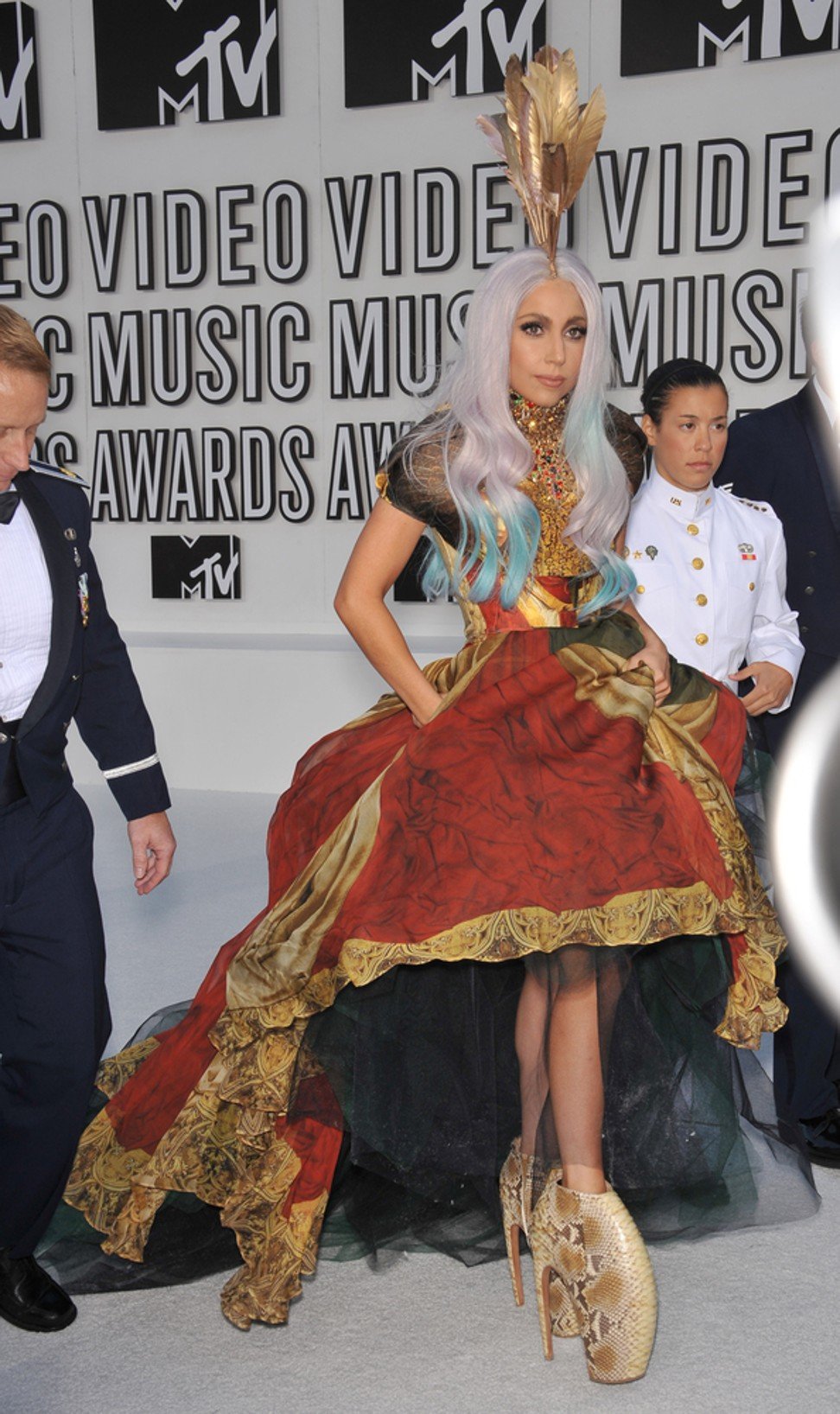 Striding to the red carpet of the 2010 MTV awards, Lady Gaga wore a voluminous costume gown by Alexander McQueen matched with a pair of the designer's 12-inch Armadillo shoes. As the British designer's long-term confidant, the outfit is a tribute to McQueen who committed suicide in the beginning of the year.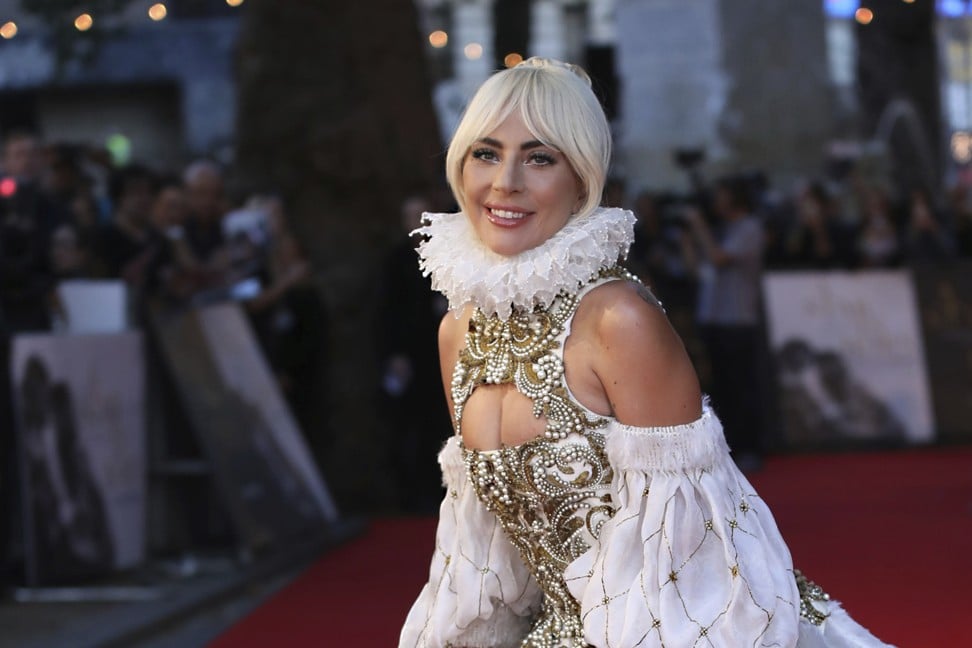 This September, Gaga showed up at the premiere of her film, A Star Is Born, in London in an Alexander McQueen gown. The Elizabethan-inspired dress is a vintage piece from the brand's autumn 2013 collection.
Lady Gaga makes history at Coachella
Bowie homage
At the 2016 Grammys, Gaga paid homage to another style icon, David Bowie, with a jumpsuit by Marc Jacobs. The outfit features oversized shoulders and a crotch-high split. She dyed her hair in iconic Bowie orange and wore bolt blue eyeshadow. She also brought to stage a digitally evolving make-up look realised by Intel, in reminiscence of the music legend's cover look on the "Aladdin Sane" album.
Elegant star
While the singer performed at the 2016 Victoria's Secret fashion show in Paris, she chose an elegant one piece by Barcelona-based rebellious bridal label, Yolancris.
Tiffany goes Gaga for Super Bowl ad as CEO resigns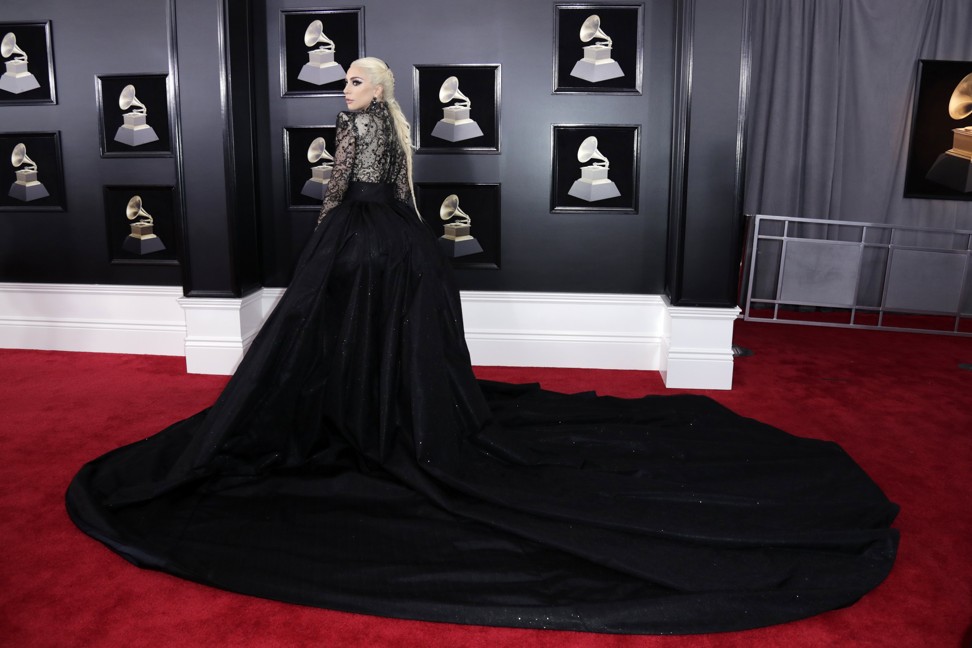 Earlier this year, Lady Gaga sported a black Armani Privé lace train-length ball gown and a Victorian hairstyle to the red carpet of the 60th Grammy Awards in New York.
Want more stories like this? Sign up here. Follow STYLE on Facebook, Instagram and Twitter