The J'adore fragrance, originally created in 1999, still triumphs in the new millennia with its golden flora and mesmerising amphora bottle. J'adore Absolu is the latest offering from Dior's J'adore fragrance line.
The marriage of Grasse jasmine with sambac jasmine in J'adore Absolu adds a tenacious freshness to the original accord of rose and magnolia. The Absolutes, or pure floral concentrates, create an intense perfume that would be impossible to produce synthetically.
"I wanted the full intensity of jasmine to shine through. It is animal, fruity and brimming with sunshine," says François Demachy, Dior's perfumer-creator since 2006.
Demachy grew up in the French town of Grasse, the international capital of perfumery. The district has an optimal microclimate for flower growing.
And it is in Grasse that J'adore Absolu has sourced one of its most fascinating floral Absolutes, the Grasse jasmine. Although it lives humbly as a little white flower, Demachy calls it "the queen of Grasse" for its floral richness and fruity nuances.
One-minute bio: Christian Dior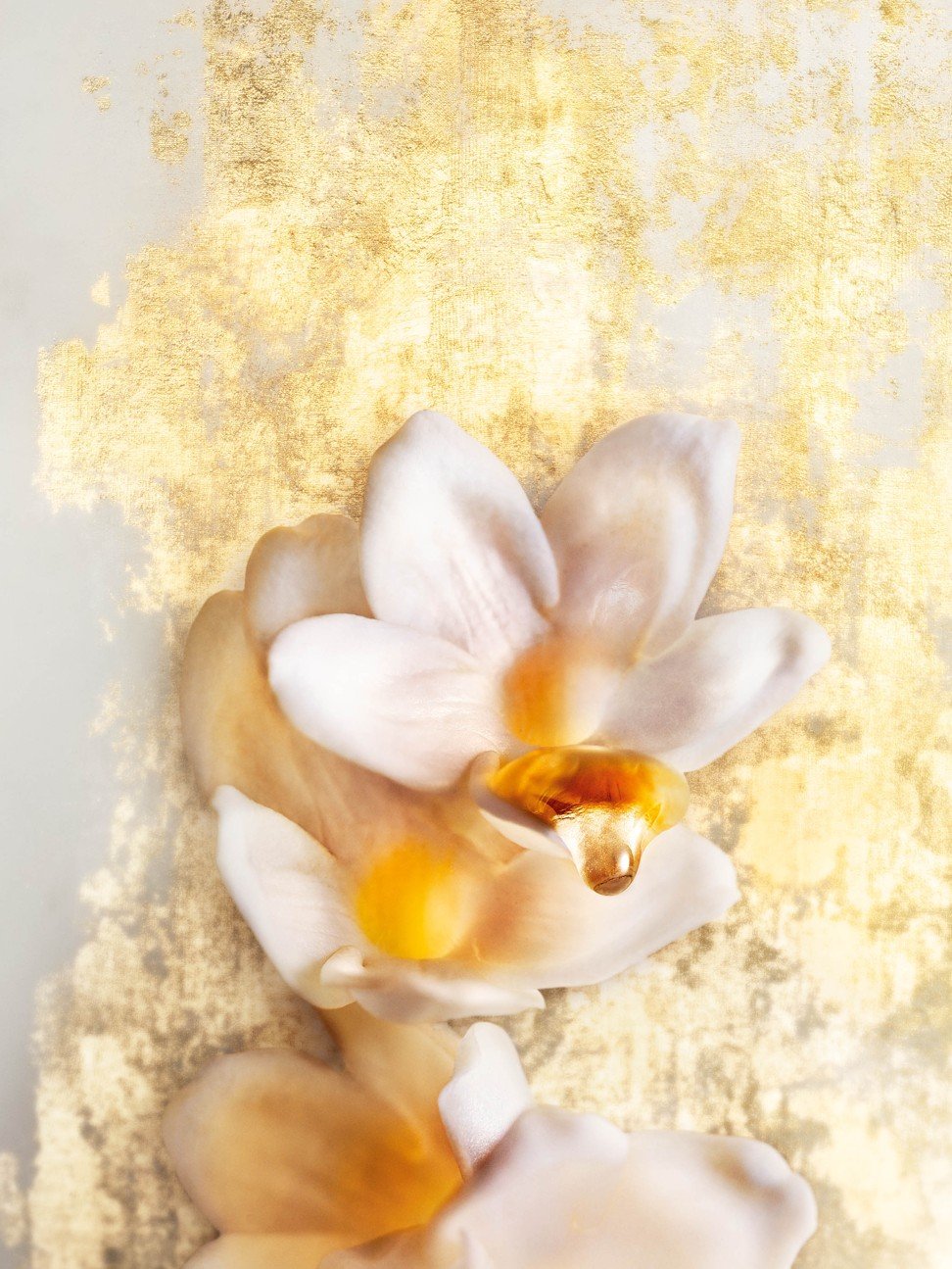 Grasse jasmine, like all Absolutes, requires precision handling in its extraction. As Demachy says, "In the morning, the jasmine has sharper, almost blackcurrant notes. When it is picked, it gives its all ... In the damp, cooler evening air, when it opens once again, it provides extraordinary sensations." He adds that once the harvest is over, the jasmine keeps growing and becomes even more sensual, releasing fruit apricot notes.
Another development from the original J'adore is the addition of the nectar-like oranger, or orange blossom. When the oranger is paired with the honeyed notes of rose, the result is a sweet, balmy resonance on the nose.
It's a woman's world for Dior's Maria Grazia Chiuri
Actress Charlize Theron continues to be the face of the J'adore fragrance line. The J'adore Absolu film, directed by Romain Gavras, features Theron and a diverse ensemble of women in a luxurious Turkish bath. The women convey sublime beauty and feminine power, even as they lounge by the golden pool. Indeed, this is no girl squad; this is a goddess squad – in Dior.
The emblematic shape of the J'adore fragrance has also evolved – ever so slightly – with sophisticated dynamism. There is now a seductive curve in the bottle's gold necklace, mimicking the sensuality of a liberated woman.
J'adore Absolu is now available at all Dior beauty boutiques and beauty counters (priced at around US$143 for 50ml and US$173 for 75ml).
Want more stories like this? Sign up here. Follow STYLE on Facebook, Instagram and Twitter