This article was originally written by Yiling Pan and was published on Jing Daily.
Calling Tencent Holdings a "video game giant" in China could soon be a thing of the past.
The internet company has embarked on a transformation and diversification of its business model following the government's crackdown on the video gaming sector last year.
Since then, Tencent's reliance on luxury brands to drive growth has reached a new level – as has the stiff competition it faces to dominate that sector.
Deep-diving into luxury retailing
In the third-quarter earnings posted by Tencent earlier this month, there were clear signs the company is heading toward becoming an online advertising powerhouse.
Its revenues derived from its "social and others advertising" business, which specifically refers to adverts placed on its social messaging platform WeChat, grew a staggering 61 per cent from the previous year.
Overall, revenues of its online advertising business jumped 47 per cent to US$2.34 billion.
Burberry launches two red bags in its first WeChat mini-program
Luxury brands account for a significant portion of this advertising growth.
Though no specific revenue figures were released, nearly 90 per cent of companies placing adverts on WeChat over the past year marked their business as "luxury", said Tencent.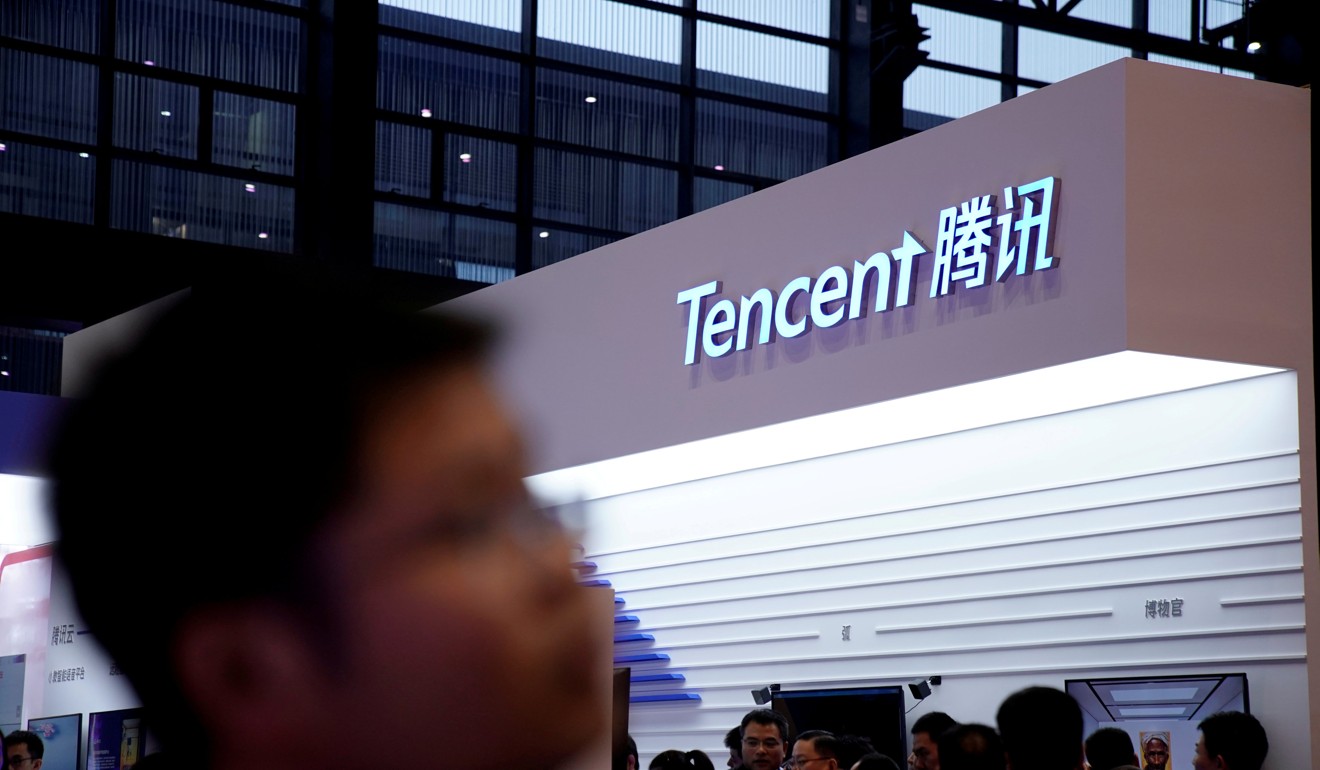 Tencent is not alone in betting on the Chinese appetite for luxury, as its major rival, Alibaba Group (which owns the South China Morning Post), has also ramped up its efforts to lure brands to sell on its platform, including setting up an exclusive online platform called "Luxury Pavilion".

Alibaba's platform has hosted a list of high-profile players like Loewe, Valentino and Tiffany.
But Tencent has the WeChat edge. These days, any luxury brand with an operation in China owns an official WeChat account, either subscription or service, or sometimes both.
Players with big advertising budgets such as Christian Dior, Tiffany, Cartier, Gucci and Louis Vuitton often utilise moments adverts, mini-programs and WeChat Pay during key Chinese holiday periods to provide a complete online retailing experience for shoppers.
Some luxury brands are also among early supporters of WeChat's new features. The French label Christian Dior, for instance, was the first luxury brand to sell on WeChat back in 2016 – a practice now widely adopted by the luxury industry.
Recently, Dior again became the first to sell via WeChat mini-program livestreaming, an area that the company plans to nurture and monetise.
China's 'Spicy Mums': the WeChat, luxury-spending powerhouses
Extending overseas
Tencent, spending to gain market share, has increasingly extended its advertising service to luxury brands that hope to capture affluent Chinese travellers.
In the United States, for example, it set up a subsidiary group called Tencent's International Business Group last year.
American affordable luxury label Michael Kors is a key client.
Before the Golden Week peak travel period in October, it collaborated with the group to come up with an online advertising plan, which led to a 935 per cent higher return on advertising spend than the industry average and a 330 per cent higher engagement rate than the industry standard, according to Tencent.
"[Our service] includes helping brands better engage with Chinese travellers by leveraging our unique solution set, which targets the consumer throughout the entire decision journey," said Poshu Yeung, vice-president of Tencent's International Business Group.
Other luxury clients now include Yves Saint Laurent, Dolce & Gabbana, Mulberry, and Coach.
Love inspires Diane von Furstenberg's Claridge's Christmas tree
Moving forward
Tencent's move into the online advertising business coincides with the expansive development of China's luxury industry from 2015 to now.
Nonetheless, whether its development can maintain the current momentum remains to be seen.
In a research note published on November 14, Morgan Stanley projected Tencent's online advertising revenue could account for 20 per cent of total revenue in 2020 and maintain an upbeat 39 per cent per annum growth rate between 2017 and 2020.
In 2014, only 11 per cent of Tencent's total revenue came from advertising.
The same report warned, however, that a "macro slowdown in China that affects advertising budgets" could hurt Tencent's online advertising growth.
Want more stories like this? Sign up here. Follow STYLE on Facebook, Instagram and Twitter