Following in the footsteps of their autumn/winter collection, the Fendi Resort 2019 lookbook gives us the professional woman warrior, with soft touches and futuristic flair.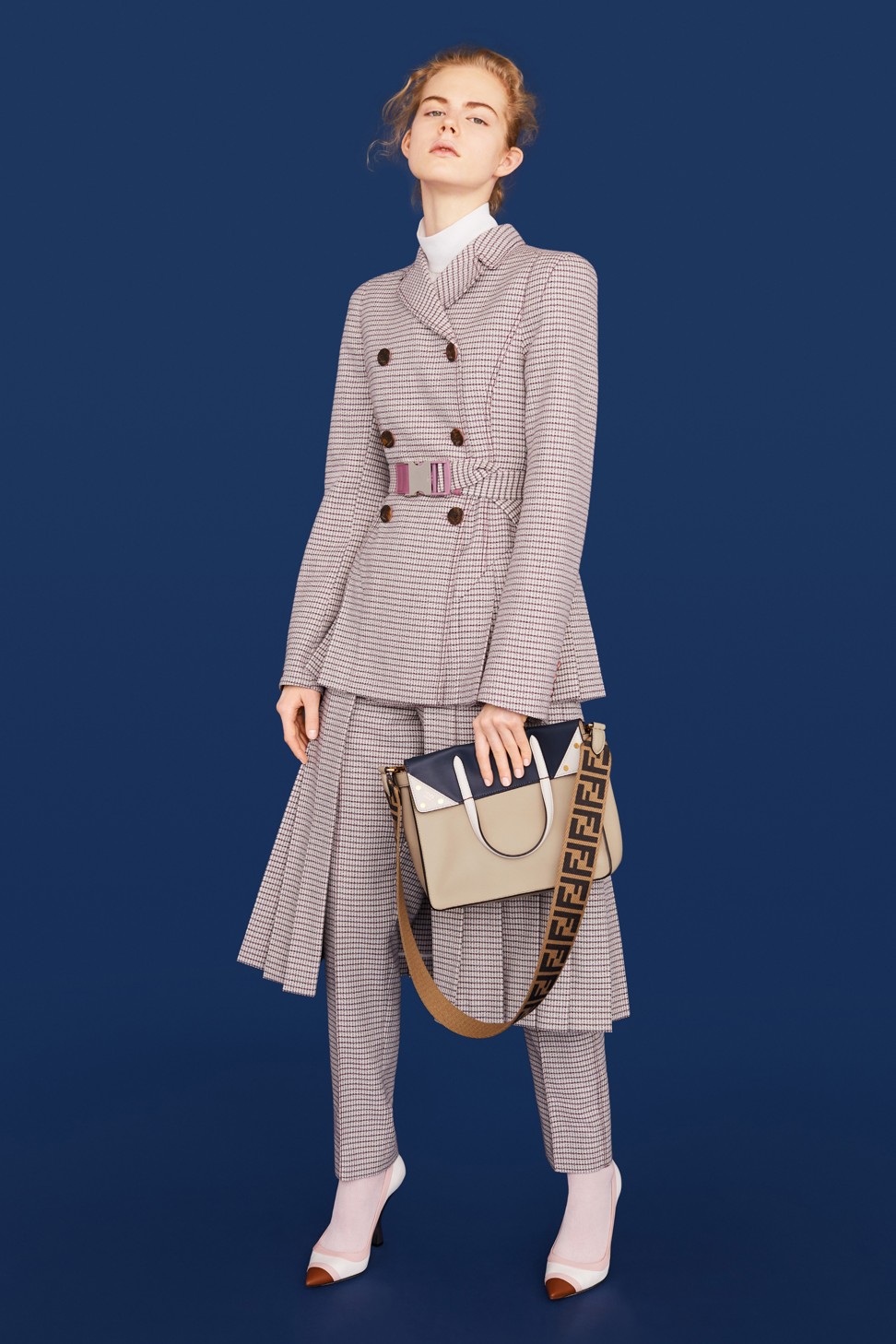 Fendi creates a new silhouette with a pleated skirt and cigarette trouser combination. Even with the office tie-inspired graphic prints that dominated many of the Resort 2019 ensembles, the result is oddly eclectic.
A matching double-breasted blazer with a nipped waist finishes the look, and the metal buckle over the top brings the ensemble into the realm of fresh metropolitan futurism.
Fendi celebrates 'Fendi Mania' collection with Jolin Tsai
Perhaps our favourite piece is the new Fendi Flip bag, which also debuts in this collection. With the supple edges of a tote and the frame of a messenger, the bag is a casual yet practical addition to an urban collection. The Fendi FF monogram on the shoulder strap balances well with the block colours on calfskin and, in some variations, suede. Gold hardware keeps it polished.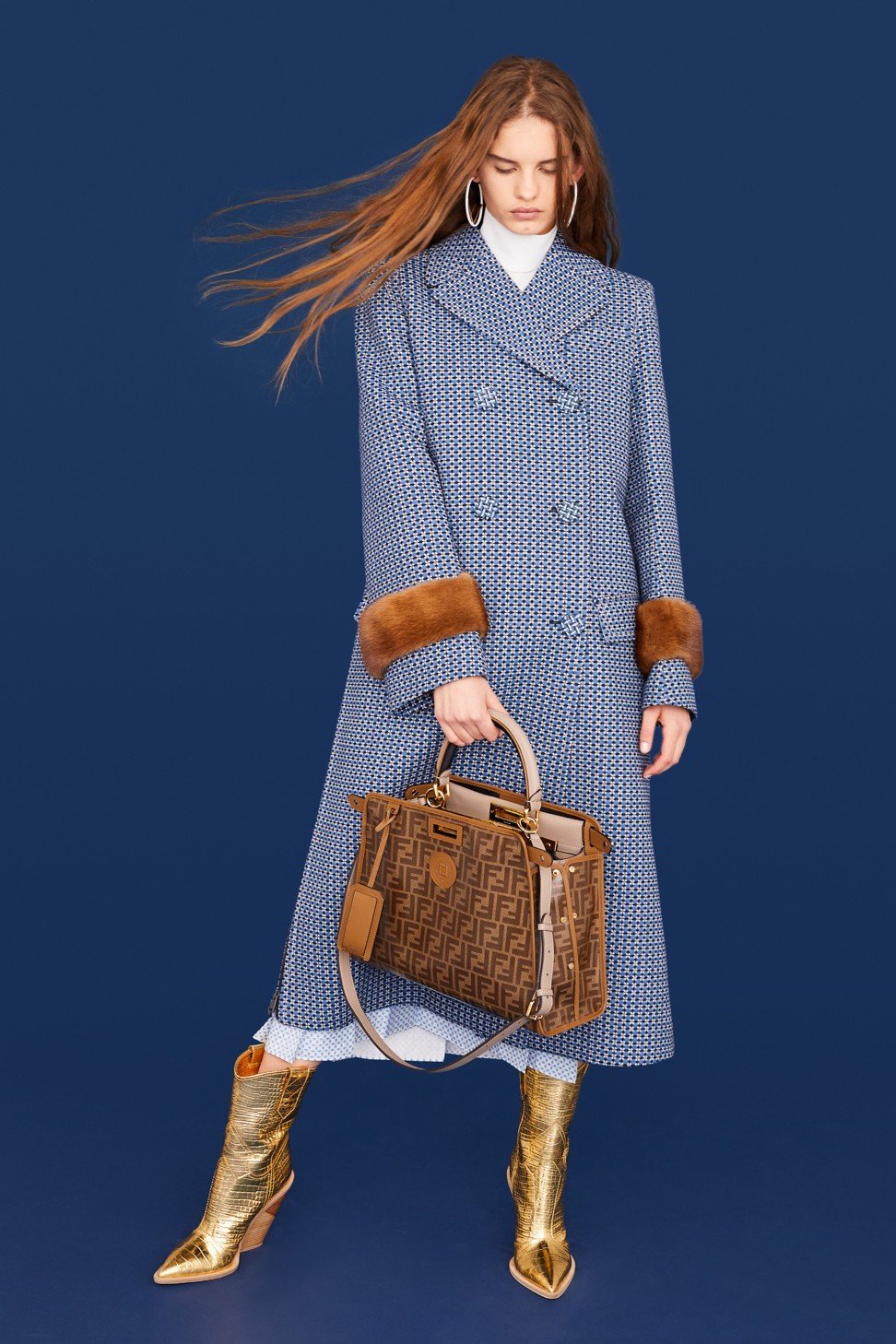 The Defender cover (HKD6,400, US$819.17) for the Peekaboo handbag epitomises the Resort theme this year: functionality and style for the practical, punchy Fendi girl. The FF logo cover protects your Peekaboo from the drizzle — fantastic if you're trudging out to work during a red rainstorm warning and want to keep your belongings Fendi fresh.
Double-breasted trench coats are given a touch of seventies glamour with fur detailing, and the circular F is Fendi logo on a pair of wide multicoloured hoop earrings (HKD4,700) give off retro vibes that have reached a modern current.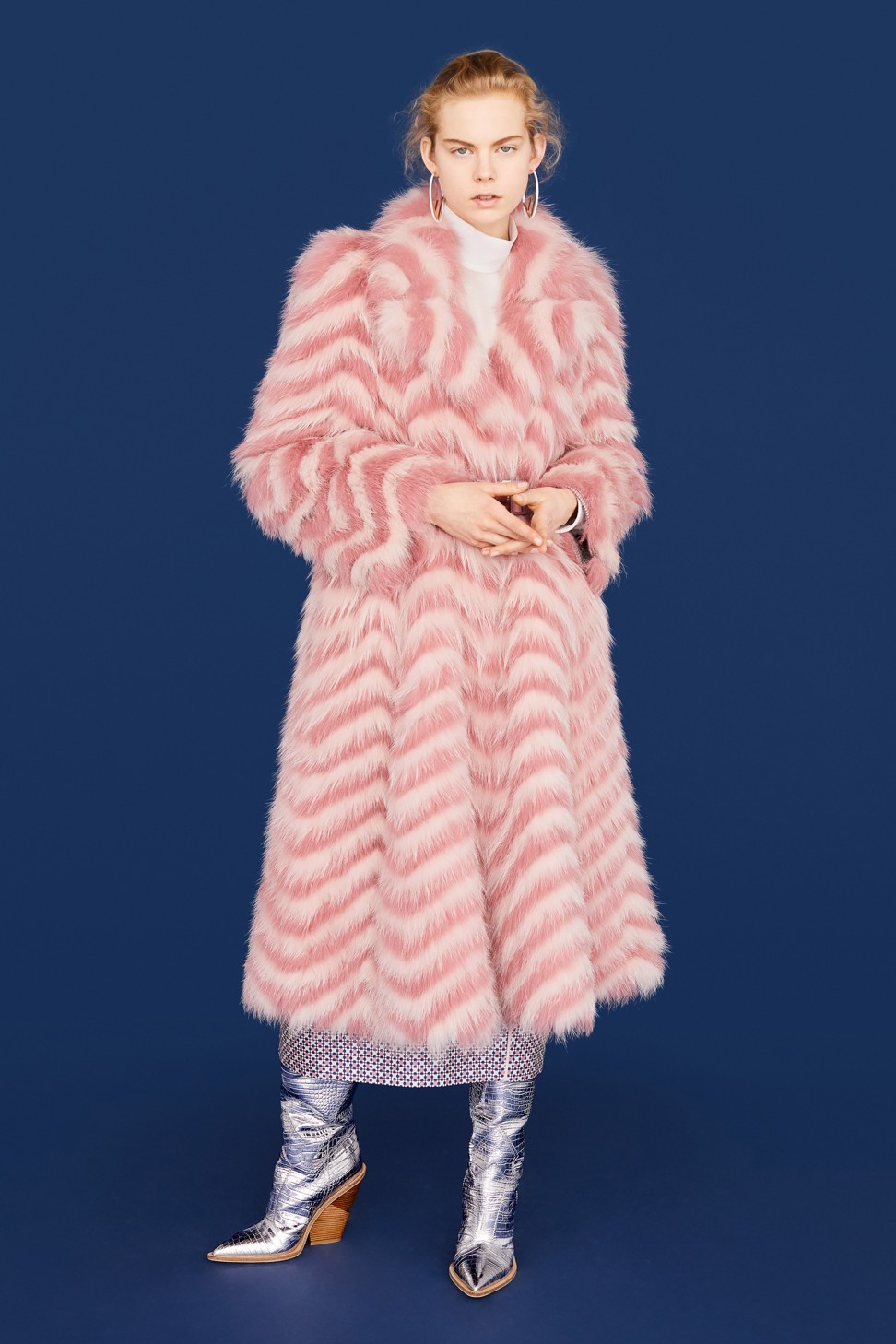 Fur gets even more audacious with a baby pink mink coat. The cross between soft colours and intrepid design is a ever present in the collection. Pastel floral appliqués and delicate cut-outs are sprinkled adeptly on soft tailoring.
Behind the scenes at fashion ateliers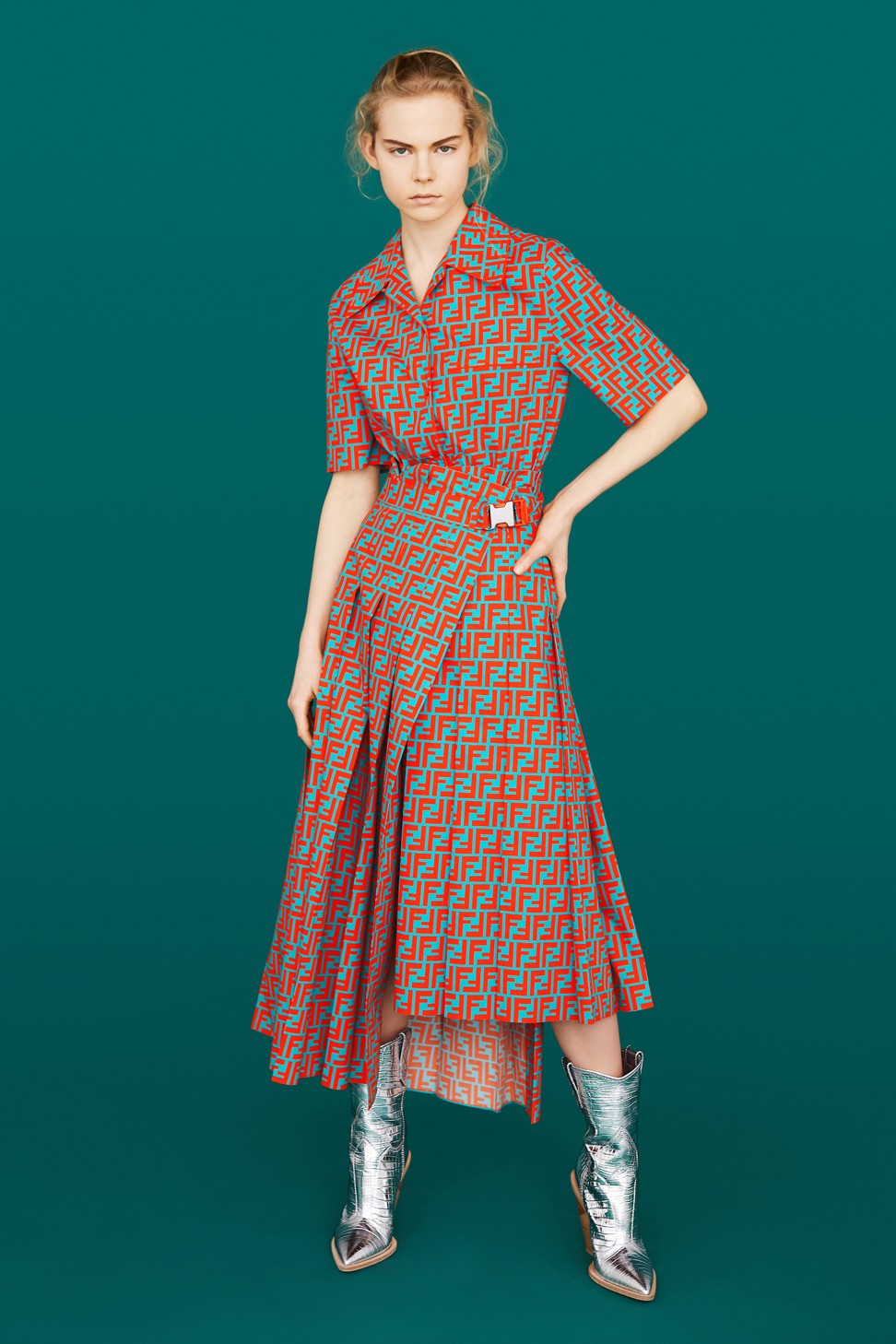 The FF logo pattern is worked into a number of pieces, including a tangy orange and mint combination. The neckline and sleeve length is precise and modest yet unencumbered, while the kilt-like side closure gives a flourish of nonchalance. We're brought further into the utopian future with the metallics; the buckle belt cinched at the waist and those iconic space cowboy boots.
The signature Fendi cowboy boots, Cultwalk, have been given a metallic facelift with silver and gold crocodile-printed leather.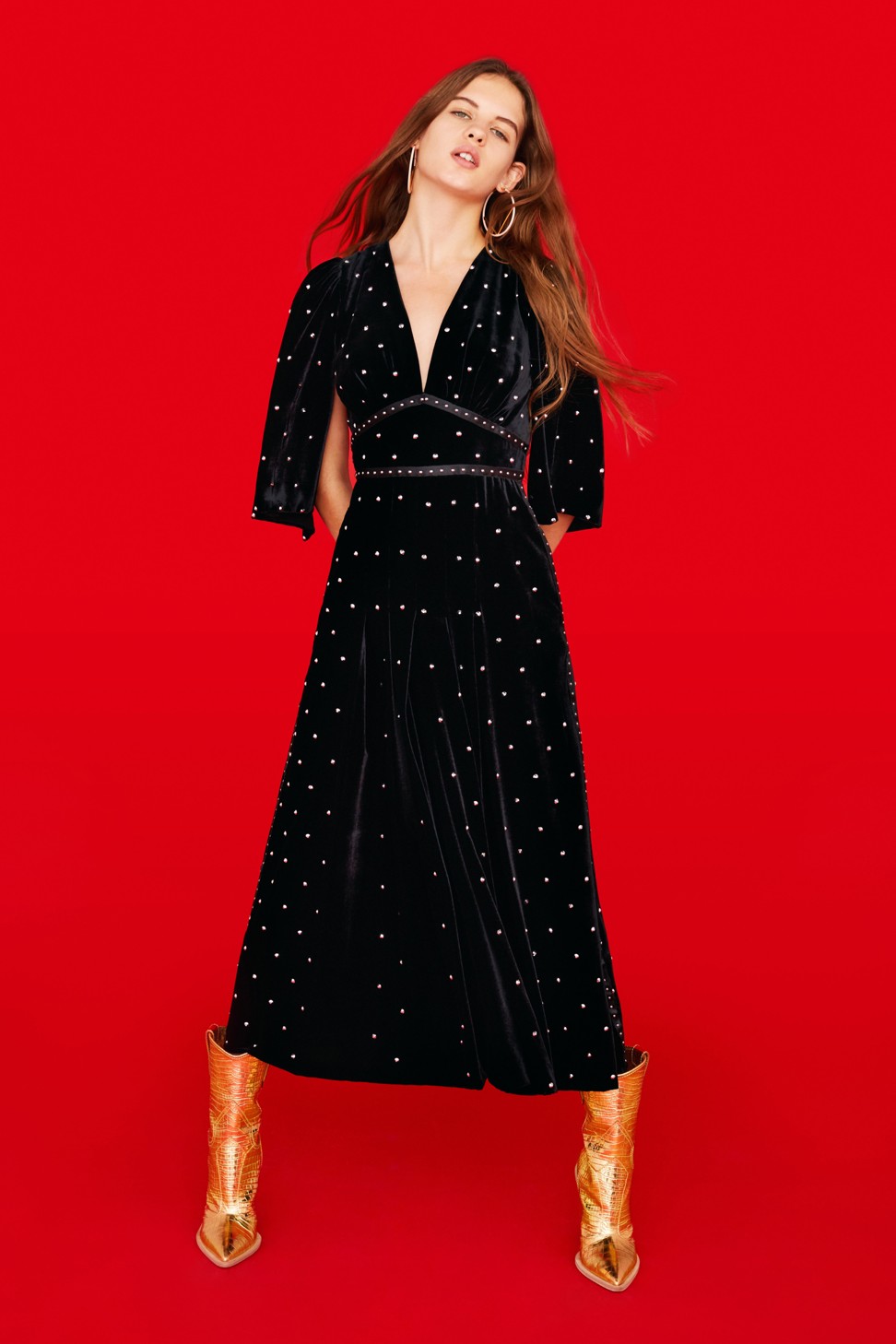 Evening wear hits a darker, sultrier note. Think black velvet studded with sparkling crystal, sheer tulle inserts and demure tea dresses.
Karl Lagerfeld's Fendi creations honour stylish 'urban jungle' women at Milan Fashion Week
This Fendi collection proclaims: it's 2019. Why can't a woman have it all?
Photographer: Erik Madighan Heck
Models: Ansolet Rossouw, Jolie Alien, Elibeidy Dani
Stylist: Charlotte Stockdale
Location: Rome
Want more stories like this? Sign up here. Follow STYLE on Facebook, Instagram and Twitter