It's obvious that Hong Kong loves junk trips and general sea-focused leisure.
Whether it's sitting on your private yacht, popping a bottle of champagne by the coast or trekking out to the fishing village of Tai O, there is no way to neglect our island predilections.
The family of Fred Samuel, founder of Fred Paris jewellery, shared this affinity for the sea.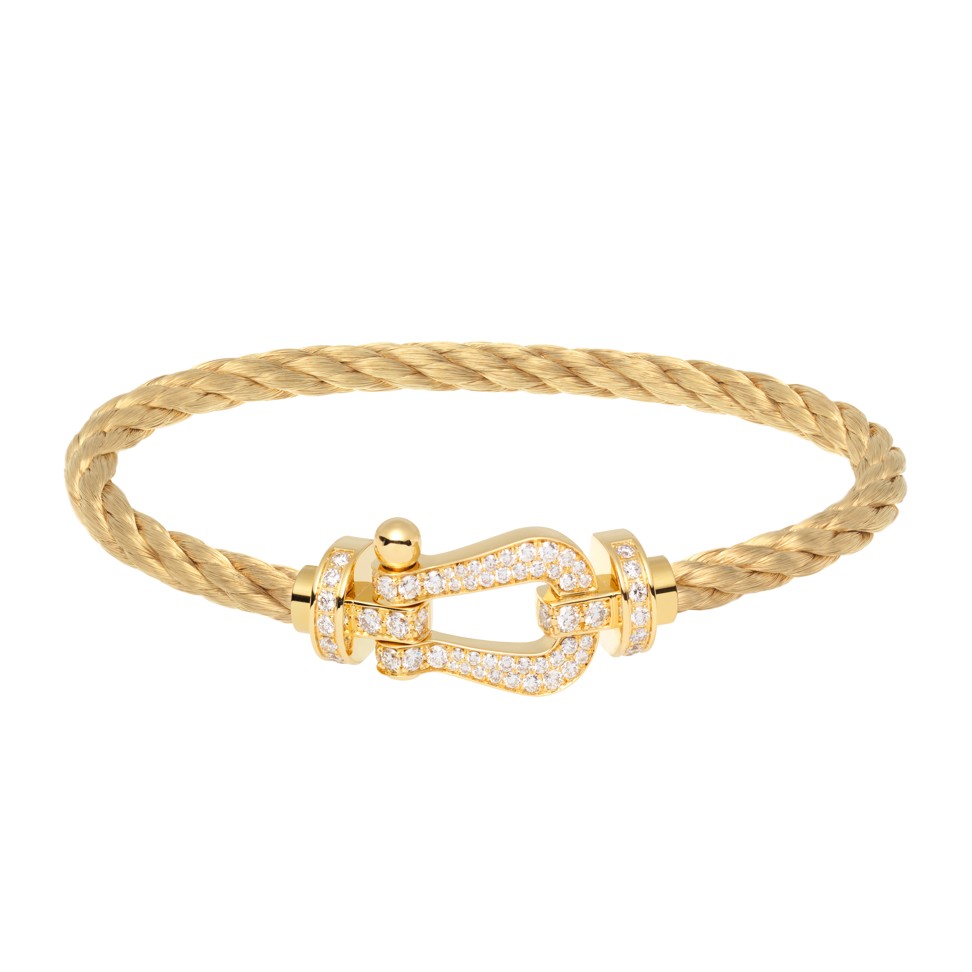 In 1966, Samuel's eldest son twisted yacht ropes together and added a gold buckle clasp to form a romantic makeshift bracelet for his wife.
STYLE Edit: Fred Paris, jeweller to Grace Kelly, marks 80 years with 8°0 and Baie des Anges creations
The foundational elements of the brand's Force 10 collection were established then and there.
The Force 10 collection brings this understanding of seafaring traditions to the design of Fred Paris jewellery.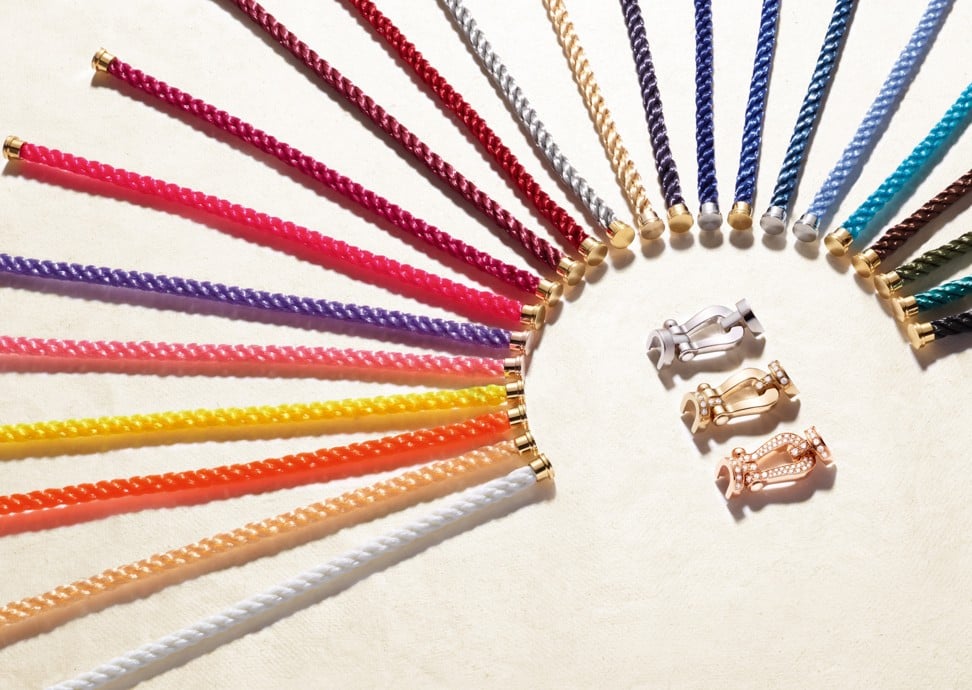 Named after the numbered Beaufort wind force scale's Force 10 storm signal, the collection suggests similar traits of unparalleled strength with its taut cable braid.
All the elements of the Force 10 bracelet can be customised to suit one's tastes, making it suitable for both men and women to wear.
Elizabeth Taylor to Angelababy: most famous jewellery pieces in history
This philosophy of interchangeability and infinite personalisation can also be seen in Fred's Pain du Sucre collection.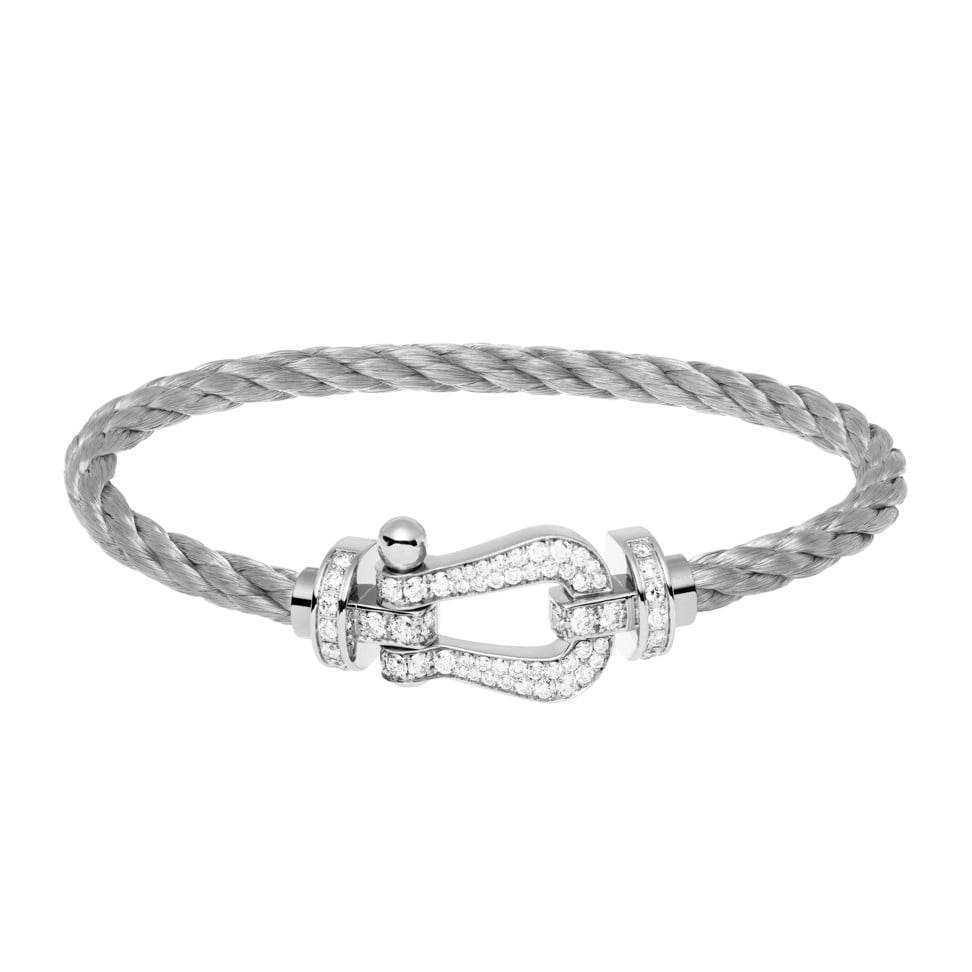 For the Force 10 bracelet band, one can opt for a thick leather cuff, gold or silver bangles, or the iconic cable that imitates a sailor's rope.
How Tiffany's Paper Flowers collection is bending the rules of fine jewellery
Of course, the Force 10 cable offers a little more maritime flair than your traditional braid of yarn.
From coloured steel and braided leather to fabric and textiles with PVD coating, the opportunities for a unique, tailor-made, high-jewellery piece are boundless.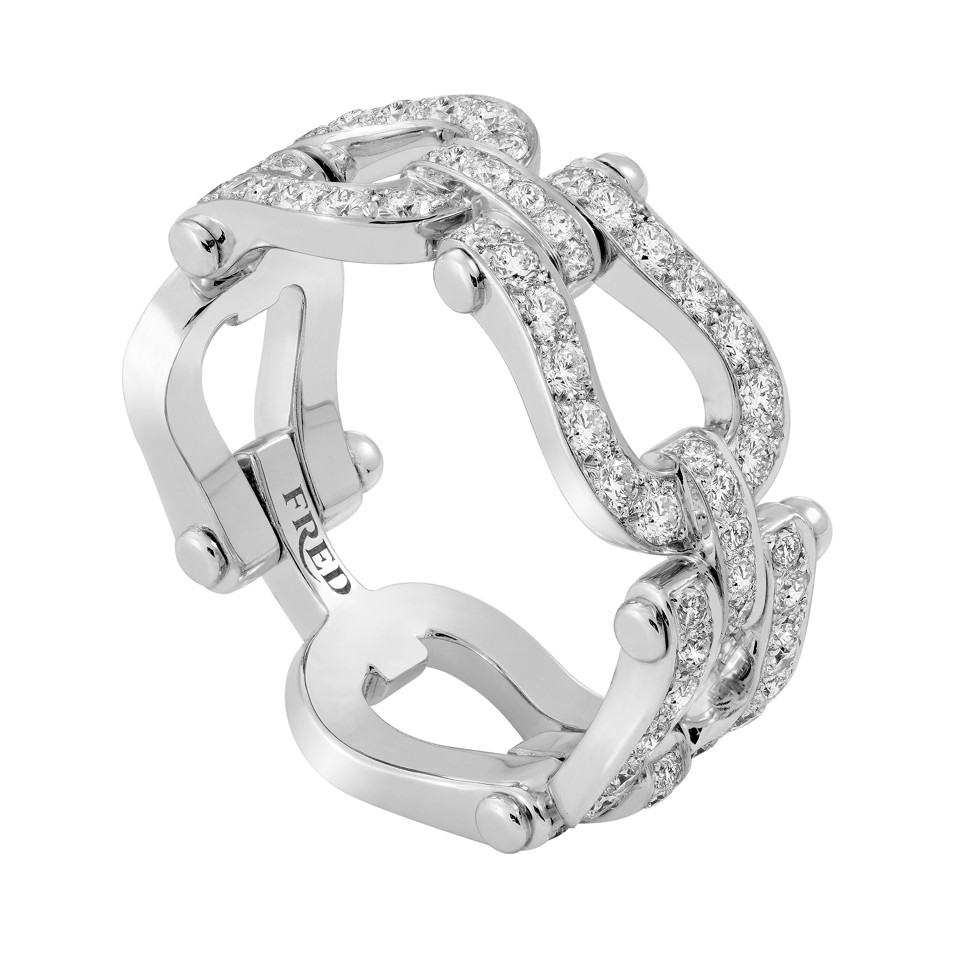 The addition of a PVD coating on fabric is a special technique that gives the material a protective barrier, increasing its resistance against the elements.
It means the Force 10 collection caters well to the sportsperson or use in wet weather.
Indeed, the Frenchman Armel Le Cléac'h, a Force 10 Ambassador and world champion navigator, tailored his own bracelet at the Atelier Fred with a storm-grey steel cable and yellow gold buckle with black diamonds. He likes to wear it when sailing because be believes it has talismanic associations.
The buckle can also be customised: it comes as a clasp not only on the Force 10 bracelet, but also the collection's necklaces, chains, earrings, pendants and rings.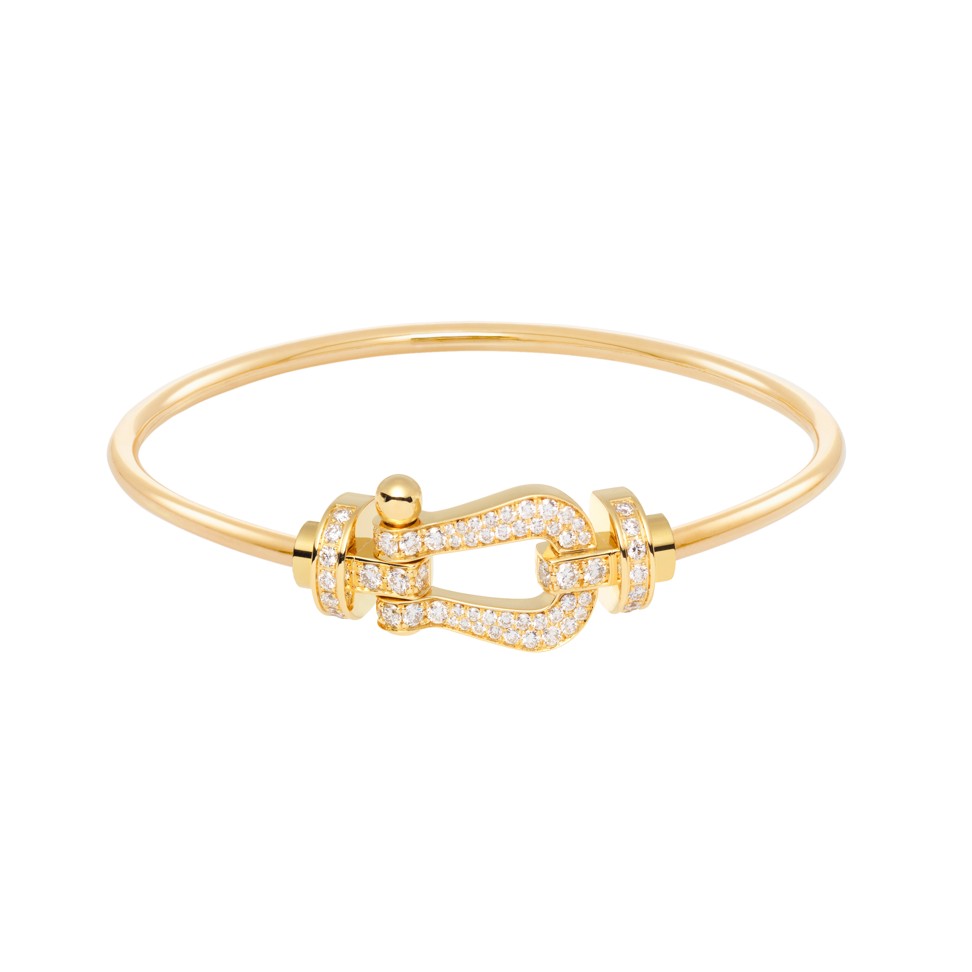 The buckle is available in yellow or white gold with diamonds, but for those who delight in eccentricities, there are also variants of the bracelet featuring an ombré of precious stones.
White gold is paved with topaz, blue sapphires and diamonds create a delicious aquatic blue gradient, and a pink-gold buckle featuring rubies, pink sapphires and diamonds is a blushing bride's dream palette.