Whether you are the company's corporate guru who needs to stay on point from day to night or a fashion-forward woman, a Saint Laurent handbag might be the perfect accessory this season.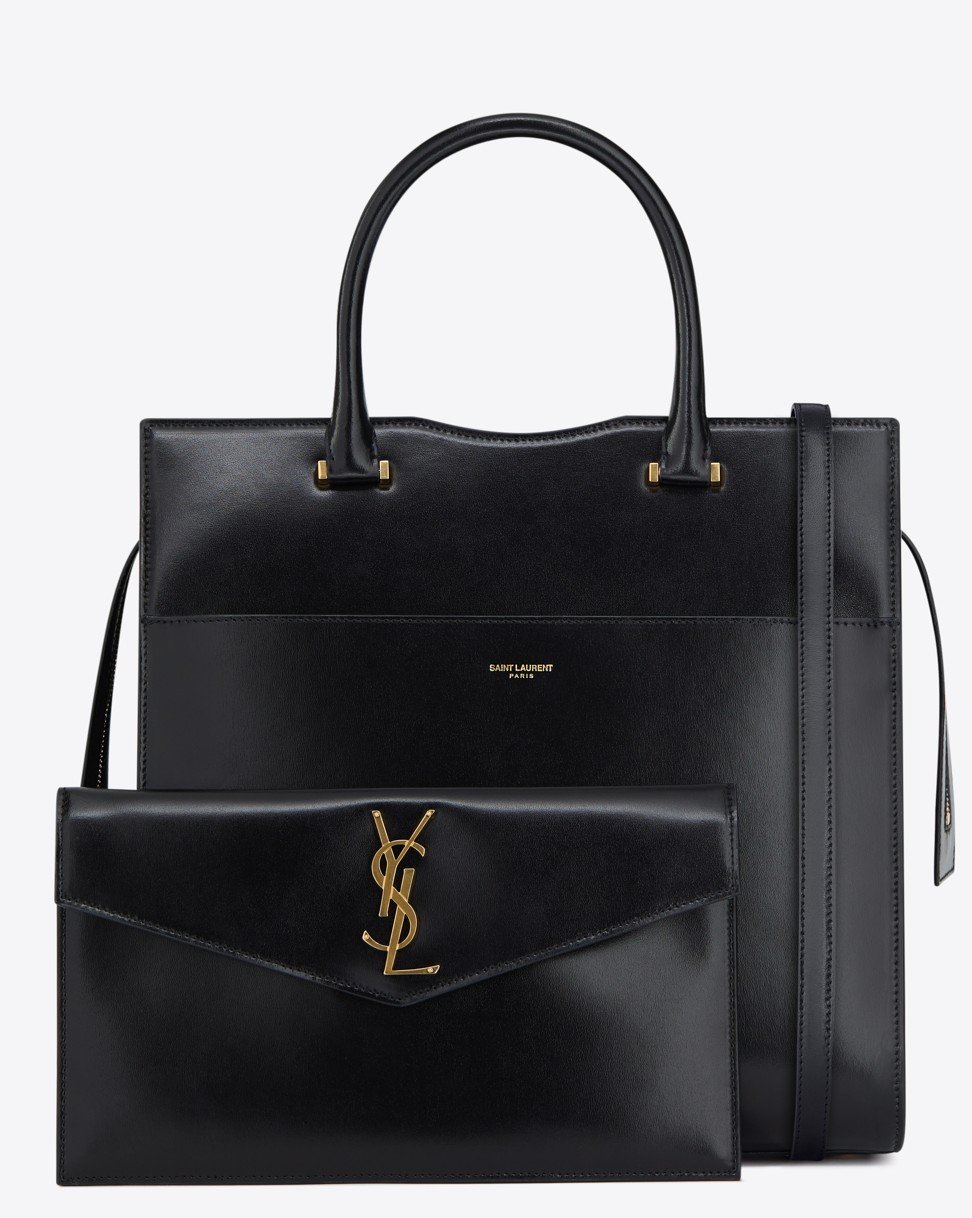 The Uptown Cabas (large in black leather, HK$22,500) is the all-purpose tote and status symbol.
Following the success of Saint Laurent's Eastside Cabas, this tote marries function with form. The latest Uptown Cabas is offered in creamy, soft calfskin leather, with sturdy leather handles and gold-toned hardware details.
STYLE Edit: Saint Laurent Christmas capsule collection is all about festive cool
The design is uncluttered yet polished and purposeful. The major compartment is able to hold all manner of things within its generous frame, and it is secured with a two-pull gold-toned zip closing.
The tote offers a seamless transition from day to night with its removable envelope clutch from a dedicated front pocket.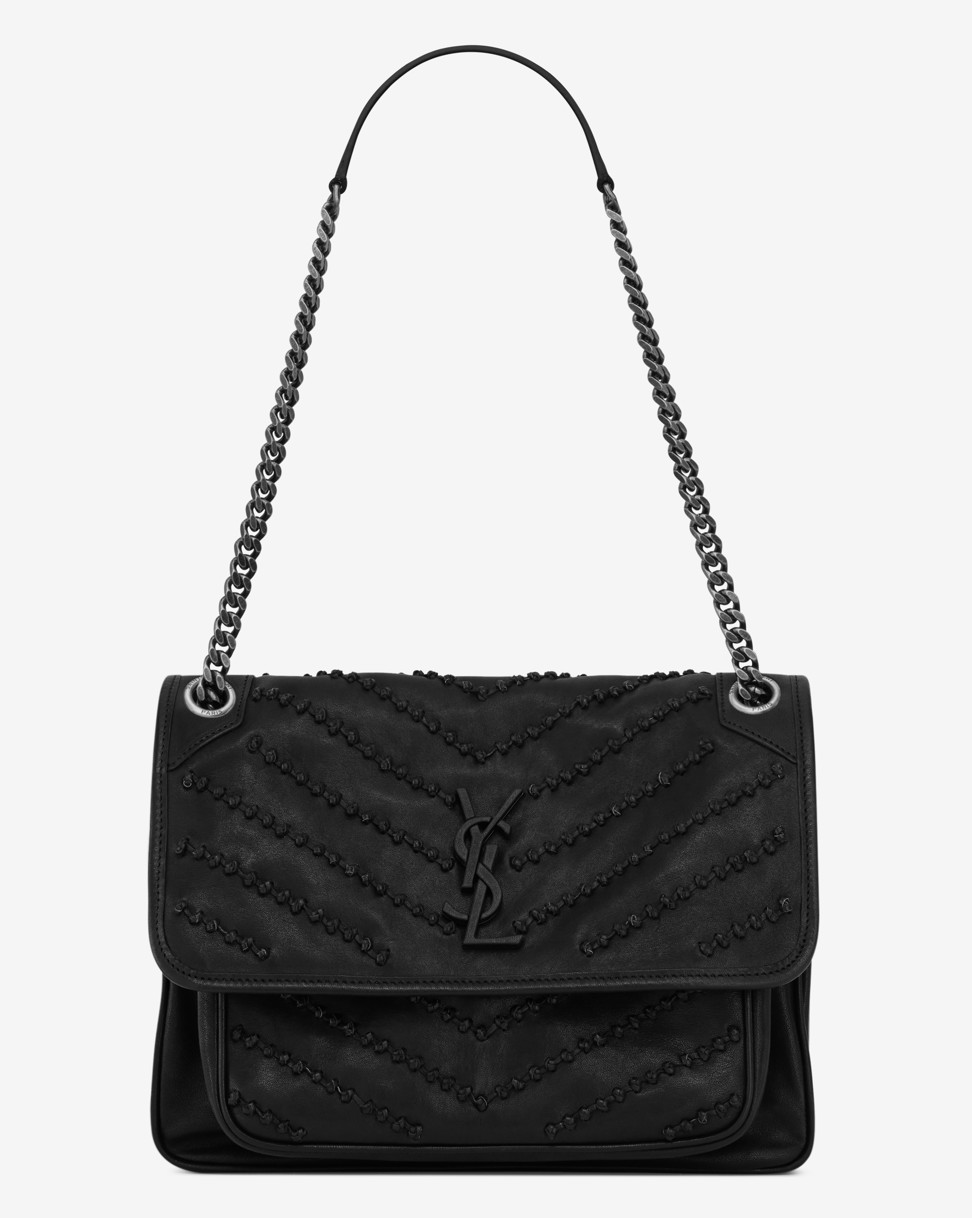 For rock-chic girls, the vintage line Niki offers supple, wrinkled leather and a relaxed frame.
Inspired by Saint Laurent's Collège handbag range, the visible stitching on the Niki appears more reserved than the Collège's plumper matelassé or quilt-like stitch.
The Niki's flat-quilting complements the distressed look, achieved by drum-drying the wrinkled leather for three days until it reaches a semi-matt, deconstructed state.
Saint Laurent makes a splash at Paris Fashion Week
Another major development is the leather covering on the interlocking YSL monogram. The covering is done by hand and takes almost two hours to achieve the tone-on-tone effect, like on this medium Niki with studs in black leather (HK$29,500).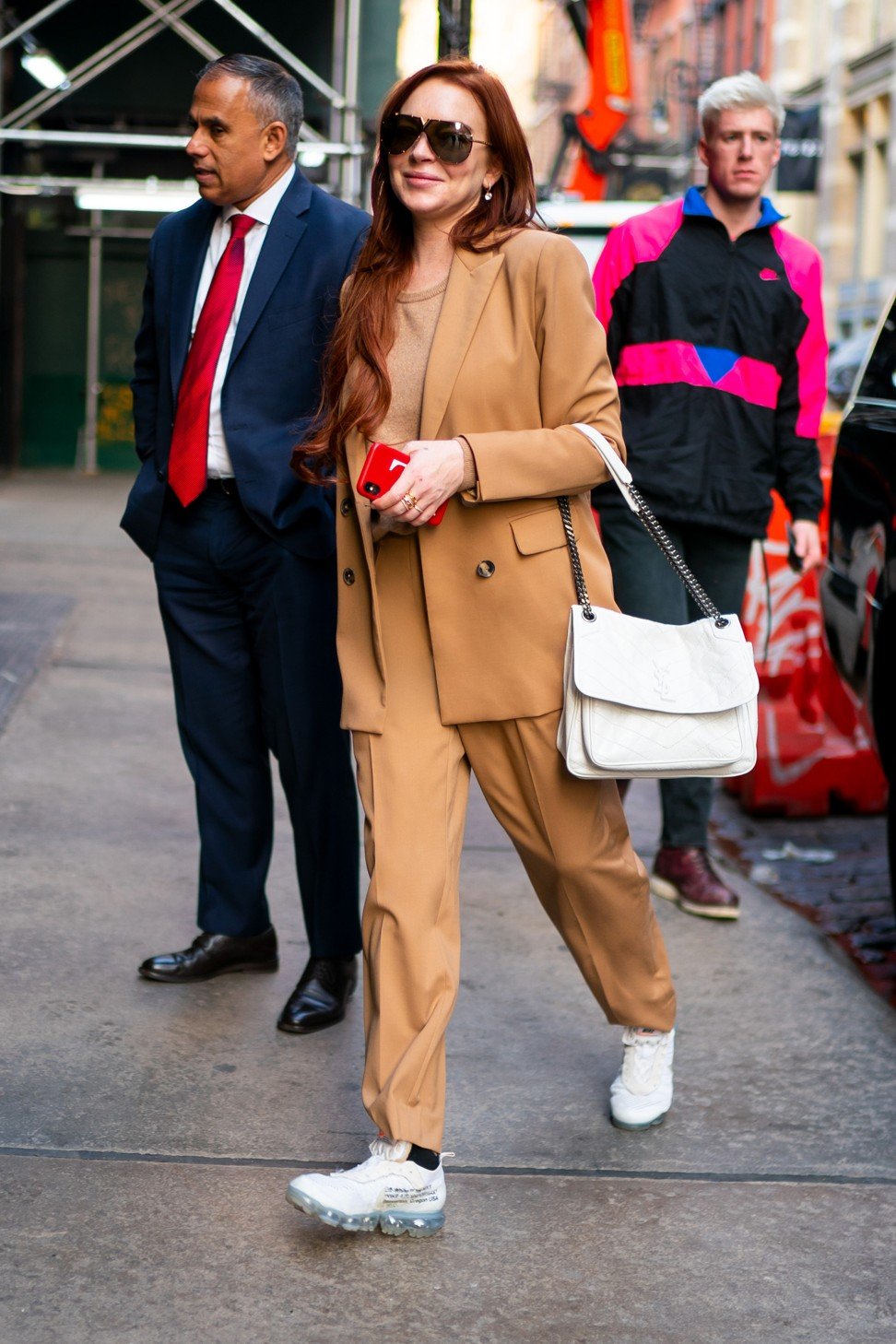 Worn casually by celebrities such as Lindsay Lohan, the Niki allows you to alternate the height of its leather-and-chain strap to suit hand-held or cross-body wear.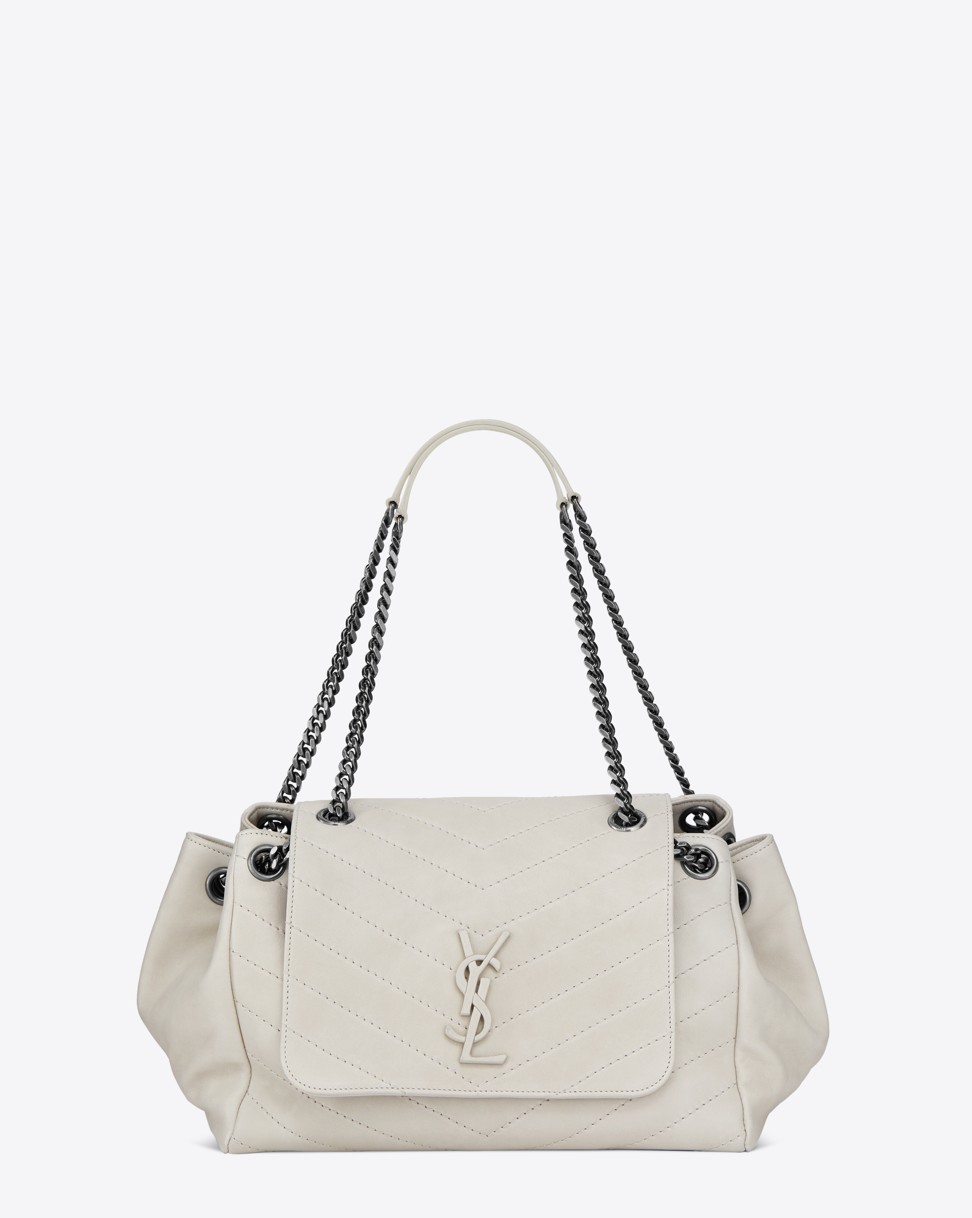 The Nolita follows a few of the Niki bag's design notes but comes in a more rectangular-rounded shape. The new daywear bag by Saint Laurent, named after the mid-town New York City borough of Manhattan, evokes relaxed, casual comfort for a no-stress day in the city.
Like the Niki, the Nolita features the leather-covered monogram and adjustable chain height.
Yves Saint Laurent's partner Pierre Bergé's collection goes on sale
The small Nolita chain bag comes in black leather, midnight-blue leather and vintage white leather (HK$17,900).
Considered the perfect evening chain bag, and worn by actresses and celebrities such as Charlize Theron, the Kate bag has inspired a cult following since its arrival – and still makes the list for Saint Laurent's go-to bags this season.
The Reversible Kate (in medium black or brown suede, HK$16,500) offers a more supple form and, most intriguing, an option for reversible wear. One side is leather, and the other is suede.
Want more stories like this? Sign up here. Follow STYLE on Facebook, Instagram and Twitter