A French luxury brand is betting that the world's wealthiest people will pay a lot for a fancy bottle of perfume.
A bottle of fragrance from Morreale Paris' Le Monde sur Mesure line comes encrusted with diamonds, rubies and gold, and it costs from US$1.5 million to US$20 million. Each scent and bottle is customised for the individual client.
"Our clientele is mostly composed of wealthy art and jewel collectors as well as fragrance enthusiasts," the brand's creative director, Maxime Rançon, said. "Le Monde Sur Mesure is not only a fragrance, it is a jewel, a story, a precious piece of art. Our clients … come to us for the House Morreale to create a unique and precious piece of art bespoke that very few people on this planet can [have] access to."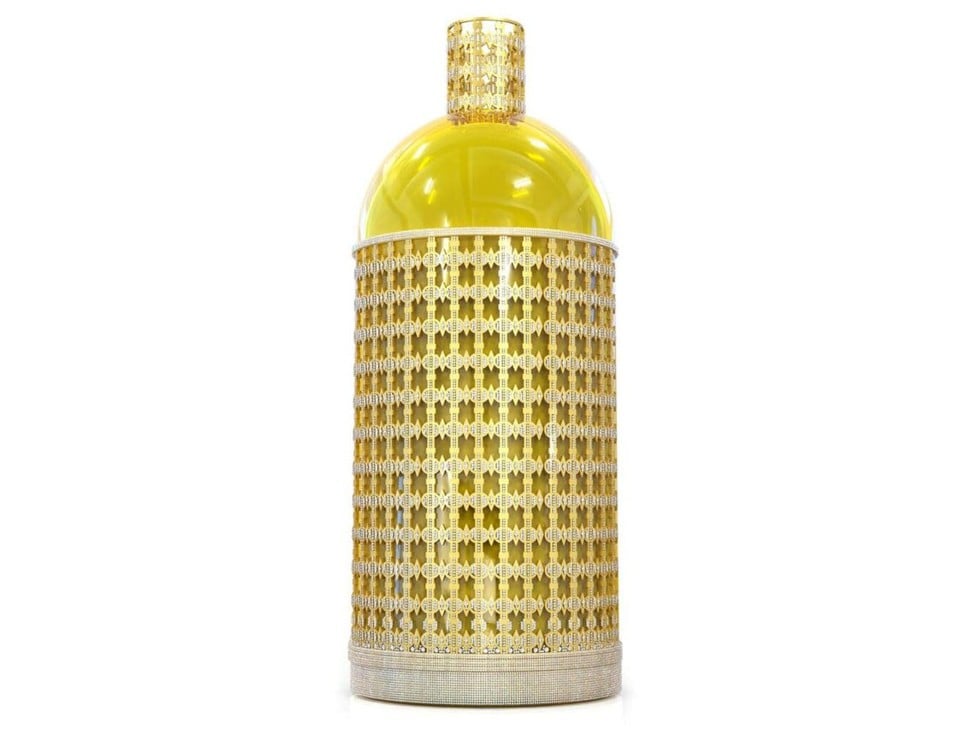 Rançon said they have sold one US$1.5-million-bottle so far — with gold "armour" and encrusted diamonds — to a family in the Middle East which wishes to remain anonymous. The brand is currently in conversation with another potential buyer.

Each bottle takes more than 35 people up to a year to make, Rançon said, and the scent is particular to each client. The client can either choose from an exclusive creation by Morreale — which would only be used once — or they can work with Morreale to create a scent from scratch.
Rançon explained that "every bottle design is different depending on the client, every bottle comes with a different piece of jewellery, a different armour, different stones, etc … which makes each piece truly unique on the outside and on the inside."
Society Group, a real estate PR firm that sells multimillion-dollar homes with Hollywood trailers and Instagram parties, will exhibit the fragrance at luxury properties in Los Angeles starting in January, at "private events for millionaires and billionaires", a company representative said.
Before any interested buyers can get a bottle of this exclusive perfume, they must fill out an online application form.
"The questionnaire means that we want to know our clients, who they are and what their impact on our world is," Rançon said. Twenty-five per cent of the proceeds from each perfume sale go to charity, he said.
Those who buy a bottle of the multimillion-dollar fragrance are invited to fly around the world with the company during the process of selecting ingredients and creating the unique bottle — in Morreale's private jet.
"The process of creation is a journey of the body and the spirit around the world searching for the rarest natural treasures of this planet," Rançon said. "The experience is an awakening: now that you've seen the world, you can own it. You deserve it. Welcome home."
Want more stories like this? Sign up here. Follow STYLE on Facebook, Instagram and Twitter

This article originally appeared on Business Insider.