Escape the holiday craziness with a festive treatment for yourself, a deserving family member or friend. Either way it's a win-win, with the pause for physical care and mental head space translating into extra peace and goodwill to all.
If you cannot decide what kind of TLC you need most, The Spa at the Hong Kong Four Seasons promises to take you on a blissful journey from a muscle- and mind-soothing body massage to a Rejuvenating Gold Mini Facial for a boost of intense illumination. Then, celebrate feeling renewed with a glass of bubbly while the Nail Bar aestheticians transform your hands and feet with their Express Manicure and Pedicure for a total recharge.
The Golden Sprinkle will be available until further notice. The treatment last two hours.
Monday to Thursday, HK$3,500-plus; weekends and public holidays HK$3,800-plus.
Email [email protected] or call 3196 8900.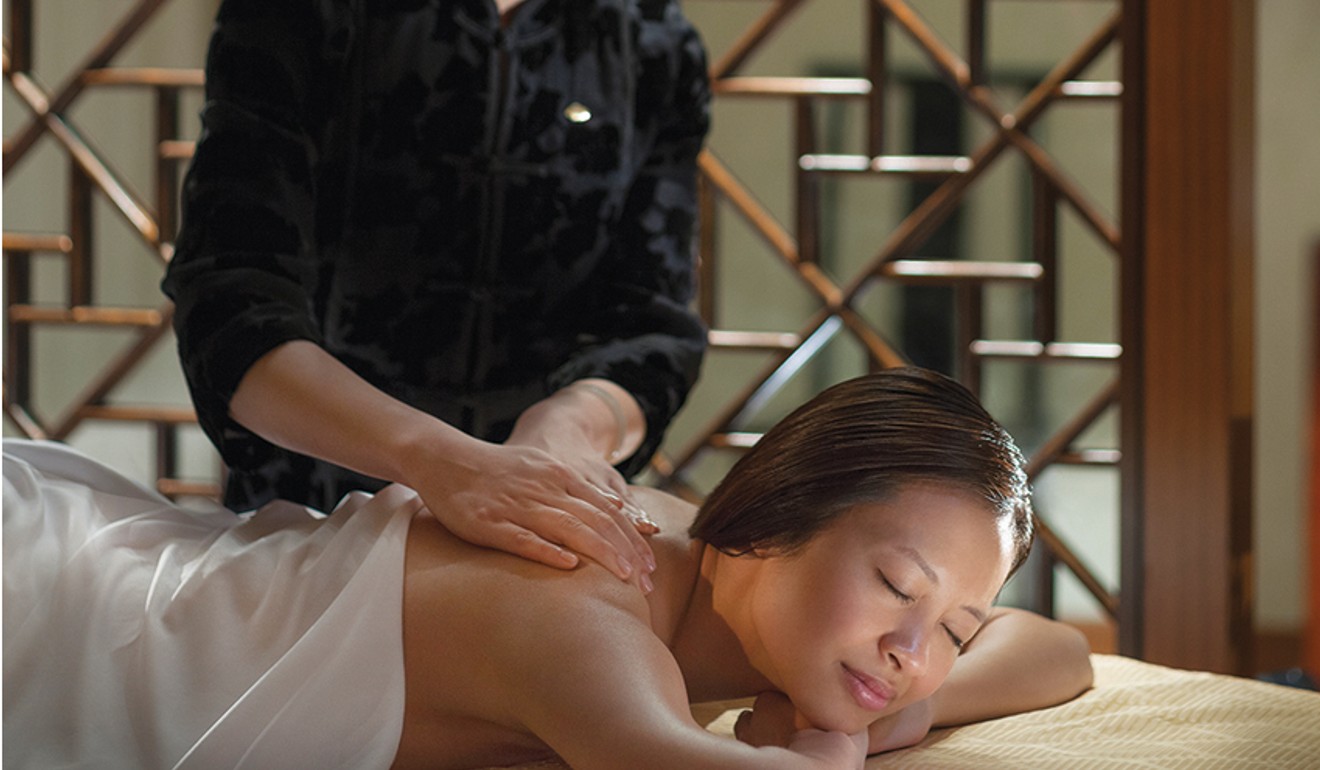 Mandarin Oriental Spa
First, a full-body, antioxidant-rich cinnamon scrub wakes up tired, dry skin. Breathe in its energising fragrance, before vanilla essential oils take over as your therapist hits your hotspots with a personalised massage. Sweet, spicy and seductive …
The Sugar and Spice Body Treatment is available throughout December; 120 minutes, Monday to Thursday, HK$1,700-plus; weekends and public holidays HK$1,830-plus.
Email [email protected] or call 2825 4888.
How to turn your bathroom into a soothing home spa
Carve out some well-deserved "us-time" and surprise your significant other with the Couple's Indulgence, which uses spa products by Angsana, at The Royal Garden Sky Club Spa. Scrub the stresses of the silly season away with a body polish, before the
90-minute massage delivers a soothing blend of sweet almond, lemongrass and vitamin E oils, one stroke at a time. Post-treatment, head to the Sky Pool and indulge in some romantic stargazing, a cocktail (or mocktail) in hand.
The Couple's Indulgence by Angsana is available until January 15; 120 minutes, HK$3,836. Call 2733 2800.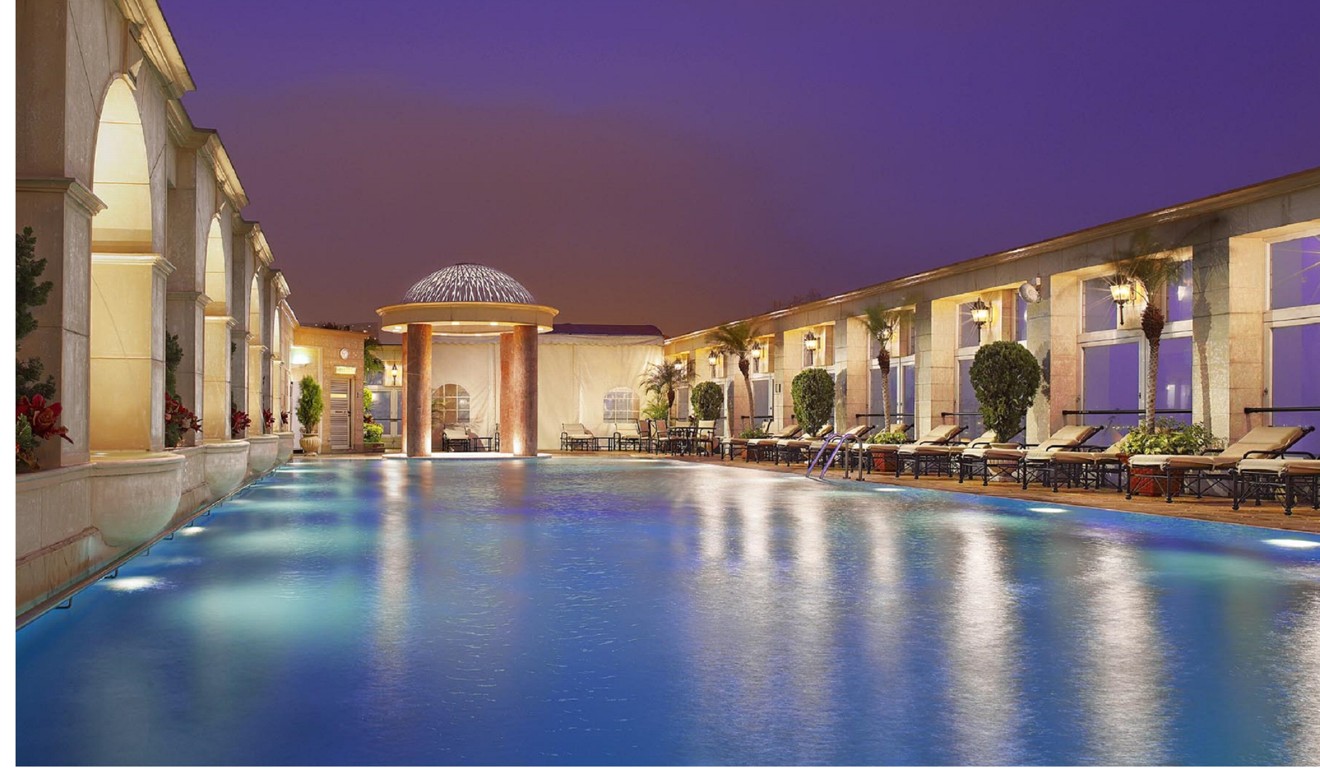 The Strand's
The powerful and potent 30-minute Sublime Eye Treatment includes a Hydrogel Peptide Mask that gets straight to work on wrinkles, fine lines, dark circles and bags, for visibly radiant results. The accompanying Sublime Eye Gift Box is a treasure trove of cutting-edge home treatments to maintain the glow.
The Sublime Xmas Package is available until January 31; 30 minutes, HK$2,580. Call 2850 7686.
A breath of fresh air, Flawless's Christmas package for her is all about oxygen. The Absolutely Flawless facial by Intraceuticals layers skin-refining micro-dermabrasion, then a hi-tech oxygen and serum application, and finally an oxygen mask, for ultimate cleansing, lifting and brightening. Meanwhile, for him, the Glow Booster includes an invigorating back massage and chemical peel facial, ideal for minimising both the feelings and signs of fatigue.
Absolutely Flawless and Glow Booster are available until December 31; 90 minutes, HK$1,980. Call 2869 5868.
4 luxe summer breaks for wine lovers, speed freaks and spa seekers
Book in for a Perfect Silent Night at Sense of Touch. A spicy, festive scrub of black pepper, organic coconut and sugar is first smoothed over the skin to soften and nourish, before the dulcet aromas of lemon and rosemary take over during a full-body massage. With relaxed muscles and nurtured skin, you'll feel totally recharged.
The Perfect Silent Night is available until December 31 at all Sense of Touch spas; 90 minutes, HK$1,480.
Email [email protected] or call their main branch in Central at 2526 6918.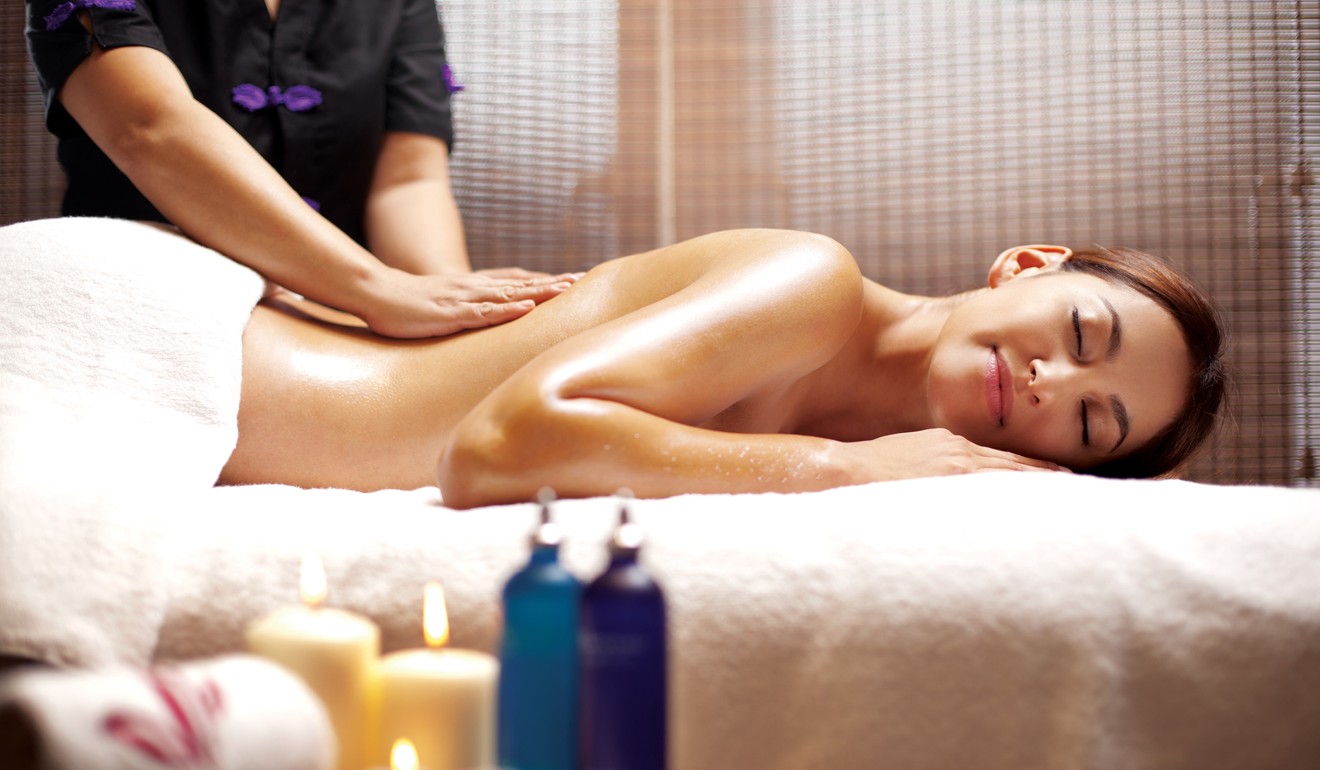 emmanuel f. Voila
The Ethical Xmas Package is available until December 31. 135 minutes, HK$2,000. Call 2167 8280.
Meanwhile, up in the skyline of Macau, the St Regis Iridium Spa is celebrating the season with its Gemstone Festive Moment treatment. It includes a 90-minute Hot Stone Gem Balance massage using volcanic stones to soothe muscles via heat and gemstone oil. The 30-minute intense gemstone mini facial or eye-revitalising treatment that follows results in party-perfect radiance. Extras include a gemstone gift set and 20 per cent off selected products.
The Gemstone Festive Moment is available until January 31; 120 minutes, 2,080 patacas-plus. Email [email protected] or call +853 8113 4949.
5 chic wellness retreats to a revitalised, new you
Also in Macau, the MGM Cotai's Tria Spa has a two-hour offering. The Festive Bliss treatment combines 90 minutes of hot stone massage – designed to get right into tight muscles – with a 30-minute rejuvenating facial.
Be sure not to miss the hotel's phenomenal retail area, ideal for stocking up on feel-good gifts post-treatment.
The Festive Bliss treatment is available until December 31; 1,788 patacas-plus. For booking, email [email protected] or call +853 8806 8888.
Want more stories like this? Sign up here. Follow STYLE on Facebook, Instagram and Twitter