The hiking trend in menswear fashion this fall might come as a surprise to some. The trekker is not a persona one immediately associates with haute couture.
But luxury houses have reinvented the modern mountaineer, offering men who like the outdoors something fashionable and technically functional.
STYLE Edit: Whimsy meets functionality in the Zegna Gift Collection
Italian luxury menswear brand Ermenegildo Zegna leads the pack with its already established, exclusive performance-backed textiles. Zegna offers the Couture XXX collection as well as their more casual, youthful Z Zegna.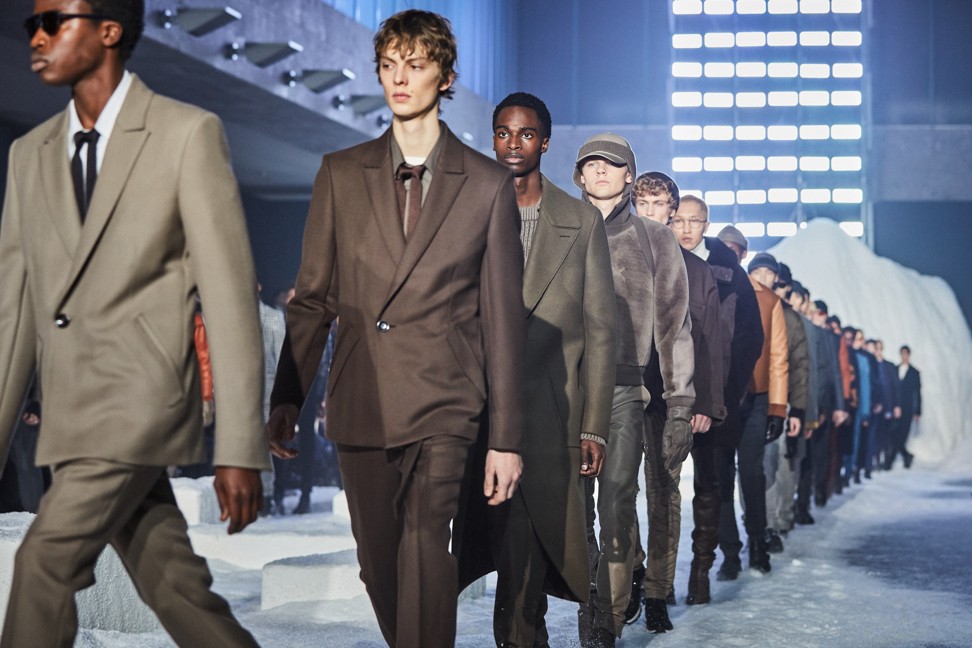 Inspired by artist Thomas Flechtner's SNOW photography, XXX ensembles reflect the remorselessness of this winter element. Set in the concrete Bocconi University and with snow covering the catwalk, we are invited into the age-old debate of man versus nature, in a modern, utilitarian context.
Zegna XXX features hybrid sports tailoring and sharp silhouettes with a softened flair.
Of note is the new "1 and ½ breasted" suit construction, which offers jackets and coats that are a halfway point between single and double breasted. The result is thoughtfully nonchalant.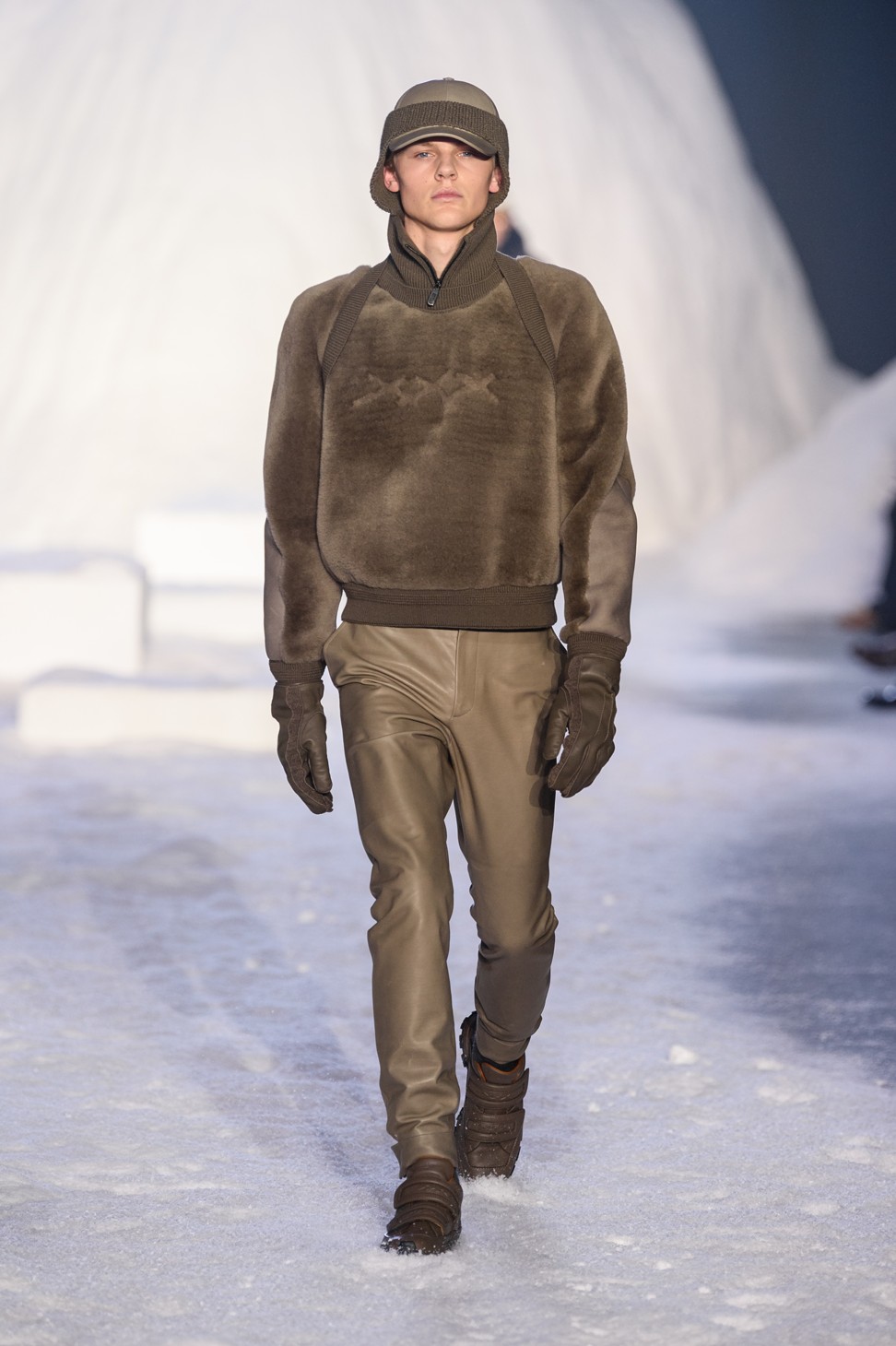 The modern adventurer is offered hybrid knitwear sweaters featuring the XXX logo across the chest, symbolising the manual craft of Ermenegildo Zegna Couture. Tone-on-tone bark greens bring the trekker into the 21st century.
Ermenegildo Zegna acquires Thom Browne in US$500 million deal
Zegna's artistic director, Alessandro Sartori, promotes modularity and hybridity in his collections: knitwear doubles as outerwear, detachable accessories are on show, neckties act as double-knot scarves and trousers have adjustable hems.
"I am interested in expanding traditional techniques, creating hybrid shapes that are apt for new uses," says Sartori. "We work around sartorial neologism, which this season I have labelled with another neologism: 'snowriting'. Formal merges with informal in a sublime snowy scenario."
Pelle Tessuta, Zegna's exclusive woven leather fabric, is seen for the first-time in a herringbone pattern on bags and briefcases.
Techmerino, the exclusive Zegna wool that adapts to temperature, reaffirms its dominance in athletic urban practicality as it gets integrated into sweaters, stitch beanies and socks with sturdy hiking boots in the Z Zegna collection.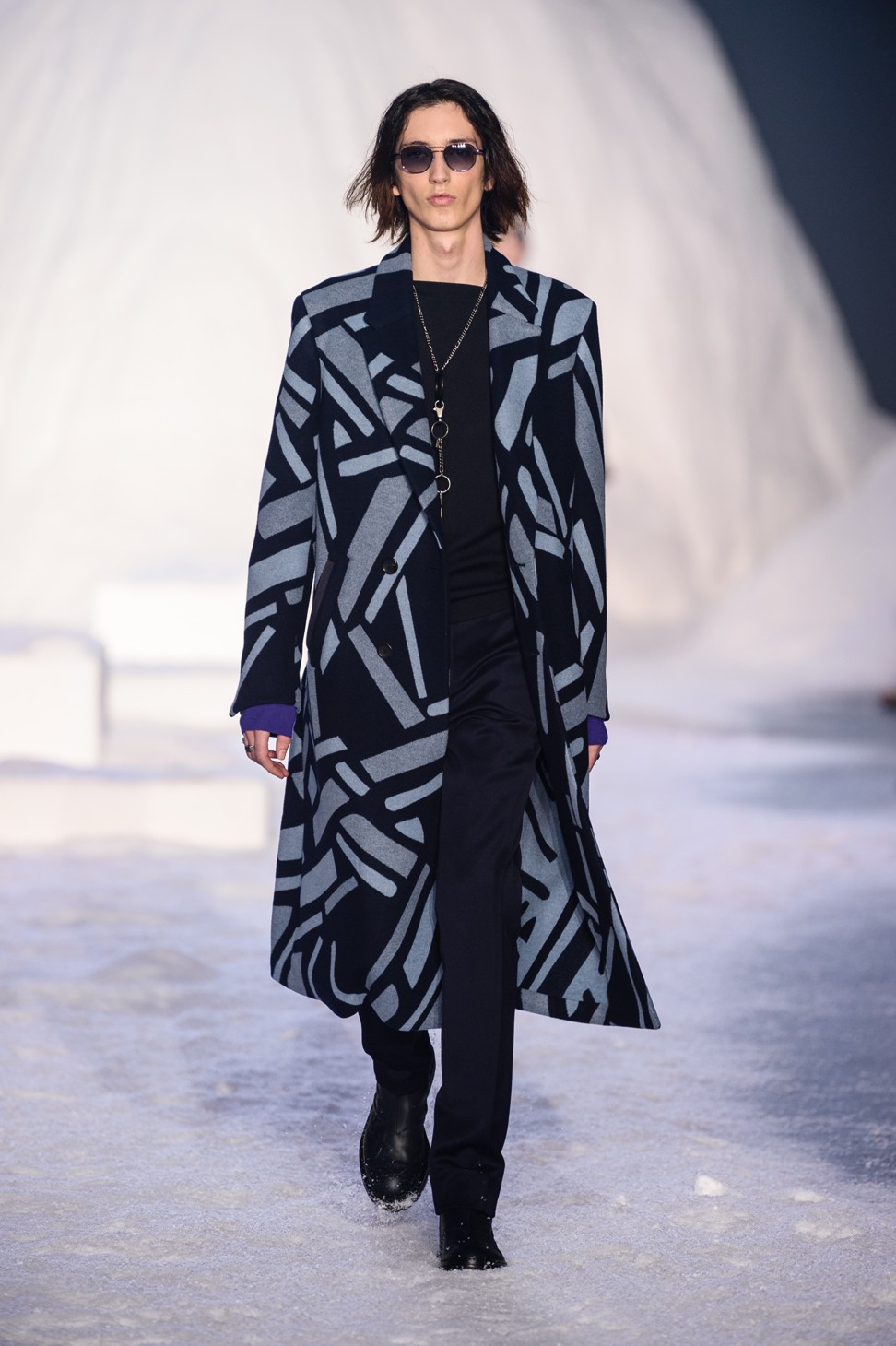 The Z Zegna collection offers a brighter colour palette to the Couture collection, with reference to Oasi Zegna, Zegna's nature park in the Biella Alps of Northern Italy.
Ermenegildo Zegna celebrates Expo Milano with Fabulae Naturae Exhibition
Using the natural palette of Oasi Zegna, these more casual pieces explode with colour on the stage in chanterelle yellow, crocus purple, pine green and berry red.
Colourful ultra-down padded nylon parkas have matching trousers, caps, scarves and gloves.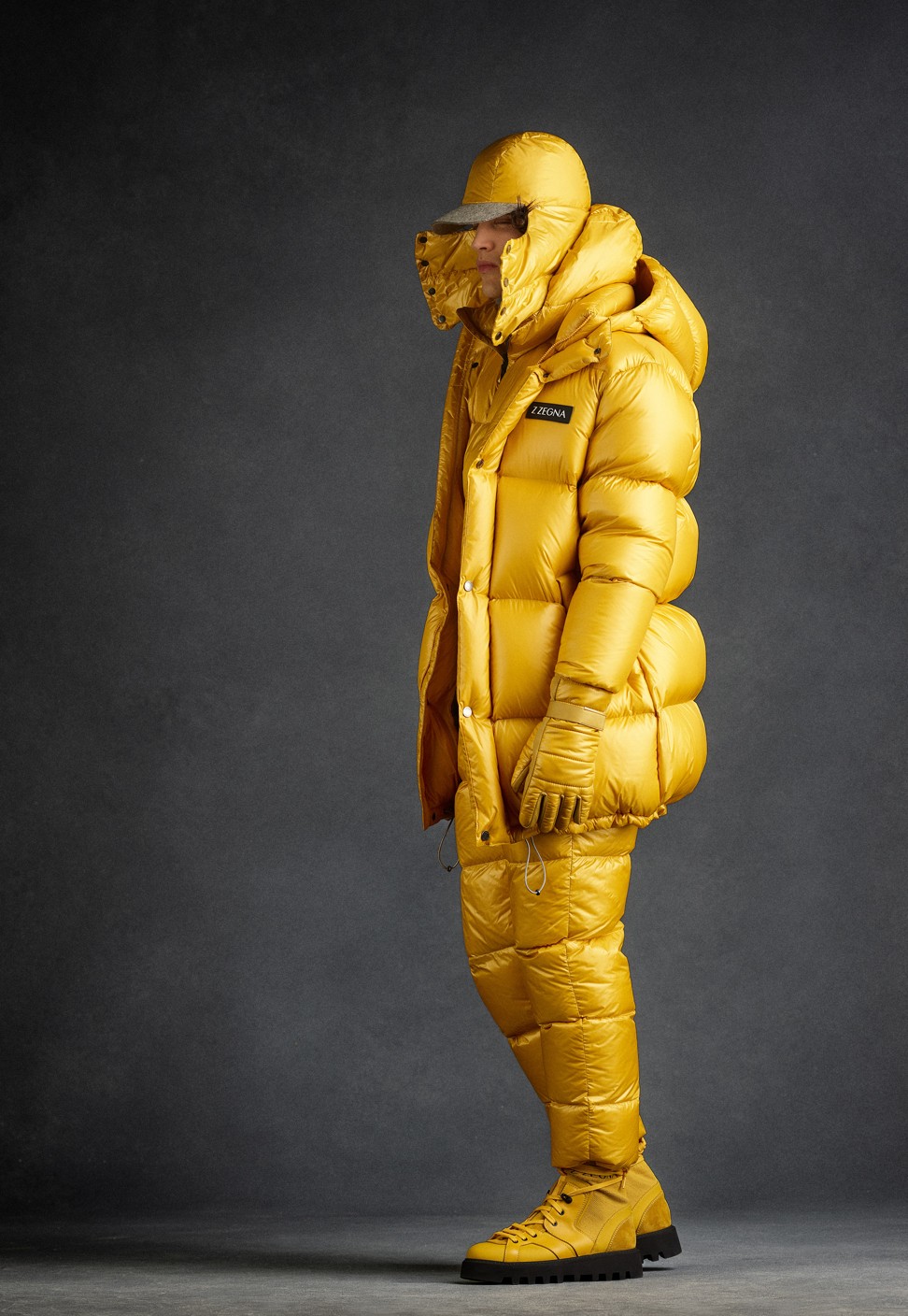 The collections also use Oasi Cashmere, a sustainable dyeing process that was developed exclusively by Lanificio Zegna, that produces colour from natural elements like flowers and roots.
On a "1 and ½" breasted coat from the XXX Couture collection, this innovative dye features in blueberry blue and brook light blue in a macro-geometric jacquard pattern.
Want more stories like this? Sign up here. Follow STYLE on Facebook, Instagram and Twitter