It was an eventful year for fashion, from monumental deals including Farfetch's initial public offering (IPO) and Michael Kors' Versace acquisition to moments worthy of celebration, like Meghan Markle's stunning wedding and Chanel saying no to exotic animal skins.
There were also turbulent months, from Dolce & Gabbana's controversial China campaign to the death of Kate Spade.
Here, we look at the news that defined the year in fashion, comprising career moves, brand mergers and acquisitions (M&A) and fascinating styles that were the hottest talking points.
10. Raf Simons leaves Calvin Klein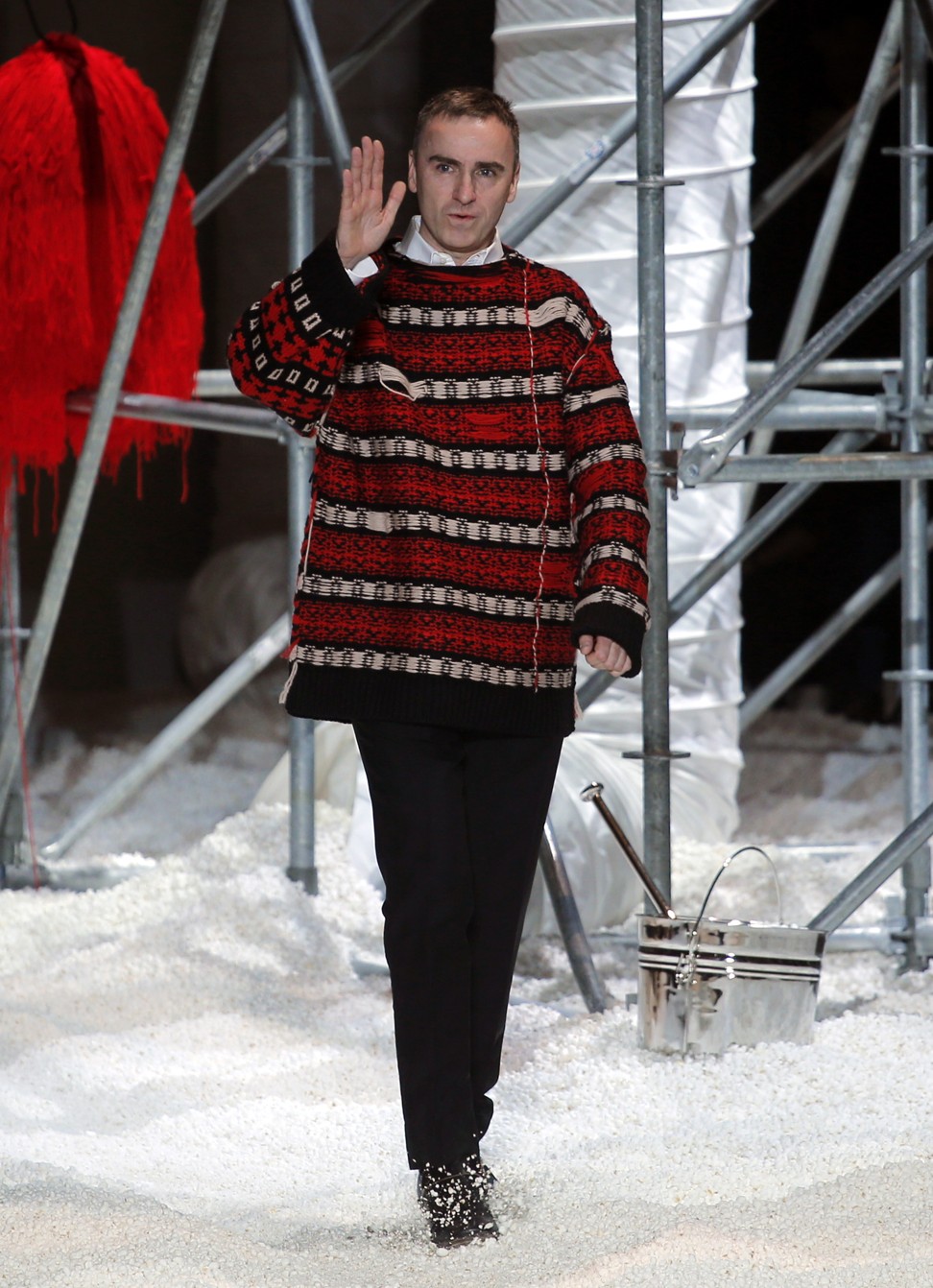 Belgian designer Raf Simons exited Calvin Klein in December after fewer than two years at the company.
"Both parties have amicably decided to part ways after Calvin Klein Inc. decided on a new brand direction which differs from Simons' creative vision," Calvin Klein said in a statement.
Simons, formerly the creative director of French house Christian Dior, joined the American label as chief creative officer. He left eight months before his contract was due to end. As a result, the American label will be absent from February's fashion week, to be held in its New York headquarters.
Raf Simons' Calvin Klein 205W39NYC show menaces with 'Jaws' at NYFW
9. Chanel bans fur and exotic animal skins

Chanel announced on the eve of its pre-autumn 2019 Metiers d'Art fashion show at the Metropolitan Museum of Art in New York City that it would abandon fur and exotic skins such as crocodile, lizard, snake and stingray in its designs.
This was a victory for animal rights institutions, as one of the world's most influential labels joined the environmentally friendly fashion club.
Chanel says no to crocodile and snake skins
8. Hedi Slimane 'Saint Laurent-ises' Celine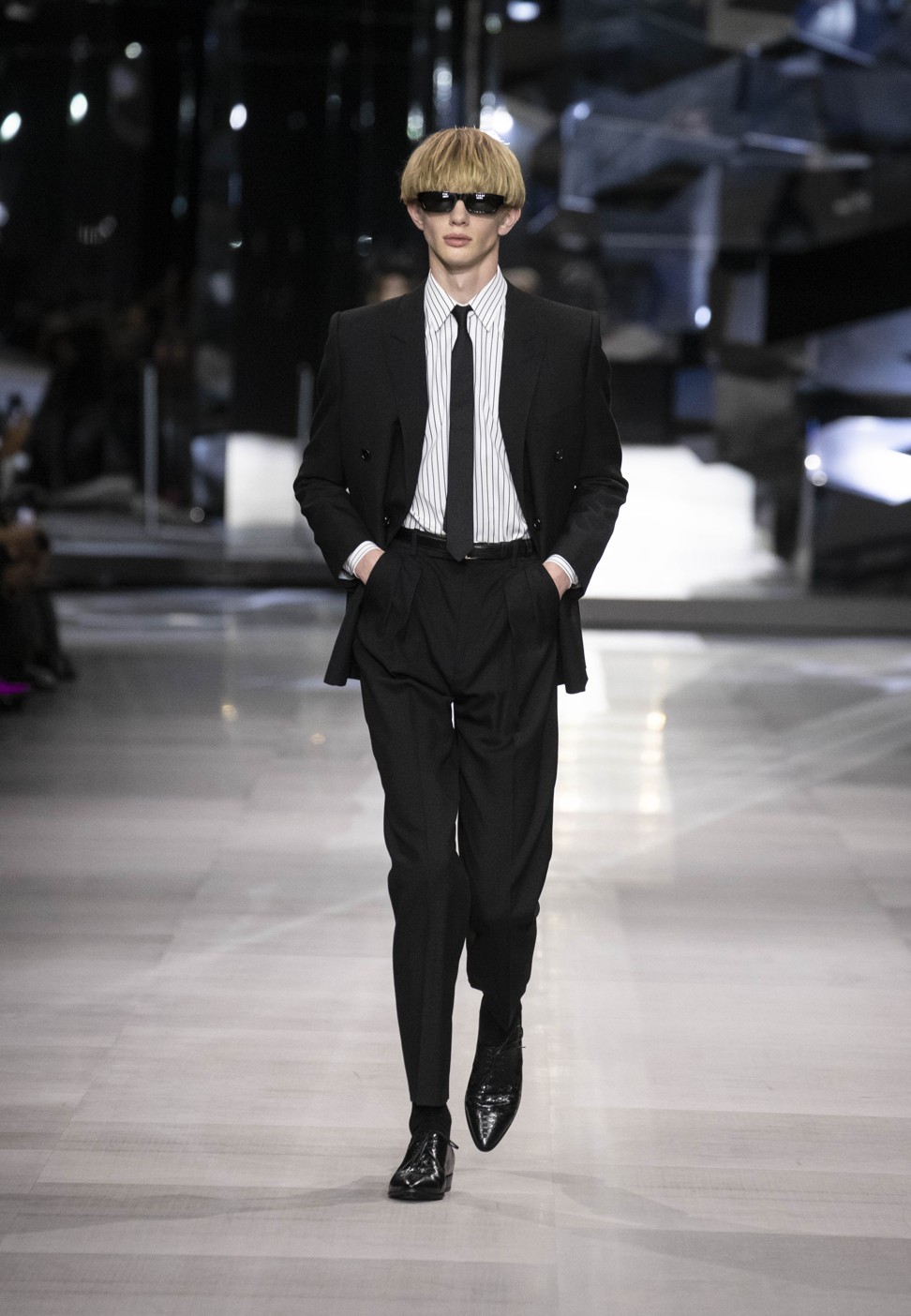 Formerly at the helm of Saint Laurent, French designer Hedi Slimane made it an edgy fashion brand, and led it to a huge commercial success.
After joining Celine in early 2018, he presented his first collection during the 2019 spring/summer show at Paris Fashion Week. The 50-year-old has revolutionised the French luxury fashion house, which has been known for its minimalism. Models were dressed in his signature monochromatic designs and slim jeans that looked similar to Saint Laurent.
While many lamented the demise of Phoebe Philio's Céline, the show prompted discussions about the value of brand heritage.
Selling Hedi Slimane or adhering to its 70 year-old spirit — which is more important, and which will work?
STYLE Edit: Slimane debuts Celine's first menswear collection
7. Virgil Abloh's Louis Vuitton debut
In June 2018, Virgil Abloh showed his first collection for Louis Vuitton during men's Paris Fashion Week since becoming artistic director of the menswear division three months earlier.
On the kaleidoscopic runway at the Palais Royal in Paris, the Ghanaian-American designer showcased his spin on a brand whose history stretches back to 1854.
Abloh's rise from streetwear designer to leading one of the biggest fashion brands in the business is symbolic of a new youthful, democratic and inclusive era in luxury fashion.
Paris Men's Fashion Show: tearful Virgil Abloh's Louis Vuitton debut
6. The 2018 Met Gala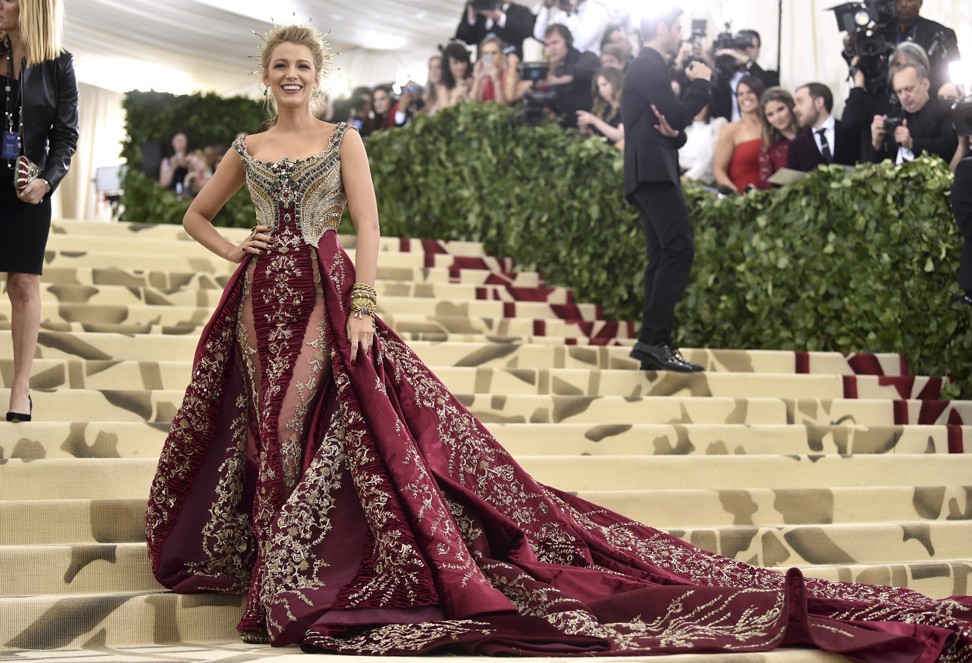 The Met Gala hosted by American Vogue's Anna Wintour is the essential fashion event on any star's calendar.
Held at the Metropolitan Museum of Art on the first Monday in May, the function raises money for the Costume Institute.
Themed "Heavenly Bodies: Fashion and The Catholic Imagination", Rihanna, Blake Lively, Amal Clooney, Gigi Hadid, Sarah Jessica Parker and Kim Kardashian were among those attending this year. The exhibition was the most visited in the museum's 148-year history.
Gallery: the best and worst dressed at The Met Gala 2018
5. Farfetch files IPO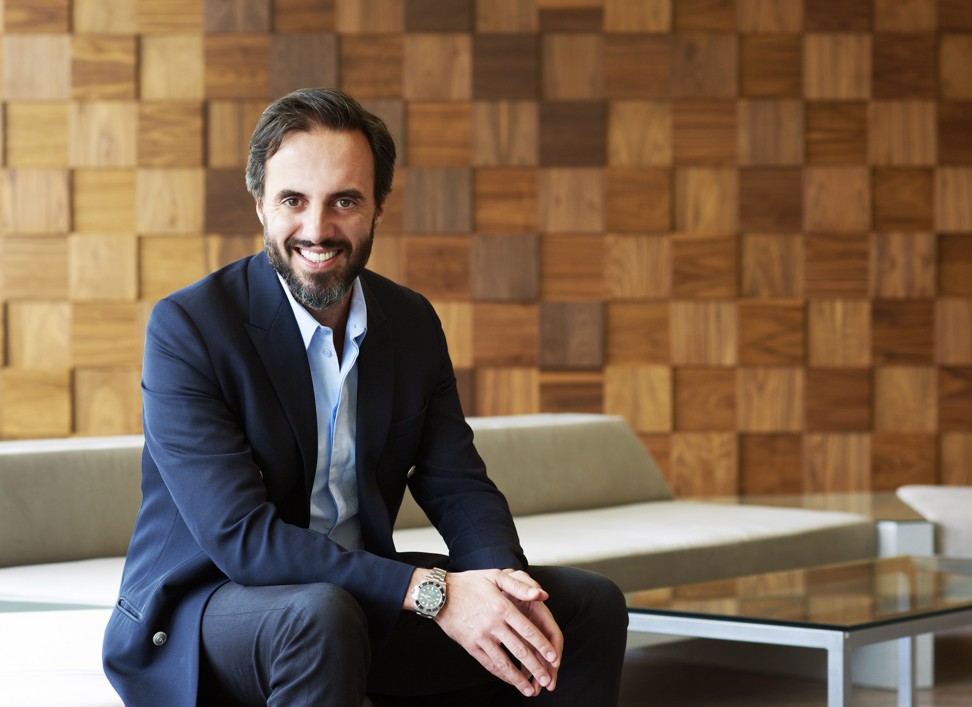 Founded in 2007 by Portuguese entrepreneur José Neves, Farfetch is an online luxury platform based on the marketplace business model. It sells more than 300 high-end brands including Gucci, Saint Laurent and Prada and ships to more than 190 countries.
The London-based technology company filed an initial public offering of shares on the New York Stock Exchange in September.
Pricing its 44.2 million shares at US$20, which was above its marketed range of US$17 to US$19, Farfetch was valued in excess of US$5.8 billion in September.
The move has made its CEO Neves, dubbed fashion's unicorn, the newest billionaire with an estimated net worth of US$1.4 billion.
Fashion e-tailer Farfetch eyes listing as online luxury sales surge
4. Michael Kors takes over Versace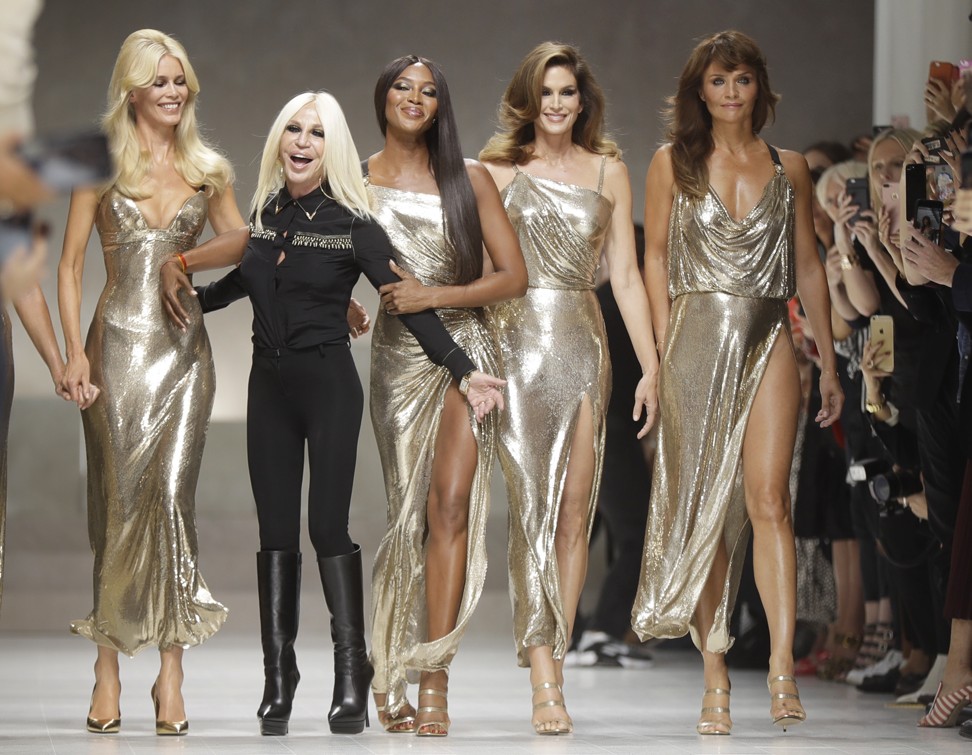 American company Michael Kors Holdings Limited acquired Italian luxury empire Versace for more than US$2 billion in September. It has since been renamed Capri Holdings.
Founded by the late Gianni Versace in 1978, the brand has been under the helm of his sister Donatella Versace, who continues to steer the house as creative director. The deal was revealed during the 2019 spring/summer Milan Fashion Week. It marks Michael Kors' hopes of tapping into high-end fashion, following its takeover of Jimmy Choo in 2017 .
Versace's show abuzz with Michael Kors takeover talk at MFW
3. Kate Spade commits suicide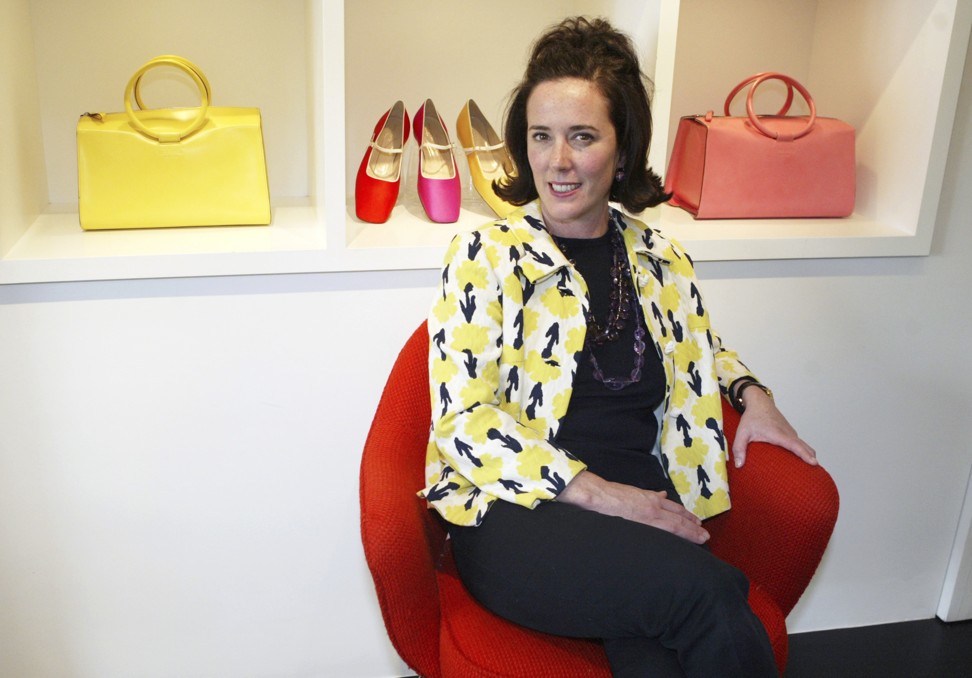 Spade was the founder of her eponymous label and Frances Valentine. Famous for her colourful and joyful designs, Spade's death prompted an outpouring of sorrow.
No longer involved in Kate Spade New York, which she had sold to American fashion company Coach for US$2.4 billion in 2017, the businesswoman had reportedly been suffering from depression and anxiety for six years.
Kate Spade and three other designers who died too soon
2. Meghan Markle and Prince Harry's wedding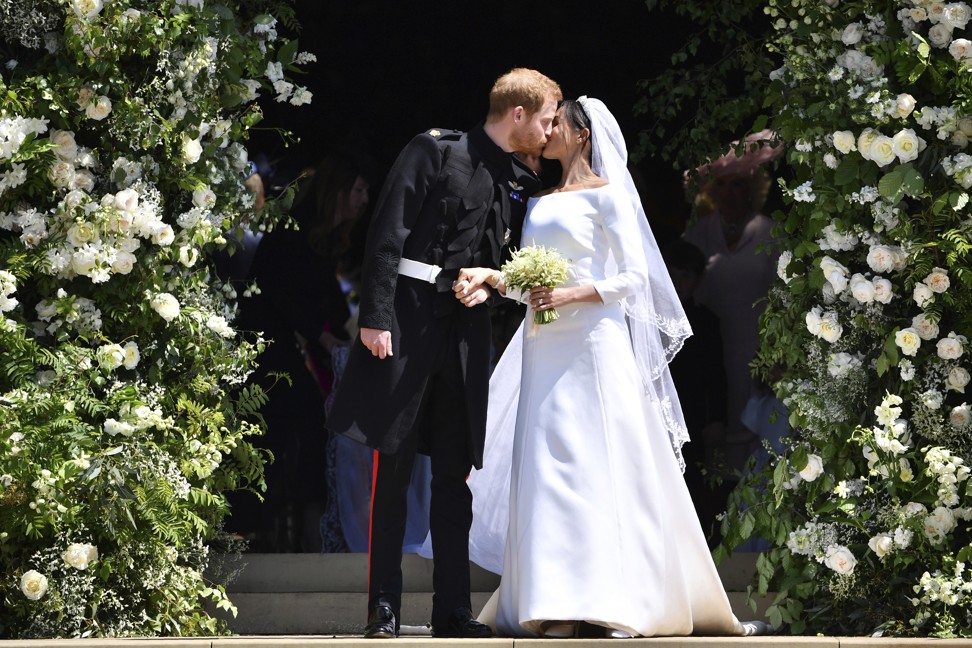 American actress Meghan Markle married Prince Harry of Britain at St George's Chapel in Windsor Castle on May 19. Watched by an estimated crowd of more than 1.9 billion people, the royal event was the year's most high-profile fashion moment as the bride walked down the aisle in a gorgeous wedding gown by British designer Clare Waight Keller, the artistic director of Givenchy.
1. Dolce & Gabbana's China campaign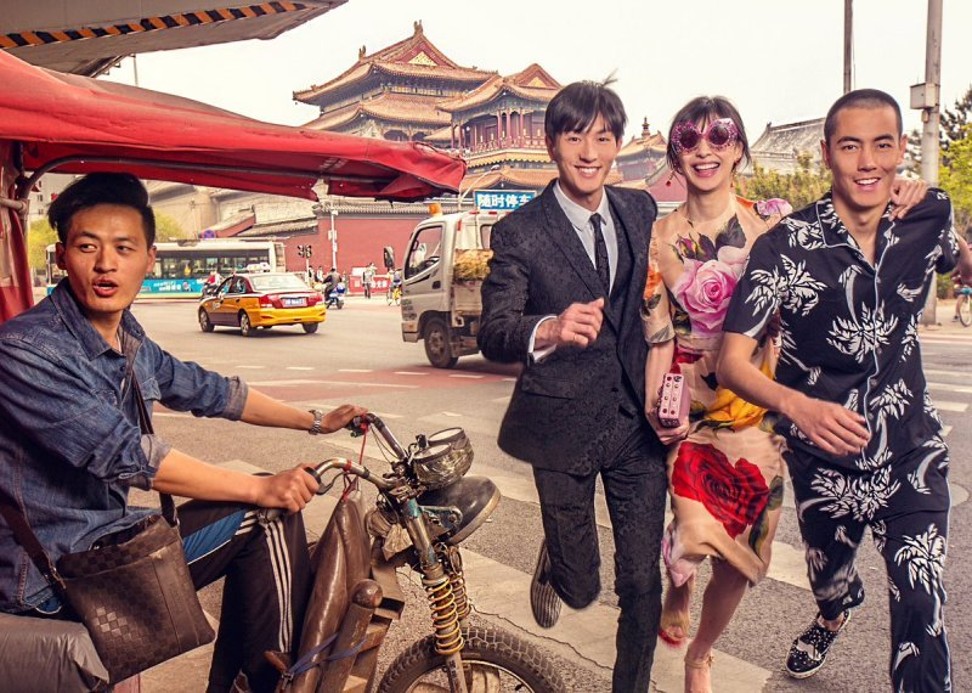 Dolce & Gabbana had to cancel its long-awaited November 21 fashion show in Shanghai after its DG Love China campaign was accused of racism for portraying an Asian model trying to eat Italian food with chopsticks.
The crisis took a toll on the Italian brand, including the US$2.17 million cost of the show, ending collaborations with Chinese models and celebrities, and a boycott by Chinese shoppers, who accounted for nearly a third of the global luxury market in 2017.
It was a reminder to fashion companies that any translation of culture can be risky business.
TF Boys and other Chinese stars end contracts with Dolce & Gabbana
Other happenings worth mentioning include Riccardo Tisci's first Burberry collection, Kim Jones taking the reins at Dior Men, the thigh-high, metallic gold Balenciaga boots Michelle Obama recently wore during her book tour, and US first lady Melania Trump's "I really don't care do u" Zara jacket, which she donned for a trip to a southern Texas immigration centre earlier this year.
5 fabulous coats to look as chic as the royals this winter
Stay tuned for more fashion news that you don't want to miss in 2019.