6 Chinese fashion designers with global appeal at Shanghai Fashion Week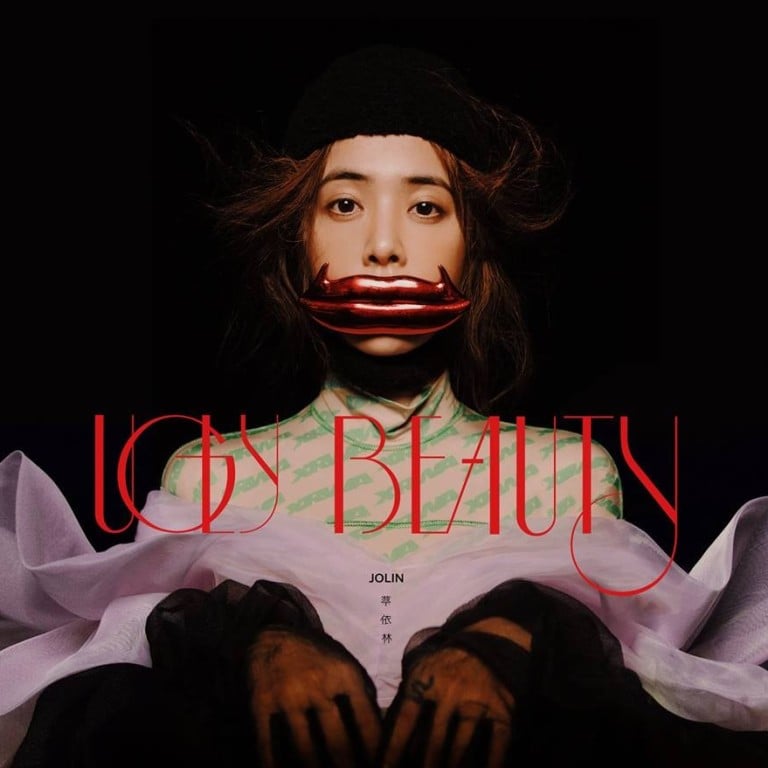 Shanghai Fashion Week is never short on creativity. Year on year, the event attracts the best talent in the industry – from highly successful commercial brands to emerging fashion designers in China and around the world.
The latest 13-day event, Shanghai Fashion Week autumn/winter 2019, which ended on Tuesday, presented a wide range of international and domestic fashion designer labels and commercial brands.
Check out six Chinese designers, including two working together as a duo – five of whom were featured at Shanghai Fashion Week – each with a unique background and story to tell, whose creations have global appeal while still respecting their Asian roots.
Caroline Hu
Winning the inaugural Business of Fashion China Prize during Shanghai Fashion Week on March 29 put the New York-based Chinese fashion designer Caroline Hu was in the spotlight as a rising star of the industry.
Hu, who beat five other finalists to the award, which included US$100,000, a coveted spot at London Fashion Week in September and mentorship from brands including Lane Crawford and Reebok, says she was "really surprised" by her win.
"I have more confidence to build up my brand now," she says. "I really need the financial support ... Each dress takes maybe a minimum of six days."
Her latest fashion collection at Shanghai Fashion Week was inspired by the painting Woman Reading by French artist Henri Matisse. It certainly exudes a breathtaking romanticism in every creation, and genuinely impressed everyone who had a closer look.
Each dress was made by hand, with skills and crafts as impressive and complex as a haute couture creation. In only a few looks, she was able to merge more than 20 different fabrics, ranging from rich velour, silk, chiffon and lace to create exquisite textures like that of an Impressionist painting.
Her designs feel new and very much against the grain in a world where today's streetwear fashions reign.
Liushu Lei and Yutong Jiang of Shushu/Tong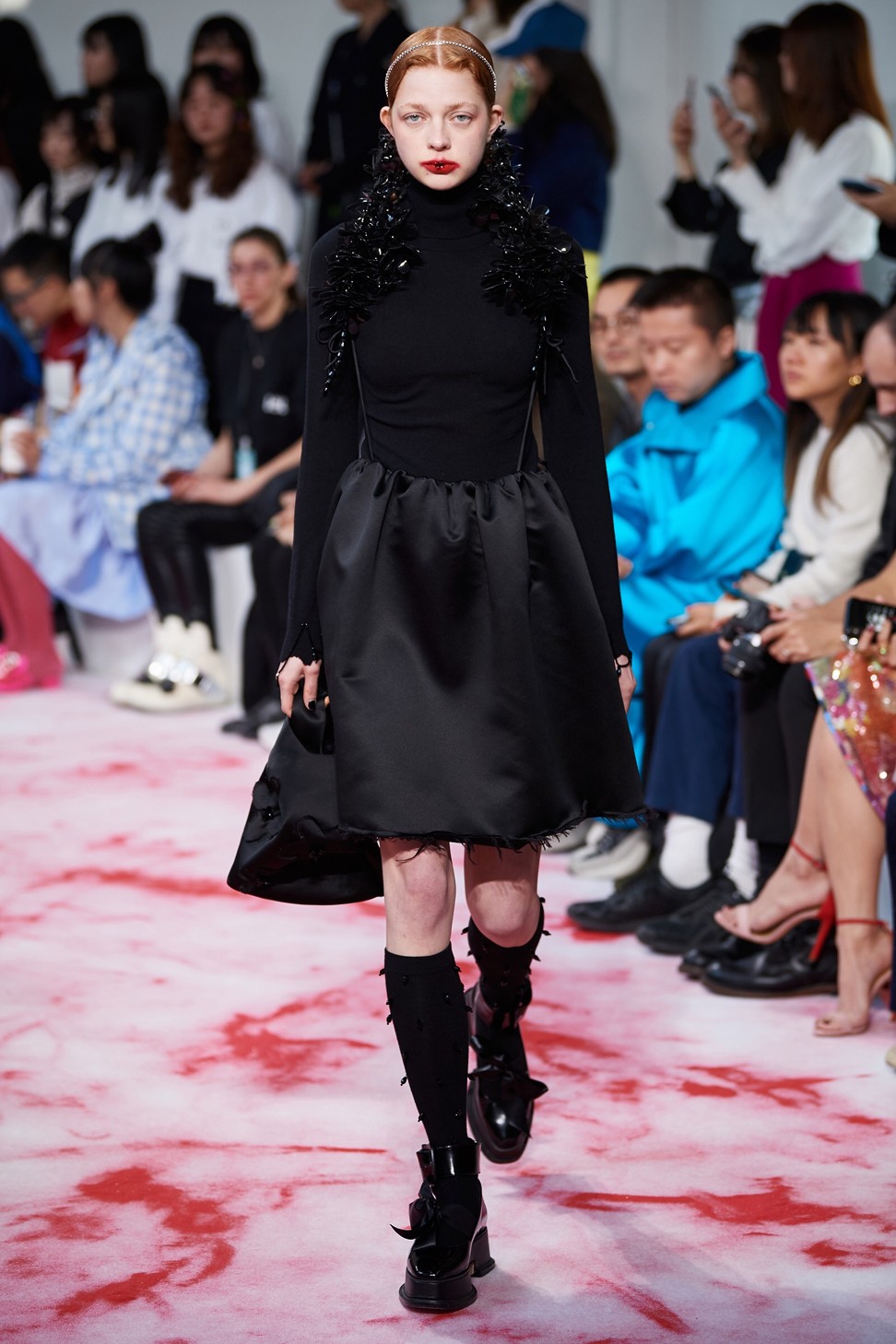 The two Shanghai-based fashion designers whose brand, Shushu/Tong, was founded in 2015, are known for their dreamy and poetic creations.
Yet for their autumn/winter 2019 collection presented during Shanghai Fashion Week, the duo of Liushu Lei (Shushu) and Yutong Jiang (Tong), who both studied for a master's degree at the London College of Fashion, produced designs where dreamy took on a decidedly dark twist.
Themed "If you don't say things like you love me, I will kill you" – inspired by the lyrics of a Japanese song – Shushu/Tong's collection tapped into designs conveying a woman's dramatic, mysterious and obsessive side, hidden under a facade of innocence.
Lei and Jiang' designs, predominantly in black and red, also featured the smart use of baby blue and white to convey a conflict between the angel and the devil.
With the use of black patent leather in rounded silhouettes and floral prints mimicking splashes of blood with pearl accessories drenched in blood-red details, it's definitely one of this season's most interesting collections.
Mei Chen of Märchen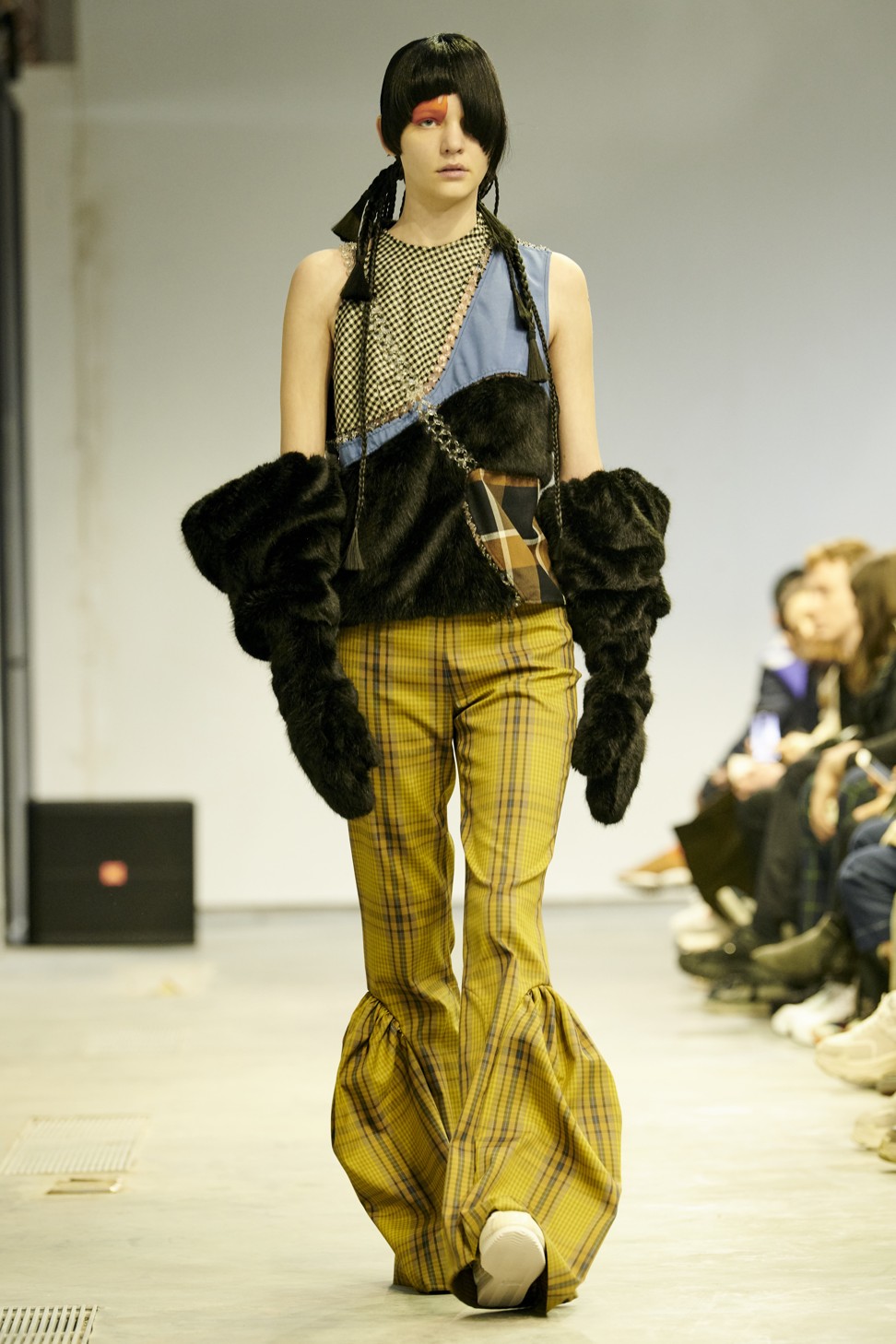 Fujian-born designer Mei Chen, who launched her fashion brand, Märchen, in Shanghai in 2015, is a woman whose effervescence will naturally make you feel happy.
She's humorous and energetic and emits an aura of reserved positivity that is contagious. These character traits are also reflected in her latest collection presented at Shanghai Fashion Week.
This season, she displayed creations in vintage colours, inspired by the US hippie culture of the 1960s, but with strong, modern oriental influences, in a collection she described as "Post Hippie Ism".
She said she wanted to try to explore the raison d'être for today's youngsters, who often struggle to define themselves in the modern world.
Ximon Lee
In Ximon Lee's 2019 autumn/winter collection, the Berlin-based designer, born in China to Korean immigrant parents, invented two fictional political parties, representing idealism and nihilism.
Lee, who was raised in Hong Kong and other parts of China, graduated in menswear from Parsons School of Design in New York in 2014.
The show for his eponymous XimonLee brand was presented in the form of a ceasefire conference, reminiscent of the Chinese civil war, which greeted guests with an immersive experience.
It was certainly a beautifully executed show and concept, featuring an impressive collection of meticulous, highly original designs full of dark colours and powerful tailoring.
Shuting Qiu
Shuting Qiu hasn't even graduated yet from the Royal Academy of Fine Arts in Antwerp, Belgium, but she has already garnered celebrity fans.
Among them is the Taiwanese singer, Jolin Tsai, who wore her designs on the cover of her latest album, "Ugly Beauty".
Having studied directly under renowned Belgian fashion design wizard, Walter Van Beirendonck, Shuting truly embodies the spirit of Antwerp Six – a group of fashion designers and academy graduates from 1980-81, whose distinct, radical creations in the 1980s established Antwerp's reputation for fashion design.
For her 2019 autumn/winter collection – presented at New York Fashion Week in September rather than at Shanghai Fashion Week – she reimagined herself as a writer, rather than a designer, distilling her love and worship of English author Virginia Woolf and influences from a recent trip to Mumbai, in India, into a series of beautiful designs.
Her choice of rich colours of India and the textures of beaded embroidery were quirkily mixed with English masculine tailoring, including tartan fabrics combined with rich floral prints, to showcase a gender-fluid collection.
Want more stories like this? Sign up here. Follow STYLE on Facebook, Instagram and Twitter

Caroline Hu, Liushu Lei and Yutong Jiang – better known as Shushu/Tong – and Mei Chen of Märchen were among those with creations that impressed at Shanghai Fashion Week