K-pop's dance king Taemin's best moves – in 5 collaborative dance shows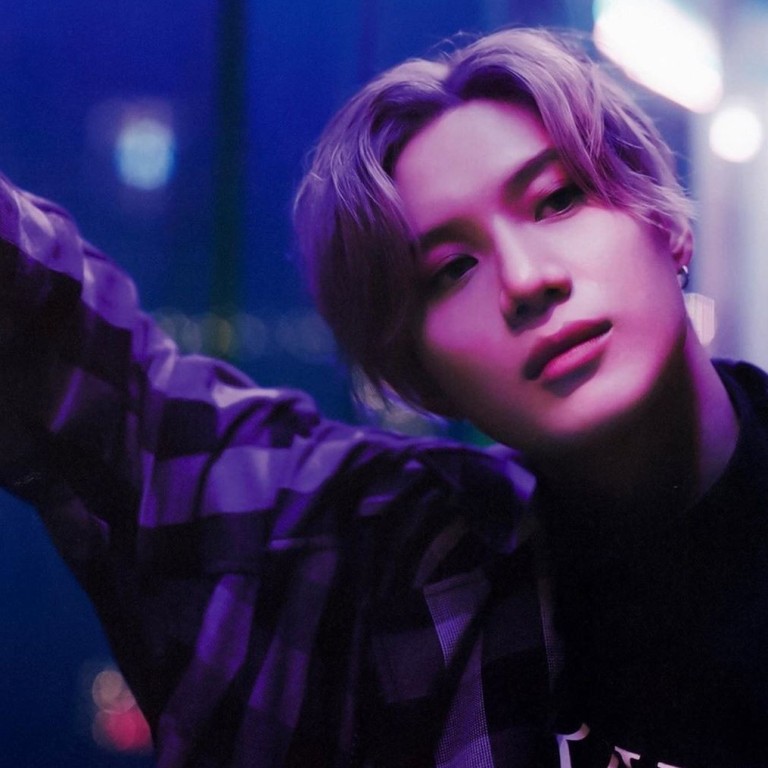 It has been 11 years since beloved K-pop boy band
SHINee
was formed, and five years since Taemin embarked on a solo career.
Lee Tae-min, also known as Taemin, was born on July 18, 1993. His Korean age on July 18 will be 28. (Koreans calculate their age in a different way than people in other countries.)
Here are some of Taemin's best dance collaborative performances.
1. Sexy show with Sunmi at 2017 Mnet Asian Music Awards
Blindfolds and strings – can you imagine how sexy that looked on Taemin?
Taemin showed how much he had evolved during an exceptional performance with Sunmi, the former Wonder Girls member, at the 2017 Mnet Asian Music Awards (MAMA) in Hong Kong.
Fans were eager to see the duo in action, and they were not disappointed as Taemin emerged with white straps on his body and a blindfold while Sunmi's dancing was sassy and provocative.
The performance began with a video introduction, then they performed songs like Door, Gashina and Move.
Asked about the collaboration, Taemin told SBS LoveFM's Song Eun Yi and Kim Sook's Unni's Radio: "I was thankful because Sunmi was very involved in it. I wanted to have more collaboration time on stage, but I think there will be people who were disappointed at how little time we used together on the stage."
2. Taemin and BewhY rock The Call
Taemin is branching out beyond pure music and award ceremonies with live performances on game shows.
Armed with sexy vocals and magnetic onstage charm, he wowed crowds at the The Call, a music variety game show, in June 2018 along with rapper BewhY.
This amazing track has even been described as the "collab of the century".
Taemin was the first to break the silence on stage, whereupon BewhY joined in with his rapping.
3. Pretty Boy performance with Kai from EXO
Taemin had revealed in an earlier interview that he was interested in working with EXO's Kai as he believed they would make a great duo.
Sure enough, when the two joined up on M Countdown with a live performance of Pretty Boy, a song written by the late former SHINee vocalist Jonghyun, their fans loved the show.
Kai's classy black leather jacket contrasted with Taemin's fashionable green jacket.
Many fans urged the duo to perform together on a regular basis.
4. Another dream performance with Jimin at Showdown
What could be more enjoyable than working with your best friends?
Taemin had the opportunity of working with BTS' Jimin on Showdown, at 2016 KBS Song Festival on New Year's Day.
Similar to his performance with Kai, Taemin took the stage first, this time with the song All About You. Jimin came on later with his song Lie.
Taemin reappeared in the later part of the show when the two interacted with each other and gave an impressive dance show.
Future collaborations?
Rain, the original dancing king of K-pop, has also expressed his desire to work with Taemin.
Rain told the radio show 2 O'Clock Escape Cultwo Show on November 2017: "I want to work with Taemin. His lines are so beautiful when he dances. And he has a nice personality as well."
Taemin returned the compliment, telling SBS LoveFM's Song Eun Yi and Kim Sook's Unni's Radio the following month: "I really want to work with him because he's someone I respect and like."
It seems we can look forward to more amazing dance collaborative performances from Taemin.
Want more stories like this? Sign up here. Follow STYLE on Facebook, Instagram, YouTube and Twitter

SHINee band member has teamed up with Sunmi, BewhY, Kai and Jimin, and there are hopes that he might work with Rain, K-pop's original dancing king