Once the bride has found her dream gown, comes the search for dresses for the bridesmaids. For the bride, it's a quest to find the perfect set to complement the overall style of her wedding; for her ladies in waiting, it can be a fine line between supporting the bride's wishes and a desire to look and feel great.
Stepping into the bridal party can mean navigating all kinds of unchartered wedding prep territory and the colour, style and fabric of a frock can potentially raise some touchy issues.
Joan Au-yeung, co-partner at wedding planner White Bridal, says the role of bridesmaid should be accepted with a willingness to give and take, bearing in mind the bride has the final say in what her girls wear.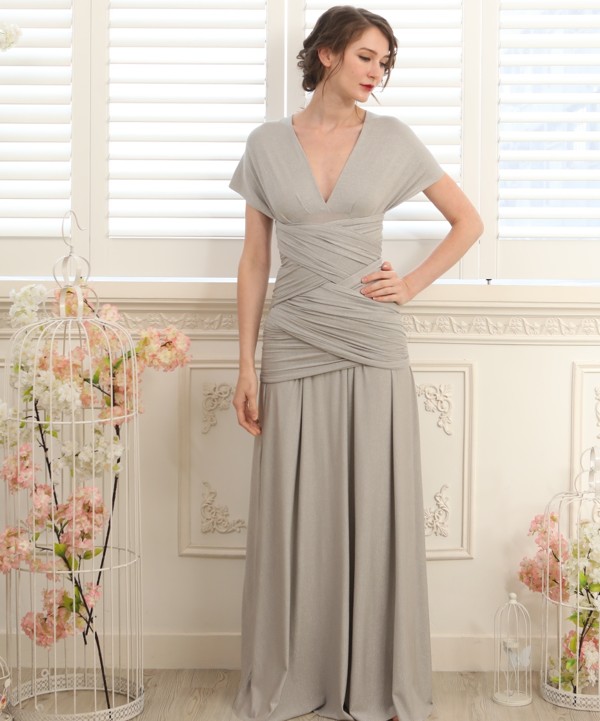 "Keep an open mind and be understanding while trying to work with the vision that the bride is trying to create, and try to support your friend who is getting married," she says.
Brides-to-be generally want their bridal party to coordinate with the style of their wedding, as well as for some cohesion between bridesmaids' outfits. One common and relatively straightforward way to bring these together without being identical is to find unifying elements, such as two or three tones of the same shade in matching fabric, bearing in mind the season.
The drape and lightness of chiffon makes it a popular choice for rustic bohemian-style weddings and a good choice for warmer months while thicker, structured fabrics like satin and taffeta are ideal for modern, clean silhouettes and the cooler months, for example.
Brides who want a particular vibe such as chic, bohemian or modern can shortlist a few different styles and look for similar dresses with slightly different features along the neckline or sleeves to create subtle differences between
each bridesmaid.
Keep an open mind and be understanding while trying to work with the vision that the bride is trying to create, and try to support your friend who is getting married
Once these parameters are set it is generally a good idea to let the bridesmaids choose the dress they feel most comfortable in. "Selecting a style and fit of an outfit that flatters and works well with your bridesmaids' body type is important," Au-yeung says. "Each person's body shape and size is likely to differ and bridesmaids are normally concerned about whether the fit of their outfits will suit them."
Bridal outlet Rania Hatoum includes a collection of bridesmaid dresses in neutral shades such as blush, nude and champagne that complement a bride's gown, largely in variations of the wrap style dress.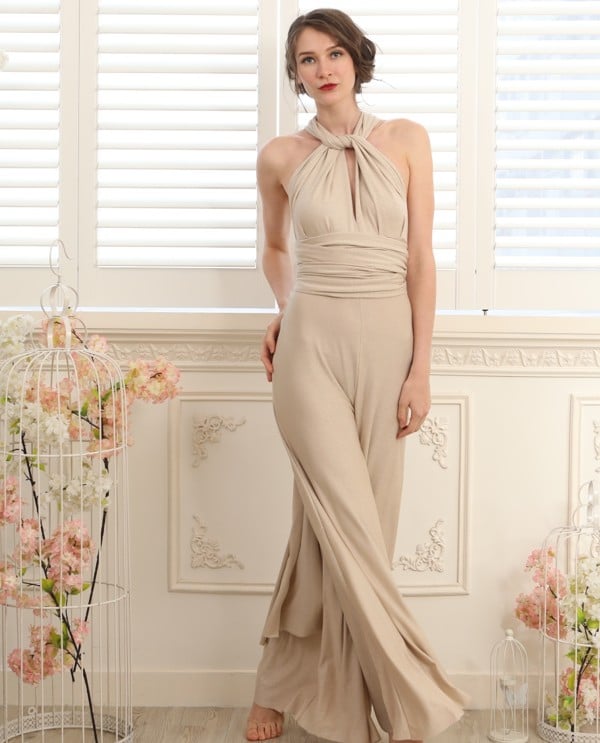 "The wrap gown has really made the decision easier for brides to decide on the styles as there are over 30 ways to wear the dress. We have created a few versions of the wrap dress in different lengths and even a romper style," says founder and designer Rania Hatoum.
Neutral tones are also on trend at Winnie Couture, where a red carpet collection of gowns provides a distinguishable but cohesive look for the bridal party including flowing chiffon gowns in blush pink that "would be a perfect touch for any garden wedding", according to the boutique.
Bridal boutique Miss Bride carries a range of evening gowns that can double as bridesmaid dresses and be styled individually, with brands such as Jenny Yoo, Hayley Paige Occasions and Monique Lhuillier among collections.
Founder Samantha Li says the main cause of upset among bridesmaids is because they imagine having to wear identical dresses, whereas looking coordinated is the main criteria for most brides.
Whatever the colour and style of dresses, an open dialogue between both parties can help avoid frustrations and ensure everyone looks great on the day, says The Wedding Company founder, Michele Li.
But even the most amazing dress can look unflattering with ill-fitting underwear, and no bridesmaid wants to be caught adjusting her undies as she walks down the aisle.
Varying styles of dresses and contrasting body shapes call for different levels of support, especially if dresses are strapless or come with one shoulder strap; and seamless underwear is essential with a figure-hugging silhouette, Au-yeung says, adding, "Bridesmaids want to not only look good but also to feel comfortable and confident in what they are wearing."
Why wedding entertainment sticks to tried and trusted tradition